News
>
TV News
October 18, 2008 07:15:18 GMT
American actress and singer, , reportedly will join CBS sitcom series, "". She will be cast in a one-off role named Jillian, Ted's future lover and Lily's old friend. The "The Sopranos" veteran actress' appearance will be featured on episode 9.

In the series, Jillian will be considered as a 'bad' girl who is very fond of going to parties. She is a sweet looking young woman in her mid 20s who works as a teacher with Lily. She works well at her job but goes wild at night in a party.

News
>
Movie News
October 18, 2008 07:04:34 GMT

In less than a week, "" will let out its scare in the big screen and in anticipation of that, another fresh clip from the horror thriller has been uncovered. Presenting the time Hoffman is held hostage by Jigsaw, the clip is said to be the flashback scene where Jigsaw shares the efficient way to decrease crime rates.

Going over some numbers and pointing out crime facts to Hoffman, Jigsaw explains to him that everybody deserves a second chance. In the meantime, strapped to a chair with what appears to be a shotgun taking aim under his chin, terrified Hoffman challenges Jigsaw to understand what the serial killer wants from him, which is simply answered by the serial killer that he wants to see whether the detective has what it takes to survive.

News
>
Celebrity Gossip
October 18, 2008 06:33:18 GMT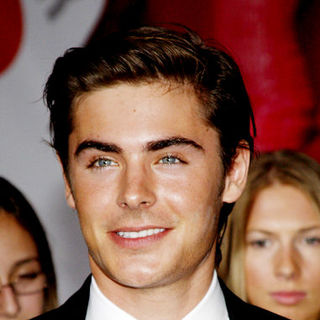 Turning 21 years old Saturday, October 18, told Entertainment Tonight at the premiere of "" in L.A. Thursday, October 16, he's playing it low key. "I'm not going Vegas or anything like that," he was quoted as saying, adding, "I'm sure I'll have fun, but we're not going to go big."

Zac, however, didn't give details on how he'll mark the day. Rumors has it, he will host a low-key dinner at an undisclosed spot in Los Angeles for family and a few friends to attend.

News
>
TV News
October 18, 2008 06:21:29 GMT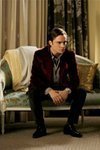 Several new clips from the Monday, October 20 episode of "" called "Chuck in Real Life", have been released through E! Online. The clips among others show the pact made between Blair and Chuck and how Chuck conducts the evil scheme to the clueless Vanessa.

After Vanessa blackmails Blair using a picture of Catherine and Marcus, Blair feels the need to get a revenge. She asks the favor of Chuck to "seduce and destroy" Vanessa but Chuck wants to "raise the stake" at one point. Meanwhile, Lily and Bart throw a housewarming party, but Serena is feeling rebellious. Dan and Jenny, meanwhile, discover a secret that Nate has been keeping from his friends.

News
>
Music News
October 18, 2008 06:19:00 GMT
After previously posting a short of "Lovebug" music video, give out a longer preview of their music video. Starting with a display of the boys donning white shirts and bow ties, the video presents one scene where the band land the part as dock workers.

The sneak peek also previews another scene where and Joshua Boswell say their goodbye to each other before Josh is shipped off abroad to a war. Speaking of the concept of the video, explains, "This is a period piece. You get thrown into this world, this love story." In line with Kevin's statement, adds, "This video is all about trying new things and really trying to take the audience somewhere."

News
>
Movie News
October 18, 2008 05:57:17 GMT

As "" is making its way to theaters in New York on Friday, October 17, Unison Films bring forward two brand new clips promoting the romantic drama. The two clips each present a brothel scene where Jake is persuading Oliver to choose one of the girls he likes and a car scene in which Oliver's mother explains to him why she needs him to bring Jake home.

Telling a provocative and stirring story of two American brothers, "Elephant King" follows Oliver and Jake Hunt as they fall into an exotic world they don't fully understand. Sent by his mother to Thailand, Oliver has one mission in mind, luring his reckless, older brother to go back to the U.S. to face the fraud charges held against him. But, when he arrives in the intoxicating Thailand, he soon discovers that he falls deeply in love for the first time.

News
>
Movie News
October 18, 2008 05:24:53 GMT

Paramount Pictures' "", a drama musical that centers on a homeless violin player, has been bumped to 2009. Paramount have decided to push back the and -starring movie from November 21, 2008 to March 13, 2009. The news was broken out firstly by Nikki Finke of Deadline Hollywood Daily and later was confirmed by Paramount.

Though it is said that the studio toppers are disappointed by the delay due to the losing possibility of it competing for 2008 Academy Awards slot, they are hoping that this film gains commercial success in the new date. Paramount vice chairman, Rob Moore, has come up with a reason saying, "We decided it's a commercial movie that will play well in the spring, and we'll give it an aggressive wide release then."

News
>
Movie News
October 18, 2008 04:46:23 GMT

Having been portraying James Bond in the last two installments of the iconic spy agent, may not come back as the 007 agent for the third time. Noting the fact that he has signed contract for four Bond films, the 40-year-old actor hints that his return still depends on the outcome of "".

Sharing the matter to Playboy magazine, he explained, "I did sign on for four so a piece of paper says there are two more to do. But let's see how this one goes. In the film business, everything doesn't always go according to plan." The star of upcoming war drama "" further added, "We'll wait and see. If it goes wrong, we'll have to rethink things."

News
>
Celebrity Gossip
October 18, 2008 04:45:22 GMT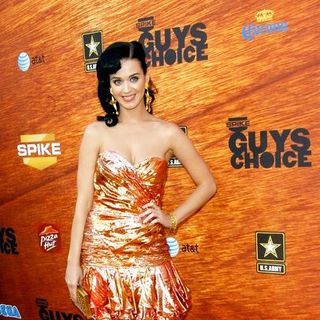 Intending to make a fun stunt during her on-stage performance at MTV's Latin America Awards in Guadalajara, Mexico on Thursday night, October 16, experienced an embarrassing moment when she took a hilarious tumble, slipping her icing-covered feet on the stage. And instead of getting bothered by the tumble, she tend to laugh it off.

Katy had just finished performing her hit single "I Kissed A Girl" when she put her microphone on the floor and jumped on a giant orange-colored cake standing near her. Diving into the cake, she ruined the planned stunt as she took a tumble right after. She actually attempted to grab one of her bandmates, but it appeared that her slippery ballet shoes made her losing her balance.

News
>
TV News
October 18, 2008 04:40:17 GMT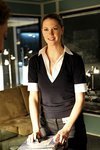 An artist is held captive as the prime suspect after the CSI team discovers that he has his models posing as dead bodies for his pictures, on "Art Imitates Life". The October 23 episode of "" will also see the new addition to the team, Riley Adams, in replacement of Warrick who died at last season's finale.

The team investigates the murder of a woman found in the park posed. It is found out that he hires models to pose as corpses for his paintings. Seen on the preview, the artist also uses a lot of life-size dummies for his piece of art. Meanwhile Sara visits an old friend who finally pulled the plug on his wife who was raped and shot in the head.

News
>
Music News
October 18, 2008 04:37:22 GMT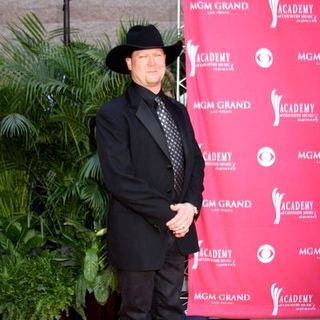 At the grand ceremony of this year's Inspirational Country Music Awards, Tracy Lawrence won "Inspirational Video of the Year" for his "Till I Was a Daddy Too" off his 2007 "For the Love" LP. Joining Lawrence as the awards' winner was , who took home a prize after winning "Mainstream Inspirational Song of the Year" for his current single "I Saw God Today" taken from the singer's "" effort.

Other big winners announced on October-16 ceremony were Del Way who won "Male Vocalist" and Sonya Isaacs who took home "Female Vocalist" for the second straight year. Meanwhile, Ricky Skaggs was announced as "Musician of the Year" and along with his wife's vocal group The Whites, Skaggs won "Mainstream Country Artist of the Year" and "Inspirational Bluegrass Artist".

News
>
TV News
October 18, 2008 04:12:47 GMT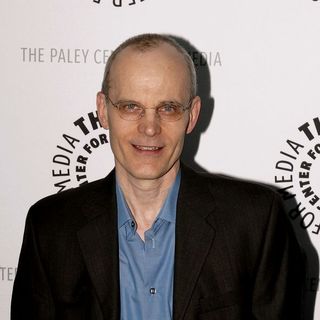 Slovenia born American actor, Zeljko Ivanek, will make his debut appearance on NBC hit series, "", playing as The Hunter for 10 episodes. The Hunter character will appear on "Heroes" third season's "Volume Four: Fugitives".

There is a hint that the Emmy Award winning actor will have such an important role in the third season because his debut will be on episode 14 when the "Fugitives" begins. "Fugitives" which is also written by "Heroes" creator, Tim Kring, will be aired in late January or early February 2009. The volume premiere will build up the last 12 episodes of "Heroes" season 3.

News
>
Movie News
October 18, 2008 04:06:19 GMT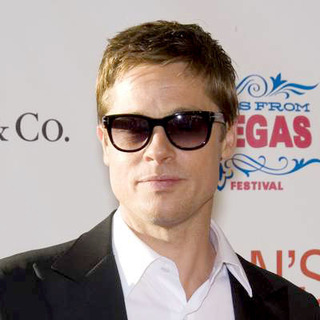 An on-set picture from "" has come out. The image presents for the first time as the head honcho Basterd, Lieutenant Aldo Raine. Wearing a full resistance fighter gear, Pitt whose character is said to be a Tennessee mountain hillbilly, can be seen having a large scar on his neck.

Earlier this week, The Weinstein Co. and Universal Pictures have come out with in the title is indeed intentionally made. Hence, instead of "Bastards", from now on the Quentin Tarantino's film will be known as "Basterds". However, there is no further explanation on the reason for the using of the misspell.

News
>
Celebrity Gossip
October 18, 2008 03:40:08 GMT

A catwalk queen and mother of three children, shows some support for healthy life style, reminding people about the importance of good nutrition by starring in a new "Got Milk?" ad campaign. The German-born supermodel has her hair pigtailed and dons full costume as a milk maid for the promo.

Wearing a red high heels, Heidi poses with what looks like a prize-winning milking cow in the ad. The scene apparently is set in a farm. Near them, there is a pail full of milk. Heidi and the cow are joined by a goat and two cats. The ad is set to be debuted this Halloween.

News
>
Celebrity Gossip
October 18, 2008 03:38:31 GMT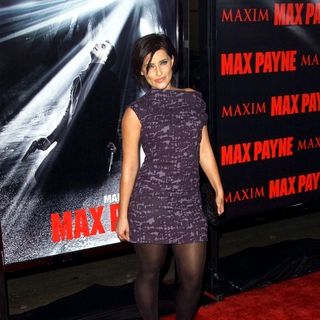 The long circulating rumor is no longer an unconfirmed speculation as has broken her silence, confirming to Entertainment Tonight Canada that she has married her sound engineer boyfriend Demacio Castellon over the summer. In an interview with the media, aired Friday, October 17, she stated, "We got married July 19th. I love it."

Nelly and Demacio's first meeting occurred while they were working on her 2006 album, "." They then got engaged in 2007, reportedly in July after she was spotted sporting a huge diamond ring on her engagement finger while she was out and about in London, England.