News
>
Movie News
August 21, 2008 08:53:01 GMT

The international trailer of Ron Howard-directed drama film focused on the series of interview between British TV broadcaster David Frost and former U.S. President Richard Nixon, "", has been unearthed. The trailer which spoken language remains in English is subtitled in German.

Reuniting the two original stars of the Peter Morgan's play the movie is based on, and , "Frost/Nixon" tells Nixon's story after he was kicked out of the the Oval Office due to the Watergate scandal. It will relive the battle of wits interview he had with Frost three years after he remained silent on the scandal.

News
>
Celebrity Gossip
August 21, 2008 08:47:26 GMT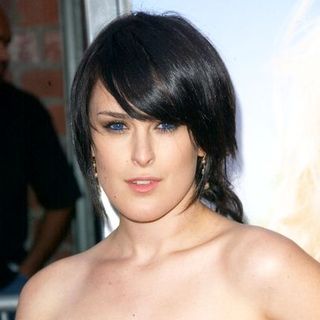 Returning home to Los Angeles after attending the screening of her latest film "" in New York City on Monday, August 18, was seen at LAX with a guy who supposedly is her boyfriend. The two were seen loving it up during their time at the airport.

Rumer, who's the daughter of famous celebs and her then husband , was seen wearing a white t-shirt, grey scarf, black trousers, and grey flat shoes. She looked relax, enjoying her time to chat with the guy, identified as Michael Alberti.

News
>
Movie News
August 21, 2008 08:20:10 GMT

A series of photos from Richard Linklater's upcoming romantic drama "" has been unveiled. The four brand new images focus on giving movie lovers a first look into the two leading characters portrayed by and as well as the set photo with Linklater explaining something to McKay.

Leaving his "High School Musical" image behind, Efron can be seen posing as seventeen-year-old Richard Samuels. On one of the pictures, he can be seen sitting on a theater chair with a script on his hands, while on another picture, he can be seen holding drum sticks while talking with Welles. Additionally, one other photo displays Welles standing in front of applauding audience.

News
>
Music News
August 21, 2008 08:17:01 GMT

There could be a whole new album from this year after a report said that there are many unused songs in the band's inventory. The Sun reported that the writing sessions of "", released in June this year, was so productive that the cut songs can make up a new compilation set.

The band worked on "Viva" with producer Brian Eno and spawned an album which has successful chart history. It was sold 721,000 copies on the first week and went on going platinum in U.S. "The Viva La Vida sessions were incredibly fruitful," a source told The Sun. "They gelled brilliantly with Brian and recorded much more music than they could fit on one album."

News
>
Music News
August 21, 2008 08:14:18 GMT

One of former 's members, Chris Kirkpatrick has given a hint to the boy band's fans that the boys will, some day, reunite. "Someday, there'll be an NSYNC reunion," Chris has recently told OK!.

After their breakup in 2002 as desires to explore his musical talent in a solo career, Chris admits that he still loves to be back in the group. "We get along like brothers," he says. "We all love each other. We all care about each other. I'm sure we'll come back."

News
>
Celebrity Gossip
August 21, 2008 07:48:06 GMT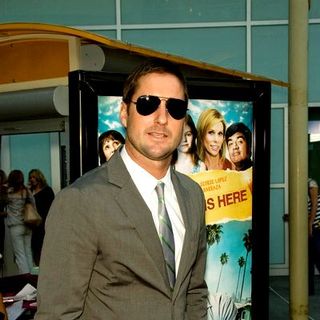 Rarely making media headlines with his love life, is reported to have been dating a lady who used to be a basketball player during her school years. The woman is identified as Meg Simpson and various gossip websites have claimed that she's 6 foot tall, only 2 inches shorter than Luke.

More about Meg, she reportedly is 28 years old, has blonde hair and used to play basketball at Yale. She met Luke for the first time at a sports event at the University of Pennsylvania in July. The actor actually went there with fellow movie star . Yet, it is claimed that he spent most of his time there having a conversation with her.

News
>
Movie News
August 21, 2008 07:43:43 GMT
Romantic comedy "" has received its U.S. release date. Scheduled to be screened in theaters nationwide on May 8, 2009, the ' movie about a tour guide who finds love in the place she least expected will be let out at the same day "" makes its first appearance in the big screen.

Up to date, the eleventh installment of the sci-fi popular series is the only competition "Ruins" will be facing. Set in the exotic island of Greece, the film that teams up once again Vardalos with her "My Big Fat Greek Wedding" producers, and , will be getting an earlier release in Greece on August 28, 2008.

News
>
Celebrity Gossip
August 21, 2008 07:12:48 GMT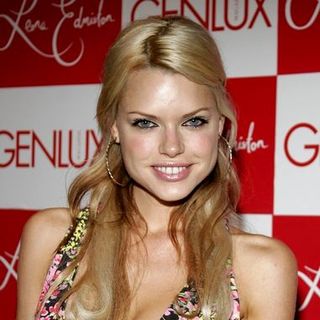 Australian model has been said to be given a hefty offer to bare all in Playboy magazine. Latest report concerning the former girlfriend of 's guitarist claimed that the 28-year-old is weighing her options for the proposed $1 million bid for her stripping nude in the men's magazine.

Monk who has once appeared in "" allegedly has been approached by Playboy editors since they believe she could boost their sales. To Star Magazine, Monk's friend said, "They think she'll break sales records. Especially in Australia." Further on the story, Star reported that this is not the first lucrative deal thrown by Playboy to Monk. She was given a huge offer when she was engaged to Madden, but she didn't take the deal because Madden didn't approve of it.

News
>
Music News
August 21, 2008 07:11:43 GMT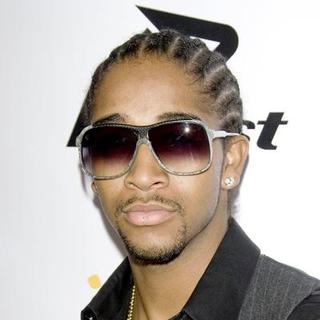 Former lead singer of boyband , tells MTV that he to 's Record, Mosley Music Group without any interference from others. He also firmly slams down rumor, claiming that he had been by Sony/Columbia Records due to a poor record sale. In an interview, he says, "I asked to be released. A release is different from a drop. When an artist is dropped, usually they haven't brought any revenue to the company. As you know, I've been with that company for a long time, roughly over six years. Throughout B2K and my solo albums, revenue was still brought in."

Meanwhile, when asked about B2K, he says that he tries to be more positive but still part of him, despite his forgiveness, admits he has been hurt. "I used to rock with them dudes, and now when I see them, it's not like that," says he as continuing, "If somebody has done something to disrespect you as a man, I feel like I have to protect myself. So now when I see them, after everything that happened, how do I be nice? How do I be cool?"

News
>
Celebrity Gossip
August 21, 2008 06:54:15 GMT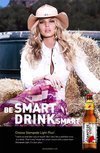 Having already had her own line of hair extensions, designer shoes plus an upcoming dress collection, is lending her celebrity status to sell yet another product. The actress-singer is recruited as the new spokesperson for Stampede Light Plus beer, which is made by Dallas' Stampede Brewing Co.

"[As an entrepreneur,] I'm always looking for ways to diversify my portfolio with good ideas and good people," Jess said in a statement about her partnership with the company. "[But] yes, I work out and take care of myself. I also like a cold beer once in awhile."

News
>
Movie News
August 21, 2008 06:08:15 GMT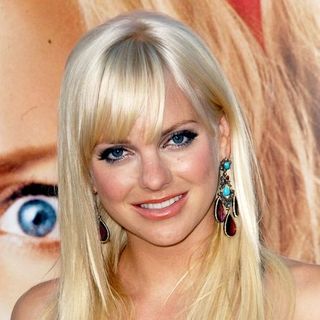 Contrary to the earlier rumor suggesting that "" will celebrate is L.A. premiere to the Playboy mansion, Columbia Pictures brought the special screening event to L.A. at Mann's Village Theatre in Westwood on Wednesday, August 20. Distinguishing this event from the previous New York premiere, it was highlighted with a pink carpet.

Like the earlier premiere event, this one was also attended by the female stars of the comedy film, including , , and , with the appearance of another cast ensemble, . Coming also to the premiere were Rumer's family which consists of , , and his girlfriend Emma Heming.

News
>
Music News
August 21, 2008 06:04:19 GMT

As posted on their , heavy metal band have announced to withdraw their performance at Reading and Leeds Festival because their drummer Joey Jordison's ankle is injured. They say that the cancellation is to prevent further permanent and more serious damage as it has been advised by Joey's doctor. "We have been forced to cancel our imminent European festival appearances at Leeds, Reading," they wrote, "Joey Jordison broke his ankle and doctors have advised Joey to stay off his leg for 4-6 weeks to prevent further injury."

The band were supposed to perform at Leeds, West Yorkshire on Friday, August 22 with other rock bands, such as , , , and many more. They have also been scheduled to take stage three at Reading, Berkshire on Sunday, August 24. With tickets for both shows have reportedly been sold out, the band apologize for their pulling-off. "Canceling shows is never an easy decision and we apologize to all our fans, friends, and family for not being there to throw down with you," said the band to express their regret.

News
>
Music News
August 21, 2008 04:47:22 GMT

's fifth studio album is taking shape with the revelation of its title and release date. The latest effort will be titled "" and released on October 28 through LaFace/Zomba. The first single "So What" has been earlier this month and has entered the Billboard Pop 100 at number 59. It takes a jab at her ex-husband Carey Hart in the verse that says "I guess I just lost my husband. I don't know where he went. So I'm gonna drink my money. I'm not gonna pay his rent (nope)... I hate marriage."

Pink, real name Alecia Moore, will premiere the music video for "So What" on FNMTV on Friday, August 22 at 8:00 P.M. EST and the channel will then run it for a special 72 hours broadcast. Photos from the video's scenes have been circulating online, showing the singer on board a John Deere tractor lawnmower drinking vodka straight from the bottle in the middle of a busy road.

News
>
Movie News
August 21, 2008 04:46:53 GMT
Since the news about 20th Century Fox from distributing the much anticipated "" hit, fans quickly respond with an outrage and plan to boycott Fox's "". However, a recent report from Entertainment Weekly suggested that the previous reports may not be accurate noting that Fox are not looking to stop the Zack Snyder's movie from being released.

A source close to Fox revealed that the studio's intention with the lawsuit is only to gain affirmation of ownership which may result in cash settlement or distribution rights of the movie. "Of course we are concerned about the fans; however, any disappointment from the core fans should not be directed toward Fox," the source told EW. "What we are doing is seeking to enforce our distribution rights to 'Watchmen.' Legal copyright ownership should not just be swept under the rug and ignored."

News
>
Celebrity Gossip
August 21, 2008 04:32:40 GMT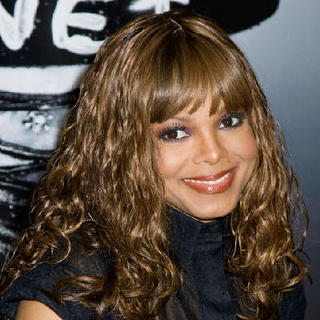 The planned lingerie line, reportedly is working on, has come to fruition. Speaking about the project, the singer shares details of her design in a press conference with USA Today, detailing on the line's name, launching date, concept and many more.

"People have come to me with other ideas, but lingerie is a passion for me, and just like music and acting, I can't do it unless I put into it," so Janet said on starting her own line of lingerie. Naming the line after her 1987 hit, "Pleasure Principle", Janet creates it with the help of Australian lingerie designer Bruno Schiavi, who helps designing "Dr. 90210" doc Robert Rey's line, called Dr. Rey's Shapewear.