News
>
Celebrity Gossip
October 02, 2008 02:37:03 GMT
Bill Kaulitz, the lead singer of rock band , has his figure immortalized in wax by the artists at Madame Tussauds wax museum in Berlin, Germany. His wax figure was released for public viewing on Tuesday, September 30.

Bill's wax is seen "rocking a cropped leather jacket, a chain-link-and-leather choker and black fingernails." A number of fans who turned up for the launch struck some poses with the wax, with several of them even posing intimately with it.

News
>
Music News
October 02, 2008 02:26:35 GMT

are back with their third studio album and as the first single the band "Gives You Hell". The song has been made available for download on iTunes since yesterday (September 30) and its music video has also been shot with the teaser to watch below.

The teaser includes the chorus of the track plus behind the scenes footage from the studio sessions that the band did for the record. "Gives You Hell" will lead the album "" which will hit the stores on November 18. Log on to to purchase "Gives You Hell".

News
>
Movie News
October 02, 2008 02:12:28 GMT

Before the real deal is coming out on October 17, a bootleg version of "" promo teaser has been put out. Shot on the showfloor at the Brand Licensing Europe Expo in London, the very short video seems to be sort of an introduction to the characters. It also serves as a sneak peek into several action sequences and explosive fighting scenes between Goku and other characters, including with Lord Piccolo. Some of the clips shown have been outed earlier through .

Based on the phenomenally popular Akira Toriyama's Japanese manga, "Dragonball" is directed and co-scripted by James Wong. It is also produced by . It will follow Goku's journey to fulfill his dying grandfather's wish, which is for him to train with Master Roshi to prepare him to protect the seven mystical dragonballs from an endless stream of rogues who strives to dominate the Earth.

News
>
Celebrity Gossip
October 02, 2008 01:34:48 GMT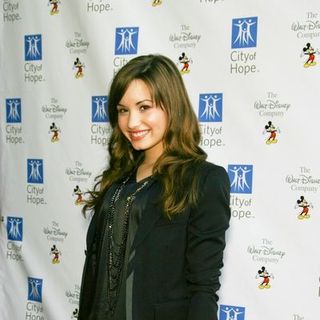 Becoming one of the Disney starlets, shares her past experience of being bullied that led her to leave school a few years ago in favor of home-schooling. In an interview on "" Wednesday, October 1, she opened up about being bullied as a seventh grader that she then wants to help other young girls who are harassed by their peers.

Demi told , "I never really understood why it was at the moment until looking back" when making reference to the painful bullying she has experienced during her school years. "I had a different lifestyle than everyone else. Whether it was because of my hair color or what ever the reason was, I pinned it on myself."

News
>
Celebrity Gossip
October 01, 2008 09:52:59 GMT
In a "Tentative Statement of Decision" released Monday, September 29, San Francisco County Superior Court Judge Anne-Christine Massullo turned down 's attempt to modify custody of her adopted son Roan, citing her "overreacting to many medical issues involving" the young boy as the reason. It was reported earlier that the actress sought to have Roan moved from Marin County in Northern California, where he lives with his father, Phil Bronstein, to live with her in L.A.

Court documents outlining Stone's ongoing battle with then husband Phil reveal the actress once wanted Roan to have Botox injections in his feet to resolve a problem he had with foot odor. It, moreover, also stated that Stone also alleged "Roan had a spinal condition" whereas "there was no evidence to support this allegation."

News
>
Music News
October 01, 2008 09:26:03 GMT

has performed "Don't Give Up on Us", one of the new songs in her upcoming greatest hits album "" which is due October 7. After giving introduction of what the song means, Sarah turns to her piano to perform the acoustic version of the song.

"Don't Give Up on Us" is inspired by her recent split from husband of 11 years, Ashwin Sood. According to Sarah it is "pretty self-explanatory, basically just a plea to give it another chance and keep trying." The other new material in the compilation, "U Want Me 2" is also derived from the painful experience, telling how at the end of relationship there's a lot of anger and sadness.

News
>
Celebrity Gossip
October 01, 2008 08:40:03 GMT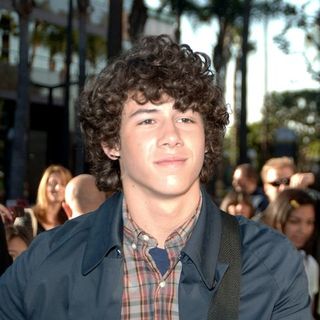 Turning 16 years old on September 16, 2008, has been spotted behind the wheel of a vintage 1968 Ford Mustang Cobra, driving the black vehicle in his Toluca Lake neighborhood Monday, September 29. He was joined by his bodyguard Big Rob, who was seen sitting on the passenger seat.

Enjoying a leisure ride with the classic car, Nick was spotted wearing a white v-neck t-shirt with khaki trousers. He paired his outfits with a pair of white Converse All-Stars shoes. He as well was snapped wearing his purity ring. has several pictures and the footage that videotaped Nick's Mustang ride.

News
>
Movie News
October 01, 2008 08:38:36 GMT

The 20th Century Fox have let out a number of production photos from the up and coming "". Posted by CanMag, the pictures still put the highlight on 's titular character like , though this time, some of the images present him without the guns. One of the 'no gun' pics displays Payne standing on top of a ruined wall, while the other shows him examining what seems to be the new drug called Valkyr.

Starring "" star Wahlberg, "Payne" is an action film from the 20th Century Fox about a maverick NYPD detective whose family and partner are killed in a brutal murder. Years later, when coming across similar murder case, he is determined to uncover those behind it. Fueled with revenge, his investigation forces him to face enemies from the dark underworld. The flick is penned by Beau Thorne and features also the likes of , , and among others. It will be opened in theaters on October 17.

News
>
Music News
October 01, 2008 08:34:12 GMT

On the trail of his successful debut album "", is back with his self-explanatory sophomore effort titled "" which was released on September 30. A brand new webisode featuring James and several audio streams from the new album have been given as promotional efforts.

Two of Morrison's tracks from the new album can be heard in sample on the streams below. "You Make It Real" is the first single from the album which has been released in September, while the more upbeat "Nothing Ever Hurt Like You" is slated to be the second single. The webisodes which can be sees James talking about his new effort and how this time it's different.

News
>
TV News
October 01, 2008 08:10:33 GMT

Promotional video of "" next episode has been released. Focusing on the time when House finds out that his father has passed away, the footage shows glimpses on how his diagnostic team and friends try to make reluctant House coming to his grieving mother's aid and console her. Joined by Wilson, House finally gets in the car and embarks on a journey home without losing his sarcastic side at all.

Aside from dealing with his father's death, in the fourth episode of the fifth season called "Birthmarks", House will be faced with another mysterious case. Away from his team because he has to attend his father funeral, he must help his team on making the differential diagnosis on a young Chinese woman who collapsed while searching for her birth parents. This episode will not be aired until October 14.

News
>
Celebrity Gossip
October 01, 2008 08:06:00 GMT
Speculation is mounting that and her actor boyfriend Jack Wagner are engaged to be married after pictures of her DUI arrest over the weekend appeared online and showed her wearing a ring on her engagement finger. She was snapped wearing the bling, looks like a diamond engagement ring, on her left hand.

Heather was arrested Saturday evening, September 27 in Santa Barbara County, Calif. on suspicion of driving under the influence after a resident called 911 and reported seeing her leaving a parking lot and "driving erratically." Taken to a local California Highway Patrol station for drug and alcohol tests, the results indicated the actress wasn't under the influence of alcohol, but prescription medication. She was released from jail later that day after posting $5,000 bail.

News
>
Music News
October 01, 2008 07:25:44 GMT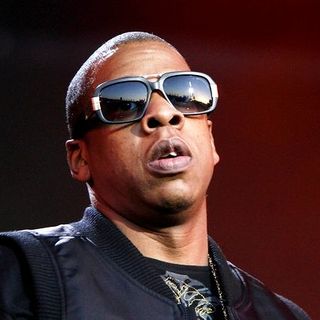 , according to some reports circulating this week, will release his new album "" on December 2. If the date contains some truth in it, then it makes December officially the month of Hip-Hop for big icons from the genre such as , and will all release their records in the same month.

An of Jay-Z's effort even made it out but an executive close to the rapper said that none of them will make the final cut except for "Swagga Like Us" remix and the first official single "Jockin' Jay-Z". The remix of "Swagga" will feature , , and .

News
>
Movie News
October 01, 2008 07:00:39 GMT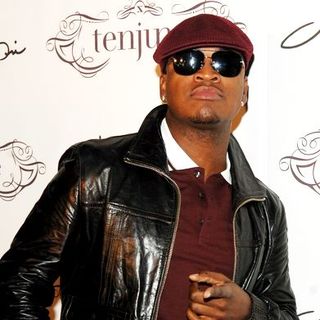 is gearing up to share parts of his life with his fans through a semi-autobiographical movie. Calling the project "Venice Beach", the R 'n' B star opened up about his plan to Rap-Up's Jessica Washington saying, "We are putting together the next [film] right now as we speak, as a matter of fact."

On what the film is all about, the 28-year-old described it to be his version of 's "" explaining further that this flick would be loosely based on his life. "The name of the movie is Venice Beach and basically it's going to be my 8 Mile," the singer explained, "loosely based on [my] life, but not really."

News
>
Celebrity Gossip
October 01, 2008 06:56:25 GMT

Deciding to get away from their hectic schedule for a break, and her rumored lesbian lover are spotted stripping down to their bikinis and soaking up some rays on a Mexican beach as part of their south-of-the-border vacation. The alleged lovers were seen taking to the beach for two days in a row, Monday and Tuesday, September 29 and 30.

During their first beach excursion, Lindsay wore a blue bikini, while Samantha wore a pink one. They were photographed laying out on beach chairs while taking intermittent breaks to cool off in the water.

News
>
Music News
October 01, 2008 06:50:50 GMT
With her debut album "" already sitting on shelves, dishes out what fans may expect from the effort. The power pop musician who is signed to Jive Records, releases a video where she made commentaries of each track and the story behind the writing of them.

Roy came to prominence with her single "I'm Gone, I'm Going" that receives heavy spin on radio outlets and which music video has been an MTV favorite. Her second single, the title track, has been used in an episode of MTV's popular reality show "". Her sound has been described as in the middle of and .