News
>
Music News
October 10, 2008 07:27:47 GMT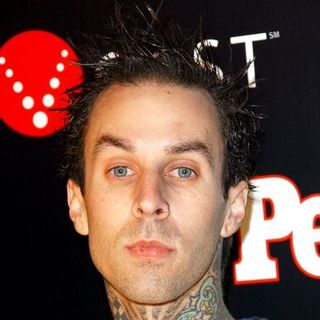 's dummer, , will share his thoughts about that has killed his best friends in a new album. "I can't wait to work on my records. I lost one of my best friends in this crash. I can't wait to get back to writing and expressing myself, get back into the swing of things. I have so much stuff just jumbled in my head right now. I can't wait," he says.

The deadly crash, which inspires the musician to write songs, killed four of its six passengers, pilot Sarah Lemmon, co-pilot James Bland, Barker' assistant Chris Baker, and security guard Charles Still, making him and DJ AM the only survivors. The night before the incident, Barker had performed at a free T-Mobile-sponsored show in the Five Points area with former singer Perry Farrell, , and DJ AM.

News
>
Celebrity Gossip
October 10, 2008 06:51:50 GMT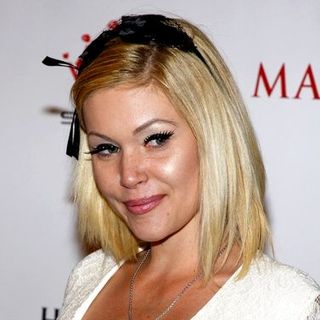 Giving up her passion for fur and meat, admits in a new video testimonial for People for the Ethical Treatment of Animals (PETA) that she is taking the real advantage of becoming a vegetarian. The clip is part of the animal rights organization's vegetarian testimonials that star a growing list of notable celebrities, including and just to name a few.

Giving credit to her meatless diet to have contributed to her radiant look, Shanna doesn't hesitate to introduce her children; Landon, Atiana, and Alabama, to the healthy procedure. "There are so many good reasons not to eat meat, but for me, the well-being of my children is the most important," the actress-model said in a statement.

News
>
TV News
October 10, 2008 06:44:31 GMT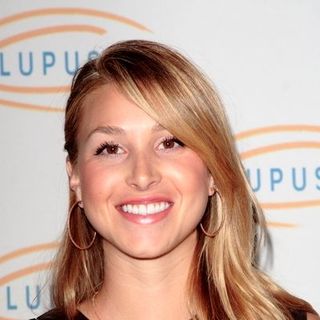 MTV announced that will no longer be involved in "" series starting early 2009. The Teen Vogue former fashion contributor will get her own spin-off called "" that will show her journey in New York City as a new employee of Diane Von Furstenberg.

The series will feature Whitney's struggle in pursuing fashion world career. The circumstance is related to "The Hills" previous season of Whitney's job with People Revolution that requires her to divide her time between Los Angeles and New York City.

News
>
Music News
October 10, 2008 06:38:04 GMT

' eagerly anticipated album "" is finally confirmed to be dropped on November 23. Co-produced by , the band's upcoming record, which has been worked on since 1994 and becomes the most expensive album ever produced, will be released exclusively through giant retailer Best Buy.

One of the songs in their forthcoming effort titled "Shackle's Revenge" is confirmed to be among soundtracks for MTV's upcoming "Rock Band 2" game. Meanwhile, another tune entitled "If the World" will be played over the end credits of and film, "", which will hit the theaters on October 10.

News
>
Movie News
October 10, 2008 06:32:42 GMT

Having portrayed the villainous Lord Voldemort in two previous "Harry Potter" movies, opened up about what he thinks of the pivotal character in the "Harry Potter" franchise. Talking to Variety, the 45-year-old confessed that he initially hesitated about the role, "I hesitated for a bit before committing to the role because it sort of requires you to personify evil, and I don't know how you do that."

The actor who has been seen as Voldemort in both "" and "" further analyzed the character as a rejected person, envying Harry for being loved. "I latched onto what was maybe crude psychology in working out Voldemort's obsession with Harry. Harry was loved by his parents, which Voldemort can't stand," he explained.

News
>
TV News
October 10, 2008 06:30:07 GMT

Gio will return on the next week's episode of "" and a preview of his piece of story has been outed. The former flame of Betty who was ditched when Betty had to choose between him and Henry may not be so nice as before.

Betty, excited by the fact that Gio (played by ), returns to Mode to cater sandwiches, sees that he may not be the same person she used to know. Whether it's just her imagination or in real, she hears Gio saying to her "I Hate You". Betty then tries to make amends but he's not having it. Meanwhile, Daniel struggles with some shocking family news.

News
>
Celebrity Gossip
October 10, 2008 05:09:19 GMT
A wax model of young actor has been unveiled on Thursday, October 9 at Madame Tussauds in London. The fake figure, representing his character, the basketball team captain Troy Bolton in the film "", is dressed in red basketball costume with a ball on his right hand.

Cheerleaders from British dance troupe Storm were among the first people striking poses with Zac's wax model soon after its launch. The smiling figure is placed on the front of, what looked like, a giant poster of the musical-romance flick.

News
>
Movie News
October 10, 2008 04:57:25 GMT
After and were let out previously, "" has finally got its full trailer to be watched by fans and movie lovers alike. Considerably longer and more revealing than the pair of teasers, the new video highlights more on the action sequences from the fighting acts done by against the baddies to the extreme car chasing sequences.

The video also lets out who and what Frank Martin, played by Statham, has to deal with this time. Some of the clips shown are elaboration to the previous snippets outed by the teasers, while many of the clips put on the trailer are fresh ones and they help to give out more taste of the high-octane actions the movie is offering and what Martin's new job is.

News
>
Music News
October 10, 2008 04:57:15 GMT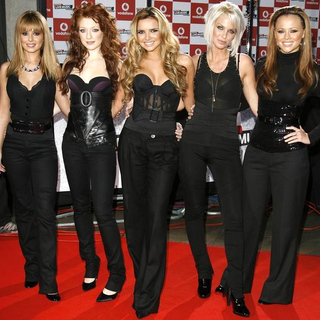 Sarah Harding says that may only have one or two records left before they split up. "There are still one or two more albums in us," she reveals in a statement.

Previously, Sarah, who admitted that making music was "stressful", revealed that she stayed at a separate hotel from her bandmates while they were working on their upcoming LP, "". "It takes me a while to get motivated because of my Attention Deficit Disorder (ADD) and I actually focused a lot more because I didn't want to stay in London," she explained. "So I booked myself into a hotel in Surrey and relaxed and got away from it all. It was nice to have that. I was the only one that decided to stay out of London."

News
>
TV News
October 10, 2008 04:56:36 GMT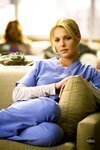 The preview of "" episode 5.04, "Brave New World", has arrived. After deciding to live together under one roof, McDreamy has to cope up with the fact that he won't be alone with Meredith in the house.

After lying naked in bed, waiting for Meredith to come home, Derek opens the door to find out Izzy, one of the room mates, standing in front. Teasing him with "Love the outfit", Izzy makes fun of Derek covering his modesty only with a pillow. This makes Derek giving an ultimatum to Meredith on how they should make the living arrangements. He wants Izzy and Alex out of the house.

News
>
Music News
October 10, 2008 04:19:42 GMT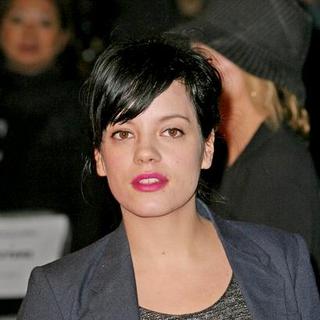 British singer and songwriter decides to change her upcoming sophomore album's title. Produced by and Greg Kurstin, her forthcoming record was originally titled "Stuck on the Naughty Step" but it is now confirmed to be called "".

The album is expected to hit the market on February 9 and it will reportedly mark her move from ska to electro/pop sounds. Speaking of her next-year release, Lily says, "I've worked so hard. My next album is nearly finished. I'm on a two-week break and then I'm starting a massive promotional tour."

News
>
Movie News
October 10, 2008 04:13:52 GMT

A series of on-set "" photos have unveiled the possible identity of the green Chevrolet Beat concept car. Through the closer look into the pictures taken at Davis-Monthan Air Force Base in Arizona, Jalopnik let out that the Chevy Beat will be one of the Autobots known as Skids.

The name of the newly-revealed robot is finally uncovered when the concept car's license plate was caught on the lens. Though the green Chevy Beat has been spotted to be Skids, the identity of the red Chevrolet Trax remains a mystery. Despite the fact that the Trax also has a plate attached to it, the name of the robot could not be clearly seen. The revealing pictures of the Beat can be seen via .

News
>
Celebrity Gossip
October 10, 2008 04:12:04 GMT

Bad news comes from as rumor has it, her marriage to musician hubby Deryck Whibley is on the rocks. The National Enquirer broke the report that the celebrity couple, who has been married for more than two years, is on the verge of splitting.

The magazine cited a source as informing Avril and Deryck have been growing apart since she started her world tour earlier this year. "Deryck isn't motivated in his own career, so he's been drinking and partying," the source revealed.

News
>
TV News
October 10, 2008 04:07:38 GMT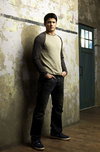 The CW have provided viewers with three webclips for "" episode 6.06 titled "Choosing My Own Way of Life". The episode will be broadcast on Monday, October 13, after a week of delay to give room for Vice President live debate.

One clip shows Haley and Nathan walking and entering the garage only to find a student sleeping in the back of a car. Later on, Hayley will try to help the student who said that she lives in a foster home. The other clip shows a basketball game between Nathan and Skills, with Deb watching on the bench. The last one is on Dan taking Jamie for an ice cream but stumbling upon Deb flirting with her lover, Skills.

News
>
Celebrity Gossip
October 10, 2008 04:05:30 GMT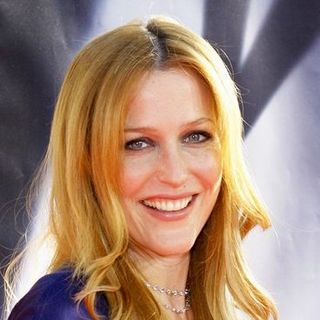 An active supporter of , lends her voice to narrate the animal rights organization's undercover investigation video exposing the cruelty of rabbit slaughter in China and France, two countries from which top fashion designers, like Giorgio Armani just to name one, bought rabbit fur for their fashion line. The rabbit slaughter done in both countries uses quite different methods, but displays most likely the same animal cruelty.

In France, as featured in the video, rabbits are killed with electrical device, their necks are then slit before they are hung up side down. The animals are conscious during the slaughter. In China, there are 2000 rabbits killed each day. The furry animals are placed in tiny cages before being slaughtered. Workers at Chinese rabbit farm forcefully pull the animals out of cages by their ears and shoot them in the head with captive-bolt guns. The workers often shoot the screaming rabbits multiple times. Most of them can be seen twitching and shaking, with their eyes wide open, before they die.