News
>
Music News
October 11, 2008 02:07:46 GMT

A music video in an attempt to promote 's dance/electropop single "Cobrastyle" has been released. The video mostly shows the singer captured in all-white scenes, singing the tune with a band backing her up and two men painting abstract graffiti on the wall behind the crew. At some points, the Swedish singer is poured with various paints and colored powders, making her face and hair no longer white.

"Cobrastyle" is a song performed by Swedish band Teddybears featuring Mad Cobra from their 2004 album "". The track was then covered by Robyn on the international edition of her 2005 self-titled album and is also featured on her 2006 mini album "The Rakamonie". Robyn's version of the song peaked at number 26 on Billboard Hot Dance Club Play chart since it was released in 2005.

News
>
Movie News
October 10, 2008 10:00:31 GMT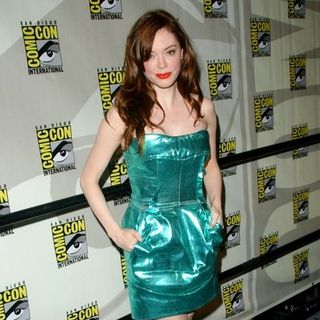 , the star of "", may be seen as porn queen soon. Reports claim that she is considering to join the cast of "", a biopic movie about the legendary "Deep Throat" star Linda Lovelace. It is said that McGowan is encouraged to portray Lovelace in the flick because she is touched by Lovelace's tragic life.

If McGowan indeed stars in "Inferno", she will replace for the Lovelace's role. Faris was attached to Lovelace part before she withdrew from the film. Making a statement related to her withdrawal back in September, she admitted that the role as the iconic porn actress is too dramatic and heavy for her at this stage.

News
>
Celebrity Gossip
October 10, 2008 09:53:16 GMT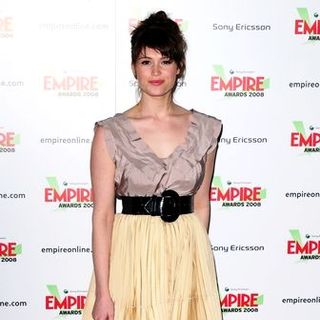 Aside from her glamor life as a movie actress, has openly revealed she was born with six fingers on each of her hands, a condition known as Polydactyly that affects one out of every thousand babies born. After having procedures to remove the extra fingers, she still has small lumps on the side of her hands as a result of the surgery.

Sharing her oddity in an interview with Esquire magazine, the screen beauty reveals that Polydactyly runs in her family. "People are really interested but repulsed at the same time. My dad had them, and my granddad," so she recalled. Nevertheless, she admitted she's really proud of what she called as the "little oddity," stating, "I feel like we're one-step ahead - a sign of things to come. We could do more stuff if we had extra fingers - faster texting, emailing, better guitar-playing."

News
>
TV News
October 10, 2008 09:29:39 GMT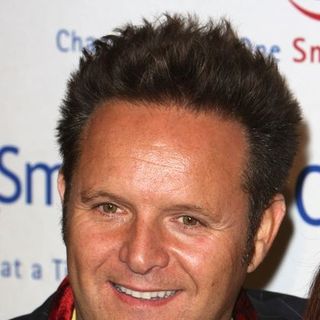 British TV producer, Mark Burnett, is going to produce a remake of the classic TV show, "This Is Your Life". He will collaborate with the old series former producer, Ralph Edwards Prods, to revive the show.

"'This Is Your Life' is one of the most enduring programs to air on television, and we are thrilled to be bringing it back with the top producer of unscripted entertainment," the president of Ralph Edwards Prods, Barbara Dunn-Leonard, who owns the rights of the format, stated. "There is no better partner to carry on the legacy of 'This Is Your Life' and introduce the program to a new generation of fans."

News
>
Celebrity Gossip
October 10, 2008 09:20:59 GMT

It's been busy days for newlyweds and that they won't go on a honeymoon until next month, reportedly going to Europe. Finding it hard to have a break from their hectic schedule, they are planning to have a two-week trip for themselves to enjoy, reports claimed.

Star magazine was the first to report on the celebrity couple's honeymoon plans. The publication even has list of the stops for their love journey, claiming the first place they plan to visit is Paris, France. Besides, "(They) also want to visit London and Barcelona, which she fell in love with while shooting '' with last summer," a source told Star.

News
>
Movie News
October 10, 2008 09:14:28 GMT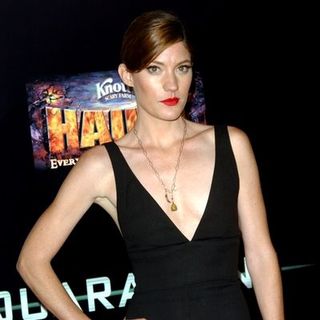 On October 9, a day before "" unleashes its scare on the big screen nationwide, Screen Gems rolled down red carpet on Knott's Scary Farm in Buena Park, California to celebrate the horror remake's premiere. Though seemingly an ordinary premiere, the event was made unique with the appearances of stars as well as zombies on the red carpet.

Among the attendees for the special screening event were the film's stars, , , , , Johnathon Schaech, Marin Hinkle and Rade Serbedzija, and one of the movie's producers, Clint Culpepper, as well as director/writer John Erick Dowdle and co-writer Drew Dowdle.

News
>
Music News
October 10, 2008 08:51:58 GMT

' frontman, Trent Reznor, reveals that the band's current drummer, Josh Freese, will leave the band after completing San Antonio's live performance held on October 23. "Josh Freese fans, be sure to check out a show on the upcoming North American leg of the tour, as sadly they will be the last ones he's playing with us. He informed me he's leaving the tour at the end of this year," he says.

Speaking further about their future relationship after the break-up, Trent convinces that they will still be friends. "Yes, we are still dear friends. No, I'm not sure what we are going to do," he explains in a statement.

News
>
TV News
October 10, 2008 08:30:38 GMT

After an emotional season opener of "", the show trades in the lost of Warrick Brown with the return of as Sara Sidle. The preview of the October 16 episode, shows among others Sara in the arms of Grissom who says "Why don't you stay".

After the closure of May's season where Warrick was shot in the chest, it was unveiled in episode 9.01 that he didn't pull through. Despite the tragedy, the team move on with their works in the episode called "Happy Places", with Nick and Catherine investigating why a woman who was about to be married would have taken a swan dive off of her balcony.

News
>
Celebrity Gossip
October 10, 2008 08:30:24 GMT

Another baby is on the way for . The singer made announcement of the baby, her third one, during the Austin City Limits festival in Texas last weekend.

Despite the revelation and an obvious baby bump, Badu didn't reveal the identity of the baby's daddy. Meanwhile, rumors are buzzing that the father is her current boyfriend, rapper Jay Electronica. Offering no denial nor verification on the issue, the songbird also didn't mention how many months along she's been carrying the baby and her exact due date.

News
>
Movie News
October 10, 2008 08:29:07 GMT

The possibility of Hulk being the villain in "" has been hyphened up once more. In support of Louis Leterrier's proposed idea back in June, "" scribblers, Mark Fergus and Hawk Ostby, also pointed out that everything has been built toward making the green raging beast one misunderstood baddie.

Explaining his reason on picking Hulk as the villain, Fergus said, "I hope 'The Avengers' embraces that. You don't want like 10 super-badass good guys fighting together. Where's the fun in that?" He then suggested, "Let's break it off a little. Friends or colleagues who become enemies is always an interesting thing because you know it's based on love and friendship and that's always the worst thing to have turn bad - is someone you actually care about and someone you actually believe in."

News
>
Music News
October 10, 2008 08:19:13 GMT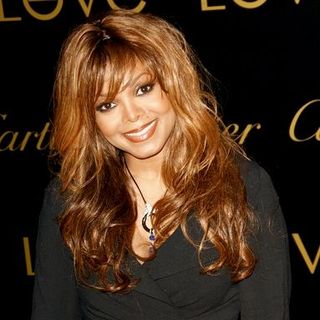 has been confirmed to hit the road again following her better health condition. "Janet, who has been under her doctor's care and recuperating over the last week, is excited about getting back on the road and again being able to share with her fans what she feels is one of her best stage shows ever," a spokesperson for tour promoter Live Nation tells .

Previously, the 42-year-old singer suddenly fell ill during a sound check and had to be rushed to Montreal's Royal Victoria Hospital for an immediate medical treatment before her scheduled show at Montreal's Bell Centre concert. She was then forced to scrap in order to recover from an unspecified ailment.

News
>
Celebrity Gossip
October 10, 2008 08:02:04 GMT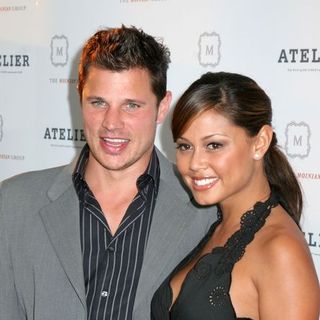 Rarely making public appearance as of late, and are reported to have been experiencing tough times in their romance. Despite a confirmation from her representative that the couple is still very much together, an onlooker claimed to have witnessed the pair getting "extremely tense and irritated with each other".

"They were having some sort of verbal tiff at their table, and they looked miffed" during a dinner at the Cheesecake Factory in Sherman Oaks, California back on September 25, OK! magazine quoted the onlooker as saying. "They looked dour when they sat down, annoyed over dinner and still upset by the time they left the restaurant at the end of their meal. It may have been a minor squabble, but they looked like they'd rather be anywhere but with each other."

News
>
Movie News
October 10, 2008 07:41:30 GMT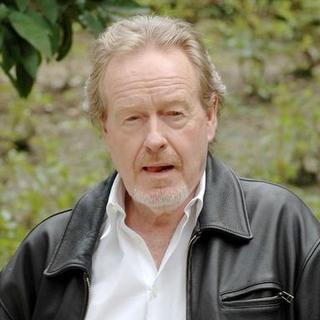 Ridley Scott's next project is "", as reported by sci-fi blog Io9 after an exclusive interview with Scott. The director told the publication how he came up with the job, "I didn't choose to do it, someone came to me with it. In fact it was Leo's ['s] production company that came to me with that."

The fact that Scott is directing "Brave New World" is strengthened by George DiCaprio, who is Leo's dad and the producer of the flick. He said, "And Ridley Scott, who has just finished working with Leo on a film called '', has volunteered himself to direct."

News
>
Movie News
October 10, 2008 07:30:59 GMT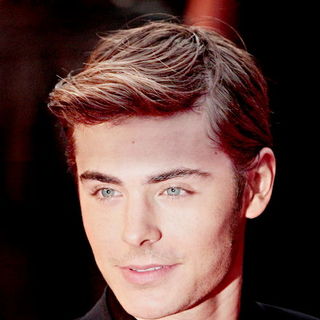 After "", Hollywood newest hunk is likely to step into another musical role. Words are circulating in the media that "Senior Year" director Kenny Ortega wants the 20-year-old to take the lead role of the modern version of "", insisting that Efron would be "perfect" for the role.

Revealing his desire to re-team with his Troy Bolton's depicter, Ortega told BBC, "I think he'd be the perfect, perfect, perfect candidate to step in. I mean he's got this global excitement, this wonderful know-how." Further hinting that Efron may take the role once belonging to , the filmmaker then added, "He's the perfect age, so versatile, and talented and dynamic. You know it's hard for me to even imagine anybody that I think would be more perfectly suited."

News
>
TV News
October 10, 2008 07:30:15 GMT

The new episode of "" will take on the hype of the imminent Halloween, presenting an episode called "Monster Movies". A preview is given, with the caption of "The werewolf is a myth. The mummy is a fairy tale. Dracula is just a movie.... and movies can't hurt you, can they?"

Brothers Dean and Sam investigate several murders at Oktoberfest. The first victim was found with bite marks on her neck, much like a vampire would leave, while the second victim has wounds that look like a werewolf attack. After a mummy rises from his crypt, Dean determines that a shape-shifter demon is terrorizing the town as iconic monsters from the old Hollywood movies.