News
>
Movie News
August 20, 2008 05:14:15 GMT

Boiled up by the of the moving back of "" release date, the fans of the boy wizard fight back the decision by any means they know of. In their effort to make sure Warner Bros. understand they don't want the delay release, many of them have been rallying to persuade the studio's executives to change their mind.

Doing every way they can, some made petitions both online and off. One of the online petitions reportedly has collected about 35,000 digital signatures, while a campaign by Dumbledore's Army prompted fans to write down their concerns. Another form of protests is also offered as the fans plot to take the protest to the street outside Warner's corporate headquarters in New York. A Facebook group named has gone even further by planning a nationwide boycott of the movie.

News
>
Celebrity Gossip
August 20, 2008 04:54:10 GMT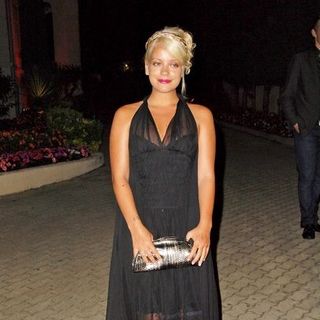 Troubles won't stop approaching . The British troubled singer was involved in a fight following a night partying at Ronnie Scott's Jazz Club in London early Tuesday morning, August 19.

Chronicling on the brawl, The Sun reported that Lily and her companion were on their way out of the party scene when an unidentified female partygoer started mocking her, calling her a "f*cking asshole." She immediately responded, shouting to the woman "Yeah, come and say that to my face you f*cking c*nt!"

News
>
Music News
August 20, 2008 04:51:52 GMT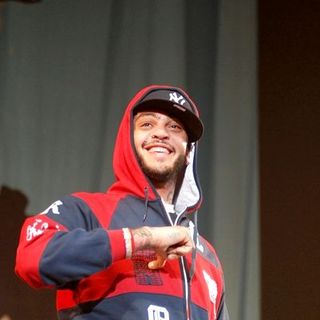 of has released a statement in defense of his girlfriend who was for the profane lyrics of her song "I Kissed a Girl". McCoy admits that he is stunned by the parents' comment that dub the song as "shameful" and a "disgrace".

Earlier this week, Katy's mom Mary Hudson who is a devoted preacher told DailyMail.co.uk that she hates the song and that it "clearly promotes homosexuality and its message is shameful and disgusting." Mary added that she fears Katy "has been led astray by the Hollywood crowd," and that she prays "all the time that God will work through her and help her find salvation."

News
>
Music News
August 20, 2008 04:45:10 GMT

Teen idol is scheduled to team up with world's most established female singers from different musical genres for a charity anthem. The joint force will include "Umbrella" hit maker and country singer . Also set to perform on the single are , , , , , , aka Fergie, , , , and .

The project will be started with a production of a tune called "Just Stand Up" to support "", a new program of raising philanthropic dollars for accelerating ground-breaking cancer research. The song, which will be produced by duo of Kenny "" Edmonds and Antonio "L.A." Reid, tells about the effort of singers and composers banding together behind SU2C's mission to raise public awareness of ending cancer's reign as a leading cause of human death. According to a press release, the song is first initiated by Antonio after a serious meeting with the women in charge of the Stand Up campaign.

News
>
Movie News
August 20, 2008 04:27:20 GMT

Words are "" has been put in between the power struggle of director Gavin Hood and the 20th Century Fox's co-chairman and CEO Tom Rothman. Allegedly, the two have different things in mind over the tone of the "X-Men" spin-off sparking further speculation that the tug-of-war for creativity is going on.

The alleged conflict is said to be resolving around whether the movie should go dark, somber and gritty like what Hood is imagining or it should take Rothman's idea of a brighter and lighter mood to gather more audience. On this creative differences, a source told Hollywood Elsewhere that Hood had built up a somber set, but when he was away from the set, Rothman had ordered to repaint the set from the top to bottom to make it less murky.

News
>
Music News
August 20, 2008 03:38:22 GMT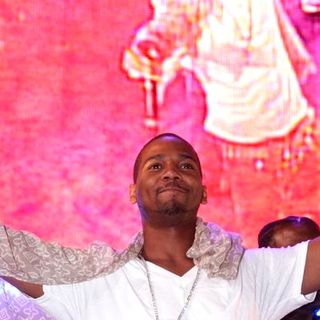 Being upset at the time he found out that his career was by Dipset founder , now decides to make peace with Cam. Instead of keeping the angry feeling, Juelz is grateful for what Cam has done as it helps him to move on. In an interview with MTV, the rapper states, "I have no hard feelings towards Cam. I tell people I couldn't do business with him. But I will say he gave me the biggest chance I needed. I'm a dude from the 'hood, so the chance he gave me is a chance I needed to never turn back. I'm good. My artistry, my talent, my career was never built on controversy."

Furthermore, Juelz admits that he was mad at Cam'ron when the producer to Def Jam. "I was upset about the part of me being 'sold for $2 million.' At times like this, nobody is trying to 'sell' me. I could have come out and said, 'Oh, yeah, Cam got bought out.' But I didn't go that route. They just gotta watch me move. We gonna make it hot," says he as standing in front of his New Jersey studio.

News
>
Movie News
August 20, 2008 03:36:20 GMT

Being one of the most talked about movies in development, "The Hobbit" slowly but surely moves forward as it is now officially having a screenwriting team. The Warner Bros. Pictures' fantasy adaptation is seeing the collaboration between the group of successful "Lord of the Rings" writers, Peter Jackson, Fran Walsh and Philippa Boyens, and director Guillermo del Toro.

All four of them have been signed to pen the screenplay of both films, "The Hobbit" and "The Hobbit 2" adapted from J.R.R. Tolkien's novel. It has been noted that the deal with the scribes has been completed and they have begun on the writing of the screenplay. On the scripting process, del Toro as reported by allegedly has even described it as "beautiful".

News
>
Music News
August 20, 2008 02:59:58 GMT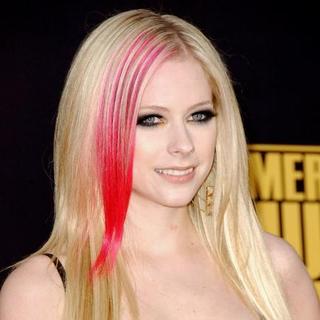 will not perform in Malaysia on August 29 as scheduled due to the opposition sent by an Islamic movement that deemed her act as too "sexy" for the event leading up to the country's independence day on August 31. The canceled gig, however, will be rescheduled by the organizer Galaxy Group, to a new date which will still need approval from The Arts, Culture and Heritage Ministry.

Based on the meeting conducted on Tuesday, August 19, the ministry decide to give an all-clear to the appeal sent by Pan-Malaysian Islamic Party that fears youths in Malaysia will be influenced by Avril's performance. Speaking on the reason of the cancellation, Shukran Ibrahim who is a senior official from the department said, "It is not timely. It's not in the good spirit of our National Day. If we go ahead with the concert, it is contrary to what we are preparing for."

News
>
Movie News
August 20, 2008 02:56:44 GMT

Rumor has it teen drama mystery series "" is most likely to be brought up to the big screen. Latest report coming in for the speculation claimed that the series' creator Rob Thomas has been discussing about the possibility of a movie with the depicter of the teenage private investigator herself, .

Though revealing that he is still very much involved in other projects, such as a revamping of his '90s dramedy "Cupid" and an adaptation of the New Zealand series "Outrageous Fortune", he insisted that developing the movie version is on top of his list. "It's very tough to focus on it right now with two pilots on my plate," he shared to EW's Michael Ausiello. "But as soon as I have any free time, that's my top priority."

News
>
Music News
August 20, 2008 02:43:11 GMT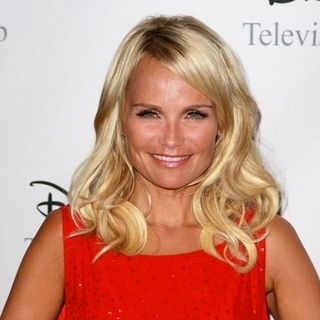 Broadway star has just revealed that she wants to, some day, record an album to honor the homosexuals. She says that the song list of the not-yet titled album will include singles, such as "The Man That Got Away" and "Boogie Woogie Bugle Boy." In addition, as a salute to gay marriage, she notes that she will record "Going to the Chapel", and her favorite tune "Papa, Can You Hear Me?" which is taken from 1983 's movie "Yentl".

Following her statement, some claim that her idea is pretty much directed by her, being chosen as one of honorees by a scholarship-granting organization for lesbian, gay, bisexual, and trans gender students, Point Foundation. She is appreciated by the foundation for her work in the entertainment industry and her advocacy for a gay community, the LGBT community. The award will be given at a benefit party called as Courage Awards on Saturday, September 13 at the Jim Henson Studios in Los Angeles. "Awards are one thing and they're wonderful to get," Kristin says. "But this kind of thing just makes me feel so honored to be recognized by people who empower kids, who encourage them to just excel and not be held back by what society thinks."

News
>
Celebrity Gossip
August 20, 2008 02:34:26 GMT

Rock band is mourning the death of its saxophonist LeRoi Moore. The 46-year-old man died at Hollywood Presbyterian Medical Center in L.A. Tuesday afternoon, August 19 reportedly from sudden complications stemming from an ATV accident he had in June on his farm near Charlottesville, Virginia.

The accident that happened on June 30 forced Moore to be transported to UVa Medical Center. He had since been released, but was readmitted last month due to complications. He was said to have a punctured lung and broken ribs from the accident.

News
>
Celebrity Gossip
August 20, 2008 02:27:55 GMT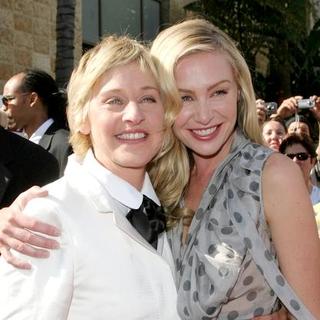 The wedding bliss is still all over and her bride . The newlyweds might hide their weekend wedding from the public, but they do share the very details of their nuptials to People magazine. Greater than that, they have an exclusive interview with the weekly publication and also share the most intimate moment of their wedding in form of wedding album.

In the cover of its new issue People features Ellen and Portia, all smile, wearing their matching Zac Posen wedding outfits. The pic is accompanied with a headline that read "Exclusive Photos and Interview. Ellen and Portia's Wedding! The rings, the cake, the flowers! All the details from their emotional and intimate at-home ceremony."

News
>
Movie News
August 20, 2008 02:12:31 GMT

Known for making fun of many popular and hip films in spoof movies, including "", "" and "Scary Movie", Jason Friedberg and Aaron Seltzer surely won't count out hit teen comedy "" from their latest parody "". And, that can be seen in the brand new clip of the upcoming comedy.

The one-minute video is introduced by one of the movie stars, . It focuses on poking fun at the sarcastic and pregnant teenager Juno MacGuff and her boyfriend Paulie Bleeker. The two are singing hilarious lines about Juno's condition. The song is brought to an abrupt end when Juno strikes Paulie's head with her guitar.

News
>
Celebrity Gossip
August 19, 2008 09:46:35 GMT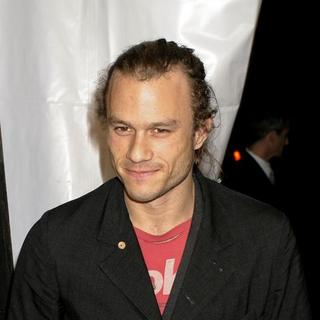 Sympathy keeps flooding in for late actor 's family members, most specifically his young daughter Matilda Rose Ledger, even months after his tragic death in January. Actors , and are those who show some support for the girl, giving her all the earnings they received from "" because Heath had not updated his will at the time of his death to include her.

Depp, Law, and Farrell, all of whom play versions of Heath's character "Tim" in the Terry Gilliam's fantasy-drama, willingly donated their payments from the movie to little Matilda over concern of her future. Serving as the film's director, Gilliam confirms the donation, telling The Sun the three actors "didn't take money - it goes to Heath's daughter."

News
>
Music News
August 19, 2008 09:44:43 GMT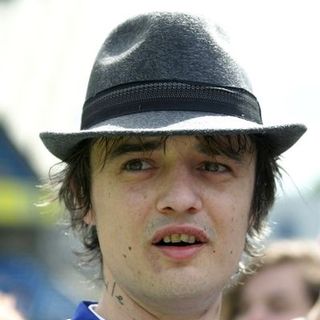 English rock band were forced to cancel their show at FM4 Frequency Festival after their lead vocalist didn't show up in Salzburg, Austria where the annual music festival was held. According to Adam Ficek, Pete didn't come to the festival on the day of their performance because he missed the flight to Austria. "We are in Salzburg, with no Peter," said Adam.

Speaking of the cancellation, Adam says that though Pete didn't come and they couldn't perform, he and other band members, Mik Whitnall and Drew McConnell, still attended the festival in order to apologize to their fans. "We will head to the festival and apologize on stage," Adam added at that time. "Drew, Mik and myself can only apologise to those who came to see us today."