News
>
Celebrity Gossip
October 09, 2008 08:22:48 GMT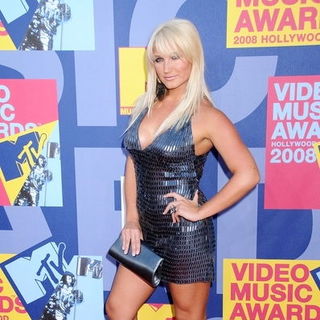 Responding to earlier report that has been approached by Playboy magazine to flaunt her curvy figure for the publication, a representative for her has confirmed she turns down the offer. "Brooke just didn't feel that it was the right time," US Weekly quoted the representative as saying.

Though so, the representative said that Brooke isn't completely against posing naked for the popular men's magazine. "It's not out of the question for the future, but we'll have to see," the representative said in a statement.

News
>
Movie News
October 09, 2008 08:04:34 GMT

Providing confirmation to the speculation on in "", the official 007 blog has released a new featurette about the title sequence. In the form of crew files video, the footage focuses on the two title shoot directors, Ben Randatz and Tim Fisher and displays behind-the-scenes footage of the sequence filming.

In it, the director duo for design collective called MK12 revealed that they are co-directing the opening credits for the 22nd Bond movie. "What do you think about naked women and lasers? That's how we pitch every title design that our studio has ever done and then once that's knocked away, we try and get to something more practical," Fisher opens up in the beginning.

News
>
Celebrity Gossip
October 09, 2008 07:58:58 GMT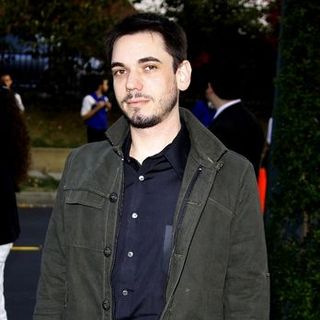 riends of DJ AM are throwing a huge "welcome home" party for the celebrity disc jockey after he survived a last month in South Carolina, announcing a benefit concert for people to attend. , , and Mix Master Mike are just some of AM's friends confirmed to perform at the so-called "Welcome Home DJ AM" party, to be held October 14 at Avalon Hollywood.

In a statement to People magazine Wednesday, October 8, event organizers said AM has been "a close friend ... for many years," and the party is being organized not just as a fundraiser, but because his friends feel they "owe him a debt of gratitude that we can never repay, but we hope this helps just a bit." The organizers also added, "This a once in a lifetime event and we're proud to be a part of it."

News
>
Celebrity Gossip
October 09, 2008 07:16:20 GMT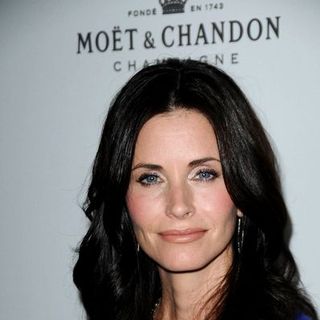 Coming clean about her beauty secret, has no hesitation to talk candidly that she once had Botox and hated it. She made the confession during an interview with Marie Claire magazine for its November issue.

"Botox? I think it's fantastic and also horrible," she openly expressed her opinion about the procedure that is very popular among nowadays Hollywood celebrities. "I mean, they've come up with this stuff that can make you not look angry. But you have to use it sparingly."

News
>
TV News
October 09, 2008 07:06:24 GMT

Though the airing of the new episode of "" will be pushed back for two weeks, ABC have teased what to expect from episode 2.03 through a promotional video. In "The Star Witness" episode, Nick finds out that his estranged mother has become one of prosecutor Nola Lyons' witnesses on the murder case of Dutch George by Letitia.

Despite having to keep their affair a secret, Jeremy gives a nice surprise to Nola with a private concert by The Weepies. On the other story, while Patrick tries to clear his conscience about his wife's death, Tripp persuades him not to do so during a senatorial debate moderated by Dan Rather. Additionally, Brian makes a trip to Brazil in order to kidnap Brian Jr., and Simon and Karen are getting even closer to each other, completely clueless of one's intentions to the other.

News
>
Music News
October 09, 2008 07:01:24 GMT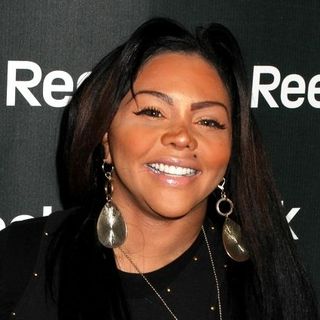 Rapper has become a subject of a lawsuit which is filed by her recording company, Brookland Media, in Manhattan Supreme Court. In the legal document, the label claim that Kim refuses to continue making new musics for the label after her requests to change the terms of her contract are rejected.

The label say that they have paid Atlantic Records $200,000 to get the rapper out of her previous contract and have shelled out $240,000 to produce Kim's eight songs. However, instead of delivering all the recordings that their contract requires, Kim reportedly makes "outlandish" demands to have hip-hop stars and added as producers for her album and won't enter the recording room until they have been signed as her collaborators.

News
>
Celebrity Gossip
October 09, 2008 06:01:44 GMT
is lending her celebrity status to star in a new public service announcement (PSA) to teach teens the importance of denouncing anti-gay speech. The PSA, created in partnership with The Gay, Lesbian and Straight Education Network (GLSEN), also stars fellow actress .

The 30-second ad campaign features the use of the term "that's so gay", which is meant to help teenagers recognize that their anti-LGBT language, a common reference to lesbian, gay, bisexual, and transgender/transsexual people, is harmful. The ad is done as part of ThinkB4YouSpeak, a new campaign from the GLSEN. In addition to the reported PSA, which video can be watched after this news, there are also some other PSAs featuring other celebrities that can be watched on .

News
>
Movie News
October 09, 2008 05:11:45 GMT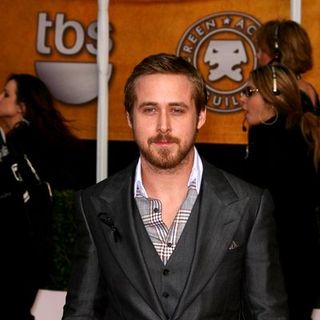 may shed his image as independent movie star as he is considered to portray the pivotal role in "". Latino Review has uncovered that the 27-year-old actor has become the first choice of Warner Bros. Pictures to tackle the part of Hal Jordan/Green Lantern.

Jordan is the second generation test pilot who becomes a superhero after receiving a power ring from Abin Sur. The character has been illustrated as someone who was "utterly honest and born without fear" since the dying Abin Sur specifically used his ring to seek out an individual with that kind of potential to take his place as Green Lantern.

News
>
TV News
October 09, 2008 05:08:20 GMT
A surge of fresh cop drama series toped with a witty comedy will premiere tonight, October 9 in the form of "". Picked up by ABC, the show is adapted from the British television series of the same name, and the stellar cast behind the U.S. versions has just been given an introduction.

stars as Lt. Gene Hunt, a man who likes to throw his weight around and acts first and thinks later. This results in several punch-ups between him and main character Sam Tyler () who believes in by-the-book policing. takes on the role of "ladies' man" of the station, Ray Carling while portrays Annie Norris, a CID Woman Detective Constable who shares a degree of attraction with Sam in the 1970s era.

News
>
Celebrity Gossip
October 09, 2008 05:05:39 GMT
Embracing her best political sense, is reaching out to FunnyOrDie to urge people to vote for her as she is running for fake president. The hotel heiress and socialite even gets some political advice from , who played President Bartlet on NBC's long-running White House drama "The West Wing."

Shooting a scene for the video, posted on FunnyOrDie early Wednesday, October 8, Paris and Martin took their political talk to the kitchen. There they discussed several major fake issues, like what she called as "FoPo" which stands for Foreign Policy and the economy depression in the country.

News
>
Music News
October 09, 2008 04:44:37 GMT

A music video in support of ' new single called "Make the World Go Round" has been dropped. Filmed at Alife flagship store in Los Angeles, the video begins with a capture of the rapper walking into the store, where all of the clothing is placed behind glass like a museum. He then raps his verses while casually wandering in the venue.

"Make the World Go Round" is a song where Nas teams up with and . The song is listed on his untitled ninth studio album, which has come out since July under the courtesy of Def Jam and Columbia Records.

News
>
Movie News
October 09, 2008 04:40:24 GMT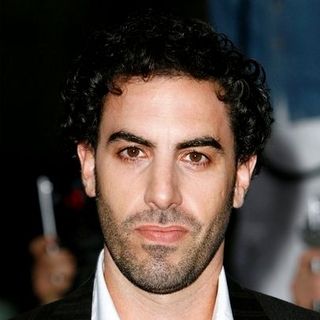 Words are Captain Jack Sparrow could be having a brother in "Pirates of the Caribbean 4". The latest report about the Walt Disney's future project from Cinema Blend has picked up the newest rumor from the fourth "Pirates" flick, suggesting that either of "" or of "" may take on the possible role.

The speculation about the new character comes out as Will Turner and Elizabeth Swan, the lead characters played by and respectively, are out from "Pirates 4". Adding to the Cohen and Brand's rumor, it has also been said that is planning to return as Captain Hector Barbossa.

News
>
Music News
October 09, 2008 04:04:49 GMT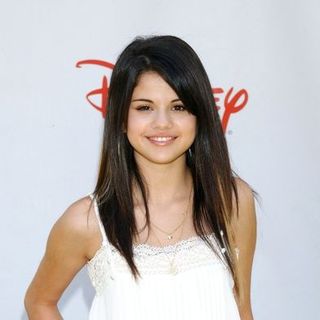 gets close to her dream of forming a band. She says that she will hold an audition in an attempt to find her band mates. "We plan on holding auditions in Hollywood," the Disney stars says in a statement. "And in the meantime I will be in the studio recording some of the songs."

Speaking further about her project, Selena states that she is thrilled with the idea of creating a band. "As far as actual band members right now, we do not have any, but it is getting closer and closer and I am really excited to be in the studio," she adds.

News
>
Movie News
October 09, 2008 03:49:44 GMT

The 20th Century Fox have released a brand new series of "" stills for fans' enjoyment. The fresh photos give out a closer look into some of the characters, including 's Max Payne, ' Mona Sax, 's Natasha, 's Jack Lupino, 's Jason Colvin, ' Jim Bravure and 's Christa Balder.

The pictures also hint some plot spoilers, letting out parts of the flick's scenes, such as when Payne attempts to console Balder who is the wife of Max's slain ex-partner, when Payne confronts drug kingpin Lupino with Natasha holding on his hand and when Payne takes cover in a small hallway. Other than that, several of the images also present the winged demon from up close.

News
>
Celebrity Gossip
October 09, 2008 03:38:34 GMT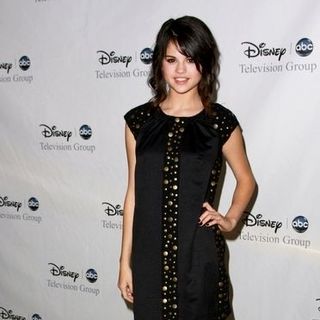 Young and famous, is recruited as the new spokesperson for the 2008 Trick-or-Treat for UNICEF campaign, which will mark its 58th anniversary this month. The cause, which is aimed to encourage American children to help out other children around the world by collecting donations while making their yearly candy, is set to be held on October 31.

"I am extremely excited to be this year's Trick-or-Treat for UNICEF spokesperson," Gomez said in a statement. "I want to help encourage other kids to make a difference in the world and show them that Trick-or-Treat for UNICEF is such a great, fun way to get involved."