News
>
Movie News
September 15, 2008 03:49:27 GMT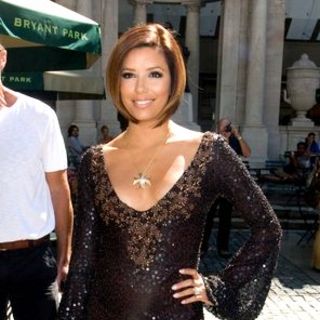 Rumor has it that "" star may be one of the superheroes in "". The speculation has been brought up after a series of her photos clutching a copy of The Avenger comic book when leaving the L.A. offices of Marvel Comics was uncovered. The images posted by was said to be taken on Friday, September 12.

Further on the story, L.A. Times inferred that Longoria may be eyeing the possibility to portray superheroine The Wasp. Wasp, who is initially a self-centered heiress and daughter of wealthy scientist Vernon Van Dyne named Janet, is one of the founding members of the Avengers. Upon her father's death, Janet requested Dr. Henry "Hank" Pym, a.k.a Ant-Man, to give her "Pym particles" which allows her to shrink, grow wings and fire blasts of energy.

News
>
Movie News
September 15, 2008 03:07:42 GMT

Quick Stop Entertainment has presented a sneak peek into Terry Gilliam's currently in its post-production fantasy drama, "", through a claimed-to-be teaser trailer. Displaying the artwork, set design and brief glimpses of actual scenes of the film partly starring the late , the teaser which looks more like a featurette contains introduction from Gilliam himself.

Sharing out the storyline, the helmer of "" and "Twelve Monkeys" explained that the movie will begin in modern London. It is going to follow thousand-year-old prophet named Parnassus who made a secret with the devil long time ago, a secret which may destroy the lives of his and his traveling theater, The Imaginarium, or possibly save them depending on whom they meet. One day, he meets Tony, a man who hangs himself from a bridge in London. After saving Tony's life, he now has to unravel whether Tony is there to save them or he is sent by the devil.

News
>
TV News
September 15, 2008 03:00:52 GMT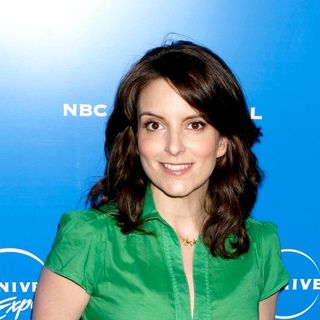 twisted her hair to a formal bun and wore a different kind of glasses to resemble Vice President candidate, Sarah Palin. The comedienne returned to the new season of "" on Saturday, September 13, parodying the Republican representative alongside her "" co-star who portrayed Hillary Clinton.

The skit was labeled as a "non-partisan message" that discussed on the issues of sexism in the hype of the presidential election. Poehler as Clinton said, "I believe that diplomacy should be the cornerstone of any foreign policy." Fey then added, "I can see Russia from my home" as a satire to Palin's lack of knowledge in international affairs.

News
>
Music News
September 15, 2008 02:32:20 GMT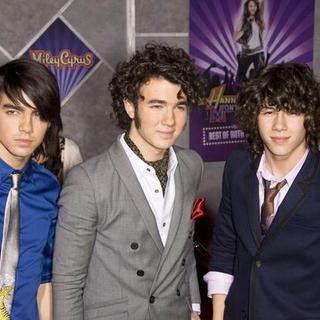 recently revealed that they are huge fans of hot female group and had asked the girls to headline their recent series of live performances across America this summer. "We're huge fans of Girls Aloud. They are all really talented. We were looking into taking the girls on a U.S. tour this summer," said in a statement.

However, the two groups' busy schedules had prevented them from hooking up. "The timings didn't work out," Kevin added as saying. Due to the cancellation, the Jonas trio had then decided to sign "Barney & Friends" star as a special guest in their "Burnin' Up" tour.

News
>
Movie News
September 15, 2008 02:21:38 GMT

Joel and Ethan Coen's drama comedy "" has led the North American box office's pack. Claiming the coveted #1 position, the Focus Features film helps to bring an end to the seven consecutive super-slow weekends following the superb opening of "" and marks a rebound from last week's worst weekend sales in five years.

With $19.1 million, the and -starrer flick has become the best movie debut ever for the filmmakers brothers. Their previous movies to open above the $10 million milestone are 2004's comedy starring , "Ladykillers" with $12.6 million opening and 2003's Clooney and -starrer "Intolerable Cruelty" with $12.5 million debut.

News
>
Celebrity Gossip
September 15, 2008 02:20:21 GMT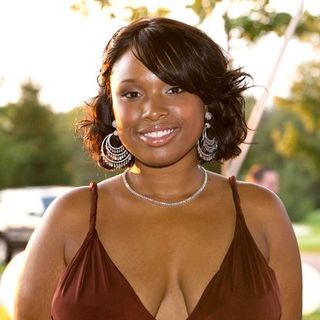 said yes to her boyfriend of less-than-a-year, David Otunga. Representative of the American Idol alumna confirmed to People that she is engaged to Otunga who proposed during her 27th birthday.

"I can confirm that Jennifer got engaged to her boyfriend David on Friday night in L.A.," the rep said. Otunga who is known also as "Punk" in reality show "I Love New York 2", reportedly presented her with a Neil Lane diamond ring when proposing.

News
>
Celebrity Gossip
September 13, 2008 07:55:22 GMT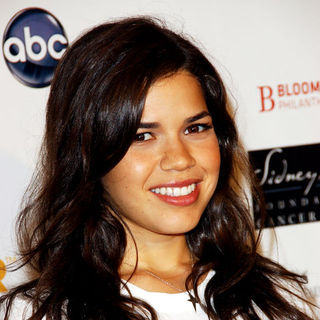 Gracing the cover of Seventeen magazine's October 2008 issue, has become talk of the town, not because of her pose but for the comment she made about hit TV series "" and "," making both as examples of bad shows that can condition people to be mean. She, however, still shows positive attitude towards the cast, claiming as a wonderful friend of hers.

Being asked by the magazine on "Gossip Girl" being a bad influence, she openly outed her opinion, saying "Close, genuine female relationships are not what generally gets depicted in movies and TV shows. Like, if you're watching The Hills or , all the backstabbing shapes the way we act - you go to school, and you think your job is to find a sworn enemy and be jealous of each other." She, nevertheless, went on adding "I mean, I love Blake [Lively]; she's a wonderful friend of mine, but shows like Gossip Girl kind of condition us to be mean."

News
>
Movie News
September 13, 2008 07:24:01 GMT

Harry Potter's Page has posted more photos from "". This time, the new images take a glimpse into Neville Longbottom as he sits near a window in the Gryffindor room, a sneak peek at when he is shooting for a scene on the movie's set as well as Entertainment Weekly's photo shot of the three leading actors, Radcliffe, and .

Dealing with a darker matter than previous "Harry Potter" films, "Half-Blood Prince" follows Harry Potter in his sixth year at Hogwarts. With Voldermort's strength growing stronger and stronger each day, the wizarding world and Potter are preparing for the impending battle as the walls that used to keep him and his friends away from danger may not be a safe haven anymore.

News
>
TV News
September 13, 2008 07:21:22 GMT

"The Bubble", the fourth episode of The CW's "" may bring the answer to one of the most burning questions in the spin-off series. People and TV Guide are reporting that the TV executives have decided to reveal who the father of Kelly Taylor's 4-year-old son.

The character played by returns in the refurbished version as a guidance counselor of West Beverly High School. It was revealed also that she has a son named Sammy, but no spouse was introduced in the pilot. This leads to speculation that one of the old boys in the 90s hit "Beverly Hills 90210" who had a relationship with her like Brandon, Dylan and Steve may be the baby's daddy.

News
>
Music News
September 13, 2008 07:16:13 GMT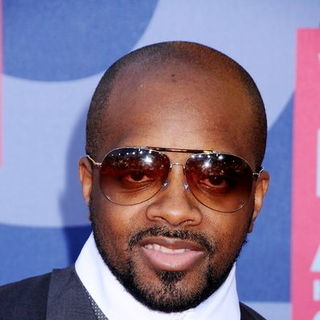 has been accused by a woman named Aika Kendrick for illegally recording her private phone call conversation which was then used as a backdrop for Daz Dillinger's song, titled "The One". Being humiliated with the call's publication, she had reportedly called for a complaint to Jermaine but it was subsequently ignored.

Due to this, Aika sues the rap mogul on the grounds of "negligence, intentional infliction of emotional distress and copyright infringement" and asks the rapper to pay her $250,000 as a compensation for the claimed damages. Furthermore, also named in the suit are the "The One" singer and Virgin Records, who, regardless her objection, continue to make copies of the album. Neither Daz nor Jermaine has commented on the incident.

News
>
Celebrity Gossip
September 13, 2008 06:53:14 GMT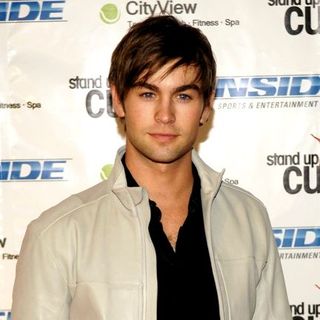 Responding to the circulating rumors that they're considering to pick as their new model, Versace remain coy, offering no clue at all to the talks except that they are hard at work to develop their relationship with the actor. Chace himself says nothing on reports that he's been considered by the fashion giant to replace its current model , whose contract will end in 2009.

"We have been working hard to develop our relationship with Chace and that is all we can say on the subject," a spokesperson for Versace insisted. "Patrick Dempsey is contracted with us through Spring/Summer 2009. It is undetermined who will replace him at this time."

News
>
TV News
September 13, 2008 06:32:40 GMT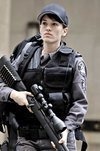 CBS show "" is nearing its season wrap and a preview of the finale has been given. The drama cop series will have an episode called "Planets Aligned" rolled on Thursday, September 18.

This time the Strategic Response Unit will rescue a girl who is kidnapped inside a booby-trapped house. Using their tactics to get inside the house, they discover a shocking fact when one of the kidnappers is actually a teen who went missing several years earlier.

News
>
Movie News
September 13, 2008 06:30:40 GMT

Soundwave won't be transforming into an ice cream truck in "". According to Transformers fansite TFW2005, screenwriter Roberto Orci has stated the fact adding that the baddie known as Megatron's most loyal lieutenant is also not going to be an iPod or a combiner made of many iPods. Though noting what the villain will not turn into, he did not share its alternate mode.

Aside from discussing about Soundwave, Orci also addressed Jazz's issue hinting that the fallen Autobot in "" will not have its full return or be presented in flashbacks. On Megatron's possible new name, Galvatron, he simply said, "We talked about it a lot." Additionally, he confirmed that the principle photography is going to be wrapped up in "another five weeks or so".

News
>
Celebrity Gossip
September 13, 2008 06:15:32 GMT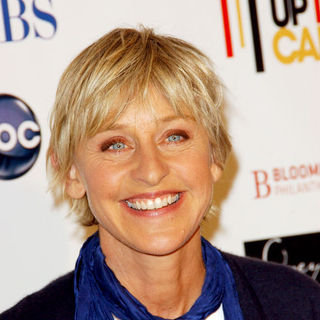 A newlywed herself, plays matchmaker for and , offering him a help to set a date with the actress. The "" host was on "" Monday, September 7 when Ellen challenged him to start dating someone before he's too old for a date.

Telling the talk show host that he is too busy to go on a date, Ryan was warned by Ellen "You're going to wait too long and get in a rut being single. It's going to be hard to open up and share your life with somebody, because you have your way of doing things." He was even advised by her "to let go and be with someone."

News
>
Movie News
September 13, 2008 06:04:48 GMT

and -starrer dramedy "" has just uncovered its first trailer. An elaboration from the , the trailer brings viewers into the craziness the main characters, Kate and Brad, have to deal with from each of their four families. Meeting their estranged parents' family, the pair faces obnoxious brothers, mother's boy toy and throwing-up babies as well.

A Christmas-themed movie from New Line Cinema, "Christmases" follows a young couple who has managed to spend their Christmas Day with their families for years. This time, they have planned to have a tropical vacation. But, in a twisting event, all planes leaving the city are canceled and their families find out about it. Now, they have to bear one Christmas day with their estranged parents and their new families going from one household to another.