News
>
Celebrity Gossip
January 05, 2008 02:50:50 GMT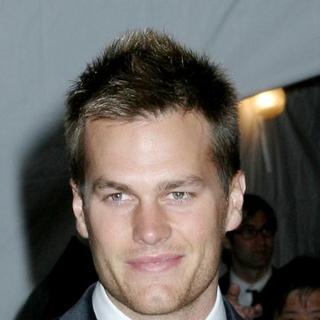 Glaceau's Smartwater is 's smart pick. The record-breaking quarterback for NFL's New England Patriots has been tapped to shoot a series of new ads for the distilled municipal water and electrolytes for a reportedly US$3 million payment.

Has become the next public figure after to endorse the popular drink, Brady has shot several Smartwater's ads which are set to start popping up in magazines and newspapers by next month.

News
>
Movie News
January 05, 2008 02:36:59 GMT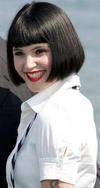 Though being secretive about the cast of "Bond 22" for a while, the film's production companies finally confirmed that is indeed a new Bond girl. According to Hollywood Reporter, on Friday, January 4, Eon Productions in London, Santa Monica-based Danjaq Production, as well as ICM, Arterton's agent, have confirmed the casting.

It is said that in the action-adventure film directed by Marc Forster, the British newcomer will star as 'Fields'. Additionally, though details of her character remained as secret, a Danjaq representative hinted that her character is "a nice-sized role".

News
>
Music News
January 05, 2008 02:32:03 GMT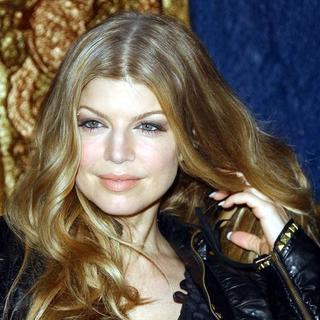 Fergie's team has been in talks with the management of Los Tigres Del Norte to do a collaboration. The Mexican band's frontman Jorge Hernandez revealed that they may do a track together which will be released in March this year.

"She said that she'd like to do something with us," Hernandez told PeopleEnEspanol.com. "They didn't speak directly with me. What I do know is that Fergie's producer and the person in charge of her projects got in contact with people from the company (Univision Music), and they were chatting about how they wanted to do some things with us."

News
>
Music News
January 05, 2008 02:11:51 GMT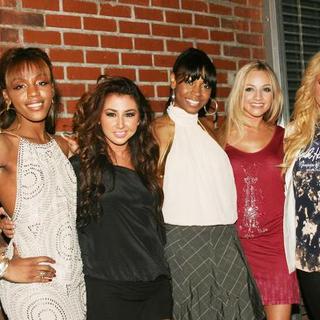 A song has been leaked under the title '2 of You', allegedly one of those which will be made a track in 's second album. The uptempo track is not yet confirmed to be the first single from the all-girl group.

The band's member, Dawn Richards, recently spilled the news on their album, saying that the album has been completed and will be out sometime this year. She also hinted that fans will be "surprised at how much DK has grown" in this album.

News
>
Celebrity Gossip
January 05, 2008 02:05:57 GMT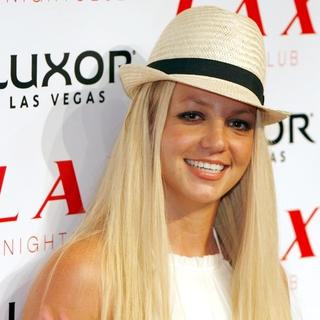 ' child-visitation rights have been suspended soon following her hospitalization for mental evaluation after the so-called "family custody dispute" on Thursday night, January 3.

A Los Angeles Superior Court judge, who's involved in Brit and 's custody dispute, held an emergency hearing and issued a which ruled Spears' children Sean Preston and Jayden James to be placed in the sole care of the singer's ex-husband K-Fed, suspending the pop star's visitation rights until "further order of the court."

News
>
Movie News
January 04, 2008 10:01:13 GMT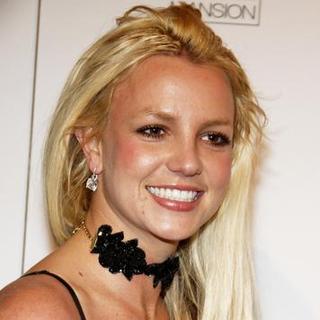 is reportedly going to once again try her luck in the silver screen. According to reports, the troubled singer is in talks to play a part in "Memoirs of A Medicated Child" as the girlfriend of main character.

Allegedly, the mother of two will get the role that initially was considered for . Further, on the possibility of the "Gimme More" singer being one of the cast, the CEO of 2 Guys and A Dream Films, Tommy Parker, has shared his insight to Access Hollywood. He stated on the occasion, "We are not able to talk about all the negotiations just yet, but I think things are looking pretty good."

News
>
Music News
January 04, 2008 09:41:08 GMT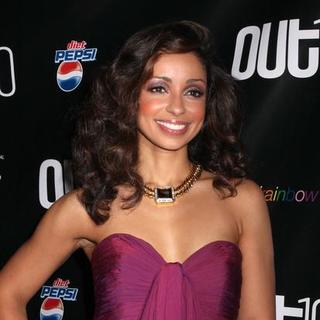 In a recent interview with StarNewsOnline.com, revealed that her much-delayed album will be out this year and follow it with others. In addition to that she unveiled her intention to leave Motown Records and a consideration to an independent release.

When asked about the new album Mya answered, "I don't like to talk about my album until it's out on the shelves. I'm not giving up too much information, but all I'll say is I'll have a series of albums coming out. The album is already recorded."

News
>
Movie News
January 04, 2008 08:48:18 GMT

Though "" and "" have proved that they are the film critics' favorites, they will have to be up against another stiff competitor "" as the latter was nominated for 6 categories by the 2007 Online Film Critics Society as the former two films.

The Joe Wright's picture garnered gongs for Best Picture, Best Adapted Screenplay and Best Editing challenging the domination of the two favorite films. Apart from the three nominations, it also received nods for Best Cinematography in which "No Country" was also nominated, and Best Score facing "Blood" among others. Additionally, the drama movie scored nomination for its actress who is nominated for Best Supporting Actress.

News
>
Celebrity Gossip
January 04, 2008 08:38:40 GMT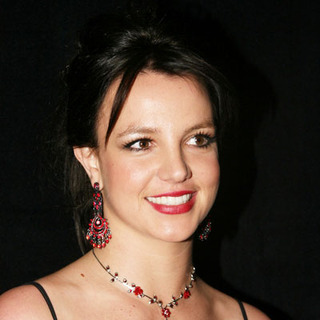 The ongoing custody drama between and ex-husband is heating up. Los Angeles police were called to the singer's Beverly Hills home on Thursday night, January 3 after she refused to hand over sons Sean Preston and Jayden James to K-Fed's bodyguards as ordered by the court.

K-Fed's bodyguards, according to several news media, went to pick up Sean and Jayden at Britney's home after her scheduled visitation. She however refused to turn the kids over and so police were called for what was cited as "family custody dispute."

News
>
Celebrity Gossip
January 04, 2008 07:40:32 GMT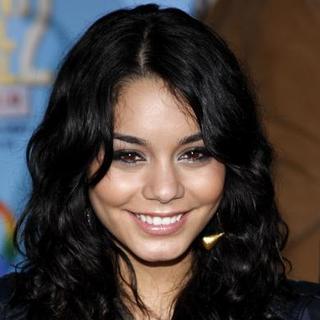 It takes at least three months for to finally break her silence and come clean about her nude pictures which made their way to the Internet early September last year. Is the cover girl for the February 2008 issue of , Vanessa made use the interview session with the publication to address the scandal.

Revealed her feeling, the actress told Seventeen she's "much better now. But truthfully I don't like talking about it. It was something that was meant to be private, and even though it isn't anymore, I'd still like to keep it as private as I can. It was very traumatic, and I am extremely upset it happened. I hope all my fans can learn from my mistake and make smart decisions. But I wouldn't have been able to get through it if it wasn't for my family, friends, and fans, who supported me all along the way."

News
>
Movie News
January 04, 2008 06:56:39 GMT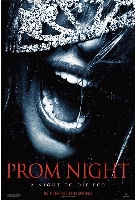 The new trailer of "", the remake of 1980's horror-thriller film, has been released on-line by Screen Gems. The video piece gave out short previews of the film showing clips in which the obsessed killer hunted 's character and her friends.

The trailer that lasts about 2 minutes begins with scenes showing the Bridgeport High's seniors preparing for the prom and being ordinary teenagers who cannot wait for the party to begin. The day soon becomes night and the prom began. Then, it can be seen that at the moment the prom king and queen are just to be announced, problems began to unveil and terror comes upon them.

News
>
Celebrity Gossip
January 04, 2008 06:33:59 GMT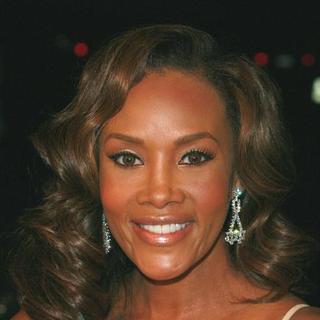 Has become the center of media attention with her recent DUI case, is at it again as talks are heating up that she's been caught in sex tape scandal.

The 43-years-old actress, who was busted for DUI last year, has a whole new set of worries for the year as a sex tape, reportedly featuring her performs an oral sex to an Atlanta man, is about to surface.

News
>
Movie News
January 04, 2008 05:04:42 GMT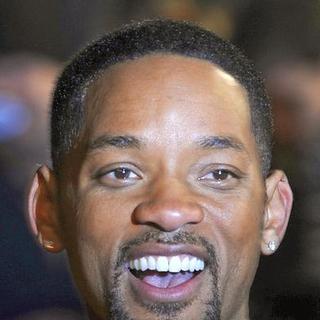 Following the news that is cast in Steven Spielberg's "" a few days back, more Hollywood names who might be up for roles in the drama film has been leaked. According to reports, the Vanity Vair's article about "" has given out hints that , , Adam Arkin, and could be attached to the new project.

In posted on VanityFair.com, Jim Windolf, the writer, wrote down, "My glance strays to a side table, where headshots of actors under consideration for his likely next directing project, Chicago 7 - about the conspiracy trial that grew out of protests at the 1968 Democratic convention - lie on the surface. Among them I spy Will Smith, Taye Diggs, Adam Arkin, and Kevin Spacey; Sacha Baron Cohen (as Abbie Hoffman) and Philip Seymour Hoffman (as William Kunstler) are also linked to the project, which has a screenplay by Aaron Sorkin."

News
>
Music News
January 04, 2008 04:56:41 GMT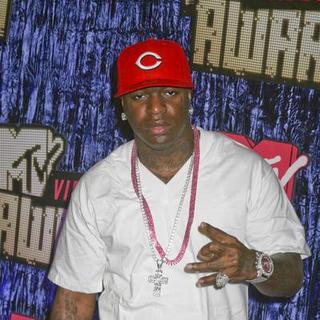 Lawsuit has been filed against over the accusal that the rapper used other artists' materials without licensing fees. The suit put him in debt of several record companies that own the right to the original materials.

Birdman, birth name Bryan Williams, co-founded Cash Money Records with his brother Ronald and therefore is partly responsible for the several samplings the artists under his label, including and Big Tymers, have used.

News
>
Celebrity Gossip
January 04, 2008 04:54:21 GMT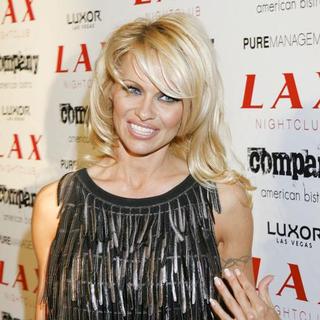 Initially filed for divorce from her husband number 3 on December 14 and had since then taken back that initial decision just a few hours later when she said in a blog entry on her official Website that she and husband were working things out, is now really doing it.

The former "Baywatch" babe is going ahead with her divorce from husband Rick Solomon, with her attorney is said to have filed on December 28 in L.A. Superior Court, stating for the record that Solomon had been served with divorce papers on December 15. He has 30 days to file a response to her divorce claim.