News
>
Celebrity Gossip
June 14, 2007 03:19:40 GMT

While is busy asking her fans, if there still any, to help her naming her forthcoming album, her mother spends time to tell all about the difficulties her famous daughter has faced this past year in an interview with Us Weekly after previously scheduled to dish all on "The View", but she cancelled her appearance at the last minute.

In most recent issue of the publication, momma Lynn Spears revealed her feeling, saying "It's sad that the whole world had to watch her make mistakes that all of us have made at one time or another." That includes her hard partying, shaving her head bald, and cutting out everyone who she considers makes use of her.

News
>
Celebrity Gossip
June 14, 2007 02:45:03 GMT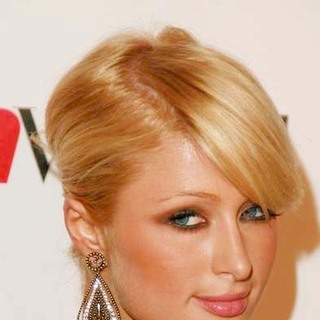 It is hard to believe that her cost has gone up, but that's the fact. becomes even more famous than ever since she was sentenced behind bars for violating her probation. Not only she dominates media headlines with her every move, but also there's a high-demand of her in the market. All wants Paris, and PETA is not an exception.

The People for the Ethical Treatment of Animals (PETA) wants the heiress to support their movement, asking her to make use her time behind bars to empathize with cooped up chickens.

News
>
Celebrity Gossip
June 14, 2007 01:56:27 GMT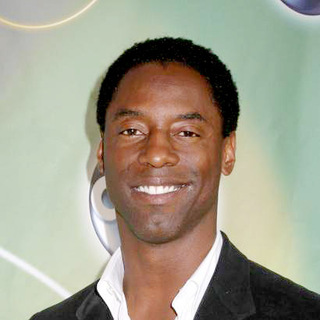 For the first time ever breaks his silence after "Grey's Anatomy" firing, spills the bean to Entertainment Weekly's Website in a revealing interview.

Being asked on how he feels concerning his firing from the hit TV series, the actor said, "I don't know if it's a question of ''fair.'' I'm saddened by the outcome. I did everything that the producers and the network asked me to do. I came back under great duress and stress, and thought I was doing the job I was hired to do. I thought that was going to speak for my future at Grey's, but apparently that wasn't the same vision that the network and studio had for me."

News
>
Music News
June 13, 2007 09:53:17 GMT
After announcing that he won't do any summer gig, decided to do at least one responsibility. The rapper will go on with Red Stripe Reggae Sumfest on July 20.

A representative from LL Cool J has confirmed with Allhiphop.com that he will appear on the show to promote his latest effort "". The confirmation was soon followed with other dates during this summer which they said will also go on.

News
>
Movie News
June 13, 2007 09:39:13 GMT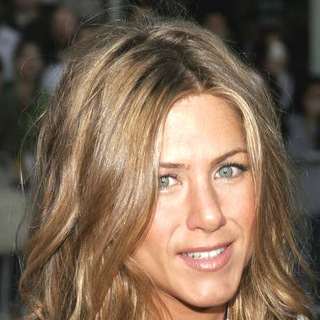 Branching into such an unusual area for her in genre filmmaking, is about to produce a period musical feature for DreamWorks Pictures entitled "Goree Girls" which she is also eyeing as a potential starring vehicle.

Project is based on a true life account of a group of eight women who served jail time in Texas' Goree Prison during the 1940s. The troupe became one of the first all-female country and western acts in the States who successfully made their way to capture the hearts of million people in their musical journey.

News
>
Celebrity Gossip
June 13, 2007 09:31:49 GMT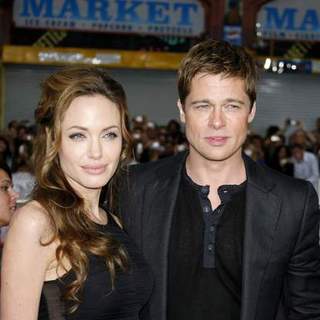 On the heels of a report stating that and are planning to adopt an orphan boy from the Czech Republic, comes a new report claiming that the couple is planning to quit Hollywood in order to focus on their children.

Jolie has, in an interview with Parade magazine, hinted plan to quit acting career for a life of traveling, parenthood and normal living. "Brad and I have a lot of kids, and we want to have more. And they demand a lot of time. It takes a lot just to get all of them fed and clothed and out the door to different schools on time", the actress said. "It's fun and we love it. But you can't balance everything. I think both of us only plan to work for a few more years. We'll try to just stop sooner or later, so we can be at home and travel, and just live."

News
>
Movie News
June 13, 2007 09:12:41 GMT
Getting another fact-based material to work on after "", scribe Andrea Berloff is reportedly finalizing negotiations to adapt Warren St. John's New York Times article about the Fugees, a group of soccer-playing refugee kids for Universal Pictures.

Pic is said to focus on the team's coach Luma Mufleh, a Jordan-born woman who successfully led the kids, many extremely poor, to reach success and camaraderie under her tutelage. Rights to the article as well as those to Mufleh's life were secured by Universal last January, just few days after the article was published.

News
>
Movie News
June 13, 2007 08:45:27 GMT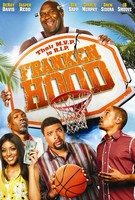 Drawing in a seemingly promising project under its banner, Lionsgate Films has come onboard to distribute comedy flick "Frankenhood", the first film production of Anvil Studios in association with Content Foundry Partners.

Already completed principal photography over the weekend, the movie centers on two morgue workers eager to win a local street-ball tourney. Their chances are zero to none until they enlist a large corpse who has been brought back to life by a surly mad scientist.

News
>
Celebrity Gossip
June 13, 2007 08:32:47 GMT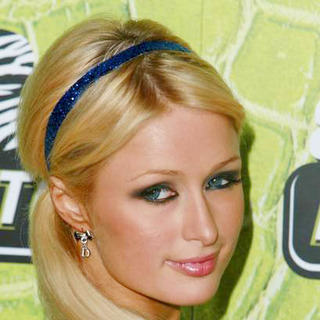 The heiress will never stop partying. Despite the fact that she's still serving her jail sentence in a medical unit at the Twin Towers jail in downtown Los Angeles for violating her probation, father Rick Hilton has planned a huge party to celebrate release from prison.

Talk is heating up that the hotel mogul has asked numbers of Las Vegas clubs to stump up cash, flights and free hotel rooms for the honor of hosting the so-called "get out of jail" bash. "He was originally asking for a $US50,000 ($A59,385.95) cash fee to be paid, as well as accommodations and flights," the New York Post quoted a source as saying.

News
>
Music News
June 13, 2007 08:09:36 GMT

Being in the top ten finalists of Shortlist Music Prize, has stood out among the crowd. The singer - real name Charlyn Marshall - was chosen to be the first woman to win the prestigious award.

Cat beat her seniors like and for a reason. who is within the jury panel said, "Cat Power's album quickly got under my skin. She has one of the most beguiling voices around. `' is an immediate classic that will never age."

News
>
Celebrity Gossip
June 13, 2007 08:05:21 GMT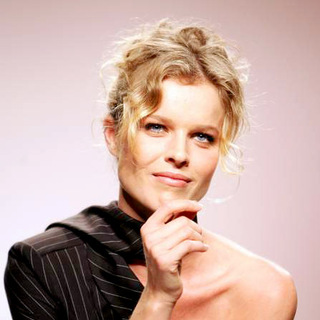 is now a mommy. The Czech-born model is the proud mother of a baby boy she delivered in Paris on Friday June 1st.

The newlyborn, named George Marsiaj Herzig, is the first child of Eva and her Italian boyfriend Gregorio Marsiaj. "The whole family are well, Eva is delighted, and they will all be leaving on a holiday together shortly," a spokeswoman from Storm Models confirms.

News
>
Movie News
June 13, 2007 08:05:02 GMT
Elevating the high-profile status of "" a notch higher, Oscar winner has given his commitment to join in the cast of the superhero flick, The Hollywood Reporter has revealed.

Already lined up , , and , the highly-anticipated project finds Bruce Banner/Hulk on the run as he is trying to avoid capture long enough to cure the condition that turns him into a monster. Hurt is said to portray Gen. Thaddeus "Thunderbolt" Ross, the man who has dedicated his life to capturing the Hulk and the father of Banner's love interest, Betty Ross, played by Tyler.

News
>
Music News
June 13, 2007 07:39:17 GMT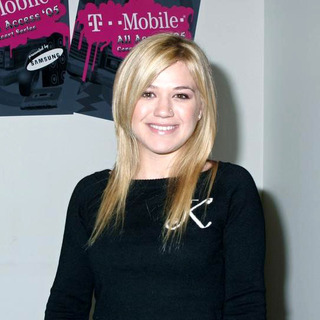 With problems regarding her "transition" keep coming in, is again hampered with the situation when her manager Jeff Kwatinetz of The Firm abandons her career. Is it really Clarkson that 'rebellious'?

Speaking in diplomatic manner, a rep from The Firm said, "Kelly Clarkson is an enormously talented artist and we are pleased to have served as her managers in her well-deserved rise to stardom. We have only the best wishes and hopes for her in the future."

News
>
Movie News
June 13, 2007 07:35:22 GMT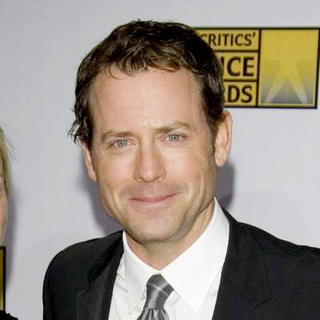 The flow of Hollywood names coming for "" still runs smoothly for sure. Following the inclusion of last month, and have both landed deals to take part in the comedy, set to come out from Universal Pictures' pit.

Toplined by "SNL" veterans and , the flick focuses on a single woman (Fey) whose desire to have a child and keep her career leads her to hire a surrogate (Poehler). Kinnear is billed to portray a proprietor of a local fresh juice shop who becomes close with Fey's character while Tierney will become Fey's confident, conventional sister who supports her choice.

News
>
Celebrity Gossip
June 13, 2007 07:21:31 GMT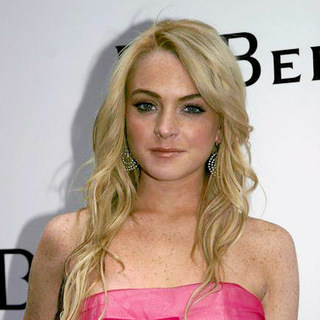 's legal saga goes on and on. It seems the actress-singer will never stop creating media headlines with her antics. While the star is recovering in rehab, she's hit with a lawsuit over a 2005 car crash.

The suit stemmed from an October 4, 2005 car accident during which Lindsay left the Ivy restaurant on Robertson Blvd. in Beverly Hills, driving her jet black Mercedes when suddenly struck a vehicle that was making an illegal U-turn in front of her. Her car then crashed into the parked van owned by Grandeur Incorporated.