News
>
Movie News
October 24, 2008 09:43:39 GMT
"" has been given the honor to be the opening movie of AFI FEST 2008. Announced on Thursday, October 23, the movie adaptation from John Patrick Shanley's Pulitzer Prize and Tony Award winning play is taking the place left by "" earlier due to a significant change done to "Soloist" release date.

About the choosing of "Doubt", AFI FEST artistic director Rose Kuo said, "We are grateful to Miramax Films and producers Scott Rudin and Mark Roybal for providing AFI the honor of premiering this highly anticipated, unfinished version of Doubt. There is no doubt that bringing together , and in concert with the extraordinary talents of writer/director John Patrick Shanley promises an evening that will celebrate the finest in American film."

News
>
Celebrity Gossip
October 24, 2008 09:43:18 GMT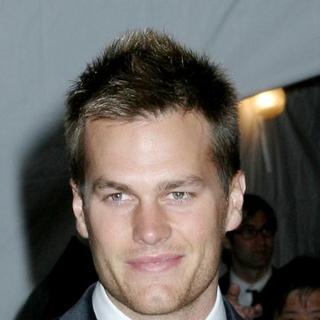 adds fuel to the mounting wedding talks as he reportedly has already bought an engagement ring for his supermodel girlfriend . With the ring in hand, he furthermore is claimed to have been ready to propose to her.

In Touch Weekly reports on its newest issue, already on newsstands, Brady bought the alleged engagement ring prior to the surgery he underwent in L.A. on October 6 on his left knee to battle a rare infection stemming from the repair of two torn ligaments. According to the publication, the NFL quarterback "snuck into" Cartier in Beverly Hills and checked out a five-carat yellow diamond engagement ring. The gem is claimed to be flanked by two triangular diamonds with a $145,000 price tag.

News
>
Music News
October 24, 2008 09:28:55 GMT

A music video aimed to promote 's single "Until the Day Is Done" has been unveiled. Reportedly shot during their concert in Dublin, the music video is filmed in stark, high-contrast black-and-white scene presenting the band's on-stage performance in front of thousand concertgoers.

"Until the Day Is Done" is penned by Peter Buck, Mike Mills, and Michael Stipe. The brand new song is taken from the band's Jacknife Lee-produced effort "" which has been released in the U.S. market since April 1 via Warner Bros. Records.

News
>
TV News
October 24, 2008 09:18:43 GMT
The CSIs are lured to a club scene when a young woman is found dead with several different blood types in her system. In the new episode of "", Catherine will team up with Riley, going to a messy club where she also discovers her daughter Lindsey with a fake ID.

The murdered woman turns out to be the daughter of a big time drug lord wanted by FBI, CIA and DEA. They discover with security camera footage she was thrown out of a club by two bouncers earlier that night.

News
>
TV News
October 24, 2008 09:07:06 GMT

"" previous episode showed how Sam Tyler found some hints about his past life. In "Have You Seen Your Mother, Baby, Standing in the Shadows?" episode, Sam's mother's identity will be revealed during an investigation of a young woman's assault.

Sam shockingly finds out that the young woman who is being attacked by Nick Profaci's local gangster, is his mother. His mother case, in fact, links to the murders of two other women that also involve Profaci along with his mob boss, Elliot Casso. But even more alarming is when Sam discovers the involvement of his own squad members including Lt. Gene Hunt on the case in a purpose of covering it up.

News
>
Movie News
October 24, 2008 08:40:00 GMT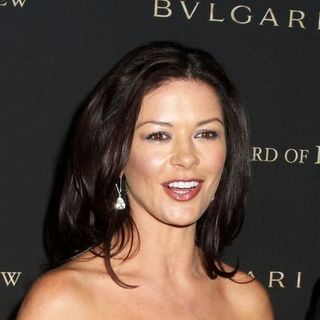 is going back to do a musical movie. According to The Hollywood Reporter (THR), the Academy Award recipient for her performance in drama musical "Chicago" has been touted to star as iconic Egyptian queen, Cleopatra, in the proposed rock-n-roll musical, "Untitled 3-D Cleopatra Musical Project".

Reportedly, Zeta-Jones becomes involved in the live-action 3-D project after director Stephen Soderbergh, who has been signed to helm the project, announced that he wants the 39-year-old for the prominent role. If she indeed stars as Cleopatra, she is most likely to share screen with since Jackman is in talks to star as Cleopatra's lover, Mark Antony.

News
>
Celebrity Gossip
October 24, 2008 08:19:09 GMT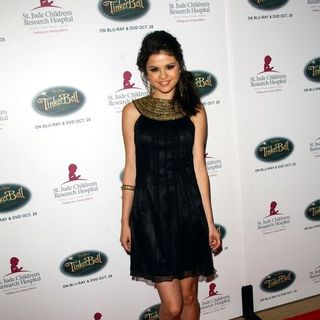 Catching up the Halloween fever, shares to Twist magazine her plans for the holiday festivity. In an interview, conducted during her appearance at the launch of UNICEF's 2008 Trick-or-Treat campaign held at Dylan's Candy Bar in N.Y.C. on Thursday, October 23, she said she will celebrate the yearly tradition with her best pal , just like they always do every year.

On her Halloween costume, Selena revealed, "I'm going to be June Carter Cash," referring to the singer-actress wife of singing legend . "It's something that's close to my heart because I'm from Texas and [her husband, country legend] Johnny Cash is a really big deal to my grandparents. It's a little tribute to them," she explained.

News
>
Music News
October 24, 2008 08:08:58 GMT

has debuted a music video for his brand new song "Numba 1 (Tide Is High)". Directed by Gil Green, who also helped making music videos for 's "Lollipop" and 's "We Takin' Over", the video features a cameo appearance from , who also lends her vocals to the song. It begins with Offishall walking into an R&B dancing party and he performs the song with Hilson for the guests.

"Numba 1" is a Supa Dups-produced single which is a cover version of The Paragons' 1967 reggae song "The Tide Is High". The song that appears on Offishall's September-9 release "" is the latest version of the "Tide Is High", which only features .

News
>
TV News
October 24, 2008 07:56:39 GMT

The Halloween fever is taking over the next episode of "". Sam and Dean will race to find a witch named Tracy who is sacrificing human lives in order to summon a dangerous demon while Castiel returns with Uriel, a specialist angel who wants to smite the town.

Sam disobeys orders from Uriel to not interfere with certain demons who attack both the brothers and the town, so Uriel threatens their lives. The episode will be titled "It's The Great Pumpkin, Sam Winchester" and aired on The CW October 30 at 9/8c.

News
>
Movie News
October 24, 2008 07:56:31 GMT

Getting a title, "Alvin and the Chipmunks: The Squeakuel", the sequel to "", has also been given a new release date schedule. The latest report from Variety claimed that the 20th Century Fox have pushed the sequel forward, putting it on a 2009 slate.

Revealing further on the new schedule, the news site reported that the animation movie about the harmony singing chipmunks will be opened in the theaters starting on Christmas Day, December 25, 2009, instead of its initial date on March 19, 2010. With the new date, the sequel will have to be up against another animation movie from Walt Disney Pictures, "".

News
>
Celebrity Gossip
October 24, 2008 07:42:49 GMT
Internet report that claimed and her musician husband are planning to adopt a baby from Korea has been confirmed by the movie beauty herself. Attending the Peter Alexander Boutique launch party Tuesday night, October 21 in Los Angeles, she told Access Hollywood in a brief interview that she does have adoption in her mind and so does with Josh.

"[Adoption is] sort of something we're looking into doing in the future," she admitted. "It's definitely something I'm very passionate about, have always felt passionately about." Nevertheless, Heigl stated she and Josh are in no rush to do it, revealing "I don't know exactly what the process is and how to go about it ... we haven't quite gotten there yet," jokingly adding, "We're still sort of newlyweds!"

News
>
Celebrity Gossip
October 24, 2008 06:57:50 GMT
is more than ready to get dressed for the forthcoming Halloween, telling New York Magazine's Vulture blog he's going to dress up as the pope. "I'm going to be the Pope," the hip-hop mogul said Wednesday, October 22 at a New York party which was held to celebrate his cover shoot for L'Uomo Vogue's October 2008 issue.

"I already bought the costume. The robe and the hat," Diddy revealed. "I got it from a secondhand costume store in Los Angeles." Aside from his costume plan, there have yet words if he would throw a star-studded Halloween party.

News
>
TV News
October 24, 2008 06:54:57 GMT

The six remaining models of "" will have a wonderful as well as astonishing journey to Europe. Once again, Analeigh Tipton, Elina Ivanova, Marjorie Conrad, Brittany "McKey" Sullivan, Samantha Potter, and Sheena Sakai will compete on the next episode entitled "Planes, Trains and Slow Automobiles".

The episode will show how the ladies pack their bags and head overseas to their European destination. Soon after they arrive in the foreign land, they must browse the city around to find the exact location of their temporary place to live during the rest of the competition.

News
>
Music News
October 24, 2008 06:51:37 GMT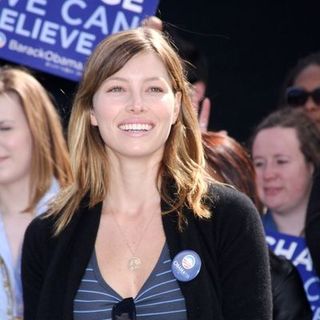 "" star, , is spotted visiting NightBird recording studios at the Sunset Marquis Hotel in California to attend one of her recording sessions for ""'s soundtrack. "She was recording vocals for the 'Easy Virtue' soundtrack," a source tells .

Speaking further about Biel's singing project, she reportedly teams up with music producer Marius De Vries to get the single done. Unfortunately, the song's title for the film, where she plays Larita, a devilish American divorcee who marries a naive Englishman, is still under wrap.

News
>
TV News
October 24, 2008 06:50:28 GMT

falls back to "" as the mean but "hunky" doctor Owen Hunt. He will be featured on the episode called "Life During Wartime", taking advances in his romantic relationship to Cristina.

Owen returns as the head of trauma, challenging both the attending doctor's methods and the residents' surgical abilities. He is graded as monster for not getting along with the doctors but one doctor catches his attention.