News
>
Movie News
June 13, 2007 04:22:57 GMT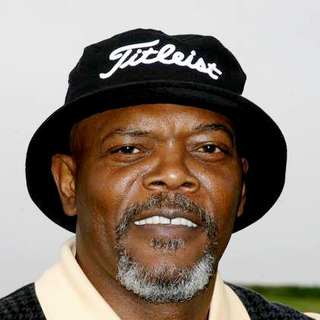 Going for the same step already taken by his fellow actors, and , in "Fourth Installment of the Indiana Jones Adventures" and "" respectively, is on the move to bring back his "The Long Kiss Goodnight" character Mitch Henessey to the big screen.

The Oscar-nominated actor has openly revealed to MTV that he and director Renny Harlin are working on a sequel to the 1996 action thriller, saying they are currently talking to writers in their effort to develop the project.

News
>
Celebrity Gossip
June 13, 2007 04:18:15 GMT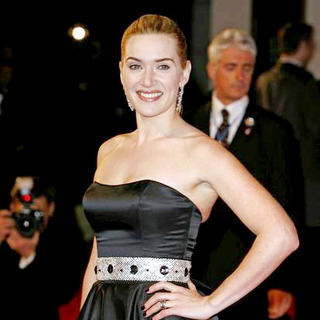 is the new celebrity spokesperson for cosmetics giant Lancome, it has been confirmed. The movie beauty has signed on to be the new face for Lancome's Tresor fragrance.

On her choosing, Lancome's International General Manager, Odile Roujol, said "More than an outstanding actress, Kate Winslet has the amazing ability to be celebrated as both an exceptional and an everyday woman", adding that "A passionate person, who lives and feels life to the fullest, she is sure to act as the epitome of Tresor, our mythical fragrance."

News
>
Celebrity Gossip
June 13, 2007 03:45:09 GMT

Not withstanding with her feud with music mogul Clive Davis over her upcoming CD, "," due to be released by June 26th on RCA Records, and her parting ways with her manager, prefers to talk about the most interesting topic ever, which is love, in an interview with Elle magazine for its July 2007 issue.

Graces the cover of the magazine, in an interview inside, the "American Idol" winner opens up that she's never been in love, claiming "I love my friends and family. But I have never said the words `I love you' to anyone in a romantic relationship. Ever."

News
>
Movie News
June 13, 2007 03:33:27 GMT
Shifting attention to fact-based property, Walden Media is on the track to set up a biographical feature based on the true life account of Frank and Isaac Gildea, the only father-son duo to ever play together on a college basketball team.

The older Gildea gave up his college education in 1981 to support his family, but rejoined his alma mater College of the Redwoods two decades later. At that time, his son had already attended the institution and played for the basketball squad. The man ultimately finished his eligibility, joining the younger Gildea on the team that led the college to win its first conference championship in twenty-seven years.

News
>
Celebrity Gossip
June 13, 2007 03:19:00 GMT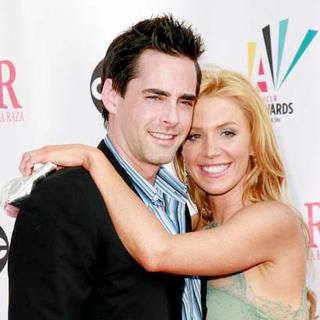 It's good news to learn that is pregnant with her first child with actor boyfriend Adam Kaufman. The pair, who has been dating for three years, is expecting their first child, due sometimes in December.

"It's so crazy. I'm like: Oh my god! I can't believe it," the Aussie actress said expressing her joy over her carrying a bun in the oven. So when will they tie the knot? On that matter Poppy said she and Adam talk about marriage "sort of peripherally" but that "it's not a huge priority right now."

News
>
Celebrity Gossip
June 13, 2007 02:47:15 GMT

Canada Post, after put out celebrity stamps of Hollywood actors, is now launching its latest star-studded series, this time featuring Canadian music icons ranging from , , Gordon Lightfoot to Anne Murray.

"We get thousands of suggestions from Canadians every year and recording artists have always been one of the more requested themes. Canadians want to see Canada Post recognize homegrown talent," Canada Post's marketing and public-relations manager, Cindy Daoust, said.

News
>
Music News
June 13, 2007 02:44:54 GMT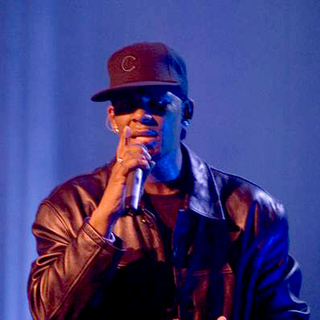 is giving once in a lifetime opportunity to do a duet with him in "I'm a Flirt Remix". Fans who are interested to get their voice featured along with the R&B star may enter the contest in courtesy of Jamglue Inc.

The basic concept of the contest is for you to get familiar with the song by listening it on either R. Kelly's MySpace or official website. Once you get the groove and start to picture how you may chip in the half part of the song, record your voice using Jamglue Recorder. When you're happy with the remix, then you can submit and earn votes from viewers.

News
>
Celebrity Gossip
June 13, 2007 02:10:44 GMT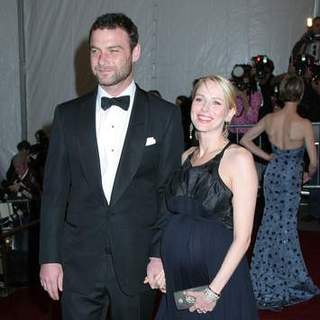 Rumors are mounting in Hollywood that and her actor boyfriend have secretly wed. The rumors are in all probabilities inspired by the fact that the actress is pregnant with their first child, while Liev jokingly said while walked the red carpet at the Tony Awards in New York on Sunday June 10th that they had married.

"We are married. You got it first. Break the story!" Liev said in a statement during the award event. Following the secret wedding rumors, a representative for the movie star soon comes to the surface with denial, claiming the couple have not yet tie the knot.

News
>
Music News
June 12, 2007 10:00:39 GMT
To mark her comeback in music industry, won't take half of what she can get. She is going to promote new album "" with a one-day reality show titled "I Am Mandy Moore".

In the show, a camera will follow Mandy promoting her CD in New York on June 22, three days post the official release. She will also let the show, which is taken by cable network Oxygen, to witness her first televised concert as a headliner.

News
>
Music News
June 12, 2007 09:38:20 GMT
will release its third single from "" on July 23. The single selected is "No Cars Go", a new recording featuring full orchestral arrangement of an earlier version on the band's self-titled 2003 album.

Also, post Win Butlers' nose infection that forced them to cancel the rest of European Tour, the band is back with big compensation. The band will promote "Neon Bible" in their biggest ever U.K. tour.

News
>
Movie News
June 12, 2007 09:34:26 GMT
Moving the project in steady progress, filmmakers of "" have added three more stars to take part in the apocalyptic drama, placing the names of , , and in the cast lineup.

Joining and , Bernal will portray King of Ward 3 while Glover and Braga are set to be the narrator and girl with the dark glasses, respectively. Story is adapted from the Jose Saramago novel about an epidemic of blindness that sweeps through a contemporary city and pushes its citizens to the brink of breakdown.

News
>
Movie News
June 12, 2007 09:31:29 GMT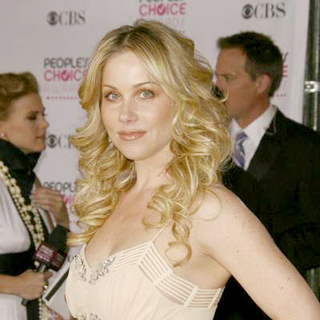 Finally making her way to be the lead again since her stint in "", has landed a starring slot in Fox Atomic's new comedy "" that the studio is developing in association with 21 Laps Entertainment.

Apart from the actress, the flick has also added a handful of other actors in the cast lineup. Names submitted include , , , , , and musician-actor .

News
>
Music News
June 12, 2007 09:24:38 GMT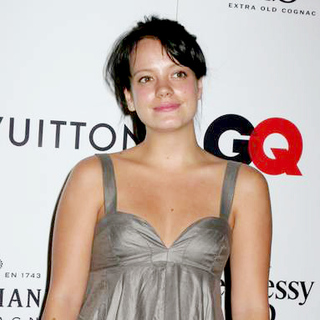 British singer has apparently took some time observing the music of aka Fergie. After some thought Allen said that Fergie's lyric is inappropriate.

The singer who uses animation in video for "Alfie" said, "It's not good for seven-year-olds to be going 'My humps, my humps, my lovely lady lumps'. It's not about music, it's about sex."

News
>
Movie News
June 12, 2007 09:21:37 GMT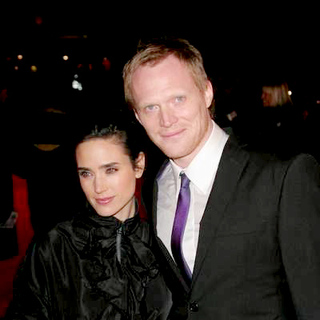 Set to bring their real-life chemistry to the big screen, Hollywood husband-wife and are teaming up to highlight an indie psychological thriller entitled "", which will be the first film feature coming from Los Angeles-based ClearVision Media Production Group.

Story concerns a couple who settles down in a seemingly idyllic English town to raise a family. However, the perfect life does not last long when the husband, a claymation artist, shockingly finds out that his characters are acting out a nightmare that comes to life.

News
>
Celebrity Gossip
June 12, 2007 09:02:26 GMT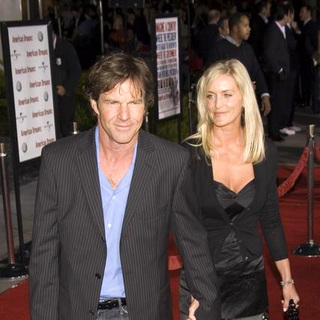 The mystery is solved. and his second wife, Kimberly Buffington, have found out the sexes of their forthcoming twins.

The happy couple revealed at an Austin charity event he was hosting on Saturday June 9th, they are expecting boy and girl all at once.