News
>
Celebrity Gossip
July 22, 2008 03:16:10 GMT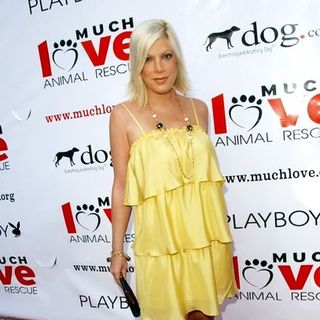 First and then second. Following her first book, the best-selling memoir "sTori Telling," has made public her plans to release a second book which she currently is writing. The upcoming book, tentatively titled "Mommywood," will focus on her life as a Hollywood mom and is expected to hit shelves April next year.

"Writing my first book, sTori Telling, was an amazing, cathartic journey for me," Tori said in a statement. "Now, being a mom of two beautiful babies, I'm excited to share more stories as I embark on this new chapter of my life."

News
>
Music News
July 22, 2008 03:13:36 GMT

Rapper/producer has just premiered a new music video for his latest single "Set It Off" on July 22 via Yahoo! Music. The new video was directed by Matt Alonzo and features the appearance of hip-hop duo the .

The video sees Kardinal and the hip-hop act rapping at a club accompanied by their friends and lots of female models. The clip doesn't have lots of feature or background changes as most of the scenes were shot at the club.

News
>
Movie News
July 22, 2008 02:49:07 GMT

It seems that the moderate success gained by Rocky, Rambo and Indiana Jones through "", "Rambo V" and "" respectively has inspired another '80s classic to be brought back to the big screen. Words are movie bosses are keen to do a follow up to the Academy Award recipient for the best music category.

Giving a boost to the rumor, The Sun noted that twenty two years after the drama movie about jet fighter pilot was being released, "" has gotten its script outline. Now, what the movie bosses need to do is to bring back its star to reprise the role of Lt. Pete 'Maverick' Mitchell and allegedly, that is exactly what they are doing for the moment.

News
>
Music News
July 22, 2008 02:36:40 GMT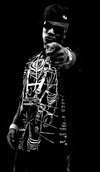 Promoting his upcoming album "", has just premiered his new music video via BET on July 21. The new clip, which was filmed to accompany Jeezy's new single "Put On", was co-directed by the rapper himself and Gil Green.

Just like on the song for the clip Jeezy also tapped to collaborate with him. The scenes from the video starts with a look at the lives of black people in unhealthy neighborhood where crime is a common thing that happened on the streets. Another special feature on the video is when Jeezy was seen rapping the song tunes in front of an American flag.

News
>
Celebrity Gossip
July 22, 2008 02:33:01 GMT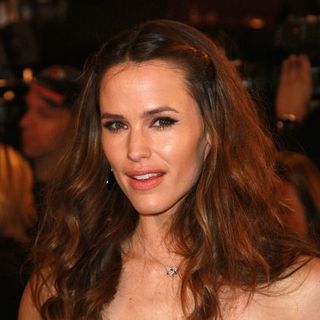 is keeping silent about the mounting rumors of her second pregnancy. She allegedly hides her baby bump, using her big bag, loose top, and even daughter Violet to keep it covered. But on Friday, July 18 the nature unintentionally exposed her growing belly when the wind blew her top.

Garner was enjoying her day, having a breakfast with actress friend at Cheebo in Los Angeles on Friday morning when X17 Online snapped some pictures of her. One of the pics apparently shows her walking in a rush and there it goes the wind blowing her pink top, exposing the baby bump she's been hiding.

News
>
Celebrity Gossip
July 22, 2008 02:12:26 GMT
The rumor mill is buzzing again concerning 's alleged affair with . Greater than their much talked romance, rumor has it that they have a sex tape and an unidentified guy who obtained the tape is shopping it around to the highest bidder.

X17 Online, the first to report that matter, claimed in its site that a friend of Rodriguez and Madonna through Kabbalah offered them to use her apartment for meeting up at an undisclosed afternoon. Upon hearing that, the guy then quickly installed a hidden camera in the living room, intentionally pointed its lens on the sofa.

News
>
Celebrity Gossip
July 21, 2008 09:51:55 GMT

New couple alert; and . The two recording artists reportedly have been secretly dating. The Mirror which broke the report quoted a source as saying, "Joss and Nelly have been out on a few dates together."

Their secret romance is still in the early stage, but "we haven't seen Joss this happy in quite a long time," the source claimed. "It's great she has met someone as successful as she is and who understands the pressures being a performer can put on your life. And it helps that he is hot too - he is just her type."

News
>
Movie News
July 21, 2008 09:31:50 GMT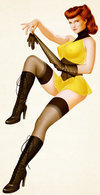 For those who have viewed the of the upcoming "" have surely seen the video displaying the comic book superheroes coming to live through the portrayal done by the cast ensemble. Still, due to the numerous amount of superheroes in the movie, some have only made a brief appearance in the teaser, including 's Sally Jupiter. Yet, now, fans can get a closer look into the character through other method, a pin-up picture.

Sent by illustrator James Jean to AICN, the portrait of the actress as the first Silk Spectre who is also the mother of Laurie Juspeczyk who continues the legacy of the superheroine is done in Alberto Vargas style. It is further explained that this pin-up picture supposedly should be making an appearance in the film because it plays an important role of introducing the particular character. Nevertheless, Jean noted that he is still uncertain whether the portrait will actually pass the cutting board.

News
>
Celebrity Gossip
July 21, 2008 09:23:39 GMT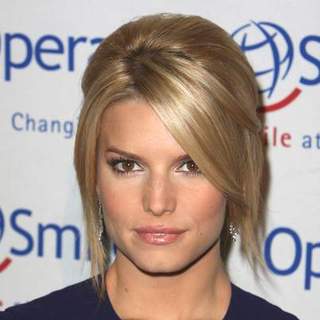 Another day, another celebrity's sex tape. In other dose of bad news from Hollywood entertainment industry, talks have been heating up that a sex tape featuring and her former husband will soon leak into the net and the actress is said to be reeling by that.

The sex video reportedly is a real deal and features Simpson and Lachey engaged in a number of sex acts. As of press time, the footage is claimed to have been obtained by the people who were responsible for leaking and 's famous sex video.

News
>
Music News
July 21, 2008 09:22:18 GMT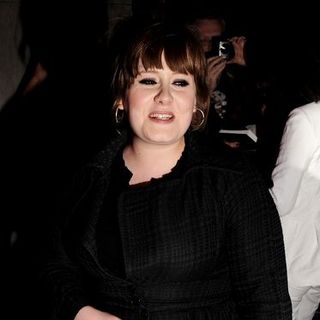 British soul singer revealed more details about her upcoming new LP process stating that she will write the new songs for her upcoming record in New York. Confirming the news the singer said to the press, "I want to write my second album in New York. I'd live there for a bit, but I'd always come back to London."

The singer stated the reason that she wanted to go abroad to write her new tracks because she was too comfortable in her hometown (London, England) and it makes her difficult to write new materials. "I'm trying to write songs at the moment but I'm really happy so I'm struggling," she said.

News
>
Music News
July 21, 2008 08:33:12 GMT

New rumor sparks for hard rock fans regarding the new music project of rock legend stating that the band will drop their first single on August 24 and that their new LP will be named "Dirty Rhythm" instead of the previously rumored "Black Ice". The news comes from who said that they received an info from someone who claimed to be working at Sony Music.

The website also stated that the first track from the rockers' upcoming record will be titled "Run Away From Black Ice". Not only that, it is also said that beside the first single, the rock legend's upcoming LP will also include songs such as "Heat It Up", "The Legacy" and "Rock 'N Roll Defenders".

News
>
Celebrity Gossip
July 21, 2008 08:19:41 GMT
No single word has been issued by , but rumors have been abuzz that she's engaged to marry boyfriend, model Luke Worrell. Speculation on that matter, in all probabilities, is inspired by the fact that she's been spotted sporting a ring on her engagement finger.

Kelly, a TV personality, singer and actress, was strolling through the streets of London recently when she was photographed wearing the ring on her left hand. No words just yet on wedding plans.

News
>
Movie News
July 21, 2008 08:00:28 GMT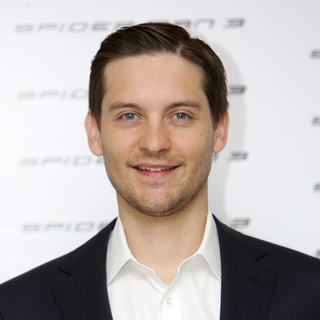 , the acclaimed Hollywood actor well-known for his portrayal of the web-slinging superhero in "" franchise is about to depict a real life hero in a latest feature film project. In the latest casting report concerning the 33-year-old, it is reported that he is attached to be playing an American civil right fighter in "".

The notable role he is going to depict this time will be Jack Greenberg, a new law school graduate joining the NAACP Legal Defense and Educational Fund to win a Supreme Court case which rules out segregation in American schools. Apart from starring in the movie, the star of "" will also be serving as the film's executive producer accompanied by Gary Ross who is also attached as director.

News
>
Celebrity Gossip
July 21, 2008 07:34:36 GMT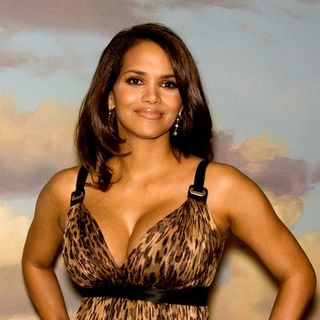 Unlike any other celebrity parents who shop around the pictures of their newborn baby to the highest bidder, chooses to keep her baby daughter Nahla away from the spotlight. But despite her best attempt to hide her daughter from public, she has unintentionally offered the first glimpse of Nahla as she was photographed carrying her around Los Angeles on Thursday, July 17.

The Oscar-winning actress was seen holding Nahla around at an undisclosed place with the help of her mother Judith Ann Hawkins. A Mac computer and water bottle were seen on the garden table nearby. It was an unfortunate though that Nahla's face isn't clearly seen in the pics, which can be seen at .

News
>
Music News
July 21, 2008 07:33:31 GMT
New Jersey iconic rockers seem really impressed with their last two concerts at Madison Square Garden on July 14 & 15 and showing it they reportedly recorded their performance that nights and will release it as a live DVD. According to the band's guru Obie O' Brien the upcoming new package will feature all the songs performed by the band at those two gigs and drop later this year.

Confirming about the new DVD details, the band's representative Obie told the press, "The DVD will basically be the last two nights at MSG.....and its gonna be really amazing." The upcoming live record won't be the first one dropped by the rockers as previously they have already dropped a live record titled "One Wild Night Live 1985-2001" on May 22, 2001.