News
>
Celebrity Gossip
September 26, 2008 06:27:17 GMT
Apparently the rumors that claim and can't help staying away from each other are true as the rumored lovers were seen spending time together again at Universal Studios and Universal Citywalk in Universal City on Wednesday, September 24. They were joined by the Cyrus' clan, including , Leticia Cyrus, and Noah Lindsey Cyrus.

Miley wore a black t-shirt and a very short jeans. She also sported a headband and totted Louis Vuitton hand bag. She beautified her look, wearing various bracelets around her right arm. Justin, on the other hand, wore his favorite white v-neck t-shirt and paired it up with jeans. He was seen wearing a cross necklace and bracelets on each of his arms.

News
>
Movie News
September 26, 2008 06:20:06 GMT
"" has just got its second trailer outed. Presented by United Artists, the fresh video is focused more on the complex plot to kill the Nazi leader itself and the sense of danger lurking around the rebels during the time. The new trailer also reveals a series of unseen footages, gun combats as well as explosions.

Focusing the movie on the July 20 plot of German army officers to assassinate Adolf Hitler, "Valkyrie" centers its story on Colonel Claus von Stauffenberg in one of the most heroic but least known episodes of World War II. Severely wounded in combat, von Stauffenberg returns from Africa, joins the German Resistance and plans an elaborate scheme called Operation Valkyrie to bring down Nazi and put an end to the war by killing the evil leader.

News
>
Music News
September 26, 2008 06:11:43 GMT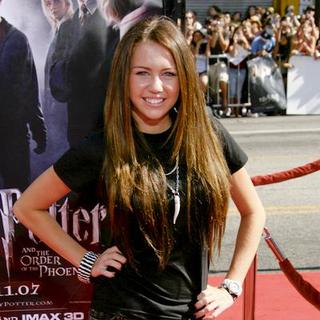 Disney's star will make a cameo appearance along side Justin Gaston on the music video of , where her half-brother, Trace Cyrus, plays as a guitarist and vocalists. Furthermore, the music video is aimed at supporting the band's latest single titled "Seventeen Forever" from their self-titled debut album, which has been released since September 2007.

Not only Miley and Justin, who will co-star in the music video, Miley's father, , and mother, Leticia Finley, will also join their daughter in one of the music video scenes. "I didn't know if I'd ever get to have [my dad] in [a music video] of mine," Trace says.

News
>
Movie News
September 26, 2008 05:04:16 GMT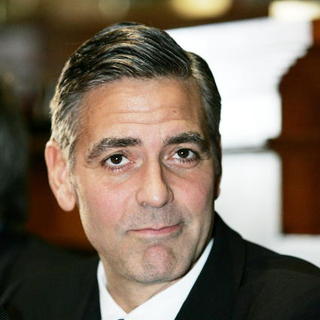 may be changing his shoes to cowboy boots for his next movie role. The Academy Award-winning actor has been rumored to be paying an extra interest in starring as the famous masked Old West Texas Ranger in new "" movie project. The speculation was sparked by AICN soon after Disney announced that will .

On the rumor, AICN's trusted source, Electric Dreams, reported that Clooney has been considered for quite sometime by the studio. "Word as of now is that George Clooney has shown a lot of interest in the role of the Lone Ranger, and the studio's been talking to him about it," Dreams wrote. "Previously it was rumored that was up for the role, but that rumor died a long time ago. Clooney's name has come up quite a number of times since."

News
>
Celebrity Gossip
September 26, 2008 05:03:08 GMT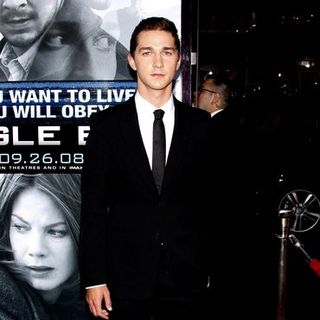 will not be charged with drunken driving for his involvement in a that happened on July 27, 2008. The L.A. County District Attorney's Office announced Thursday, September 25 the decision to drop the actor's driving-under-the-influence charge on the grounds of insufficient evidence.

Prosecutors, on the other way around, decided to press charges against driver of the other vehicle who was found to have run a red light, DA spokeswoman Jane Robison has confirmed. However, Shia is still obliged to attend a court hearing, scheduled for Friday, September 26, during which it will be decided whether he will have his driver's license suspended as a result of refusing a blood-alcohol test the night of the accident.

News
>
Music News
September 26, 2008 05:00:19 GMT

have dropped a music video to promote their first single, "I Don't Care" from the band's fifth studio album, "", which is expected to come out on November 4. The video features cameo appearances from Spencer Pratt of "", Mark Hoppus of , and 's Gabe Saporta.

"It's a little bit of a satire on the rock-and-roll archetypes of being a jerk like trashing dressing rooms and being a general big, big jerk," Patrick Stump speaks of the video concept. "Because, if we're well-known for anything, it's that we're not really like that. We're not big jerks, we're just playing on that. These are all things that we would never do."

News
>
TV News
September 26, 2008 04:52:25 GMT

"Toxic", the October 2 episode of "" has been given a trailer, mainly chronicling on Oliver's past. While having only 24 hours left to live, Oliver slips into a delirious moment when he first landed on a deserted land and learned the use of bow and arrow. He also recalled his first meeting with Tess Mercer. Eventually, Oliver's life is saved by Chloe.

Speaking on the particular episode, Erica Durance who portrays Lois Lane, said that her character will somehow be affected by Oliver's near-to-death encounter. Durance elaborated, "What it did, I thought, was it created another moment for Clark and Lois to have some real intimacy because he sees her in this vulnerable position and they have a talk about dealing with relationships. Lois still isn't in love with Oliver, but what it did was it created another moment to build on that relationship with Clark."

News
>
TV News
September 26, 2008 04:39:32 GMT

A preview to "" has been let out and it highlights on the contestants' makeover. The short snippet opens with saying to the hopefuls in front of her, "If you guys are gonna hang with me, your look is gonna need an upgrade...big-time."

In it, she introduces designer duo Heatherette, Richie Rich and Traver Rains, who helps her with the suggestion for the makeover. The footage also displays her interaction with some of the contestants while making some proposals on what she wants to do to improve each one of them.

News
>
Celebrity Gossip
September 26, 2008 04:18:54 GMT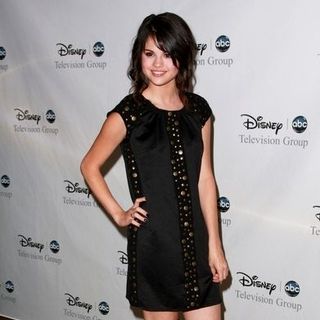 Having a number of contractual obligation to be completed, is taking break from her hectic schedule to attend the result show first episode of "" Wednesday, September 24. She, as reported by E! News, made a front-row appearance during the event, where her rumored lover . She even was seen giving the brothers a standing ovation during their performance.

Selena's attendance on the first episode of the show's season seven thus fueled further rumors that she and Nick are lovers. Nevertheless, representatives for ABC quickly set the record straight on that matter, confirming she was there to show some support for fellow Disney actor .

News
>
Music News
September 26, 2008 04:06:34 GMT

Finally, cover art for ' new single, "Womanizer" arrives. Posted on , the graphic design is meant to blast fake photos that have been uploaded in the media and claimed to be the cover art for her single. "The official artwork for 'Womanizer' will tide you over ... It puts those other knock-off graphics to shame," the statement read.

Furthermore, Britney announces that the release date of "Womanizer" is moved up from September 29 to September 26. "'Womanizer' is ready to go and will hit radio stations across the country TOMORROW morning!" the singer wrote on her official website.

News
>
TV News
September 26, 2008 03:49:39 GMT
The second episode to ABC's "" season three has been given a sneak peek. Next week on Thursday, October 2, Betty will be in dilemma whether to stay loyal to Daniel or to accept the luring offer proposed by Wilhelmina in "Filing for the Enemy".

Now that she gets her hands on Mode, Wilhelmina is trying to lure Betty to the dark side by asking her to be an assistant. Marc is horrified on the idea of having Betty bossing him around and Betty gets a vision on how she will turn out when she accepts the job. Daniel is still struggling to keep the custody of his son, Daniel Jr., while Christina is growing suspicious of her husband Stuart. Elsewhere, Hilda's romance to her son's coach, Diaz heats up.

News
>
Movie News
September 26, 2008 03:38:55 GMT

"Harry Potter" franchise will welcome back its Professor of the Herbology, Pomona Sprout, in "Harry Potter and the Deathly Hallows". According to This Is South Wales, Miriam Margolyes, the actress who has portrayed the character in "", has confirmed her return in an interview.

On her involvement, the publication wrote, "Miriam added that she was heading to Australia to appear in a play called Realism and would then return to the UK to play Professor Sprout in the next Harry Potter film." It is still unclear though whether she will be appearing in all two installments, "" and "", or only in one of them.

News
>
Celebrity Gossip
September 26, 2008 03:29:01 GMT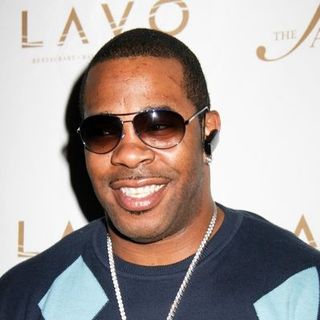 has been detained at London City airport by immigration officials due to "unresolved convictions in the U.S." for carrying weapons and assault. Busta is even considered to be put on a flight to Amsterdam by the official. However, his lawyer stops them by securing an injunction and pleading for judicial review.

The rapper previously released a statement saying that he would perform a charity gig in the U.K. "I came to the UK to perform for all of the Orange RockCorps volunteers who put in time in their community," he said. "and that's what I'm going to do ... hopefully I will be able to put on an incredible show for the kids tomorrow."

News
>
Celebrity Gossip
September 26, 2008 03:28:58 GMT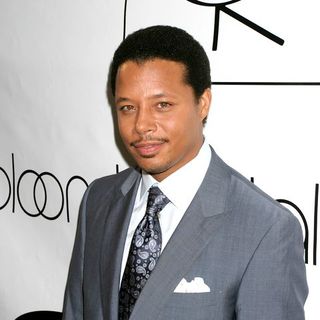 Hollywood actor is mourning the death of his mother, Anita Williams, People magazine reports. Confirming the news, a representative for the star told the magazine Anita passed away after losing her battle with cancer.

"Terrence Howard's mother, Anita Williams, has sadly passed away after a long battle with cancer," so read the statement that Howard's representative issued. "Terrence will take some time to privately grieve with his family. He appreciates everyone's support during this difficult time."

News
>
Movie News
September 26, 2008 03:03:30 GMT

A special featurette chronicling the beginning of "" story has been released. Courtesy of IGN, the unique footage is made in the style of live-action comic strips aided by the explanation by the titular character himself which is portrayed by . Around two minutes long, the featurette gives out understanding why exactly Payne seeks for revenge.

Based on the 2001 popular video game of the same name, "Payne" centers its story on a vengeful homicide detective who is haunted by the brutal death of his family three years back. Having little regard for the rules, he falls into an investigation over a series of mysterious murders. Little that he knows, a band of mystical adversaries is waiting for him, seeking to destroy him and the streets he protects.