News
>
Movie News
September 09, 2008 04:27:45 GMT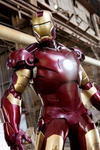 Paramount Home Entertainment have presented three brand new clips from the "" upcoming DVD. The clips reveal how the filmmakers of the hit superhero flick worked on bringing the man in iron suit armor into life from the evolving design of the hero's costume and how to make him fly to the molding of the suit's prototype using 's chest as the guideline.

The DVD and Blu-ray versions of "Iron Man" will be hitting the shelves on September 30, 2008. They will be outed in the type of a single-disc edition, two-disc special edition and Blu-Ray edition. From them, fans can get the feature film as well as deleted/extended scenes. Furthermore, disc two will contain more features from "I Am Iron Man" to "Friends and Foes" and from "Wired: The Visual Effects of Iron Man" to "Image Galleries".

News
>
Celebrity Gossip
September 09, 2008 04:16:48 GMT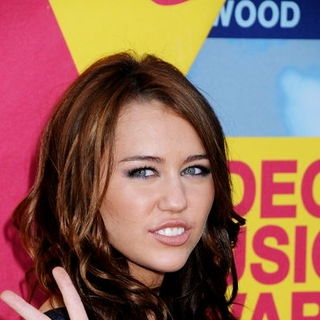 Despite the media scrutiny surrounding the Spears family, addressed them to have inspired her family. The singing sensation openly admitted it to Access Hollywood's Mel B on the red carpet of the MTV's Video Music Awards Sunday, September 7.

Miley testified that both Spears family and Cyrus' are close to each other. She even claimed that her mother Leticia 'Tish' Cyrus and "are like great, great friends".

News
>
Music News
September 09, 2008 03:49:24 GMT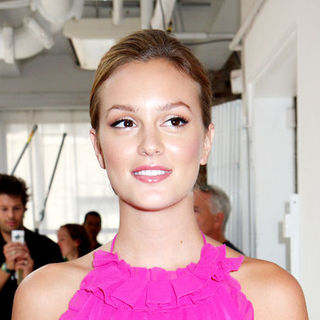 , who plays as an uptight Park Avenue teen queen named Blair Waldorf in television series "", has revealed that she has been lingering in recording room to finish her debut album. "I've always done (music), just now I am actually doing an album that I plan to release," she says.

Speaking of her underway side project, Leighton states that she enjoys it very much as music is something completely new for her. "It's so cool because it's a completely different creative process," she adds in a brief statement.

News
>
Celebrity Gossip
September 09, 2008 03:36:47 GMT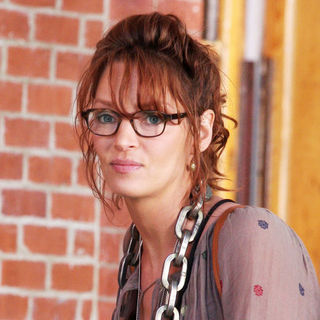 Pregnancy rumors hit yet again after she is said to have ordered maternity dresses from a boutique. The New York Daily News reported that last week "Uma's assistant called Fred Segal in Santa Monica and ordered a half dozen dresses from Tricky Threads." All the outfits, according to the newspaper's spy, are "two sizes larger than she usually orders".

This isn't the first time that Uma has been reported pregnant. In July she denied such rumors which were quick to spread like a wildfire after she was photographed showing off a growing belly during a vacation on the island of Corsica with her financier fiance Arpad 'Arki' Busson.

News
>
Movie News
September 09, 2008 03:35:13 GMT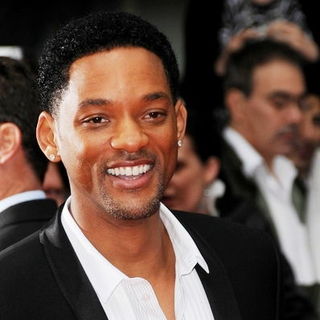 Rumor has it that will move on from his role as a slacker man with superhero powers in "" to be a real American hero in "The First Avenger: Captain America". During an interview with MTV News for "", actor surprisingly mentioned the possibility saying, "I heard they offered Will Smith 'Captain America'."

If the story is proven to be true, it means that Marvel Studios are going to once again change up the race of their established characters, like when they put in the shoes of S.H.I.E.L.D. director Nick Fury in "". Being positive on that subject, Luke said on possible casting of Smith, "Just shows you how times have changed."

News
>
TV News
September 09, 2008 03:29:53 GMT

An unlikely bond was developed between three individuals who discover unexplained phenomenons and determine to find a slight sense as explanation to them all. FBI agent Olivia Dunham () and Peter Bishop () must seek the help of Peter's father, the institutionalized scientist Dr. Walter Bishop (), in solving the science-based mysteries in the new anticipated show "".

To be premiered on Fox tonight (September 9), "Fringe" is the latest from producer J.J. Abrams (Alias, ). Different from his previous productions, Abrams said that this show promises a complex yet still easy-to-follow plot that "Lost" failed to gain after a couple of seasons. For one thing, "Fringe" won't resolve around aliens or cult but rather a series of happenings that has patterns to be solved.

News
>
Music News
September 09, 2008 03:03:44 GMT
Following the of exclusive behind-the-scenes video called "Band in A Bus", preview its second episode. Titled "Big Rob", it reveals more about the band's long journey of making their latest record "", which has been released since August 12 under the courtesy of Hollywood Records.

In the video, the Jonas boys turn fans' attention to their legendary head of security which is called Big Rob, referring to his big body. Rob is said to play an important role in the band's career even though he is never exposed in front of the camera. Speaking of his existence around the band, says that the man is a close family and hilariously secures a spot as the fifth Jonas. "He's like a brother. A big brother," Joe explains.

News
>
Movie News
September 09, 2008 02:59:53 GMT

"" actor, , has provided a ray of light in the midst of circulating rumors around the next possible foes for Batman and the actors who will play them in the next movie installment of the dark superhero. To , the actor who played Alfred Pennyworth said that the studio have indicated that they want to cast as The Riddler and as Penguin.

At the 2008 Toronto Film Festival while promoting "Is There Anybody There?", he spoke out about how he learned about what the studio have in mind. "I was with [a Warner Bros.] executive and I said, 'Are we going to make another one?' They said yeah," he tipped off. "I said, 'How the hell are we going to top Heath [Ledger]? And he says 'I'll tell you how you top Heath - Johnny Depp as The Riddler and Philip Seymour Hoffman as The Penguin.' I said, 'S--t, they've done it again!'"

News
>
Celebrity Gossip
September 09, 2008 02:32:10 GMT
is engaged to her businessman boyfriend, Matthew Robinson. The singer broke the news of her engagement on the red carpet at a Calvin Klein 40th anniversary party during New York fashion week.

"It just happened," she told People magazine during the occasion. "But I am so excited, and it happened in New York. And I want to share it with the world."

News
>
Music News
September 09, 2008 02:10:09 GMT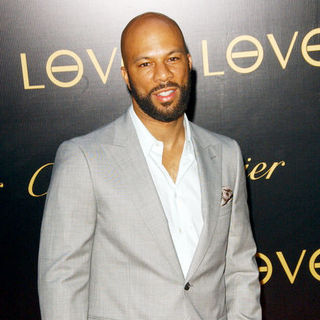 has just provided fans with a snippet of a music video which is aimed at supporting his new single called "Universal Mind Control". The song, which features , is scheduled to appear in Common's eight studio album entitled "", which will not hit the stores until September 22 via Geffern Records.

The 34-seconds sneak peek carries a futuristic theme. It begins with a capture of a robot traveling through time machine while screening its surrounding with one of its eyes. In some points, an error mode is written on the screen which is then followed by Common's appearance. Due to the error, the robot is then stuck with Common, and having no other choice, it then raps verses along side the rapper.

News
>
Celebrity Gossip
September 09, 2008 02:06:16 GMT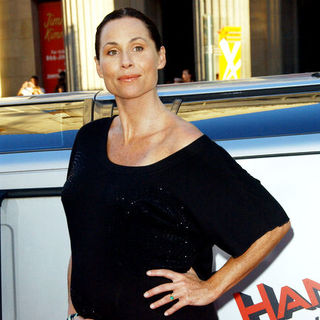 British-born actress has become a mother for the first time when she gave birth to a baby boy Friday, September 5 in Los Angeles. The newborn infant is named Henry Story Driver. He weighed 9 lbs., 12 oz.

Jessica Kolstad, a representative for Driver, confirmed the birth of the baby to People magazine. The representative, however, didn't mention any further details.

News
>
Movie News
September 09, 2008 02:03:02 GMT

, the actor who has portrayed Captain Kirk in the original "Star Trek" television series, actually had a part written for him in new "" film. The fact was let out by director/producer J.J. Abrams when he opened up to about the actual plan for the star, "It was very tricky. We actually had written a scene with him in it that was a flashback kind of thing, but the truth is, it didn't quite feel right."

Explaining about the problem the filmmakers have to face, the creator of "Alias added, "The bigger thing was that he was very vocal that he didn't want to do a cameo. We tried desperately to put him in the movie, but he was making it very clear that he wanted the movie to focus on him significantly, which, frankly, he deserves."

News
>
Celebrity Gossip
September 08, 2008 09:50:13 GMT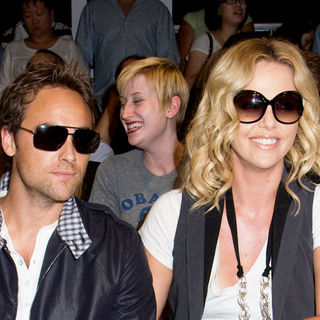 Longtime lovers and spark wedding speculation yet again after she was spotted sporting a ring on her wedding finger during an outing in New York City last week. The actress was photographed hugging the actor when photographers noticed the reported ring.

Theron and Townsend, as reported by INF Daily, spent their day shopping at Gucci and Christian Dior. She was seen wearing a black tank-top, covering it up with blouse of the same color, jeans and a pair of slippers. Townsend, on the other hand, wore a stripped t-shirt, jeans, and a pair of shoes. Both of them were seen wearing sunglasses too. He brought the shopping bag for her.

News
>
TV News
September 08, 2008 09:45:46 GMT

The brand new second season of "", one to watch this week, will open with explosive and full-action sequences packed with CG animation. But as a balance to that, in the weeks to come, it will also pick up episodes that are not as high-octane, taking audience to a journey deeper into the character's mind.

Introducing its sophomore cycle, Fox said that the season will show that "life for the Connors intensifies as their relationships are challenged and the present and the future begin to become one." In line with that executive producer Josh Friedman noted, "There's the people who really come for the action, there's people who really come for the characters, and then there's the large Venn diagram in the middle, which is the people who want both. And I think those are the ones that ultimately, I think, are the most pleased consistently because they'll get one or the other during the week."

News
>
Movie News
September 08, 2008 08:59:55 GMT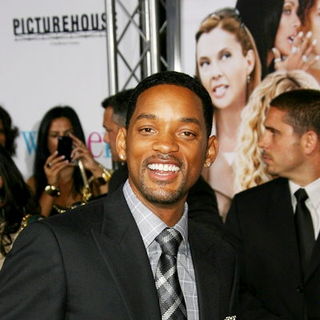 The Fresh Prince of Bel-Air, , may next be seen as the titular character in "". Eyeing to put the project to fruition for quite sometime, the Hollywood actor has reportedly managed to persuade "Braveheart" writer Randall Wallace to work on his film's script through his company, Overbrook Entertainment.

With Wallace on-board the project, Smith is one step closer to star as Taharqa, the Nubian pharaoh who was involved in a battle with the Assyrians to claim the throne of Amun-Ra and ruled over Egypt from 690BC to 664 BC. Through Overbrook, he is also attached to co-produce "Pharaoh" along with James Lassiter and Ken Stovitz.