News
>
Celebrity Gossip
July 10, 2007 02:55:07 GMT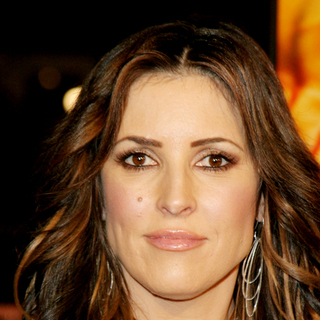 Jillian Barberie is now a mother. The Canadian actress and television hostess gave birth to a baby girl Friday July 6th in Los Angeles.

The infant, named Ruby Raven Reynolds, is the first child for Barberie and her actor husband Grant Reynolds. Confirming the good news, the beauty tells People that she and Grant "are overjoyed, ecstatic and so in love."

News
>
Celebrity Gossip
July 10, 2007 02:20:34 GMT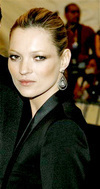 Is it the beginning of the end for ' modeling career? The iconic English supermodel and fashion designer is facing tough moments in her career as she's just been dumped by upmarket fashion label Burberry.

Moss, who just days ago being dropped as the face of lingerie line Agent Provocateur, has been dropped by the fashion label from their latest advertising campaign in favor of younger British faces. Burberry bosses have revealed that their next campaign will feature models who are more than ten years younger than Kate who is 33 years old.

News
>
Movie News
July 09, 2007 08:57:04 GMT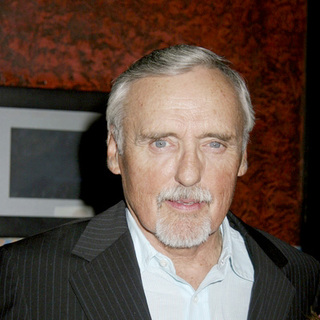 Gathering together to accompany in the cast list, , , , , , and newcomer Madeline Carroll have all landed deals to take part in populist comedy "."

While Costner has been confirmed to play an apathetic working-class single dad thrust on the world stage when the presidential election comes down to his vote, Hopper and Grammer are reported to become the Democratic candidate and Republican incumbent with Lane and Tucci potraying their respective campaign managers. Lopez, in the meantime, is billed as the local TV station manager whose town is descended upon by the political machinery of both parties.

News
>
Movie News
July 09, 2007 08:29:43 GMT

Enhancing their bond in movie-scripting, duo John Altschuler and Dave Krinsky have both given commitment to work together on the screenplay of "" for Universal Pictures and Strike Entertainment.

Story focuses on a TV psychologist who finds out that his recurring dreams are repressed memories, which leads him to discover a twisted family he never knew about. Onboard to produce are Strike's Eric Newman and Marc Abraham, who last carried out the same task in Alfonso Cuaron's "."

News
>
Movie News
July 09, 2007 08:00:24 GMT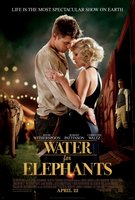 Eyeing to spark another hit after the "Bourne" series, renowned producer Andrew R. Tennenbaum is on his way to develop "" that turns out to be a big screen adaptation of the Sara Gruen Depression-era circus novel of which film rights he has successfully secured.

The book, published last year in May, centers on a young man named Jacob Jankowski who leaves his life as a Cornell University veterinary student to join a second-rate traveling circus called Benzini Brothers after his parents are killed in an automobile accident. It stayed in New York Times Best Seller list for twelve weeks in 2006 while being nominated for General Fiction slot at the year's Quill Awards also winning the 2007 BookBrowse Award for most popular book.

News
>
Music News
July 09, 2007 07:50:44 GMT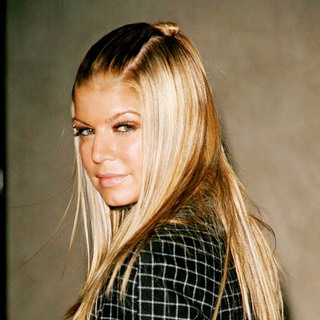 After creating disappointment for some of her fans who think she is selling her credibility, aka Fergie denies her involvement with Candy's musically. The singer indeed tied a deal with the clothing line but not for a commercial song.

A spokesperson for the singer announced, "She does have a commercial deal with the clothing brand Candie's, but it has nothing whatsoever to do with the creation of her music."

News
>
Movie News
July 09, 2007 07:21:44 GMT
Breaching into the world of espionage, Warner Bros. Pictures is set to develop a new flick entitled "" based on the David Morrell novel which previously was turned into an NBC miniseries in the late 1980s.

Published in 1984, the original version tells about the story of two orphans who get raised by a CIA operative to be assassins only to become targets themselves. The miniseries followed five years later with Robert Mitchum, Peter Strauss, and Connie Sellecca toplining.

News
>
Celebrity Gossip
July 09, 2007 07:16:58 GMT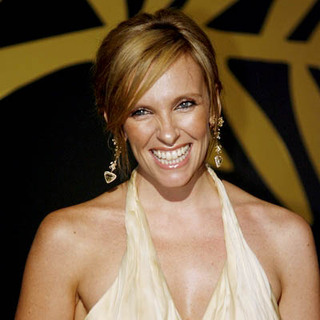 has on Monday July 9th publicly confirmed that she's expecting her first child ever.

The Aussie actress who married her husband, Dave Galafassi on January 11, 2003 said "We're very happy. We are completely over the moon".

News
>
Movie News
July 09, 2007 06:30:03 GMT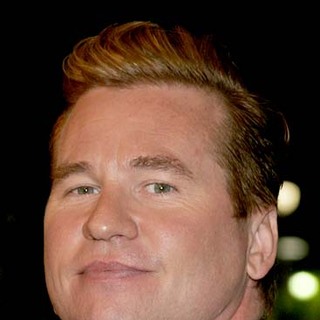 Opts to head for smaller production in spite of the success of his latest starring vehicle "", is poised to be the male lead in "Conspiracy", an indie drama feature set to be directed by Connecticut-born filmmaker Adam Marcus which also stars in.

Kilmer will play a special-ops United States Marine Corps member who takes his retirement after getting wounded during combat operations in Iraq while Esposito is cast as the hardworking single mother of an 8-year-old daughter and the survivor of an abusive marriage. Their paths cross when Kilmer's character learns that his friend has disappeared without a trace upon coming to the town where Esposito lives.

News
>
Celebrity Gossip
July 09, 2007 06:10:10 GMT

The date 07/07/07 brought good luck charm for . The American tennis player has on that day taken home her 4th Wimbledon title, beating Marion Bartoli of France in straight sets 6-4, 6-1 in the women's final.

It reportedly took only 90 minutes for Venus to beat Bartoli, who won over world number one Justine Henin of Belgium in the semifinals. The winning was Venus' first grand slam victory since winning at Wimbledon in 2005. She also won in 2000 and 2001.

News
>
Celebrity Gossip
July 09, 2007 05:22:49 GMT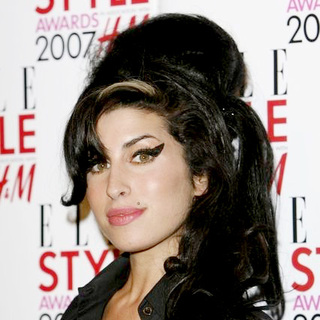 Someone please tell she's in great danger. The British singer herself doesn't even realize the fact, but her close pals do and thus urge her to check into rehab.

Talk is heating up on the street that Winehouse's close friends are worried about her condition, one of them even told her to ditch her wild ways and seek some help while meeting her at London's Mem and Laz restaurant last Thursday July 5th.

News
>
Movie News
July 09, 2007 04:59:24 GMT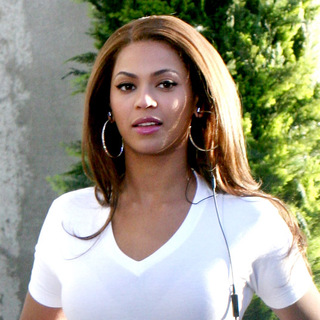 Well, this no doubt can be another great starring vehicle for following that of "" if the report is proven true.

Jim Hill Media has brought in an interesting tidbit claiming the "Irreplaceable" singer is being courted by Walt Disney Studios to take part in "Aida", the company's big screen version of Disney Theatrical's 1998 musical stage production adapted from Giuseppe Verdi's Italian-language opera of the same name.

News
>
Celebrity Gossip
July 09, 2007 04:39:10 GMT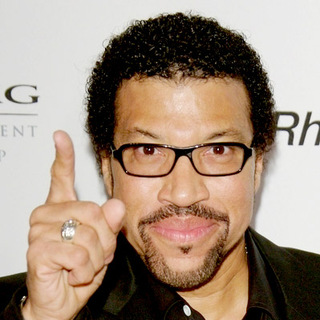 does his daddy duty, defending daughter on the drink driving case that could send her to jail.

Refused to answer questions about his beloved daughter's DUI case after his performance Saturday night July 7th at the Essence Music Festival in New Orleans, the singer simply claimed "She's just in an unfortunate situation."

News
>
Music News
July 09, 2007 04:26:49 GMT

Breaking a pop barrier with his hit "Grace Kelly", it must have been a pretty disappointing news when pulled off two gigs in Denmark. He was forced to cancel the concerts after suffering from ear infection.

Mika came all prepared for the July 7 event but he complained of a pain in his ear and was quickly rushed to London's Wellington House Hospital where he was diagnosed with ear infection. A spokesperson said, "He has been suffering from a viral ear infection which means he can't sing. He has had to cancel a couple of appearances in Denmark but he is on the mend."

News
>
Movie News
July 09, 2007 04:19:47 GMT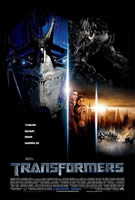 Stunning special effect plus engaging action sequences sure are few of major aspects moviegoers look for in watching a piece of filmmaking and that's what "" has offered to easily come out as the new top-holder of the weekend domestic box office ended Sunday, July 8, 2007.

One of the highly-anticipated pictures of the year, the DreamWorks/Paramount Pictures' big-screen take on the Hasbro toys makes no difficulty in scooping up $70.5 million in its first weekend, bringing a total tally of $155.4 million so far since its preview screenings on Monday night, July 2.