News
>
Music News
November 14, 2008 02:58:11 GMT

has been lingering at a Hollywood's photo studio to get shot for "" promotional pictures. One of the photographs has been posted on the news photo, presenting her in a blue corset and blonde hair posing a smile to the camera.

In addition, two other pictures during Spears' photo shoot in the studio are also posted after the jump. One of them shows the 26-year-old singer getting her make-up done while the other is displaying her with a photographer directing her for another pose with curly short hair and black night gown.

News
>
TV News
November 14, 2008 02:50:56 GMT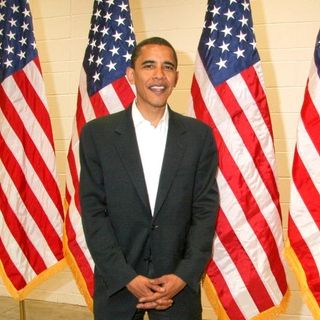 If John McCain went to NBC and Sarah Palin opted FOX for their first post-election interviews, Barack Obama decides to give the honor to CBS in the network's TV newsmagazine "60 Minutes". The Democrat who won the election over McCain will sit down with longtime-correspondent Steve Croft, accompanied by his wife and future First Lady, Michelle Obama.

The exclusive interview is scheduled to be held today, November 14 in Chicago but it will only air on Sunday, November 16. No clue yet as in how long the segment will last but judging from previous interviews with presidents and candidates, the interview is expected to fill the entire hour.

News
>
Celebrity Gossip
November 14, 2008 02:41:55 GMT

Rarely speaking to the press, finally broke his silence, telling Access Hollywood's guest correspondent Maureen McCormick at the 42nd Annual Country Music Association Awards Wednesday night, November 12 that contrary to the much dating reports he and are just friends. "Oh, just family friend, you know," he emphasized.

"I met Billy Ray on the show and just became friends with the whole family. And they're such a great family," Justin continued talking about his close bond with Miley and her family. "I moved [to LA] two years ago and started a modeling career and that's kind of just to break into the music business and everything."

News
>
Movie News
November 14, 2008 02:21:41 GMT

Collaborating with Universal Pictures, MySpace is pitching an exclusive contest for "". The world's premier social network is offering a once-in-a-lifetime chance for fans to win a walk-on role in the next Judd Apatow's comedy movie starring , and .

By logging into their MySpace account and befriending the , hopeful fans can join the contest. To be eligible for the prize, entrants will then be required to write a comment explaining why they should win the role in 100 words or less. They can start leaving their comment starting November 13 at 2:00 P.M. ET to December 10 at 2:00 P.M. ET.

News
>
Music News
November 14, 2008 02:19:25 GMT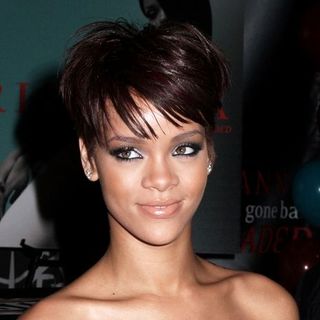 canceled her show in Jakarta, Indonesia due to security reason. Her camp decided to pull off the concert while she and her crew were in Australia following travel advisory issued in the country after three Islamic militants convicted in the 2002 Bali bombing were executed last weekend. "They said Indonesia's security is not supportive," event promoter Troy Waroka told a local press.

Rihanna was supposed to perform at the sold-out gig in front of 6,000 concertgoers on November 14 in the country. A costly preparation had been arranged for the Friday concert including the rental of a private jet to pick up Rihanna from Singapore, the local publication reported.

News
>
Celebrity Gossip
November 14, 2008 02:03:03 GMT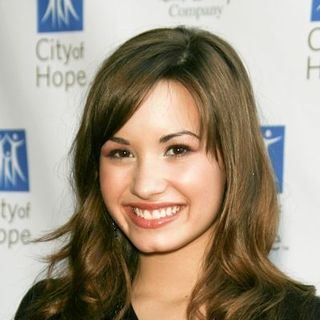 A victim of bullying during her school days, admits she sometimes still receives nasty blog comments from people even though she's no longer a seventh grader. "Sometimes [bullying] doesn't just end in high school," so she writes on her MySpace blog. "Sometimes I get online and read blogs (which I probably shouldn't if I can't handle it) and read the horrible things that people say in comments ... and it can really take a toll on you."

Sticking to her commitment to help other young girls who are bullied or harassed by their friends, Demi offers some wise words, writing "So as a message to everyone, please keep in mind when you're about to threaten someone or make fun of them or leave blog comments about them, that what you say or do can truly affect someone." She also adds, "Cheesy and lame as it may sound, never forget the golden rule."

News
>
Music News
November 13, 2008 09:57:42 GMT

"" soundtrack album featuring 's "Decode" makes its debut at number 1 on Billboard Hot 200 albums chart, having sold about 164,700 copies in its first week in the U.S. stores since it was released on November 4. Meanwhile, 's "" slips to No. 2 with 160,000 units sold.

Lingering at number 3 is "" soundtrack with 110,000 copies sold. 's second album "" bows at number 4 with 81,000 selling point and 's "" slips three places from number 2 to number 5.

News
>
TV News
November 13, 2008 09:50:29 GMT

The next episode preview of "" has been released. Entitled "The Passenger in the Oven", the episode will revolve around a dead body which will be found in a microwave of an airplane, and follows the progress of Angela and Roxie's relationship as Hodgins tries to move on.

Episode 4.10 will also show Booth and Brennan having a trip to China. In the flight, they will be faced with the discovery of a dead body. Racing against the clock before the plane lands in China and they lose their jurisdiction over the case, the forensic anthropology duo use Brennan's high-tech equipment, as well as the airline passengers' odds and ends, to send evidence back to the Jeffersonian for processing.

News
>
Celebrity Gossip
November 13, 2008 09:41:27 GMT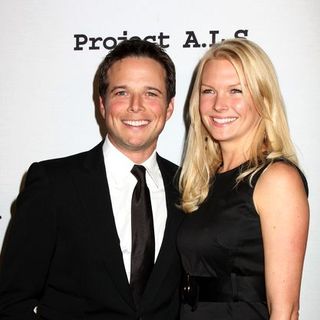 Access Hollywood breaks the news that 's wife Kelley Limp is pregnant with their first child. Breaking the good news was the actor himself, who confirmed his wife's pregnancy to Access Hollywood's Billy Bush on Wednesday evening, November 12.

Scott didn't mention how far along Kelley in her pregnancy nor did he disclose on her due date. However, he did reveal that the baby is a boy, adding he and Kelley are very "excited" about the forthcoming addition into their family.

News
>
Movie News
November 13, 2008 09:32:36 GMT

The score of "" has been left out from Academy Awards consideration. In the latest news related to the summer blockbuster movie, Variety reported that the superhero movies's score has been disqualified by the music branch of the Academy of Motion Pictures' executive committee.

Allegedly, the ruling out of the music from its run to be one of the coveted awards' competitors has been taken due to the listing of multiple names on the cue sheet. Inside sources claimed that five names, composers Hans Zimmer and James Newton Howard, music editor Alex Gibson, ambient music designer Mel Wesson and composer Lorne Balfe, were listed as composers on the music cue sheet.

News
>
TV News
November 13, 2008 09:06:44 GMT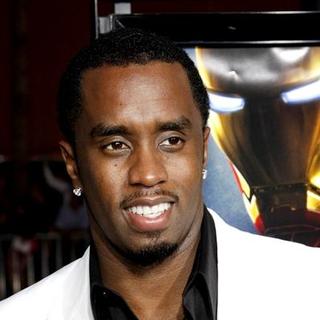 Rap personality, Sean Combs also known as , will make a cameo on television soon. The Grammy and MTV Video Music Awards winner has been picked up to guest star on CBS's hit police drama series, "".

Moreover, it has been reported that P. Diddy has signed a deal with CBS for two episodes' appearance on the series, scheduling to air in early next year. In the episodes, the rapper reportedly will be featured as a federal prosecutor opposite Horatio Caine, played by , and other regular characters.

News
>
Celebrity Gossip
November 13, 2008 09:04:45 GMT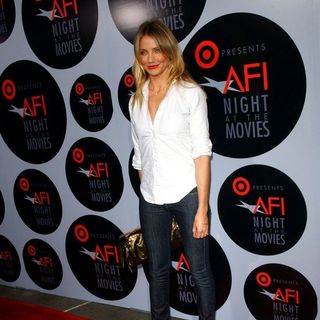 Movie beauty is planning to fly to the U.K. this Christmas to meet boyfriend Paul Sculfor's mother, it has been claimed. Reportedly, the model would like Cameron to attend a festive meet-up with his family.

"Paul has really fallen for Cameron. They have a lot of fun together," a friend of Paul tells the Daily Express. "He's hoping to take her over to meet his family in England around Christmas time. He thinks his mom will just adore her."

News
>
Movie News
November 13, 2008 08:39:02 GMT

"Alvin and the Chipmunks: The Squeakuel" will see the harmony singing chipmunks going to school and trouble coming in the form of the Chipettes. Talking to MTV News on Wednesday, November 12, co-producer Ross Bagdasarian Jr. reveals that the boys will get one interesting "out of water" experience. "The boys will wind up going to school for the first time," so he says.

Admitting that the sequel will present a different part of the boys, the son of the man who created the famous singing chipmunks further adds on what the boys will be dealing with in school. "They go to a combined middle school and high school, so there's all kinds of [human] kids around them," he explains. "You know, kids in the beginning can be cruel, so those first few days are a little bit tough for the boys."

News
>
Music News
November 13, 2008 08:06:02 GMT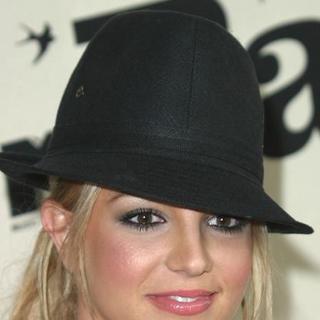 ' new singles "Circus" and "If U Seek Amy" have been available for full stream. Both songs will be listed on her sixth major studio album "" which will be dropped in the U.S. stores on December 2.

"Circus" was written and produced by duo Dr. Luke and Benny Blanco while "If U Seek Amy" was produced by Max Martin. A music video for "Circus" has been in the work, Spears confirmed during the November-6 ceremony of 2008 MTV European Music Awards where she was awarded "Act of the Year".

News
>
Movie News
November 13, 2008 07:33:01 GMT

Guillermo del Toro, director of "The Hobbit", talks to Coming Soon about the creatures that are going to be featured on the upcoming adventure-fantasy flick, about which he gushes, "We want to do a muscle-driven, radio-controlled suits for a couple of things." He goes on revealing, "I already started that with Wink in 'Hellboy II.' Wink was pushed as far as we could within the time limits and the budget limits of the movie and we're going to take what we learned and apply it."

Picking up dragon Smaug, the creature in "The Hobbit", as a reference, del Toro credits J. R. R. Tolkien for describing it "magnificently." "It's already a fantastic character. So, obviously, dragons, you ask every person what their best favorite dragon is, they will give you a different answer. In my mind, what we're going to attempt on the design of this creature and the creation of this creature needs to push the envelope beyond anything you've ever seen on that kind of creature," he argues.