News
>
Celebrity Gossip
October 10, 2008 04:12:04 GMT

Bad news comes from as rumor has it, her marriage to musician hubby Deryck Whibley is on the rocks. The National Enquirer broke the report that the celebrity couple, who has been married for more than two years, is on the verge of splitting.

The magazine cited a source as informing Avril and Deryck have been growing apart since she started her world tour earlier this year. "Deryck isn't motivated in his own career, so he's been drinking and partying," the source revealed.

News
>
TV News
October 10, 2008 04:07:38 GMT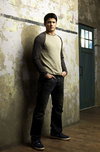 The CW have provided viewers with three webclips for "" episode 6.06 titled "Choosing My Own Way of Life". The episode will be broadcast on Monday, October 13, after a week of delay to give room for Vice President live debate.

One clip shows Haley and Nathan walking and entering the garage only to find a student sleeping in the back of a car. Later on, Hayley will try to help the student who said that she lives in a foster home. The other clip shows a basketball game between Nathan and Skills, with Deb watching on the bench. The last one is on Dan taking Jamie for an ice cream but stumbling upon Deb flirting with her lover, Skills.

News
>
Celebrity Gossip
October 10, 2008 04:05:30 GMT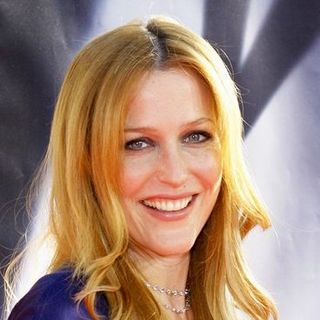 An active supporter of , lends her voice to narrate the animal rights organization's undercover investigation video exposing the cruelty of rabbit slaughter in China and France, two countries from which top fashion designers, like Giorgio Armani just to name one, bought rabbit fur for their fashion line. The rabbit slaughter done in both countries uses quite different methods, but displays most likely the same animal cruelty.

In France, as featured in the video, rabbits are killed with electrical device, their necks are then slit before they are hung up side down. The animals are conscious during the slaughter. In China, there are 2000 rabbits killed each day. The furry animals are placed in tiny cages before being slaughtered. Workers at Chinese rabbit farm forcefully pull the animals out of cages by their ears and shoot them in the head with captive-bolt guns. The workers often shoot the screaming rabbits multiple times. Most of them can be seen twitching and shaking, with their eyes wide open, before they die.

News
>
TV News
October 10, 2008 03:50:44 GMT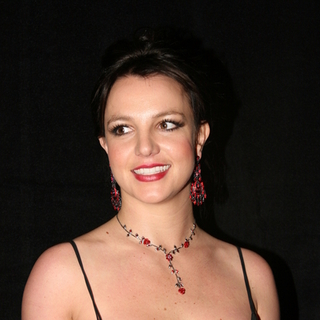 MTV makes a documentary film of ' life which will be aired on November 30 at 10 P.M two days before her new album "" is released on December 2. Her return to the pop-music spotlight is going to be the basic of the 90-minute documentary.

The tentatively titled "For The Record" documentary presents Britney's personal stories along with her 'comeback journey'. It shows how she goes to the recording studio, the set of her latest single video shoot for "Womanizer", rehearsals, even her hometown in Louisiana, and many more activities related to her comeback.

News
>
Music News
October 10, 2008 03:28:04 GMT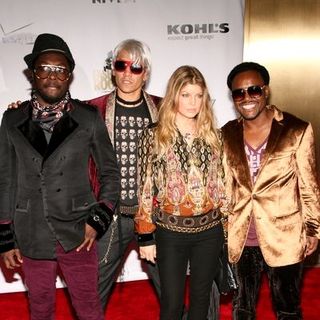 Hip Hop group are close to release their upcoming fifth major studio album. Called "The E.N.D", the album is recorded at Metropolis studios in London and it is expected to be completed on October 15. "I'll be finishing the record Oct. 15," tells .

The album title doesn't refer to the band's final record, though. "No, no ... it stands for 'The Energy Never Dies,'" he explains as questioned if the title indicates that the band will end their singing careers as a group.

News
>
Movie News
October 10, 2008 03:14:15 GMT

A brand new trailer and a slew of photos from "" have been debuted. Providing heart-throbbing glimpses into the supernatural thriller, the video footage centers its sneak peek on Casey Beldon and the evil spirit that is haunting her every step of the way, waiting for his turn to be reborn and refusing to be get rid in a nasty vengeance. Both the trailer and the images can be enjoyed below.

Casey Beldon, portrayed by , has lived her life normally until one day inexplicable things start to happen. She starts getting merciless dreams and sees a tortured soul of her unborn twin most of the time she is awake. When she seeks help from a spiritual advisor, she finds out about a family curse dating back to Nazi Germany. Trying to save her life and everyone she loves, she now has to shut the doorway to the world beyond that has been pried open by someone who was never born.

News
>
TV News
October 10, 2008 02:55:46 GMT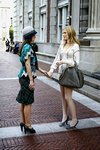 After a week of delay, "" will return on The CW this Monday, October 13 with the episode called "New Haven Can Wait" which preview has been given. The clip shows how strain the relationship between Blair and Serena is after their catfight during the Fashion Week.

Fresh from the wound, Yale-obsessed Blair said to Serena's face, "Since we're not friends anymore, let me speak frankly. You're not that smart. You lack focus and discipline. Charm is all well and good but in real life, knowledge is power. You wouldn't make the pass round the first admission at Yale no matter how hard you try." Through the , this last line will backfire on Blair as Serena takes her words as a challenge. While waiting for an appointment with the dean of Yale, Blair is surprised to find out that the person coming out of the office is Serena.

News
>
Music News
October 10, 2008 02:31:23 GMT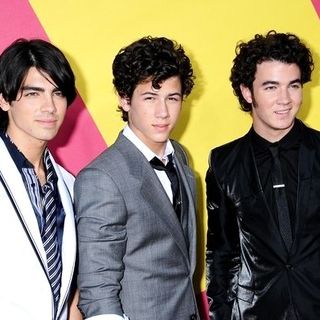 Pop/rock band are captured playing multiple characters, including members of a ballroom band with their retro looks in a music video in support of their second single "Lovebug". Directed Philip Andelman, the video co-stars of "" and Joshua Boswell.

Speaking further about the video, the band reveal that Nick Cassavetes' 2004 romance film titled "" becomes their inspiration for the music video. They also say that a sweeping dance number, vintage wardrobes, and cars have brought their vision to life. "We had a very specific vision," Kevin Jonas states. "You're part of a world that you wish you could be a part of and that's not around any more."

News
>
Movie News
October 10, 2008 02:23:15 GMT

Counting down to the theatrical release of "" in November, a brand new trailer from the vampire romance drama has come out. Premiered on Thursday, October 9 on Entertainment Tonight followed by its online launch via the official Twilight widget starting at 8:00 P.M. PT, the sneak peek into the Catherine Hardwicke's romantic thriller highlights more on the blossoming romance between Bella and Edward and how Edward fights for Bella's life when James and his crew set their eyes on her.

Opened up a far shot of the misty Pacific Northwest region where Forks is located, the trailer gives out the first shocking encounter between Bella and Edward, when Edward stops a sliding car from crushing her. Then, it is shown that Bella is trying to figure out what sort of power Edward has comparing him to superheroes, and her search leads to the discovering that Edward is a vampire. However, the fact doesn't draw her away, instead it brings her closer to him. But, their happiness doesn't last long as Edward's mortal vampire enemies come to town and hunt down Bella.

News
>
Celebrity Gossip
October 10, 2008 02:20:44 GMT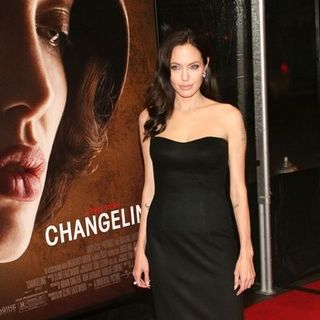 Getting back on the spotlight after disappearing fresh from giving birth to her twin babies, covers the November 2008 issue of in a black-and-white shot that shows her breastfeeding presumably one of the newborn infants. The cover shot shows her smiling to the camera with her blouse is pulled down, exposing part of her left breast with little fingers touching it. It's not clear which twin she's breastfeeding, Knox Leon or Vivienne Marcheline.

The cover shot circulated on the Internet beginning from Thursday, October 8. It reportedly is one of a number of Jolie's pictures that are snapped by her longtime partner . "Exclusive, Brad Pitt's Private Photos of Angelina Jolie," so read the headline on the cover.

News
>
Celebrity Gossip
October 09, 2008 09:50:13 GMT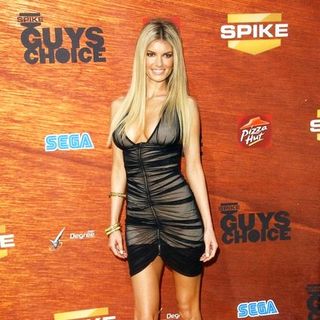 Channeling her modeling skills as a catwalk hottie and one of Victoria's Secret's Angels, is featured wearing skimpy outfits in a series of promotional ads for Harley Davidson's new V-Rod Muscle motorcycle. Starting from this Friday, October 10, Harley will launch the supermodel's ads, including video, wallpapers and downloadable photos promoting the new ride, which the company referred as "sporty, sleek bike that targets a younger, urban and affluent demographic."

"To represent such an iconic American brand is incredible," Miller said in a statement about becoming the model of the ad. "I have grown up watching my dad and uncle ride Harleys. It's amazing to circle back at this point in my career, and work with a brand I have so much respect for."

News
>
Movie News
October 09, 2008 09:34:04 GMT

The questions about where and will go after Monaghan stars in "Lord of the Rings" trilogy and Rodriguez stars in "" now have been answered. According to The Hollywood Reporter, they both have signed on to join the cast of horror thriller "". Together with "Fortuna" writer/director/actor Barthelemy Grossmann, they have been set up as desperate men who play a dangerous game named 'Fortuna' which contestants presumably can't survive.

This movie is set in 2100 where 'Fortuna' engulfs the world. When economy has collapsed and climate has been in crisis, the world now consists only of a few people living in very wealthy condition and some group of people living in severe poverty. In order to give splash of hope and prevent the revolt, a few prosperous people create 'Fortuna', a mysterious game from which one in a thousands wins a big payday and joins the prosperous group of people. Their hidden goal is that the game can reduce the poverty by 30% over 50 years; however, it comes with deadly cost.

News
>
Music News
October 09, 2008 09:31:50 GMT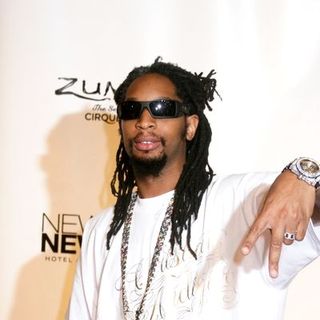 is confirmed to sign a deal with Universal Republic to release his forthcoming solo debut album. According to the label, the new deal includes a label imprint, a recording agreement, and a digital presence.

"Lil Jon is a larger than life figure who casts a giant shadow over every facet of the entertainment business," Monte Lipman, President and CEO of Universal Republic Records, says commenting on the agreement. "His name is synonymous with brand-building and we want him plugged into multiple Universal Republic platforms for maximum results. I view him as our Urban Music Czar. Now, if he'd only send me a couple of cases of that wine."

News
>
Celebrity Gossip
October 09, 2008 09:12:55 GMT
The long divorce battle of and Peter Cook is over as a New York judge finalized the case last Friday, October 3. While report on that matter has just surfaced, the estranged couple was claimed to have resolved their divorce case back in July 2008.

Brinkey, who filed for divorce from Peter in September 2006 after 10 years of marriage, was granted sole custody of their two children, Jack, 13, and Sailor, 10. She, moreover, also retained all 18 properties in the Hamptons and agreed to pay Peter $2.1 million.

News
>
TV News
October 09, 2008 09:04:15 GMT
The 1999 American romantic comedy film, "" is picked up by ABC Family to be produced into TV series along with the comedy "Ruby and the Rockits". The American cable television network has announced that it will make two half-hour pilots of the two series to join the ABC Family program. Filming in Los Angeles, both pilots will go into production this fall.

The movie's director of "10 Things", Gil Junger, will also shoot the pilot, which is written and executive produced by Carter Covington. The series will focus more on sisters Kate and Bianca Stratford in facing their new high school environment. "10 Things" is based on the romantic comedy film which was also starred by and . The film itself was based on Shakespeare's "The Taming of the Shrew".