News
>
Music News
November 21, 2008 04:45:22 GMT

An official TV spot promoting ' sixth major studio album "" has been posted by her camp. "I love music and I can't wait to share with you people," she said during the 16-second promotional ad.

In addition to sharing her excitement regarding her LP set for December-2 U.S. release, Britney also gives a sneak peek to her forthcoming music video for title track "Circus". She is seen dancing with fireworks and ablaze flame illuminating the set from the background.

News
>
Movie News
November 21, 2008 04:15:34 GMT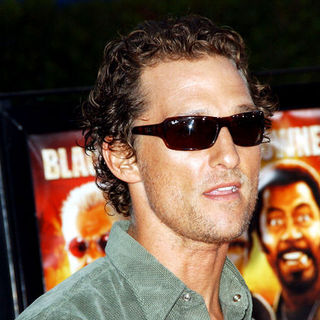 Though earlier reports suggested that was offered the lead role in "" remake, producer Brian Grazer said otherwise. Putting off the flame on the rumor, the producer of "" was quick to reject the casting rumor, stating simply to MTV Movies Blog, "No."

Further on the matter, he explained that his idea for the casting right now is not looking for someone to replace the original Thomas Magnum, . "I think the idea for 'Magnum P.I.' is to find a counterpoint," he said. "To not try and find the new Tom Selleck but to find someone that is just so different that you go, oh my God! That guy is Magnum?!?"

News
>
Celebrity Gossip
November 21, 2008 04:15:33 GMT

and have fueled rumors that they're dating. The dating claim comes four months after report on the actress' split from then boyfriend hit the net.

Citing an unnamed insider, Star magazine claims Emily and John were seen on November 9 spending some quality time at San Ysidro Ranch in Santa Barbara, Calif. "They ordered room service, took long walks and spent every second together," the insider says. "John really cares for Emily - he totally fawns over her. And she's loving the attention. She's a down-to-earth girl, but it's nice to be treated so well."

News
>
TV News
November 21, 2008 04:15:32 GMT

It's Cristina Yang's week in the new episode of "". In "All by Myself", she is awarded the first solo surgery among the residents but must give it up and choose for her replacement. Meanwhile Mark performs a cutting edge procedure to restore a patient's ability to speak, and impresses Lexie in the process. Also, Callie can't figure out if Sadie is just friendly or flirtatious.

"All by Myself" is airing December 4 at 9/8c on ABC. is back as Dr. Owen Hunt, Cristina's new love interest while is guest starring as Sadie, Callie's possible new lover. Academy Award nominated actress also joins the show as Dr. Virginia Dixon, a cardiac surgeon who suffers from Asperger's syndrome, a form of autism that causes an inability to interact socially with others.

News
>
TV News
November 21, 2008 04:13:28 GMT

This fall season, another serial TV show has been canceled from its upcoming production. Bryan Fuller, "" co-executive producer in 2006-2007 period, has given a statement to that his drama comedy series, "", has been canceled by ABC network.

To E! Online, Fuller gives a confirmation over the series' axing saying that the decision comes directly from ABC network. He additionally mentions that ABC 's President of Entertainment, Steve McPherson, has personally called him about the matter.

News
>
Celebrity Gossip
November 21, 2008 03:41:17 GMT
and her husband are waiting in anticipation for the birth of their first child as the pregnant singer has been in labor, a family insider tells In Touch Weekly. "Yes, she is in labor," the source says, adding that Pete and "and the family are really excited and are waiting to meet the baby."

At press time, it is not known if Ashlee has given birth to the baby she's carrying. Official confirmation is expected to soon be made by the Simpson-Wentz family regarding the new addition into their clan.

News
>
Music News
November 21, 2008 03:40:57 GMT

A music video in accompaniment of ' new song "Good Days and Bad Days" has been outed. The video is shot showing four bright-colored spots occupied by their four members Ricky Wilson, Andrew White, Simon Rix, and Nick Hodgson and leaving one empty place for keyboardist Nick Baines with a sign read "Gone to Hospital, Back in 5 Min".

Nick has indeed been hospitalized during the filming of the music video. "It's weird because I'm not in it [the video]. There's a little sign on my keyboard saying 'gone to hospital be back in five minutes'. I'm there in spirit," he said commenting on his absence on the video.

News
>
TV News
November 21, 2008 03:18:55 GMT

In a new video interview which is part of her MTV documentary "Britney Spears: For the Record", the pop star opens up about her new album "". talks in details on why she chooses "Circus" as the name of her sixth studio album and how it is different to "" that was released in October 2007 and failed to deliver her a big comeback.

The interview which will be played during the documentary when it is premiered by MTV on November 30 at 10 P.M. ET/PT, also has Britney talking about "Womanizer" and the concept of where she is seen almost nude. Previously, there has been a clip of Britney talking about her failed marriage to with "Womanizer" played behind. The footage plus several other clips from "For the Record" can be seen .

News
>
Movie News
November 21, 2008 03:12:09 GMT

Fox Searchlight Pictures have released a fresh trailer of "". With a thundering cheering of people in a distance, the video footage begins with a sole shot of as Randy "The Ram" Robinson in a small room preparing himself for a wrestling fight. As the film's acoustic theme song by takes over the cheering, the footage moves on, showing snippets of what the movie is all about.

A powerful portrait of a battered dreamer, this Darren Aronofsky-directed movie follows Randy who despite himself and the odds stacked against him, lives to be a hero once again in the only place he considers home inside the ring. Estranged from his daughter and unable to sustain any real relationships, Randy lives for the thrill of the wrestling show and the adoration of his fans. When a heart attack forces him into retirement, his sense of identity starts to slip away and he begins to evaluate the state of his life.

News
>
Celebrity Gossip
November 21, 2008 03:08:54 GMT

The rave reviews that people give to his movie "" earns another accolade, which is the predicate of Hottest Male Movie Vampire, in a poll compiled by Moviefone. Winning the No. 1 position, he bests some other big names in Hollywood movie industry who have previously played the role of vampires, including and among others.

Meanwhile, topping the poll for Hottest Females Movie Vampire is , thanks for her memorable role as vampire queen Santanico Pandemonium in "From Dusk Till Dawn" (1996). She is followed on the list by "Underwold" actress and Angie Everhart of "Bordello of Blood," both of whom secure the 2nd and 3rd spots respectively.

News
>
Music News
November 21, 2008 02:44:58 GMT

have completed recording their sophomore major-label studio album "" and plan to drop it across U.S. on February 3, 2009 through Virgin Records. The effort is aimed to follow up their 2006 debut LP "", which has scanned more than a million copies in the U.S.

In addition to the announcement of the effort's release date, official tracklisting for the album has also been brought forward. Eleven new songs, including singles "You Better Pray" and "No Spell", have been confirmed to appear on the forthcoming LP.

News
>
Movie News
November 21, 2008 02:33:57 GMT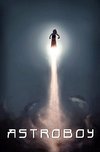 The first look into "", a movie about a robot boy whose journey in search of his identity and destiny will fall into place in 2009, has been teased out. In a brand new teaser trailer released awhile ago, it can be seen how a brilliant scientist creates the robot boy and what the boy is capable of as he flies high up in the air and punches out rocks to make a path for himself.

Set in futuristic Metro City, "Astro Boy" tells the story of a young robot with incredible powers. He is created by a brilliant scientist to replace the son he has lost, but when the scientist finds out the robot couldn't mend his grieving heart, he sends Astro Boy away. Alone and rejected, the young robot embarks in a journey in search of acceptance where he experiences betrayal and gets into a netherworld of robot gladiators, before he finally returns to save Metro City and reconcile with the scientist.

News
>
Celebrity Gossip
November 21, 2008 02:11:27 GMT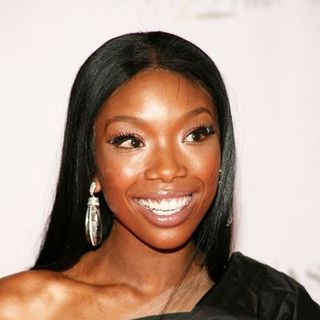 R 'n' B singer has admitted in a tell-all interview with US Weekly that her marriage to music producer Robert Smith is fake. She also opens up how she hides the fact about the fatal crash accident she was involved in two years ago that left a 38-year-old woman dead, from her little daughter Sy'rai Iman Smith.

In February 2002, Brandy announced she and Robert had married the year before. At almost the same time, she also publicly revealed that she was expecting her first child. In June the same year, she gave birth to daughter Sy'rai and had the event being documented in MTV reality series, called "Brandy: A Special Delivery". However, Brandy then reportedly divorced Robert. In a radio interview in 2003, she claimed her marriage to Robert actually never happened.

News
>
Music News
November 21, 2008 01:43:46 GMT

bring out a music video to promote their brand new song "No Can Do". One of the band's members Amelle Berrabah said that "the whole idea of the video is men are objects." The guys are displayed as 20 hunks donning only tight short boxers while Amelle and the other members all dressed "in really nice glamorous gowns with big hair and big lashes."

Sharing some embarrassing moments during the filming of the video, Amelle said, "So some of them become chairs and we sit on them. I put my hand in the wrong place as I was adjusting myself on the 'chair'." She then added, "All I saw was his legs fly up in the air and a big red face. I hope I haven't done any permanent damage. He couldn't breathe after."

News
>
TV News
November 20, 2008 09:37:19 GMT

Preview of "" episode 2.07 has been released. It shows how the Darling's chauffeur invites a reporter to the mansion while the family is out of town.

In the episode entitled "The Facts", all the Darling family are celebrating Thanksgiving holiday, away from their Mansion in New York. The family's absence made Clark, the family's chauffeur, setting the record straight with a reporter on all the Darling's scandals and rumors.