News
>
Music News
July 03, 2008 07:31:03 GMT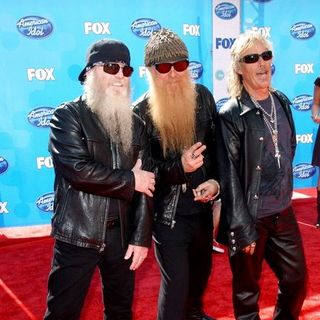 After previously confirming to the press that they will tap Rick Rubin to produce their new album, legendary rockers look forward to go all the way with the renown producer by signing to his label American Recordings. According to their manager Carl Stubner, by fully collaborating with Rubin, the band hopefully can enjoy a commercial success as well as critical revitalization at the same time.

Moreover, on the upcoming studio set Stubner stated that the band will try to create a kind of pop friendly '80s sound. Revealing about the new things that the band will be doing on their upcoming LP, the manager said, "We thought this was a great brand that was kind of dusty. My goal was to polish it and do certain things they hadn't done before."

News
>
Celebrity Gossip
July 03, 2008 07:29:01 GMT
Has been keeping her romance with rocker boyfriend away from the spotlight, reportedly has split with him. A representative for Ryan exclusively confirmed their separation to OK! magazine.

Ryan himself was quoted as saying, "Mandy is one of those genuinely sweet angelic people you wish to meet your whole life." He continued adding, "I am grateful for our friendship and how it allowed us both to grow and learn more."

News
>
Celebrity Gossip
July 03, 2008 06:58:12 GMT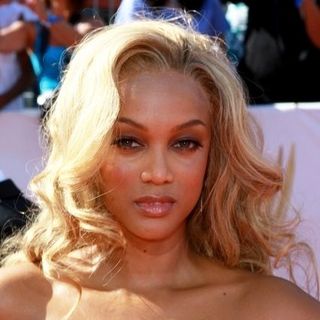 In addition to 's waxwork, famous wax museum Madame Tussauds has announced the unveiling of '. But unlike Amy's wax figure which will be unveiled in London, the one of Tyra is unveiled in D.C.

The supermodel's figure has been unveiled Wednesday, July 2. The figure is dressed in a black wrap dress, beige patent leather peep-toe pumps with gold and black bangle bracelets as the accessories.

News
>
Movie News
July 03, 2008 06:43:00 GMT

Few days after Darren Lynn Bousman's rock musical thriller got its extended trailer, words are coming out that "" has received its release date. Reportedly, LionsGate Films has tentatively set this movie to be outed at the same day "" become available on the big screen on November 7, 2008.

Originally slated for April screening, the tidbit is now said to be eyeing a limited release on the new scheduled date. Nevertheless, further details concerning which cities chosen for the limited viewing have yet been shared. So far, LionsGate's press site still noted the release date as "Coming Soon!".

News
>
Music News
July 03, 2008 06:41:42 GMT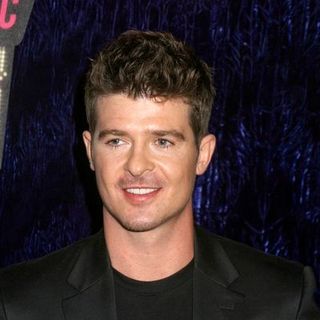 Pop/R 'n' B singer has finally revealed more details about his second studio record "" by revealing its official release date. Speaking to Billboard.com, Thicke announced that his sophomore effort will be hitting the shelves on September 9.

Beside confirming the new album's release date, on the interview Thicke also explained about the type of music fans will get on the new LP. The singer stated that the new album is like a cross between "classic Philly, Motown and '70s black disco meets the creativity of and ."

News
>
Celebrity Gossip
July 03, 2008 06:34:08 GMT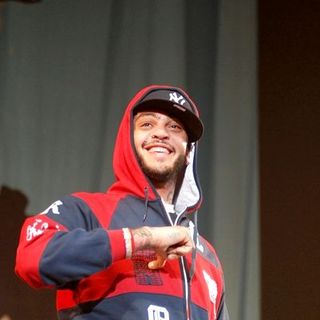 After announcing the release date of their new album "", has other news to share with fans which, sad to say, is a bad one. The band's lead singer was arrested Tuesday night, July 1 during a performance at the Maryland Heights, Missouri, stop of this summer's Warped Tour after allegedly struck a member of the audience in the head with his microphone.

Was booked and charged with third-degree assault, McCoy was released on Wednesday morning, July 2 on $500 bond. No words just yet on his next court hearing.

News
>
Movie News
July 03, 2008 06:13:56 GMT

In about two weeks time, the latest Batman movie "" will be available in the theaters across the country since it has been scheduled to be released on July 18. But, before counting down time strike zero, a very long video footage from the action movie has leaked out exposing many spoilers.

Showing the first five minutes of the "" sequel, the video displays firstly Gotham City skyline which is dominated by towering glass buildings. As the shot comes nearer and nearer to one of the buildings, a glass window is shattered. Behind it are two clown-masked men preparing to make their way to the building across the street. Following that, the footage continues showing another man holding a clown mask being picked up by a van. All of them then storm into a bank under Joker's instruction.

News
>
Celebrity Gossip
July 03, 2008 03:22:44 GMT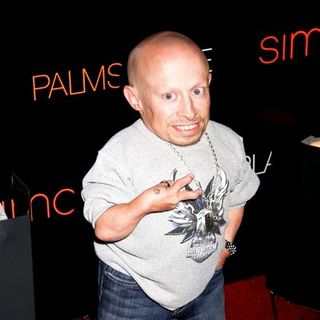 The judge has a change concerning an early order prohibited TMZ from broadcasting the snippet of 's sex tape. The actor's co-star in the tape, model Ranae Shrider, has informed a federal court that she was the one who leaked the footage, a revelation which prompted a Los Angeles judge to finally allow TMZ to repost the sex tape.

Troyer's then girlfriend Shrider signed a declaration filed in federal court in Los Angeles stating the sex tape was created with her digital video camera. Claimed herself as the owner of the tape, she then allowed celebrity website TMZ to broadcast snippets of the tape and in the meantime is shopping the full 50-minute tape around to the highest bidder.

News
>
Music News
July 03, 2008 03:05:10 GMT

In a bid to promote his upcoming album "", has just premiered a new music video to accompany the LP's latest single "Do Ya Thang". The new clip was a rough cut edition and it was directed by renown director Dale "Rage" Resteghini.

The clip sees the rapper driving in a cherry-red convertible car and also rapping at a club with his friends. The story of the clip tells the rapper buying the expensive red car in cash and it then rouses the suspicion of one of the car store owners who call some detectives to investigate Cube.

News
>
Movie News
July 03, 2008 03:02:20 GMT
In August, Columbia Pictures are going to present moviegoers with another comedy movie from the talented Judd Apatow, "" and to prepare fans and movie lovers alike they have released from the movie from extended clip to trailer. Still, to excite fans even more on the upcoming film, the studio have given fans a chance to get another taste of the movie through its soundtrack.

Starting on Wednesday, July 2, some of the tracks from the Pineapple Express Soundtrack are streamed on . The songs to be heard for free include the cool '80s title track from Huey Lewis and the News entitled "Pineapple Express" and four other songs, "Dr. Greenthumb", "Lost at Birth", "Wanted Dread or Alive" and "Pineapple Fights", from , , Peter Tosh and Graeme Revell respectively.

News
>
Celebrity Gossip
July 03, 2008 02:52:01 GMT

Not all is well in the life of rap star . Following his second arrest last week, he was busted yet again on Wednesday morning, July 2 in Arizona on bond violation and outstanding warrants.

DMX was making his way out of a flight from Fort Lauderdale, Florida at Phoenix Sky Harbor International Airport when sheriffs arrested him. A Maricopa County Sheriff's Office spokesman said the star was taken into custody for failure to appear in court, failure to pay fines and driving without a license, all of which are from past cases, stemmed from his arrests for marijuana possession and unauthorized driving of an all terrain vehicle (ATV).

News
>
Music News
July 03, 2008 02:25:24 GMT
The official music video for 's latest single "A Milli" has just been premiered on BET:106 & Park on July 2. The clip was shot on Monday, June 23, at the same time he filmed "Got Money" clip, and was also being directed by the same director Gil Green.

The new clip doesn't have lots of special features as it seems that it was taken during his preparation before shooting "Got Money". The scenes sees Wayne setting up himself and making his way from his bus to the set of "Got Money".

News
>
Celebrity Gossip
July 03, 2008 02:19:48 GMT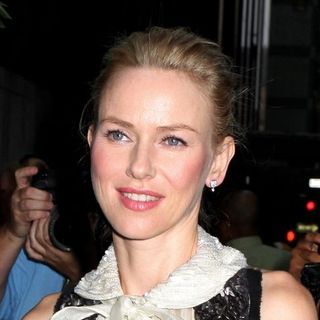 A new addition into and 's family is coming soon. The Aussie movie beauty is pregnant with their second child together, US Weekly has revealed.

In its exclusive headline titled "Naomi Watts Is Pregnant," the publication reported that the actress has entered her second trimester. No words from either Watts or Schreiber regarding the pregnancy report. A representative for Watts, meanwhile, also declined to comment, insisted she doesn't comment on her client's personal life.

News
>
Movie News
July 03, 2008 02:12:18 GMT

Before Paradox Entertainment have even set the release date of "", a teaser trailer promoting that sci-fi horror film has been released. Posted firstly through 's official website, it gives movie lovers the first real look into the flick that is loosely based on the role playing game of the same name.

Timed at 1:35, the teaser doesn't help much in sharing idea of the plotline, but it surely unveils the devastation of the Earth and the troubling matters human are facing. Through it, viewers can watch great battle sequences as well as a gory scene in which a soldier gets stabbed with a sharp edged pole right on his face. Seemed to have a "" feel, it uses the same score employed in "Lord of the Rings" trailers.

News
>
Music News
July 02, 2008 09:35:42 GMT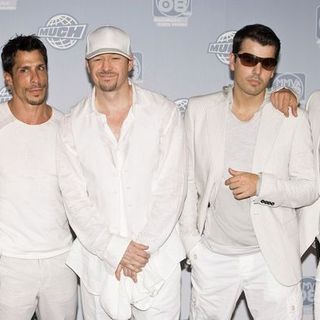 are set to give something special for their fans on their upcoming yet-to-be-titled new LP, set to be outed on September 8, by putting a special collaboration track titled "Full Service" on the record. On the song New Kids are teaming up with fellow '80s famous boyband .

The news was confirmed by the producer of the track RedOne, who told People.com saying, " had this idea for a few months, since New Kids had the idea of getting back together really. Donnie's been looking for that one track for all of them and I think we found it." Beside producing it the renown producer was also involved on the song's writing alongside Donnie and .