News
>
Celebrity Gossip
January 22, 2008 07:44:06 GMT
Is a Grammy-Award winning rapper and actor as well, is now turning restaurateur, making his first foray into the restaurant business.

The rap star, who was first rose to fame for his 2000 album "", is teaming up with San Francisco Bay area restaurateur Chris Yeo, who already owns four California based restaurants, to open three restaurants in Atlanta.

News
>
Movie News
January 22, 2008 07:18:17 GMT
The father of Hollywood actors and , , has been signed to play in Universal Pictures' "Traveling". He is joining the romantic comedy's ensemble cast that includes , , , , Joe Anderson and John Carroll Lynch.

According to Hollywood Reporter, the Golden Globe-winning actor will star as Eckhart's father. In the film, it is told that Sheen's character has a strained relationship with his son. In the meantime, Eckhart will portray the leading character who is a widowed self-help author, while Aniston is set to play Eckhart's love interest in the movie.

News
>
Movie News
January 22, 2008 06:38:51 GMT

Following the bootleg version of "" teaser trailer, the official teaser trailer of the sci-fi film has been released by Paramount Pictures. The official footage shows the teaser in high definition, thus obviously giving the fans clearer look into the video footage.

The teaser that last a bit over one minutes showcases clearly the ground construction of the U.S.S. Enterprise. Meanwhile, it is said that the film will contain action and visual-effects spectacles along with intriguing range of dramatic stories. The official teaser trailer can be previewed below or on its trailer page at .

News
>
Celebrity Gossip
January 22, 2008 06:08:26 GMT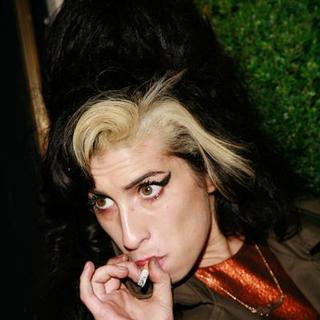 was caught in the act. The troubled singer, whose husband Blake Fielder-Civil remains in jail for alleged assault and conspiracy to pervert the course of justice, has secretly been tapped smoking crack at her East London home on Friday, January 18.

Britain's The Sun claimed to have obtained the pictures of Amy smoking crack and snorting other narcotic substances at around 5 A.M. last Friday. The Sun, moreover, also posted a footage on its Website that captured the British star smoking crack from a glass pipe, and then snorting powdered ecstasy and cocaine.

News
>
Movie News
January 22, 2008 06:04:06 GMT

The Mary Jane Watson of "" series, , is said to be in talks with Michael London's Groundswell Prods. to star in "". Variety reported that the 25-year-old actress is in negotiation to play the lead character's love interest.

Set in the 1980s, the film focuses on the heir of a New York real estate dynasty who falls for a beautiful girl from the wrong side of the tracks. Their fairy tale romance ends when the girl disappears. The movie will mark Andrew Jarecki's directorial debut. Jarecki will also produce the film that is set to start filming in April on the East Coast alongside Marc Smerling and London. Further, has agreed to star as the lead character in the period love story/murder mystery film.

News
>
Movie News
January 22, 2008 04:47:42 GMT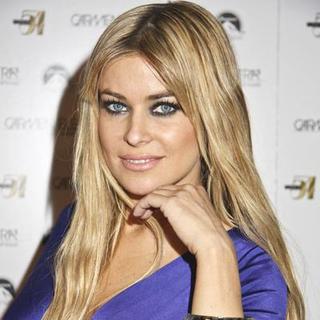 's new comedy project "Maxim's Mardi Gras" will go into production soon. According to Variety, the Phil Dornfeld directed-film has been set to start the filming on April 29. The principal photography will take place in New Orleans.

Starring also , and Brett Harrison, the Screen Gems' movie follows the journey of three best friends who take off for Mardi Gras in search of a real party. The script is written by Josh Heald, while the movie will be produced by Peter Jaysen, Zanne Devine and Josh Shader.

News
>
Movie News
January 22, 2008 04:05:13 GMT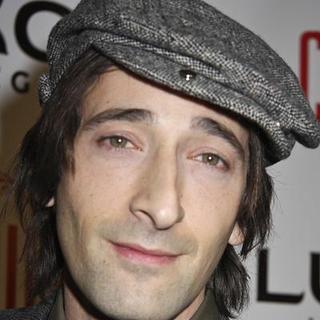 The Academy Award-winning actor for "The Pianist" will be paired with multiple awards-winning actor in Sony BMG Film's new film project. According to Variety, the two actors will depict a pair of major music-biz figures in "".

Brody will star as famed blues/R 'n' B record executive Leonard Chess, while Wright will be portraying musician Muddy Waters. In the movie focused on Chicago in the '50s, the two big names will be joining the cast of , , and Tammy Blanchard.

News
>
Celebrity Gossip
January 22, 2008 03:52:17 GMT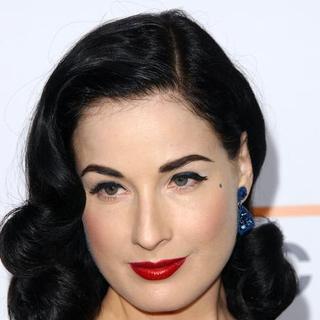 is adding one more profession into her long list career resume as she's just been recruited as the new face of Wonderbra, about to put her face to the new "Wonderbra by Dita Von Teese" limited edition collection which will be launched September later this year.

Dita's limited edition collection of Wonderbra underwear reportedly will draw on 1940s lingerie styles and vintage underwear fashion, a style that she has made her own. Wonderbra by Dita von Teese will hit stores in the U.K. and France in September with Dita herself to model the new collection for a Wonderbra photo shoot in Paris in the next few weeks.

News
>
Celebrity Gossip
January 22, 2008 03:20:06 GMT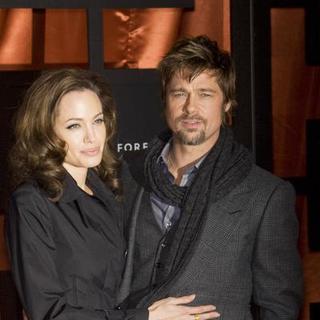 Have already had three adopted children and one biological daughter, and are keen to keep expanding their brood with another adoption.

The Hollywood celebrity couple reportedly are planning to adopt another daughter from Africa and thus hoping to visit African orphanages over the Easter holidays in March to find one.

News
>
Celebrity Gossip
January 22, 2008 03:07:44 GMT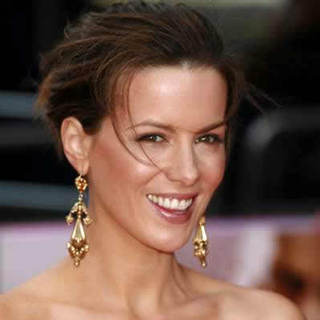 Beautiful vampire heroine in "" has been chosen to present trophies at the 14th Annual Screen Actors Guild Awards ceremony. On Monday, January 21, the 34-year-old actress along with and have been announced by the SAG officials to be among the stars presenters.

The three Hollywood stars are the newest additions to the previously announced presenters, including , , , , and Burt Reynolds. The officials also said that at the ceremony, they will be joined by , , , and .

News
>
Celebrity Gossip
January 22, 2008 02:52:54 GMT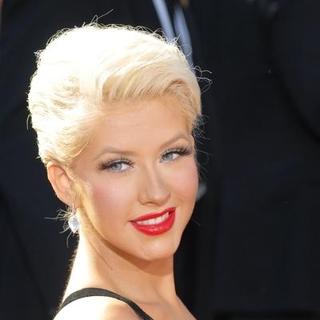 and husband Jordan Bratman have celebrated the birth of their newborn son, Max Liron Bratman, by inducting him into Judaism with a traditional bris ceremony.

Bris is a religious ceremony within Judaism to welcome infant Jewish boys into a covenant between God and the Children of Israel through ritual circumcision performed by a mohel ("circumciser"), on the eighth day of the child's life unless health reasons force a delay, in the presence of family and friends, followed by a celebratory meal.

News
>
Movie News
January 22, 2008 02:41:00 GMT
TriStar Pictures' thriller "" starring troubled starlet led the pack of 2007 Razzie nominations with 9 nods, including Worst Picture count. On Monday, January 21, the film directed by Chris Sivertson was announced to be among the candidates of the best of the worst awards receivers.

For the Worst Picture prize, "I Know" was put in the same category with "Bratz", "", "" and "". Aside from the Worst Picture nomination, the movie also received gongs for Worst Screenplay, Worst Remake or Rip-Off, Worst Excuse for a Horror Movie, Worst Supporting Actress for , and Worst Director for Sivertson.

News
>
Celebrity Gossip
January 22, 2008 02:26:09 GMT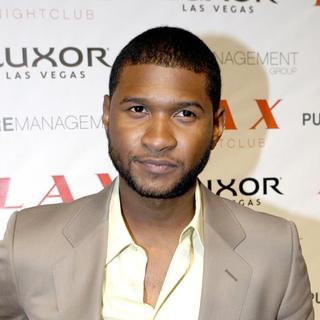 Report on the death of 's father has been made public just yesterday, and here comes an official confirmation from the R&B star's representative about the unfortunate.

Usher's father, named Usher Terry Raymond III, passed away at an Atlanta hospital on Friday, January 18, a representative for Usher confirmed to People, adding that the cause of death was not immediately known.

News
>
Celebrity Gossip
January 22, 2008 02:04:08 GMT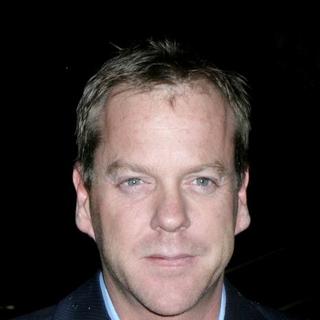 is now a free man.

The actor was released from Glendale City Jail at 12:05 A.M. Monday, January 21 after completing his 48-days sentence for driving under the influence and a probation violation. He, according to Glendale Police Officer John Balian, was ushered out a back door and into a waiting car to avoid the media near the Glendale jail's main entrance.

News
>
Movie News
January 21, 2008 09:42:22 GMT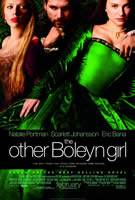 's historical drama "" completes the 58th Berlin International Film Festival's main program. As promised after the first 18 titles announcement on press releases on December 10, January 9 and January 15, the final eight films lineup has been confirmed on January 18, some of which rounded up the Competition program.

Joining "Boleyn Girl" in the lineup are three other U.S.A. films, namely Dennis Lee's family drama "" starring , Michel Gondry's comedy "" starring , and Lance Hammer's "Ballast", one Korean film "Bam gua Nat", one French film "Il y a longtemps que je t'aime", one Finland film "Musta Jaa" and one Iran film "Avaze Gonjeshk-ha". Five of the films will make its world premiere in the festival, while the three other will have their international premiere.