News
>
Movie News
November 24, 2008 07:05:01 GMT

Three more stills of "" have been making their rounds. Released by Laika and Focus Features via Latino Review, the new images display Coraline in three different situations. One of the pictures shows her sitting at a dinner table while trying to get her parents' attention, while another one takes a look at her with Wybie as they are drawn into a circus. The last one which is posted on the news photo present Coraline in the portal to the parallel world.

Based on Neil Gaiman's international best-selling book, this 3-D animated stop-motion fantasy film follows the story of a young girl who unlocks a mysterious door connecting her real world to another with a parallel reality. Desperate to find a world better that the one she's been living in, Coraline is about to learn the true meaning of an old say "Be careful what you wish for" as she faces evil in the world which serves as an alternate version of her life.

News
>
Music News
November 24, 2008 06:37:40 GMT
released their sophomore studio album "" in June 2007. Dealing with what they called as "an unbridled outburst of emotion," the record landed at number 15 on Billboard Hot 200 Albums chart and at number 2 on U.K. Rock Albums chart, selling a total of 1,040,000 copies across the U.S.

Following their success with "Riot!", Paramore were signed by Catherine Hardwicke, director of "", to write songs for the vampire movie soundtrack. One of the songs they worked on is titled "Decode" and peaked at number 12 on Billboard Hot Modern Rock Tracks chart. Meanwhile, the soundtrack album for the romantic drama movie itself made its debut at number 1 on Billboard Hot 200 Albums chart, having sold about 164,700 copies in its first week in the U.S. stores and added another 107,000 copies in its second week on sale.

News
>
Movie News
November 24, 2008 06:21:14 GMT

A series of new images from the forthcoming sci-fi remake, "", has been unearthed. Put forward by IESB, the nine fresh photos take a closer look into the characters, including Klaatu, Helen Benson and her stepson. They also spoil out some of the action sequences to be expected.

The movie tells the story when an alien named Klaatu comes to New York City to meet the leaders of the Earth and warns them about the impending danger mankind are facing. Taking the form of a human being, he eludes capture to gain better understanding of the Earth's dominating inhabitants. And as governments and scientists race to unravel the mystery behind his appearance, a microbiologist and her stepson get caught up in his mission and uncover what he means by being a "friend to the Earth".

News
>
Celebrity Gossip
November 24, 2008 05:10:07 GMT
' parents and some celebrity friends lend a helping hand to celebrate the Disney star's 16th birthday Sunday, November 23 during the 36th annual American Music Awards (AMAs). The celebration is just the other one that the actress-singer has following an early celebration on October 5 at California's Disneyland.

Singer father and mother Leticia "Tish" Cyrus are seen posing with birthday girl Miley. The likes of , , , and are all seen surrounding and cheering the birthday girl as she blows the candles placed on her birthday cake.

News
>
TV News
November 24, 2008 05:03:58 GMT

Season one of "" officially wrapped up on Sunday, November 23 and the episode leaves some questions hanging for the second season that is expected to air in the midseason. Titled "You'll Be the Death of Me", the episode ends the reign of Rene as the serial killer, that is on the hand of Sookie.

While Jason is in prison, finding salvation in an anti-vampire cult called Fellowship of the Sun, Sookie accepts Rene's offer to take her home. On the way, Sookie senses Rene's murderous nature and swims through his thought only to find that he is thinking about murdering her grandmother. In other places, more about Rene is revealed. Arlene finds his collection of sex films, where one of them includes Maudette, and Sam smelling his vest and coming to Sookie's rescue.

News
>
Music News
November 24, 2008 04:41:23 GMT
More from the stage of the 36th annual American Music Awards, have been named as "T-Mobile Breakthrough Artist". They win over such contenders as , , , and .

Meanwhile , and have added another AMAs' trophy to their pockets. Kanye receives a prize for "Favorite Male Artist" in Rap/Hip-Hop Music and Alicia puts her 2007 third studio effort "" on top as her LP wins "Favorite Album" in Soul/Rhythm & Blues Music.

News
>
Movie News
November 24, 2008 04:20:32 GMT

Another look into drama mystery "" has been unleashed through a fresh international trailer. Courtesy of Bad Taste, the two minutes plus video helps to explain the movie from Benjamin Button's perspective. Giving out many never-before-seen footage, it shows the building-up romance between him and the only woman he loves.

Adapted from the classic 1920s story by F. Scott Fitzgerald, "Benjamin Button" is a traveler tale about a man who is born in his eighties and ages backwards. The story begins in New Orleans at the end of World War I in 1918 and continues to the twenty-first century, chronicling his journey when seeking a place where he fits in.

News
>
Celebrity Gossip
November 24, 2008 04:18:58 GMT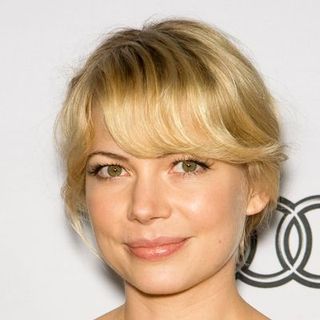 In an interview with Newsweek, shared her struggle to move on from the death of actor , her ex-fiance and the father of her daughter Matilda Rose Ledger, hinting that she still misses him 10 months after . "The more time that passes, the more you miss someone," the publication quoted her as saying.

"It's so sad. I guess it's always changing. What else can I say? I just wake up each day in a slightly different place -grief is like a moving river, so that's what I mean by 'it's always changing'", Michelle shared her feeling as tears ran down from her eyes. " It's a strange thing to say because I'm at heart an optimistic person, but I would say in some ways it just gets worse. It's just that the more time that passes, the more you miss someone. In some ways it gets worse. That's what I would say."

News
>
TV News
November 24, 2008 03:40:13 GMT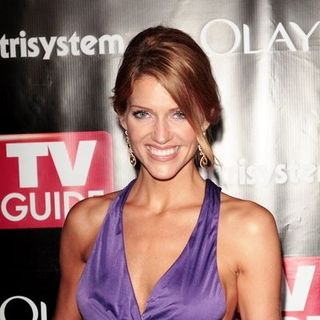 Charles Irving Bartowski also known as Chuck may find a new lover in a "" star. Reliable sources have informed E! Online that will get her debut appearance on "" as the titular character's new love interest.

Further information given by "Chuck" creator and executive producer, Josh Schwartz, states that Helfer will guest star for only one episode, episode 2.18, this season. He details Helfer is to play a special agent named Alex Forrest, Chuck's new partner and future love.

News
>
Celebrity Gossip
November 24, 2008 03:23:17 GMT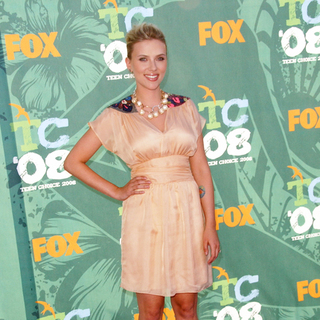 Newlyweds and reportedly have been discussing the best time for the actress to get pregnant as they are desperate to start a family "sooner, rather than later". Chicago Sun-Times' Bill Zwecker claims to have been told by a source that "Scarlett is keen to be a young mom and does not plan to be the sort of women who leaves motherhood too late and starts worrying about her biological clock ticking."

And now that Scarlett has done filming her new movie "" and won't start working on her next big screen project "" until late next year, rumor has it, the movie beauty and Ryan might think the time is right for her to conceive. The celebrity couple even is reported to be contemplating adopting a child from an American inner city.

News
>
Music News
November 24, 2008 03:16:50 GMT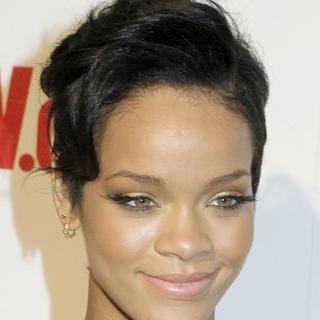 2008 American Music Awards has been held on November 23 and winners from six categories of the awards have been announced. From Los Angeles' Nokia Theatre, it was revealed that and have been named as some of the artists bringing home the Sunday-night trophies.

In Soul/Rhythm & Soul Music category, Rihanna wins "Favorite Female Artist", beating down and . Meanwhile, in Country Music group, Rascal Flatts grab honor for "Favorite Band, Duo or Group", winning over and .

News
>
Movie News
November 24, 2008 03:14:33 GMT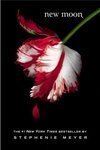 Following a stunning opening day of "" on Friday, November 21, Summit Entertainment have come out with a great news for "New Moon", the sequel to the romantic vampire drama on Saturday, November 22. In , the studio announced that the second "Twilight" movie are officially en route.

Though mentioning no further detail, such as the cast, director, release date or an actual start of production date, about the movie based on Stephenie Meyer's second novel of her Twilight series, the press release included Meyer's comment on the "New Moon" adaptation. "I don't think any other author has had a more positive experience with the makers of her movie adaptation than I have had with Summit Entertainment," she said. "I'm thrilled to have the chance to work with them again on New Moon."

News
>
Celebrity Gossip
November 24, 2008 02:42:35 GMT
Hollywood hottie has openly admitted she has crush on "High School Musical" star . "I'm obsessed with him," so she tells Page Six.

She, however, doesn't detail on what makes her admiring Zac. She, instead, simply says, "What you don't know is that Zac and I are the same person ... it's like Janet and Michael [Jackson], we are the same person."

News
>
Movie News
November 24, 2008 02:37:34 GMT

Proven to be one of the much awaited movies in 2008, "" has taken a giant bite out of the North American box office. Screened in about 3,419 theaters across the U.S. over the three-day weekend, the romantic vampire drama sells $69.6 million, dethroning James Bond's 22nd movie "" and besting over -voicing animation "".

Drawing in a huge number of teenage girls, the Stephenie Meyer's bestselling novel adaptation has made an impressive $20,636 per theater, according to Sunday morning estimates. With the huge opening bow, this Catherine Hardwicke's film has etched a new record as biggest opening ever for a female director, overshadowing the $41.1 million previous record set by Mimi Leder's "Deep Impact" in 1998.

News
>
Music News
November 24, 2008 02:18:32 GMT

After four-year hiatus, give fans clues on how they will be hitting the road again and entering the studio for recording sessions. Bringing out the news are the band's members themselves as they are posting a comical chat involving a talk on the possible touring and recording plans.

During the chat, keyboardist Tom Dumont said, "I have cabin fever. Maybe we should play some shows or something." Singer answered humorously, poking fun at her need for second hand to help her with her kids. "I think we should go out now. I don't think we should wait. Pack up the babies and get a bunch of nannies. So fun! Would be so inspiring to get out there and play all those songs again."