News
>
Celebrity Gossip
July 10, 2008 05:11:33 GMT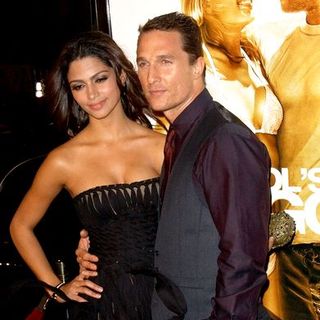 Claimed that he and his model girlfriend Camila Alves "are stoked and wowed" by the birth of their baby boy, will be $3 million richer should a deal is reached with OK! magazine to publish the first pictures of the infant. With such amount of money, the publication, according to TMZ, will as well cover Levi Alves McConaughey's first ever Christmas.

And while there have yet official words from either McConaughey or Camila about that matter, TMZ revealed further that OK! has also secured the rights to the wedding pictures of the couple should they walk down the aisle. The snaps will cost the magazine even more cash, it's been claimed.

News
>
Music News
July 10, 2008 04:54:21 GMT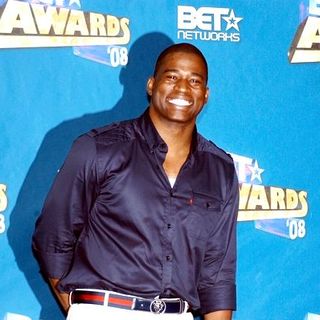 Getting close to the release date for his new LP "" on July 15, is set to celebrate it by preparing to premiere a new clip for his latest single "Shawty Say". The shooting for the upcoming video has been started earlier this week in L.A. and he will also be accompanied by on the clip.

Speaking about the concept of his new music video, David told MTV, "The concept of the video 'Shawty Say' is really about the things women say about men that a lot of times we don't pay attention to." Moreover, the rapper also said, "As a brother, I just wanna articulate what the ladies are saying to me in a way that men could actually embrace it. So what we going around doing is seeing the men who ain't treating their women right and we're pulling them aside and interrogating them. 'This is what your woman is saying. You need to go home before somebody scoop her.'"

News
>
Movie News
July 10, 2008 04:50:45 GMT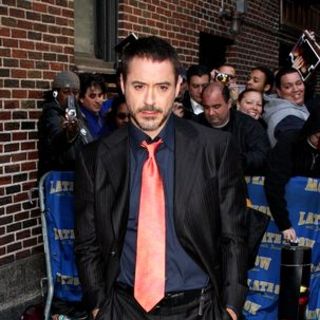 is going to exchange his bullet-proof armor suit with magnifying glass, calabash pipe and and a deerstalker cap. That happens because the "" star has been chosen to portray a legendary master detective in Guy Ritchie's feature film project "".

Nailing the titular character part, the 43-year-old actor joins the project after British filmmaker Guy Ritchie allegedly showed him the polished version of the movie's script. In re-imagining Holmes, the leading man of "" is expected to display a more adventurous side of the witty detective. Depicting this character will be Downey Jr.'s first job after his highly successful "Iron Man".

News
>
Music News
July 10, 2008 04:05:31 GMT

After spending the past two weeks on the runner-up position 's "" has managed to regain its chart topper position on Billboard Hot 200 chart this week. Wayne tackled the previous chart leader 's "" that dropped one spot to #2.

The rapper's success to get back its top spot was triggered by the selling of "Tha Carter III" this past weekend that reached the amount of 156,000 copies while "Viva la Vida" only managed to sell 149,000. In total, after four weeks of release, the rapper's new LP has been sold about 1.68 million copies.

News
>
Movie News
July 10, 2008 03:54:08 GMT

In late July, media have been buzzing around the fact that "", the sequel of the blockbuster movie "", is using Chevrolet's Beat and Trax as the film's new concept cars. But, it seems that Beat and Trax won't be the only concept cars provided by Chevy to appear in the action fantasy movie.

Recently, words circulating suggest that Chevrolet's latest electric car named Volt will be involved in the Michael Bay-directed film. An insider to the General Motors Corporation, as reported by Reuters, noted that the first plug-in hybrid vehicle has been set to appear in it. Still, there are no shared detail about what robot clan this car will be transforming into.

News
>
Celebrity Gossip
July 10, 2008 03:19:15 GMT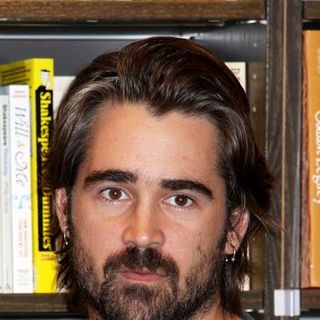 Hit-and-run is a no for . The Irish actor shows his responsible side, leaving an apologetic note with his contact information on a vehicle he hit with his car in a Hollywood parking lot.

Details chronicling the unfortunate were not disclosed. It's been claimed though that Farrell hit the back of the car while he was behind the wheel of his Ford Bronco.

News
>
Movie News
July 10, 2008 03:12:09 GMT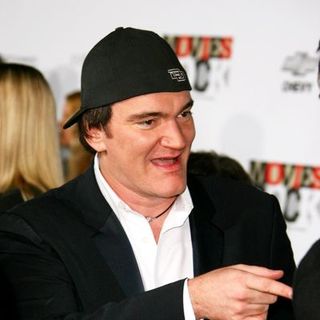 With Hollywood actor on the hot seat of the rumored casting, news coming from the latest movie project from Quentin Tarantino supposedly couldn't get any better than that, but it just did. Giving an update to "", the filmmaker known for his works underlining nonlinear storylines and stylized violence has shared a preview to the World War II film.

Posted firstly by Latino Review, the so-called script consisted of five chapters and tell an intertwined story of a squadron of soldiers led by Lieutenant Aldo Raine whose part allegedly has been offered to Pitt and a French Jewish teenager by the name of Shosanna. The soldiers are given the order to go behind the enemy lines and blow up a movie theater in Paris because it is premiering a propaganda war film by Hitler's right hand man, Goebble. Little that they know, Shosanna, who survives the massacres of her family by the Jew hunter Colonel Hans Landa, is attending the premiere with one surprising plan for the Nazi in mind.

News
>
Music News
July 10, 2008 03:10:41 GMT

Prior to the release date of their new album English rockers have just premiered the music video for their new single "Love Is Noise". The rockers streamed the new clip via their on July 9.

The scenes on the clip contains mixed up shots of different footages. It started with a glimpse of snow mountain and then went on to the band playing the song in a dimly-lit room while the singer Richard Ashcroft was singing while sitting on a chair in a dark room. Beside that there are also footages of dancers, a love couple, a women with her falcon and other stuffs.

News
>
Celebrity Gossip
July 10, 2008 02:59:13 GMT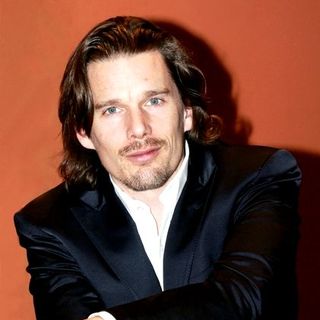 is a married man for the second time. The movie star has married his former nanny Ryan Shawhughes three weeks ago, a source close to him confirmed to People.

In addition to the wedding confirmation, the friend furthermore also revealed that Hawke and the pregnant Ryan are expecting a baby girl. No word on her due date as of press time.

News
>
Music News
July 10, 2008 02:34:42 GMT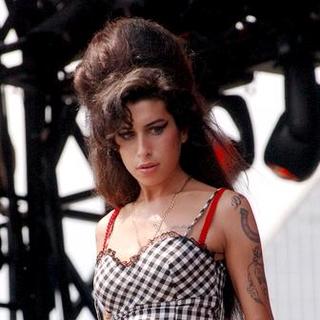 Despite her troubled personal life, apparently is attempting a career reinvention. The British songstress reportedly is about to launch her own club night in London and will as well have a DJ battle.

The club night, named Snakehips At The Monarch, is scheduled to be launched at the Camden Monarch venue in North London on Thursday, July 10, the same day her incarcerated husband Blake Fielder-Civil is expected to be sentenced in court. Per British music magazine NME, during the event Amy will play a selection of songs that have influenced her music.

News
>
Music News
July 10, 2008 02:34:01 GMT

The music video from 's collaborative effort with Santogold and ' Julian Casablanca for a song titled "My Drive Thru" has just been premiered on July 9. Beside featuring the three singers, the clip also saw the appearance of Pharrell's band mates on N.E.R.D, Chad Hugo and Shay Haley.

The new video itself saw Pharell, Santogold and Julian singing in white background set with the addition of cool computer effects. In the end of the clip the three singers were partnered by Chad and Shay. The logo of Converse also appeared at the end of the music video.

News
>
Movie News
July 10, 2008 02:12:20 GMT

Premiered at the 2008 Sundance Film Festival, the star-studded action thriller "" has just gotten a bit more interesting. Just recently, the Larry Bishop's feature film let out its red band trailer to share glimpses of what the movie is all about.

Though the trailer isn't exactly giving out the story plot, it presents viewers with an introduction to the main characters in the story as well as what they are capable of doing. Providing a throwback to 70's biker flicks which is full of bikes, beer and booty, it highlights on the appearances of , , , and David Carradine.

News
>
Celebrity Gossip
July 10, 2008 02:08:47 GMT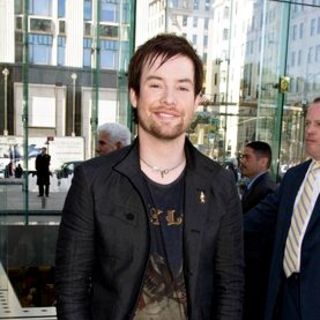 is cashing in on his new predicate as an American Idol by signing an endorsement deal with shoe giant Skechers. He, thus, will be featured in several print promotional campaigns for the line through December 2009.

Announcing their partnership Wednesday, July 9, Skechers confirmed they will use Cook's image to advertise its line of casual footwear, including the new styles which according to the company "will reflect his personality, interests and appeal." Cook will begin appearing in a fall campaign to coincide with the release of his first post-Idol album on 19 Recordings/RCA Records and the continuing of American Idols Live! Tour 2008.

News
>
Movie News
July 09, 2008 10:03:52 GMT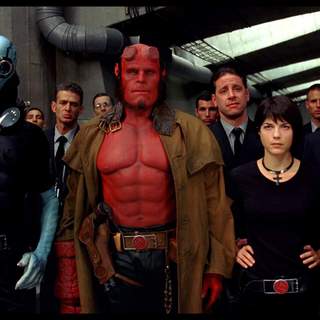 ©
On July 11, Universal Pictures will be presenting movie lovers and Dark Horse Comics' fans with "", the sequel to the 2004 supernatural action-thriller "". Bringing the big red and gentle demon to the big screen for his second live action appearance, the studio have promised to deliver a more action-packed and badder movie and have teased fans with numerous footages from the movie.

To most people who have seen "Hellboy", the big red creature and those around him probably feel familiar. Still, like many other sequel movies, in "The Golden Army", he will be facing a band of new enemies. To refresh the fans' memory as well as to provide knowledge about the old and new characters in "The Golden Army", we have compiled the main characters of the heroes, the baddies and the creatures.

News
>
Celebrity Gossip
July 09, 2008 09:16:57 GMT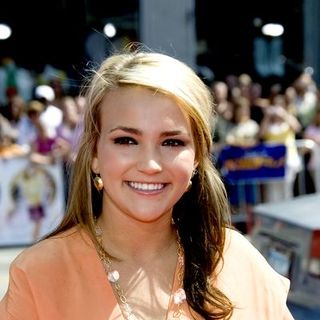 Following a scam showing two fake photos of ' baby daughter Maddie Briann Aldridge on a MySpace account came an official photo of the tot who was born on June 19. Jamie who gave birth to her first child at the age of 17 gave exclusive pictures of her and her baby as well as the coverage of the delivery to OK! magazine.

The exclusive photo shoot was accompanied by the interview done with the new mother. Jamie shared some details on the labor moments saying, "They'd told me it would be an eight- to 12-hour labor, and I was ready to have the baby in three to four hours. I had a perfect pregnancy and a perfect delivery. I was very blessed."