News
>
Music News
September 30, 2008 01:16:03 GMT

's lead vocalist has slammed recent rumor claiming that he has agreed to do a roadshow with the band. A statement issued on has made clear that the rumor is not true saying, "Contrary to a spate of recent reports, Robert Plant will not be touring or recording with Led Zeppelin. Anyone buying tickets online to any such event will be buying bogus tickets."

Further, Robert explains that he is now in the middle of touring with country musician " in support of their duet album called "", which has been honored as Album of the Year at Americana Music Association's 7th Annual Honors & Awards show at Nashville's Ryman Auditorium on September 18. After those dates, he is said to have "no intention whatsoever of touring with anyone for at least the next two years."

News
>
Celebrity Gossip
September 29, 2008 09:33:58 GMT
Willing to get better with his growing age, has a change of heart that he decided to turn his back on his raunchy past. The hit maker openly admitted he no longer wants to write songs with lusty lyrics and perform dirty dancing on-stage because he does not want to offend his fans, who as time goes by have grown up and had children.

Talking about his determination, Prince told USA Today, "I did the Dirty Mind tour and pushed that envelope off the table. What I didn't do, finished. I don't want to go back. You have to get out of your own way." He went on revealing the fact that he is a Jehovah's Witness advocate has also contributed to his decision. Giving credit to the bible, which he often reads, Prince furthermore remarked "that's another way faith has changed me."

News
>
Movie News
September 29, 2008 09:33:56 GMT

The first look into Columbia Pictures' "" is given through the release of its trailer. The drama film once again unites people behind the Oscar-nominated "" which are actor , director Gabriele Muccino and producers Todd Black, Jason Blumenthal, James Lassiter and Steve Tisch.

Telling the story of everyday life, "Seven Pounds" will see Smith playing an IRS agent named Ben Thomas who thinks he ruins his life in mere 7 seconds. As an attempt to make amends, he takes the identity of his younger brother and determines to change the lives of seven people on his list. Twist of story comes in when he falls in love with one of them and his own life is about to change.

News
>
Movie News
September 29, 2008 09:14:04 GMT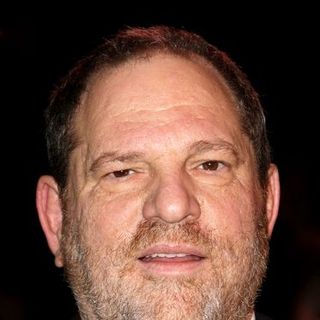 The Weinstein Company finally announce the release date for their big screen "", marking that a dispute between producers Harvey Weinstein and Scott Rudin over the movie's release has been resolved. "We are in complete agreement on the date we have chosen," the two say. "Working together, we developed a plan to extend the postproduction schedule in order to give Stephen Daldry the additional time he needs to successfully complete the film."

In a joint statement, the two producers reveal that the drama film, which stars and , will come out on December 12, keeping Harvey's previous plan which had been strongly rejected by Scott. Some say that Harvey's rush move happens because he wants to bring the movie as an Oscar candidate. On the contrary, Scott, who has two other awards movies out this year, lobbied for a 2009 release and refused to be pushed up.

News
>
Movie News
September 29, 2008 08:39:28 GMT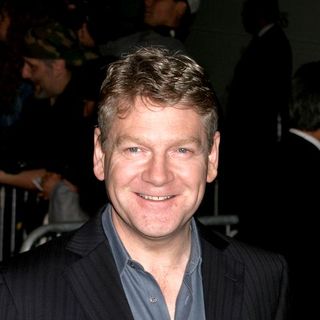 With several names coming out attached as the helmer of "", Kenneth Branagh becomes the last one mentioned. The Northern Irish director and actor who was catapulted to success through the 1989 "Henry V", is said to be in talks to helm the Marvel Comics adaptation of "Thor".

The news comes from Variety that reported Marvel Studios chief Kevin Feige picks Branagh as the director. This has been considered as an odd choice for Branagh has not helmed any action movie in more than a decade although he did earn two Oscar nominations for "Henry V". No other details have been shared except that the movie is aimed to be released on June 4, 2010.

News
>
Music News
September 29, 2008 08:02:40 GMT

' upcoming sixth studio album, "", has been confirmed to be exclusively released through big retailer, Best Buy. Some details of the agreement are reportedly still in the work, including the album release date.

Previously, several new songs from the band's upcoming album were leaked earlier. The blogger behind the posting had been questioned by FBI due to his illegal action. Meanwhile, another song from the band's long-delayed album titled "If The World" is speculated to appear in the upcoming and 's movie "".

News
>
TV News
September 29, 2008 07:56:24 GMT

Sneak peek to "" 3.02 has been given attached to the season premiere on Sunday, September 28. Following the holiday, Kevin and and Nora are still in tension while Kitty and husband Robert get serious with their adoption process.

A social worker starts visiting the couple and attends a 'typical' Walker family dinner. Meanwhile, Holly is giving Rebecca the full access to her two million dollar trust fund, making Rebecca to question her mother's motif. Rebecca's romance to Justin also heats up on the couch. Holly, in the mean time, investigates a former Walker's 'secret'.

News
>
Celebrity Gossip
September 29, 2008 07:34:11 GMT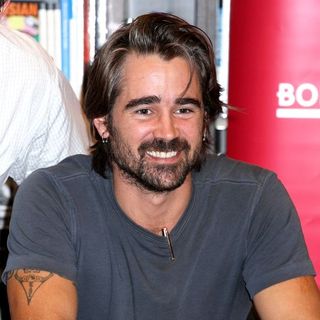 Dating English novelist Emma Forrest, is reported to have converted to her religion, Judaism. The New York Post's Page Six reports that the actor was seen at a party in West Hollywood wearing a chain with a Star of David pendant around his neck.

Farrell and Emma were seen attending a West Hollywood party for Heeb magazine at MBar earlier this month. It was during the event that he was spotted sporting the necklace, prompting rumors that he and Emma are getting serious with their love relationship.

News
>
TV News
September 29, 2008 07:18:44 GMT

The new season of "" has rolled in on Sunday, September 28 and a sneak peek of the next week's episode has been made available. Titled "We're So Happy You're So Happy", the episode promises more "lies, secrets, betrayal" and mysteries that get "juicier".

Lynette discovers her son, Porter, has a softer side, which she finds endearing; Gaby amusingly attempts to mask her demise in social stature; and the time has come for the men in Susan's life to meet. Meanwhile Bree begins to feel the pressures of balancing marriage and a career, Edie is reminded just how hostile the neighbors on Wisteria Lane can be, and a suspicious Mrs. McCluskey enlists Katherine's help to uncover more about their new neighbor, Dave.

News
>
Music News
September 29, 2008 07:04:19 GMT

Rapper reveals his desire to enter recording room with troubled singer . "I would love to work with her. I think she is a talented genius of an artist," he says.

Unfortunately, the rapper, who has gained entry to U.K. after due to "unresolved convictions", feels disappointed when the "Rehab" singer hasn't given him a call yet. "She won't pick up the DAMN phone but that's OK. I ain't mad at her," he adds in a statement.

News
>
Movie News
September 29, 2008 06:48:39 GMT

Becoming a hit in its native country, and transcending itself to U.S. audience, sketch comedy series "Little Britain" is heading to the big screen. The feature film, which is backed up by producer Simon Fuller, will present the characters played by David Walliams and .

A single story line will include many of the actors' notable characters such as teenager with horrible attitude Vicky Pollard, computer-obsessed Carol Beer and cross dresser in denial Emily Howard. "This was on the back burner while David and Matt concentrated on their American TV show, Little Britain USA. But they are both keen to get the project up and running," a source told Daily Mirror.

News
>
TV News
September 29, 2008 06:17:23 GMT

Preview of "" episode 1.05 is available. The HBO vampire series will on Sunday, October 5 rolls the episode called "Sparks Fly Out", presenting Bill and his memory flashbacks on the wartime incident that changed his fate forever.

Spurned by an exasperated Sookie, Bill ends up winning over Adele's church audience with his vivid recollections from the Civil War, though Andy and Bud remain suspicious. Sam tries to make the most of his opportunity with Sookie, though she's clearly not ready to commit. Ignoring Tara's rebuff, Lafayette convinces Jason to give vampire blood, aka "V juice," another shot.

News
>
Music News
September 29, 2008 06:14:49 GMT

When eliminated on the season 3 of "", stepped out with an exit speech, saying that something big out there had been waiting for her. "I don't know when or where or how, but God has something in store for me," she said at that time.

Two years later she proved it by landing the part of Effie White in a musical film called "" along side other big names such as , , and . The song, "And I Am Telling You I'm Not Going", that she performed on the movie, has been praised as "five mellifluous, molto vibrato minutes". Also as Effie White who sang the tune, Jennifer won Golden Globe Award as Best Actress in a Supporting Role. In addition, she won Academy Award for Best Supporting Actress for her big screen debut performance.

News
>
Celebrity Gossip
September 29, 2008 06:04:58 GMT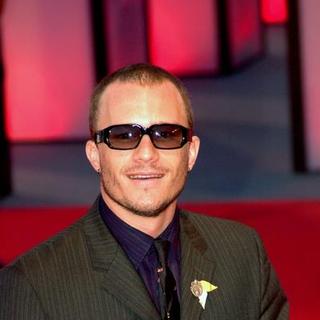 After months of closed court hearings, it is finally ruled that 's daughter, Matilda Rose Ledger, whom he has with then fiancee , will become the legal heir of his $2 million estate, Australia newspaper the Sunday Times reports. According to his father Kim Ledger, his late actor son's will originally had the asset divided up to his parents and sisters, but after further talk the whole family decided to give it up to the 2 year-old girl for her benefit.

Heath, who died on January 22, 2008 as a result of an accidental prescription pill overdose, gave away his entire estate to his parents and three sisters, Kate and Olivia Ledger and Ashleigh Bell, in a will he signed on April 12, 2003, two years before Matilda was born. The will left half of the estate to Kate, Olivia and Ashleigh with the remainder was to go to his parents, Kim and Sally Bell, after debts had been paid.

News
>
Movie News
September 29, 2008 05:10:54 GMT

One of the curiosities behind "" is unveiled through the release of on-set photos where Jason Voorhees is photographed without his mask on. The character portrayed by Derek Mears is shown for the first time with a badly-shaped face, the distortion he has to bear since he was born.

The courtesy of HorrorBid.com, is taken from the scene in a forest where there's also an old toppled bus. The horror movie remake has wrapped up its principle photography in Austin, Texas in June this year.