News
>
Music News
August 08, 2008 04:45:11 GMT

Another controversy is rolling towards rapper . He is accused for sabotaging his rapper friend . In a surprising interview, Joe says that R. Kelly has applied a pattern of stalled promotion by pressuring radio DJs, asking them not to play his record when it has started getting fans' attention.

Earlier this year after Jive Records has pushed back the release of his 2007 LP, "Ain't Nothin Like Me" for several times, Joe has decided to leave the label. Joe believes that his rival R. Kelly has been the one to blame, claiming that R. Kelly has put pressure on label executives to stall his album. "R. Kelly was very instrumental in making a lot of decisions when it came to my records being played on the radio," Joe said during the interview. "He would make a call to the radio station or to the label and say, 'Hey, this Joe record is too hot right now. Yall need to pull that back.' And they would oblige."

News
>
Celebrity Gossip
August 08, 2008 04:33:53 GMT
She's all her own now, literally. is back on the single market as she has split from boyfriend, club owner Charles Ferri, the New York Post reports. The lovebirds who've been dating for two years blame distance for their split.

A source close to both Graham and Ferri said, "They found no time for their relationship." Blaming the long distance for their break up arguably is understandable as the actress is busy working on her acting career in Chicago whereas Ferri, who's the owner of the New York club Star Room, has been working hard prepping to launch Star Vodka in New York.

News
>
Celebrity Gossip
August 08, 2008 03:49:46 GMT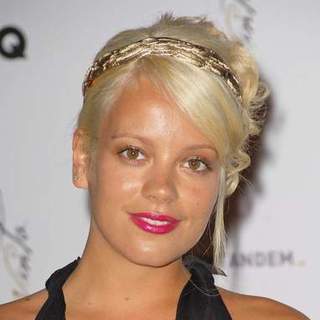 Adding to the many celebrities that have experienced wardrobe malfunction, is the latest. The British singer and TV presenter had the embarrassing moment of herself when her low-neck top slipped over and accidentally exposed her breasts during an outing in London on Thursday, August 7.

Lily was making her way out of her BMW, reportedly to meet ex-boyfriend Ed Simons of , when her white sheer top unexpectedly exposed one of her breasts, much to her surprise. Her other boob popped out in separate occasion on the same day that was when she had just returned home.

News
>
Music News
August 08, 2008 03:14:59 GMT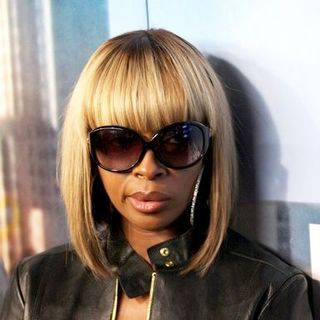 American R&B/soul singer will be heading to court room. A New York production company called Dream Family Entertainment has filed a legal action against her for stealing song "Work That" used in her 2007 album "" from the company.

To make matter worse, the fact that Mary's name is listed as a songwriter on the track opens an indirect claim for the song. Besides that, the alleged stolen song is also used as a commercial ads of iPod from Apple Inc. However, the diva becomes the only one who is named in the lawsuit because Apple's name isn't in the paper.

News
>
Movie News
August 08, 2008 03:11:52 GMT

Apart from following another adventure of the boy wizard, Harry Potter, the sixth installment of J.K. Rowling's adaptation novel series, "", will introduce a new character to the movie franchise, Regulus Black. Though the character won't be the center of the story, an interesting tidbit about him has been shared.

Posting about the forthcoming action fantasy movie, Harry Potter's Page revealed a possible spoiler related to the younger brother of Sirius Black. In the article, it is noted that the movie will have more of Regulus' story than the book it is adapted. It is further explained that in the series of flash-back scenes, it will be displayed how he joined the Death Eaters and killed by Voldermort in the end. Although reporting the story, the site insisted that the truth of the report is yet to be proved.

News
>
Celebrity Gossip
August 08, 2008 02:45:10 GMT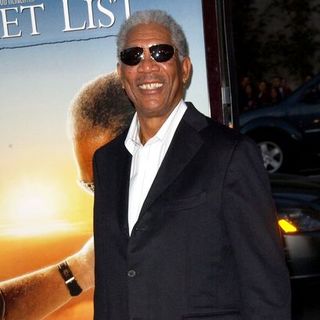 is a hospital patient no more. He's been discharged from Memphis' Regional Medical Center Thursday, August 7, just four days after he was sent there following a in Mississippi over the weekend.

Speaking on his hospital release to E! News, the actor said "I left the hospital today just after 12 noon, Memphis time. I'm doing very well. I feel really good." He continued saying, "I just really, I thank the staff at Elvis Presley [Hospital] and many, many thanks to my many well-wishers. It's great to know people care about you."

News
>
Music News
August 08, 2008 02:29:11 GMT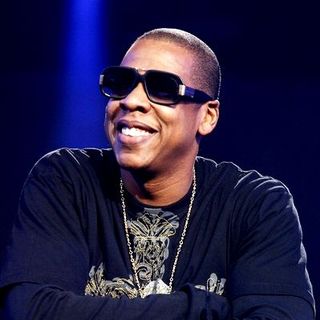 A new album from is no longer a rumor since the rapper himself confirmed the project during 's Glow in the Dark concert where he became a guest star. At his Madison Square Garden concert on Wednesday, August 6, West called out Jay-Z to join him on stage to perform "Jockin' Jay-Z" which is speculated to be one of the tracks from the new album.

West said during the performance that the song was recorded while he was in Hawaii. Rapper Memphis Bleek provided further explanation, saying that West has produced the beats especially for Jay-Z. To Billboard.com Bleek said, "Kanye just brought him a new beat called 'Brooklyn'. You know Jay though, he's always changing his mind. It's going to be a masterpiece though. Kanye gave him some beats where I told Jay that I'm hating on him for having them. The beats are like new rhythms with old drums. Just picture Jay-Z having four records like 'Encore'". The latest mentioned title is a track that became a popular single in Jay-Z's 2003 album "".

News
>
Celebrity Gossip
August 08, 2008 02:17:13 GMT

That once dated , it's an old story. However, it was not until recently that the teen sensation finally confirmed her long-rumored romance with the teen rocker of boyband . She confessed their romance in an interview in the forthcoming September issue of Seventeen magazine.

Opening up like never before about her and Nick's two-year relationship, which has long been the subject of media speculation, the "Hannah Montana" star confessed "Nick and I loved each other." She went on revealing, "We still do, but we were in love with each other. For two years he was basically my 24/7. But it was really hard to keep it from people. We were arguing a lot, and it really wasn't fun."

News
>
Movie News
August 08, 2008 02:12:33 GMT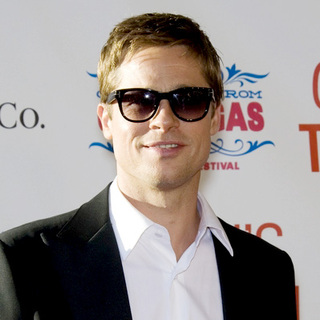 While rumors on the casting of "" have been crowding the media lately, one major signing of a particular Hollywood actor for the Quentin Tarantino's latest feature film project has been confirmed. Said to be in talks for Lieutenant Aldo Raine character, has officially been tapped to tackle the role.

Described to be a "Tennessee hillbilly", Pitt's character is the assembler as well as leader of the eight Jewish-American soldiers who are sent to a dangerous mission behind enemy lines. The 44-year-old actor is among the first actors signed for the action drama's cast ensemble joining helmer Eli Roth who is assigned to portray Sgt. Donnie Donowitz.

News
>
Music News
August 07, 2008 09:50:50 GMT
In anticipation of their fifth studio album's release, will release a series of webisodes entitled "Meet Me in California", a name derived from the title of one of the album's tracks. The first out of planned 12 episodes has been released earlier this week through ABC Family.

The series are directed by Mike Venezia who also helmed the fivesome on their video for "Making a Memory" and live concert DVD. The first episode that runs for almost five minutes, chronicles the band during stage performance and in a Malibu studio recording for the album which will be titled "".

News
>
Music News
August 07, 2008 09:48:01 GMT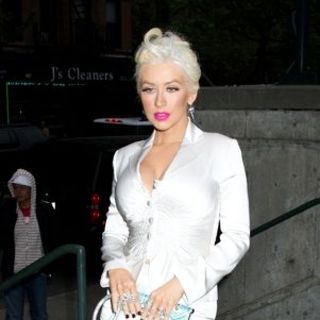 American pop singer has reportedly been invited by Billionaire Donald Trump later this month. The singer has been asked to perform in front of Donald's guests during an opening party for his new Trump International Hotel & Tower in Dubai.

The party won't take place in the Middle East where the new business is opened, but at Donald's private estate in Los Angeles. This has then made some claiming that Donald is on the way of struggling to get Hollywood rich people interested in his just-opened business in the United Arab Emirates region.

News
>
Movie News
August 07, 2008 09:44:34 GMT

Following the outing of "" , a brand new restricted clip from the Deb Hagan-directed teenage comedy starring , Kevin Covais and Andrew Caldwell has been released. It displays how Caldwell's character trying hard to hit on two college girls they first meet at the Fieldmont University.

Highlighting on the reaction of the girls and the effort of Caldwell on hiding his high school identity, this less than a minute clip is an elaboration of the footage which has been included in the previously released . The new clip can be seen via .

News
>
Celebrity Gossip
August 07, 2008 09:09:41 GMT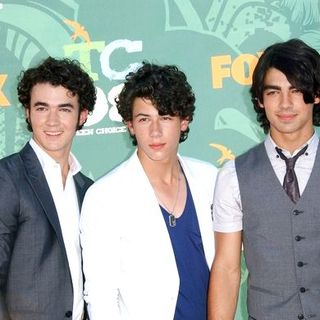 Becoming pop stars and everyone's idols, sure know how to make use their fame for good cause. The siblings are teaming up with Bayer to fight diabetes, which has been diagnosed with recently.

Attempting to raise awareness on the disease, Nick in companion of brothers and have all spent their time Wednesday, August 6 making an appearance before the crowd at New York City's W Hotel to help spread their words on the issue. The threesome are teaming up with the Bayer Diabetes Care organization to raise awareness among young people everywhere about proper diabetes care.

News
>
Movie News
August 07, 2008 08:50:41 GMT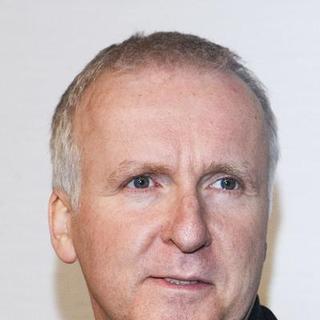 Having shot his forthcoming project in New Zealand since fall of 2007, James Cameron has finally completed the principal photography of "" and has moved onto the CG production. With that status being upheld, he comes out to discuss about his visionary on the highly anticipated 3-D sci-fi epic.

Confessing to the Hollywood Reporter that it is the most challenging movie he has ever made, the "Titanic" helmer stated that his goal with this project is to present a movie that is about CG animation and live action. During the filming in New Zealand, Cameron has taken the live-action part using the Fusion 3-D camera system. Now, he focuses on the CG part using a new performance capture production workflow.

News
>
Music News
August 07, 2008 08:27:56 GMT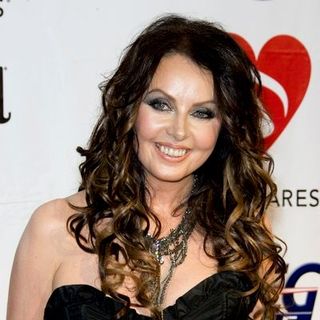 is confirmed as sole international performer who will open 2008 Beijing Olympic Games. She will perform at the ceremony on August 8 with a Chinese singer Liu Huan.

The grand opening will subsequently be aired live on NBC's The Today Show. Unfortunately, the title and content of the theme song that the two singers will sing, still remain a mystery.