News
>
TV News
October 29, 2008 09:51:31 GMT

A rumor goes around that three top celebrities, , , and , will play in the same sitcom series together. It is reported that HBO, the official network of some hit series like "Sex and the City" and "The Sopranos", has planned to pick the trio to star on the sitcom that is untitled.

Furthermore, a source also states that the show's chief has asked a favor from ("Extras" star) and Mark Cherry ("" creator) to write on the script. The story has been described as a cross between "Friends" and "".

News
>
Music News
October 29, 2008 09:37:56 GMT

An official cover art for 's fourth major studio effort "" has been uncovered. As seen on the news photo, Akon is captured standing tall in his luxurious black suit and glasses with the blue sea on the background.

Previously, official tracklisting for "Freedom" has also come out. Despite reports claiming that will be featured on the set, the album only named , , , Ray Lavender, and as his collaborators and missed out Jackson on the list.

News
>
Movie News
October 29, 2008 09:11:12 GMT

"" is most likely to begin filming sometime in early 2009. Of it, Collider reported that director Rob Cohen has revealed the matter through a recent interview saying, "We met the writers yesterday and we're trying to get into production by late spring, to have it out for the summer of 2010."

On the occasion, he also made time to confirm that this new "" project will team him up once again with action man who will reprise his role as Xander Cage, a law-breaking extreme sports enthusiast-turned-government agent. "Yes, they're doing it with me and producer Joe Roth. We made the deal recently, it's named xXx: The Return of Xander Cage," he exclaimed.

News
>
Celebrity Gossip
October 29, 2008 08:39:16 GMT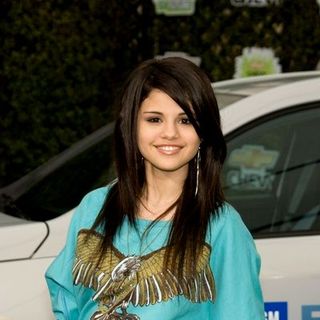 stopped by 's TV show "" for a scheduled interview, aired on Tuesday, October 28, talking about several issues, from the birthday gifts she got for her 16th birthday to the things that keep her down to earth despite her worldwide fame. She, additionally, also gave the audience some tips to make sure they have a great moment for the approaching Halloween festivity.

Asked by Rachael on what makes her really down to earth though she is idolized by many people, Selena gave credits to her parents, claiming their effort to have her doing the daily households, like setting up the garbage, doing the dishes, and cleaning her room just like many other kids at her age, really helpful to make her stay humble.

News
>
TV News
October 29, 2008 08:25:05 GMT

Good news for "Melrose Place" fans. The speculation around the series' spin-off now has been confirmed by The CW network spokesman, Paul Hewitt himself. The former hit soap opera will have its upcoming spin-off soon in 2009.

In the meantime, both The CW and CBS Paramount Network Television are exploring the possibility to put the remake in development for the 2009-10 TV season. In fact, according to EW's , "Melrose 2.0", the tentative title to the spin-off, is believed to premiere next fall.

News
>
Movie News
October 29, 2008 08:10:01 GMT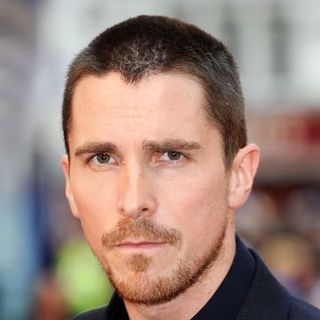 could be trading his Batman gears with another superhero costume. Australia's LiveNews has sparked rumors that the 34-year-old star is most likely to portray Dr. Stephen Vincent Strange, a former surgeon turned powerful sorcerer, in the earlier proposed comic book adaptation film, "".

Suggesting that Bale is the studio's first choice for the part, the publication went on by quoting a source, "Christian is hot property right now, courtesy of Batman. Doctor Strange is a very different kind of hero to Batman and it's felt Christian is the sort of actor who can make the part work on screen." Still, LiveNews noted that no deal has been signed yet on this casting possibility.

News
>
TV News
October 29, 2008 07:57:14 GMT

The most heavily guarded marine base in the world gets robbed in the new episode of "". Gibbs second guesses his own judgment when Vance assigns him a rookie to aid his team's investigation into the deadly bank robbery.

In the episode called "Collateral Damage", the NCIS are assigned for the case because they are considered the only ones who could solve the case, but Vance decides to include a newly-assigned agent named Dwayne Wilson as their assistant. Agent Michelle Lee (Liza Lapira) will also make a return to aid the team and according to writer Shane Brennan "Gibbs' gut instinct will kick in" concerning her past deceit.

News
>
Movie News
October 29, 2008 07:09:34 GMT

The nominees for the eleventh annual British Independent Film Awards (BIFAs) have been announced. On Tuesday, October 28, at Soho House in London, it is unveiled that IRA prison drama "Hunger" and crime comedy "" have dominated the list by collecting seven nominations each.

Both of them will battle it out for the title of Best British Independent Film, contending also with "", "Man on Wire" and "Somers Town". They will also go head-to-head for Best Screenplay and Best Debut Director. The latter is also known as The Douglas Hickox Award.

News
>
Celebrity Gossip
October 29, 2008 07:03:51 GMT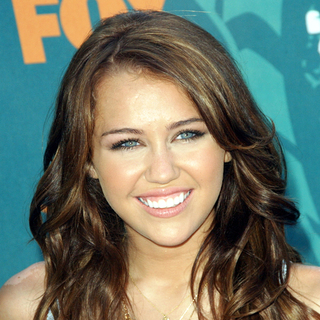 has hinted she doesn't mind being compared to her predecessors and despite their much publicized public breakdown. Speaking on how she is feeling with the comparison, she told reporters in Germany amidst tour for her new album, "", "I just think that they are super successful, and hopefully when I am compared to them, it's them [...] career-wise because they have all been super successful and had amazing careers."

Asked to utter her opinion about Britney and Lindsay, Miley openly praised them as "really talented." Specifically referring to Britney, she said, "I don't know about around here, but at the Video Music Awards and everything, Britney Spears has been taking all the awards home and has really had quite a comeback."

News
>
Music News
October 29, 2008 06:59:55 GMT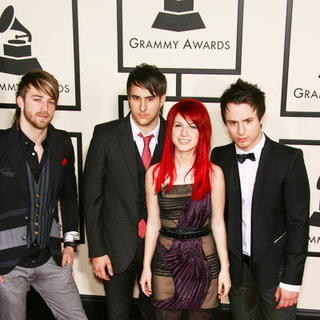 A less-than-30-second snippet of 's "Decode" music video has been unveiled. All wearing black costumes, the band's members are set playing the song in a dense forest with big trees imprisoning them from the outside world.

"Decode" is a new song that is specially penned for the soundtrack of the upcoming movie "". Other musicians, who will be involved in the work of the film's soundtracks, include , , 's Perry Farrell and composer Carter Burwell. The theme song LP will be available for purchase in the U.S. stores on November 4.

News
>
TV News
October 29, 2008 06:32:38 GMT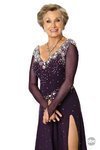 Veteran actress, Cloris Leachman, has done her final dance on Monday, October 27 on "". Her cha cha cha and group hip-hop dances could not make her to get another shake in the competition.

Leachman's total score announcement on Tuesday, October 28, gives her and the partner, Corky Ballas, the lowest score among the other pairs. Leachman who usually gets standing ovation after dancing and always receives compliments for her ability to dance in her age, now only received 15 out of 30 score from the judges.

News
>
Music News
October 29, 2008 06:16:48 GMT

Alternative rock band support their track, "Feel Good Drag", by releasing a music video for the song. The music video is directed by Endeavor Media and produced by Red Van Pictures. It shows the capture of the band singing their song in a tightly-shut room with a woman trying to get out.

"Feel Good Drag" is a song that previously appeared on the band's second studio album "". The single has been re-recorded and later listed as the first single on their fourth LP, "", which has been outed since August.

News
>
Movie News
October 29, 2008 06:15:36 GMT

Rumor has it, there will be a fourth 'American Pie' movie. According to , Universal Pictures have scrapped their plan on the direct-to-DVD American Pie movies due to the fact that they are planning to develop "American Pie 4".

Reportedly, this fourth film will bring back some of the leading actors from the previous "American Pie" movies. However, clues on the matter remain sketchy. There are yet confirmation or denial about the proposed movie itself from Universal.

News
>
Celebrity Gossip
October 29, 2008 06:10:02 GMT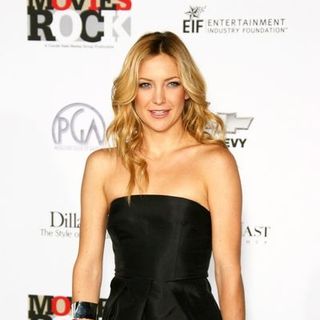 Halloween celebration came early for , who on Saturday, October 25, hosted a costume party for her celebrity friends to attend. The party was held at her Pacific Palisades home and there were about 200 people in attendance.

A photograph was obtained by People magazine, showing Kate's home being decorated with pumpkins, spider webs, witches and even severed heads hanging from the trees. A guest who happened to be at the star-studded party told People, the pool, located in the backyard, was covered and made into a dance floor.

News
>
TV News
October 29, 2008 06:06:15 GMT

In the next episode of "", an agoraphobic man falls ill and refuses to leave his home to be treated at the hospital. Therefore, House and the team go to his home to figure out what might be wrong.

Cameron takes charge of the case as she had treated the patient in the past and she and the team figure out ways to treat him at his home. However, the patient's condition worsens and it becomes difficult to treat him at his home, therefore House and the team plan to get the man into the hospital for surgery without causing any problems.