News
>
TV News
October 28, 2008 07:18:06 GMT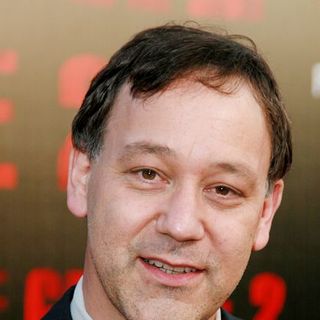 "Spartacus" will come into television in 2009 with Sam Raimi as its executive producer. Starz has announced that Raimi will be responsible to lead the series along with Rob Tapert and Joshua Donen for the production in early 2009.

Raimi will also collaborate with "Buffy the Vampire Slayer" veteran, Steven S. DeKnight, who serves as a showrunner on the series. The new series has been ordered for 13 episodes which will be premiered in 2009. "Spartacus" TV series will focus on the historical events and life of Spartacus, a slave who became the leader of the slave uprising against the Roman Republic in 73 BC.

News
>
Movie News
October 28, 2008 07:02:52 GMT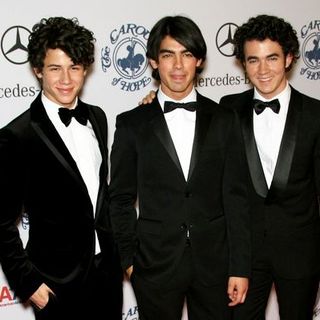 apparently are making their transition from singing sensations to movie stars. Having their own 3-D concert movie, "The Jonas Brothers: Burning Up", the pop rock band are set to make their feature film debut as they have been signed by the 20th Century Fox to star in "".

The three brothers, , and , will be portraying musicians whose parents are asked to care for a dog with severe flatulence problems right before the owner, who is also their aunt, passes away. For the project, they will be joined by their younger brother Frankie.

News
>
Music News
October 28, 2008 06:43:56 GMT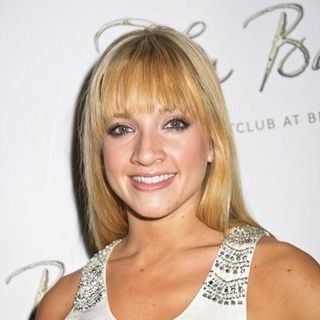 The drama in continues as the band lose Shannon Bex as their third member. Bex resigns from the group because she is fed up with the internal dispute between the remaining members and their boss, , according to New York's Z100 radio host Elvis Duran.

Previously, and D. Woods have been dismissed by Diddy from the girl group during the finale of MTV's "Making the Band 4". Richard Dawn said that the reason behind his decision is the fact that he "did not like [O'Day's] image ... where her image was going for the group."

News
>
Celebrity Gossip
October 28, 2008 06:39:09 GMT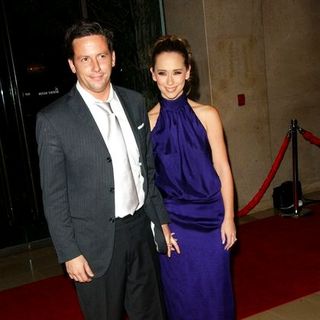 Admitting to love Halloween and consider it as a big thing, has revealed her Halloween plans, telling Entertainment Tonight that she and her fiance will dress up as and . The actress even insisted she's serious with the plan.

"We're just gonna have lots of babies!" the 29-year-old beauty jokingly said. "And I'm going to look really sultry and really drop dead gorgeous."

News
>
TV News
October 28, 2008 06:26:26 GMT

On October 22 episode of "" called "Pandemic", the story tells about a kind of epidemic which attacks the world and the people in it. The episode is a kind of spoof of "", a 2008 monster horror film, using the involvement of Stan's dad Randy and the giant pig.

The situation in "Pandemic" is getting out of control and people are struggling to fight it or to save themselves. While at the same time, Stan, Kyle, Kenny, and Cartman are trying to take some advantages from the chaos.

News
>
Movie News
October 28, 2008 06:23:29 GMT

Following the success of "" on , "", another dancing movie from director Kenny Ortega, has been pushed forward by Paramount Pictures. According to Variety, the modern version of 1984 Herbert Ross' movie, is now prepared to see its production kicked off in Spring 2009.

In order to make sure everything is ready for Spring production, Paramount have brought in "" director Peter Sollett to the writing crew. Sollett will rewrite the script penned by Jon Hartmere. Additionally, the studio have also signed on Craig Zadan and Neil Meron as the producers alongside Dylan Sellers.

News
>
TV News
October 28, 2008 06:16:19 GMT

Chuck, in the middle of his mission bumps into an old flame who dumped him and broke his heart. In the new episode of "", Chuck's ex-girlfriend Jill appeared while he was on a Nerd Herd call. In an attempt to save face, he lies to the girl and tells her that he is more successful than he really is.

When Chuck flashes on Jill's boss, a research scientist who may have developed a deadly bio-weapon, he, Sarah and Casey must find out if Jill is involved. Meanwhile at the Buy More, Big Mike nearly chokes to death, which leads company efficiency expert Emmett to implement a mandatory CPR course taught by Captain Awesome.

News
>
Celebrity Gossip
October 28, 2008 06:00:23 GMT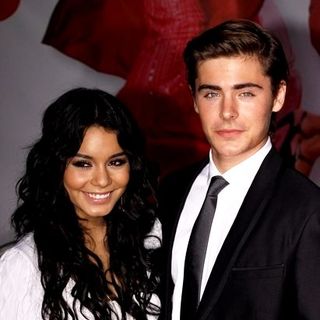 Attending his manager Jason Barrett's wedding in Hawaii over the weekend, took his actress girlfriend for a romantic stroll on the beach on Sunday afternoon, October 26. The "High School Musical" sweethearts were photographed holding hands, hugging and snuggling.

Bare-chested Zac was spotted sporting a Calvin Klein underwear under his dark-colored shorts. Vanessa, meanwhile, wore a white dress and simply let her long, black, curly hair loose. She beautified her look with bracelets in both hands. A number of pictures, taken while Zac and Vanessa were enjoying their romantic beach stroll, are put all together in the video after the jump.

News
>
Music News
October 28, 2008 05:49:35 GMT

For their fans' enjoyment, release a music video for their brand new song "Greatest Day". Rolling with a capture of an amazing city view of Los Angeles, the video shows the boyband's live performance on the roof of a high building with the sun brightly shining on the background.

"Greatest Day" is a new material from the band's fourth studio installment, "". Produced by John Shanks, the effort is scheduled to be dropped in the U.K. market on December 1 and thus will face-off ' "", coming out on December 2 in the U.S.

News
>
Celebrity Gossip
October 28, 2008 05:06:39 GMT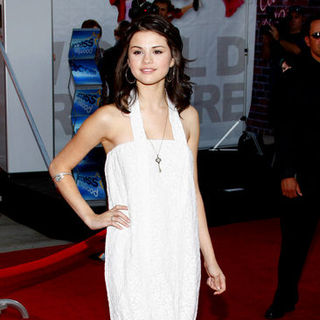 Turning 16 years old in July this year, told People magazine recently that she has yet had a driving license. "I don't even have my permit yet. It's pretty embarrassing," so she openly stated.

On why she has yet had one, the Disney hottie admitted she actually had taken a number of driving tests before, but failed. "I had to take 19 tests in California! It's the weirdest thing ever," she confessed. "I have to take, like, an online course, and then I have to go take my actual permit test at the DMV (Department of Motor Vehicles)".

News
>
Music News
October 28, 2008 05:03:08 GMT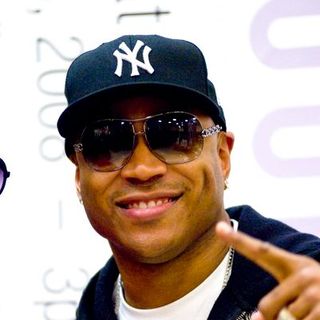 will no longer support 's "Rock Witchu" roadshow, confirmed his spokesperson to The Associated Press. Unnamed scheduling conflicts are revealed as the trigger of LL Cool J's pull-off.

No statement has been made by Jackson's camp regarding the news. Meanwhile, for her next stops for "Rock Witchu", the "Feedback" singer still has two more dates left, on October 28 at The Palace of Auburn Hills in Auburn Hills, Michigan and on November 1 at Madison Square Garden in New York. She is also expected to announce more dates for her postponed gigs due to a rare form of migraine.

News
>
Movie News
October 28, 2008 04:36:12 GMT

After smashing The Abomination in "", the green raging superhero may next battle other mutated villain, The Leader. The possibility is thrown out by "Hulk" producer Gale Anne Hurd when talking to MTV News about her plan on making sure "Hulk 2" is delivered to the big screen.

Revealing on what 's character Samuel Sterns will be transforming into after having a sample of Banner's blood drip into an open wound on his head, she directly mentions The Leader's name. "It would be a blast [to put the Leader in the sequel]," she then continues, "and Tim Blake Nelson is tremendous and a very talented filmmaker in his own right."

News
>
TV News
October 28, 2008 04:19:51 GMT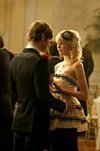 In 'There Might Be Blood", Serena moves on with her relationship with Aaron, the artist that she met in the art opening at Rufus' gallery. The new episode of "" sees Serena inviting him to be her guest at a charity gala honoring Lily and Bart, but after discovering a secret that Aaron has been keeping from her she begins to question whether Aaron is the guy she thought he was.

Meanwhile, the Yale-obsessed Blair continues with her effort to get into the university by babysitting the 15-year-old daughter of a prominent Yale donor, but the teenager proves to be more than a handful and Blair begins to suspect that the evening may actually wind up hurting her chances of getting into the college of her dreams. On the other side, Jenny and Agnes plan a guerilla fashion show that will either launch Jenny's stardom or ruin her chances of ever being accepted by the industry.

News
>
Music News
October 28, 2008 04:12:36 GMT

premieres a music video directed by her husband, , in support of her new song "I Stay in Love". Shot at The Bank Nightclub of The Bellagio Hotel and Casino Resort in Las Vegas, Nevada with a story line Cannon and Carey co-wrote, the video shows Carey landing the part as a woman earning her money by performing as a showgirl.

After a show at a nightclub, her in-video lover is flirting with another showgirl while Carey is in the dressing room changing costume and cleaning her make-up. Furious at what she sees outside the room, Carey leaves the club without giving the man time to explain what just happened. The scene is then switched to a capture of her on a dessert driving her car while recalling her bittersweet memories with her boyfriend.

News
>
TV News
October 28, 2008 03:57:57 GMT
The first half of "" season three is over and in two weeks to come the show will go back to the roots. The eight episode which is titled "Villains" will see Hiro investigating the defining moments in the pasts of Arthur Petrelli, Sylar and Flint in order to prepare for an eventual showdown with his foes.

Two kinds of promo for the episode which will air on November 10 have been brought forward. It reveals how a father's lie brings a butterfly effect to the future and how Gabriel aka Sylar came in terms with the demon inside him. The episode will also provide lots of flashback of various heroes and villains.