News
>
Music News
December 09, 2008 09:31:10 GMT

This season's "The X Factor" aims it big as several international artists like and are reportedly invited for the finale. While Beyonce is almost certain to appear on the December 13 show, Duffy is allegedly still in talks to join the line-up, The Sun reports.

According to the publication, Beyonce is most likely to perform her mid-tempo song "Irreplaceable" with contestant Alexandra Burke. The other finalists, Eoghan Quigg will make a duet with reformed boyband while JLS will take the stage with . Still, nothing is confirmed yet on this line up. Apart from doing a duet with celebrity guests, the three finalists will each be singing a favorite song they previously performed in the competition and a Christmas song.

News
>
TV News
December 09, 2008 09:21:42 GMT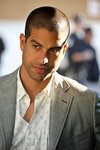 A preview for episode 7.11 of the CBS' police procedural series, "", has been released. The preview features a scene where a boy is holding a gun when suddenly there is a sound of a gun shot. It also captures a man being trapped in some kind of underground place.

Next week episode, the "Tipping Point", still revolves around Lieutenant Horatio Caine, played by , and his CSI team. This time, with the help of local tipsters, they are fighting to save a neighborhood on the brink of being taken over by a violent street gang.

News
>
TV News
December 09, 2008 08:58:11 GMT

In anticipation of the coming new year, ABC offers some brand new premieres for people to watch in addition to its already-existing hit series. One of the new projects the network offers is "", which is a beauty competition that sees its contestants being challenged with what is described as "unexpected twist". The reality series, which is executive produced by and , will be premiered on Monday, January 5.

On the same day, ABC will also air "," a renewed version of the 2002 dating game show of the same name. On Tuesday, January 6, fans of "" will see the doctors on the comedy drama series having a new place to operate. Greater than that, the series will also feature a special guest appearance from actress .

News
>
Music News
December 09, 2008 08:52:28 GMT
Through ThisIs50.com, has released a new music video for "Shooters for Hire" which contains some horrific scenes. The song that features Uncle Murda is lifted from his latest mixtape "Black Friday" which is hosted by DJ Whoo Kid and released last month.

Yayo, a member of 's , is prepping the release of his second studio album. In November this year, the rapper told AllHipHop.com that his album has been wrapped up and is waiting for a release date. "My next album is done," Yayo said. "It's actually called, I Am 50's Tax Write-off. Pick it up if you want to. Basically, I'm back to having fun. I don't got Interscope to pick my single...I'm basically having fun."

News
>
Movie News
December 09, 2008 08:32:31 GMT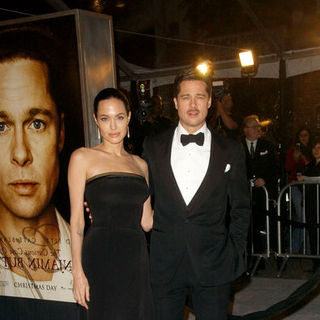 In anticipation of its theatrical release in late December, "" has been brought to Los Angeles for its premiere event. The special screening gala was held on Mann's Village Theater in L.A. on Monday, December 8, evening and saw the streaming in of many Hollywood celebrities.

Several of the movie's stars attending the event included , , , and . Furthermore, President of Warner Bros. Alan Horn and CEO of Paramount Pictures Brad Grey were seen joining director David Fincher and producer Frank Marshall on the special evening.

News
>
TV News
December 09, 2008 08:31:10 GMT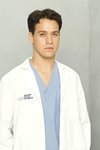 Reacting to the rumor that says might leave Shonda Rhimes' hit medical drama series, "", the series' representative finally comes out with a statement regarding the matter. On Monday, December 8, the spokesperson has claimed that the actor, who plays Dr. George O'Malley on the series, will not go anywhere.

To Us Magazine, the "Grey's Anatomy" representative clears previous rumor stating that Knight has left the filming set. "T.R. has never walked off set in the middle of filming. He attended the table read today and will be shooting this week, like any other week of production," the rep assures.

News
>
TV News
December 09, 2008 08:04:34 GMT
In the final episode of the year, "" will provide two choices for each of the characters in the series, whether they want to do the right or wrong. In the episode called "Duel", the Petrelli brothers are facing against each other after a battle with their father, Arthur. Nathan makes a move that will have repercussions on the world.

Meanwhile, Sylar holds Claire, Noah, Meredith and Angela hostage at Primatech and a face-off ensues. Elsewhere, Ando, Matt and Daphne continue their attempts rescue Hiro and Dr. Suresh may be their only hope.

News
>
TV News
December 09, 2008 07:59:44 GMT
List of television nominees for the 2009 Writers Guild Awards has been released. As can be seen on the list, several series, like "", "", "", "", and "The Wire", are listed to compete for the dramatic TV series title.

Meanwhile, the NBC's hit show, "", is nominated for comedy/variety series award along with its rivals, "", "", "", "", and "".

News
>
Movie News
December 09, 2008 07:53:43 GMT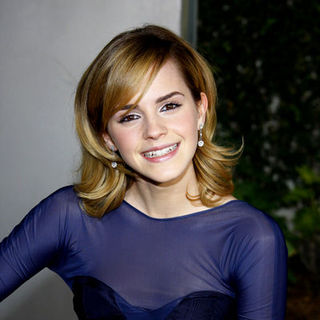 has shared one interesting news about how far she is willing to do for a movie role. Various reports have claimed that the actress who is widely known for her portrayal of Hermione Granger in the "Harry Potter" film franchise is willing to strip naked on the big screen if a role requires her to do so.

Admitting her willingness, the 18-year-old further unveils that she would bare all if she has Academy Award-winning Italian filmmaker Bernardo Bertolucci behind the lens. "Yes - for him. It depends," so she claims. Still, she adds that she won't strip for the camera in the near future, saying, "I'm not getting my kit off any time soon, but it is part of my job."

News
>
Music News
December 09, 2008 07:35:13 GMT

A new music video from has been premiered. The video which is directed by Kevin Shulman is in support of the rapper's single "Get Money" that features Swagg. The video features cameos by fellow rappers such as Holladay, Los, Billz and several more. "Get Money" is not listed in his debut album "" that was released in August this year.

On other Yung Berg news, the rapper reportedly is signing for a reality show where he will go on a journey to find a "true love". 24HourHipHop.com said that an e-mail was sent to them from Berg's camp saying that they are casting "beautiful dark skin or brown skin women to showcase all races of beauty on the show". Additionally, Berg has personally requested video model Jeri J to be one of the contestants. No news yet on which network the show will be aired but the contenders would be MTV, BET or VH1.

News
>
Celebrity Gossip
December 09, 2008 07:30:10 GMT
and 's characters in "", Bella Swan and Edward Cullen, have been made into dolls. Their roles are the first among those in the vampire flick that are turned into plastic.

Tonner Doll Company is the one which makes the dolls. The company is offering Bella and Edward's dolls for pre-order at .

News
>
Celebrity Gossip
December 09, 2008 06:55:32 GMT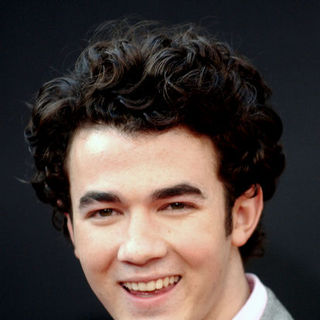 Rumor has it, is about to propose to his girlfriend Danielle Deleasa. According to Sprinkle Pop, which breaks the report, the eldest of the has been seen ring shopping with , and their mother Denise Jonas at high end jewelry store, David Yurman.

Kevin himself has yet denied nor verified the engagement report. However, it has been said that Denise already told all of her sons she wants to be with them when they pick out the rings they will give to their girlfriends when they propose to them.

News
>
Music News
December 09, 2008 06:51:53 GMT

Talks on reuniting for next year's Glastonbury have been rive but they have never been as close as a confirmation. The Sun is reporting that the British band that made their fame in the '90s, will announce a confirmation of their reunion later today, December 9.

Two of the things in their agenda would be the June festival, Glastonbury, and their own show at London's Hyde Park the following month. This year's Glastonbury is set on June 24 to June 29. Confirmed acts include and while the rumored ones include and .

News
>
Music News
December 09, 2008 06:26:29 GMT

is eager to make a major collaboration with in the future. Nothing is set yet, but the R 'n' B star confessed to Rap-Up.com that he has a plan to do something with Beyonce after they are able to arrange a time within their hectic schedule.

"Right now, we just in talks," Akon quoted as saying. "I don't know what we're gonna do. I know we're gonna do something together". He explained further on the reason why the collaboration is not imminent, adding "With her schedule and my schedule - we're both international artists - there's no way. A lot of artists will find out wherever I'm at and fly out to me. She's as busy as I am."

News
>
TV News
December 09, 2008 05:52:56 GMT

Sneak peek to the final season of "" has been revealed by Showtime network through a behind-the-scenes video posted below. As can be seen on the short video, some of the series' stars like Rachel Shelley, Daniela Sea, , and Laurel Holloman, are giving their comments about the upcoming season six, including what will happen to the characters they play.

The behind-the-scenes video, which works as the promo for "The L Word" final season, also features few glimpses of scenes where the characters deal with their problems and situations. The series executive producer, Ilene Chaiken, also gives statement about the upcoming season which is believed to have shocking surprises.