News
>
TV News
September 19, 2008 03:29:26 GMT

In anticipation of the imminent Primetime Emmy Awards, "Jimmy Kimmel Live" has brought in all the five hosts of the 60th annual event to the show, which results in a tiny scuffle. (""), Tom Bergeron (""), (""), Howie Mandel ("") and Jeff Probst ("") all had a little discussion about paycheck.

The five-piece who will all share hosting duties this weekend, sat in front of Kimmel as part of his show's episode called "Big Night of Stars" which is aimed to promote the Emmy Awards. Kimmel dropped the bomb when asking about how much each of them is paid for their MC duties. After a heated argument between the men, Seacrest lunged into Probst and got into a fight. Klum, meanwhile, steered off the scene.

News
>
Music News
September 19, 2008 03:22:55 GMT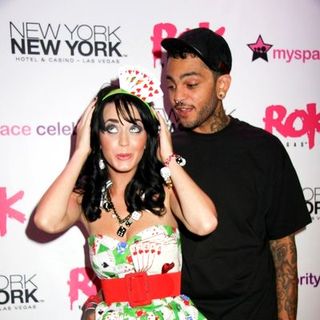 has apparently lost the opportunity to join force with boyfriend as the ' frontman refuses to mix business and pleasure. "We are Travis and Katy not Sonny and Cher. We give each other's music constructive criticism, but that's it," Travis explains in a statement.

Meanwhile, speaking of Katy's controversial hit single "I Kissed a Girl", Travis admits that she once considered to drop the tune. "As soon as Katy played I Kissed A Girl I said, 'Baby, this is a smash'. I totally knew from the word go but she wasn't sure," he says.

News
>
TV News
September 19, 2008 02:50:55 GMT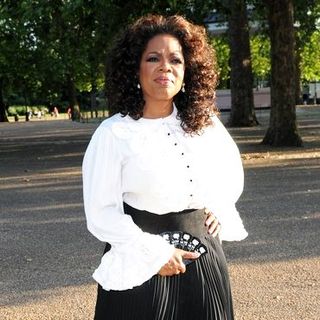 It's official, 's much reported guest stint on NBC's "" will come to fruition as the network has confirmed on Thursday, September 18 that she will make a guest starring role on an upcoming episode. She even has filmed her scenes for the comedy series last Saturday, September 13 at the Silvercup Studios in Queens, N.Y.

Earlier this month, report emerged that Oprah has been in final negotiation to make a guest starring role on "30 Rock". She was claimed to be close to signing a deal to appear on the hit TV series and will be billed to play herself in scenes opposite the series' regular, actress .

News
>
Movie News
September 19, 2008 02:46:59 GMT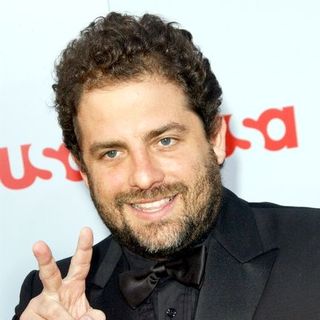 Rumor has it Brett Ratner may be directing the newest version of "Conan". According to Dread Central, production company Nu Image Films have been offering the "" helmer a position behind the lens for this reboot project. Nevertheless, there is yet any confirmation over the speculation.

Prior to Ratner's directing rumor, a list of filmmaker names has been put out for the possible helmer position. Those who have been lined up for the role included "Die Hard" helmer John McTiernan, "" helmer Xavier Gens, "" co-director Robert Rodriguez as well as "" remake helmer Rob Zombie.

News
>
TV News
September 19, 2008 02:41:43 GMT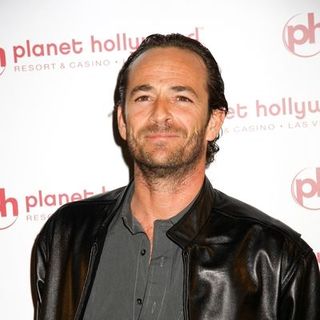 has said "no" to returning as Dylan McKay in "". The excitement of his character as the father of Kelly Taylor's son is toned down after he said that he won't appear in the spin-off show.

It was revealed on the Tuesday (September 16) episode of "90210" that Dylan had hooked up with Kelly after "Beverly Hills, 90210" ended and that they have one son together named Sammy. They, however separated four years before the spin-off took off, although Kelly is still very much in love with him. Fans have since expected Perry to have actual cameo in "90210" especially after , the actress who portrays Kelly, said that there may be .

News
>
Celebrity Gossip
September 19, 2008 02:37:09 GMT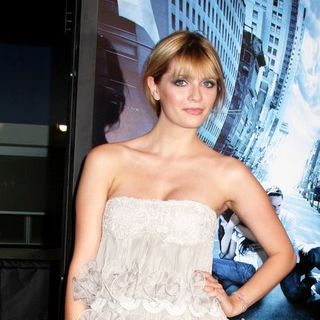 has suffered a wardrobe malfunction Wednesday night, September 17, flashing a breast while leaving a fashion show in London. The actress' breast apparently slipped off her dress while she was hopping into a taxi.

Always one to take chances with her wardrobe, Mischa attended the Fashion For Relief fundraiser, held at the BFC tent at the Natural History Museum in downtown London. During the event she was seen wearing a red-and-gold satin evening gown. She even beautified her look by wearing silver bangle bracelets and leather heels.

News
>
Music News
September 19, 2008 02:33:33 GMT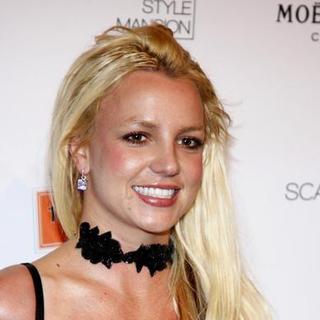 is reportedly approached by ""'s judge, Simon Cowel, to perform her new single, "Womanizer", on the hit ITV1 show in December. An insider from the reality TV show says, "Everyone is thrilled. To have Britney involved is a massive coup."

The insider, furthermore, reveals that people expect Britney to send the rating high in the air with her highly-anticipated music comeback. "They expect ratings to go through the roof when her performance airs," the insider adds in a statement.

News
>
Movie News
September 19, 2008 02:13:40 GMT

"" is more likely far from being developed. While promoting for the DVD/Blu-ray release of "" on September 17, Karen Allen slammed down the idea that another "Indiana Jones" film has been officially discussed.

Quoted by , the actress who portrays Indy's love interest Marion Ravenwood gushed, "Not really. No. I mean, except for fans and, you know, I've had a lot of people say, 'Is there going to be another one?' But no, not officially." She then threw back the question to the press asking, "Do you know something I don't?"

News
>
TV News
September 18, 2008 09:11:33 GMT
The concluding band of celebrities to handout kudos at the 60th Annual Primetime Emmy Awards has been announced. Among the A-listers agreeing to join the festivities are "" stars and , "Sex and the City" actress , "" lead man , and one of "" principal cast .

Other television thesps confirmed to present the winged-lady statuettes include , , , , , Kathryn Joosten and Glynn Turman. In addition, audience will be seeing the pairing-up appearances by comedians, and , and TV stars, and .

News
>
TV News
September 18, 2008 09:04:58 GMT

The new season of "" has been given a sneak peek through a clip of its first episode, "Bzzzzzzz!". The clip will see a spokesmodel for a cosmetic company stung to death with horrible spots all over her body.

Ned, who has the ability to resurrect the dead, wakes up the woman who is badly stung in the corpse room. Led by the incident, Chuck then goes on undercover to investigate the honey-based cosmetic company and discovers that there's more complicated politics inside the office, mainly concerning the relationship between the founder Betty Bee and the new owner, Woolsey Nicholls.

News
>
Music News
September 18, 2008 09:00:49 GMT

Rapper is scheduled to team up with Scottish singer and Guy Berryman of in order to record a fund-raising album as a tribute to surviving indigenous people. Other musicians to contribute in the effort include , , and English multi-instrumentalist musician Mike Oldfield.

Furthermore, in an attempt to support the album, the Coldplay bassists and have formed a new band called Apparatjik. Commenting on their offshoot new band, Guy says, "Everyone asks what inspired us, what we've been trying to steal and what we listened to as we were growing up. The first band I loved was a-ha."

News
>
Celebrity Gossip
September 18, 2008 08:23:33 GMT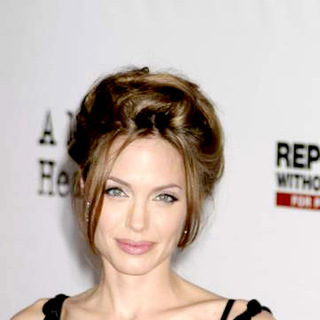 Getting better with age, and are two perfect choices to be featured on the cover of Playboy magazine, the men's magazine's boss Hugh Hefner reportedly said. He is setting his sights on both movie beauties, considering them to be fitting the bill perfectly to become its cover girls.

"We don't go for glamor - what we are looking for is a very natural girl-next-door look," Hugh told Pop Tarts on the criteria he's looking for in a lady in order to be featured on his magazine's cover. "I think that's what set things at the very beginning - what set the Playmate centrefolds apart."

News
>
Music News
September 18, 2008 08:08:48 GMT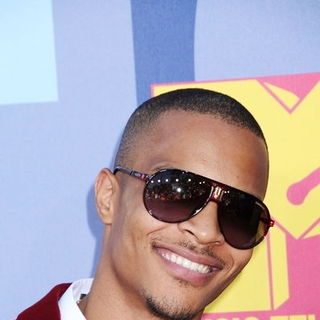 Getting close to the release date of his sixth studio effort entitled "" which will be available in stores on September 30, two new songs from the forthcoming album are unveiled. One of the songs is called "Slide Show" and it is confirmed to feature . The other one is titled "On Top of the World", where he teams up with .

Previously, the 28-year-old rapper was furious over the leak of his first single, "Swagger Like Us". He reveals his disappointment when saying, "That's some bullsh ... I'm beating down the Internet as we speak ... they leaked my record with me and ["Like I Do"] too. Leakage is never a problem I have had. I'm not used to it."

News
>
Movie News
September 18, 2008 08:06:51 GMT

A fresh supply of "" images has been unraveled by Slash Film. Sent by the site's reader by the name of Christopher M, most of the pictures are a close-up look into individual character from The Spirit himself to Commissioner Dolan and female rookie cop Morgenstern. The collection of photos also let out for the first time a shot of what seems to be Plaster of Paris.

Apart from those characters, the pics also exhibit Octopus, Sand Saref and Dr. Ellen Dolan. Moreover, some of the pictures look like to be a cut from the film's scene, like the one in which Ellen and Spirit are buttoning up their clothes when the commissioner walks into the examination room, and the other one where Spirit is tied up in a chair while the scantily clad Paris is swinging her blade toward him with full force.

News
>
Movie News
September 18, 2008 07:17:30 GMT

The first trailer to Charlie Kaufman's directorial debut "" has been uncovered via Yahoo. Providing introduction to the characters, the footage focuses on 's character Caden Cotard and the problems he is dealing with.

The drama film from Sony Pictures Classics follows Cotard, a theater director in Schenectady, New York, whose life seems to be dreary. Struggling with the women in his life and his mysterious condition which shuts down each of his autonomic functions, he buries himself in a new project, striving to create a theatrical masterpiece inside an enormous abandoned warehouse.