News
>
Music News
November 12, 2008 03:12:13 GMT
More than 70 talented dancers gathered at Hollywood's International Dance Studio showing their best dance moves to . Joining her at the judge desk were manager Larry Rudolph and choreographer Andre Fuentes who both played important roles in picking up the winners from the audition.

Out of 70 contestants, Spears will only pick three new guys for her dance crew, according to a statement posted on her official website. It is also revealed that the newly-chosen dancers are going to support a promotional tour for her upcoming sixth major studio album "", which will be outed in the U.S. on December 2.

News
>
Movie News
November 12, 2008 03:11:55 GMT

will miss out "Harry Potter and the Deathly Hallows". In a recent interview with MTV, the 49-year-old stated that she won't be making an appearance as Hogwarts' Divination Professor Trelawney in the last "Harry Potter" franchise, claiming that she chooses her "" project instead of the boy wizard film.

"No, no, no," she said when asked on the possibility of her coming back to the series. "I'm making my own 'Nanny McPhee' next year. They mean much more to me." Though Thompson has made it clear that she won't be seen once again as Trelawney, it is still unclear whether the character itself will still be included in "Deathly Hallows".

News
>
TV News
November 12, 2008 02:41:58 GMT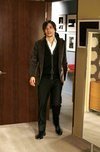 The extended promo of "" 2.11 has been made available. Ten seconds longer, the clip for the episode called "The Magnificent Archibalds" shows more on Nate dealing with his father during Thanksgiving, and Chuck coming to his aid in confronting his father's abandonment.

Thanksgiving in the Upper East Side is not without its complications. Blair is upset after her mom's new boyfriend, Cyrus, decides to ruin all her favorite traditions. Family issues also occurs within the Humphreys when Jenny threatens to cut off all sort of communication with her father Rufus if she doesn't get her way. Lily steps in to this and helps them to make a peace treaty.

News
>
Celebrity Gossip
November 12, 2008 02:31:14 GMT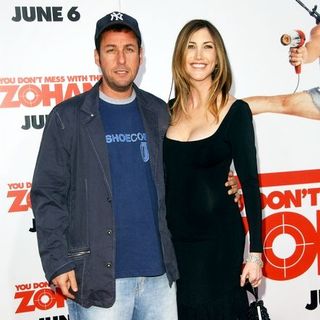 A second baby girl has been born for and his wife Jackie Titone. The infant, born Sunday, November 2, in California, is named Sunny Madeline.

Adam posted a brief confirmation about the arrival of his daughter on his official website Tuesday, November 11. "Jackie and Adam had a beautiful baby girl, Sunny Madeline on November 2," so he wrote, adding "Everyone is happy and healthy."

News
>
Music News
November 12, 2008 02:29:56 GMT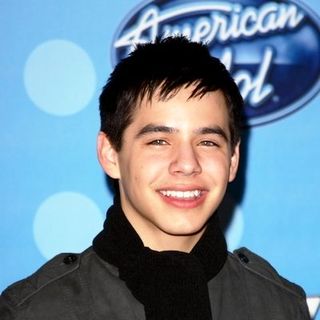 made a stop at MTV's "Total Request Live" to perform the lead single off his self-titled debut album. Wearing checkered shirt, he greeted his fans at Time Square Studios on Tuesday, November 11 on the day his debut album was dropped to the U.S. market.

During a brief interview with TRL's host Damien Fahey, Archuleta revealed his excitement on having his own music. "It's really cool about having an album, it's just yours it's your music and it's weird when everyone start singing along," he said in a statement.

News
>
Celebrity Gossip
November 12, 2008 02:05:44 GMT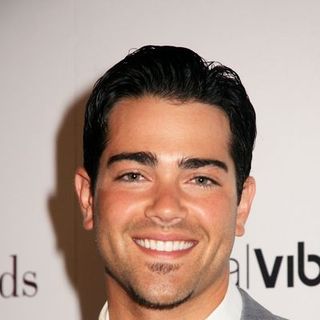 A representative for has confirmed the actor is okay after falling down from a two-story balcony at a party in Monaco over the weekend. The incident has forced him to be transported to a nearby hospital, but he has since been given the all clear by the doctors to fly back to London, where he's currently staying.

Jesse was in Monaco to help hosting the annual World Music Awards, held at Monte Carlo's Sporting Club on Sunday evening, November 9. He was trying to get back to his hotel to change his outfit for he planned to attend an afterparty, held at the Riviera hot spot Jimmy'z, when he suddenly slipped down 40 feet of stairs and bumped his head, the representative explained.

News
>
Movie News
November 12, 2008 02:04:54 GMT
Following the release of two "" previously, another photo from the much awaited sci-fi fantasy movie has come out. The fresh image shared by (EW) presents the first look of U.S.S. Enterprise NCC-1701 and shows off the starship's new design. In the picture, it can also be seen that a small starfleet shuttlecraft is approaching the Enterprise.

Explaining about the many similarities to be found in the new Enterprise with the original, director J.J. Abrams tells EW, "If you're going to do Star Trek there are many things you cannot change." He then adds, "The Enterprise is a visual touchstone for so many people. So if you're going to do the Enterprise, it better look like the Enterprise, because otherwise, what are you doing?"

News
>
Movie News
November 11, 2008 09:49:34 GMT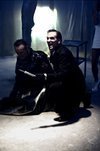 A sequel of "" has apparently been thought of. In a recent interview with Moviehole, the rock musical's director Darren Lynn Bousman has teased that he is planning to start on the production of a second movie by 2009. Of it, he fessed up, "I want to start a sequel next year."

"But again, everything-I'll end my whole thing on a soapbox, which I love to get on," the man behind three installments of "" franchise further explained. "This movie is all about support from the Internet, and support from fans. This is not a movie where you'll see billboards or bus stop ads or trailers on TV. It's a movie that exists in a grass roots kind of a fashion. It exists when fans go and see it, and they go on message boards and talk about it."

News
>
TV News
November 11, 2008 09:49:10 GMT

Charles Westmoreland, one of the characters of FOX's hit series "" who was left dead on the series' first season, will come back to life. has reported that Westmoreland's character who is played by Muse Watson will be featured on the December 15 episode.

It is believed that Westmoreland's scene will have something in connection with Michael Scofield's medical condition. In the episode, Scofield's character who is played by will unexpectedly meet Westmoreland as part of the season's ongoing investigation into the riddles of Scylla.

News
>
Celebrity Gossip
November 11, 2008 09:34:01 GMT

Bill Kaulitz, the vocalist of band , talks with MTV News about the brand new tattoo that he has just had. "You can't see it, because I think I have to be naked," the vocalist says about his new ink, adding that "It's German words, a lot of German words."

Asked about a more personal issue, which is dating, Bill confesses he hasn't had a girlfriend just yet. On him staying single, he explains that being on his band that have a number of tour dates makes it hard for him to know particular girls personally as he has to go from one place to another. Besides, he's been busy focusing most of his time and attention on scheduled on-stage performances.

News
>
Music News
November 11, 2008 09:15:41 GMT

A music video in support of 's fifth single "Do What You Do" off their fourth major studio album "" has been debuted. The video is directed by Frankie Nasso and filmed on the same day the band shot music videos for "Fish Out of Water" and "A New Game".

"The New Game" will be available for purchase across the U.S. on November 18. Speaking about the upcoming LP, their producer Dave Fortman said, "It's heavy and has great hooks but it also has some moments that are a little more rock 'n' roll that are really cool. It's not anything drastic, but every now and then you'll catch a little hint of old-school rock. Also, the tones are a little more earthy sounding and a little warmer than ''."

News
>
Celebrity Gossip
November 11, 2008 08:55:04 GMT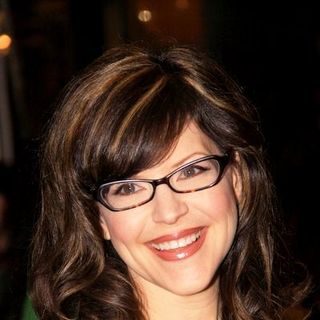 Singer gives her love for glasses a whole new meaning with a plan to launch her own line of eye wear. The line, which has yet to be named, is set to be released on the market in March next year.

"I love glasses, I needed a new pair and people always ask me where I get my glasses," Lisa revealed to OK! magazine on what prompted her to create the glasses line while she was attending the Juicy Couture 5th Ave Flagship Store Opening back on November 6. "So I decided to create a line to share the love of being able to see. We've been working on it for the last six months and it will be in boutiques around the country."

News
>
Movie News
November 11, 2008 08:54:35 GMT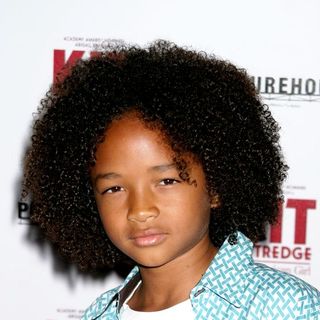 Having portrayed the son of a struggling salesman in "", will next play a martial arts practitioner. According to Variety, the son of Hollywood superstar has been tapped to star in "Untitled Karate Kid Remake", a "refashioned" remake of 1984 hit martial arts movie "The Karate Kid".

The remake project will have Jerry Weintraub and Overbrook Entertainment's James Lassiter, Will and Ken Stovitz as the new film's producers. Its script is being worked on by Chris Murphy, while the movie itself is scheduled to be shot in Beijing and other cities in 2009. It is said that the story will keep its essential plot elements, a bullied teenager learning to stand up for himself with the help of an eccentric mentor.

News
>
TV News
November 11, 2008 08:34:07 GMT
"" couple, and , has been confirmed to make cameo appearance on the upcoming episode of "". As reported by , CBS network has announced that Heidi and Spencer will begin filming this week for their episode which will be scheduled to air around January.

Furthermore, Craig Thomas, the series' executive producer, also gives some hint about the guest stars' role but he refuses to give detailed information towards the episode where Heidi and Spencer will be featured. To People Magazine, Thomas said, "We can confirm that Heidi and Spencer will appear on the show, but we can't give away anything specific about the episode. All we can say is that they play themselves, and one of them is the Mother."

News
>
Music News
November 11, 2008 08:31:46 GMT

Gearing up for her roadshow to promote December-2 studio album "", holds an audition to seek new backing dancers. She, as seen on the photos posted below, sits on the judge table along with manager Larry Rudolph and choreographer Andre Fuentes.

On , Wade Robson previously confirmed that he was hired to create new moves for Spears' upcoming tour. When asked whether it would be world tour as rumors claimed, Robson answered, "It's just a U.S. tour with a couple of U.K. dates, but I'm 99% sure it's going to become a world tour."