News
>
Celebrity Gossip
January 15, 2008 06:02:29 GMT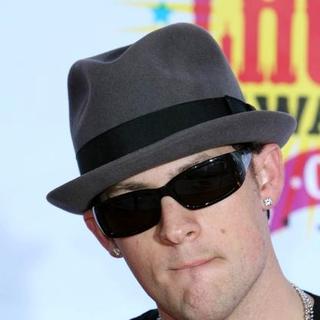 Is a first-time father, Joel Madden just blogged an entry on his , shared among other things about his newborn daughter Harlow Winter Kate Madden and his new life as a father.

Under the heading "It's a Girl!!!!", the frontman wrote "Well, I am finally home with my beautiful girlfriend and our brand new little daughter. Harlow Winter Kate Madden was born on January 11th, 2008 at 3:13pm. She weighed in at 6 pounds and 7 ounces. She is 19 inches long and growing everyday already! She really is a wonderful addition to the GC/DCMA/DEADEXEC family. We are so blessed to have this beautiful little baby in our lives."

News
>
Movie News
January 15, 2008 05:09:23 GMT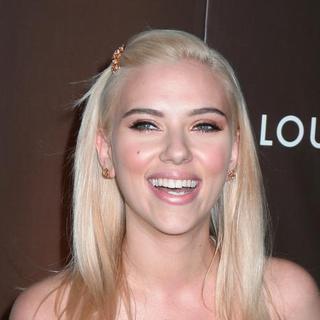 The Golden Globe-nominated actress is said to be embarking for a new role in the entertainment business. PageSix.com reported that the 23-year-old starlet has sign on to make her directorial debut with a drama romantic film "".

She will join the lineup of the film's 12 directors in making five-minute films each. The Charlotte in "" is going to make one of the love stories that is set in New York with other directors, including Woody Allen, Anthony Minghella, Brett Ratner, and Mira Nair.

News
>
Music News
January 15, 2008 04:29:26 GMT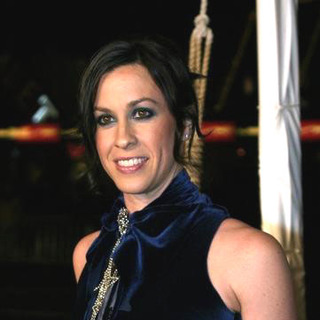 Laying out the launch of her seventh album one at a time, has outed the first video of the album which will be titled ''. Although the video has been premiered for public view, the song is not yet confirmed as the lead single from the album.

The song was first made a contestant at 2007 Elevate Music Festival that was held at Los Angeles' Kodak Theater on September 15. Since the festival's purpose is to create music videos, documentaries and others, Morissette created the music video within reportedly, two days.

News
>
Movie News
January 15, 2008 04:22:07 GMT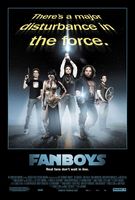 The Weinstein Company's 2006 film project that has yet hit the theaters "" is being reported to be undergoing serious changes. According to Ain't It Cool News, the comedy movie has been re-cut and re-shot.

Reportedly, the film has been picked up by Judd Appatow's production company. Following that, he and his co-producer Shauna Robertson are making many changes and were re-shooting the film about 2-3 weeks ago. It was also said that the main plot point is changed.

News
>
Celebrity Gossip
January 15, 2008 04:15:47 GMT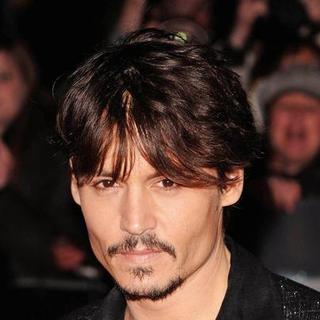 Won the Best Performance by an Actor in a Motion Picture - Musical or Comedy 2008 Golden Globe Award for his portrayal as the murderous barber in "" apparently puts in his best giving mood ever that he willingly makes a huge money donation to children's hospital.

The actor was reported to have paid a secret visit to London's Great Ormond Street Children's hospital on Sunday, January 13 and donated $2 million of his own money to thank staff for saving the life of his young daughter, Lily-Rose Melody Depp.

News
>
Music News
January 15, 2008 03:56:18 GMT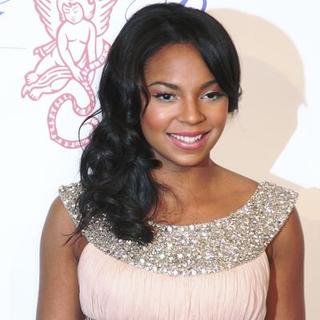 Previously only in snippets, a full version of 's new song has been leaked. The piano-driven 'The Way That I Love You' is allegedly to be included in her much-delayed album, '', and possibly will make it as the next single off the album.

The song had been showcased by the R'n'B singer during her concerts last year and it soon leaked on the Internet in December 2007. It is produced by L.T. Hutton who reportedly confirmed that the song will be the lead single from the album.

News
>
Celebrity Gossip
January 15, 2008 03:43:04 GMT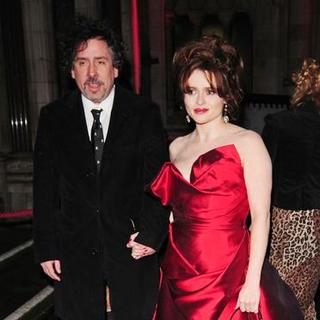 Has been in relationship with since the year of 2001, it was not until recently that Tim Burton revealed that he's finally ready to marry her.

"Helena and I feel so married we never got around to doing it, but I'm thinking about it," Tim told Britain's Radio Times magazine, adding that "I'm a late bloomer."

News
>
Movie News
January 15, 2008 03:40:10 GMT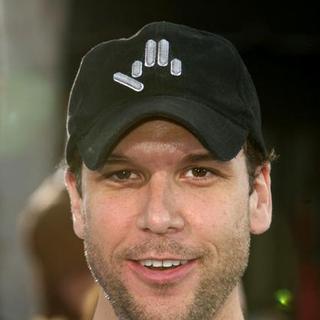 The stand-up comedian turned actor, , is said to be preparing for depicting an action hero. According to MTV Movie Blog, the co-star of in "" has revealed his interest to star in an action film "Dead Already".

To the blog, the 35-year-old actor confessed that his next game plan is to explore the action genre. About the film, he said, "It's got a really interesting take-off from the typical buddy cop movie which has been done in so many ways. This definitely had an element that was like, 'Wow, I've never seen that before'."

News
>
Music News
January 15, 2008 03:26:21 GMT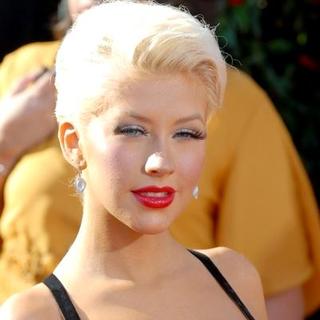 In the celebration of her giving birth to a healthy baby boy named Max on Saturday, January 12, has posted a never-before -seen music video titled 'Save Me From Myself' that contains a real footage of her wedding to Jordan Bratman.

Along with the video, the pop singer also posted on her a message to clarify how "dear" the video is for her. The post read: "In honor of our love for each other and our growing family, I have put together a special video for the song "Save Me From Myself" off my Back to Basics album. This video is very dear to me as it includes actual footage from our personal wedding video!"

News
>
Celebrity Gossip
January 15, 2008 03:10:05 GMT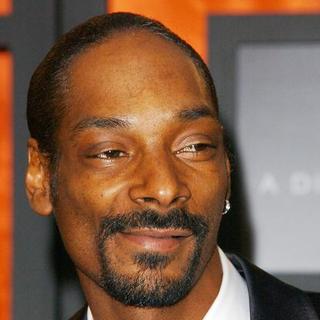 The fact that they come from two very different worlds, however, doesn't prevent and to become best friends. Has a secret fetish for slippers, the twosome reportedly planning to launch their own line of fashionable footwear.

On their planned collaboration for the footwear range, Snoop revealed that he sent the soccer stud a pair of his own Sensual Seduction slippers for Christmas and it was the stuff that prompted the idea for their own fashion line.

News
>
Movie News
January 15, 2008 03:03:52 GMT

"", the third installment of the successful Disney's Original Picture "High School Musical" is definitely heading to the big screen. According to Variety, the TV film franchise has been scheduled to hit theaters on October 24, 2008.

At the same time, it has been revealed that the original cast members of the drama musical movie will be back for the third series of the Disney's project. The young ensemble includes , , , , and Monique Coleman.

News
>
Music News
January 15, 2008 02:47:31 GMT

BRIT Awards, the so-called Grammys for British music scene have unearthed the names who will potentially win a trophy or two for their work in previous years. In the lead for the British category are , and . Meanwhile, the International school is dominated by bands like and as well as a solo act, .

Each of the three British acts receive four nods. Take That whose 2006 comeback album, '' only comes to full eligibility this year, are competing for British Band, British album for 'Beautiful World', British Live Act and British Single for 'Shine'.

News
>
Celebrity Gossip
January 15, 2008 02:38:16 GMT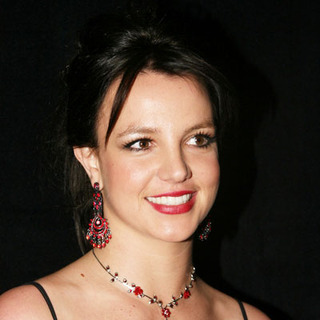 Was initially scheduled to attend another hearing, set for Monday, January 14, in her ongoing custody battle with ex-husband over their two young sons, Sean Preston and Jayden James, did arrive for the afternoon session of the proceedings, yet abruptly left the courthouse without going in after paparazzi surrounded her.

Skipped the morning session of the custody hearing, the pop star showed up for the afternoon session instead, appeared at the Los Angeles County Courthouse around 1:30 P.M. and was mobbed by photographers as she stepped from a sport utility vehicle outside the downtown Los Angeles courthouse.

News
>
Celebrity Gossip
January 15, 2008 02:25:44 GMT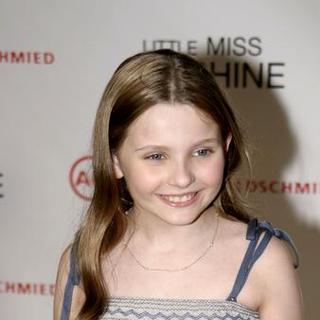 On Monday, January 14, 2008 ShoWest's organizers announced that will be honored with the title of Female Star of Tommorow. The 11-year-old young actress will be presented with the award at an awards gala held to close the cinema exhibition and distribution event.

On the choosing of Breslin for the honor, the co-managing director of ShoWest, Mitch Neuhauser, said, "Since making her big-screen debut at the tender age of 5, Abigail Breslin has impressed critics and movie fans across the world with her versatile, enchanting and charismatic performances."

News
>
Movie News
January 14, 2008 09:54:55 GMT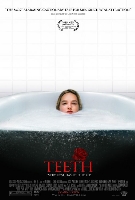 The comedy horror fans are given a treat as the first five minutes clip of Mitchell Lichtenstein's "" has been released online. In the video released, the future audience are indulged with a 5:25 minute footage from the movie.

In the beginning of the clip, it can be seen a young girl and boy are playing in the inflatable pool while the adults are relaxing in a distant under a tree. As the story develops, it is revealed that the boy is going to be the little girl stepbrother and he didn't like it. He keeps annoying the girl until he mysteriously hurts his finger. When his father examines the wound, it looks like he has been bitten.