News
>
Movie News
December 29, 2008 01:51:23 GMT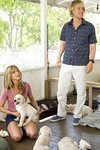 "Marley and Me" is still the top dog at North American box office. Having dubbed to open on December 25 with $14.5 million, the comedy film starring and continues to dominate the chart by drawing in an estimated $37 million over the weekend.

With the earning "Marley" collected, Aniston has added another hit movie on her hands, following her $39.2 million debut of "" (2006). Whereas for Wilson, this is his biggest-ever Friday-Sunday gross, winning over his 2005 comedy "" which opened with $33.9 million. In addition to that, Fox 2000 Pictures movie has topped another dog-themed movie, "", which collected $29.3 million upon its debut in October.

News
>
TV News
December 27, 2008 07:33:53 GMT

New dancing reality TV show "", produced by Nigel Lythgoe and Simon Fuller, two masterminds behind "" and "", promises to bring in something different. Unlike two other dancing competitions, "So You Think You Can Dance" and "" which determine their winners through viewers' vote, this NBC's TV show will rely its evaluation on the selected world-class judges.

"These are professional dancers; it would be very difficult for someone at home in their living room to pass judgment on the prima ballerina from Russia," host Michael Flatley explains why audiences are not involved. "It's very difficult to see how she might have done her pirouette or how she may have stood en pointe properly. It takes a specialist."

News
>
Movie News
December 27, 2008 07:18:56 GMT

Fox 2000 Pictures' comedy movie "" has broken a box office record, earning $14.5 million in ticket sales, such amount that makes it the highest grossing film to ever open on December 25. The flick, co-starring and , breaks the previous record of $10.2 million set by 2001 biographical film about legendary boxing champion , titled "Ali."

Based on the best-selling book of the same title by John Grogan, "Marley & Me" tells the story of yellow Labrador dog, named Marley, adopted by Grogan, a columnist for the Philadelphia Inquirer, and his wife. Their idea was to give them a taste of parenthood, but the dog proved to be a hyperactive handful. He wreaks havoc, gets kicked out of obedience school and gets even worse when the children begin to arrive, yet becomes an indispensable part of the family.

News
>
Music News
December 27, 2008 06:16:59 GMT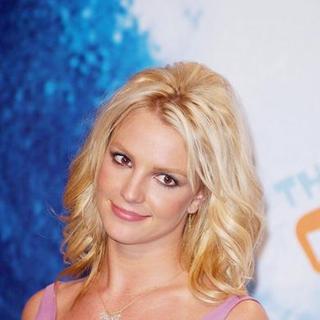 has appointed Jamie King, a choreographer who worked with on "Sweet & Sticky Tour", for her upcoming "Circus Starring Britney Spears" tour. Jamie will replace her two previous choreographers Wade Robson and Andre Fuentes, who both quit earlier this month.

Publicist for Jamie at the MSA Agency has posted a statement on its website, congratulating him for the new job. "Britney's back and going on tour to promote her new album Circus! Congratulations to Jamie King who will be the tour's director," so the statement read. "Simon Ellis will be the Musical Director for the tour."

News
>
TV News
December 27, 2008 04:58:35 GMT

The fifth episode of TV series "", sub-titled "The Wedding Job", has been available to peek through a newly-outed video. From the preview, it is revealed that police officers in town have teamed up with FBI to arrest the robbers breaking into a bank during the daylight.

Starting with a capture of Parker and Alec walking into a crime scene where the robbery is happening, the video moves on with a chat between them with a sheriff discussing the possibility of what the criminals want from hostages. Then, it switches into a look inside the building where the hostages, comprising of bank employees, are forced to lay flat on the floor.

News
>
Movie News
December 27, 2008 04:54:43 GMT

A new clip providing a peek into the "Zero Gravity" scene of the Christmas-released comedy-adventure-fantasy flick, "," has just been unveiled. The more-than-two-minute clip shows its leading cast 's Skeeter Bronson telling a space story to his niece and nephew, all of whom, unexpectedly, have different ending in mind to his.

Skeeter, as seen in the beginning of the clip, twists a basket ball on his finger as an example of the moving universe when he begins telling his story to the kids. As the scene rolling on, Skeeter is shown fighting with Kendall, played by , in what is called as "Zero Gravity" fight in a bid to win the title of the new leader of the planet.

News
>
Celebrity Gossip
December 27, 2008 03:36:24 GMT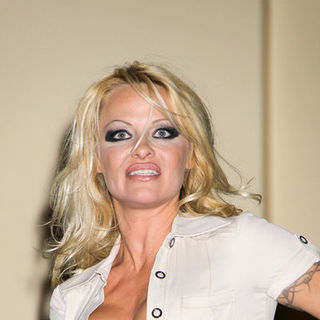 Sultry actress reveals she is planning to give U.S. president elect Barack Obama a book of essays, titled "One Can Make A Difference." It is a book that features thoughts, stories and musings from notable names, like Sir , , His Holiness The Dalai Lama, , , and .

Calling it as a "a wonderful book", she is giving it to everyone she knows, and George W. Bush is no exception. "I'm sending a copy of the book to the Obamas and, what the hell, to Mr. Bush, too, since he'll need ways to pass the time, because it is exactly the theme for our next White House: one can make a difference!" so she reveals.

News
>
Music News
December 27, 2008 03:36:14 GMT

and are both confirmed to share some holiday spirits with fans at BET's new year's eve bash dubbed "106 & Party". , , , , , and Brutha will also join them to light up the show.

The upcoming star-studded concert will be hosted by duo television personalities Terrence J and Rocsi. Running for two hours, the show will be aired live on December 31 starting from 11. P.M. EST.

News
>
Music News
December 27, 2008 02:51:28 GMT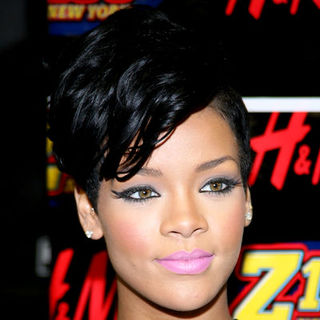 is scheduled to make a live appearance at the National Football League's Pepsi Smash Super Bowl Bash. Other musicians who are also set to perform at the event are , , and Mexican pop act Belanova.

Rihanna, Fall Out Boy and Lifehouse will rock the show taking place at Ford Amphitheatre in Tampa, Florida on January 29, 2009. Meanwhile, Enrique and Belanova will be taking the stage at the same venue the following day.

News
>
Movie News
December 27, 2008 02:16:40 GMT

Several pictures have emerged of , playing as himself, on the upcoming comedy-drama "." Some of the pics, made public by , see the star in what looks like a laboratory and also a pole.

In the Journeyman Pictures' flick, Paul Giamatti portrays the character of a famous American actor who during an existential crisis decides to explore "soul extraction" as a relief from the burdens of daily life. "Cold Souls," written and directed by up-and-coming filmmaker Sophie Barthes, will be premiered at the Sundance Film Festival, which will run beginning from January 15, 2009 to January 25, 2009.

News
>
Music News
December 27, 2008 02:09:31 GMT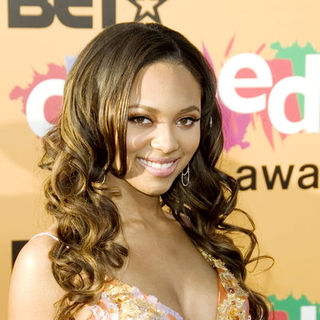 A brand new song "Hunt 4 You", which is performed by , has been available for stream. In support of the single, Teairra has reportedly worked with Benny Boom to shoot a music video for the track.

Featuring , the ballad track is expected to be released as a lead single off her upcoming second studio album. Entitled "At That Point", the effort is to follow up her debut album "" and is reportedly due for release sometime in spring 2009.

News
>
Celebrity Gossip
December 27, 2008 01:44:42 GMT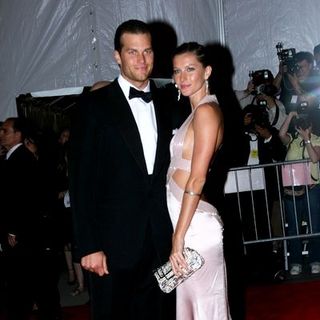 Celebrity lovers, and , have engaged, TMZ reports. The New England Patriots quarterback is said to have proposed to the supermodel on Christmas Eve on a private jet from New Jersey's Teterboro Airport to Boston.

TMZ, furthermore, states Tom had the private jet decked out with four dozen of white roses and champagne. Gisele's parents were also on board with the pair. Brady was reportedly nervous before he popped the question.

News
>
TV News
December 26, 2008 10:23:24 GMT
A footage has just been released, providing peeks at "" 4.17, titled "R.I.P." which will be aired this spring.

The 4.17 episode of "Prison Break" will see Michael and Sara on the run, while Lincoln connects the woman he believes to be his mother.

News
>
TV News
December 26, 2008 09:42:40 GMT

The new sneak peek preview of "" 2.14, titled "In the Realm of the Basses", is begun with a scene showing Jenny and Eric sitting on a table in a cafeteria facing Penelope and her two female friends on one table and Nelly on the other one next to the threesome. Enjoying what looks like a cup of ice cream, Penelope is then shown ordering Nelly to clean up dirt on her bright yellow shoe as her friends watching.

"Okay, no, that's not okay," Jenny is heard telling Eric as she immediately getting up from her seat, approaching Penelope and telling her not to treat Nelly as her servant. Penelope tells Jenny she will surely be nicer to Nelly as she considers her as one of her friends. But then she purposely drops a spoonful of her ice cream on her shoe and calls Nelly to clean it up, with her finger. Fortunately, Jenny grabs Nelly's hands, pulling her away from Penelope and her friends.

News
>
Music News
December 26, 2008 09:11:40 GMT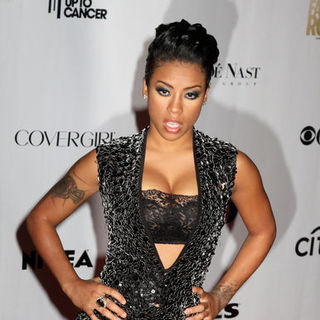 's latest studio album "" has sold more than 322,000 copies in its first week on sale, marking her best week sales as a solo artist. The effort debut at number two on Billboard Hot 200 Albums chart.

In working on her third major studio effort, Keyshia claims to have explored her sexy side with "more up-tempo and lighter" jams. She says, "I'm moving forward and growing. This time, I wrote more about other people's situations other than my own, and I'm realizing things aren't always so bad."