News
>
Music News
January 06, 2009 04:13:08 GMT

A new music video in support of 's re-recorded version of her classic "Hero" has been debuted. The video shows her walking into recording room accompanied by her dog, lingering in the studio and singing to the song. Sometimes, it is also intercepted with a scene of the Big Apple's city view during the night.

"Hero" is a self-penned ballad song which is produced by Mariah herself teaming up with Walter Afanasieff. The track was originally recorded by Mariah Carey for her 1993 third studio album "" but then re-recorded for her upcoming compilation LP "".

News
>
Celebrity Gossip
January 06, 2009 03:49:32 GMT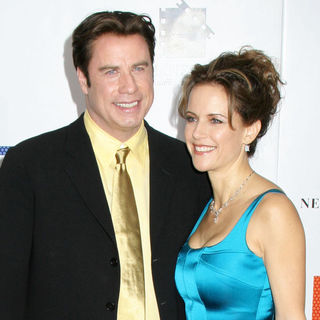 The cause of the tragic death of and 's 16-year-old son, Jett, has been revealed by his death certificate issued Monday, January 5. Although the official results of have yet to be disclosed, mortician Glen Campbell of the Restview Memorial Mortuary in the Bahamas told E! News that Jett died of seizure.

On the matter, the assistant director of the funeral home stated, "The only cause of death that was listed was 'seizure'." And, contrary to the earlier reports claiming that Jett hit his head on the bathtub in the bathroom of the family's residence at the Old Bahama Bay, he stated that "there was no sign of head trauma", adding that "the body was in good condition."

News
>
Celebrity Gossip
January 06, 2009 03:47:03 GMT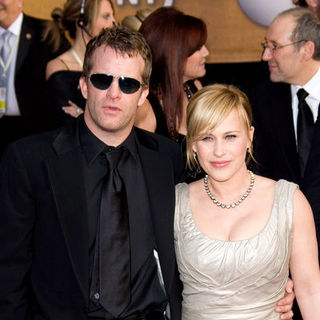 It's no more 'me and you' for and her husband of two years . The "" star has filed for a divorce in Los Angeles court on Monday, January 5, citing irreconcilable differences as the reason of the split.

Patricia and Thomas were married in May 2006 and have a five year-old daughter named Harlow together. In the sprouting news that have been making rounds, Patricia reportedly is seeking a sole legal and physical custody of Harlow and will give visitation right to Thomas. Furthermore, Patricia is not pursuing any spousal support in the matter and similarly requests the court to deny him any.

News
>
Celebrity Gossip
January 06, 2009 03:24:47 GMT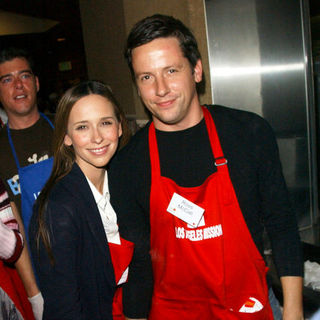 may not end up marrying fiance Ross McCall as she has reportedly called off her engagement to the man she was dating for two years. The no-longer pair is rumored to end their relationship over the holiday.

"They broke up over the holidays and have ended their engagement," a source told . "They're both really sad about this. Even their friends are surprised; they seemed really happy. Everyone just wants the best for both of them." Both camps have yet to give any comment concerning the issue.

News
>
TV News
January 06, 2009 03:12:44 GMT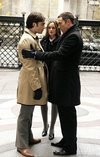 It's time to read Bart Bass' will. In the preview for the "" episode 2.15, it is found out that the reading of the will causes some trouble for Chuck, Bart's brother Jack, and Lily who finally learn the fate of Bass empire.

In "Gone With the Will", Lily and Rufus' complicated relationship will also be given a spotlight. Their relationship is strained as Rufus seeks details about the child he never knew he had. Noticing that his father has been acting strangely as of late, Dan does some investigating and uncovers Rufus and Lily's secret, putting him in the awkward situation of deciding what to do with this shocking revelation and who to share it with.

News
>
Movie News
January 06, 2009 03:09:25 GMT

The sequel of 2007 musical comedy "" has got its working title. Giving update to MTV on the follow-up movie, director Adam Shankman spurts out that the sequel will be called "" saying, "Let's put it this way: It's called 'Hairspray 2: White Lipstick.' [That's a] butch title."

Shankman, whose latest film, "", ranked second at the box office, in addition states that the "White Lipstick" title came from John Waters' 1988 "Hairspray" which was originally entitled "White Lipstick" after the Sixties fashion fad. "That's what the treatment was called!'White Lipstick'," he simply says.

News
>
TV News
January 06, 2009 02:49:05 GMT

A bunch of clips plus an interview with the guest star of "" have come out in anticipation of the January 8 episode. has given her insights to making a cameo as Elisa, a Puerto Rican nurse to Jack Donaghy's mother who eventually is tangled in a romantic journey with Jack.

Four clips from the episode which is called "Senor Macho Solo" are also released. First clip shows Liz's craze for a baby that has reached a bizarre level when she takes fallen baby shoes. The second clip is on Jack's meeting to Elisa where he finds the gritty side of her. Third clip takes on Jack helping Tracy to set up a pre-nups with his wife Angie while the fourth one is on Jenna dressed as Janis Joplin in order to convince Jack to help her nailing the role in Janis Joplin biopic.

News
>
Music News
January 06, 2009 02:23:38 GMT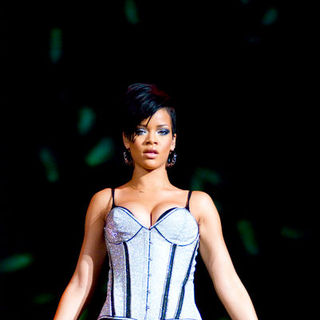 An up beat track performed by collaborating with has been available to stream. Titled "Bad Girl", it is reportedly worked on by top-notched producer Pollow Da Don, who was best known for his works for such big stars as , and a.k.a Fergie among others.

Instead of being listed on Rihanna's upcoming studio album, "Bad Girl" is rumored to serve as one of the "" soundtracks. The song is believed to be included in the drama movie, due to hit the U.S. theaters on February 13, as her other song "Disturbia" was featured in .

News
>
Celebrity Gossip
January 06, 2009 02:16:07 GMT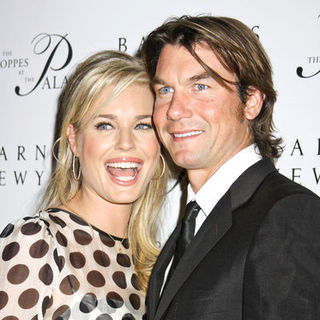 and apparently have been parents since December 28, 2008, a publicist confirmed. The "" star gave birth to their twin girls, Dolly Rebecca Rose and Charlie Tamara Tulip that day and the publicist told Access Hollywood that "mother, father and both girls are all home and doing well".

Dolly and Charlie are the couple's firstborns. Charlie in particular is named after Jerry's brother Charlie O'Connell who said to People that the naming is going to help him earn more "credit". Older Charlie recalled the moment he saw the babies for the first time, saying "to see the baby and have Charlie meet Charlie was a real special moment."

News
>
Movie News
January 06, 2009 02:13:50 GMT

MTV Movies Blog have got their hands on another exclusive clip of "". Showing a more dramatic sequence part of the horror movie than , the less-than-a-minute footage presents Axel Palmer played by and Deputy Martin portrayed by Edi Gathegi discussing about the miner-costumed slasher in the sheriff's office.

The clip starts with a shot of a monitor screen showing the footage in which the pickaxe killer are wandering in what seems to be a hallway. Then, the shot moves to show that both Palmer and Martin are examining the footage. While the two are discussing about who could potentially be the killer, a package smeared with blood is sent in.

News
>
Movie News
January 05, 2009 09:31:49 GMT

A brand new clip from "" has just made its way out. Around two-and-a-half-minute long, the video footage is entitled "Good Luck". It highlights on the scene when Bryan Mills digs up clues from his distraught daughter, Kim, after she witnesses her friend, Amanda, is being taken away by two men.

Starring , and , the action thriller for the 20th Century Fox resolves around Mills, a former US intelligence agent. When he finds out that his teenage daughter is being kidnapped in Paris, he sets out to rescue her and bring the ruthless gang that abducted her to justice by relying on his special skills.

News
>
Celebrity Gossip
January 05, 2009 09:18:43 GMT

Spotted contributing among the sportsmen tapped to promote Gatorade in a TV ad is . The rapper did a voice over to the sports drink ad, describing of what "G" represents. "[G's] the emblem of a warrior, it's the swagger of an athlete, a champion and dynasty," Wayne said.

He continued, "It's gifted, golden, genuine and glorious. It is a lower-case god. It's the goat. Ha-ha. The greatest of all time." His voice-over is played on top of a stream of sports figures such as , , Bill Russell, Yankee's and . Wrapping up the ad, Wayne said, "What's G? It is the heart, hustle and soul of the game. That's G."

News
>
Music News
January 05, 2009 08:51:22 GMT

A music video aimed to promote 's -featuring track "Roc the Mic" has been available to watch. Directed by Hype Williams, the video was filmed in Los Angeles in mid December and has Jermaine making a cameo appearance.

Starting with a scene of nightlife, the video continues showing both musicians go sightseeing in town with a car. While Jermaine puts his hands on the steering wheel, Bow Wow sits next to him, enjoying the city view and at the same time taking turn with Jermaine singing to the song.

News
>
Movie News
January 05, 2009 08:45:29 GMT

Following the outing of "" Japanese teaser, a brand new poster of the live-action adaptation has been unveiled. Brought to attention by KristinKreukWeb, the fresh one-sheet is said to be its official U.S. poster and gives out more of its major characters, apart from the titular character, Chun-Li herself.

"Street Fighter: The Legend of Chun-Li" focuses its story on the undercover Interpol agent Chun-Li. Though the official plot of the movie has yet to come out, the action film will deal with the personal history of the character known for her 'ox-horns' hairstyle as well as her quest for justice.

News
>
TV News
January 05, 2009 08:21:37 GMT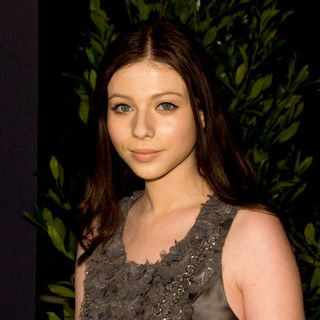 If Serena and Blair thought they have sent Georgina off to a boarding school for good, they are wrong. A recent "" casting scoop from revealed that will reprise her role as Georgina in several arch episodes.

"Gossip Girl" is running its second season and the rumor of Trachtenberg coming back for the show had been building over the past few months especially after executive producer, Josh Schwartz, said, "It's safe to say you haven't seen the last of her." Ausiello highlights that the talks of the return has reached the point of confirmation with Georgina set to appear toward the end of the season.