News
>
TV News
January 08, 2009 08:37:38 GMT

"" returns on TV January 12 with an episode called "Thank God for Scoliosis". And right after that "" continues the Monday night slot on CBS with "The Article". The comedy begins at 9/8c.

In the upcoming episode of "Two and a Half Men", Charlie and Jake will go after one girl, a waitress whose affections become a competition between the two. Meanwhile, Alan fights sexual tension with his receptionist. In "Worst Week", Sam accidentally sees Angela in the gynecologist's office and he tries to cope with it by writing his feelings down, which eventually end up in the wrong hands.

News
>
Celebrity Gossip
January 08, 2009 08:31:45 GMT
Australian musician and actor has married actress Ione Skye in a traditional Hindu ceremony outside of the town of Chennai in India, his representative confirms to Life and Style. The nuptials, taking place on December 29, 2008, is the first for Ben and the second for Ione as she was previously married to ' Adam Horovitz.

Prior to dating Ione, Ben dated for several years. He and Ione got engaged on January 11 last year. According to Life and Style, he proposed to her "after taking a trip to India and consulting their guru, Sakthi Narayani Amma." The publication is told by an insider, "Ben flew to India to ask the guru if marrying Ione was the right thing. And he got the thumbs up!"

News
>
Music News
January 08, 2009 08:30:28 GMT

A music video aimed to promote 's track "She's a Star" has hit the web. Filmed in black-and-white scenes, it mainly highlights the ' member when he goes for a walk along the beach.

"She's a Star" is a song worked on by powerhouse producer Polow Da Don. It appears in will.i.am's second solo studio album "", the 2007 record which lines up and of as its featured guests.

News
>
Celebrity Gossip
January 08, 2009 07:58:09 GMT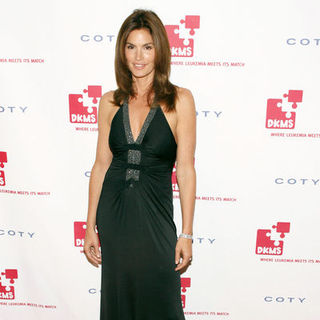 A representative for has put to rest rumors on the street claiming the supermodel bans her daughter, Kaya Jordan Gerber, from watching Disney hit TV series "". In a confirmation issued to MTV News, the representative insists that despite reports to the contrary Cindy "is a fan of 'Hannah Montana,' and she has taken her daughter to multiple shows."

On Tuesday, January 6, reports circulated all over the net, claiming Cindy bans her daughter from watching "Hannah Montana" because it teaches her "to be sassy." She was quoted as saying, "I love Hannah Montana, but she (daughter) learns to be sassy from that show. I'll say to her, 'I don't let anyone talk to me like that. I'll certainly not take it from a seven year old in my own house.'"

News
>
Movie News
January 08, 2009 07:03:14 GMT

An outrageous international trailer of "" has arrived. Bringing in new footage from the new comedy movie from the Wayans' brothers, the video footage starts off with a dance battle, which ends with Essence Atkins' Charity giving birth to her talented baby on the dance floor. The new trailer also previews very pregnant impersonation of Juno, making a cameo on the movie.

Spoofing many dance movies from classic "Flashdance" to recent hits "" and "", "Dance Flick" revolves around a beautiful young woman, Megan White, and a young street dancer, Thomas Uncles. After her mother dies, White finds herself on a series of misadventures when she moves to the mean streets of the inner-city, where she meets Uncles who share similar interest with her, dancing.

News
>
Music News
January 08, 2009 07:01:18 GMT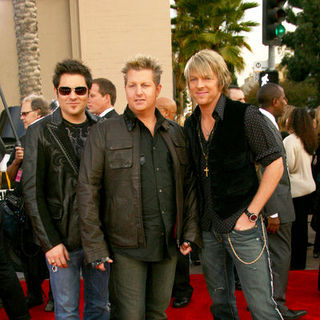 have announced that their upcoming sixth studio album "" will be dropped on April 7. Confirming the news during the ceremony of People's Choice Awards, the threesome has also invited fans to design a cover art for their soon-to-be-released LP.

"It only makes sense to have our fans design and decide the cover of our new CD since they are the ones who make it possible every day for us to make new music and tour," lead vocalist Gary LeVox says. "We've got a creative and loyal group of fans and are very excited to see the designs they come back with."

News
>
TV News
January 08, 2009 06:43:50 GMT

Writers Guild of America have selected some writer names and several TV series to be put under the contenders of their 2009 awards event. Nominees of WGA Awards were announced on Wednesday, January 7 and the TV list is crowded by "" and "".

NBC's "30 Rock" earns four nominations including one for Comedy Series and three for Episodic Comedy. who plays Liz Lemon in the series, earns a nod in the ensemble and solo for episode "Cooter". AMC's "Breaking Bad" meanwhile, pockets 3 nods in 2 categories, namely New Series and Episodic Drama.

News
>
Celebrity Gossip
January 08, 2009 06:40:28 GMT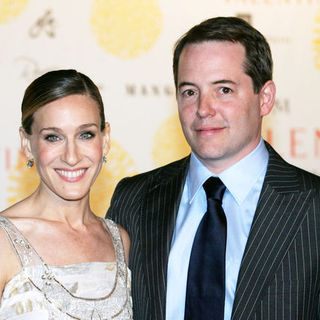 has left the home she shares with husband as rumors are mounting the actor has cheated on her with a younger woman. "Sarah Jessica Moving Out!" Star magazine writes on the cover of its January 19 issue, already on newsstands. "His cheating & lies, her new apartment, son James Wilke caught in the middle."

In further report, Star claims Sarah has begun house hunting in New York City all by herself. "The time has come when she realizes it just isn't worth it. Sarah Jessica is determined to get her own place and bring down the curtain on her marriage," a friend of the celebrity couple tells the magazine. An insider then adds, "Sarah's not stupid. She knows exactly what's going on. For a while it was easier for her to stay than go through a harsh divorce. They're essentially living separate lives."

News
>
Music News
January 08, 2009 06:20:25 GMT

Singer/songwriter has been rumored to make a live appearance at one of Barack Obama's inauguration week welcome events. He will be singing at Washington D.C.'s National Mall on January 18, according to The Washington Post.

As part of Obama's inauguration festivities, a nonprofit youth voter group Declare Yourself's inauguration kickoff event will also be held reportedly with as its host. Taking place on the same day Springsteen performing at National Mall, the show is said to have singing live and rocking behind her turn-table.

News
>
Movie News
January 08, 2009 06:13:51 GMT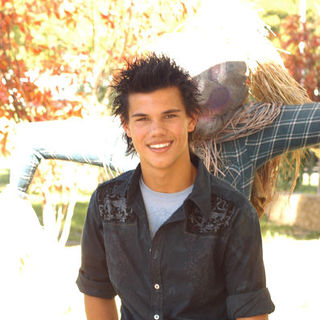 will definitely reprise his Jacob Black role in "New Moon". After weeks of uncertainty, director Chris Weitz confirmed the involvement of the 16-year-old in the sequel of "". Weitz's announcement of Lautner's return has been posted by author Stephenie Meyer on her site on Wednesday, January 7.

"I'm very happy to announce that Taylor Lautner will be playing Jacob Black in 'New Moon' and that he's doing so with the enthusiastic support of Summit Entertainment, the producers, and Stephenie Meyer," so read the helmer's statement. The message continues with Weitz further explaining about the casting situation, "The characters in Stephenie's books go through extraordinary changes of circumstance and also appearance; so it is not surprising that there has been speculation about whether the same actor would portray a character who changes in so many surprising ways throughout the series."

News
>
Music News
January 08, 2009 05:14:11 GMT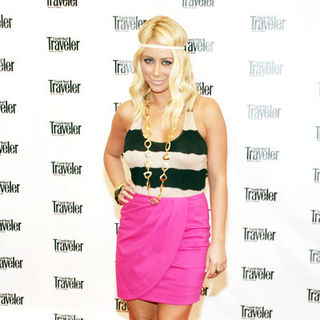 During an interview, opens up about what she is up to after being fired from . On the possibility of her coming back to "Making the Band", she tells MTV, "You never know if I'll be involved in the new season, but as of now, no."

In further statement, Aubrey notes she is, in the meantime, focusing on her own career. She says, "I'd really like to just move past 'Making the Band' and start making my own career. But you never know."

News
>
Movie News
January 08, 2009 05:02:18 GMT

Two actors have been linked to the villain roles in "". Latest reports for the sequel to the hit superhero movie "" have pointed out that and are both in negotiation to star opposite as his heroic character's latest opponents.

On what character Rourke is eyeing, Variety claimed that the star of "" may end up to portray Crimson Dynamo, a heavily tattooed Russian arms dealer who is considered to be an evil version of Iron Man. Rockwell, in the meantime, is reported by The Hollywood Reporter to play multi-billionaire businessman Justin Hammer, who happens to be Tony Stark's rival.

News
>
TV News
January 08, 2009 04:55:31 GMT

Through online voting, it is found out that viewers favor "" and its leading star . The FOX production was announced as Favorite TV Drama at the 35th Annual People's Choice Awards, beating down "" and "". Laurie aka Dr. House meanwhile, triumphs over in "" and in "Grey's".

Another notable winner is who via her daytime show, "", won Favorite Talk Show Host. Receiving the award, Ellen said during the acceptance speech, "I wish I could share this with you. I could throw it on the ground and smash it into a million pieces, and give each one of you a little piece of it, but that's violent, and that's probably why you voted for me, because I'm not violent."

News
>
Celebrity Gossip
January 08, 2009 04:55:08 GMT

OK! magazine has made public some details of and 's wedding which is to be held over the weekend, including their wedding registry and guests list. Besides, the publication also tracks down the bride-to-be's possible wedding dress and strict fitness regime as her wedding day is fast approaching.

Amidst reports claiming guests will only be told of Fergie and Josh's wedding venue later this week to avoid the nuptials being exposed by the media, OK! simply claims in a report on its site that the pair will tie the knot on Saturday, January 10 in L.A. Furthermore, it is also claimed that Fergie and Josh have asked their wedding guests not to bring cell phones or cameras, presumably to avoid their wedding pics being leaked.

News
>
Movie News
January 08, 2009 04:26:46 GMT

"" has become the most successful winner at the 35th People's Choice Awards. On Wednesday, January 7, the Christopher Nolan-directed superhero movie collected the most kudos, bringing home more than three prizes, including Favorite Movie and Favorite Action Movie.

The sequel to "" also received an award for its two leading actors, and , for their on-screen match-up. Aside from the Favorite On-Screen Match-Up prize, Bale, who portrays the bat-costumed superhero Batman as well as his alter ego Bruce Wayne in the action movie, has also nabbed a Favorite Superhero title.