News
>
Celebrity Gossip
September 05, 2007 08:58:38 GMT

As apparent through his name, is really a master of hip hop. And now he's jumping on the video game bandwagon. Will he be a master in the field too? Time will tell.

The rap mogul is having his Miller Enterprises teaming up with actor and partner Matthew Senreich's Stoopid Monkey Productions as well as Shadow MachineFilms to develop an entertainment industry-themed 3-D video game titled "Play the Industry" that will allow players to climb the ranks of stardom as an athlete, hip-hop artist, or entertainment broker.

News
>
Music News
September 05, 2007 08:47:09 GMT

After touring with in Family Values, Evanescence will head to a fall tour boasting the new formation. The band will roam North America beginning October 23 in Miami and ending December 10 in East Rutherford, N.J.

"I am excited to be headlining our own tour this Fall," said vocalist Amy Lee. "While Family Values Tour was fun, it will be nice to do something special for Evanescence fans. This time around we will get to spend more time with the audience and play a longer and more diverse set."

News
>
Movie News
September 05, 2007 08:42:58 GMT
List of possible titles for J.J. Abrams' secretive monster movie "1-18-08" now gets a new name on the lineup.

Bloody-Disgusting has brought up a tidbit on the matter saying that the project can probably be called "Wreck" following those of "Cloverfield", "Monstrous", "Colossus", and "Overnight." With this new additions, fans no doubt have more options in voicing out their thoughts about the most appropriate one.

News
>
Celebrity Gossip
September 05, 2007 08:15:30 GMT

It appears that is all over already as she's been reported enjoyed a 30-hour drinking session with her new love interest who happens to be Jamie Hince, the guitarist of garage rock band The Kills.

Hince, who calls himself a "chain-smoking vegan," apparently bears a striking resemblance to Doherty in case of music career and smoking habit, but that he isn't a drug addict. Thanks God.

News
>
Music News
September 05, 2007 08:03:13 GMT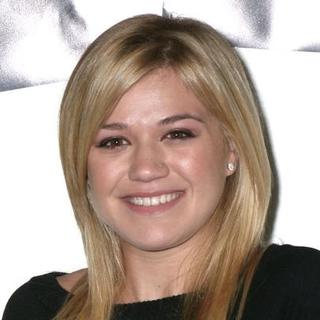 's management team think that it's the perfect time to revive her tour schedule that was cancelled two months ago due to poor ticket sales. The new trek now will begin October 10 in Verona, N.Y. and wind down December 3 in Nashville.

As the supporting act is Jon McLaughlin who released his debut album 'Indiana' this May. Clarkson released her third studio album '' in June. A tour was prepared prior the release but beside low tickets sale, Clarkson was forced to deal with other tumultuous problems.

News
>
Movie News
September 05, 2007 07:43:33 GMT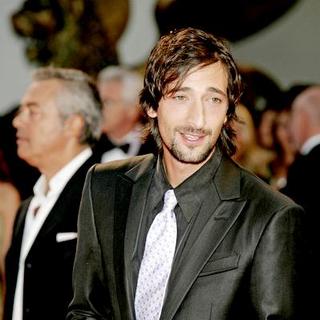 Going unaffected with the publicity around the suicidal attempt of its cast member , "" marked its world premiere at the 64th edition of Venice Film Festival on September 3, 2007 with major cast and director Wes Anderson all attending.

The absence of funnyman Wilson, who is currently recovering at his California home, apparently gave way for his co-star to become the center of the spotlight during the occasion. Coming alongside his girlfriend , the Oscar winner even gave the photographers something worthy to be captured on: his public kiss with the Spanish actress.

News
>
Celebrity Gossip
September 05, 2007 07:12:20 GMT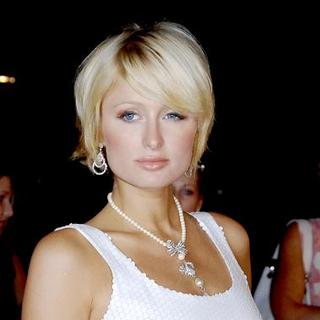 wants to have baby. It appears that the heiress is in her motherhood mood these days as she told Elle UK in recent interview for its October 2007 issue she's ready to spawn.

"I wanna have like a family and a guy," she tells the magazine. "I just started working out and it feels great. It gives me so much energy. I want kids next year, so I've got to get my body ready." Is currently single, she's looking for the right man who should "be a good person, someone I know would be a good husband, loyal and funny and smart. And somebody I can trust, with good chemistry. But I don't know, I like a guy who can make me laugh."

News
>
Music News
September 05, 2007 06:51:49 GMT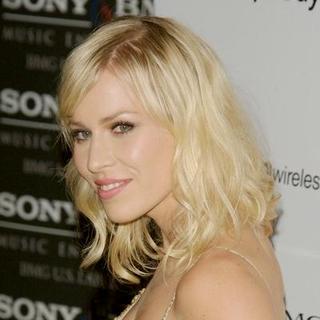 After the criticized 'I Wanna Have Your Babies' and the ballad 'Soulmate', U.K. singer has confirmed to have 'Say It Again' as the third single. She recently shot the music video in Mexico City and had it completed.

Reports said that the clip will be premiered this month and the physical CD will be dropped in Europe on October 1 and in U.S. on October 8. Both 'I Wanna Have Your Babies' and 'Soulmate' have peaked at top ten positions in U.K. chart. The former received mixed reviews for its catchy tune and "beyond-banal lyrics".

News
>
Movie News
September 05, 2007 06:22:50 GMT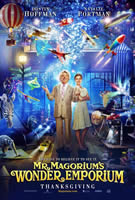 Making a very unusual move in its marketing campaign for "", Fox-Walden, along with the Los Angeles Times, announced on September 4, 2007 that it would post the first ever ad using scented ink for the film in the paper's annual Fall Movie Sneaks section on September 9.

"The scented ink ad is yet the latest tool The Times is offering its advertisers as they continue to search for new ways to reach, excite and inform L.A.'s market of buzz," Los Angeles Times Media Group's executive vice president and general manager Dave Murphy remarked. "Fox Walden has been a terrific partner as we roll-out this bold concept and underscores our industry leading ability to create unique marketing solutions."

News
>
Music News
September 05, 2007 06:15:34 GMT

Post completing their nine days tour, will head back to the studio for their 15th studio album. Although production team is still a blurry image, some materials and each member's heart are ready to see what comes out in the end.

Guitarist Joe Perry revealed that no confirmed producer has been listed yet but the idea of Rick Rubin being in the "so-called captain's chair at Sony" thrilled them to get his participation. "It's not just about the music, it's about the feel, and he's one of the few that really gets it," Perry said.

News
>
Celebrity Gossip
September 05, 2007 06:10:38 GMT

bares all, from her skin to her never-revealed secret, for the October 2007 issue of magazine. It was quite a shocking to read her interview with the publication as she tells her past secret that never comes to public's notice before.

Addressed her miscarriage while still married to former husband , the movie siren said she lost a baby early in their marriage that was when she was 23. "From the minute Tom and I were married, I wanted to have babies. And we lost a baby early on, so that was really very traumatic," she revealed. "And that's when it came that we would adopt Bella."

News
>
Music News
September 05, 2007 05:17:37 GMT

Two surprises came out at 2007 Nationwide Mercury Prize event last night (September 4). beat the favored winners and while the latter ended her series of cancellation by appearing and performing at the event.

The award was given to Klaxons in London in appreciation for their debut album '' (2007). Member Jaime Reynolds admitted dropping few tears while claiming the honor. He said, "I've just been sitting here having the worst two hours of my entire life. It just means so much to us."

News
>
Celebrity Gossip
September 05, 2007 04:54:23 GMT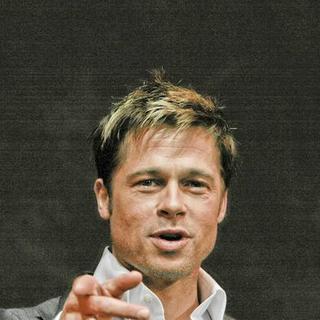 Becoming famous and has lots of fans are not always easy. tasted the bittersweet of his rising acting career as he's been attacked by a crazed female fan at the Venice Film Festival in Italy Sunday September 2nd.

The minor incident took place while the Hollywood heartthrob was walking down the red carpet to promote his new film, "," when the fan managed to get by security and throw her arms around him.

News
>
Movie News
September 05, 2007 04:48:04 GMT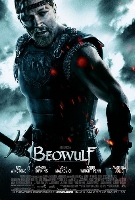 Showing off more jaw-dropping footage from its upcoming "", Paramount Pictures as the studio producing the motion-capture flick has officially brought up an exclusive uncensored trailer for the movie on the net which sure will satisfy those who have been waiting for it to come.

Posted in either High Definition QuickTime or Flash format, the new trailer can be viewed at the picture's on its Restricted Content section that visitors can enter after passing the age verification system.

News
>
Celebrity Gossip
September 05, 2007 03:58:03 GMT

The late drama queen keeps grabbing media headlines though she's no longer live. "Blonde Ambition: The Untold Story Behind Anna Nicole Smith's Death," a new tell-all book written by former MSNBC talking head Rita Cosby, has been released Tuesday September 4th and already sparks another controversy.

The tome, according to its publisher Hachette Book Group's Grand Central Publishing, among other includes the former Playboy Playmate allegations about the steamy relationship between her longtime companion Howard K. Stern and her baby's biological father, Larry Birkhead.