News
>
Music News
January 16, 2009 06:09:27 GMT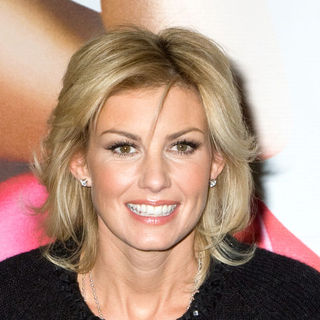 It was announced on Wednesday, January 14 that country music singer has been booked to perform at Super Bowl XLIII. She has been confirmed to sing "America the Beautiful" on February 1 before the football game kicked off.

Besides, has also been revealed as one of the musical guests at halftime to be held at the Raymond James Stadium in Tampa, Florida. He will be performing at the show along with The E Street Band.

News
>
Celebrity Gossip
January 16, 2009 05:03:29 GMT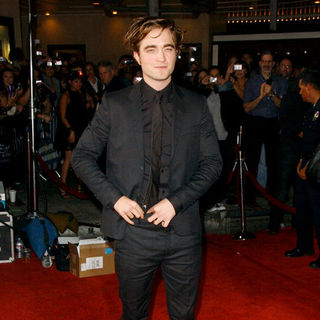 Catapulted to international stardom for playing the role of Edward Cullen in hit vampire drama flick "", takes the top spot on MTV's list of Male Pop MVPs in 2009. The list, which has several Hollywood popular names that the network expects big things from for this year, also includes the likes of and among others.

"After making millions of girls want to have a vampire love affair in 'Twilight,' English heartthrob Robert Pattinson will reprise his role as Edward Cullen in this year's 'New Moon'", MTV writes about Pattinson. "But he also hopes to wow audiences as the young surrealist painter Salvador Dali in the film ',' which chronicles the early life of the brilliant artist and explores his romantic relationship with poet Federico Garcia Lorca, played by Javier Beltran."

News
>
TV News
January 16, 2009 05:03:19 GMT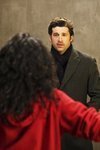 A ring is out and a proposal may be imminent. Through the preview of "" January 22 episode, it is seen that Derek plans to give a diamond ring to Meredith. Also in "Stairway to Heaven", Izzie slaps her deceased boyfriend, Denny, and Sloan is in pain.

The episode will also continue the dilemma faced by the doctors when they have a patient who is a serial killer. While Bailey grows desperate as her young patient's condition becomes more and more dire, the convict tells her that he is ready to donate his organ to the boy. They have a match and Meredith try to grant the death row patient's wish to die before execution. Meanwhile, an injury leaves Sloan in a compromising position in the OR and Cristina awkwardly avoids Owen.

News
>
Music News
January 16, 2009 04:53:37 GMT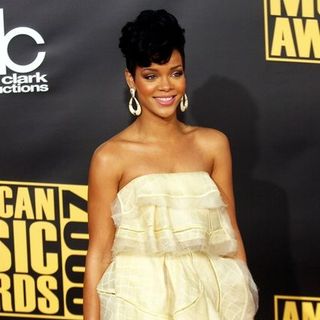 "Like It", a new single performed by , has been revealed. It is reportedly produced by The Royal Court, trio Hip-Hop producers who previously helped making her 2007 song "Outta My Head (Ay Ya Ya)".

"Like It" is rumored to be one of the new materials recorded for Rihanna's next studio album. While no words are available to address the proposed idea, report claims that her fourth studio effort will be released under the title of "Dark Angels".

News
>
TV News
January 16, 2009 04:41:42 GMT

TNT have been generous to give an over-two-minutes sneak peek to their new episode of "". This time the team aid a couple who has lost their loved one to a contamination by a fertilizer company, Genogrow Industries.

A young girl is dead after an amount of toxic is found in her chest and the doctors suspect that it is a contamination of the water. Fertilizer company who is supposed to take responsibility to this has a CEO who will go to any lengths to protect his company's interests. The team then decides to sneak into the building to provide evidence to the court.

News
>
Music News
January 16, 2009 04:17:10 GMT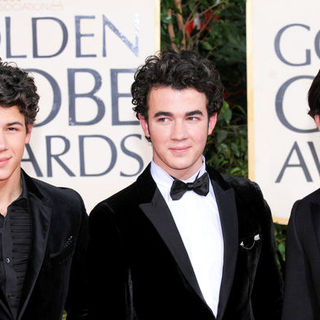 A sneak peek into ' music video promoting their track "Tonight" has arrived. Starting with a banging sound of drums, it shows the band's fans running to seemingly to be an indoor arena where the band are supposed to make a live appearance.

The video footage then continues with a capture of playing golf on-stage. It also features all the Jonas boys running through parking lot escaping from fans' chase. Beside focusing on the band's members, it also captures making an on-stage appearance.

News
>
Movie News
January 16, 2009 04:14:12 GMT

A movie poster plus the official trailer of "" have arrived. Providing another sneak peek on top of the previously-released , the trailer gives more on the story plot and what brings Hannah Montana back to her hometown of Tennessee. It also presents the cameo made by supermodel .

Miley Stewart's popularity as Hannah Montana is getting out of control, and so is her attitude. As a measure to tame his daughter, Robby Stewart brings her back to her hometown of Crowley Corners, Tennessee where she discovers what's really important.

News
>
Celebrity Gossip
January 16, 2009 03:52:51 GMT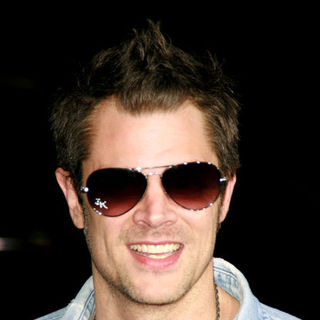 "Jackass" actor was on Thursday morning, January 15 briefly detained at Los Angeles International Airport (LAX) for bringing a fake grenade. He was about to board an American Airlines flight for Miami when security screeners noticed the prohibited item inside his luggage.

However, after a careful investigation bomb squad determined the grenade "lacked a firing pin or explosive," the Associated Press reported. And so, Knoxville was freed and allowed to board his plane.

News
>
Movie News
January 16, 2009 03:44:07 GMT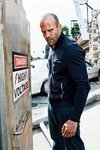 A rather milder and young viewers-friendly trailer has been released for "". While the that was outed earlier this month displays gory scenes, profane language and partial nudity, this just-released trailer tells more on the plot and the challenges that the main character has to face in order to get his heart back.

Hitman Chev Chelios launches himself on an electrifying chase through Los Angeles in pursuit of the Chinese mobster who has stolen his nearly indestructible heart. His goal is to replace it with a battery-powered ticker inside him that requires regular jolts of electricity to keep working.

News
>
Music News
January 16, 2009 03:31:59 GMT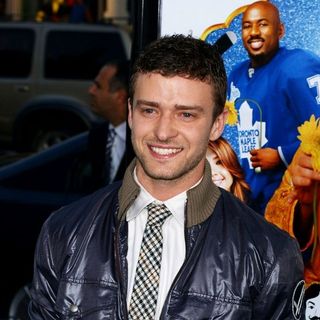 A new material from , entitled "Bigger Than the World", has made its way to the Internet. The track is reportedly produced by . However, there is no word on whether it will become one of the new songs to be listed in his next album or not.

Beside "Bigger Than the World", other singles from Justin Timberlake have also hit the web. One of the songs is called "" and features , while the other is titled "", the duet track between him and .

News
>
Celebrity Gossip
January 16, 2009 03:14:47 GMT
Expanding her influence from music business to the shopping aisles, is teaming up with top German beauty brand LR to release her self-titled 'ethical' scent. A strict vegetation, she ensures the fragrance will not be tested on animals and will likely target an organic audience.

"Leona has had a lot of approaches about launching her own perfume, but she wanted to make totally sure she would be working with an ethical company," a source says. "She has had a big hand in helping to create the fragrance and the design of the bottle and now she can't wait to see it in the shops."

News
>
Movie News
January 16, 2009 03:14:35 GMT

Evan gets his life changed 180 degrees through the imaginary world of his seven years old daughter in the first trailer of "". A movie coming from Paramount Pictures and Nickelodeon Movies, "Imagine That" is the latest comedy from .

Evan is a successful financial executive who has more time for his blackberry than his seven-year-old daughter. When he has a crisis of confidence and his career starts going down the drain, however, he finds the solution to all his problems in his daughter's imaginary world.

News
>
Movie News
January 16, 2009 02:48:15 GMT

New CGI animation "" has received a trailer premiere. A story in the twist of human fear, the TriStar production puts the people on Earth as the aliens for the inhabitants of Planet 51.

The planet which is "far far away" is a place where "life is simple, children are carefree and everything is pleasant" but one day, a stranger from another planet comes by and the paranoia starts. Captain Charles "Chuck" Baker arrives from Earth in his spaceship thinking that he is the first to land in the planet, but the already-existing inhabitants of Planet 51 fear that he will do an invasion. Befriending a young resident, the astronaut has to avoid capture in order to recover his spaceship and return home.

News
>
Music News
January 16, 2009 02:44:18 GMT

Following saying that they will perform new single at this year's BRIT Awards, come out, this time bringing official cover art and tracklisting for their forthcoming twelfth studio album "". In getting the artwork done, this band work with Japanese artist and photographer Hiroshi Sugimoto.

Furthermore, tracklisting for the effort reveals eleven new songs, all written and composed by U2 themselves, with lyrics by and . "Magnificent", "Moment of Surrender" and "Breathe" are among those listed in their new LP.

News
>
Celebrity Gossip
January 16, 2009 02:43:47 GMT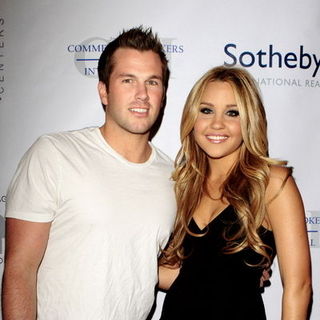 and baseball player are no longer a couple as the actress has dumped him, US Weekly exclusively reports. "She ended it. She had had enough," a source close to the actress testifies.

"Her friends didn't trust him. Everyone thought he was using her for celebrity," the source reveals further to . "He was not good, and she was over it. It was definitely her who ended it."