News
>
Music News
January 08, 2009 04:05:31 GMT

Determined through online voting, winners for the 35th Annual People's Choice Awards in music have been revealed during a star-studded ceremony on January 7 at the Shrine Auditorium in Los Angeles. and are among those who bring home the Saturday night prize.

Beating down and , Carrie is named as "Favorite Female Singer". Also, her track "Last Name" successfully puts aside 's song "Love Story" and ' single "Take Me There" in "Favorite Country Song".

News
>
TV News
January 08, 2009 04:03:42 GMT

TV front runners at the 40th Annual NAACP Image Awards are "" and "". Nominees for the awards event that honors people of color have been announced and it appears that will be the leading man at the actual showdown which will be held at Los Angeles' Shrine Auditorium on February 12.

Apart from serving the hosting role side by side to , Perry also has his comedy show "House of Payne" that airs on TBS receiving six nominations. The categories are Comedy Series, Actor and Actress in a Comedy Series as well as Supporting Actor and Actress in a Comedy Series. Under the Supporting Actor category in particular are two of its actors, and Larramie Shaw. Outside his TV ventures, Perry also receives an Outstanding Motion Picture nod for his movie "".

News
>
Celebrity Gossip
January 08, 2009 03:57:37 GMT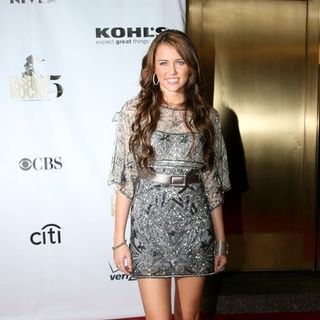 "Miles To Go," a tell-all memoir about Disney young sensation , has been available for pre-order at Barnes & Noble. The memoir reportedly chronicles the actress-singer's journey to stardom.

Back in early April 2007, Miley Cyrus was confirmed to have signed a seven-figure book deal with Disney Book Group to write her autobiography. "I am so excited to let fans in on how important my relationship with my family is to me. I hope to motivate mothers and daughters to build lifetimes of memories together, and inspire kids around the world to live their dreams," the "" star said at that time.

News
>
Celebrity Gossip
January 08, 2009 03:24:24 GMT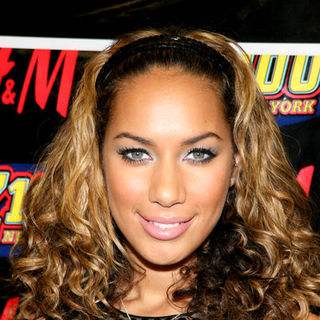 "I know the book will be full of special moments and I'm already having a brilliant time putting it together," British pop singer expresses her optimism about her upcoming autobiography, slated to be released in October. The book, which title isn't made public, will detail her rise from waitress to superstar, a two-year journey that she describes as "an unbelievable experience."

"This will be the first time Leona tells her story of how 'The X-Factor' launched her from waitressing in Pizza Hut in Hackney [East London] to stardom on both sides of the Atlantic," publishing house Hodder & Stoughton's editor Fenella Bates says in a statement. "It is a real-life fairytale and every girl's dream."

News
>
Movie News
January 08, 2009 03:18:05 GMT

"" has bagged another prestigious awards' nomination. After collecting a nod for its producers from , the superhero movie starring and earned a 2009 Writers Guild Awards' count for its writers from the Writers Guild of America on Wednesday, January 7.

Contending for the adapted screenplay kudo, "Dark Knight" enlisted its writers team consisting of Jonathan Nolan, Christopher Nolan and David S. Goyer. The trio will be in competition with Eric Roth and Robin Swicord of "", John Patrick Shanley of "", Peter Morgan of "" and Simon Beaufoy of "".

News
>
TV News
January 08, 2009 02:59:15 GMT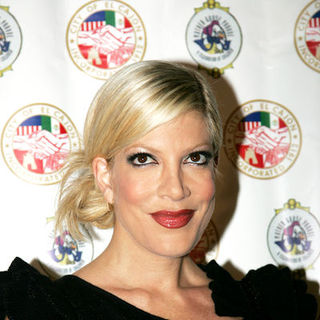 The rich kid is back to the famous zip code, has been confirmed to make an appearance in "". The actress who previously backed out reportedly due to financial disagreement, is in "final negotiations" and according to , the deal could be sealed as early as Wednesday, January 7.

Tori, the daughter of "Beverly Hills 90210" producer Aaron Spelling, plays Donna Martin in the series and her character was engaged to David () in the end of the season finale. No words yet on how she will contribute to the "90210" story line but TV Guide said that she will join for multiple episodes in Spring.

News
>
Music News
January 08, 2009 02:56:15 GMT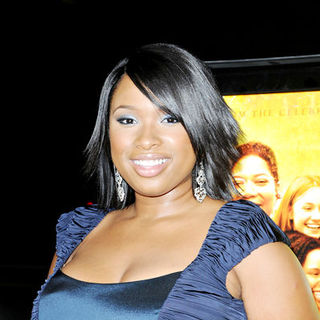 Nominees of 2009 NAACP Image Awards for its recording category have been announced on January 7 in Los Angeles. From the announcement, it is revealed that leads the pack with six nods and follows with five counts.

Topping the music list, Jennifer competes with Anthony David, , and in "Outstanding New Artist". She meanwhile lands her in a stiff competition with Beyonce's "", 's "", 's "" and 's "" in "Outstanding Album".

News
>
Celebrity Gossip
January 08, 2009 02:40:17 GMT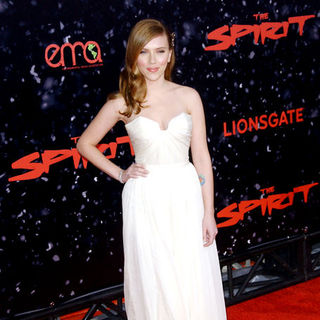 Media darling breaks her silence to February's Harper's Bazaar, sharing to the magazine a little bit about her engagement and secret wedding to actor husband . She, moreover, addresses on the mounting rumors claiming she is pregnant. Personal life aside, she also reveals her dream role.

Admitting that she wasn't surprised when Ryan proposed to her, Scarlett however confesses she did "squeal with delight" when he presented her with "a beautiful diamond ring." Recalling the day Ryan popped the question, the movie beauty says, "I think all proposals are romantic. It was very down-to-earth and genuine. There was no crazy skywriting or anything like that, just nice words, and it was very sweet," adding, "You say you can't believe it, but of course you really can."

News
>
Movie News
January 08, 2009 02:34:53 GMT

The nominees for the 40th NAACP Image Awards have been announced. During a press conference at The Beverly Hilton Hotel on Wednesday, January 7, it was uncovered that "" and "" have led the fields with multiple counts. Southern-set drama "Secret Life" collected 8 nods, while musical drama "Cadillac" received 7 gongs.

Both "Secret Life" and "Cadillac" will have to compete against each other for many categories including, Outstanding Motion Picture and Outstanding Writing. In the run for Outstanding Motion Picture, the two were joined by Spike Lee's "", Gabriele Muccino's "" and 's "". Meanwhile, for the writing category, they are up against "", "A Raisin In The Sun" and "Noah's Arc: Jumping the Broom".

News
>
Celebrity Gossip
January 08, 2009 02:01:23 GMT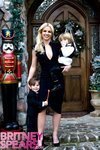 Having a good time with her family during the holiday, posts some New Year's Eve home photos of her and sons; Sean Preston and Jayden James, on her official site. The pics, showing the pop singer and her young boys dressed in matching black outfits, were taken just before the threesome attended her big brother Bryan's wedding.

"Exclusive: Britney and Boys Before Bryan's Wedding," so read the headline that accompanies . And while Bryan is nowhere to be seen in the pics, Britney's mother Lynne Spears can be seen striking some poses with the pop singer and her boys in front of a Christmas tree.

News
>
TV News
January 07, 2009 09:31:49 GMT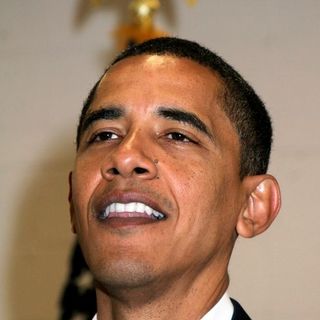 The world is counting down to the inauguration of U.S. 44th president, Barack Obama and to cover live the historical moment on Tuesday, January 20 is Katie Couric from CBS News. The TV program will launch a comprehensive broadcast and online coverage of the day, including the ceremonies and interviews plus analysis from the CBS News Inauguration Team.

The inauguration will take place at West Front of the Capitol starting at 10.00 A.M. ET and ending 5.00 P.M. that day. Additionally, Couric will work extra hour for a one-hour primetime special called "Change and Challenge: The Inauguration of Barack Obama" that airs live at 9.00 P.M. ET. Prior to this, CBS will also anticipate the moment by having a special edition of "Face the Nation" with Bob Schieffer on Sunday, January 18.

News
>
Movie News
January 07, 2009 09:20:33 GMT

Harry Potter's page has just got its hands on two high quality pictures of "". One of the images lets out a behind-the-scene peek at the Three Broomsticks where Harry, Ron, Hermione and Professor Slughorn gather around a table, while the other one exposes Weasleys' Wizard Wheezes, the Fred and George Weasley' joke shop. Both photos are also included in Empire Magazine's February 2009 issue.

In related news, this sixth "Harry Potter" movie has been placed first by MTV in its list. Explaining why, MTV wrote, "Every 'Potter' film has flirted with a billion dollars worldwide...By the time July 17 rolls around, it will have been two years since fans saw their wizard friends onscreen, and many regard 'Half-Blood' to be one of the best books in the franchise."

News
>
Music News
January 07, 2009 09:18:54 GMT

An animated music video aimed to promote 's new track "Soulja Boy Tellem" has arrived. Displaying a statement read, "Hear music the way you should ... the way I do," the video shows the crowd of what seems to be a talent show.

Following the announcement from the show's host saying that Soulja will be appearing on-stage, the rapper, portrayed as a cartoon character sporting red t-shirt and cap, takes the stage rapping the song's verses with a friend. At some point, the scene is interrupted with a capture showing him refusing to take the school bus. Instead, he calls his limo's driver to take him and his friends to school.

News
>
Celebrity Gossip
January 07, 2009 09:05:11 GMT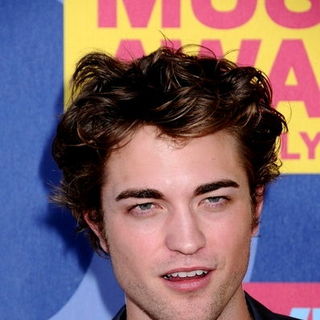 Insisting he is currently single despite rumors to the contrary, admits he had his first kiss when he was 12 years old. He, however, doesn't disclose the identity of the girl he shared his first kiss with.

The movie hunk, furthermore, reveals that he "didn't have a girlfriend until" he was 18 years old. "I was a bit of a loner at school, quite anti-social," so he described his school years.

News
>
Movie News
January 07, 2009 08:51:45 GMT

Trailer to award-winning "" has just been released. Less than two minutes long, the video footage introduces first the elite bomb squad unit before moving on showing the chaos and dangers they are facing in present-day Baghdad. Filled with explosions and gun fights, the sneak peek displays how the team try to disarm deadly bombs which come in many shapes.

Based on recently declassified information about an elite Army Explosive Ordnance Disposal (EOD) team in present day Iraq, "The Hurt Locker" follows an EOD unit as they are forced to play a dangerous game of cat and mouse in the chaos of war. Placed in a city where everyone is a potential enemy and every object could be a deadly bomb, they must now work together to survive.