News
>
Music News
January 26, 2008 03:06:11 GMT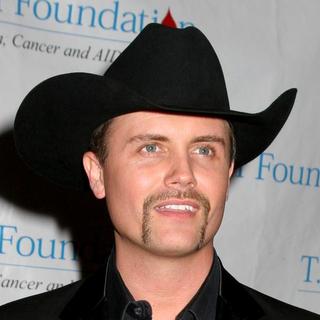 John Rich, one part of country duo , is taking sometime off from the band to record a solo album. Details on the album are still scarce but it is known that a lead single is scheduled for a Summer release.

Apparently, Rich decided to keep the creative juice flowing while his singing partner, Big Kenny is recovering from his injury that resulted from a car accident few years ago. "If anyone knows me, they know I'm always writing music," said the singer who is also assisting and on their first country albums.

News
>
Celebrity Gossip
January 26, 2008 02:44:58 GMT
Has remained silent in the wake of 's sudden death Tuesday, January 22, finally breaks her silence, commenting for the first time ever on the Australian-born actor's death.

In a brief statement issued through her representative Friday, January 25 the actress shared her thought on the movie hunk, saying "Heath was a friend. His death is a tragic loss. My thoughts are with his family during this very difficult time."

News
>
Movie News
January 26, 2008 02:44:11 GMT

Academy Award-nominated Edith Piaf biopic "" garnered success at its home country as the Olivier Dahan directed-film nabbed 11 nominations for France's top film honors. On Friday, January 25, "Rose" was announced to be among the other nominees contending for the 33rd Cesar Awards by veteran actor Jean Rocheford at Paris' legendary Fouquet's restaurant.

Among the nods earned by the film that brought recognition to , "Rose" will compete for the prize of French's Film of the Year with Julian Schnabel's biopic "", Claude Miller's Holocaust drama "A Secret", Abdellatif Kechiche's immigrant drama "The Secret of the Grain" and Marjan Satrapi and Vincent Paronnaud's animated hit "". Additionally, the biopic helmer Dahan was selected in the Best Director category alongside Miller, Schnabel, Kechiche and Andre Techine, who got the gong for his film "The Witnesses".

News
>
Music News
January 26, 2008 02:31:25 GMT
British singer left the stage in the middle of performing at London Roundhouse on Friday, January 25. He only managed to deliver three songs and did not show up on the stage again.

Reports said that he had lost his voice and forced to leave early. After his sudden exit, audience was asked to wait for 15 minutes whereby comedians David Walliams, Russel Brand and TV presenter Jonathan Ross tried to amend the situation by taking the stage. However, audience threw objects at them when the organizers announced that the show was not going to proceed.

News
>
Celebrity Gossip
January 26, 2008 02:18:54 GMT
's body was on Friday afternoon, January 25 taken out of the Frank E. Campbell Funeral Home in New York City reportedly to be en routed to an unspecified airport where the actor's body would then be flown back to his hometown of Perth, Australia.

None of Heath's family was seen on the scene as a large pine coffin carrying Heath's body was loaded into a Cadillac hearse to be transported to a local-area airport a little before 4 P.M.

News
>
Movie News
January 25, 2008 09:53:24 GMT

The rumor that the sequel of the monster movie "" will be made might be true after all. While the film's director Matt Reeves talks about the sequel possibility earlier, Joblo.com reported that he apparently left hint about the sequel within the film itself.

Allegedly, there are two lines at the end of the action thriller that give out suggestion that the movie is not over yet. In , it can be heard some unsuspecting monster victim cries "Help us!", while , someone says, "It's still alive!"

News
>
Celebrity Gossip
January 25, 2008 09:45:48 GMT

As tribute to continues to flow in, new report has just surfaced by the hour that the actor's body would likely be buried in his hometown of Perth following a memorial service in Los Angeles, U.S.

Hot on the heels of that report, Heath's parents and sister are all expected to arrive in New York by Saturday, January 26 to finalize funeral arrangements for him. Meanwhile, there is broad speculation that a memorial service for Heath will be held in Los Angeles and that his family is expected to lay him to rest in Perth with his father Kim Ledger is said to be planning the journey home with his son's body.

News
>
Music News
January 25, 2008 09:39:55 GMT
' '' was doubted to even see the light but when 's personal manager that "everybody knows" that the album is completed, words quickly spread on the questions "when" and "how". The latest rumor suggested that Rose opts to go independent.

Rose allegedly is inspired by 's unconventional way of releasing their latest album, ''. When the Thom Yorke-fronted band ended the contract with EMI, the album was released digitally based on pay-whatever-amount-you-want. Apparently the idea also struck Rose's head, reportedly because their contract with Universal had also wound down.

News
>
Celebrity Gossip
January 25, 2008 09:19:15 GMT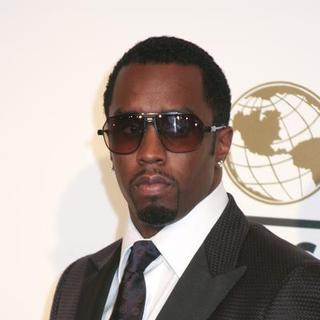 That wants to change his stage name again it's just not true.

A representative for the hip hop mogul has slammed earlier rumors claimed P. Diddy wanted to change his name into Sean John, which actually is the name of his clothing line.

News
>
Music News
January 25, 2008 09:16:31 GMT

VH1, the NFL and Pepsi have teamed up to throw away one of the the biggest parties of the year, presenting and performing live. Both acts will kick off the NFL Pepsi Smash series on Thursday, January 31 at 7:30 P.M. ET.

will also be featured as a special guest in the Super Bowl bash taking place at Jobing.com Arena in Glendale, Arizona. The celebration will be taped and streamed live on VH1.com and broadcast on the TV channel on February 2 at 9 P.M. ET.

News
>
Movie News
January 25, 2008 08:52:34 GMT

The 3-D version of the friendship tale between two rival toys, Woody and Buzz Lightyear, in "Toy Story" and "Toy Story 2" will be made. The 3-D treatment for the two Disney's successful animation films is done to precede the third installment of the animation film "", which is also being produced as a 3-D feature film.

On Thursday, January 24, the chairman of The Walt Disney Studios, Dick Cook announced that the 3-D version of "Toy Story" is scheduled to hit theaters on October 2, 2009, while the sequel is slated for February 12, 2010. Further, "Toy Story 3", which is being directed by Pixar filmmaker Lee Unkrich and features again the voices of and , will be released on June 18, 2010.

News
>
Music News
January 25, 2008 08:48:43 GMT

Canadian band will step on a North America tour with British singer . The pop rock act are promoting 'Met a Man on Top of the Hill', a 4-songs EP containing their famous blend of rock, soulful voice and piano tingles.

They had finished the leg supporting and Silverchair and have now added a ten date tour which will also see Mika on stage. The trek begins on January 28 in Montreal, Q.C. and visits several cities like New York and Salt Lake City before concludes on February 15 in Vancouver, BC.

News
>
Celebrity Gossip
January 25, 2008 08:16:21 GMT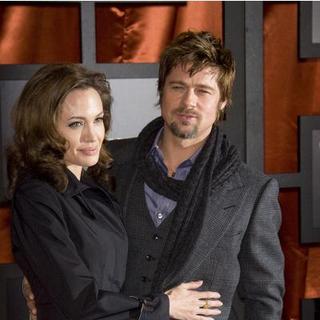 While rumors have been swirling that and her partner are expecting twins, Star Magazine has provided more details that could add fuel to the already much-talked report.

"Angie only discovered that she is eating for three over the past week," Star wrote on its Website, adding that the actress even has canceled a long-scheduled trip to Europe when she found out about her pregnancy.

News
>
Movie News
January 25, 2008 08:03:18 GMT
Following the title revealing of the 22nd James Bond's installment, Sony Pictures have given out the film synopsis of "". As what was reported earlier, the story takes moments after the betrayal of Bond's true love, Vesper Lynd.

Like what has been said by , though betrayed, Bond still fights his desire to avenge his broken heart, and is determined to uncover the truth. Following the interrogation of Mr. White, it is revealed that the organization blackmailing Vesper is far more complex and dangerous.

News
>
Celebrity Gossip
January 25, 2008 07:57:40 GMT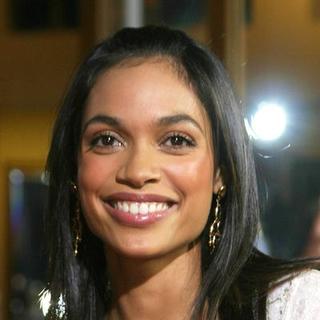 is single no more. The actress, who's best known for playing Mimi Marquez in the 2005 drama musical "", has been spotted out in California with her new boyfriend.

Dawson and her supposed new boyfriend, Mathieu Schreyer, aka DJ Mr. French, were snapped going on a shopping spree in Venice, Calif. on Thursday afternoon, January 24.