News
>
Celebrity Gossip
November 06, 2008 04:15:39 GMT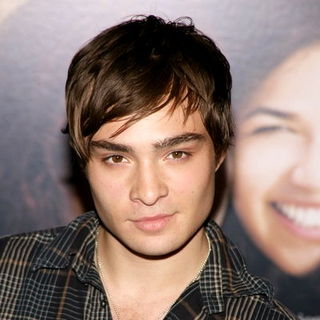 Best known for his starring role as Chuck Bass on the American television series "", is embarking on a modeling career and has signed on as the new celebrity model for footwear company K-Swiss. According to E! Online, he will star in the upcoming K-Swiss' TV and print ad campaign, modeling its Classic Shoe.

Ed has been spotted in New York City shooting the ad campaign for the brand. The ad will feature him holding tennis balls, rackets and guitars, E! Online reports. "It's going to be very Brit cool, blending tennis and music," a source tells E!'s Marc Malkin, adding that the ad will be launched February next year. For his TV spots, Ed reportedly will be singing the tune "Come Flash All You Ladies" from the British rock band that he fronts, The Filthy Youth.

News
>
TV News
November 06, 2008 04:07:24 GMT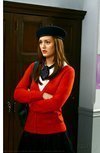 The CW have been generous at sneak peeking to the next chapter of "", by releasing five clips for the episode called "Bonfire of Vanity". Most the clips chronicle Blair's effort in dealing with her mother's new lover, Cyrus Rose.

The first one is on Dan coming to Bart Bass' office where the two find out that they share mutual interest in each other. This later on causes a rift between Chuck and Dan. The second clip is on Jenny and Agnes' effort in getting themselves a representative for their new clothing line. Coming to a manager's office, the two fashionitas who have lived together have disagreements over some details of their business.

News
>
Music News
November 06, 2008 03:59:37 GMT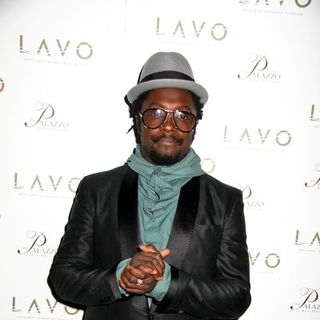 Rapper will release another pro-Barack Obama song after the Democratic candidate won the November-4 U.S. presidential election. Called "It's A New Day", the single will hit the internet on video-sharing website . He will also shoot a music video to support the song.

In addition, the ' member will create a web page as a place for people to leave comments and testimonials about how proud they are to be making a change. "This was inspired by America. It's about Obama winning, and really paying tribute to those people who are responsible for that happening, and that's the American people," he said during the election night.

News
>
Movie News
November 06, 2008 03:38:11 GMT

In support of "" upcoming release, Warner Bros. Pictures have finally released the full length trailer as well as two new television promos of the comedy movie. Bringing many never-before-seen footage, the trailer presents viewers with more of the extreme adventures 's character, Carl Allen experience, like bungee jumping off a bridge and finding a wife through Internet.

While the trailer chronicles how Allen turns from a "No" man to a "Yes" man, one of the TV spots lets out how far Allen would say yes to open up to the infinite possibilities in his life. One scene puts him in a situation where no one usually say yes to. In it, a homeless man is approaching Allen to ask whether Allen could drive him to the park, use Allen's phone and borrow some money. All of the new videos can be seen below.

News
>
Celebrity Gossip
November 06, 2008 03:27:40 GMT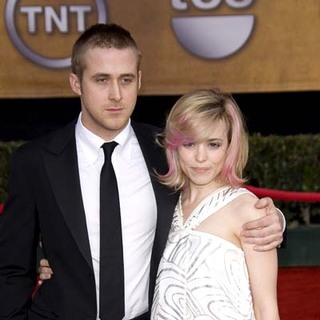 The on-off romance of and is off again. The celebrity couple reportedly breaks up after just a few months reconciling their broken love relationship.

Ryan and Rachel were co-stars in the 2004 drama flick "". Playing on-screen lovers in the big screen movie, they quickly embarked on an off-screen romance. Unfortunately, the two split back in 2007, giving no single clue on why they decided to go separate ways.

News
>
Celebrity Gossip
November 06, 2008 02:45:56 GMT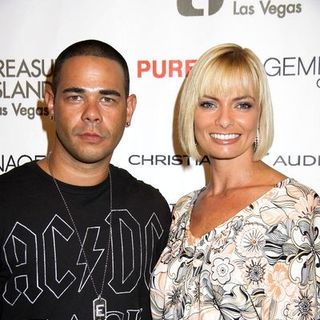 and her DJ fiance Eric Cubiche are no longer together. The actress confirms their separation to Access Hollywood's Nancy O'Dell.

"We are taking a break from our relationship but we are together everyday with Dezi and still love each other very much," Jaime tells Nancy about her and Eric's broken engagement, and their son. "As you know we have been friends for over 10 years and will remain close friends as we both adore our son and want to make sure he knows we both love him more than life."

News
>
Music News
November 06, 2008 02:40:37 GMT

and have been confirmed to perform at 2008 Macy's Thanksgiving Day Parade. Other musicians to play at the annual show include , , , , and among others.

The star-studded show will be held on November 27 in the Big Apple and broadcast on NBC starting from 9 A.M. ET. The forthcoming event will be hosted by "The Today Show"s crew , Meredith Vieira, and Al Roker.

News
>
Celebrity Gossip
November 06, 2008 02:21:49 GMT

Never officially confirming that she and had ever dated, finally broke her silence about the extent of their relationship by poking fun at him in a new video posted on her MySpace blog. "See, this one even comes with a phone. So he can break up with other dolls," she said at the 4:20 mark in the video while pointing to a Joe's doll that she held on her hand. A few scenes later, she held up a doll of herself and said, "Stay away from him, ok?"

Taylor, moreover, also talked to E! Online about her and Joe's love relationship, admitting they once were an item, but . "Yeah, it's not fun-it was a 27-second phone call, yeah!" she stated.

News
>
Movie News
November 06, 2008 02:18:35 GMT

As the holiday season is fast approaching in, Universal Pictures have brought another trailer for their forthcoming animated mouse tale, "". Taking viewers to where it all started, the fresh video footage provides a background story to why soup is banned and mice are declared enemies in the Kingdom of Dor, and how it will all be changed for the better by the birth of one special mouse.

Apart from the new trailer, a slew of "Despereaux" stills has been unraveled. The newly-released pictures display the brave little mouse in various situations as well as the cut-off adventures to be seen in the movies. Several of the new photos of this animation movie can be seen below.

News
>
Music News
November 06, 2008 01:58:10 GMT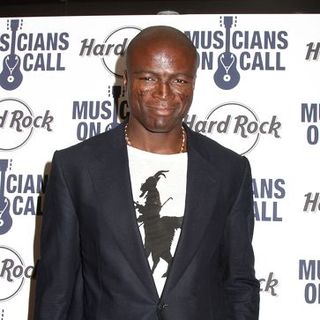 A music video aimed to support 's single "I've Been Loving You Too Long" has been debuted. It starts with a capture of the soul singer/songwriter lighting a match and walking into a dark basement. All alone in the corner of the room, he sings the ballad song.

"I've Been Loving You Too Long" is a 1965 hit single performed by and subsequently appeared on his third album, "". The song has been covered by such musicians as , , as well as duo Ike Turner and .

News
>
TV News
November 05, 2008 09:52:26 GMT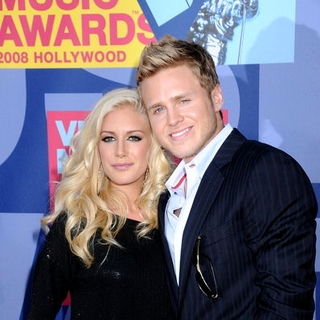 "" couple and Spencer Pratt may have short roles in CBS' sitcom "". As reported by , the series will enroll both reality show stars to have a cameo for upcoming episodes which presumably air in December.

Further report states that Heidi and Spencer will have the same set with , who plays as Marshall Eriksen in the series. Exact airdate and role on the series for Heidi and Spencer will be determined further. There is no confirmation from the network, the stars, including the series' insider regarding the couple's appearance.

News
>
Movie News
November 05, 2008 09:31:56 GMT

Optimum Releasing have brought forward an international teaser trailer of Steven Soderbergh's four-hour biopic, "Che". Exclusively previewed by The Telegraph, the video footage compiles both parts of the biopic, "" and "", into one and chronicles the journey Ernesto 'Che' Guevara steps into to be one of the iconic people in the history of the world.

Providing a different take from the previous footage released, this teaser is kicked off in the year 1956 when an ordinary Argentine doctor travels to Cuba with one mission in mind, to start a revolutionary. Joining the other eighty rebels to overthrow the corrupt dictatorship of Fulgencio Batista, he soon rises to become one of the prominent guerrilla leaders, who is embraced by his comrades and the Cuban people.

News
>
Celebrity Gossip
November 05, 2008 08:31:20 GMT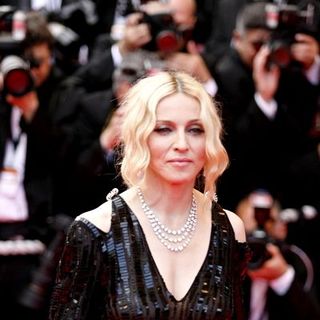 Hot on the heels of Barack Obama's election into the White House Tuesday night, November 4, A-list celebs who cast their votes for the Democratic leader expressed their joy in various ways. Some of them shared wise words, whereas the others preferred to host a celebration.

Pop superstar said, "I'm so f-ing happy right now". Famous talk show host , who has been very vocal in supporting Obama, commented, "There are not even words to talk about what this night means. It's one of the greatest moments I could ever imagine. That's how great it is."

News
>
Music News
November 05, 2008 08:29:35 GMT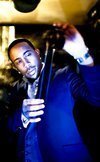 Following iTunes release of his latest song "One More Drink" on October 28, releases a music video for the -featuring song. Directed by Chris Robinson, the video was shot on October 20 in Atlanta with cameo appearances from musicians T-Pain and 's as well as comedian .

Starting with several men sitting down for a DDA (Drinkers + Daters = Anonymous) meeting with Williams as their mentor, the just-premiered music video displays Ludacris as one of the attendees. As it rolls on, the rapper is seen coming forwards in front of other guys and narrating his experience of getting drunk in a club.

News
>
TV News
November 05, 2008 08:25:56 GMT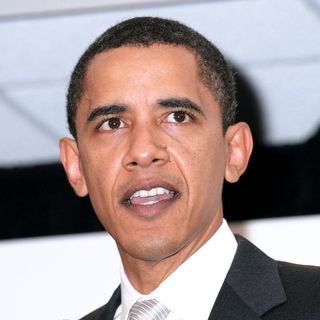 Live from Chicago's Grant Park, Barack Obama gives his first speech as the 44th president of United States. Few hours after he officially won the election over Republican John McCain, Obama ascends the stage to thank all Americans who have put the trust in him to make a change in the country.

Together with his wife, Michelle and their two daughters, Malia and Sasha, Obama took center stage, applauded and cheered by the audience. He becomes the first African-American to be elected as the U.S. president. On making such history, Obama opened his speech, saying "If there is anyone out there who still doubts that America is a place where all things are possible; who still wonders if the dream of our founders is alive in our time; who still questions the power of our democracy, tonight is your answer."