News
>
Music News
November 06, 2008 02:40:37 GMT

and have been confirmed to perform at 2008 Macy's Thanksgiving Day Parade. Other musicians to play at the annual show include , , , , and among others.

The star-studded show will be held on November 27 in the Big Apple and broadcast on NBC starting from 9 A.M. ET. The forthcoming event will be hosted by "The Today Show"s crew , Meredith Vieira, and Al Roker.

News
>
Celebrity Gossip
November 06, 2008 02:21:49 GMT

Never officially confirming that she and had ever dated, finally broke her silence about the extent of their relationship by poking fun at him in a new video posted on her MySpace blog. "See, this one even comes with a phone. So he can break up with other dolls," she said at the 4:20 mark in the video while pointing to a Joe's doll that she held on her hand. A few scenes later, she held up a doll of herself and said, "Stay away from him, ok?"

Taylor, moreover, also talked to E! Online about her and Joe's love relationship, admitting they once were an item, but . "Yeah, it's not fun-it was a 27-second phone call, yeah!" she stated.

News
>
Movie News
November 06, 2008 02:18:35 GMT

As the holiday season is fast approaching in, Universal Pictures have brought another trailer for their forthcoming animated mouse tale, "". Taking viewers to where it all started, the fresh video footage provides a background story to why soup is banned and mice are declared enemies in the Kingdom of Dor, and how it will all be changed for the better by the birth of one special mouse.

Apart from the new trailer, a slew of "Despereaux" stills has been unraveled. The newly-released pictures display the brave little mouse in various situations as well as the cut-off adventures to be seen in the movies. Several of the new photos of this animation movie can be seen below.

News
>
Music News
November 06, 2008 01:58:10 GMT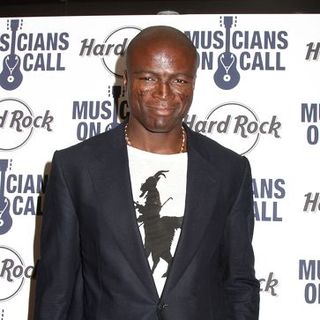 A music video aimed to support 's single "I've Been Loving You Too Long" has been debuted. It starts with a capture of the soul singer/songwriter lighting a match and walking into a dark basement. All alone in the corner of the room, he sings the ballad song.

"I've Been Loving You Too Long" is a 1965 hit single performed by and subsequently appeared on his third album, "". The song has been covered by such musicians as , , as well as duo Ike Turner and .

News
>
TV News
November 05, 2008 09:52:26 GMT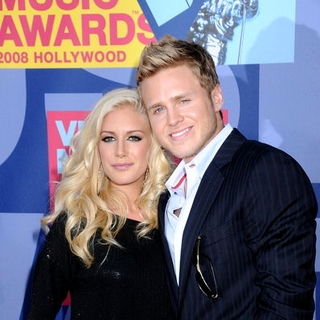 "" couple and Spencer Pratt may have short roles in CBS' sitcom "". As reported by , the series will enroll both reality show stars to have a cameo for upcoming episodes which presumably air in December.

Further report states that Heidi and Spencer will have the same set with , who plays as Marshall Eriksen in the series. Exact airdate and role on the series for Heidi and Spencer will be determined further. There is no confirmation from the network, the stars, including the series' insider regarding the couple's appearance.

News
>
Movie News
November 05, 2008 09:31:56 GMT

Optimum Releasing have brought forward an international teaser trailer of Steven Soderbergh's four-hour biopic, "Che". Exclusively previewed by The Telegraph, the video footage compiles both parts of the biopic, "" and "", into one and chronicles the journey Ernesto 'Che' Guevara steps into to be one of the iconic people in the history of the world.

Providing a different take from the previous footage released, this teaser is kicked off in the year 1956 when an ordinary Argentine doctor travels to Cuba with one mission in mind, to start a revolutionary. Joining the other eighty rebels to overthrow the corrupt dictatorship of Fulgencio Batista, he soon rises to become one of the prominent guerrilla leaders, who is embraced by his comrades and the Cuban people.

News
>
Celebrity Gossip
November 05, 2008 08:31:20 GMT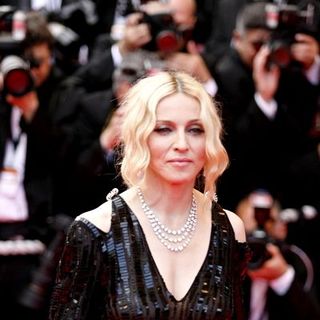 Hot on the heels of Barack Obama's election into the White House Tuesday night, November 4, A-list celebs who cast their votes for the Democratic leader expressed their joy in various ways. Some of them shared wise words, whereas the others preferred to host a celebration.

Pop superstar said, "I'm so f-ing happy right now". Famous talk show host , who has been very vocal in supporting Obama, commented, "There are not even words to talk about what this night means. It's one of the greatest moments I could ever imagine. That's how great it is."

News
>
Music News
November 05, 2008 08:29:35 GMT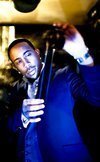 Following iTunes release of his latest song "One More Drink" on October 28, releases a music video for the -featuring song. Directed by Chris Robinson, the video was shot on October 20 in Atlanta with cameo appearances from musicians T-Pain and 's as well as comedian .

Starting with several men sitting down for a DDA (Drinkers + Daters = Anonymous) meeting with Williams as their mentor, the just-premiered music video displays Ludacris as one of the attendees. As it rolls on, the rapper is seen coming forwards in front of other guys and narrating his experience of getting drunk in a club.

News
>
TV News
November 05, 2008 08:25:56 GMT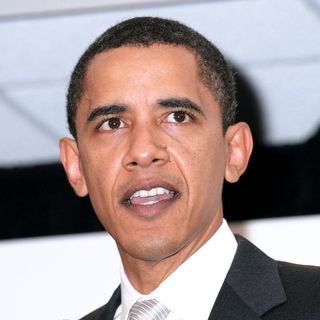 Live from Chicago's Grant Park, Barack Obama gives his first speech as the 44th president of United States. Few hours after he officially won the election over Republican John McCain, Obama ascends the stage to thank all Americans who have put the trust in him to make a change in the country.

Together with his wife, Michelle and their two daughters, Malia and Sasha, Obama took center stage, applauded and cheered by the audience. He becomes the first African-American to be elected as the U.S. president. On making such history, Obama opened his speech, saying "If there is anyone out there who still doubts that America is a place where all things are possible; who still wonders if the dream of our founders is alive in our time; who still questions the power of our democracy, tonight is your answer."

News
>
Movie News
November 05, 2008 08:18:18 GMT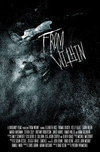 Sharing a first look into the horror of "", Celsius Entertainment unleashed two clips cut from the Phedon Papamichael's horror thriller. Both clips consist of more-than-a-minute length footage. They also highlight on young girl being chased around by dark evil, who takes the girl's physical form and makes them do suicide.

A small, God-fearing town of Grovetown has been hit with a series of suicides, causing fear and panic among local residents. While people around her continue to die gruesomely, 18-year-old Lindsay, who is caught in between her Christian upbringing and her desire to experience the outside world, begins to distrust everyone and suspect that she would be the next victim.

News
>
Celebrity Gossip
November 05, 2008 07:47:51 GMT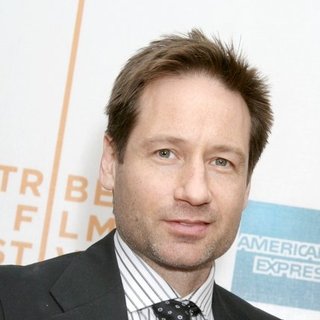 Less than a month after announcing their separation, and have sparked speculation that they are working on a reconciliation after they were seen celebrating Halloween together in New York. The New York Post which broke the report, quoted a source as informing the estranged married couple looked pretty "mellow and relaxed" during an outing around the Upper East Side on Friday night, October 31 with their kids; Kyd Miller Duchovny and Madelaine West Duchovny.

"They were very cute and were holding hands," the source testified. "They were very cute and were holding hands."

News
>
Music News
November 05, 2008 07:45:26 GMT

"Wild Things" star will reportedly take hosting job at 2008 World Music Awards, replacing . No specific reason has been made concerning the reason of choosing Richards over Lohan.

Previously, Lohan was reportedly axed as the event's host after she got furious when the event's organizers asked "" hunk to appear as a co-host with her. "Lindsay was furious that she wasn't the star," a source told The Daily Mirror.

News
>
TV News
November 05, 2008 07:37:16 GMT

Two brand new clips from the upcoming episode of "" have been made available by FOX. Taking on the part where House and Cuddy discuss their kiss, the first clip sees the awkwardness between the two coming to a normal situation. The second clip, meanwhile, shows how the doctors gather to solve their new case.

An agoraphobic man falls ill and refuses to leave his home to be treated at the hospital. Therefore, House and the team go to his home to figure out what might be wrong. Cameron takes charge of the case as she had treated the patient in the past and she and the team figure out ways to treat him at his home. However, the patient's condition worsens and it becomes difficult to treat him at his home, therefore House and the team plan to get the man into the hospital for surgery without causing any problems.

News
>
TV News
November 05, 2008 07:35:32 GMT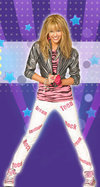 "No Sugar, Sugar", the next episode of "" which was scheduled to air this week, has been pulled from Disney Channel. The series' spokesperson has confirmed that the episode's pull back is due to parents' complaints regarding the story line of a teenager who suffers diabetes.

The spokesperson gives a statement to New York Daily News about the matter, saying "During the scriptwriting stage of the 'Hannah Montana' episode in question, the matter of depicting a character with diabetes was reviewed by our Standards and Practices executives who consulted with medical experts to inform the story and ensure that it was told responsibly."

News
>
Celebrity Gossip
November 05, 2008 07:21:26 GMT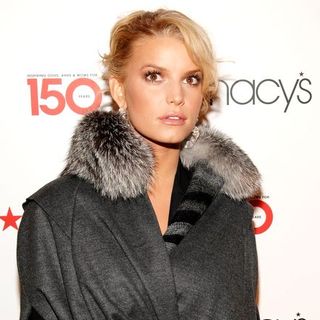 In an interview with Cosmopolitan magazine for its December 2008 issue, claims her former husband will always be a part of her life despite their failed marriage. Though so, she does admit that he isn't the one for her that's why she's "marrying the right one" next time.

Jessica and Nick married in October 2002, but divorced in June 2006. They have no children. Following their separation, he then began dating his current girlfriend, MTV VJ . Jessica, meanwhile, is dating football quarterback after being romantically involved with a number of men.