News
>
Celebrity Gossip
November 28, 2008 06:44:36 GMT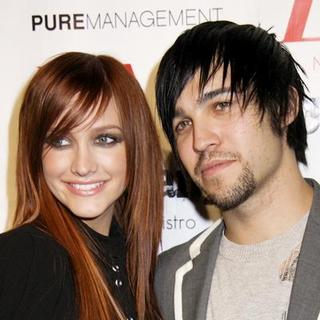 While talks on the name of and 's newborn son, Bronx Mowgli Wentz, are still heating up, new rumor has surfaced by the hour that the first pictures of the infant might worth $2 million. Though so, it is not yet known if the new celebrity parents would like to sell the exclusive first pics of their son and which tabloid would nab the rights to publish the shots.

Regarding Bronx's photo fortune, U.S. publicist Howard Bragman explains his point of view, "I see Ashlee and Pete coming in at the low seven figures mark. Two million seems like a good, solid figure for Ashlee and Pete. It's a two-celeb couple, so that's a boost for them." Howard says further, "Keep in mind, last year, Ashlee was the girl who sang along to the tape recorder. It was a PR nightmare. Now, she's a newlywed and a new mom, so she's a lot more relatable."

News
>
Music News
November 28, 2008 06:33:42 GMT

New York state Attorney General Andrew M. Cuomo announced that full refunds will be given for fans purchasing 's tickets for October-26 concert which had been re-scheduled for December-6 but later was once again canceled, giving fans no clue on the makeup date. "Both Blue Cross Arena and Lil Wayne's promoters are doing the right thing by refunding Rochester-area fans who purchased tickets to a performance that never took place," he said.

Concertgoers seeking refunds are required to return their tickets to Blue Cross Arena box office on or before December 10. Meanwhile, those buying the tickets through must contact the online ticket retailer directly for the full refund.

News
>
Movie News
November 28, 2008 06:32:49 GMT

About a month before "" hits the theaters, a featurette of the comedy movie has been released. Bringing viewers to the on-set location of the film, the video contains commentary from both of the film's stars, and . It also sees the description of the film by director David Frankel.

While Aniston shares her exciting experiences working with baby, any kinds of dogs and kids, dubbing the experiences as "a ball", Wilson reveals that the filming has been great, especially since he grew up having a dog. Beside discussing about the fun of making the film, Aniston also talks about the Marley character itself. The featurette also brings in many never-before-seen footage from the film.

News
>
Celebrity Gossip
November 28, 2008 06:10:25 GMT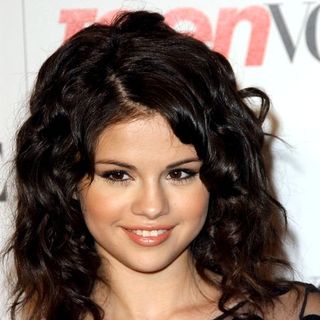 posts a new video on her YouTube channel to reach out to her fans everywhere and wish them happy Thanksgiving. In the video, which can be watched after the jump, Selena is joined by her actress friend Jennifer Stone and together they wish everyone would have an "awesome" Thanksgiving with their family.

Besides, the twosome also thanks fans for watching their TV shows and for supporting their careers. As for this holiday, Selena and Jennifer have revealed they will get back to Texas to spend time with their loved ones.

News
>
TV News
November 28, 2008 05:12:13 GMT
As The CW network plans to make "" spin-off, one of the original series' leading actor says "no" to return as his "Melrose Place" character on the spin-off. It has been reported that , who played Jake Hanson in the original series, has refused an offer to reprise his role for the new spin-off tentatively titled "Melrose Place 2.0".

To TVGuide, Show confesses that he has been approached by The CW's executive to make another appearance for his Jake Hanson's character, but has declined it. "I don't think I want to do it. I don't think they need me. I'd just be 'the old guy' on the show, and that's not the kind of thing I want to do," Show says.

News
>
Music News
November 28, 2008 04:31:52 GMT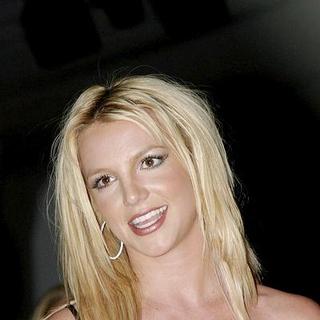 made a stop in Germany for a live performance at 2008 Bambi Awards. She sang lead single "Womanizer" off her upcoming sixth major studio effort "" in Offenburg on November 27.

Taking the stage alongside several backing dancers wearing clown-like make ups and sporting black tight costume, Britney appeared with a top hat, marking the Thursday circus-themed performance. Video of her singing the song live can be seen after the jump.

News
>
Celebrity Gossip
November 28, 2008 04:20:35 GMT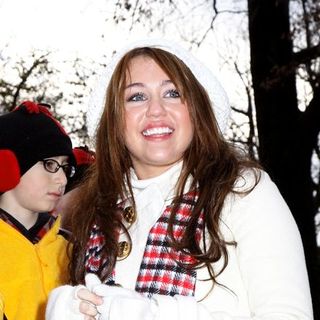 Disney famous young star lived up Macy's 82nd Annual Thanksgiving Day Parade in New York City on Thursday, November 27, singing "," the soundtrack of her popular motion picture "," which was at No. 3 on the weekend box office. Her appearance marks the second year in a row she is billed as a headlining performer at the yearly festivity.

Miley, wearing white jacket with a matching cap, black pants, knee-high boots and a colorful scarf, performed the song on her "Bolt" float. During her performance she waved to lining-up screaming fans.

News
>
Movie News
November 28, 2008 04:19:10 GMT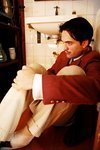 Two fresh clips of "" have been found. Exclusively previewed first by Rotten Tomatoes, the one minute each snippets present a look inside the young life of artist Salvador Dali, filmmaker Luis Bunuel and writer Federico Garcia Lorca. The clips are also give out glimpses of "" star, , being the surrealist painter, Dali.

Set against the backdrop of Fascist Spain in 1922, 18-year-old Dali arrives at university in Madrid. Determined to become a great artist, he soon gets the attention from Residencia de Estudiantes' social elite, poet Lorca and aspiring filmmaker Bunuel. But, their friendship becomes strained as Dali and Lorca get closer to each other. When the two spend the summer at the sea-side village of Cadaques, their friendship becomes something more.

News
>
TV News
November 28, 2008 04:16:38 GMT

Several speculations have circulated around Dr. Izzie Stevens, one of "Grey's Anatomy" characters, regarding her recently complex situation with her deceased fiance, Denny Duquette. has given some speculations about what truly happens to Izzie, played by .

Similar to what has already been speculated previously, Kristin first guesses that Dr. Izzie's character may suffer from a brain tumor. Though "Grey's Anatomy" creator, Shonda Rimes, has made a to EW's Michael Ausiello hinting that Izzie's brain tumor is only a rumor, Kristin thinks that Izzie's recently behavior has a strong implication of someone suffering from a brain tumor.

News
>
Movie News
November 28, 2008 03:48:01 GMT

Emmy-Award Winning American cult television series, "Buffy the Vampire Slayer", may be a step closer to being brought up to the big screen. In its November 27 edition, Herald-Sun Newspaper has suggested that a script for the feature film has been written, as reported by Moviehole.

Quoting the Australian newspaper, Moviehole wrote in its report that Joss Whedon has got a film script for the television series on his hand and is only waiting for the green light. "Rumours are circulating in Hollywood that [Joss] Whedon has a feature-film script based on his hit TV series ready to roll as soon as a studio is prepared to commit," so read the quotation.

News
>
Music News
November 28, 2008 03:38:48 GMT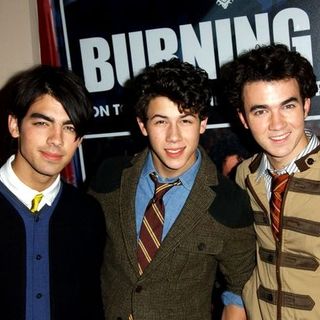 made a live appearance at "Dallas Cowboys Thanksgiving Day" game in a nationally-televised halftime show on November 27. They played several songs such as "Tonight", "Lovebug", and "Burning Up" at the event.

Beside seeing the Jonas boys, the thanksgiving game also featured 's performance. She sang "The Star-Spangled Banner" at the gig which is aimed to kick off a match between the Dallas Cowboys against Seattle Seahawks.

News
>
Celebrity Gossip
November 28, 2008 03:15:20 GMT

Getting into the spirit of the on-going Thanksgiving, and share to the Associated Press their reasons to be thankful during the yearly celebration. As for Joe he mainly credits fans who have supported him and his band , whereas Miley thanks her family for being with her through so many things in her life.

"I think we want to be, most of all, thankful for the fans," Joe says on behalf of his brothers and . "This year, they've been always sticking around for us, always been there for us. The fans are the best. They've come to every concert. They've slept outside (of) venues. And we can't thank them enough."

News
>
Celebrity Gossip
November 28, 2008 02:41:54 GMT

Sportsman and singer are among the many stars featured in the new promotional TV advertisement for Adidas. In addition to them both, the 1980s-style hip-hop house party-themed ad also features the likes of , , hip-hop mogul Russell Simmons, band , and rappers , and Darryl McDaniels a.k.a. .

The ad, aimed to mark Adidas' '60 Years Of Soles and Stripes' anniversary, sees David smiling as he enters the suburban house. Inside, he is taped holding a drink and talking to Boston Celtics basketball player Kevin Garnett. Both males are seen laughing.

News
>
Movie News
November 28, 2008 02:25:48 GMT

Though "" is literally months away from its theatrical release in 2009, talks of possible sequel have been thrown out by its star . Talking to MTV earlier, the co-star of in "" shared his idea for the second "Wolverine" movie's plot that he wants to do, hinting that Wolverine may make his way to Japan.

Of it, Jackman said, "The most intriguing thing to me was the Japan story. I love the Japan story." He then added that the idea for the Japan set has been thought of for awhile now stating, "I wanted to do the Japan story from around '.' Can you just picture Wolverine in Japan with the triads and the samurai? It's just genius."

News
>
Music News
November 28, 2008 02:22:40 GMT

A music video in support of 's new single titled "Just Like Me" has been released. Directed by Brett Ratner, the same man who helmed big screen movie "Rush Hour" in 1998, the music video features a cameo appearance from .

"Just Like Me" is produced by duo and Tricky Stewart and listed on Jamie's third major studio album "". Due for U.S. release on December 16, the forthcoming LP lines up , , , and among others as guest stars.