News
>
Movie News
February 14, 2009 03:50:07 GMT

A quick promotional video for the special 60-second TV spots of "" has been released by FOX. Though extremely short, the promo video exhibits an individual look at some of the mutants as well as a cameo footage of young Cyclops in the action fantasy film.

In the promo, the mutants featured, ' Deadpool, 's Gambit, 's Sabretooth, Tahyna Tozzi's Emma Frost and 's Wolverine, are all seen showing bits of their skills. Meanwhile, the Cyclops' snippet displays the mutant flying and projecting his optic blast.

News
>
Music News
February 14, 2009 03:45:05 GMT
have reached out to their MySpace, stating their break-up rumor is untrue and confirming they have inked a new deal with record label. "It is true that the five girls will be doing various bits and pieces on their own outside of Girls Aloud this year," they wrote.

"We can confirm that there will be a brand new Girls Aloud album next year," the musical act explained more. "And that the band have just signed a new deal with Polydor/ Fascination for a minimum of three more albums."

News
>
Celebrity Gossip
February 14, 2009 03:33:32 GMT
Actor and film producer has become a father, for the sixth time, after his wife Christine Baumgartner gave birth to a baby boy on Thursday night, February 12 in Los Angeles. The newborn baby, named Hayes Logan Costner, weighed in at 8 pounds and 15 ounces at time of birth.

"Both mother and son are doing well," Kevin's representative, Arnold Robinson, confirmed in a statement. Hayes Logan is Kevin and Christine's second child. The 54-year-old star and the 34-year-old handbag designer welcomed their first child, son Cayden Wyatt, back in May 2007.

News
>
Movie News
February 14, 2009 03:05:32 GMT

Apple has got its hands on an exclusive clip from "". In the nearly two-minute clip, it can be seen that Phoebe, who is portrayed by 's sister , is staging one of the musical numbers in the family drama fantasy film. While she takes the stage with her friends, Principal Davis watches her from below and waits impatiently.

"Phoebe in Wonderland" is the fantastical tale of a young girl named Phoebe, who struggles to follow the rules. Longing to be in the school production of Alice in Wonderland, she finally lands a part on the production but her unconformable behavior jeopardizes her chance to star in it. Perplexed by her inability to get along with the rule-obsessed world around her, Phoebe seeks enlightenment and comfort from her unconventional drama teacher.

News
>
TV News
February 14, 2009 02:57:41 GMT

"" creator Shonda Rhimes says the rumors about and 's departure from the show are "interesting". Attending the NAACP Image Awards on Thursday, February 12 where the show was named Outstanding Drama Series, Rhimes emphasized that the exit is mere "rumors".

"That was absolutely taken out of context," she explained to People. "Things happen, and ... I think rumors become fact very easily. And you know I don't like to tell you what's going to happen on the show - but that is a rumor."

News
>
Celebrity Gossip
February 14, 2009 02:54:45 GMT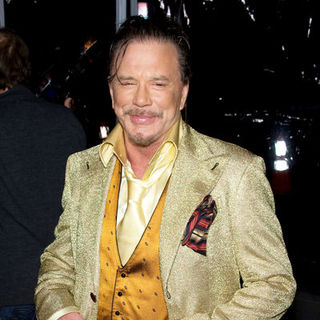 Contrary to rumors on the street, has confirmed he's not dating , telling reporters who asked him on that matter that he would "rather be on a deserted island with a gorilla!" than with the female rocker. Rourke was photographed and videotaped on the streets of London on Thursday, February 12 when he made the statement, of which is featured on TMZ.

Rumors of Mickey Rourke and Courtney Love dating were first brought to public's notice by Britain's The Mirror. In a report on Wednesday, February 11, the site claimed Rourke and Love have been secretly dating for three weeks after the actor sent her text messages during the Golden Globes on January 11, asking her to go on a date with him.

News
>
Music News
February 14, 2009 02:52:10 GMT
Live Nation have denied rumor stating that their people have signed a deal to release 's next album. "We have not signed a deal with Janet," John Vlautin, senior VP of communications for Live Nation, confirmed.

The live events company, which is based in Beverly Hills, California, also insisted that they have never been involved in a negotiation with Janet and her management team over such a deal. "Nor are we currently in discussions with the artist," John emphasized.

News
>
TV News
February 14, 2009 02:23:39 GMT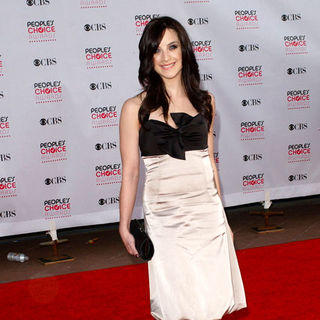 Joannna Pacitti's disqualification from "" Top 36 remains a mystery to many when FOX announced shortly after the telecast of the Top 36 announcement was aired on Wednesday, February 11. While FOX are still mum on that, host is kind enough to spill something.

Attending "The American Idol Experience" opening gala on Thursday, February 12, Seacrest said that there's a link between Pacitti and two executives that the producers don't want to risk. "The producers do the background checks right around Hollywood (Week round). When they see something that stands out, they have to address it," Seacrest told Fox News.

News
>
Celebrity Gossip
February 14, 2009 02:20:05 GMT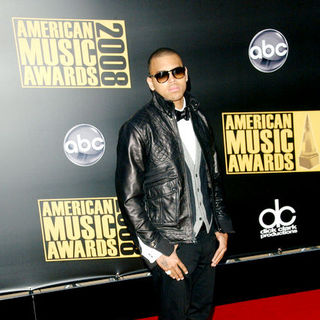 's biological father, Clinton Brown, told People magazine in an exclusive interview that on Thursday, February 12 he has spoken to his singer son, who's been laying low at home. Clinton, nevertheless, didn't disclose on the exact location where Chris is currently staying, insisting "Let's just say he's home. Just know that he's home. He needed some time to get his thoughts together and regroup."

"He's reflecting on this situation," Clinton told People in an interview at his home which is located outside Tappahannock, Va. "He's very remorseful. He's very concerned about the situation and he wants to make sure that ['s] okay."

News
>
Music News
February 14, 2009 02:14:46 GMT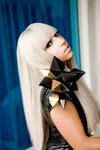 A music video to promote 's single "LoveGame" has come out. Directed by Joseph Kahn in Los Angeles in January, it shows her posing naked with two men in a night club called "Haus of GaGa."

"LoveGame" is a self-penned song produced by RedOne for Lady GaGa's debut studio album "". The track is released in America and Europe on February 13, one day before Valentine's Day as the third single off the effort.

News
>
Movie News
February 14, 2009 02:03:39 GMT

The full length trailer of "" has been screened in theaters on Friday, February 13 in front of "", and the bootleg version of it has been found. While the two-minute footage still does not give a clear idea on the storyline, it brings out more of the robots and explosions as following the outing of the film's Super Bowl's spot.

The promotional video also exhibits many new and extended footage, including the scenes where two protoforms slam into Paris and Sam splits a mechanical bug in half, as well as an aerial shot of the transforming RH-400 Constructicon. In the meantime, the official version of this trailer is said to pop out Monday, February 16 on Yahoo! Movies.

News
>
Music News
February 13, 2009 09:41:52 GMT
's debut album may be released under Epic Records as the singer has reportedly signed a deal worth 3 million pounds with the company. "Epic think that Alexandra can follow in Leona's footsteps," a source from music industry reveals.

The source adds, "The US market loves women with big voices - and Alex certainly has that. If she comes close to Leona's success it will be a job well done." Alexandra herself tells The Sun that she is inspired by 's victory at 2009 Grammy Awards saying, "I'd love to crack the US. After seeing COLDPLAY take away the awards at the Grammys I was so inspired."

News
>
Movie News
February 13, 2009 09:26:53 GMT

With the production fast approaching and her expected to make a return as Pepper Potts in "", has yet to get her hands on any script of the "" sequel. The 36-year-old actress spoke about the matter to MTV News at the premiere of "".

"They haven't even given me a script yet," the Academy Award-winning actress for "Shakespeare in Love" revealed. "They don't tell me anything. I could be, like, a costume assistant in it. I know nothing." In the interview, she also let out that she has no idea about the relationship between Potts and Tony Stark, saying "I have no idea what it is. [Director] Jon Favreau said it would be good, so I believe him."

News
>
TV News
February 13, 2009 09:08:57 GMT

A star-studded celebration that makes up a huge reunion of "" alumni was conducted at Walt Disney World on Thursday, February 12. All the competition's season winners such as , , , , , and took time out to come first hand for the gala.

The event is dubbed "The American Idol Experience", a reference to the new attraction that Disney creates for its visitors. The theme park's newest addition allow people aged 14 and above to experience how it feels like being on the stage which is made as a replica of the one in Hollywood. One can audition, get voted by live audience and come back for a finale that night. The winner will get Dream Ticket that will allow him or her to skip being in line for future audition shows.

News
>
Movie News
February 13, 2009 08:41:42 GMT

In the on-set interview with MTV, and , the two leading actors of Guy Ritchie's "" open up on various topics from the script to the dynamic between their characters, Sherlock Holmes and Dr. John Watson respectively. While careful enough not to spoil the plot, the co-stars share that one of the interesting things from the movie is the "bromance".

Admitting that he thinks the casting of Downey Jr. will make the project "something exciting", Law revealed that the movie will explore the relationship between Watson and Holmes, saying "And as soon as I met him, we got on very well - which is a good sign - and we both agreed that we wanted to really make this a piece about the relationship between Watson and Holmes." Downey Jr. added, "I think the word bromance is so passe. We are two men who happen to be roommates who wrestle a lot and share a bed."