News
>
Music News
November 17, 2008 06:16:26 GMT

Northern Irish and Scottish alternative rock band have premiered a music video for their brand new single "Crack the Shutters". The video presents the band members performing the song in the middle of people running fast, seemingly trying to make an escape from something.

"Crack the Shutters" is the second single which is written by frontman Gary Lightbody. The song comes from the band's fifth major studio effort "" which has been available for U.S. purchase since October 28.

News
>
TV News
November 17, 2008 06:15:25 GMT

Losing her dream house to Kevin Walker on the last episode of "" does not make Nora Walker gives up. As revealed through recently-released "Unfinished Business" preview, Nora will try to recruit the family to de-construct her new charity money pit.

Episode 3.09 also revolves around Kitty and Robert McCallister who take a huge and overwhelming step forward in the adoption process. It also features Sarah Walker who takes a big risk and eats crow with her new business partners. Meanwhile, Holly Harper drives Tommy Walker to his limit when she offers Rebecca Harper a high level executive position at the winery without consulting him.

News
>
Movie News
November 17, 2008 05:08:27 GMT

A sequel of "" will be made at a new digital production facility in Sydney, Australia. Breaking out the news is The Age, claiming that NSW Minister of State Development Ian Macdonald has noted on Sunday, November 16, that Warner Bros. Pictures will employ an average of 438 people over three years to develop "Happy Feet 2".

While Macdonald stated that the sequel and new "Dr D" digital production facility will put Sydney "once again front and centre of the national film industry", director George Miller praised on the government's assistance package and the facility. In a statement, he said, "This incentive by the NSW government is a significant step. It allows us to make 'Happy Feet 2' in Sydney and it will be the first of many productions from our new digital studio, Dr D."

News
>
TV News
November 17, 2008 05:01:26 GMT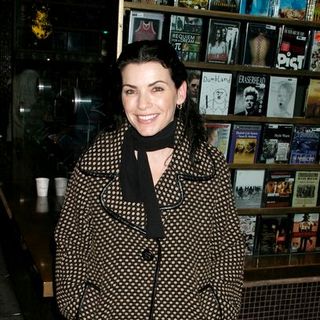 , who has been invited by NBC's "" to reunite with some of its original stars for guest shots on the series' season finale, has been reported to reject the invitation. The actress who is recently cast on "City Island" has declined to reprise her role as Carol Hathaway for the NBC's medical drama series fifteenth season final in February 2009.

On November 15, Margulies hints her impossibility to reappear in "ER". At the time, she said, "I feel like I left Carol Hathaway in the best scenario possible, I can't imagine making it any better than that."

News
>
Celebrity Gossip
November 17, 2008 04:58:02 GMT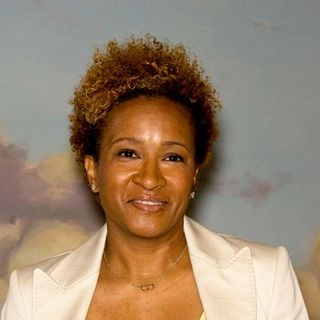 is gay and she is 'proud' of it, so she said during the gay rights rally in Las Vegas on Saturday, November 15. During her speech, the actress-comedian claimed it was the passage of same-sex marriage ban in California, called Proposition 8, that has led to her be more outspoken about being gay.

Defending her gay confirmation, Wanda said in her almost five minutes of remarks, "You know, I don't really talk about my sexual orientation. I didn't feel like I had to." She emphasized, "I was just living my life, not necessarily in the closet, but I was living my life."

News
>
TV News
November 17, 2008 04:54:28 GMT

A preview of "" 1.12 has been given. This episode which is called "You'll Be the Death of Me" will conclude the first season of the modern Vampire drama on November 23 before the show moves on with the second season that will air around June 2009.

Like the pilot, this season finale episode is directed by creator Alan Ball. Sookie finds a link to the string of killings in Bon Temps - and ends up in the murderer's crosshairs. Tara decides to make the most of her second chance with Maryann while Jason finds a new calling after anti-vampire zealot Orry visits him in jail.

News
>
Music News
November 17, 2008 04:46:22 GMT

claimed her fame through debut album "". On the effort which has been released in the U.S. since August 19, she embraced pop culture and invited her fans to an electro-techno roller coaster ride of music.

"'The Fame' is about how anyone can feel famous," GaGa spoke about her debut record. "Pop culture is art. It doesn't make you cool to hate pop culture, so I embraced it and you hear it all over 'The Fame'. But, it's a sharable fame. I want to invite you all to the party. I want people to feel a part of this lifestyle."

News
>
Movie News
November 17, 2008 04:13:20 GMT

James Bond has had a hit on his hands with "". Opened in about 3,451 theaters across the U.S., the 22nd Bond movie installment dominates this week's box office by collecting an impressive $67.5 million over its three-day opening weekend, dethroning last week #1, "", and scoring a record debut.

Picking up where "" left off, this second 's effort as the 007 spy grosses around 73% more than the $40.8 million premiere of "Royale". It also tops the previous debut-weekend record for a Bond flick held by -starring "" which raked $47 million during its first weekend in 2002.

News
>
Celebrity Gossip
November 17, 2008 04:12:07 GMT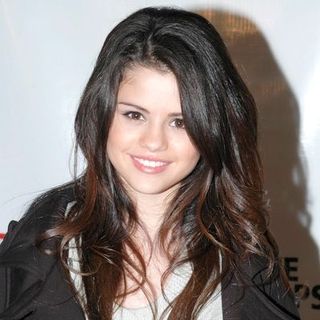 Disney starlet has no hesitation to dish more on her fashion style, telling OK! magazine in an interview that she and her mother Mandy "wear the same tops and shoes". That's why, the mother-daughter duo then turns Selena's guest room into their closet. "It's a mess!" the young girl admits.

Selena, moreover, also tells OK! that she used to be "a tomboy". Yet, "over the past year my wardrobe's gotten classier. I'm growing up," she says.

News
>
TV News
November 17, 2008 04:09:33 GMT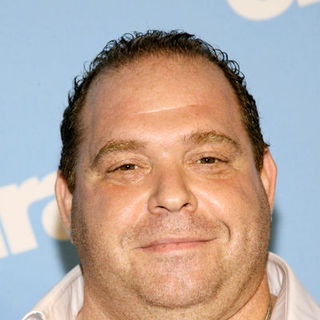 Emmy Award-winning HBO's series, "", has picked up its recurring character to reappear on the dramedy series. It has been reported that the series chronicling Vincent Chase's life will feature Louis Lombardi reprising his role as Cousin Ronnie for the final episode of season five.

Regarding his comeback, Lombardi expresses his excitement saying that his role on "Entourage" is one of his favorite television characters. In an interview, Lombardi says as quoted by Movie Web, "That is one of my favorite television characters I've ever played. It's so much more like me than all the other roles I play on TV."

News
>
Movie News
November 17, 2008 02:15:50 GMT

Screened at the theaters attached to "", a brand new trailer of "" has been leaked out. Providing never-before-seen snippets for the sci-fi movie, the trailer highlights on Kirk and Spock as by two of Paramount people to AICN earlier. Meanwhile, the official trailer is expected to debut on Monday, November 17.

Opened with a shot of mid-60's Corvette convertible tearing down the road across country side, the trailer shows a muscle car heading towards a cliff. Before it goes off, the driver, a young boy, leaps out from the car. When he stands up, a space-cop driving a hover bike asks him to identify himself, which he answers valiantly, "James Tiberius Kirk".

News
>
Music News
November 17, 2008 02:09:09 GMT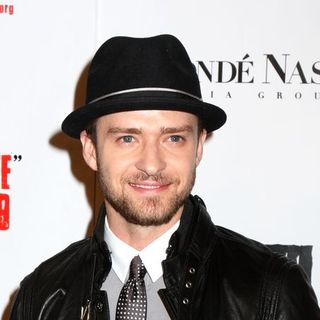 surprised his fans as he made a stop at Studio 8H at the GE Building in New York's Rockefeller Center and appeared donning a one-piece black swimsuit. He performed as ' backing dancers on November 15 on late-night TV comedy show "Saturday Night Live Show".

During his skit on the TV show, Timberlake tried to mimick Knowles' choreographed routine along with two other men Andy Samberg and Bobby Moynihan. The three men pretended in a video shoot for Knowles' "Single Ladies (Put a Ring on It)" music video. The difference is that if her real music video was directed by Jake Nava, the parodied video was directed by actor and comedian Seth Myers.

News
>
Celebrity Gossip
November 17, 2008 02:04:15 GMT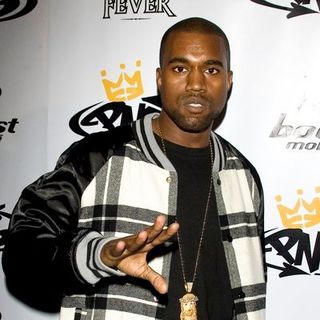 In a post on his blog, dated Saturday, November 15, denied media reports claiming he assaulted a photographer which then led to early Friday morning, November 14. "I didn't assault him," he wrote on the post, titled "Who's Winning, Me or the Media?"

"Here's what happened," Kanye started detailing on the events that led to his arrest. "When I left the club, I was encountered by a thirsty paparazzi as usual. He felt he had more rights to my space than me, so I put my hand up to prevent him from taking my image. I didn't assault him but merely putting my hand up to cover his lens. My security yelled, 'Get the camera off him.' I guess in all the commotion the camera scraped his nose." He insisted, "I put my hand up to the camera in self-defense!"

News
>
TV News
November 15, 2008 08:01:44 GMT

A new clip and preview of the next episode of "" have been released. With the title "Heart & Soul", both sneak peeks hint on Melinda Gordon's second chance to fall in love again.

The preview of episode 4.08 features Melinda played by struggling hard to recover herself after the dead of his husband Jim Clancy portrayed by . While doing so, she finds the urge to help a man, who is suffering from amnesia, to gain back his lost memory.

News
>
Celebrity Gossip
November 15, 2008 07:37:27 GMT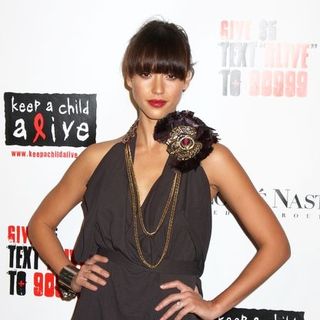 Rumor has it, is planning to hold a second wedding to husband Cash Warren. The pair, who tied the knot in secret ceremony in May this year, is reported to have been planning to host a lavish second wedding ceremony next month for friends and family to attend.

My Park magazine, which breaks the report, claims Jessica has already "ordered a stunning custom-made off-white Chanel dress trimmed with lace" for the event. The gown reportedly costs $47,000.