News
>
Celebrity Gossip
January 03, 2009 05:10:53 GMT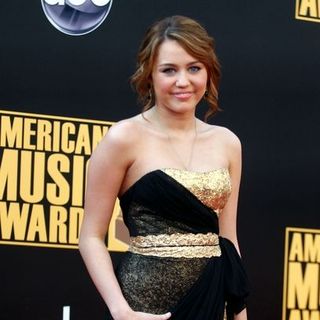 Having a temporary tattoo apparently is not enough for . The "" star has been reported to be drawing her own design for her first tattoo. "Miley has already drawn up the design," Pop Crunch quoted the 15-year-old's friend as saying.

The tattoo reportedly holds the design of a heart with the initial of Justin Gaston, the underwear model she has been romantically linked, in the middle. Though already having the design, the daughter of country singer allegedly is still trying to convince her parents to have it etched on her body.

News
>
Movie News
January 03, 2009 04:24:24 GMT
While many of the speculations around "Hairspray 2" development are yet to be confirmed, shares who are willing to return in a heartbeat for the sequel of "". In an interview with OK! Magazine, she gushes, "Zac [Efron] has said he'd love to do it again, and I know is down for sure."

The 20-year-old then adds that she has no idea whether will reprise her role as Penny Pingleton. "I don't know about Amanda. I hope she will," she says. On the possibility of her returning as Tracy Turnblad, she is quick to express her willingness to do the part once again, "I want to put on my Tracy Turnblad wig again and dance my little heart out."

News
>
TV News
January 03, 2009 04:13:13 GMT

A set of images to promote the sixth season of "" that will premiere January 18 at 9/8c, has come out. Coming back for the final season are the show's principal characters such as Shane, Helena, Alice, Bette, Tina, Kit, Tasha and also Jenny, the latest who is portrayed dead in the .

Jenny, played by , will appear in a series of flashbacks after her scene where her lifeless body is carried on a stretcher is aired. Jenny is found face-down in a swimming pool and a female police will be investigating the case. According to the caption by Showtime, "one of the friends will take the fall" and friendships will be put to test. The series will begin with flashbacks of the months leading up to the murder.

News
>
Celebrity Gossip
January 03, 2009 04:10:28 GMT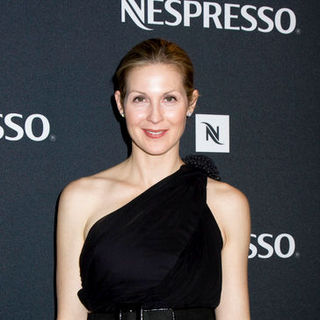 , who is expecting her second child, may soon become single parent for her kids as she has headed up to court room to end her marriage with Daniel Giersch. Citing "irreconcilable differences", she has filed legal papers on December 30 in Los Angeles County Superior Court, TMZ reports.

Kelly Rutherford and Daniel Giersch got married in August 2006. She gave birth to their first child, a boy named Hermes Gustaf Daniel Giersch on October 18, 2006 at Cedars-Sinai Medical Center in Los Angeles.

News
>
Movie News
January 03, 2009 03:44:53 GMT

Three more celebrities are added to the list of presenters for the 66th Annual Golden Globe Awards. On Friday, January 2, it has been unveiled that and have been set to present an award at the event held at The Beverly Hilton on Sunday, January 11.

Aside from the two actors, four-time Golden Globe Award-winner has also been named as one of the Globes' presenters this year. These three newest additions will join the previously announced presenters, which include , , , , , , and .

News
>
TV News
January 03, 2009 03:26:12 GMT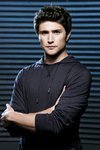 The third season of "" has been given a preview through a newly-outed clip where Kyle is searching for Amanda but got captured. The teen sci-fi series will be screened on ABC Family starting January 12 with 10 episodes in the pipeline.

In the first episode of the season, Kyle, who has been restrained and weakened, awakens inside a Latnok building. Despite his predicament, Kyle must escape and rescue Amanda - who is being held in the same building.

News
>
Music News
January 03, 2009 03:24:35 GMT
Singer/songwriter plans to release three new albums in 2009 to follow up his 2007 LP "". He has reportedly almost finished working on the three of them.

In cooking up new materials for the upcoming efforts, Prince does not work with his label Columbia Records. Citing that "the gatekeepers have to change", he is in talks with "a major retailer" to distribute the LPs in physical forms.

News
>
Movie News
January 03, 2009 03:18:07 GMT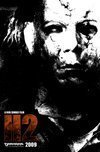 Instead of scaring up moviegoers on the Halloween week, the sequel of "", "H2", will be coming out sooner. According to Bloody-Disgusting, Dimension Films have officially placed the horror thriller movie for U.S. release on the August 28 slate in place of "Tyrannosaurus Rex".

While the set release date puts "H2" to be up against Screen Gems comedy "Max's Mardi Gras", it has the same time frame as its predecessor which has been debuted in the theaters on August 31, 2007 and took the #1 spot at the box office. Originally, the movie's director/writer Rob Zombie had indirectly hinted at an October debut.

News
>
Movie News
January 03, 2009 02:48:42 GMT

Having been sharing bits about Harry Potter's relationship with Ginny Weasley in earlier interview, opened up more about "". Quoted by , the young actor who played the boy wizard in the "Harry Potter" series straight from the beginning shared on the kissing scene with Ginny's depicter, and on Dumbledore's funeral.

Of the kissing scene, he teased, "Harry's got a real thing for her, and that is slightly odd, because when we met, I was 11 and she was 9, and she was only ever Ron's little sister. But that all changed, and here we are snogging." Meanwhile, on the filming of Dumbledore's funeral, the 19-year-old claimed that it wasn't easy since it took on more of an Irish wake, explaining "Because there's a lot of people there, it's one of those things that takes on a party atmosphere."

News
>
TV News
January 03, 2009 02:48:10 GMT

"" will return on the TV screen in three days (January 6) and a sneak peek to it has been released. Entitled "Red John's Friends", the episode will revolve around Jane's pursue of Red John whose whereabouts is known by an inmate.

The inmate promises to give information on Red John's location on the condition that Jane will help him prove his innocence first. Jane quits CBI to devote all of his time to getting him released.

News
>
Celebrity Gossip
January 03, 2009 02:37:57 GMT

and boyfriend may be a couple no more as they have reportedly ended their romantic relationship. The "I Kissed a Girl" singer and ' frontman are rumored to call it quits after spending the holiday together in Mexico.

"It's sad, but they were fighting a lot because [they] never saw each other and now she is going on tour," a source told US Weekly. "She just needed a clear head. It's been non-stop work for her." Another insider explained to Celebuzz that the split is "a hardship" for both of them.

News
>
Celebrity Gossip
January 03, 2009 02:05:58 GMT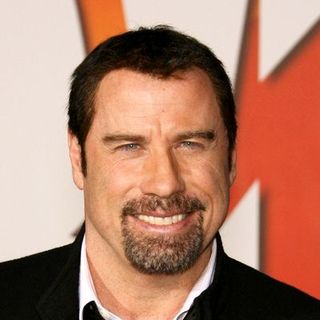 and his wife, , have been hit by a tragic news early on the new year. On Friday, January 2, the couple's 16-year-old son, Jett, is reported to have passed away during a family vacation at the Old Bahama Bay Hotel on Grand Bahama Island after suffering a seizure. Confirming the matter to Reuters was the family's attorney Michael Ossi, who claims that Jett has a history of seizures.

According to police spokeswoman Loretta Mackey, the eldest son of Travolta and Preston hit his head on a bathtub on Friday morning. He was found laying unconsciously in the bathroom by a caretaker. Per Bahamian Chief Superintendent Basil Rahming, efforts were made to revive Jett and he was taken to Rand Memorial Hospital in Freeport, but he was pronounced dead at the hospital.

News
>
Music News
January 03, 2009 01:43:32 GMT

A music video guest-starring in support of 's new song "Freeze" has been outed. Directed by Syndrome, it features both singers performing lots of dance moves with "a lot of cool energy."

"Freeze" is the third single taken from T-Pain's third major studio album "". The track has been available for purchase since October 2008. It charted at number 62 on U.K. Singles chart and climbed to number 38 on Billboard Hot 100.

News
>
TV News
January 02, 2009 10:02:57 GMT

In the past two days, AceShowbiz has gathered the TV shows that will take over the small screen this January, either with their or with their . In this third and last part, we highlight those that have kicked off the season during the Fall or further back and are back to continue the story.

Some of the shows have been shuffled in the schedule and take a different time slot. Since there's quite a gap between the fall and the midseason, below we help you to recall to what happen to the latest episode and give scoops on what will be in the new one.

News
>
Movie News
January 02, 2009 09:56:50 GMT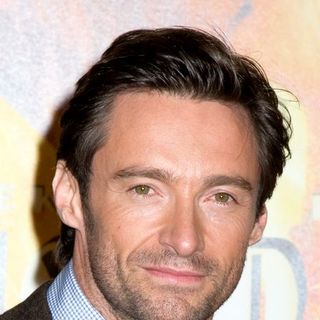 won't be playing Roman general Mark Antony in "". According to Variety, the Tony Award-winning actor has removed himself from discussions to star alongside in the musical movie. Though it is still unclear what really is the reason behind him bowing out from the talks, words coming out from the insiders pointed on scheduling conflicts.

On other casting news related to the 40-year-old, the Daily Telegraph reported that Jackman will be lending his voice to the Warner Bros.' animated feature film, "Guardians of Ga'Hoole". If he is indeed cast, he will most likely work with and under the direction of director Zack Snyder.