News
>
Celebrity Gossip
September 04, 2006 05:41:46 GMT
Following her comments made during the 2006 Emmy Awards live telecast on Sunday, August 27, has received complaints from the Parents Television Council (PTC). The organization claimed the actress' language to be indecent as she joked she almost fell "a** over t*t" upon stepping up to receive one of the night's Best Actress awards for her portrayal of the title role in HBO's "Elizabeth I."

What made PTC so infuriated over it was that the comments aired before 10 p.m. in the Central and Mountain time zones, when federal law prevents obscene language on over-the-air broadcasts. The organization officials consider that NBC as the network broadcasting the awards event should have censored the comments.

News
>
Celebrity Gossip
September 02, 2006 08:34:43 GMT
Taking an unusual step, has been reported to 'take over' Seventeen Magazine. The star is given full access to anything the magazine could offer, including photo shoots, interviews, and even a little guest editing.

In exchange for the access, however, Duff had to answer some burning questions about her personal life. Several of those included the information of her hectic traveling schedule and the unveiling of her favorite hotspot.

News
>
Celebrity Gossip
September 02, 2006 08:08:48 GMT
has her own way to celebrate her MTV Video Music Award nomination before the event took place at New York City's Radio City Music Hall on Thursday night, August 31.

The "Pon de Replay" singer had a Manhattan artist tattooed a friendship symbol behind her right ear. "My best friend from Barbados was here so we had to do something crazy," so she revealed the reason behind her action. "She got one too."

News
>
Music News
September 02, 2006 07:47:39 GMT
A new album will come out from the hands of . The rapper has set a September 26 date to release his fifth solo album, titled "", the follow-up to 2004's "" which has sold 2 million copies in the United States, according to Nielsen SoundScan. Prior to this, a single from the record entitled "Money Maker" featuring has already arrived at U.S. radio outlets on July 17.

Revealing that he envisions the LP as giving listeners "their temporary fix or release for the day", the rapper also reassures that the witty, animated style and bouncy, Southern-fried tracks that took him to the forefront of the "Dirty South" hip-hop movement can still be found in the album. "Release" itself has been confirmed to contain 15 tracks and features renowned music artists like , , , and apart from Williams.

News
>
Music News
September 02, 2006 07:06:46 GMT
In the brink of the release of her new album, "", scheduled on September 26, delightfully has come up with a plan to return to the road around March 2007. "My three choreographers and I are working on ideas now for a world tour," she admitted. "…We'll begin rehearsing at the end of the year."

If everything goes smooth, the tour thereby will be the first since she held the last one, named All for You tour, in 2001-2002. Responding to the tour plan, Brad Wavra, touring VP at concert promoter Live Nation which had handled Jackson's two previous tours, expressed his optimism despite negative publicity surrounding the singer following the Super Bowl flap of 2004.

News
>
Celebrity Gossip
September 02, 2006 05:52:35 GMT
Appearing on NBC's "Today" show Friday morning September 1, pop sensation boldly made a singing performance for the first time since injuring a vocal cord.

Despite the injury, the beauty delightfully managed to make her way in singing her new single "I Belong to Me", but her voice sadly cracked afterwards when trying to hit a high note on "With You", forcing her to pause for a moment before finishing the tune. "That had to be the most nerve-racking thing you've ever done in your life," "Today" co-host commented.

News
>
Movie News
September 02, 2006 04:36:34 GMT
It's been more than 10 years since audience saw and setting up a great team in "The Mask" (1994). Now greet them once more, folks, for they are about to make a reunion. Yes, the twosome has been confirmed to share the screen together for the second time in "A Little Game Without Consequence", a new film project from Focus Features.

Based on the French play written by Jean Dell and Gerald Sibleyras, "Consequence" takes a look on a seemingly perfect couple who realize that their friends never liked them as couple to begin with after they pretend to break up. A big screen adaptation of the play has actually been made for French production in 2004.

News
>
Movie News
September 02, 2006 03:50:23 GMT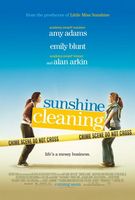 Two glowing, beautiful stars are ready to bring more light on to "." According to a report coming from Production Weekly, and have given positive sign to join the cast of the project developed under Big Beach banner, the production company which recently earned success with indie hit "."

Budgeted at about $7 million, pic is expected to start production early next year with New Zealand filmmaker Christine Jeffs at helm and Glenn Williamson co-producing. The story will center on a woman who wants to send her eight-year-old son to a private school then concludes to enter the business with her unreliable sister in order to gain more earnings.

News
>
Celebrity Gossip
September 02, 2006 02:55:46 GMT
Raising fund for the Hurricane Katrina victims, pop star has put the tiara she wore at her wedding to Guy Ritchie up for auction on . The impressive Edwardian jewelry has been donated to the Kazanjian Foundation Jewels For Charity Auction and can be bid for on the site until September 1.

Features 78 carats of diamonds, the tiara, which can also be converted into a necklace, is estimated to be worth $325,000, but since it has yet to attract a bid, the opening amount of it has been dropped to $225,000 in turn.

News
>
Celebrity Gossip
September 01, 2006 09:31:13 GMT
A picture speaks louder than a thousand words. And so does with the photographs showing action hero kissing same sex friend. Worse, the actor didn't seem to care if any one else noticed as he embraced and kissed a friend as they stepped into his private jet.

This then prompted rumors on Travolta's sexuality which has become longtime speculation. The photographs, published in the newest issue of the National Enquirer, show Travolta kissing a male friend on the lips on the steps of his private plane at an airport in Hamilton, Ontario. The publication, furthermore, noted that Travolta, whose left arm is on the man's back, got "up on one toe while puckering up with his pal."

News
>
Movie News
September 01, 2006 09:03:50 GMT
Fans of 007 sure have to wait a little longer to see "Bond 22" on theaters. Columbia Pictures has just announced that the plan to release the film has moved from the original date of May 2, 2008 to November 7 of the same year, The Hollywood Reporter has reported.

While this may bring disappointment to the series' followers, the new date on the other hand subsequently gives the filmmakers the standard two years to complete the next installment, the usual time between Bond movies. "Eighteen months was a very short window," Sony Pictures Entertainment vice chairman Jeff Blake remarked. "We're going to stay the course."

News
>
Celebrity Gossip
September 01, 2006 09:01:24 GMT
The U.S. cable channel VH1 is launching reality series focused on troubled actor . And after the many bad publicity, this will then become such a very good chance for the star to regain his reputation as a good man.

The series will follow the now-sober actor as he embarks on acting jobs, including a movie for the BBC being filmed in Canada.

News
>
Celebrity Gossip
September 01, 2006 08:34:12 GMT
After some times of competition, finally on Thursday August 31st announced the winner of his Sustainable Design Competition for New Orleans. And the lucky champions are New York City architects Andrew Kotchen and Matthew Berman, of the firm Workshop/APD.

"I'm very, very excited about the result," Pitt tells People magazine. "There are a lot of great ideas that came across the table." And so, their complex of single family homes and apartments would be built from modular pieces into long houses on a site that connects to the neighboring Mississippi River levee with a wide pedestrian ramp.

News
>
Celebrity Gossip
September 01, 2006 08:04:58 GMT
New rumors surface by the hour that Hollywood hunk falls for . The twosome first met on the set of "", in which they were co-stars.

Since then on they are said to be inseparable. About them, a source reveals to British newspaper the Daily Mirror that Clooney has become "a shoulder to cry on for Ellen - he's helping her get over her divorce from second husband Ron Perelman in February early this year.

News
>
Movie News
September 01, 2006 07:50:55 GMT
Marking her foray into mainstream film industry, supermodel has signed on to take a starring role in Rogue Pictures' thriller project of "Strangers."

With this inclusion, Ward thereby is the next name to join the movie after "" star . The beauty will play one of the masked strangers who terrorize a couple living in a remote suburban house while Tyler has been billed as the female half of the couple.