News
>
Celebrity Gossip
January 07, 2009 01:39:41 GMT

Another baby girl has been born for and , US Weekly reports as being informed by an unidentified source. The site claims the movie beauty gave birth to the infant, her second child with Ben, on Tuesday, January 6 in Los Angeles.

"Garner was wheeled on a roll-away hospital bed Tuesday evening and was smiling as she was taken to her hospital room," quotes the source as stating. "A blanket was draped over her, and it appeared that she was holding the baby. Shortly after, the hospital staff brought in a portable bassinet and heart monitor to check on the baby."

News
>
Movie News
January 06, 2009 09:40:08 GMT
A slew of new "" photos has been shared by Beyond Hollywood. Giving away an individual shot of several characters in the thriller mystery movie, the fresh photos exhibit a closer look at some previously exposed characters as well as newly outed ones.

A second Dan Brown's novel to be brought to the big screen, "Angels & Demons" will see the return of as Professor of Religious Symbology at Harvard University, Robert Langdon. This time, he is summoned to a Swiss research facility to analyze a cryptic symbol engraved into the chest of a murdered physicist.

News
>
Celebrity Gossip
January 06, 2009 08:58:22 GMT

The war between and is not over, at least on the former's side. Several weeks after Perry releases an apology for calling Allen "fat", Allen wrote on her Facebook page that she has Perry's number and is ready to leak it for public consumption anytime.

According to The Sun, Allen wrote in a post of her account, "I have Katy Perry's number, someone did me a favour. I'm just waiting for her to open her mouth one more time then it hits Facebook." Furthermore, Allen is reportedly registered to two hate groups,"I hate Katy Perry and her dumb-ass song I Kissed A Girl" and "Katy Perry? Who in the hell does she think she is?".

News
>
Music News
January 06, 2009 08:46:29 GMT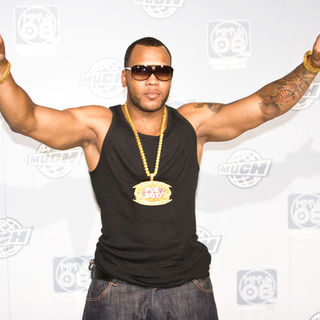 An audio stream of 's new song "Right Round" has hit the web. Reportedly carrying a sample from 's 1985 single "You Spin Me Round (Like a Record)", the track is said to appear in his upcoming sophomore studio effort "" as its lead single.

Standing for "Routes of Overcoming the Struggle", "R.O.O.T.S." is expected to be available for purchase sometime this spring. The record will reportedly be produced by a team comprising of J Rock, Dr. Luke and DJ Montay among others.

News
>
Movie News
January 06, 2009 08:45:46 GMT

Bits of the highly anticipated "" have been discussed. Talking to The Wall Street Journal about the eleventh installment of the popular sci-fi movie, addressed issues from why he thinks the movie won't please everyone to the dynamic between his character and 's Mr. Spock.

"I'm not well-versed in the Trek canon, but we're venturing into territory that's only been covered in these paperback novels they sell," the 28-year-old actor responded on the question whether J.J. Abrams' aim to make the movie for future fans may rattle Trek fans. He then added, "It's definitely not going to please everyone."

News
>
Music News
January 06, 2009 08:09:09 GMT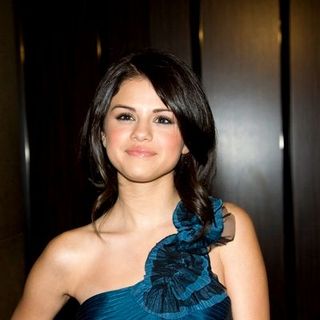 may become the only female member in her rock band as she revealed that she prefers to have only boys for the not-yet-formed band. "I would like all boys in the band," the "" star told BOP Magazine.

Explaining her choice on having all-male band's members, Selena noted she mainly looks for someone who has passion and "can rock out." She said, "I'm looking for someone who's very passionate about music and can show me that they can rock out. I like having people with me to lean on and write with and have fun with."

News
>
TV News
January 06, 2009 08:02:00 GMT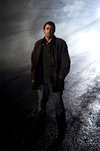 There could as well be another Winchester in the clan of "" according to . Apart from Sam and Dean, their father, John, may have another offspring out there somewhere. The third brother will join the show but no actor has been hired to fill in the role yet.

John, played by , appears mostly in the first season and was killed off in the second season. His wife Mary, the mother of Sam and Dean appears occasionally in first, second and fourth season. There had been no indication of another son born to the couple in the past episodes yet.

News
>
Movie News
January 06, 2009 07:22:19 GMT

The circulating rumor about and being cast as Thomson and Thompson in "Tintin" may end up to be true after all. Ain't It Cool News (AICN) recently let out confirmation that both Pegg and Frost are coming in to play the pair of clumsy detectives who are almost completely alike.

If this story is proven to be true as words from both Paramount and Sony of this latest casting reports have yet to be thrown out, the two English actors could be joining , who is set to play Tintin's best friend, Captain Haddock, in the live-action project. Before this comic book adaptation, Pegg and Frost have worked together in British sitcom "Spaced".

News
>
Music News
January 06, 2009 07:16:25 GMT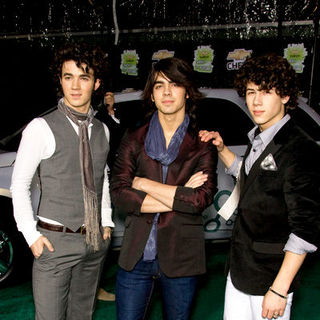 have reportedly been asked to make a live appearance at Barack Obama's inaugural party. Beside them, "" star is also rumored to have been invited to sing at the event.

If the rumor proves to be true, then they are expected to perform at a children's party on January 19 at the Verizon Center in Washington, D.C., one of the 10 official inaugural balls. Unfortunately, there has yet any statement addressing the issue.

News
>
Celebrity Gossip
January 06, 2009 07:00:12 GMT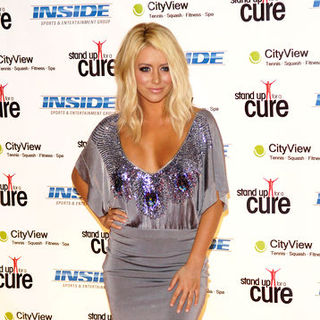 Shelved but not forgotten, the rumors about doing a photo shoot for Playboy have been bobbing on the surface once more. In November last year, words were rive that the former member of had done some photo shoots for the adult magazine with celebrity photographer Markus Klinko and now, New York's Daily News confirms further about the project.

"Aubrey's making about $500,000 to drop trou. For that kind of money, she was like 'Why not?'" a source told Daily News. Her spread reportedly will be published on the March 2009 issue. Still no statement from her camp has been released to confirm or deny the report.

News
>
Movie News
January 06, 2009 06:40:27 GMT

Less than a week from the theatrical debut of "", Sony Pictures have let out three short clips of this uplifting drama about love and family. The three sneak peeks take their focus on 's character, Dave Johnson, as he deals with his troubled marriage to Clarice Johnson.

The first clip entitled "Tree Visits Dave" displays the time Tree comes to Dave's motel room. While Tree insists to discuss their relationship problems, Dave ushers him away. Meanwhile, the second clip presents the scene where Dave and Clarice have a dinner with several others in a restaurant. When it is time to pay the check, Clarice insists that they should pay for the meal despite Dave's disapproval.

News
>
TV News
January 06, 2009 06:22:18 GMT

While counting down to "" returning on screen on Tuesday, January 6, The CW have released two featurettes from the teen drama series. One clip is entitled "Things" where each of the cast opens up about what they think of his or her cast mate and the other one is labeled "Guitar", a tribute from the cast to the famous soundtrack.

In "castmates talk castmates", the show's stars like , , and give testimony as well as some secrets about their co-stars. is said to be "the first in the make-up trailer", is dubbed "unpredictable" while Tristan is said to have an amazing voice but too shy about it.

News
>
Music News
January 06, 2009 06:20:02 GMT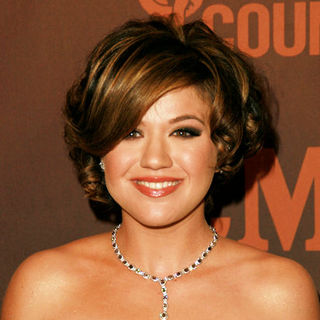 Pop rock singer is reported to drop her fourth major studio album under the title of "Masquerade". She is expected to release the follow-up to her 2007 LP "" on March 17.

In regard of the upcoming effort, Tom Corson, RCA Records general manager stated as quoted by The Wall Street Journal that Kelly is "in a period where she wants to take on the pop world again." He then added, "She's ready, and she's got all the right support."

News
>
Movie News
January 06, 2009 05:16:21 GMT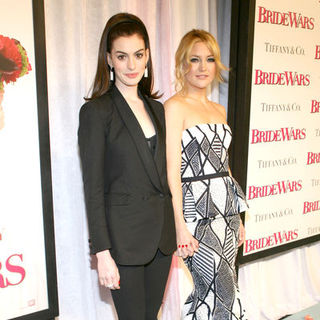 Counting down to its U.S. theatrical debut this coming Friday, January 9, "" has been premiered in the Big Apple. On Monday, January 5, Fox rolled down a blue carpet with flowers petal all over it at AMC Loews Lincoln Square in New York to greet the film's stars as well as other celebrities attending the event.

On the evening, the comedy movie's leading ladies who play best friends-turned-ultimate rivals, and , were seen sharing the spotlight when posing for the press on the blue carpet. Beside the two, other cast members, such as , and , were also spotted joining in the special event.

News
>
TV News
January 06, 2009 05:09:11 GMT

Apart from announcing the , Producers Guild of America also unveils TV shows running for a prize at the 2009 awards event. Taking a slot in the nominees list this year are among others, ABC's "" and FOX's TV movie "24: Redemption".

"Lost" is put under Producer of the Year Award in Episodic Television-Drama along with "", "", "" and "". Meanwhile, as the nominee of Producer of the Year Award in Long-Form Television, "24: Redemption" which is based on the popular TV series "", will have to fight against "John Adams", "Recount", "Bernard and Doris" and also "A Raisin in the Sun".