News
>
Celebrity Gossip
November 15, 2008 06:37:45 GMT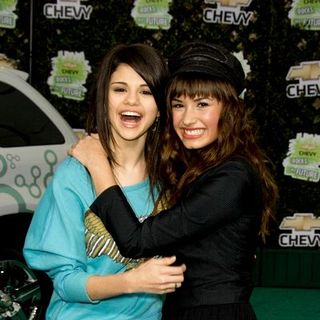 Considered role models by many young girls, and share the secrets behind their fashion style to . In an interview with the publication's December/January issue, each of the best friends talks about weakness for particular stuff in fashion styles.

As for Selena, the Disney teen sensation admits she has lots of scarves. "Part of my closet is just scarves. And then I'll open drawers and find them randomly ... I'm obsessed," so she says about her obsession with the stuff.

News
>
Music News
November 15, 2008 06:25:05 GMT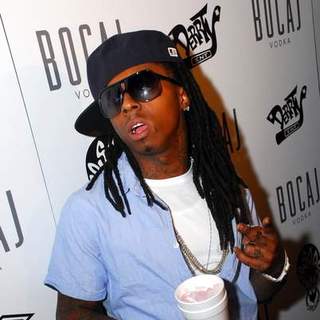 's collaboration mixtape with titled "" has arrived in the U.S. on November 14 and the playlist carrying the songs from the LP has been posted below. The record features beat sounds from 's "Art of Storytelling 4", 's "Whatever You Like", 's "Couldn't Be a Better Player", 's "Shootout", and 's "Get Silly".

"Dedication 3" is aimed to follow up Wayne's two previous mixtapes "" and "". Explaining the difference between the newly-released effort and the former ones, Drama said that on this mixtape, the rapper gives more space for Young Money's artists such as and Jae Millz. The DJ told MTV, "...Definitely more Young Money [Entertainment] than it was on the first two tapes. It was always Young Money on the tapes, but I think this one is more for what Wayne is doing. ..."

News
>
Movie News
November 15, 2008 06:18:09 GMT

"" has just got its second trailer. Presenting another look into the highly anticipated fantasy movie, the new trailer turns the focus to professor Horace Slughorn. Kicking it off with the introduction of Slughorn to Harry by Dumbledore, the footage compiled moves on showing Slughorn teaching at Hogwarts and Ron accidentally drinking poisoned mead.

The trailer also displays Ron, who after mistakenly eats the chocolate cauldrons Romilda Vane meant for Harry, finds himself madly in love with her, prompting him to force Harry to introduce him to her. Providing a good balance between good and evil, this trailer highlights on Dumbledore sharing the memories he's collected in his Pensieve with Harry to make him understand the past.

News
>
Movie News
November 15, 2008 06:15:02 GMT

"", a spoof comedy project by the Wayans brothers has received its first trailer. A satirical movie that parodies many dancing films like "", "High School Musical", "Save the Last Dance" and "", "Dance Flick" is sort of a family project that involves many of the Wayans clan.

The film is taking on the story of a rich, white girl named Megan from the suburbs who finds herself on a series of misadventures when she moves to the mean streets of the inner-city after her mom dies. Megan then befriends some people who share similar interest with her, dancing.

News
>
TV News
November 15, 2008 06:00:17 GMT

After with for a new sitcom series, NBC network has been reported to sign a deal with Nigel Lythgoe and Simon Fuller to set up another new project for early 2009 launching. The network has announced that Lythgoe from "So You Think You Can Dance?" and Fuller from "" will serve as the executive producers for this new reality show which has a theme of dancing competition.

NBC has prepared two tentative titles for this new dance competition show, "Superstar Dancers of the World" and "Dance Masters of the World". It informs further that the show will feature professional dancers from eight different countries, U.S., India, Ireland, Australia, Argentina, Russia, China and South Africa, performing different styles. Plus, Michael Flatley, the guest judge of "", will serve as the host of the new show.

News
>
Movie News
November 15, 2008 04:55:06 GMT

Closing in to its U.K. release on November 26, "" has just got an exclusive 22 minutes long video footage, consisting of five new featurettes from the -directed drama thriller. Starting it all with a featurette entitled "Finishing the Fight: The Making of Changeling", the compilation continues with other featurettes called "Ripped From the Headlines", "The 'Eastwood' Method", "Dressing The Part" and "Recreating Old Los Angeles".

Having varied viewing time, each of the featurettes discusses different subjects of the based-on-real-event movie. They also present a look behind the film's production from the story of one woman's struggle to find her missing son amidst insurmountable odds to the directing part of Eastwood, and from the challenges to make the costume believable to the recreation of late 1920 Los Angeles amidst the modern city.

News
>
Celebrity Gossip
November 15, 2008 04:55:04 GMT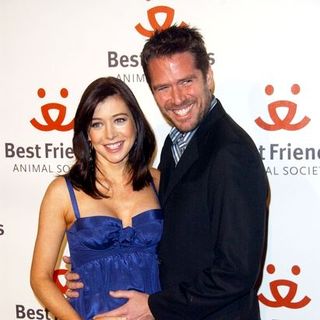 Pregnant and her husband were attending Best Friends Animal Society's 15th Annual Lint Roller Party in Hollywood on Thursday, November 13 when they talked to the press about issues, like the sex of their upcoming baby and possible names for the infant. They, moreover, also addressed on her pregnancy craving.

"It has to be the exact right ones. They're the sweet, kosher pickles. They can't be the pepper, garlic or whatever-it has to be the right one," Alexis revealed about Alyson's craving. "If I bring the wrong ones home, she won't touch 'em."

News
>
Music News
November 15, 2008 04:46:47 GMT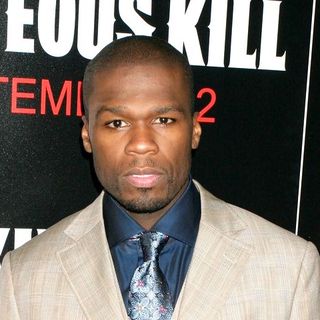 A spokesperson from Interscope Records confirmed that 's fourth major studio album "" will be pushed back to next year's release. No specific reason is revealed regarding the delay but extra features are reportedly in the work to be added as a bonus.

"Before I Self Destruct" was supposed to be dropped in the U.S. market on December 16. However, updated news from 50's camp reveals an unspecified date issued as "The beginning of '09" as the new timetable for his album's release date.

News
>
TV News
November 15, 2008 04:32:05 GMT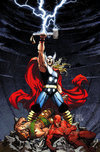 Thor, the blonde-tressed and hammer-wielding hero, will be adapted into a TV series developed by Marvel Animation. A 26 half-hour episode series reportedly is on the agenda to be premiered sometime in fall 2010, a few months after its big screen version is scheduled to hit the U.S. theaters on July 16, 2010.

No title has been suggested but according to The Hollywood Reporter, the series will follow Thor as he "defends his mythical home of Asgard against fantastical villains, fiendish hordes, winged creatures and angry giants." Apart from presenting various locations, the series will also include characters from its comic versions such as Balder the Brave, the Warriors Three and Thor's evil adopted brother, Loki.

News
>
Celebrity Gossip
November 15, 2008 04:07:09 GMT

Amidst the rift that happens between and over their broken love relationship, a new picture that sees Joe together with rumored new girlfriend has been found. The pic, which is made public by US Weekly, is claimed to have been taken on the beach in Cabo San Lucas on November 9.

In the picture, Joe is seen baring his chest, wearing a short pants, and slurping on a drink. His younger brother, , is seen standing nearby, rocking a white top and red short pants. Camilla, meanwhile, is seen smiling with her body being wrapped in a huge towel.

News
>
Music News
November 15, 2008 03:48:40 GMT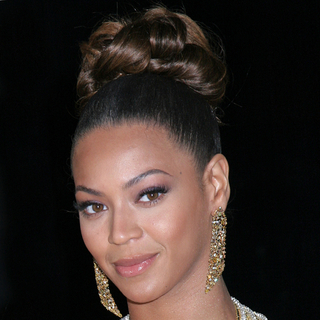 is set to make a live appearance at the 11th annual "Christmas in Rockefeller Center" telecast. The event will be held on the holiday season Wednesday, December 3 at 8 - 9 P.M. ET/PT and will be broadcast live on NBC from Rockefeller Center's Art Deco plaza in the heart of Manhattan.

The upcoming concert will be hosted by NBC's weather anchor Al Roker. Other musicians to perform at the concert are , , , , , , The Broadway Kids, , and .

News
>
TV News
November 15, 2008 03:39:05 GMT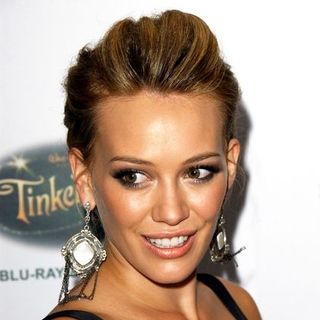 "Lizzie McGuire" alum, , will make another appearance on television soon. The singer has been reported to make a return to small screen by signing a deal with NBC to star on the network's yet-to-be-titled sitcom series.

Moreover, as announced by Ben Silverman, the co-chairman of NBC's Entertainment/Universal Media Studios, Duff's new sitcom will be produced by Universal Media Studios. Silverman also states further that Duff will be picked up to guest star in various current NBC's shows over the next year.

News
>
Celebrity Gossip
November 15, 2008 03:26:02 GMT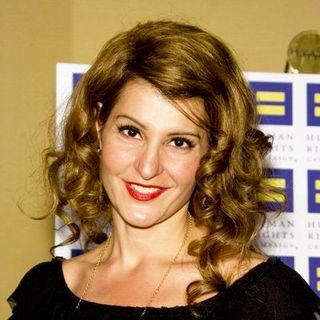 Golden-Globe nominated actress has adopted a little girl. Name of the child, who's less than 5 years old, hasn't been disclosed for privacy reason.

According to her representative, Nia and her actor husband initially adopted the girl several months ago, but have decided to make it public because they want to encourage other people to follow in their footsteps by adopting children in need. "They are going public now to bring attention to National Adoption Month and the 500,000 children in foster care," the representative explains in a statement. "Of these children, 129,000 are 'legally free' for adoption and waiting for a family."

News
>
Music News
November 15, 2008 03:05:08 GMT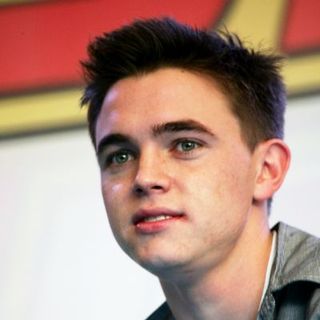 has been working on a music video to promote his latest single "It's Over". From on-the-set video posted below, it can be seen that the still-in-the-work music video will feature his on-stage performance with two male backing dancers in a lounge bar.

A young woman named Melissa is also introduced as his in-video love interest. Near the end, she will dramatically disappear from the scene. "Different scenarios, different set ups, different flash backs, something good time and the bad in the relationship" will be captured on the video slated to be debuted on November 18.

News
>
Celebrity Gossip
November 15, 2008 02:31:16 GMT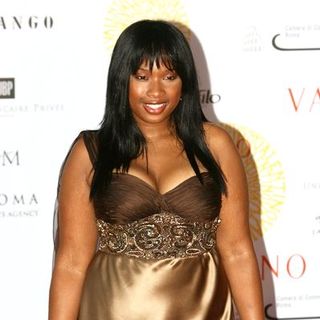 Oscar-winning star took to her MySpace blog Friday, November 14 to express her gratitude for the outpouring support people have given her in the wake of the murder of her family. In a brief message she wrote, "I want to thank each and every one of you for your thoughts and prayers during this difficult time." The actress-singer went on adding, "My sister and I take great comfort and strength from your love and concern."

Jennifer's "Thank You All" post on her MySpace blog came hot on the heels of the release of that saw her modeling the brand's Wintersoft Turtleneck. Though the timing seemed inappropriate for the fashion retailer to have the ad published, it insisted that Jennifer herself has given her blessing for the ad to be unveiled.