News
>
Celebrity Gossip
November 19, 2008 04:54:34 GMT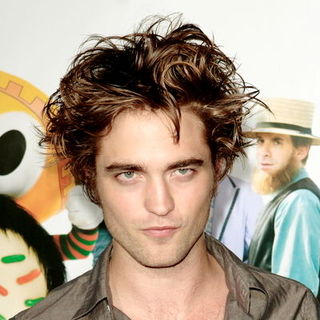 A high rising movie actor, has admitted he isn't good at kissing. He takes the intimate make-out scenes he had to do with "" co-star as an evidence of his saying, claiming them as "scary."

"Yeah, I mean, it's terrifying," the hunk tells Seventeen magazine's December/January issue. "Especially when you kiss and you've got to do it at a weird angle or something." Robert refuses to go into details though, reasoning "I'm a really bad kisser." He says in further interview with that he hadn't "kissed anyone for awhile before the movie, so I'd kind of forgotten how!"

News
>
Movie News
November 19, 2008 04:40:00 GMT

Rumor has it, another sequel to "The Nutty Professor", the remake of Jerry Lewis-starring 1963 film, is brewing. According to The Hollywood Reporter, Universal and Imagine Entertainment are in the early stages of developing what could be "Nutty Professor 3" movie as the studio and production company put out an open call to writers for their take on the potential third installment.

Though both Universal and Imagine Entertainment seem to be moving on with the project, THR notes that the franchise star has yet to be attached to the proposed project. The publication further mentioned that Murphy's involvement would be depended on a number of elements, including the writer and director.

News
>
Music News
November 19, 2008 04:31:21 GMT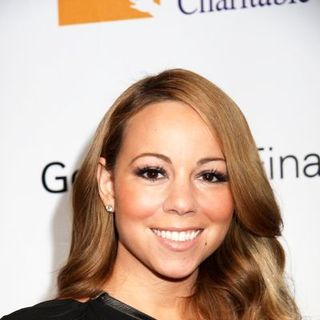 has been announced as one of the musical guests at December "Grammy Nominations Concert Live!!". Taking place at Nokia Theatre in downtown Los Angeles, the event also lines up such performers as , , , and .

Meanwhile, , who was previously reported to perform at the event, will co-host the live show scheduled to be held on Wednesday, December 3. Alongside , she will announce nominations in at least six categories for the 51st annual Grammy Awards which will be held on Sunday, February 8, 2009.

News
>
TV News
November 19, 2008 04:21:20 GMT

opens it up wide in the new MTV documentary "Britney Spears: For the Record" which will air November 30 at 10/9c. She has been waiting long enough to expose her side of story on her chaotic life last year and through the 90-minute footage, Britney is ready to "set the record straight", MTV said. Two clips are outed by SKY1, the U.K. network that will air the documentary on December 1.

In one of the clips, Britney speaks up about her marriage to that results in two sons. "I think I married for the wrong reasons," she says. "Instead of following my heart and doing what made me really happy, I just did it for the sake of the idea of everything." Her new single "Womanizer" is also played on the background while she adds, "Your music is a reflection of what you're going through. It's such a part of me, the record, because of what I've gone through."

News
>
Celebrity Gossip
November 19, 2008 04:12:44 GMT

"" alumni and Melanie Brown have signed on to star in "PEEPSHOW," an adult theatrical extravaganza that was created by Jerry Mitchell, the director and choreographer of Broadway's "Legally Blonde: The Musical." Both of them are set to star in the show for several months, beginning on April 18 next year.

Kelly is billed to play the character of "Little Bo Peep," a timid and lonely girl who is guided by Melanie's character, "Peep Diva." "It's all about a girl that gets taken on this journey, by me," Melanie explains of the show. "She's the girl that I bring on board into my web of adventure. I'm the narrator/friend ... It's very sexy, very spicy and it's all about empowering women, so [it has] all these different journeys and routines that I take her on."

News
>
Music News
November 19, 2008 04:02:29 GMT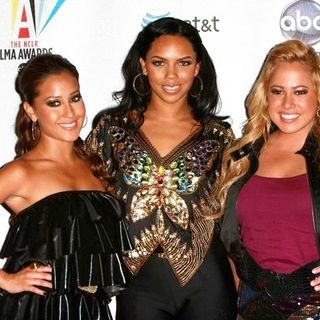 are confirmed to be outed from the performers lineup of Macy's Thanksgiving Day Parade. "The Cheetah Girls are not in the Macy's Thanksgiving Day Parade," Orlando Veras, head of media relations for the parade, said.

The announcement has generated speculation in the media saying that the pulling-off is due to which hit the web earlier in November. "The girls were scheduled to be in the parade and perform, but after Adrienne's recent photo incident, organisers didn't think it would be appropriate to have her at a family-oriented event," a source told Perez Hilton.

News
>
Movie News
November 19, 2008 03:50:08 GMT

Lionsgate Films have just come out with a new featurette for their forthcoming comic adaptation, "". Focusing on each of the beautiful women in the life of the superhero, the featurette is hosted by director Frank Miller as he introduces the ladies, Sand Saref, Silken Floss, Lorelei, Plaster of Paris, Morgenstern and Dr. Ellen Dolan.

Apart from character description by Miller, the nearly three minutes video exhibits commentary from the actresses who play the characters in the film as well as fresh footage from the film. , , , , and all take turn to talk about their individual characters, exposing what makes each character unique.

News
>
Celebrity Gossip
November 19, 2008 03:30:22 GMT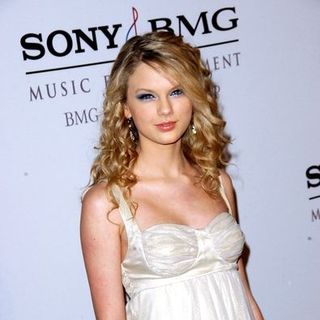 Scoring an interview with the December issue of Women's Health, opens up about her school days, admitting she was a victim of bullying when she was still a high school student. She recalls the past experience, telling the magazine that many of her friends thought she was "weird" and would keep a distance from her.

"[Growing up on a Christmas tree farm] was basically a shunning - and that's never a good thing, you know?" she says. "A lot of girls thought I was weird. Actually, the word they liked to use was annoying. I'd sit at their lunch table and they'd move to a different one."

News
>
Movie News
November 19, 2008 03:06:13 GMT

A brand new trailer of "" has been outed. Focusing on the so-claimed real story after a news headline is published, the trailer chronicles what 's character has to go through after an article exposing a CIA agent that she wrote becomes a headline. What seems to be a great article backlashes towards her in terrible ways.

This Rod Lurie's political drama tells the story of Rachel Armstrong, a reporter who breaks a big story about a government scandal as well as reveals the name of a covert CIA agent. As revealing the information is considered treason, Armstrong is forced to come out with her source's name. When she refuses, she unexpectedly finds herself behind bars struggling to maintain her principles and relationship with her family.

News
>
TV News
November 19, 2008 03:04:38 GMT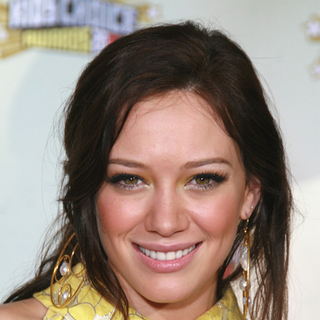 Following NBC's announcement about the network's deal with , the 21 years old singer finally gives her statement about her return to television series. To MTV News, the "Lizzie McGuire" alum mentions "" and "" as some of the NBC's series that she wants to join in.

Duff says in a statement, "I would love to do something on 'The Office'". She further adds, "'30 Rock' is great, very funny. Many people have done lots of guest spots on it this season." Duff also shares what she wants to do for her upcoming appearance on TV, saying "I get to call the shots, I would like to do something funny or I would like to kick ass or something."

News
>
Music News
November 19, 2008 02:46:16 GMT

's new song "Follow My Lead", aimed to raise funds for Shriners Hospitals for Children, has been outed. Recorded live at "Justin Timberlake and Friends Concert" in mid October, the charity anthem features the first artist signed to his Tennman Records, .

Fans can purchase the song for 99 cents on starting on November 18 but they can also add it to their playlist for free. In addition, by logging on to his official MySpace site, fans can view footage from the star-studded charity concert in October when he brought together , of , , , , , , and .

News
>
Celebrity Gossip
November 19, 2008 02:45:00 GMT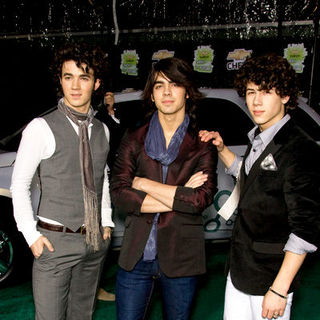 have just taped two public service announcements (PSAs) as part of their planned live show at the Dallas Cowboys Thanksgiving Day Game. The PSAs are made in partnership with the Christian church and charity, The Salvation Army, and professional football team, Dallas Cowboys, to support this year annual Red Kettle Campaign.

In the two PSAs, which can be watched after the jump, , , and discuss the importance of donating and volunteering this holiday season. Each of the PSAs is about 30 seconds long.

News
>
TV News
November 19, 2008 02:36:10 GMT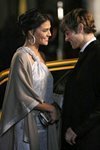 An extended preview of "It's a Wonderful Lie" shows more of the dilemma experienced by each of the Upper East Siders. The 2.12 episode of "" will mainly take place in the party where Nate, Jenny and Vanessa are tormented in a love triangle. The situation puts their friendships and hearts on the line.

Similarly, Serena has conflicted feelings when she finds out that Aaron's ex-lover Lexi is going after Dan. Also, Blair who makes a bet with Chuck that they can find the ideal dates for each other, asks Chuck what they got and the latter said, "tonight, so shut up and dance with me." Lily is seen dancing with Rufus and Bart is driving away in his car.

News
>
Movie News
November 19, 2008 02:25:07 GMT
Another series of "" pictures have made their way out via Dragonball the Movie. Focusing on four characters from the live-action adaptation film, the photos display 's Chi Chi, Eriko Tamura's Mai, 's Goku and ' Lord Piccolo.

One of the images shows Chi Chi pointing out what seems to be a gun to someone before the camera lens, while another one exposes Mai in position to throw her shuriken. The other photo presents Goku and Piccolo in a battle where Goku bends his body backward to avoid a punch from the evil villain.

News
>
Celebrity Gossip
November 19, 2008 02:07:00 GMT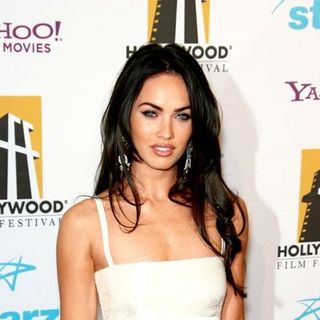 GQ's annual Men of the Year have been unveiled and making the list among others are and newly elected U.S. president Barack Obama. As for this year, the list is comprised of men from different fields of work, ranging from actor to athlete to singer to chef.

Fox, called "Obsession" by GQ, is the one and only female who makes the list. She is photographed by Terry Richardson in white-colored two-piece bikini. Becoming a scene stealer in "", being considered as a hit on the Internet, and having a sultry look are the three reasons cited by the publication on why she is included in the list.