News
>
Music News
February 08, 2008 04:16:22 GMT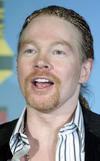 Questions on whether ' "" will ever see the light may have gone quite stale but a recent reports indicated that the album will definitely be out should a term is fulfilled. The supposed sixth studio album from the rock band is finished but wants more money for its release.

Rose, notorious for perfection and irrational behavior, allegedly is negotiating with Geffen to get more money before the album is put on the streets, The Pulse of Radio reported. The frontman reported is holding the completed masters and will only hand it if the deal is reached.

News
>
Music News
February 08, 2008 03:49:55 GMT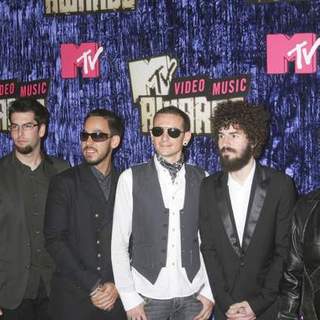 It took them around four years to move from "" to "" with a -collaborative album in between, but have predicted that they will move faster on the new one. Frontman Chester Bennington revealed that he has "a good feeling" that the fourth album will come out quicker.

"We sparked a new kind of life into what we do during the writing of ('Midnight')," Bennington told Billboard.com. "We want to keep that going. I think we're in the mode, and I have a good feeling we're going to put another record out really quickly."

News
>
Celebrity Gossip
February 08, 2008 03:16:14 GMT
In the wake of the release of the official results of the toxicology test of , there comes a new report that suggests the late actor's family are planning to hold a final farewell to Heath at a spot he cherished.

The West Australian newspaper reported Thursday, February 7 that Heath's family were hoping to hold a wake Saturday at a Colonial-style waterfront restaurant at Cottesloe Beach, a resort village south of Heath's hometown of Perth that was a favorite spot of the actor.

News
>
Music News
February 08, 2008 03:14:38 GMT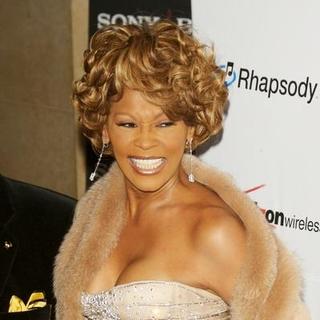 Words on the street are rive on the planned comeback of this month. The singer who had been handed an invitation at Clive Davis' pre-Grammy party, reportedly will make her first Stateside performance since completing her rehab stint in 2006, at the Saturday night party.

She allegedly has arrived in Los Angeles yesterday, February 7 to rehearse and rumor has it that she will showcase one of the new materials that she has been working on with Davis for her seventh studio album. Whitney reportedly have recorded 15 tracks for the new album and will release the first single in March.

News
>
Celebrity Gossip
February 08, 2008 02:56:24 GMT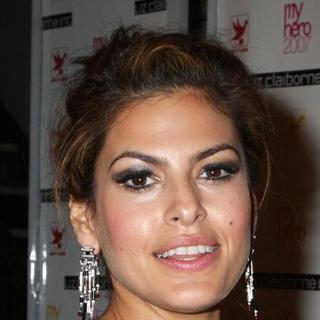 leaves rehab, temporarily.

The actress who's been receiving treatment at Utah's Cirque Lodge, the same rehab center that was treated last year for her drinking problem, was spotted out and about in the Hollywood Hills.

News
>
Music News
February 08, 2008 02:42:06 GMT
who curiously only set a short tour for his latest effort, "", last year apparently is saving the dates for the longer one with . Both Hip-Hop icons have teamed up to jump on the potentially biggest tour this year.

Dubbed "Heart of the City", the jaunt will kick off March 22 in Miami. The first ten dates have been unveiled but more are reportedly expected to be unveiled in the coming weeks. Tickets for the announced shows will go on sale on February 15.

News
>
Celebrity Gossip
February 08, 2008 02:35:00 GMT

The results of 's toxicology test to find out the cause(s) of his death are in already. Following an inconclusive initial test and a previous delay, it was ruled on Wednesday, February 6 that the Aussie heartthrob died of an accidental "abuse of prescription medications."

A statement issued by the New York Chief Medical Examiner's Office read, "Mr. Heath Ledger died as the result of acute intoxication by the combined effects of oxycodone, hydrocodone, diazepam, temazepam, alprazolam, and doxylamine. We have concluded that the manner of death is accident, resulting from the abuse of prescription medications."

News
>
Music News
February 08, 2008 02:20:26 GMT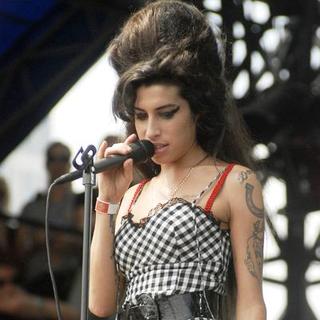 's attempt to get her U.S. visa has been crushed with the decision from U.S. Embassy in London to deny it. With the failure to get the entry permit, Winehouse will not be able to pop up her face at the 50th Grammy Awards this weekend, but will show up via telecast.

Winehouse, nominated for six nods at the Los Angeles event, will perform a material from her acclaimed album "", a Grammys insider told The Associated Press on the condition of anonymity on Thursday, February 7. Rumor has it that she had previously prepared to perform "Rehab" and "You Know I'm No Good" with her backing band The Dap-Kings.

News
>
Celebrity Gossip
February 08, 2008 01:58:19 GMT

has checked into rehab, a source close to the actress has confirmed to People. The movie beauty who starred in the hit "" movies, was reported to have checked herself into the Cirque Lodge treatment center in Park City, Utah, where fellow actress is currently being treated.

"She's not doing well," the source told People. "People were pushing her to go in there but there was no intervention ... She has been partying hard for a while and I'm sure the thing put people over the edge."

News
>
Movie News
February 06, 2008 09:17:25 GMT

is said to be filling the empty role left by troubled starlet . According to Hollywood Reporter, the co-star of in "Girl, Interrupted" is looking at the possibility to star in the dark comedy "" after Lohan earlier dropped her involvement in the film.

Though it was said that the negotiation for the part hasn't been started yet, the certain thing is that if she is indeed signed, she will be joining the cast that include , Olympia Dukakis, and . She will also work under the direction of helmer Scott Marshall, and she will be teaming up with producers Rob Hickman and Jack Gilardi Jr. Meanwhile, the film itself resolves around two female con artists who became friends and decide to slain homeless men to collect on their insurance policies.

News
>
Celebrity Gossip
February 06, 2008 09:16:46 GMT
While question is mounting if will attend 's Australian burial service, the actress is reported to have arrived in Perth with daughter Matilda Rose Ledger in tow.

The mother-daughter duo arrived in Perth today, February 6 on a Qantas flight from Los Angeles via Melbourne, it has been reported. Thus, it is widely believed that she will attend Heath's funeral, which is expected to take place later this week.

News
>
Music News
February 06, 2008 09:10:17 GMT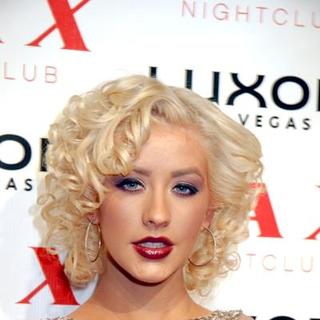 Beside nursing her newborn, keeps her creative juice flowing out. The singer who last released the highly-acclaimed "", has been inspired by son Max to start writing for her new album.

"I'm so inspired," she said during an interview. "This whole incredible thing that's taken part in my life, between the pregnancy and the birth, I've got so much to be inspired about and so much in my life to write about."

News
>
Celebrity Gossip
February 06, 2008 08:44:52 GMT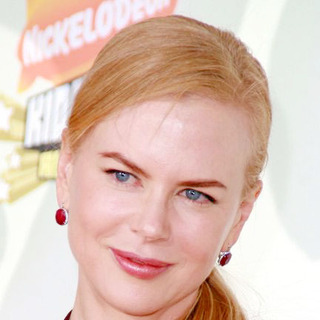 Has officially confirmed her pregnancy early last month, it was not until recently that proudly showed off her baby bump.

The Aussie movie beauty was strolling along a Sydney street, when she stopped repeatedly to show off her tiny bump to her companions. See the pics of Kidman shares her delight with her companions as she strolls through Sydney at .

News
>
Movie News
February 06, 2008 08:43:27 GMT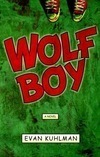 Evan Kuhlman's novel "Wolf Boy: A Novel" is allegedly going to be adapted to the big screen "Untitled Wolf Boy Project". According to Variety, the Weinstein Company has been granted the screen rights of the book which was published in 2006.

The novel tells the story about the Wolf family which loses a son following a car accident. On dealing with the grieving, the other son makes a superhero comic book based on his brother which he called Wolf Boy. The novel will be adapted by Christopher Parker, while the producers of the feature film will be given to Irwin Winkler and Jill Cutler.

News
>
Movie News
February 06, 2008 08:04:51 GMT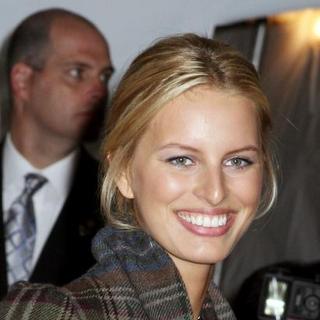 Following the completing line-up of "" cast, it was reported that the actress to play the beautiful character Courtney A. Kreiger, who are more well known as Cover Girl, has been signed. IESB has revealed that Czech supermodel has been tapped to play the Joes' object of fantasy.

In the action adventure film, the 23-year-old model will be joining , , , , and Lee Byung-Hun among others. Portraying the G.I. Joe's tank jockey specializing in the Wolverine missile tank, she will also work with director Stephen Sommers for the film slated to be released on August 7.