News
>
Movie News
November 17, 2008 08:55:04 GMT

With the shooting date reportedly eyed for early 2009 start, "" starts to shape its production team. The latest news coming out from the "" franchise hints on the possibility of Michael Ferris and John Brancato, the co-writers of "", joining the project.

Variety reported that the two scribes, who have also worked together in "Terminator 3" and "The Surrogates", are in early talks to pen the action movie's script. The publication further noted that talks began taking place after the writing duo pitched their take for the new movie last Friday, November 14, to Columbia Pictures presidents Matt Tolmach and Doug Belgrad.

News
>
Celebrity Gossip
November 17, 2008 08:44:39 GMT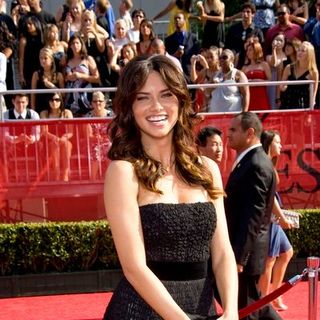 rocked this year's Victoria's Secret Fashion Show, held at the Fontainebleau Hotel in Miami Beach, Florida on Saturday, November 15, modeling the underwear retailer's Black Diamond Fantasy Miracle Bra, worth $5 million. Expressing her excitement to wear the stuff down the catwalk, the supermodel said, "I always wanted to wear the Fantasy Bra. It's the first time that Victoria's Secret makes a black diamond bra."

The Fantasy Miracle Bra, designed by jeweler Martin Katz, is decorated with diamonds and rubies and will be made available for sale. Mr Katz himself stated his designed bra could be worn "as an open top because it looks like a finished top."

News
>
Music News
November 17, 2008 08:37:24 GMT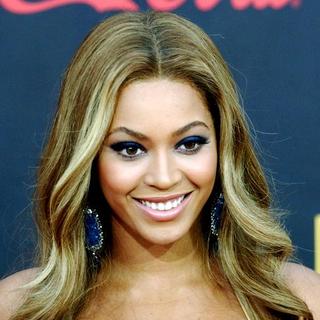 Many big names appeared at New York's Times Square studios to bid MTV's "Total Request Live" good bye at a show named "Total Finale Live". One of them was who took the stage singing "If I Were a Boy", "Single Ladies (Put a Ring On It)", and "Crazy in Love".

Joining Beyonce as musical guests at the event were , , , and . While Ludacris preferred to collaborate with Snoop Dogg and Nelly, 50 Cent walked straight to the studio performing solo singing a group of songs from his song "In da Club" to current hit "Get Up".

News
>
Movie News
November 17, 2008 08:07:40 GMT

A special sneak peek into Walt Disney Pictures animation, "", has been released. Hosted by one of "Bolt" voice talents, , the video named "Super-Charged Sneak Peek" is filled with many fresh snippets from the movie and is accompanied by commentary from the "" star herself who provides the voice of Bolt's owner, Penny.

Aside from displaying an inside look into the taping of the titular character's voice by , the sneak peek also exposes the film's new song "I Thought I Lost You" sung by both Miley and John. During the airing of the track, Miley explains about the meaning behind the song as well as her experience singing with John.

News
>
Celebrity Gossip
November 17, 2008 07:59:20 GMT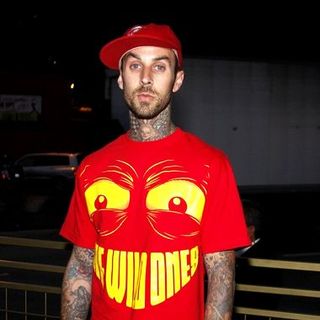 On Sunday, November 16, had an interview with MTV's Damien Fahey during "Total Finale Live", talking about his recovery from the second- and third-degree burns as a result of in September. In the interview, his first on-camera since the tragedy, he thanked fans for their never-ending support.

"Thanks for all the support. I feel better every day," Travis told Damien and the audience attending the finale of "Total Request Live." Now that he's getting back into the studio and already playing drums again, he admitted, "It was like riding a bike. It was really exciting to know I still have my chops. It still felt good. I still can make it around the kit. Everything felt right, so I'm thankful to be able to play."

News
>
TV News
November 17, 2008 07:44:05 GMT

Preview of "" episode 5.09 has been released. With the title "Me and My Town", it focuses on the residents' recovery after a deadly fire disturbs the peaceful life of Wisteria Lane's citizens in the series' last episode.

The episode shows the injuries sustained in the fire by Gaby and Carlos leading them to a fortunate discovery. Meanwhile, Lynette and Tom Scavo vow to protect their son, Porter, who gets arrested. For Susan Delfino, she must learn to let go of the man she loves. Also, Orson Hodge's attempt to get a good night's sleep puts Bree in a most precarious position on the day of her big cooking demonstration.

News
>
Movie News
November 17, 2008 06:59:12 GMT

Rumor has it, "" may be getting its teaser trailer anytime soon. On Sunday, November 16, MarketSaw has posted which label states that they contain teasers to James Cameron's latest sci-fi film teaser trailers. If the pictures were to be trusted, the so-called teaser would have a running time around 3 minutes and 57 seconds.

Noting that "Avatar" first official trailer is most likely to be premiered before "" when the animation hits U.S. theaters on July 1, 2009, MarketSaw further speculates that the teaser may be making its way out late October or early December. On the possible screening places, the publication suggests either 3DX Festival in Singapore on November 19 to 23, or 3D Entertainment Summit in L.A. on December 1 to 2.

News
>
Music News
November 17, 2008 06:52:19 GMT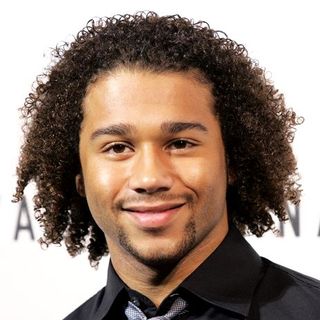 , the actor and singer who is best known for his role as Chad Danforth in "", has been confirmed by his label to drop sophomore studio album next year. Titled "", the record is due to hit the U.S. market on March 10, 2009.

In anticipation for his upcoming effort, two new singles "Fear of Flying" and "Paralyzed" taken from the LP have arrived in full audio streams. Unfortunately, other than the album's release schedule and two revealed songs, no further details of the album have been shared to public.

News
>
Movie News
November 17, 2008 06:29:04 GMT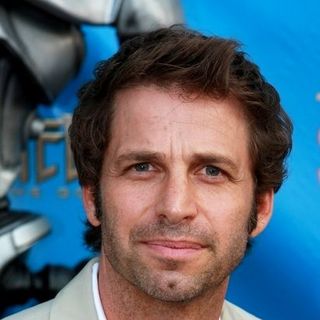 With the premiere of MTV's brand new show "Spoilers" comes a behind-the-scene look at "". Taped in December 2007, the video presents fans with a tour to the Vancouver set of the live-action adaptation film.

The nearly two minutes behind-the-scene video shows director Zack Snyder discussing his take on "Watchmen", while talks about the comic adaptation, and speaks out on his resemblance to his character, Ozymandias. It also displays the Studio 54 set.

News
>
Celebrity Gossip
November 17, 2008 06:22:32 GMT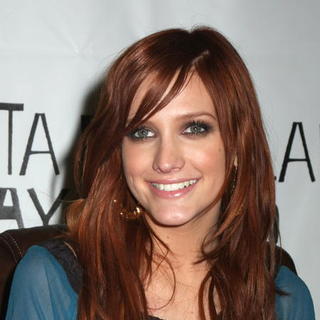 Life & Style magazine broke the report Saturday, November 15 that was in labor. The claim then leads to speculation that she has already given birth to her baby with singer husband . However, there have yet words from their camp.

Strengthening its report on Ashlee's labor, the publication cited an insider as stating, "Pete texted his friends last night that Ashlee is in labor!" Adding fuel to report, Pete posted a message on Friday, November 14, announcing he canceled his scheduled appearance on the "."

News
>
Music News
November 17, 2008 06:16:26 GMT

Northern Irish and Scottish alternative rock band have premiered a music video for their brand new single "Crack the Shutters". The video presents the band members performing the song in the middle of people running fast, seemingly trying to make an escape from something.

"Crack the Shutters" is the second single which is written by frontman Gary Lightbody. The song comes from the band's fifth major studio effort "" which has been available for U.S. purchase since October 28.

News
>
TV News
November 17, 2008 06:15:25 GMT

Losing her dream house to Kevin Walker on the last episode of "" does not make Nora Walker gives up. As revealed through recently-released "Unfinished Business" preview, Nora will try to recruit the family to de-construct her new charity money pit.

Episode 3.09 also revolves around Kitty and Robert McCallister who take a huge and overwhelming step forward in the adoption process. It also features Sarah Walker who takes a big risk and eats crow with her new business partners. Meanwhile, Holly Harper drives Tommy Walker to his limit when she offers Rebecca Harper a high level executive position at the winery without consulting him.

News
>
Movie News
November 17, 2008 05:08:27 GMT

A sequel of "" will be made at a new digital production facility in Sydney, Australia. Breaking out the news is The Age, claiming that NSW Minister of State Development Ian Macdonald has noted on Sunday, November 16, that Warner Bros. Pictures will employ an average of 438 people over three years to develop "Happy Feet 2".

While Macdonald stated that the sequel and new "Dr D" digital production facility will put Sydney "once again front and centre of the national film industry", director George Miller praised on the government's assistance package and the facility. In a statement, he said, "This incentive by the NSW government is a significant step. It allows us to make 'Happy Feet 2' in Sydney and it will be the first of many productions from our new digital studio, Dr D."

News
>
TV News
November 17, 2008 05:01:26 GMT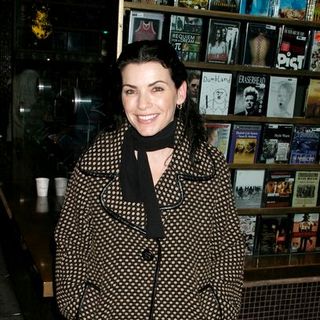 , who has been invited by NBC's "" to reunite with some of its original stars for guest shots on the series' season finale, has been reported to reject the invitation. The actress who is recently cast on "City Island" has declined to reprise her role as Carol Hathaway for the NBC's medical drama series fifteenth season final in February 2009.

On November 15, Margulies hints her impossibility to reappear in "ER". At the time, she said, "I feel like I left Carol Hathaway in the best scenario possible, I can't imagine making it any better than that."

News
>
Celebrity Gossip
November 17, 2008 04:58:02 GMT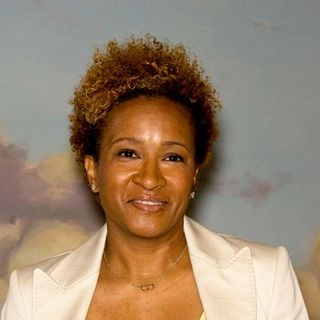 is gay and she is 'proud' of it, so she said during the gay rights rally in Las Vegas on Saturday, November 15. During her speech, the actress-comedian claimed it was the passage of same-sex marriage ban in California, called Proposition 8, that has led to her be more outspoken about being gay.

Defending her gay confirmation, Wanda said in her almost five minutes of remarks, "You know, I don't really talk about my sexual orientation. I didn't feel like I had to." She emphasized, "I was just living my life, not necessarily in the closet, but I was living my life."