News
>
Music News
November 13, 2008 05:51:37 GMT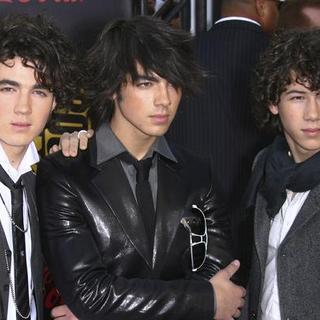 ' fresh exclusive posters taken during the filming of "Lovebug" music video have been on sale. Featuring the band's members in retro appearance, the posters are outed as part of a promotional project for the newly-released single.

To purchase the two limited-edition collector's posters, fans can log on to the Jonas boys' before November 18 because the offer will run off on that day at 9 P.M. Meanwhile, the samples of the posters can be checked after the jump.

News
>
TV News
November 13, 2008 05:50:05 GMT
Preview of "" episode 4.11 has been released officially by FOX network itself. Entitled "Quiet Riot", the episode will feature another Michael Scofield's efforts to get Scylla for everyone's good.

After discovering Scylla's location which has been moved to a bunker in Pennsylvania in the last episode, Michael, Lincoln, and Sucre will try to get in to the Company headquarters. Michael, who has been diagnosed of having a hypothalamus tumor, will volunteer himself and risk his life to break into the bunker. Racing against his deteriorating condition, Michael attempts to steal Scylla with Sucre's help, but the success of the plan lays on Sucre's hand.

News
>
TV News
November 13, 2008 05:03:40 GMT

Coming to its 100th episode, "" presents an episode called "My Name is Mac Taylor" where a series of murders are linked by the fact that all the victims are named "Mac Taylor". , daughter of and will guest star in the episode as Mackendra Taylor and "" alum as Machiavelli Taylor.

Two murder victims are found within two weeks, the New York team must struggle against time in order to hunt down this killer before the worst happens. Mac Taylor happens to be the same name as the show's lead detective which is played by and 15 other people in the city, Macdonald Taylor, Mackiyo Taylor, Machiavelli Taylor, Mackinley Taylor and Mackendra Taylor among others. The latest manages to escape from the murderer's clutch although suffers from bruises and cuts.

News
>
Celebrity Gossip
November 13, 2008 04:50:03 GMT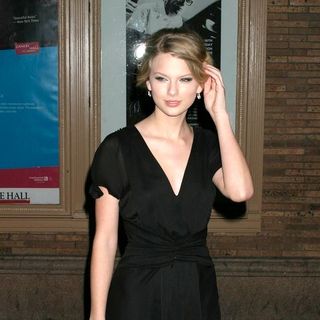 In the wake of reports claiming and are an item, has confirmed that the pair has been together for months even before the media expose their hush hush romance. Speaking about her ex-boyfriend's relationship with the older actress, Taylor allegedly indicates that Camilla is the third person in her relationship with Joe. "That's why we broke up," she briefly says.

Taylor, who initially remained tight lipped on her romance with Joe, confirmed earlier this month that he dumped her over the phone. She has since acted very vocaly about her feeling towards their failed love relationship and already talked to several media about it.

News
>
Movie News
November 13, 2008 04:37:29 GMT

More pictures are leaked out from "". On Tuesday, November 11, Czech Fansite, Civilized James, has posted five fresh photos from the live-action adaptation of Japanese popular manga. The newly-released images display the characters played by , , and Marsters.

Three of the leaked pictures, highlighting on Master Roshi, Bulma and Goku, are posted below as well as on the news photo, while two others which exhibit wicked-looking Lord Piccolo can be seen via . is the same with the one outed by Dragonball the Movie earlier in which he is sitting on what seems to be a Can-Am Spyder.

News
>
Music News
November 13, 2008 04:24:22 GMT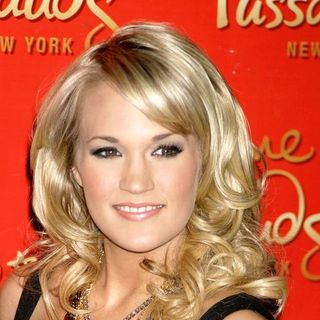 claims her reign as "Female Vocalist of the Year" at November-12 ceremony of 2008 Country Music Association Awards. She beats down such big names as , , , and .

Meanwhile, for "Male Vocalist of the Year", the award goes to after competing with , , , and . Although beaten down on "Male of the Year", Strait still grabs an award with his latest album "" winning over Underwood's "", 's "", Jackson's "", and Chesney's "".

News
>
TV News
November 13, 2008 04:11:49 GMT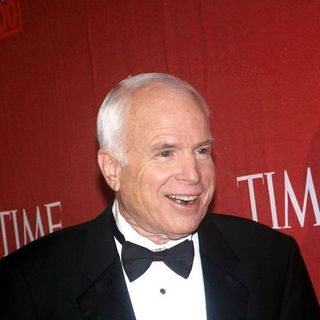 Defeated but not wounded, John McCain showed up on "" on Tuesday, November 11, his first public appearance after the election where he loses from Barack Obama. Among the things that the Republican senator talked about, was his running mate, Sarah Palin whom he expects to "play a big role in the future of this country."

Stepping in to the limelight, McCain said that he's been "sleeping like a baby" since the election wrapped up last week. He joked, "Sleep two hours, wake up and cry." He then went on telling about the state he represents, Arizona.

News
>
Movie News
November 13, 2008 04:08:59 GMT

How would the governments of planet Earth prepare six billion people for the end of the world? That is the question offered by "" teaser trailer as a Tibetan monk runs up the rocky hills to sound off a giant bell. When he manages to strike the bell once, water starts to take over snow-covered mountains and washes everything on its path.

Mixing the closing in of Mayan calendar with natural disasters, "2012" presents an epic adventure about a global cataclysm leading to the end of the world. The movie is said to center on the heroic struggle of the survivors among whom are and 's characters.

News
>
TV News
November 13, 2008 03:39:31 GMT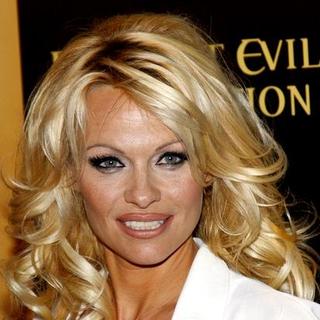 NBC's comedy series, "", will welcome a new guest star on the series' upcoming episode. The American version of the popular Australian comedy series of the same name has picked up Playboy personality, , to appear on the same set with and .

has reported that Anderson will make her debut appearance on "Kath & Kim", playing herself. Meanwhile, the "Baywatch" and "V.I.P." actress has not given any statement towards her upcoming role on the series. Plus, there is no further information about Anderson's upcoming episode and airdate.

News
>
Music News
November 13, 2008 03:36:44 GMT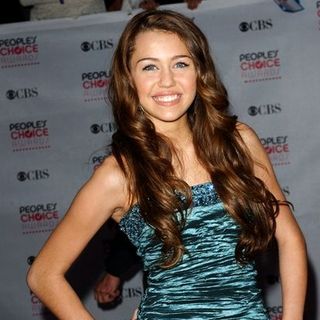 , , and have been announced as musical guests at this year's ceremony of American Music Awards. They will join , , , , , , , , , , and at 36th Annual AMAs .

"I am so excited to be able to perform live for my fans at the American Music Awards and celebrate my Sweet 16 too," Miley commented on her upcoming live appearance at the awards. The same excitement is also revealed by the promoters of the event regarding Christina's performance. They said, "We are very excited to have Christina Aguilera perform at this year's show. She raises the bar with each live performance, and you can expect something special at the 2008 American Music Awards."

News
>
Celebrity Gossip
November 13, 2008 03:30:50 GMT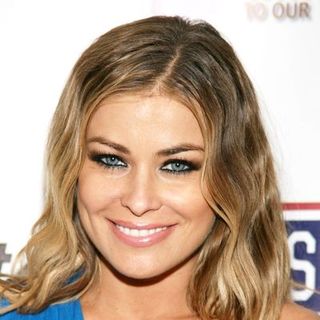 No stranger to doing raunchy poses for magazine spreads, is reported to be featured in an all-new eight-page spread for Playboy's forthcoming 55th anniversary January issue. People magazine is the first to break the news, which has since made its round all over the web.

Neither Carmen nor Playboy has verified the circulating report. In the meantime, it is widely believed that Carmen's pictures will hit the web prior to the release of the special issue on December 12 later this year.

News
>
Movie News
November 13, 2008 03:11:25 GMT

"", the drama movie that teams up , , and , has welcomed its first trailer. Telling the stories of hopeful immigrants and the immigration enforcement officers, the trailer presents the problems faced by both the immigrants entering Los Angeles in search of better life and the officers working with them.

This Weinstein Company movie follows the struggles of different nationalities' immigrants in achieving legal status in Los Angeles. Showing the reality the immigrants find when they try to create their own American dream, it deals with the border, document fraud, the asylum and green card process, work-site enforcement, naturalization, the office of counter terrorism and the clash of cultures.

News
>
Celebrity Gossip
November 13, 2008 02:53:22 GMT

Reportedly planning to hold a second wedding, and , who initially exchanged wedding vows in a top secret ceremony in September, reportedly will invite 150 guests to the planned festivity. It is not mentioned just yet who will make it to their guest list.

Speculation on Scarlett and Ryan will hold a second wedding first popped up early last month, only days after they got married. It was widely believed that both movie stars will hold a larger wedding celebration.

News
>
Music News
November 13, 2008 02:50:19 GMT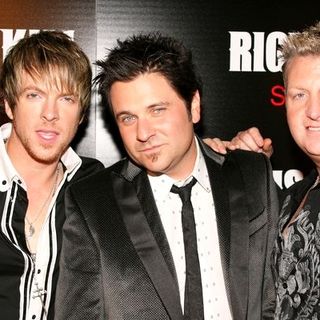 Industry professional members of Country Music Association have made their choice and early winners from 2008 Country Music Association Awards have been announced. , , and are some of the artists who receive the prestigious awards at the November-12 ceremony.

Starting with the announcement of the winner from "Song of the Year", Sugarland's "Stay" wins over 's "Good Time", 's "Letter to Me", Strait's "I Saw God Today", and ' "You're Gonna Miss This". The award from this category goes to songwriter and primary publisher, meaning that Byron Gallimore, Kristian Bush, and as the producers of "Stay" share the prize to be brought home.

News
>
TV News
November 13, 2008 02:41:13 GMT

FOX have released another preview to their medical dramedy show "". On the November 18 episode called "Emancipation", House and the team will handle a case where a young factory manager drowns her lungs in liquid that causes her to have delusions. Apart from the medical reasons, they too must find out what the teenager has been doing to herself.

The girl patient informs House and team that she is an emancipated minor living on her own and supporting herself, and has ever since her parents passed away. The team begins treatment for suspected heart problems, and House emphasizes that they keep it strict to the medical procedures of finding what's the cause of the disease and not treating them for "chronic idiocy." But when Kutner chooses to sympathize with the patient rather than follow House's directions, he and the team find out the hard way that the girl may not be telling them the truth.