News
>
TV News
November 19, 2008 02:36:10 GMT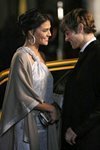 An extended preview of "It's a Wonderful Lie" shows more of the dilemma experienced by each of the Upper East Siders. The 2.12 episode of "" will mainly take place in the party where Nate, Jenny and Vanessa are tormented in a love triangle. The situation puts their friendships and hearts on the line.

Similarly, Serena has conflicted feelings when she finds out that Aaron's ex-lover Lexi is going after Dan. Also, Blair who makes a bet with Chuck that they can find the ideal dates for each other, asks Chuck what they got and the latter said, "tonight, so shut up and dance with me." Lily is seen dancing with Rufus and Bart is driving away in his car.

News
>
Movie News
November 19, 2008 02:25:07 GMT
Another series of "" pictures have made their way out via Dragonball the Movie. Focusing on four characters from the live-action adaptation film, the photos display 's Chi Chi, Eriko Tamura's Mai, 's Goku and ' Lord Piccolo.

One of the images shows Chi Chi pointing out what seems to be a gun to someone before the camera lens, while another one exposes Mai in position to throw her shuriken. The other photo presents Goku and Piccolo in a battle where Goku bends his body backward to avoid a punch from the evil villain.

News
>
Celebrity Gossip
November 19, 2008 02:07:00 GMT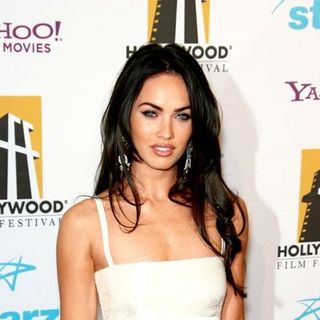 GQ's annual Men of the Year have been unveiled and making the list among others are and newly elected U.S. president Barack Obama. As for this year, the list is comprised of men from different fields of work, ranging from actor to athlete to singer to chef.

Fox, called "Obsession" by GQ, is the one and only female who makes the list. She is photographed by Terry Richardson in white-colored two-piece bikini. Becoming a scene stealer in "", being considered as a hit on the Internet, and having a sultry look are the three reasons cited by the publication on why she is included in the list.

News
>
Music News
November 19, 2008 01:45:09 GMT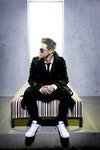 has premiered a music video aimed to promote his new single "It's Over". The video was directed by Rich Lee and shot at Hollywood's Roosevelt Hotel. It mainly tries to capture "something good time and the bad in the relationship" that a couple may be going through. The story is brought to life through "different scenarios, different set ups, different flash backs."

"It's Over" is a track produced by Brian Kennedy for McCartney's third studio album, "", which has come out in the U.S. market since May. Commenting on the single, the 21-year-old singer said, "The song 'It's Over' is really heart-felt. Sort of describe and talk about the reality of a relationship...not necessarily for the good and the bad...just the reality..."

News
>
TV News
November 18, 2008 09:48:12 GMT

Preview of "" episode 1.06 has been released. It reveals Edward Albright, played by , dealing with his past and national security as an effort in finding the culprit who murdered his parents.

With the title "High Crimes and Turducken", the episode shows Angie bracing herself and preparing for a bad news when her father Archie comes to town for the holidays. Meanwhile, Tom rekindles his strained relationship with his wife Mary Grady over a bourbon cooking session. Plus, Henry Spivey, also played by Slater, gets a birds eye view of Edwards' relationship with Dr. Norah Skinner.

News
>
Movie News
November 18, 2008 09:43:25 GMT
If another "The X-Files" movie was to be made, it will most likely see the return of the aliens to the sci-fi film. Talking to MovieWeb in the promotional effort for "" DVD version, writer/producer Frank Spotnitz states, "Yeah. I mean, if we were to make one more feature, I think we would definitely have to deal with alien colonization."

He also hints that the third movie may be the last of the series. "I would think so," he notes when asked whether "The X-Files 3" would be the final closure film. "It certainly would be designed to be the period on the sentence." Meanwhile, on the possible date the movie will come out, Spotnitz suggests late 2012 to be one of the potential release dates.

News
>
Celebrity Gossip
November 18, 2008 09:17:57 GMT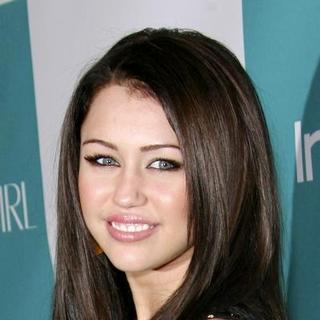 Being in the same scene with on the comedy musical "", testified that the young actress-singer has been ordered by her family to do the chores and is given a "master class" in which she's been taught how to deal with stardom. Both are the things that keep Miley grounded, Vanessa told OK! magazine.

Vanessa, who has witnessed the daily life of Miley and her family in their farm, praised the Disney star to have the "foundation" to deal with fame that prevents her from public break down. "She grew up in Tennessee on a great farm. They've got horses, she drives all the 4x4s, they make the kids do chores," Vanessa told OK! at the Mayor's Awards ceremony at the Apollo Theater in Harlem.

News
>
TV News
November 18, 2008 09:14:35 GMT

There will be another murder case to be solved on the next episode of "". As revealed in a new preview of episode 7.09, a very cruel killer is on the loose in Miami and the team of Miami-Dade Police Department forensic scientists must solve a murder case before the suspect claims another victim.

Entitled "Power Trip", the episode reveals how the main character Horatio Caine, played by , deals with murder cases of a savage killer who runs rampant in the city. At the same time, it also shows how Horatio must intervene to stop a member of the police force from getting too close to the case.

News
>
Movie News
November 18, 2008 08:54:05 GMT

Another brand new "" image has been uncovered. This time, it came from BonnieWrightOnline, offering a sneak peek into Professor Slughorn's dinner party. In the picture, it can be seen that Harry stands up from his seat to greet Ginny Weasley when she comes to join the party.

Apart from giving out the photo, the fansite has also included with Harry Potter's depicter, , about the relationship between Harry and Ginny. "Harry dates Ginny," Radcliffe explained when asked about scenes with Harry's new girlfriend. "There is a really funny scene about this."

News
>
Music News
November 18, 2008 08:47:12 GMT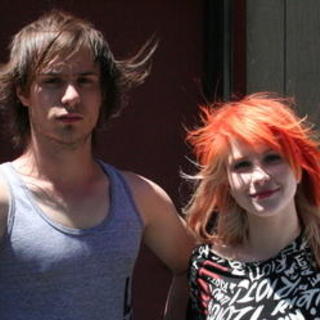 have been "getting started" cooking up new materials for their third major studio effort. During an interview with MTV, lead singer shared that the band wanted "to make a great record" for their next project.

"With the way I write, I feel like I write better from those kinds of intense struggles. I pull a lot from those experiences," Williams commented on her songwriting credit for their still-in-the-work effort. "We've all learned a lot about friendship, we've learned a lot about ourselves, so I'm really excited to see how it turns out."

News
>
TV News
November 18, 2008 08:43:21 GMT

Cameron never sleeps, so what does she do at night? In the new episode of "", the freaks come out at night and a secret from the terminator is revealed as she seeks knowledge in a library with a friend who shares her interests.

Also in "Self Made Man" that airs November 24, a Terminator sent back to a wrong point in time results in a drastic alteration of the timeline. ZeiraCorp is also developing a new computer program called "Babylon". Meanwhile, John and Riley's relationship is beginning to blossom.

News
>
Celebrity Gossip
November 18, 2008 08:41:54 GMT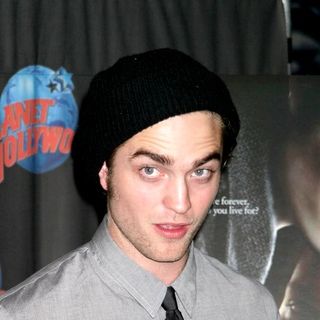 admitted in recent interview with Entertainment Tonight he actually is "very aware" of his dandruff. "Well, there's many, many flaws," he openly revealed.

"Earlier on, I didn't know what was going on, I was like going nuts," Robert said. "I was supposed to have a little afternoon nap this afternoon, I just went like that (shakes his hair) all afternoon to see how much dandruff could possibly come out of my hair. It was intense."

News
>
Movie News
November 18, 2008 08:06:28 GMT

's Bruno has done it again. After crashing in a fashion show by designer Agatha Ruiz de la Prada in Milan and popping by anti-gay marriage rally in Los Angeles, the gay Austrian fashion reporter came by the set of NBC's "" on November 7, causing the production to be temporarily halted.

reported that during the shooting of a scene involving for the supernatural drama series, an extra constantly disturbed a tense courtroom scene. Initially, it is said that no one noticed that the troublemaker was Cohen disguising as Bruno. It is only after security forcibly removed him from the jury box, that everyone realized the fact.

News
>
Music News
November 18, 2008 08:06:08 GMT

confirmed that his highly-anticipated album "" will not be dropped until 2009. "We're looking at first quarter next year [to release the album] which is probably, you know, January, February," he told Carson Daly from MTV.

During MTV's "Total Finale Live" on November 16 at New York's Times Square studios, the rapper also hinted he is "real close" to the final cut of the album. "Now we've just got to go through everything, pick the best ones and, you know, put it out," he stated.

News
>
TV News
November 18, 2008 07:57:40 GMT

Episode 3.10 of "" will see the second dark eclipse witnessed by the characters, as revealed on the episode's new preview. It shows some of the heroic characters possibly losing their power and abilities because of the powerful eclipse.

With the title "The Eclipse: Part 1", the episode revolves around Arthur who has succeed in reuniting Sylar and Elle. He then asks Sylar and Elle to find Claire for him. Meanwhile, in order to discover what Daphne has been hiding, Hiro, Ando, and Matt cooperate each other and follow her to her hometown in Lawrence, Kansas. At the same time, Nathan and Peter Petrelli travel together to Haiti in search of the only man that can stop their father from destroying the world.