News
>
Music News
October 04, 2007 06:50:23 GMT

aims mass of crowd when he launches a new U.S. tour this fall. The R&B singer - whose child pornography trial is suspended - has asked , and new comer to accompany him on the road.

The jaunt will start November 14 at Columbus Civic Center in Columbus, G.A. and continue in other 38 dates before concluding January 12 at Hampton Coliseum in Hampton, V.A. This would be Kelly's first major U.S. tour since his joint tour with in 2004.

News
>
Celebrity Gossip
October 04, 2007 06:39:02 GMT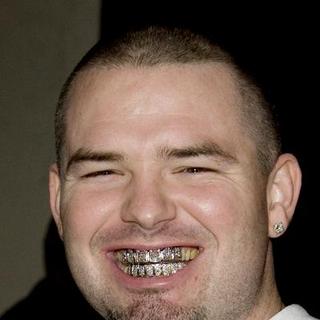 is taking the bling bling business seriously. The rapper and his jewelry business partner Johnny Dang are teaming up to launch a second season of their watch collection.

"It's the second season that we have decided to release," the star told AllHipHop.com. "We had decided to move on from just selling grills and expand and we were having so much success selling other people's watches that we decided to create our own. With so much success with the first season, we decided to release a second run that is available online and through the retailers that sell our grills."

News
>
Celebrity Gossip
October 04, 2007 06:16:53 GMT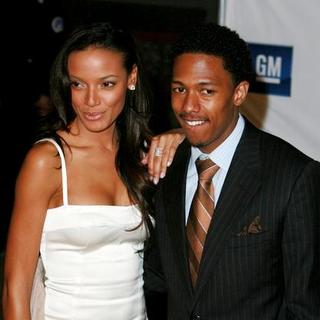 and split.

Ebanks' rep Melissa Raubvogel confirms to People, saying "Selita and Nick are taking a break to focus on their careers but still very much love each other and remain the best of friends."

News
>
Music News
October 04, 2007 05:58:38 GMT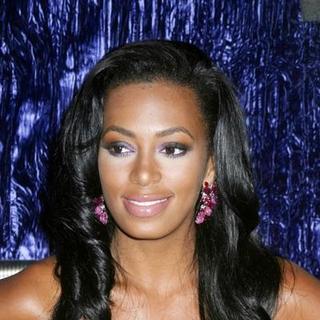 After earning credits for writing some of her sister's tracks, finally takes the position behind the mic herself. The younger sister of is gearing up the work of an "old sixties and seventies" record that will be released in the first quarter of 2008.

The album is called 'Solange & The Hadley Street Dreams' and it is part of Solange's project where she gets involved 90 percent in the writing. "I've written 80 to 90 percent of everything on my new album," she said in an interview with Essence magazine. "The one co-write I do have is with Bilal. Other than him, I have Q-Tip on the record, who is someone I grew up admiring as an artist, and I have a song with Marsha Ambrosius from Floetry."

News
>
Celebrity Gossip
October 04, 2007 05:50:36 GMT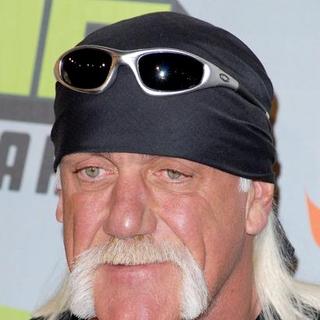 Adding one more credit into his career resume, has signed on to host NBC's upcoming revival of "American Gladiators."

The semi-retired professional wrestler was at NBC's Burbank, CA offices last week to discuss and accept the hosting position, according to Television Week. The deal is still being finalized, but sources say both parties are committed.

News
>
Movie News
October 04, 2007 05:15:37 GMT

An unpleasant happening struck Steven Spielberg-directed "" as computers, photographs and proprietary information related to the project were stolen from a production office on the Universal Pictures lot, The Los Angeles Time has reported.

Things taken were learned to include over 2000 production stills and lots of sensitive paperwork, one of which being assumed to be a possible script for the movie. Thanks to Los Angeles Sheriff's Department detectives, the alleged thief, however, finally got apprehended with other suspects being sought.

News
>
Music News
October 04, 2007 04:43:21 GMT

As , has shot a burlesque theme video for her third single 'Hot'. The music video has now been completed and premiered on Austria's music station GO TV.

The video was shot in mid-September at Murdoch Hall, Beacon, New jersey, the same place films like 'Annie' and 'Quiz Show' were shot. As promised, Avril and her female dancers appear on corsets and fishnet stockings.

News
>
Celebrity Gossip
October 04, 2007 04:37:14 GMT

Back off ladies, is no single man anymore. The troubled rocker has been engaged.

Rumors are abuzz that Doherty is engaged to model. No, not to former model girlfriend , but to another model and it's Irina Lazareanu.

News
>
Movie News
October 04, 2007 03:59:00 GMT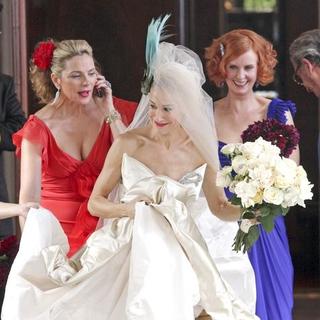 The feisty sex columnist finally gets hitched – at least that's what new on-set images of "" suggest, like one seen on the left.

Images taken reveal as Carrie Bradshaw in an extravagant strapless wedding gown as she emerged from a New York apartment Tuesday, October 2, 2007. Joined her for the sequence were her best gay friends Stamford and Anthony, played respectively by Willie Garson and Mario Cantone with Evan Handler's Harry Goldenblatt being captured holding his adopted daughter who served as the flower girl.

News
>
Celebrity Gossip
October 04, 2007 03:53:49 GMT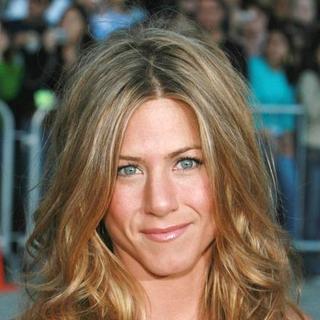 might have bad luck in her love life and in working her way up the big screen industry. But to tell you the truth, the actress has the best luck ever when it comes to publication. Appears to be true, she's been chosen No. 1 in Forbes.com's first-ever analysis of Top-Selling Famous Faces.

"Appearing on every title except 'In Touch' at least once during the time period (January-June), her face collectively sold more than five million copies," the Website wrote about the movie starlet. Her former husband takes the 2nd place, just one place ahead of movie beauty at the 3rd spot.

News
>
Celebrity Gossip
October 04, 2007 03:18:31 GMT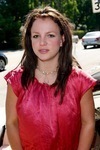 Superior Court Commissioner Scott M. Gordon ruled Wednesday October 3rd at a three-hour closed-door court session, that will retain custody, while will get supervised visitation of the couple's sons, Sean Preston and Jayden James.

Spears did not attend the hearing, whereas K-Fed did attend, sporting an eye-patch because "his eye was sore." His lawyer, Mark Vincent Kaplan, told reporters outside the courthouse "We felt [the custody] orders were justified and Kevin was pleased with the orders in place."

News
>
Celebrity Gossip
October 04, 2007 02:26:23 GMT
surely is having nose for sex job. The R&B singer is the next to release a tell all book, which more or less will be about his sex life.

According to AOL's Black Voices, the 26-year-old singer is in the final stages of completing his memoir, tentatively titled "Sex Machine."

News
>
Celebrity Gossip
October 04, 2007 01:51:11 GMT
American pop rock band was forced to cancel their Wednesday night's October 3rd homecoming show, supposedly held at Cain's Ballroom, after the eldest of the family trio, Isaac Hanson, was hospitalized.

is the first to make public the report, wrote that Isaac was receiving treatment at an area hospital earlier that day for an undetermined ailment.

News
>
Movie News
October 03, 2007 09:36:59 GMT
There's still more to glimpse at from "" before the flick hits theater's screen this Christmas. Yes, a new trailer for the action thriller sci-fi has now come online in the follow-up to the release of the movie's poster two weeks ago.

Running about 2:19 minutes, the trailer is posted on , but it can also be reached through page at AceShowBiz. At first glance, this new one seems to be no different than the Red Band trailer, minus the gory scenes of course, but make no mistake, it indeed contains few new footage, notably at its end where Predator's famous self-destruct device is shown.

News
>
Celebrity Gossip
October 03, 2007 09:28:42 GMT

Contrary to recent reports, and baby's daddy Joel Madden won't get married until the unborn baby arrives.

are abuzz all over the net that the parents-to-be are planning to exchange vows on October 13th in Laguna Beach, California. They are said to have OC-based wedding planner, the Wedding Fairy, help them with the wedding details.