News
>
TV News
November 19, 2008 08:14:07 GMT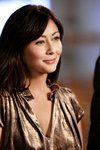 A promo of "" episode 1.12 has been released. Not giving any details about what will happen on the next episode, the preview shows only that Beverly Hills can change people because the place is filled with contradictions since whenever there are virtue, honesty and trust, temptation, lies and betrayal will follow closely behind.

With the title "Hello, Goodbye, Amen", the episode revolves around Brenda Walsh who receives a life changing news after having some kind of problems with Kelly Taylor on the last episode. Dixon Wilson grows closer to Christina Worthy, while an unexpected secret is destined to rock Adrianna Duncan's world.

News
>
Movie News
November 19, 2008 08:11:58 GMT

Shawn Colfax and Nick Brady are the stars of Gerald R. Ford High School football team. Dreading the prospect of another summer without girls at football camp, they decide to join their school's cheerleaders and go to the cheer camp instead. But, when Shawn surprisingly falls in love with Carly, the only girl who is suspicious of their motives joining the camp, the two must work together to invent new moves to win her.

In "" red band trailer, it can be seen how the boys are adjusting to the cheer camp as well as trying to have the time of their lives amidst hundreds of gorgeous young women. Giving out glimpses of 's Shawn, 's Nick and 's Carly, the trailer is filled with cheerleading practices and romantic scenes.

News
>
Celebrity Gossip
November 19, 2008 08:07:08 GMT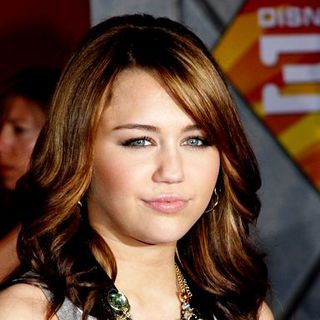 Idolized by many young girls around the world, has her own celebrity crush, who's . Speaking about the "" actor, she tells Extra in an interview that she thinks he "is pretty cute" and "good looking."

Beside her celebrity crush, Miley also talks about her dream car. She reveals instead of getting a brand new car on his 16th birthday, November 23, she's "going to wait 'til Christmas". On that she explains, "My mom told me that we should wait til Christmas because there will be newer cars."

News
>
TV News
November 19, 2008 08:07:06 GMT

An out-of-ordinary episode will be presented by "" next week, and a preview of it has been given. For years, House has solved many rare and mysterious medical cases, but he never faces one with a gun. A sick man, played by Primetime Emmy-winning actor, Zeljko Ivanek, comes in House's office, complaining that he has sought help from 16 doctors in the last two years but none helps.

When House refuses to help him, he takes out a gun and threatens the doctor's life unless House finds a cure for him. The man then holds House, Thirteen, and several patients hostage in Cuddy's office. He also forces Thirteen to act as a guinea pig for his treatments and House has to end the standoff before a SWAT team opens fire. Lisa Eldstein who plays Cuddy told E! on this particular scene, "They happen to be in my office, so I'm trying to make sure everybody stays alive."

News
>
Music News
November 19, 2008 07:34:42 GMT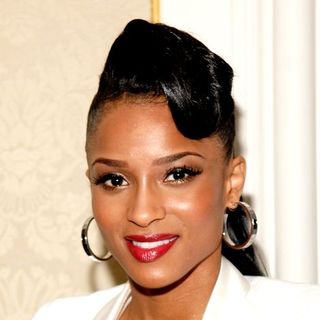 's third major studio album "", which was supposed to be dropped on December 9 and then January 2009, is confirmed to be pushed back to spring 2009. "Right now, we are anticipating it for spring 2009," a spokesperson from Zomba Records said in a statement.

The delay happens because "the response to 'Go Girl' wasn't strong enough to ignite an album." Since it was released in late September, "Go Girl", the lead single off Ciara's upcoming LP, could only debut at number 60 and manage to climb to number 26 on Billboard Hot R&B/Hip-Hop Songs chart. "It's a nice setup single because [the video] introduces Ciara's new look and her new body, but it's not the opener," the spokesperson explained.

News
>
Celebrity Gossip
November 19, 2008 07:19:39 GMT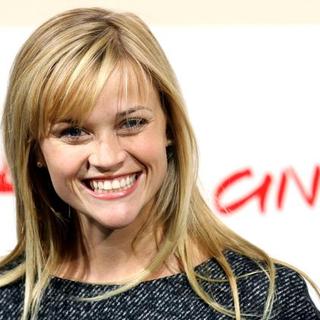 Contrary to the Hollywood glamor that she lives as a movie actress, opts for a traditional celebration for this coming Christmas, wishing to get a "good chicken coop" and hoping someone would like to build one for her. To USA Today she reveals that in addition to serving southern specialties; turnip greens, pecan-coated sweet potatoes and sugar-baked ham; she will take her children, Deacon Phillippe and Ava Elizabeth Phillippe, to the family farm outside of Los Angeles.

"We feed the chickens and the pigs - I have two pigs, and boy are they really pigs. They just get down in that mud and roll around," Reese tells . "I like getting down in there and working in the garden. Oh, I want someone to build me a good chicken coop ... like a man who can just get down there and build it ... ooh."

News
>
Movie News
November 19, 2008 07:17:26 GMT

"" shares another taste of the drama in the life of Frank and April Wheeler as four brand new clips of the Paramount Vantage movie come out. Highlighting on the not-so-perfect life of the young couple, the clips focus mostly on the Wheeler and the problems looming before them.

"Revolutionary Road" sees and as a couple once again after their previous collaboration in "Titanic". In it, the two are joined by , , , and David Harbour. Directed and co-produced by Sam Mendes, it will make its way to U.S. big screen on December 26, 2008.

News
>
TV News
November 19, 2008 07:11:56 GMT

Gibbs loses his patience when digging information from Special Agent Michelle Lee, in the new episode of "". After a security breach that send the team into turbulence last week, they are monitoring Lee to see if she contacts anyone and questions her further in order to find out who is responsible for the breach.

Ironically, Gibbs himself is accused of committing a treason. The November 25 episode titled "Dagger" also sees the team relying on information from some questionable individuals to stop a criminal bent on stealing government secrets.

News
>
TV News
November 19, 2008 06:45:01 GMT
"" is counting down to its three-pair contestants after has been eliminated from the show. The ABC's hit dancing competition has announced on November 18 that the "" actor and his professional partner Julianne Hough have failed to get a high total score for their last performance.

After the elimination, Linley expresses his appreciation towards the show and his partner, Hough. He says, "Words can't even explain the true, amazing, growing, learning journey that I've had on this show, I can't show my appreciation any more to Julianne, I just love her so much and this opportunity has been so amazing". He adds, "Just to know that maybe my dancing can inspire someone to be happy or to want to dance or to bring entertainment to one person."

News
>
Music News
November 19, 2008 06:28:57 GMT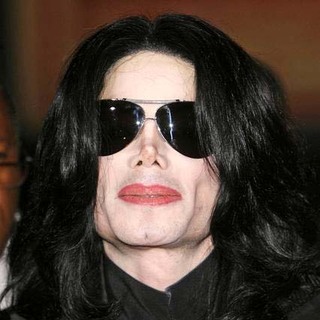 Following legal action filed by Sheikh Abdulla bin Hamad Al Khalifa over alleged breach of contract, has to enter the court room against the son of an Arab monarch, but latest info from Michael's lawyer, Robert Englehart, reveals that the singer may not attend the trial. "It would be unwise for him to travel, given what's he's got now," Robert said without elaborating his statement.

Sheikh Abdulla sues Michael over a $7 million financial support for the singer to work on an album and an autobiography that he allegedly never produced. The sheikh also reveals that he has splashed out $500,000 in cash to subsidize Michael's lifestyle and a $350,000 European vacation for Michael and his associates in February 2006.

News
>
Celebrity Gossip
November 19, 2008 06:11:15 GMT

Emmy-Award winning actress takes her clothes off for a new People for the Ethical Treatment of Animals (PETA)'s ad campaign against horse-drawn carriage. As seen in the news photo, she poses naked on the back of a horse, recreating the famous nude pose of Lady Godiva, an Anglo-Saxon noblewoman who, according to legend, rode naked through the streets of Coventry in England in order to gain a remission of the oppressive taxation imposed by her husband on his tenants.

Kristen's provocative PETA ad will debut Thursday, November 20 in Central Park and appear on New York City taxis. The ad is aimed at tourists, heading for Central Park for the holidays, who are tempted to take a carriage ride.

News
>
Movie News
November 19, 2008 06:09:17 GMT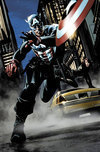 With director Joe Johnston aboard the project, "The First Avenger: Captain America" moves on with its search for writers. Latest report on the matter reveals that Christopher Markus and Stephen McFeely, the co-scribes of "" and , are in talks with Marvel to pen the script of the superhero movie.

"Captain America" itself is the heroic alter ego of Steve Rogers. Being rejected by the Army for being a sickly young man, Rogers enlists himself in an experiment project to aid the United States war effort. With the help of an experimental serum, he was enhanced to the peak of human perfection and equipped with an indestructible shield, he now fights Nazis and villainous scientists like the Red Skull.

News
>
TV News
November 19, 2008 05:09:38 GMT
Three new clips from "" have been released by The CW network as sneak peeks to episode 8.10. They reveal some situations happening before and during Jimmy and Chloe's wedding ceremony on the November 20 episode entitled "Bride".

As shown in the first clip, Lois helps to prepare Jimmy and Chloe's wedding ceremony, leading to her conversation with Jimmy about a 'right person'. The clip shows how Jimmy tells Lois that Chloe is the right person for him and that Clark possibly is also the right person for Lois.

News
>
Celebrity Gossip
November 19, 2008 04:54:34 GMT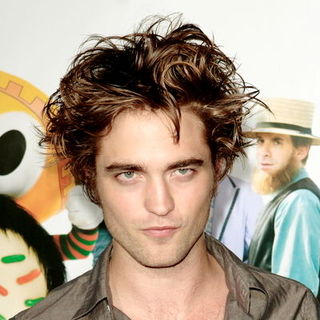 A high rising movie actor, has admitted he isn't good at kissing. He takes the intimate make-out scenes he had to do with "" co-star as an evidence of his saying, claiming them as "scary."

"Yeah, I mean, it's terrifying," the hunk tells Seventeen magazine's December/January issue. "Especially when you kiss and you've got to do it at a weird angle or something." Robert refuses to go into details though, reasoning "I'm a really bad kisser." He says in further interview with that he hadn't "kissed anyone for awhile before the movie, so I'd kind of forgotten how!"

News
>
Movie News
November 19, 2008 04:40:00 GMT

Rumor has it, another sequel to "The Nutty Professor", the remake of Jerry Lewis-starring 1963 film, is brewing. According to The Hollywood Reporter, Universal and Imagine Entertainment are in the early stages of developing what could be "Nutty Professor 3" movie as the studio and production company put out an open call to writers for their take on the potential third installment.

Though both Universal and Imagine Entertainment seem to be moving on with the project, THR notes that the franchise star has yet to be attached to the proposed project. The publication further mentioned that Murphy's involvement would be depended on a number of elements, including the writer and director.