News
>
TV News
February 17, 2009 03:43:45 GMT

Finally a statement from FOX is released regarding the disqualification of Joanna Pacitti from the Top 36 of "". Offering his words is FOX reality chief Mike Darnell who emphasized that the dismissal is strictly based on the "link" that host has mentioned earlier and not due to the professional background that Pacitti has prior the audition.

Seacrest spilled last week that the producers do not want to risk anything when they found out that Pacitti has a rather close relationship to 19Entertainment execs, Michelle Young and Roger Widynowski. Darnell confirmed this saying, "Unfortunately, it was just a perceptional problem, that there (was) just too close a connection between (Pacitti and the employees), we felt." He added, "I think it was handled correctly."

News
>
Celebrity Gossip
February 17, 2009 03:19:50 GMT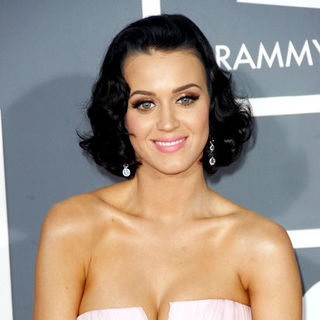 No truth to rumors claiming and are dating, the pop singer insists in a post on her official blog. Setting the record straight on the mounting dating speculation, Katy writes, "oh kittens! It's two pseudo famous people sitting next to each other... doesn't mean we were bumping uglies!"

Clearing up the air about her being seen together with Benji at Lavo over the weekend, Katy explains, "I was there celebrating a really fun show and a boozy valentines with all my good friends. We were like a group of 25!" She adds, "Benji is a nice young fellow, but my heart really belongs to kitty purry/markus molinari."

News
>
Movie News
February 17, 2009 02:58:04 GMT
First image from video game adaptation movie "" has been found. Courtesy of John Foo's official website, the picture revealed the first look at lead character Jin Kazama, who is portrayed by Foo. In the photo, bare-chested Foo is seen standing behind a waist high chain-link fence with blood running down his forehead and chest.

Jin Kazama is a young and talented fighter with dark power within him. Slowly torn apart and consumed with evil and hatred due to the Devil Gene he has inherited from his father, Kazuya Mishima, he figures out that saving himself means confronting his father and his grandfather, Heihachi Mishima. And his one chance for freedom comes at The King of Iron Fist Tournament.

News
>
Music News
February 17, 2009 02:57:01 GMT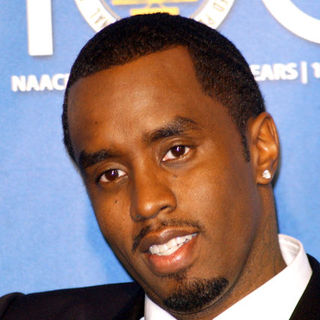 's new major studio album will be called "". Confirming the news was the rapper himself during the airing of MTV's "Making the Band 4" season three part 2 on February 12.

Aimed to follow up Diddy's 2006 studio album "", the new record will have contributions from and 's former member Dawn Richard. It will also contain electro hip-hop songs, which feature the heavy use of Auto-Tune.

News
>
TV News
February 17, 2009 02:51:24 GMT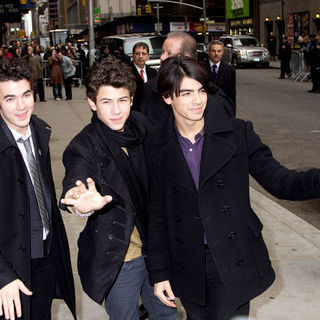 were in an extensive sit down on "Live with Regis and Kelly" Monday, February 16. All three of the brothers, , and , talked about fame, their imminent movie "" and answered 'burning questions' from their fans.

Among the things that the boys had to answer are whether they ever Google themselves or use the bathroom while live on stage. Host Regis Philbin and also showed a short clip that spoofs them and fellow Disney star .

News
>
Celebrity Gossip
February 17, 2009 02:44:34 GMT

"" co-stars and have broken up, US Weekly exclusively reported in a post on its site, dated February 16. Citing a source close to the couple, the news media claimed their separation happened within the last week and was prompted by "a lifestyle conflict."

According to the source, Hayden, 19, and Milo, 31, "were in very different places." She "is young. She likes to go out in the Hollywood scene and that's not his style," the source explained further, adding that the actor, on the other hand, "has been concentrating on work on his production company [Divide Pictures]."

News
>
Music News
February 17, 2009 02:21:24 GMT
' never-heard-before song called "Love Is on Its Way" has been available to peek through Disney's movie surfers. Having ballad sounds hanging on the hook, the new track is promised to be featured in the band's upcoming movie "".

Beside revealing snippet from the band's brand new single, the video footage from Disney's movie surfers also provides a look into "Jonas Brothers: The 3D Concert Experience", which is due to come out in the U.S. theaters on February 27. It features , and performing the ballad song in a park. It also captures their on-stage performance with .

News
>
Celebrity Gossip
February 17, 2009 02:03:26 GMT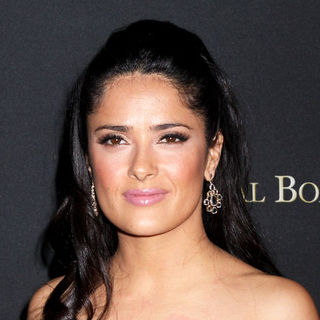 and her fiance, Francois-Henri Pinault, have wed in Paris on Valentine's Day. The two, who are parents to one daughter, tied the knot in the City Hall of the Sixth Arrondissement in central Paris, according to Monday's online edition of the weekly French newsmagazine Le Point, which is owned by the Pinault family.

While neither of them has acknowledged that the wedding did take place, Sixth Arrondissement Mayor Jean-Pierre Lecoq confirmed to the French news agency Agence France-Presse that the actress and the billionaire businessman's wedding was a small affair. Hayek's spokeswoman, Cari Ross, confirmed in an e-mail on Monday, February 16 that the marriage had taken place in Paris on Saturday. No further details were provided though.

News
>
Movie News
February 17, 2009 02:00:41 GMT

The official full length trailer of "" has finally made its way out. Premiered via Yahoo! Movies, this video footage, which was first debuted in theaters attached to "", allows viewers to get a better look at the footage exposed in .

Reportedly, some of the robots displayed in this trailer include the motorcycle-transforming Autobot named Arcee and the transforming red hydraulic mining excavator which is known as either Scavenger or Demolisher. Scavenger or Demolisher is one of the six Constructicons that will form the Devastator. Beside the two robots, Scorponok, Jetfire as well as The Fallen are also spotted.

News
>
Movie News
February 16, 2009 09:09:47 GMT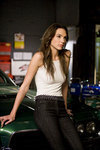 2004 Miss Universe contestant is indeed making an appearance in the upcoming street car racing film "". Through a couple of newly-found images from the movie, the 23-year-old model can be seen for the fist time embodying her character in the movie, Gisele Harabo.

Apart from Gisele Harabo's stills, several pictures from the action movie have also been let out. Whereas some of the fresh photos give out the shots where 's Dominic Toretto and 's Brian O'Connor share the screen, other stills preview the cars used in this fourth installment of the "The Fast and the Furious" franchise. In addition to the stills, Coming Soon has posted an exclusive first look at the film's .

News
>
Celebrity Gossip
February 16, 2009 09:00:22 GMT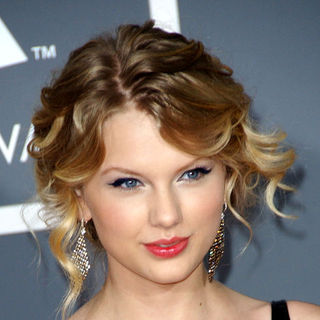 Young country music singer told News Of The World recently, "I just want to date a nice person. Even if he's a waiter in London." She, at the same time, also admitted that she doesn't "have a rule against dating celebrities."

About dating life, Taylor revealed, "My parents and management have never put me in a cage to stop me making bad decisions. It's always been my choice, the blame falls on me." She added, "So if I mess up, I have to deal with the consequences myself."

News
>
Music News
February 16, 2009 08:56:12 GMT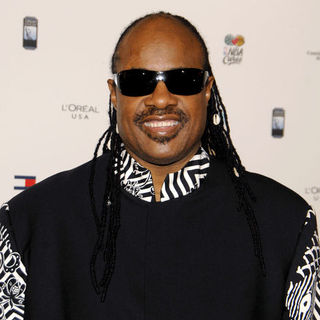 President Barack Obama will honor with a Gershwin Prize for Lifetime Achievement from the Library of Congress. Accompanied by first lady Michelle Obama, the president will hand in the medal on February 25.

Following the award ceremony, a concert will also be conducted at the White House with Wonder appointed as its performer. The show will be broadcast the next day on PBS as the conclusion of the network's "Performance at the White House" series.

News
>
Celebrity Gossip
February 16, 2009 08:26:10 GMT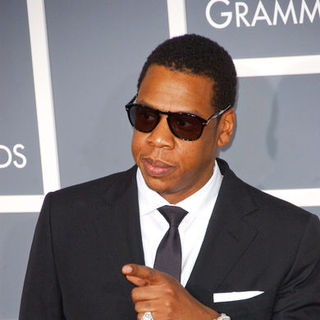 Music mogul had nothing, but words of support for his protege when he talked to People during his appearance at the "Sprite Green presents the Third Annual Two Kings dinner with Jay-Z and " in Phoenix on Saturday, February 14. "This is a real situation," so he commented about Rihanna becoming the victim of alleged attack by her boyfriend .

"You have to have compassion for others. Just imagine it being your sister or mom and then think about how we should talk about that," the hip-hop singer continued saying during the event, held as part of the NBA All-Star Weekend. "I just think we should all support her. She's going through a tough time. You have to realize she's a young girl, as well. She's very young."

News
>
TV News
February 16, 2009 08:15:43 GMT

are in the middle of their TV invasion with a number of appearances. On Tuesday, February 17, they will take over a guest slot at "" and a preview of their segment is available for a peek.

In the episode, the band will dance, display their 'talent' as well as play the musical chair game, blindfolded. also invites to demonstrate the fitness regime on her DVD "Totally Fit" and welcomes "" finalist Melinda Doolittle as the guest performer.

News
>
Music News
February 16, 2009 08:13:18 GMT

RMF Productions, the concert promoter who signed for Rochester concert, has filed a legal document against the rapper for at the venue for the third time. Beside listing Wayne, Edward Strickland, GM of the company, also names the rapper's manager Cortez Bryant in the lawsuit.

Strickland says that he has advanced Wayne 100,000 dollars but in return, got nothing from the rapper, who won Best Rap Album for his studio album "" at 2009 Grammy Awards. In the legal document, the concert promoter is mentioned to seek 1.3 million dollars in compensation over the cancellation.