News
>
Celebrity Gossip
August 12, 2008 07:06:27 GMT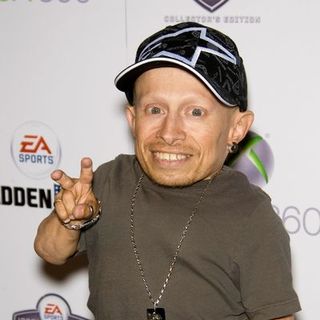 His lawsuit against her is still ongoing, but Ranae Shrider has proven to that nothing could stop her from doing what she wants. The model is claimed to have sold her sex tape with the so-called "Mini Me" actor to a private collector for $5,000.

Shrider claims she sold the footage to a random man who approached her outside her house. "He just said, 'Here's some money,'" Shrider's manager, Holly Bannon, told the Los Angeles Times. "She just wanted to be rid of it, so she said OK." Bannon moreover said that the transaction was a simple "cash deal" and no legal paperwork was involved, adding that she assumed the buyer has given her client a false name.

News
>
Music News
August 12, 2008 07:03:42 GMT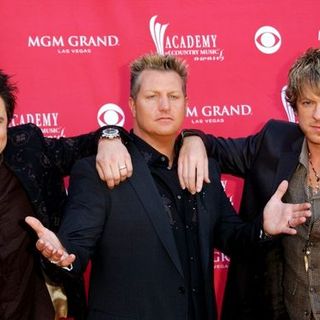 Country Music Association Awards is coming the 42nd round this year and the nominees will be read out at an event held on September 10 in New York and Nashville. Taking the honor to announce the final contenders are , , and . The first two will take over the NY leg while the remaining two are responsible for the announcement in Nashville.

"We're excited to be a part of the live CMA nominee announcements on 'Good Morning America,'" said Jay DeMarcus of Rascal Flatts, who is also the member of CMA Board of Directors. "We had our first CMA win in 2002 and know how thrilling it is to hear your name called out as a nominee, so we're glad to be the one's to share that good news."

News
>
Celebrity Gossip
August 12, 2008 06:58:41 GMT
Having the commercial for his latest fragrance "Unforgivable" being banned from airing in U.S. TV, apparently, couldn't prevent from making more new scents. The rapper, actor, record producer, clothing designer and entrepreneur is about to launch a new fragrance for men, which he calls "I Am King."

Explaining on the scent's name, Diddy said during an interview at his Bad Boy Entertainment offices in Manhattan, "I Am King is a statement about all men." He furthermore revealed, "We are all descendants of royalty - and if we carry ourselves and respect ourselves in that manner and believe in ourselves, then we are all king ... It has nothing to do with being arrogant. I Am King is not a statement about myself - I Am King is about every man who is going to go and buy the fragrance."

News
>
Movie News
August 12, 2008 06:46:01 GMT

Amidst the controversy circulating around it, the upcoming comedy movie "" held a special screening event on Monday, August 11, evening at the Mann's Village theatre in Westwood, California. Although it was highlighted by the picketing of the advocacy groups for the disabled, the L.A. premiere was still flocked with celebrities.

Coming in to join the celebration were some of the movie's stars, , , , , and . Those who made special appearances in the film, including , , and , were also seen posing on the red carpet.

News
>
Music News
August 12, 2008 06:24:18 GMT
This year, American rapper will team up with country music singer in a giant celebration called "NFL Opening Kickoff 2008" which is Presented by Electronic Arts (EA) Sports. They will perform NFL's theme song titled "Believe in Now" at the Kickoff concert event from New York City's Columbus Circle on Thursday, September 4.

Portions of the the show will be aired live on NFL Network, NFL.com, and also available via NFL Mobile Live only from mobile network Sprint. Meanwhile, the following day NBC will air its highlights as part of the one-hour of program called "NFL/NBC Fall Preview".

News
>
Movie News
August 12, 2008 05:05:11 GMT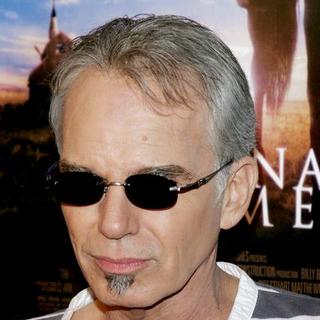 Providing a follow up to the report stating that Nightmare on Elm producer Brad Fuller wants a new Freddy Krueger for the remake, latest news concerning the casting of the iconic kids killer proposed that is being considered to take the part. This speculation allegedly has been sparked by Krueger's original depicter himself, .

Talking to a late night radio show Loveline in promotion of his horror comedy "Jack Brooks: Monster Slayer", the 61-year-old confessed that he has heard talks about the possibility of Thornton to slip on the red and black-stripped sweater for the role. Despite Englund's remark on the subject, Thornton's possible involvement should still be considered as a rumor, especially since no word is coming out from Platinum Dunes.

News
>
Celebrity Gossip
August 12, 2008 04:35:49 GMT

Living under the media microscope due to her alleged affair with New York Yankee , reportedly has received a $500,000 charity donation from the star to benefit her Raising Malawi foundation. This reluctantly fuels further rumors on them having an affair.

The New York Daily News is informed by a source, "They've asked him for a million dollars, and I hear he's agreed to give at least $500,000." Neither Rodriguez's representative nor Raising Malawi would confirm on the reported donation.

News
>
Music News
August 12, 2008 04:32:04 GMT

Rock act hailing from Canada, , have released a music video for a high-octane track called "Ready to Roll". The song is a single from their debut album "In This Life" that was released on July 15 and an official single for 2008 WWE SummerSlam as well as EA's "Nascar '09".

Apt to its having-fun mood, the video features classic cars, beautiful women, and big screen ready special effects. The hard-rocking song, with crunchy guitars, creates the perfect soundtrack to a high-speed game of "chicken" and an ending that's well worth the wait.

News
>
Movie News
August 12, 2008 04:18:11 GMT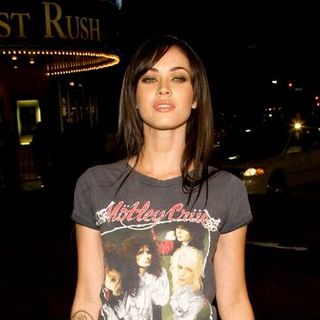 Horror comedy flick "", has created such a buzz earlier this year when reports insisted that its star is going to strip down for a scene in the movie which then hypened up by the surfacing of the topless photos from the scene. Nevertheless, the excitement over the matter has been put off recently with words indicating that the racy scene has been cut off.

In an early review for the Fox Atomic's film, Joblo noted that a reviewer has seen the movie and he claimed that though the movie looks great, the topless scene of the "" hottie is nowhere to be seen. He further suggested that the much-anticipated footage is most likely to be trimmed down. Still, many publications implied that this review is yet to be dependable since test screenings may not present the final prints of the movie.

News
>
Music News
August 12, 2008 04:17:23 GMT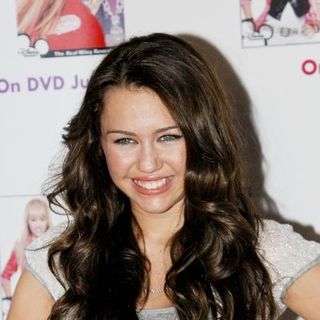 World teen idol is reported to join on some shows during their current world tour. The teen singer has recently revealed her huge admiration for the British band frontman . The Daily Express quoted her, as saying, "My ideal man is a 16-year-old Chris Martin. But my mom says I have terrible taste!"

As Miley's statement goes spreading to the media, Chris reveals that the admiration is mutual and they actually admire each other. "I like Miley. She seems to have a sweet character, anyone we like or respect, no matter how different they may be, we would play with," Chris says in a statement.

News
>
Celebrity Gossip
August 12, 2008 03:43:46 GMT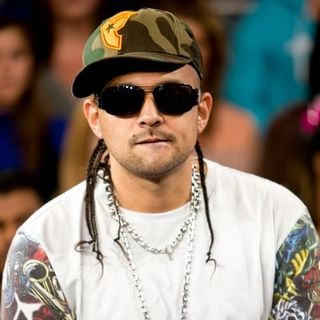 Another day, another brand new report of arrest emerges. is the latest public figure who has a run-in with the law. The Jamaican singer was arrested on drug charges during the Uppsala Reggae Festival in Sweden over the weekend.

Paul was taken into custody Friday, August 8 on suspicion of possessing narcotics, TMZ reports. The site furthermore claims that there were 200 to 300 other people brought in from the fest on drug-related charges. Ten artists who were tapped to perform on the show were also taken downtown for questioning.

News
>
Music News
August 12, 2008 03:36:16 GMT

, fronted by Gabe Dixon who played keyboards and sang backing vocals on nearly every track of 's 2001 "" album, have marked their territory of being musicians in the same league as . The three-piece act have recently finished their recording of a self-titled album that is due August 26.

To AceShowbiz, the rock band shared not only the recording process in which they confessed of writing a huge amount of material, they also spit out little details regarding the story of the band and future collaboration wish.

News
>
Music News
August 12, 2008 03:25:55 GMT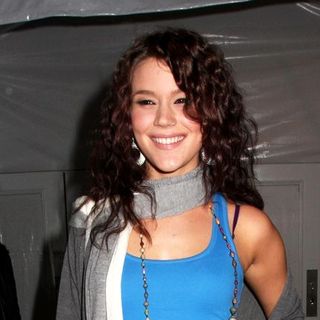 British soul singer is asked to record a theme song for Barack Obama's presidential campaign. According to a source, Joss is said to be honored as she is a big fan of him. Now, she is reportedly in a recording studio, working on Barack's song for November election battle with Republican senator John McCain and Democratic candidate Hillary Clinton.

Barack is said to have approached the 21-year-old singer personally, asking her to write a track, partly because he believes that her music has appealed to both black and white voters in America. A source told The Sun during an interview, "Joss is a big supporter of Barack Obama and was very excited to be asked to do this for him. He sent a personal message asking her to get on board. He has always admired her music and thinks she is the perfect choice because of her unique appeal to black and white voters. She believes he is going to be the first black American president and she is honored to be a part of that."

News
>
Movie News
August 12, 2008 03:22:21 GMT

Tank is a master in offending women hired to make women realize that their former boyfriends are the best they can get. Alexis is a smart, beautiful and headstrong ex-girlfriend of his best friend, Dustin. When the two meet after Dustin asks Tank to lure Alexis back to him, it seems that everything he does to make her sick of him does not work and the worse out of it, they become attracted to one another instead.

In the newly released clip of "", Lionsgate bring forward a scene displaying the opposite attraction between Tank and Alexis. Entitled "Sushi in Tijuana", the footage shows the fight between the unlikely pair when Tank does what he does best, offending Alexis. However, the fight ends up with an interesting twist.

News
>
Celebrity Gossip
August 12, 2008 02:57:26 GMT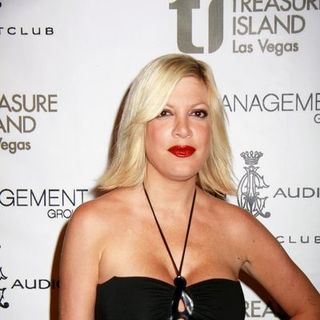 Not getting what she wants has upset that she decided to pull out of the CW's "Beverly Hills 90210" spin-off. Talks are heating up that her withdrawal from the series is prompted by the fact that she's not getting the equal payment with that of co-stars and .

Several sources confirm that Tori pulls out of the series because she receives less payment than her fellow co-stars. Word on the block is that Jennie and Shannen were signed for around $40,000 to $50,000 per episode, whereas Tori only got $10,000 to $20,000 per episode. After finding out about the difference in pay, Tori then demanded a paycheck equal to both actresses.