December 02, 2013 09:05:47 GMT
The ninth song off 's Music Mondays series is here. Arriving on Sunday, December 1 shortly before the midnight, the new song called "Change Me" is another ballad that finds the 19-year-old singer talking about his love relationship.

In the first lines, the Canadian heartthrob says that he wants to be a better man for his girlfriend. "Maybe you could change me/ Maybe you could be the light/ That opens up my eyes/ Make all my wrongs right/ Change me, change me," he sings over the sound of piano.

December 02, 2013 08:39:53 GMT

and 's collaboration single has made its way out online. Entitled "All the Way", the track is a sexy and provocative slow jam that features the two stars trading verses about how much they're addicted to each other.

"There ain't no such thing as a half with sex/ So baby boy, we might as well go all the way," Rowland coos in a falsetto. Kelly then responds, "You don't know if you're addicted/ Till you relapse from detox of loving each other."

December 02, 2013 07:35:34 GMT

stunned the crowd when she took the stage at Australian Recording Industry Association Awards, which was held at The Star Casino & Hotel in Sydney, Australia on December 1. Wearing a black outfit and sporting a new straight hair do, the New Zealand native performed a haunting rendition of her new global single, "Team".

R&B princess also made an appearance at the event. Not only did she deliver a medley of her two songs "Girl on Fire" and "Brand New Me", but the singer also presented the Best Female Artist award to .

December 02, 2013 07:04:08 GMT

This December will be huge for pop superstar . The diva, who will headline her two-year residency at Planet Hollywood in Las Vegas later this month, will release her eighth studio effort on December 3, just a day after she turns 32.

Spears has been calling her upcoming self-titled album "" "her most personal album ever." Lead single "Work B**ch" was released in September and has so far peaked at No. 12 on Billboard 100. Later in November, "Perfume" arrived as the single's follow-up.

December 02, 2013 04:52:46 GMT

is totally in holiday spirit in the newly-debuted music video for her Christmas song "One More Sleep". "It's heeeeere buns! So much fun shooting this video with all my lovely family and friends in it!" she alerted her fans on Twitter.

The clip opens with the 28-year-old singer having fun decorating her Christmas tree, putting up stockings and wrapping up presents in her cabin before welcoming her friends. They later have a Christmas party, get engaged in a fun snowball fight and even get a visit from Santa Claus. Also making an appearance in the clip is Lewis' real-life boyfriend, Dennis Jauch.

December 02, 2013 03:44:00 GMT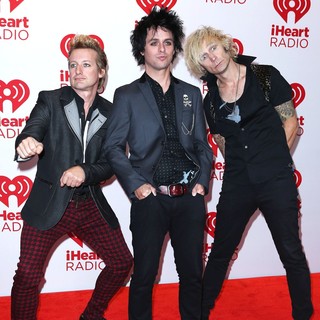 has announced that they are going to "take a break" following their upcoming Australian tour scheduled for 2014. After touring Down Under in February and March, the punk band will take their time off as a band to focus on their other projects.

"We're going to Australia, doing a tour there and then we're going to take a break," frontman said in an interview with Britain's BBC Radio 2. "We haven't really been doing much. So it's just nice to kind of do some other things, you know, when we get ready to do Green Day again, our batteries will be charged."

December 02, 2013 02:43:13 GMT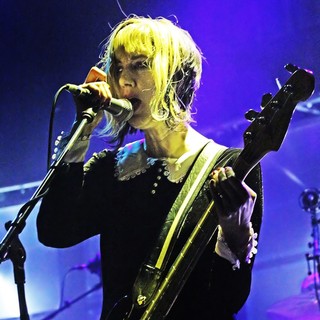 Only a few months after joining the Pixies, new bassist Kim Shattuck is leaving the band. The 50-year-old musician made the sad announcement on Facebook and Twitter, saying that she's "disappointed" before revealing her plan to work on a new album with her other band The Muffs.

"Super disappointed to learn that my time with the Pixies ended today," Shattuck announced. "Amazing experience. Looking forward to focusing my attention back on The Muffs and our upcoming new album. All the best to everyone."

November 30, 2013 06:01:45 GMT
has returned with a cover of ' "When I Was Your Man". In a video that was posted on her YouTube channel on Friday, November 29, Pixie performed her version entitled "When You Were My Man" at The Pool studios in London.

"Too young, too dumb to realize/ That you should have bought me flowers and held my hand/ Should have gave me all your hours when you had the chance/ Take me to every party cause all I wanted to do was dance/ Now I'm dancing, but I'm dancing with another man," she croons over the sounds of guitar and piano.

November 30, 2013 05:08:48 GMT

has announced the date for their second gig at London's Earls Court. The Canadian band is set to take the stage at the venue on June 7, 2014 after tickets for their June 6 show sold out immediately after being made available on Friday morning, November 29.

Win Butler and co are in the middle of a tour which was launched to support their critically acclaimed new album, "". The band has caused a stir after requesting fans to wear formal attire to their concerts.

November 30, 2013 04:01:17 GMT

The second trailer of 's short film "Tropico" landed online on Friday, November 29. In the new clip, the New York-born pop singer is featured dressing up like the Virgin Mary as she meets Jesus and in the Garden of Eden.

In another scene, the 27-year-old musician is seen getting topless and covering her breasts with pasties. "I saw the best minds of my generation destroyed by madness," she says while some other scenes are being flashed on the screen

November 30, 2013 02:50:46 GMT

has teamed up with some big names in hip-hop for the official remix of his "TKO". On Friday, November 29, the pop star dropped the special Black Friday remix featuring , , and .

Cole opens the new version with a response to 's "Control" verse, which made its way out last summer. A$AP Rocky then follows with his own verse and Pusha closes out the track with a reminder of his "best album of the year," "".

November 30, 2013 02:05:34 GMT

has enlisted for the remix of her -assisted single, "Do What U Want". The Mother Monster made the announcement on Twitter on Friday, November 29. "Do What U Want the Remix feat. RICK ROSS. It's happening," she wrote.

The original version of the song has been performed in various shows, including "" and 2013 American Music Awards. The song serves as the second single off "", the 27-year-old pop star's latest studio effort that topped Billboard 200 after it was released on November 11.

November 29, 2013 09:05:37 GMT
, once again, decided to make an unusual arrival to their U.K. concerts. After making a dramatic entrance to their Roundhouse gig in a white limo, Win Butler and his bandmates took the tram to their show in Blackpool on Wednesday, November 27.

They rode the public transportation into the city wearing giant paper mache heads. After getting off the train, they were greeted by fans who donned formal attire, just like what the band requested. The Canadian rockers walked through the town with a Mariachi band who played the title track of their newest album, "".

November 29, 2013 08:17:27 GMT

Not only did serve as a judge, but she also made an appearance as a performer on Thursday, November 28 episode of "". That night, the 21-year-old singer treated audience and fellow judges with a live rendition of her "Neon Lights".

Dressing up as a sexy lady rocker, Lovato belted out the newest single off her self-titled album, "". She was joined by several back-up dancers on the stage that'd been decorated with neon lighting. During the performance, the light dimmed and Lovato showed off her glow-in-the-dark lips and nails.

November 29, 2013 07:41:48 GMT

and have been announced as the performers for the upcoming BRIT Awards. One of the biggest music events in the U.K., it is set to take place at London's O2 Arena on February 19, 2014.

It will mark Perry's first time to take the stage at the BRITs, even though the 29-year-old singer has received four BRIT nominations so far. "It's an honor to play at such a prestigious event where musicality shines at its brightest," she said of joining the line-up.