September 13, 2014 06:05:20 GMT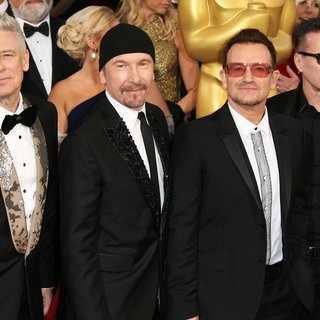 There ain't no such thing as a free lunch. While 500 million iTunes users didn't have to pay at all to download 's "", Apple did and the free album actually cost the iPhone maker a lot of money.

The New York Times has learned that the value of the arrangement between the company and the Irish rock band is more than $100 million. The site says that according to several people briefed on the deal, "to release U2's album free, Apple paid the band and Universal an unspecified fee as a blanket royalty and committed to a marketing campaign for the band worth up to $100 million."

September 13, 2014 05:29:57 GMT

, who's just a few days away from releasing his "", has treated fans to a new song off the new album. Titled "Songs on 12 Play", the track features guest vocals from fellow R&B singer .

A tribute to 's classic album "", "Songs on 12 Play" is a slow-tempo straight-up R&B jam. "We gon be bumpin and grindin, seems like you're ready, sex me baby/ And I'm feelin on your booty, drivin me crazy, half on a baby/ Cuz your body's callin me," they sing on the steamy track.

September 13, 2014 05:02:35 GMT

has premiered the official music video for his "Would You Fight for My Love?". Hitting Vevo on Friday, September 12, the blue-hued clip shows the rocker donning a dapper suit and sporting a new haircut as he hangs out alone at a bar.

While White performs his song alone, a mysterious woman selects a track on a bar jukebox and later sits in a booth nearby before freaky stuff starts to happen. The clip closes out with the singer vanishing into thin air.

September 13, 2014 04:11:17 GMT

These fraternity dudes are clearly huge fans of 's "Shake It Off". The members of the Delta Sigma Phi Beta Mu fraternity at Transylvania University in Kentucky recently filmed themselves lip-syncing the chart-topping track. They posted the clip to YouTube and it quickly went viral.

The video starts with one the boys waking up with a hangover. He sings the first lines of "Shake It Off" before the camera gives glimpses at more boys dancing in the hallway and partying in their own dorm rooms with Swift's song being played in the background.

September 13, 2014 03:00:55 GMT

is back. On Friday, September 12, a day after announcing he'd signed a management deal with Jay-Z's Roc Nation, the rapper debuted not only one, but four new tracks on his SoundCloud page including "I Don't F**k With You" that's allegedly about ex-fiancee .

The track features E-40 and was co-produced by , DJ Mustard and DJ Dahi. On it, Sean talks about him dealing with an ex, presumably the "" star whom he broke up with back in April.

September 13, 2014 01:49:11 GMT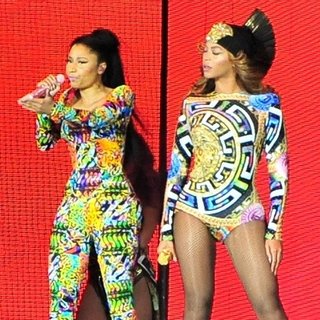 was joined onstage by a special guest when she and husband brought their "On the Run" joint tour to Paris on Friday, September 12. During the first of the two-night concert in the city, the diva brought out for the first live performance of their collaboration, the remix of "Flawless".

The two divas took the stage at Stade de France in colorful Versus Versace outfits. Bey flaunted her long legs in a leotard-like ensemble while Onika wrapped her killer curves and bared her cleavage in a bodysuit.

September 12, 2014 08:51:43 GMT

made a guest appearance in the Thursday night, September 11 episode of "". The R&B superstar took the stage of the late-night show to perform a medley of tracks from his new album, "".

Sporting a backwards red hat, red sneakers, a red hoodie and matching baggie pants, Breezy was joined by as he crooned the title track of his forthcoming LP. He also busted off some impressive choreography alongside some backing dancers before he started singing "Loyal".

September 12, 2014 08:21:09 GMT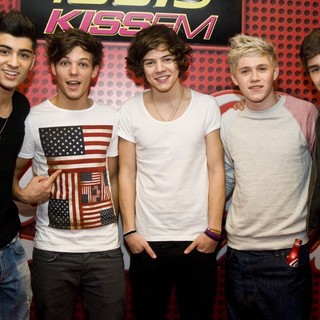 's "" has become the most downloaded song in the history. The track generated 1.1 million downloads in the 24 hours it was available for free on the boy's website on Monday, September 8.

"Fireproof", released as a gift for loyal Directioners, has topped iTunes charts in more than 60 countries. It was co-written by 1D's and , as well as frequent collaborators John Ryan, Jamie Scott and Julian Bunetta.

September 12, 2014 07:49:44 GMT

is the latest addition to 's Roc Nation family. The announcement was made on Thursday, September 11 by Roc Nation via their official Twitter, Instagram and website. "Welcome to the Roc Nation family Big Sean," they wrote alongside a photo of the rapper.

According to some reports, Sean is still signed to G.O.O.D. Music label while the Roc family will help handle his management duties. The Detroit rapper, who was previously managed by Kevin Liles of KWL Enterprises, joins a roster that includes the likes of , , , , , DJ Mustard and .

September 12, 2014 06:31:27 GMT

Before her oft-delayed "" arrived, unveiled a new track off the project. Titled "Real Sick", the raptress' collaboration with was debuted during her visit to DJ KaySlay's SiriusXM show on Thursday, September 11.

The track features a sample of and 's "Victory". "Lil' Kim, the one they all love and hate/ The queen's back b**ches, regurgitate/ I got these hos real sick like a stomach ache," she raps.

September 12, 2014 04:49:36 GMT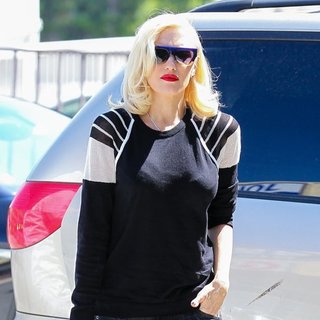 is likely coming back with two new albums. In a recent interview with MTV News during the New York Fashion Week, the singer revealed she'd been working with her longtime collaborator on her solo effort as well as on a new record.

"At this point I'm thinking about both, I can do both. And it's just an amazing time; so many opportunities," she said. "I'm going into the studio tonight with Pharrell, I'm going to be writing and also just seeing what comes along my way. I've been recording a few things."

September 12, 2014 03:52:43 GMT

headlined the tenth night of iTunes Festival in London on Wednesday night, September 10. During his set, he excited the concertgoers at Roundhouse venue in Camden when he brought out his bandmate Shay Haley onstage to perform some of the group's hits.

After performing his own songs as well as some covers, Pharrell told audience, "We're taking it back to the beginning. But I can't do this by myself." Haley then came out and joined the "Happy" hitmaker for the live renditions of classics like "Rockstar", "Lapdance" and "She Wants to Move".

September 12, 2014 02:56:33 GMT

takes viewers directly to a strip club in the official music video for his "Real Deal". In the clip he shared on Thursday, September 11, the rapper is featured enjoying a wild night out with numerous ladies around him strutting their stuff in their barely-there outfits.

The strip club anthem "Real Deal" is lifted off T-Raww's upcoming album, "". Set to be released on November 18, the LP was executive produced by none other than .

September 12, 2014 01:55:33 GMT

turned ' feel-good hit single "Happy" into a sad song when they visited BBC Radio 1's "Live Lounge" recently. During their session on the radio show, the band impressed the host with a stripped down cover of the upbeat track.

Frontman , who will serve as a coach alongside Pharrell in the upcoming season of "", showed off his falsetto over acoustic guitar and piano keys as he sang the Oscar-nominated song.

September 11, 2014 08:49:48 GMT

has debuted the official music video for her single "The Way I'm Livin' ". Premiering on CMT on Tuesday, September 9, the clip opens with a couple driving through the country and arriving at their beat-up home.

Things get weird as the pair break into an eccentric dance and even bring out real snakes. The bizarre scenes of the two dancing intersperse with ones showing Womack performing the track with her band in another place.