September 24, 2014 03:52:48 GMT

has previewed "40 Mill", a new single from his upcoming album. The rapper took to Instagram on Tuesday, September 23 to share a short snippet of the song co-produced by and Mike Dean.

In the clip, T-Raww is heard spitting his bars over the dark and menacing beat. "I don't wanna be famous, I just wanna be rich/ 40 mill with some acres, make-up for my b**ch/ I don't f**k with these ni**as, stop pretending and s**t," he raps.

September 24, 2014 02:46:05 GMT

's new single is finally here. The track simply titled "i", which fans had been anticipating since being announced a week ago, finally premiered on radio and hit the web via Top Dawg Entertainment's SoundCloud page on Tuesday, September 23.

As previously reported, "i" was produced by Los Angeles-based musician Rahki. It features a sample of ' 1973 hit "That Lady". The upbeat track finds Lamar repeatedly rapping/singing "I love myself" on the hook.

September 24, 2014 01:47:19 GMT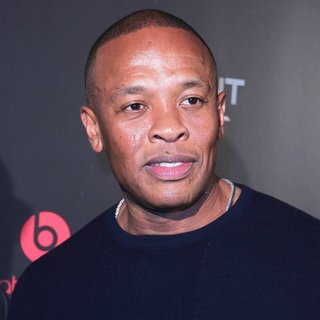 is officially the king of hip-hop. The veteran rapper has topped ' list of the highest paid hip-hop artists in 2014 with $620 million in estimated pre-tax earnings, the highest annual total of any entertainer ever evaluated by Forbes.

It's also more than the combined earnings of other 24 names on the list released on Tuesday, September 23. Dre's impressive earnings should come as no surprise although he didn't release an album or go on a huge tour in the 12 months from June 2013 to 2014. Apple recently acquired Beats Electronics that he founded with Jimmy Iovine for $3 billion.

September 23, 2014 22:30:01 GMT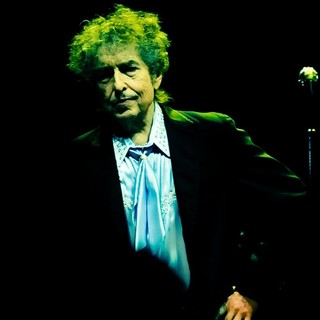 Ten-time Grammy winner will be honored as the 2015 MusiCares Person of the Year on February 6, 2015. The event will take place ahead of the 57th Annual Grammy Awards which is set to air live from the Staples Center on February 8.

Performers at the tribute concert include , , Crosby, Stills & Nash, , , , , , , , , , and John Doe. More musical guests will be announced shortly.

September 23, 2014 09:08:48 GMT

has released the lyric video for his song called "Meat Free Mondays". The track was created a few years ago to promote Meat-Free Monday campaign that the musician started with daughters Mary McCartney and to convince people who eat meat to skip eating it one day of the week to help reduce their carbon footprint.

Hitting the web on Monday, September 22, the video features a bunch of people from all around the world being photographed while holding up signs with the song's lyrics. Some famous faces like , Twiggy, Joanna Lumley, Fearne Cotton and Sharleen Spiteri are among those making cameos.

September 23, 2014 08:39:41 GMT

The first annual AAHH! Fest took place at the Union Park in Chicago over the weekend. The event featured performances from Jay Electronica, , and among others.

also took the stage at the fest although he was not included on the line-up. During his unexpected set that ran for 40 minutes, 's hubby joined fellow rapper for the live performance of "Get Em High".

September 23, 2014 06:28:54 GMT

is only a week away from dropping the first official single off their upcoming fourth album, "". To build the anticipation, the band's shared a snippet of the song on Monday, September 22.

"You guys wanna know what steal my girl sounds like??" he Tweeted along with a link to the 19-second teaser on his SoundCloud page, immediately sending the internet into a frenzy. Directioners around the world took to their respective Twitter account to express their excitement.

September 23, 2014 04:46:33 GMT

A few months ago, it was announced that would provide an original song for the soundtrack of "" that she'd also curate. The singer has now revealed that the track she's recorded for the highly-anticipated movie will be called "Yellow Flicker Beat".

The title appears on the song's cover art posted by Lorde on Instagram on Monday, September 22. Produced by Paul Epworth, the same guy behind the hits of and , it will be released on September 29.

September 23, 2014 03:56:53 GMT

has released a new song titled "Therapy". Premiered on Monday morning, September 22 on "The Elvis Duran" show on Z100 radio, the track is available for free download for fans who pre-order her new album "" on iTunes.

"Therapy" was co-written by British sensation . The song, which according to Billboard serves as the official lead single off Blige's forthcoming LP, features the singer showing off her golden pipes over a simple beat, minimal instrumentation and backing harmonies.

September 23, 2014 01:55:22 GMT

is coming back with a new album. The British rock band has announced that their first new full-length in 20 years, titled "", will be released on November 10 via Columbia.

The album will feature 18 songs recorded by members , Nick Mason and the late Richard Wright, who died of cancer in 2008, during the making of the band's "" (1994). It is made up of mostly instrumental music. One track called "Louder Than Words" features lyrics written by Gilmour's wife, Polly Samson.

September 22, 2014 08:49:10 GMT

has dropped the official music video for her new single, "The Middle of Starting Over". After being teased with some previews and photos from the filming set, the clip that was shot earlier this month finally hit Vevo on Sunday, September 21.

The clip simply features Carpenter performing her song in various places including an all-pink room and another place where she stands against a sea background while an inflatable clown fish swims around her. She also invites her friends for a party and a pillow fight.

September 22, 2014 07:57:57 GMT

formed a one-off supergroup with some members of and at the third annual Pop Vs. Jock charity basketball game on Saturday, September 20. The band called the Pop All Star Band performed together during halftime of the game held at the McGill Sports Complex in Montreal.

Arcade Fire's Win Butler and Will Butler, who also organized the charity event, were on the group with another Arcade Fire member Regine Chassagne, Bon Iver's Justin Vernon and The Strokes' Nikolai Fraiture.

September 22, 2014 07:15:28 GMT

brought out special guests when he headlined the 2014 Music Midtown Festival in Atlanta. The rapper, who made his first appearance in the city in nine years, helped wrap up the second day of the event held at Piedmont Park.

Em appeared on the Electric Ballroom stage in a grey hoodie over a white T-shirt and sneakers. Atlanta's own , who played his own set at the fest earlier in the day, returned to the stage to help the Slim Shady with the live performance of their collaboration, "Airplanes Part 2".

September 22, 2014 06:13:25 GMT

storms into Billboard charts with her debut album, "". Released earlier this month, the set debuted at No. 3 on Billboard 200 last week with 70,000 copies sold and directly topped the Billboard R&B/Hip-Hop Albums chart.

The LP, which finds Aiko exploring a variety of genres including classic R&B and hip-hop music, receives generally positive reviews from critics. That's a good thing for the singer who stated in many interviews that she worked really hard on it and even delayed it numerous times to make sure she had the right songs.

September 22, 2014 04:57:01 GMT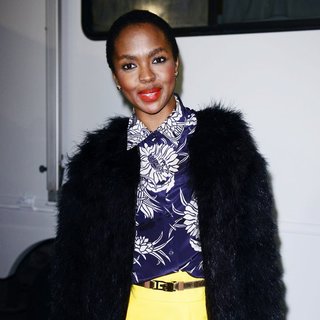 disappointed thousands of fans who attended her show in London over the weekend. At the first of her two-date concert at the O2 Academy Brixton, the singer arrived onstage about 90 minutes late and, according to those at the venue, revamped some of her classics and made them sound totally different from the originals.

Unimpressed fans booed Hill when she performed the remixed versions. Some of them also vented their frustration on Twitter. "Why on earth she chose to remix her beautiful classic songs to the point of being unrecognizable (in a BAD way), I'll never know #laurynhill," a user named Tahirah Sharif tweeted.