August 18, 2014 02:02:19 GMT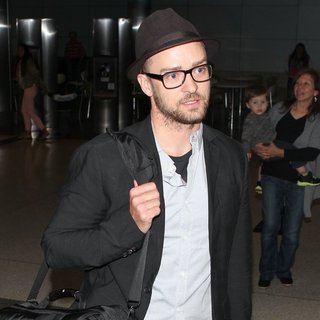 gave a birthday boy at his recent concert an unforgettable present. Taking the stage at San Jose, California's SAP Center stadium, the singer stopped his performance and led 25,000 people who packed the venue to sing "Happy Birthday" to the 8-year-old boy named Julian Delan.

Delan is autistic. In a video, which his parents took during the concert and later shared on YouTube, he's seen wearing a fedora and a bow tie while excitedly telling people around him, "It's my birthday! This is my present!"

August 16, 2014 06:00:19 GMT

has given her latest single, "Anaconda", a lyric video treatment. Released on Vevo on Friday, August 15, the colorful clip features numerous pictures of the raptress flaunting her famous backside. The track's controversial cover art, which sees her baring her butt in a tiny pink G-string, is among images flashing alongside the lyrics.

Fans are eagerly waiting for "Anaconda" music video, which Minaj has teased with previews and a behind-the-scenes clip. The Young Money artist has announced on Twitter that the highly-anticipated visuals will finally arrive on Wednesday.

August 16, 2014 05:02:16 GMT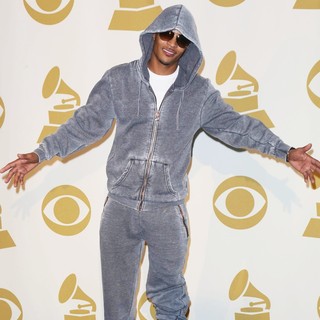 is being sued over stage equipment he rented for his tour last year. According to TMZ, a rental company has filed a lawsuit against the rapper, claiming he stole an expensive screen known as a roll drop.

Used to project videos and photos, the screen was a centerpiece of the stage on Tip and 's "America's Most Wanted" joint tour. T.I. did pay the rental fee but he didn't return the roll drop once the tour wrapped.

August 16, 2014 04:00:53 GMT

first previewed his new collaboration with , "Guts Over Fear", a few months ago in a trailer for "". The rapper now treats fans with another snippet of the song as the newest trailer for the upcoming film starring lands online.

"It's too late to star over," Em sings before Washington's character is shown getting involved in some fights against Russian mafia. "This is the only thing I know," he adds, closing out the the action-packed clip.

August 16, 2014 02:57:57 GMT

paid a musical tribute to at their recent concert in Denver. The rock band performed their song "Last Hope" and dedicated it to the actor/comedian who killed himself earlier this week.

Frontwoman gave a long speech about fulfillment prior to the performance. "There was a point right before we released the new record, actually when we were writing it, that this song sort of spilled out of us," she said. "I realized how sad we had been. We had been in this place where we weren't content or fulfilled anymore."

August 16, 2014 01:59:48 GMT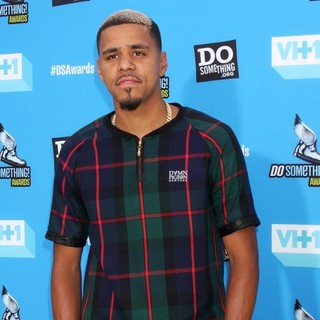 has responded to the death of Michael Brown, an unarmed African-American teenager who was fatally shot by a police officer in the St. Louis suburb of Ferguson, Missouri, by releasing a tribute song titled "Be Free". The rapper begs for peace and justice over a somber piano-laced instrumental in the emotional ballad.

There is no rapping in the track. "All we wanna do is take the chains off / All we wanna do is be free," Cole sings before asking, "Can you tell me why every time I step outside I see my n***as die?" The song also features an audio of Dorian Johnson, Brown's friend who witnessed the shooting, recalling the incident.

August 15, 2014 09:21:06 GMT

Def Jam Recordings is celebrating their 30th birthday with a concert featuring performances from their past and present artists. and will be among those who take the stage at the event slated to take place at Barclays Center, Brooklyn, on October 16.

The two rappers will be joined by other R&B/hip-hop's big names including , , , EPMD, , , , , and . More acts will be announced at a later date.

August 15, 2014 09:05:19 GMT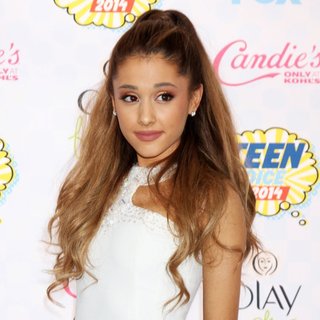 is only a few days away from releasing her highly-anticipated new album, "". To build excitement, the singer took to Instagram on Thursday, August 14 to preview another new track titled "Break Your Heart Right Back".

Grande recorded the song with Childish Gambino. "[It] is about a boy that cheats on a girl with another boy," she recently said of the track in an interview with Metro. "It's one of my favorites on the album "

August 15, 2014 08:44:12 GMT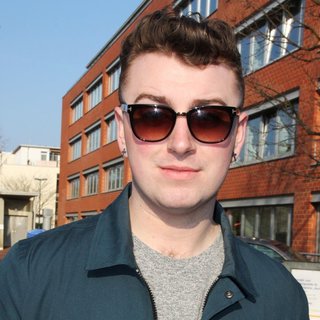 is not following in fellow British singer 's footsteps after all. In a new interview with NME, the "Stay With Me" hitmaker denied recent rumors suggesting he would record the theme song of the next "James Bond" movie.

"No, I have no idea what that was about and I know as much as you do. You probably know more than me; I didn't even read the article," he said, referring to a story by The Sun which claimed he'd been negotiating with MGM's bosses to provide the theme.

August 15, 2014 07:48:59 GMT

entered the music scene way later than , but she has now defeated the late King of Pop for the most hits on Billboard Hot 100. According to Yahoo! Music, the raptress now has 51 Hot 100 hit after "Anaconda" made its debut at No. 19 earlier this week.

Meanwhile, Jackson has "only" 50 Hot 100 songs which include his old hits like "Got to Be There" and newest tracks like "Love Never Felt So Good" and "Slave to the Rhythm" from his latest posthumous album "".

August 15, 2014 07:12:19 GMT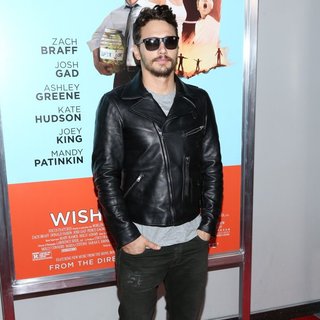 is tapped as a host for an upcoming special ahead of 2014 MTV Video Music Awards. The actor will channel his inner Dave Skylark, his talk show host character in comedy "", for the event. He will chat with , and .

The 30-minute special dubbed "Dave Skylark's Very Special VMA Special" will air Sunday, August 17, while the VMAs will take place the following Sunday on August 24 with , , , Minaj, Azalea, and among the lineup.

August 15, 2014 06:34:58 GMT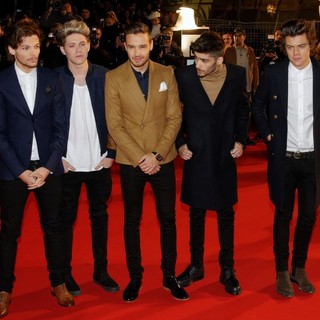 is taking their next album in a slightly different direction. Sitting down for an interview in a recent episode of "", the British/Irish boyband revealed what to expect from the new record and how it would be different from their previous LPs.

"I think it's going to be a little bit more edgy," member told host Carson Daly of the group's new music. "But obviously we feel like we've got some really good songs and we are happy."

August 15, 2014 04:44:36 GMT

and have just been added to the list of nominees of the 2014 MTV Video Music Awards. The two singers are among stars vying for a Moonman in the newly-announced Best Lyric Video category.

Lovato is nominated for her "Really Don't Care" clip while Mahone gets the nod for the 70s-themed video of his -assisted "MMM Yeah". The pop stars are pitted against ("Don't Stop"), ("Birthday") and ("Problem") .

August 15, 2014 03:34:48 GMT

's highly-anticipated album, "", finally has an official release date. The rapper took to ESPN's "SportsCenter" on Thursday, August 14 to announce that the long-awaited project would arrive on October 28.

He also unveiled the LP's cover art on the show. Using the same theme seen in the covers of previous "Tha Carter" albums, the artwork features a much younger version of Weezy posing with his mother, Jacida "Cita" Carter.

August 15, 2014 02:10:32 GMT

has debuted the official music video for "New Flame", his collaboration with and . Hitting the web on Thursday, August 14, the clip involves plenty of dancing in addition to bikini-clad girls.

It opens with the R&B singer, clad in an all-white outfit, standing in the middle of a pool and showing off some choreography while being surrounded by some ladies. He's then joined by Usher who treats viewers with his own dance moves on the poolside.