October 20, 2014 08:59:31 GMT

is only a few days away from releasing the official music video for their new single, "Steal My Girl". To build the anticipation, the boys shared on Sunday, October 19 the first sneak-peek into the clip that will also star comedian .

The 15-second teaser centers on . It opens with DeVito, who plays a music video director, telling the singer, "You are power." Payne is later seen smashing metal balls containing colorful powder and acting like the leader of a marching band.

October 20, 2014 08:08:57 GMT

The full tracklist of 's "" has been unveiled. The re-release of the Australian raptress' debut LP "" will include five new tracks in addition to some cuts from the original release.

Among those five songs are "Heavy Crown" which features and appears in the trailer for "", a new collaboration with called "Trouble" and "Beg for It" that will have guest vocals from Danish singer Mo.

October 20, 2014 07:13:17 GMT

started garnering public's attention after releasing his single "Take Me to Church" last year. The song was first featured on the Irish singer's debut EP before appearing on his self-titled first album, "", which was released earlier this month and is currently sitting at No. 2 on Billboard 200.

Hozier was born to a blues musician and he grew up listening to a lot of Chicago blues. He eventually discovered different aspects of blues and gospel music. The 24-year-old musician always cites James Joyce and Oscar Wilde as influences on his songwriting, but his songs are sometimes also inspired by the blues songs he listens to.

October 20, 2014 06:22:59 GMT

is officially back. The singer finally made the highly-anticipated "Baby Don't Lie", her first solo song since the release of 2006's "", available on her Vevo page at midnight on Monday, October 20.

The uptempo and catchy track was penned by Stefani along with hitmakers Benny Blanco and 's Ryan Tedder. "Baby don't, baby don't, baby don't lie, I don't wanna cry no longer/ Baby don't, baby don't, baby don't lie, I'ma need a love that's stronger," she sings the chorus.

October 20, 2014 04:54:32 GMT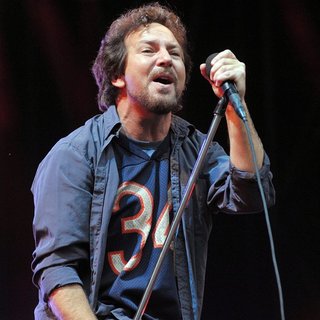 debuted a new song at their recent concert in Moline, Illinois. Bringing along his guitar onstage, the band's frontman unexpectedly sang the track titled "Moline" for the crowd who packed the city's iWireless Center.

According to Rolling Stone, the song named after the Quad Cities town was written by Vedder just minutes before the show. "Moline, it seems, this is for me. You can call me Nancy and I live in Moline," Vedder sings on the track, which is about a woman who leaves Detroit for Moline.

October 20, 2014 04:16:01 GMT

was a guest performer in the Sunday, October 19 episode of U.K.'s "". and his bandmates treated viewers as well as the judges of the competition to the live performance of their new single "Animals".

Levine, wearing a white leather jacket with red elbow patches over a T-shirt and a pair of jeans, showed off his amazing vocals as he hit plenty of high notes. The band wasn't the only performer on the Sunday elimination show.

October 20, 2014 03:06:03 GMT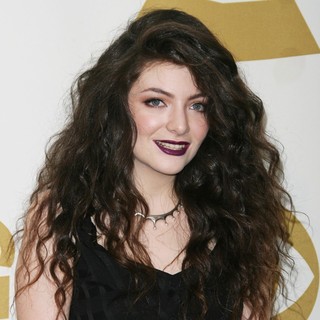 San Francisco radio stations have banned 's hit single "Royals" from their playlist ahead of the 2014 World Series. Stations 104.5 KFOG and 96.5 KOIT have announced they won't be playing the song during the baseball championship which will see the city's Giants taking on the Kansas City Royals.

KFOG recently posted a photo of Lorde on their Facebook page and said, "No offense, Lorde, but for the duration of the World Series, KFOG Radio will be a 'Royals'-free zone. We're sure you understand." KOIT, meanwhile, wrote on Twitter, "#Lorde #Royals will be removed from the @965KOIT playlist until the end of the World Series #GoGiants..."

October 20, 2014 02:13:26 GMT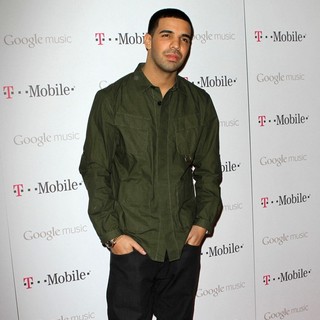 The Internet went into a frenzy when a song unexpectedly hit the web on Sunday, October 19. Titled "How About Now", the slow-tempo track features a sample of Jodeci's classic ballad "My Heart Belongs to You."

"How About Now" opens with a voicemail recording from a woman. Drizzy is later heard rapping about an ex-girlfriend who dumped him after all the things he did for her when they were dating. Now that he's successful, he asks his former lover how it feels.

October 18, 2014 06:04:22 GMT

paid tribute to the late Isaiah "Ikey" Owens at 's concert in Detroit on Thursday night, October 16. Taking the stage at Joe Louis Arena, the band performed "Light Years" and dedicated it to the keyboardist who died earlier this week when he was touring Mexico with .

Before starting the performance, Vedder told the crowd that White's "a friend of the whole group, a great player, a great writer and visionary." He added, "We send our heart out to [White] and his band ... The only thing we can do is try to take energy here [at the concert] so we can remember [Owens] fondly."

October 18, 2014 05:36:42 GMT

has just dropped the lyric video for her newest single, "Love Me Harder". The black-and-white clip features numerous photos taken during the filming of the actual music video. The lyrics of the song flash atop the images of Grande striking several poses in a revealing black crop top and her signature cat ears.

, whom Grande recorded the song with, also makes an appearance in the video. As the R&B recluse sings his part, some photos of him standing in a dimly-lit basement appear on the screen.

October 18, 2014 04:43:26 GMT

' upcoming album, "", will feature guest appearances from several famous faces including . The Scottish DJ and the frontwoman have collaborated on a song called "Together" which he has just previewed on Instagram.

According to the 15-second snippet, the track is a mid-tempo tune that will likely be a hit. "We're gonna wake up together/ You won't want to go home/ We'll find love here together/ And it feels so good," Stefani sings.

October 18, 2014 04:06:33 GMT

has released the official music video for their new single, "Centuries". Premiered on Vevo on Friday, October 17, the clip finds the four members of the band transforming into gladiators who are forced to fight for their lives against a massive monster.

and his bandmates all try to take down their opponent, but the guys are easily defeated. They stay alive thanks to some items given to them by a mysterious man who appears in the first seconds of the clip.

October 18, 2014 02:42:41 GMT

has enlisted the help of for his new album. Billboard has reported that the 42-year-old rapper is now working on an LP that he'll release through the "Happy" singer's I Am OTHER imprint, a subsidiary of Columbia Records.

Additionally, Snoop's new album is produced entirely by Pharrell. According to a recent Instagram post via I Am Other's page, the project is set to feature and .

October 18, 2014 01:50:57 GMT

has released the official music video for "Stressin' ", his newest collaboration with . Arriving on Friday, October 17, the clip was shot in New York City last month by director Eif Rivera.

The Bronx stars hit a lavish night club and enjoy the night with some friends in the four-and-a-half minute visuals. In one scene, they are seen performing together under a chandelier. Also joining the duo at the party is .

October 17, 2014 08:47:54 GMT

has collaborated with some big names in music for his upcoming album, "". , , , Bebe Rexha, and Claudia Leitte will be among those featured on the follow-up to 2012's "".

Pitbull, J.Lo and Leitte are of course appearing together on "We Are One (Ole Ola)", the official song of the 2014 FIFA World Cup. Other tracks making the cut to the LP are John Ryan-assisted "Fireball" and "Wild Wild Love" featuring G.R.L.