October 17, 2014 01:59:06 GMT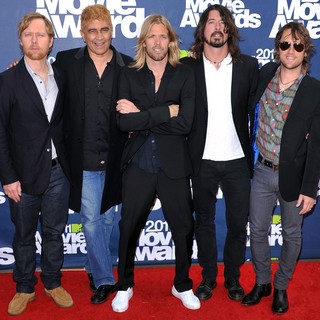 As promised, ' first single from their upcoming album, "", arrived on Thursday, October 16. Titled "Something From Nothing", the track is the result of the band's week-long stay in Chicago. They recorded it with producer Steve Albini.

"Sonic Highways" is coming out on November 10. For the LP, the band recorded eight songs in eight cities across the U.S., including Los Angeles, Seattle and New York. The making of the project is chronicled in an eight-part documentary titled "" that's premiering on HBO on Friday.

October 16, 2014 08:54:15 GMT
has released a brand new music video for "27", the new single from his latest album "". Arriving on Wednesday, October 15, the clip was filmed in Los Angeles last month by director James Lees.

It's probably the most fun music video Passenger a.k.a. Mike Rosenberg has released so far. It opens with the British folk/rock singer walking out of a building while some people in formal attire walking behind him and trying to have a serious talk with him.

October 16, 2014 08:14:02 GMT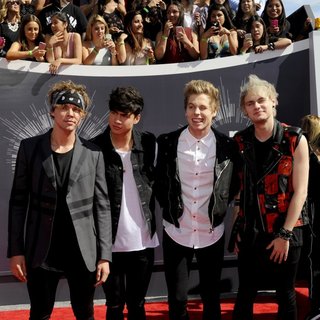 has decided to cancel some gigs after member got hospitalized with appendicitis. In a statement posted on their official website on Wednesay, October 15, the band said the drummer underwent surgery, but he's fine now. However, they still have to axe their scheduled performances in the U.K. and Japan.

"Hi guys, we have some news for you today. Ashton has come down with a case of appendicitis and had to have an operation. He's doing great and will be back up & running in no time, but he'll need to rest up for the next week or so," the Australian boys wrote. "Unfortunately this means that we'll no longer be able to fly back to the U.K. this weekend for the BBC Radio 1 Teen Awards. We will also be postponing next week's trip to Japan."

October 16, 2014 07:34:40 GMT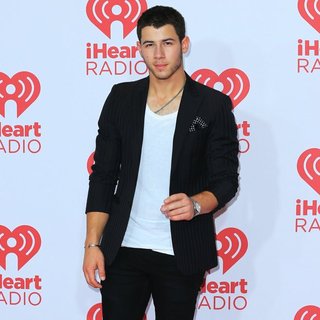 dropped not one, but two new songs on Tuesday, October 14. The tracks titled "Teacher" and "Wilderness" will both appear on his self-titled album that's slated for release on November 11.

The former song is a '80 disco-inspired tune that features the 22-year-old star talking about a girl who drives him crazy and telling her how to properly love someone. "When you act like this, it's like your mama never told you how to love/ So let me teach ya," he sings.

October 16, 2014 06:23:39 GMT

teams up with for a new remix to 's "All About That Bass". On the new version, debuted on Wednesday, October 15, the Canadian hearttrob is featured adding some new lyrics over a hip-hop/EDM beat produced by his friend.

"I'm all about that bass, no treble/ We gonna take it to a whole 'nother level," Bieber sings before repeatedly chanting the song's explicit lyrics as he talks about fake booties, "We know that s**t ain't real/ We know it's Photoshopped."

October 16, 2014 04:50:56 GMT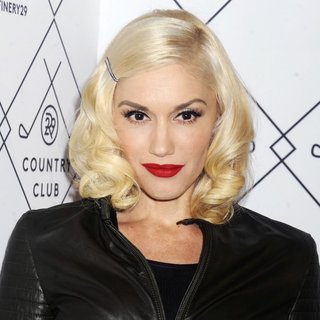 is returning with new music later this week. According to Interscope's radio-listing site PlayIGA.com, the single titled "Baby Don't Lie" will be released on iTunes on Sunday, October 19 at 09:00 P.M. PST. The track will start impacting radio on Monday.

The song was reportedly written by 's Ryan Tedder and produced by Benny Blanco. An accompanying music video has also been shot by director Sophie Muller, the same person behind her "Cool" and "Wind It Up" clips.

October 16, 2014 03:57:57 GMT

shows how her ideal world looks like in this new Diet Coke ad. The 30-second clip, debuted on YouTube Wednesday, October 15, finds the singer enjoying a bottle of Diet Coke while hanging out with her beloved cat Olivia Benson in the living room.

She later discovers that more cats begin appearing out of nowhere every time she sips the Diet Coke. The cute kittens are not the only interesting part of the video as it also features a snippet of a new song from Swift's upcoming album, "".

October 16, 2014 02:59:04 GMT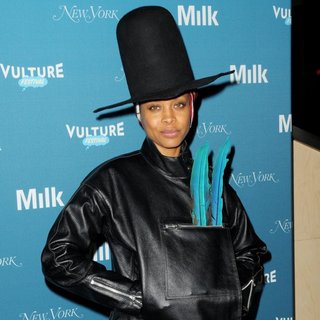 Not every Grammy-winning musician can make lots of money singing on the streets. No one recognized 's powerful vocals when she recently decided to go to Times Square and see how much money she could make performing there.

On Wednesday, October 15, OkayPlayer shared an amusing video of the R&B singer visiting the famous spot in Manhattan, N.Y. In the clip, she tries to go unnoticed, but she halts her introductory monologue after a random person asks her to pose for a photo. She then takes off her hat "so that people won't know who I am."

October 16, 2014 02:00:57 GMT

's "" has made its way out to No. 1 on this week's Billboard 200. Nielsen SoundScan reports the record tops the chart with 278,000 copies sold, the third-largest opening sales week this year behind 's "" (383,000) and 's "" (288,000).

"Old Boot, New Dirt" marks Aldean's second No. 1 album on Billboard 200. The country superstar's previous effort, "", also opened at the top slot with 409,000 following its release back in 2012.

October 15, 2014 08:57:25 GMT
is now engaged, but not to boyfriend . A young Lovatic named Grant popped the question and even gave the singer an engagement ring when he attended her concert in Moline, Illinois over the weekend.

The sweet moment began when Lovato spotted 5-year-old Grant, who was at the gig with his parents, holding up a sign that read, "Demi I have a ring for you." She stopped her performance and invited the "cutest little boy ever" to the stage.

October 15, 2014 08:27:33 GMT

Some biggest names in the game performed at 2014 BET Hip-Hop Awards that aired on Tuesday, October 14. was among those stars, celebrating the 20th anniversary of her debut single "I Wanna Be Down" by reuniting with , MC Lyte and Yo-Yo to sing the hip-hop remix to the song.

Another notable performance came from , who tackled "Kingdom (Remix)" with Vince Staples and Jay Electronica while being backed by a gospel choir. The performance ended when the parents of Mike Brown joined them onstage.

October 15, 2014 07:29:27 GMT

has officially released "40 Mill", the highly-anticipated new single from his upcoming album. Days after blasting his label Young Money in a series of Twitter posts, the rapper dropped the track co-produced by and Mike Dean via his Last Kings Music imprint.

On the track, T-Raww talks about money and not wanting to be a celebrity. "I don't f**k with these ni**as, stop pretending and shit/ I don't wanna be famous, I just wanna be rich," he raps over the menacing beat.

October 15, 2014 06:26:21 GMT

debuted a new music video for their song "The Miracle (Of Joey Ramone)". Hitting iTunes on Tuesday, October 14, the clip looks very similar to the "Echoes" commercial that was debuted by Apple last month.

In the four-minute visuals, the Irish rockers are featured performing the song in front of colorful backgrounds. The performance footage intersperses with classic video of the late Joey Ramone, the frontman of the .

October 15, 2014 04:54:13 GMT

is readying both the lyric video and the actual video for her collaboration with , "Love Me Harder". While the clips aren't finished yet, the former Nickelodeon star builds the anticipation by sharing a short teaser.

Arriving via Grande's Instagram page on Tuesday, October 14, the sneak-peek opens with the singer lying on a bed in a black lace bustier and skirt. The video later gives glimpses at her performing with her duet partner on a dark basement.

October 15, 2014 04:07:18 GMT

Ariel Pink had some harsh words for in a new interview with Faster Louder. The indie singer revealed to the site that he was contacted by the pop superstar's label Interscope to help work on her new album and said some bad stuff about her career when he tried to explain why he was wanted to join and on the project.

"They need something edgy. They need songwriting. She can't just have her Avicii, her producers or whatever, come up with a new techno jam for her to gyrate to and pretend that she's 20 years old. They actually need songs. I'm partly responsible for that return-to-values thing," he said.