May 15, 2013 05:01:18 GMT

South Carolina folk duo Shovels & Rope leads the 2013 Americana Music Association Awards nominees, getting the most number of nominations this year with four nods. The husband and wife tandem of Michael Trent and Cary Ann Hearst will know on September 18 how many awards they will get to bring home after the ceremony that will take place in the Ryman Auditorium in Nashville, Tennessee.

Shovels & Rope are vying for the Best Emerging Artist of the Year and Best Duo or Group of the Year honors as well as for the Album of the Year award for "O Be Joyful" and for the Song of the Year award for "Birmingham". The winners will be revealed in the awards show to be hosted by Jim Lauderdale, with Buddy Miller leading the event's all-star band.

May 15, 2013 03:48:00 GMT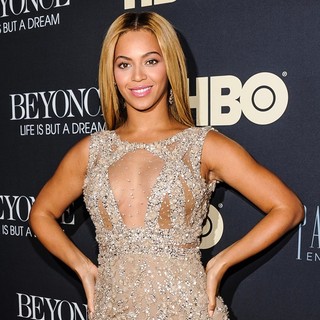 After nine stopovers in her ongoing "The Mrs. Carter Show World Tour" Europe leg, pop/R'n'B diva has been forced to postpone her Tuesday night, May 14 show at the Sportpaleis in Antwerp, Belgium due to dehydration and exhaustion. The 31-year-old performer has been advised by doctors to rest, according to the singer's publicist.

Fortunately for ticketholders, the show will be rescheduled and tickets to the May 14 show will be honored then. There's no word yet as to whether Bey's other forthcoming shows will be affected or if she will be up and about by the time of her next show, but she is apparently "awaiting word from her doctors before making a decision."

May 15, 2013 03:29:14 GMT

Canadian rapper leads all nominees in this year's BET Awards, bagging a total of 12 nominations going into the June 30 awarding ceremony. To be hosted by comedian , the show will feature performances from hip-hop's finest, from young current superstar to veteran favorite .

The nominations, unveiled Tuesday, May 14 by BET in a Los Angeles press conference, revealed that the 26-year-old Drake got an even dozen nods which included the Best Male Hip-hop Artist award and the Coca-Cola Viewers' Choice Award for "Started from the Bottom". For the Video of the Year category alone, the "5AM in Toronto" hitmaker got himself nominated a remarkable five times.

May 14, 2013 09:26:08 GMT

premieres the second single from "" album, "Goodbye Town", during the trio's visit to "" on Monday, May 13. Directed by Peter Zavadil, the video was shot in Nashville and shows Hillary Scott, Charles Kelley and Dave Haywood harmonizing while the band is playing behind them.

The 5-minute video gives somewhat dark atmosphere, since it tells about heartbreak and lost love. The video finds the singers walking on an empty and windy street in a winter day while a couple tries to say goodbye to each other.

May 14, 2013 04:56:09 GMT

Hip-hop recording artist unveils the music video for his track "Bitch, Don't Kill My Vibe" off album "". The Compton rapper's new clip comes a couple of months after the deeply-themed, -assisted "Poetic Justice" video he released back in February.

The visuals open with Lamar in church attending a funeral where everyone dresses in white. As MTV's Hottest MC for 2013 starts firing his rhymes, the video alternately shows him in cinematic wide screen shots rapping out in an open field.

May 14, 2013 03:37:02 GMT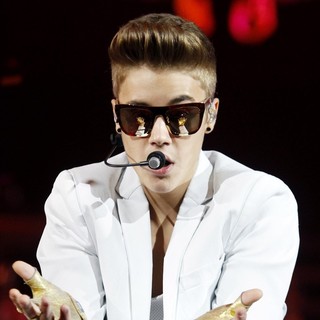 Pop superstar is a self-confessed mama's boy and he surely did not miss the opportunity to greet his mom Pattie Mallette on Mother's Day. The teen heartthrob did it no less than in front of a sold-out FNB Stadium crowd who went to see him performing live in his May 12 concert in Johannesburg, South Africa.

The Biebs was performing his hit single "One Less Lonely Girl" during his "" world tour Sunday night, May 12, stopover when halfway into the song, a couple of his back-up dancers escorted Mallette to the main stage up towards her son, who gifted her with a bouquet. Mallette then took a seat on centerstage where she was hugged and kissed by Bieber, making all the Beliebers in the audience go crazy jealous over the sweet gesture.

May 14, 2013 03:25:10 GMT

CBS and the Recording Academy have already set the dates for the next two Grammy Awards. The 56th annual Grammys is set to be held on Sunday, January 26, 2014 at Staples Center, Los Angeles. The ceremony will air on CBS starting from 8 P.M. to 11:30 P.M.

All recordings released between October 1, 2012 and September 30, 2013 will be eligible for the 2014 Grammy Awards nominations. That means , , and are likely to be the nominees.

May 14, 2013 02:40:41 GMT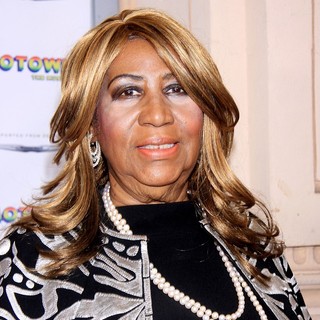 Legendary diva has been forced to cancel her forthcoming shows in Chicago and Connecticut later this month under her doctor's recommendation for her to undergo treatment. The 71-year-old singer's treatment, although it wasn't specified as to what kind or type, apparently needs to be done in the next couple of weeks, prompting her upcoming live performances to be called off.

As a result, the Queen of Soul is pulling out of her May 20 special "Corporate Night" fundraiser with the Chicago Symphony Orchestra as well as her show at the Foxwoods Resort and Casino in Connecticut on May 26. Franklin's representative, Tracey Jordan, has not disclosed the jazz/gospel songstress' health condition.

May 14, 2013 02:20:17 GMT

, and lead the line-up of performers for the 2013 CMT Music Awards to be held on June 5 at the Bridgestone Arena in Nashville. Also taking the stage at the fan-voted awards program to be hosted by and are and top nominee 's .

Swift, Bryan and Hayes are all likewise nominated for the Video of the Year award along with nine other artists. Swift's "We Are Never Ever Getting Back Together" music video, Bryan's "Kiss Tomorrow Goodbye" clip and Hayes' visuals for "Wanted" will be vying for online fan votes that will determine who among the twelve nominees will be shortlisted as finalists, who will then compete for on-air votes that will be cast during the live telecast to determine the big winner.

May 13, 2013 09:27:36 GMT

will not only voice a character in "", an upcoming animated movie by 20th Century Fox, but she also will sing her new song for the movie soundtrack, "Rise Up". The snippet of the song has already been previewed in a new TV spot for the movie.

Written by , who also penned 's "Diamonds" and 's "Bond to You", "Rise Up" offers lush harmonies and a deeper vocal delivery. The ballad co-produced by Hit-Boy and Chase N. Cashe carries a meaningful message about courage and believe. The full version of the song will be released later this month via Columbia Records.

May 13, 2013 09:15:32 GMT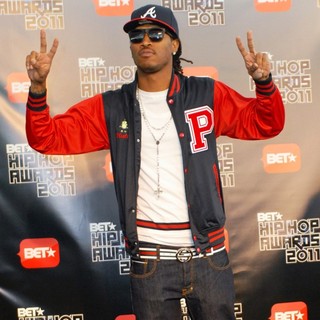 Atlanta rapper unveils the "richmix" version of "Karate Chop", his collaboration with rap superstar which gained mileage from the recent and still ongoing Emmett Till lyrical controversy. Future enlists not just one but three other popular rap artists for the latest remix of the " album track.

Judging from the profile of new collaborators , & , it is not surprising why Future tags the new version the "richmix". Ross is widely known as the Maybach Music Group big boss, Birdman is co-founder of Weezy's Cash Money Records, while Montana is the CEO of Cocaine City Records. The Freebandz label owner surely has a lot of wealthy friends to back him up on the track.

May 13, 2013 08:38:12 GMT

The Home Depot Center in Carson, California was filled to the rafters on Saturday, May 11 when top acts from the world of pop and rock music came to perform at L.A.'s top-rated radio station 102.7 KIIS FM's 2013 Wango Tango. The star-studded event featured the likes of current hitmakers and as well as known reality TV talent competition celebrities and who rocked the stage with his band .

Maroon 5, now becoming a regular act in the annual extravaganza what with their consistent appearance every year at Wango Tango, performed their dance hit "Moves Like Jagger". Lovato sang a handful of tracks from her "" album set to arrive in a couple of days this coming May 14, which included the mid-tempo song "Give Your Heart a Break".

May 13, 2013 08:25:21 GMT

finally comes out with a new album after three years, but the road wasn't a smooth one. Hitting downward spiral after getting slapped with numerous negative publicities, she was thinking of leaving music industry a few years ago. "I was starting to hate what I loved - the label, the industry I was at a place where I knew what I wanted. And if I couldn't have it, I didn't want to do it anymore," she admitted.

It all began when she was criticized for her alleged diva antics, label tension, her weight and drama during her Broadway debut in "The Color Purple". In 2010, the R&B singer and actress was even accused of ruining a man's marriage.

May 13, 2013 06:40:11 GMT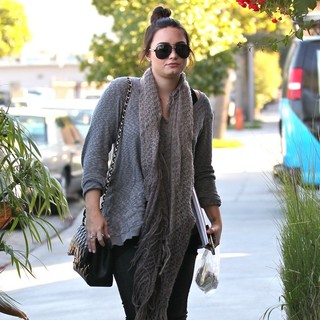 Pop rock songstress 's new album "" is set to hit stores on Tuesday, May 14 but Lovatics are in for a treat as the LP's bonus track entitled "I Hate You, Don't Leave Me" drops earlier. The 20-year-old singer has been releasing songs for streaming leading up to the due date of the follow-up to her successful 2011-released "" album.

In the three-and-a-half-minutes long ballad, Lovato sings about the uncertainties and apprehensions that come along with falling in love. The "Heart Attack" singer sounds authentically heartbroken in the song, having had her own share of heartache, with the most publicized ones being with of the trio and "That 70's Show" star .

May 13, 2013 04:43:26 GMT

As fans are eagerly awaiting the release of the pop/rock singer's forthcoming new album, her BFF reveals the 20-year-old entertainer's fourth studio album will feature a different artist from what people are used to hear in the past. Cyrus is eyeing to release its first single by summer with the rest of the LP not far behind, hopefully later this year.

"It is the grown up Miley Cyrus," Osbourne said, with Cyrus' current relationship with Australian actor most likely providing the inspiration for the new project. The Disney-bred star revealed in April that she was admittedly putting her upcoming album over and above her personal relationships which may have fanned speculations that the couple had already called off their engagement.