August 19, 2014 02:12:29 GMT

is officially back. During her highly-anticipated Yahoo! live stream on Monday, August 18, the singer gave fans the first listen to her new single "Shake It Off" and later treated them to its accompanying music video.

In the fun-filled visuals, Swift is featured donning various outfits as she tries her hand at some different dance styles. She transforms into a ballerina, a breakdancer and a cheerleader among others but she always ends up being the most terrible dancer.

August 18, 2014 09:32:10 GMT

has once again been caught lip-syncing at her Las Vegas residency. Not only does she mime onstage, this time she's also accused of using the vocals of during the performance of "Perfume".

A fan who goes by Britneysite on Instagram has taken to the photo-sharing site to post a short video taken at Spears' recent show. In the clip, Sia's distinctive vocals are clearly heard while the former Disney star sings along as she walks through the stage.

August 18, 2014 08:46:17 GMT

reunited with his former co-star on "The Fresh Prince of Bel-Air" DJ Jazzy Jeff for a special performance at a pool party in Las Vegas late last week. The actor excited the crowd at the Palms Casino Resort when he appeared on the stage during the DJ's set for the live rendition of their 1991 hit "Summertime".

Some people in the crowd cheered and sang along to the track, which served as the lead single off DJ Jazzy Jeff & The Fresh Prince's fourth studio album, "Homebase". Fans cheered louder as Smith got rid of his T-shirt midway through the song.

August 18, 2014 06:40:26 GMT
With various sounds from straight hip-hop track "We Dem Boys" to slow tempo jam "Promises", 's "" surely will be worth the wait. First announced just months after its predecessor "" hit the stores, the new album is set to come out on Tuesday, August 19.

Wiz has worked really hard on the LP that he claims will be his best work to date. In a Q&A during a recent iHeartRadio event in New York, he explained why the forthcoming project would be different from (and better than) his previous full-lengths.

August 18, 2014 04:47:37 GMT

reunited with again for a new collaboration titled "Nobody". On Sunday, August 17, Sosa took to Instagram to share a short video of him hitting the highways and smoking weed while a snippet of the track is being played in the background.

"Nobody" seems to be a slow-tempo ballad. In the brief clip, Keef can be heard rapping while his collaborator sings in heavy auto-tune over what XXL identifies as a sample of "Brothas Gonna Work It Out", a Willie Hutch song from the soundtrack of the Blaxploitation film "The Mack".

August 18, 2014 03:53:24 GMT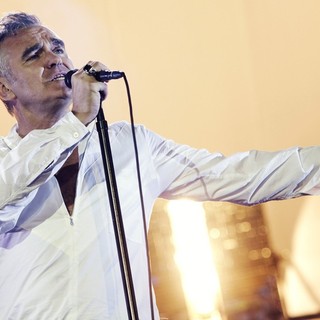 has indeed been dropped by Capitol/Harvest Record. Refuting previous claims suggesting he's still signed to the record label as he still owes them another album, the singer confirmed the split in a statement released via fansite True to You.

"Both Morrissey and Morrissey's lawyer are in possession of email correspondence from Steve Barnett (head of Capitol-Harvest Records), and also from Steve Barnett's personal assistant, both of whom confirm that Capitol-Harvest have ended their relationship with Morrissey," the statement read.

August 18, 2014 02:56:14 GMT

performed an exciting cover of 's "Fancy" during their headlining set at the V Festival in Staffordshire over the weekend. After treating the crowd with some of their biggest hits, the band played a brief cover of the -assisted single and even had drummer Ronnie Vannucci, Jr. do an interpretative dance to the song.

"We've sort of been working on something and we wanted to show you a little bit of it, if you don't mind hearing it," frontman told the crowd while sitting behind the keyboard. Singing the catchy hook, he altered the lyrics a little bit, changing the original's "from L.A. to Tokyo" to "from Vegas to Staffordshire."

August 18, 2014 02:02:19 GMT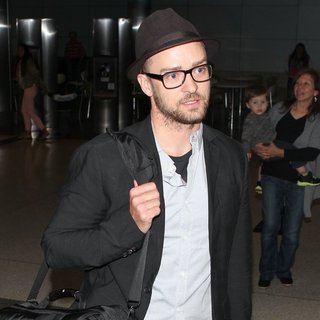 gave a birthday boy at his recent concert an unforgettable present. Taking the stage at San Jose, California's SAP Center stadium, the singer stopped his performance and led 25,000 people who packed the venue to sing "Happy Birthday" to the 8-year-old boy named Julian Delan.

Delan is autistic. In a video, which his parents took during the concert and later shared on YouTube, he's seen wearing a fedora and a bow tie while excitedly telling people around him, "It's my birthday! This is my present!"

August 16, 2014 06:00:19 GMT

has given her latest single, "Anaconda", a lyric video treatment. Released on Vevo on Friday, August 15, the colorful clip features numerous pictures of the raptress flaunting her famous backside. The track's controversial cover art, which sees her baring her butt in a tiny pink G-string, is among images flashing alongside the lyrics.

Fans are eagerly waiting for "Anaconda" music video, which Minaj has teased with previews and a behind-the-scenes clip. The Young Money artist has announced on Twitter that the highly-anticipated visuals will finally arrive on Wednesday.

August 16, 2014 05:02:16 GMT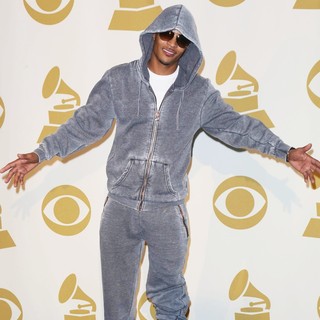 is being sued over stage equipment he rented for his tour last year. According to TMZ, a rental company has filed a lawsuit against the rapper, claiming he stole an expensive screen known as a roll drop.

Used to project videos and photos, the screen was a centerpiece of the stage on Tip and 's "America's Most Wanted" joint tour. T.I. did pay the rental fee but he didn't return the roll drop once the tour wrapped.

August 16, 2014 04:00:53 GMT

first previewed his new collaboration with , "Guts Over Fear", a few months ago in a trailer for "". The rapper now treats fans with another snippet of the song as the newest trailer for the upcoming film starring lands online.

"It's too late to star over," Em sings before Washington's character is shown getting involved in some fights against Russian mafia. "This is the only thing I know," he adds, closing out the the action-packed clip.

August 16, 2014 02:57:57 GMT

paid a musical tribute to at their recent concert in Denver. The rock band performed their song "Last Hope" and dedicated it to the actor/comedian who killed himself earlier this week.

Frontwoman gave a long speech about fulfillment prior to the performance. "There was a point right before we released the new record, actually when we were writing it, that this song sort of spilled out of us," she said. "I realized how sad we had been. We had been in this place where we weren't content or fulfilled anymore."

August 16, 2014 01:59:48 GMT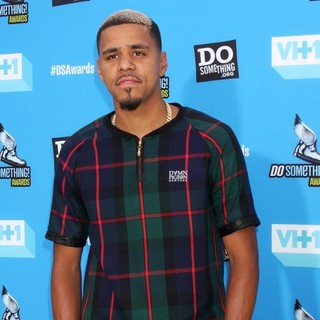 has responded to the death of Michael Brown, an unarmed African-American teenager who was fatally shot by a police officer in the St. Louis suburb of Ferguson, Missouri, by releasing a tribute song titled "Be Free". The rapper begs for peace and justice over a somber piano-laced instrumental in the emotional ballad.

There is no rapping in the track. "All we wanna do is take the chains off / All we wanna do is be free," Cole sings before asking, "Can you tell me why every time I step outside I see my n***as die?" The song also features an audio of Dorian Johnson, Brown's friend who witnessed the shooting, recalling the incident.

August 15, 2014 09:21:06 GMT

Def Jam Recordings is celebrating their 30th birthday with a concert featuring performances from their past and present artists. and will be among those who take the stage at the event slated to take place at Barclays Center, Brooklyn, on October 16.

The two rappers will be joined by other R&B/hip-hop's big names including , , , EPMD, , , , , and . More acts will be announced at a later date.

August 15, 2014 09:05:19 GMT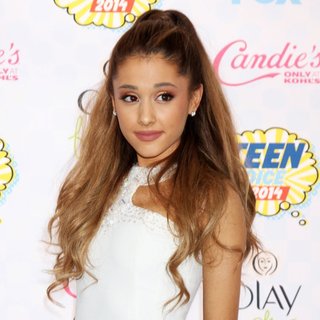 is only a few days away from releasing her highly-anticipated new album, "". To build excitement, the singer took to Instagram on Thursday, August 14 to preview another new track titled "Break Your Heart Right Back".

Grande recorded the song with Childish Gambino. "[It] is about a boy that cheats on a girl with another boy," she recently said of the track in an interview with Metro. "It's one of my favorites on the album "