August 21, 2014 08:52:08 GMT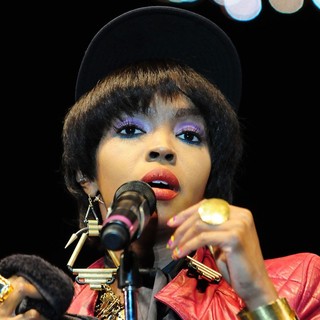 has just released the "sketch" version of "Black Rage". In a Twitter post she sent out on Wednesday, August 20 along with the link to her SoundCloud page, she says the recording is old and she made it in her living room.

The version is rough. Over acoustic guitar riffs and children's voices, Hill sings about racial inequity and abuse. "Black rage is founded on two-thirds a person/ Rapings and beatings and suffering that worsens/ Black human packages tied up in strings/ Black rage can come from all these kinds of things."

August 21, 2014 08:18:21 GMT

busts out some dance moves with Buzz the Bee in a new Honey Nut Cheerios commercial. However, seeing the duo dancing to the R&B superstar's new track titled "She Came to Give It to You" is not the most interesting part of the ad.

The adorable bee may have also leaked the title of Usher's new album. In the 30-second commercial posted on Cheerios' YouTube channel on Wednesday, August 20, there's a graphic saying the song is taken "from the album 'UR'."

August 21, 2014 07:45:00 GMT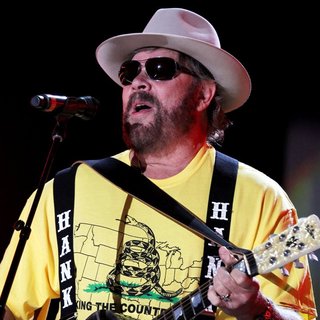 A man named Robert Kobe died on Tuesday, August 19 following an altercation with a teen at a concert at the DTE Energy Music Theatre in Independence Township, Michigan, on Sunday, August 17. The 55-year-old man suffered a serious head injury after the 15-year-old boy pushed him during the show, causing him to hit his head.

The teen, who was at the concert with his father, attempted to flee the scene but witnesses and bystanders held him until police arrived. He was detained at the Oakland County's Children's Village juvenile detention facility and was released on Monday into the custody of his parents.

August 21, 2014 06:55:56 GMT

A snippet of what looks like and 's much-talked-about collaboration may have leaked. In a super brief clip posted on Instagram two months ago, the rapper can be heard repeatedly rapping, "Piss on your grave," over the ""-y beat. Macca's vocals cannot be heard in the video, which was reportedly taken during West's appearance at a London club in July.

Earlier this week, Page Six said that West had been secretly working on new music with McCartney. According to the site, the duo already recorded "a number of tracks that could develop into an album." "Piss on Your Grave" is just one of those records.

August 21, 2014 05:47:58 GMT

has teamed up with for a new collaboration called "New National Anthem". Arriving in the wake of Michael Brown's death, the track features Tip speaking out on police brutality, racism and injustice in the country.

"I know radio probably ain't gon' play this," he says at the beginning of the song. Elsewhere in the track, he adds, "I was raised in a decade of hate young n***a/ Always dodging polices because they hate young n***as/ And we hate them too...."

August 21, 2014 04:19:50 GMT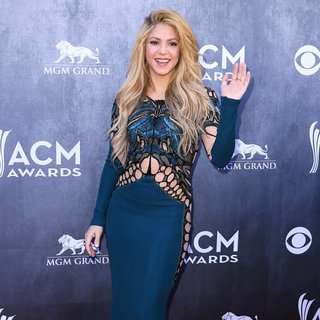 A Manhattan federal court judge has ruled that 's song "Loca" is a rip-off of another song. In a ruling on Tuesday, August 19, Judge Alvin Hellerstein said that the Spanish version of the single infringed on a 1998 song called "Loca con su Tiguere" by a Dominican songwriter named Ramon Arias Vasquez.

Peaking at the top of the Latin Billboard charts, Shakira's "Loca" has reportedly sold more than five million copies worldwide. Hellerstein said the song was based on a 2007 song by Dominican rapper Eduard Edwin Bello Pou a.k.a. El Cata which also copied Vasquez's work. Pou's version of "Loca con su Tiguere" was also distributed by Sony.

August 21, 2014 02:57:40 GMT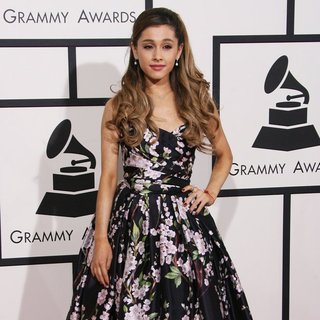 Less than a week before "" arrives, surprises fans by debuting four new tracks off what will be her second studio effort. MTV is now streaming the songs that include 's -co-penned "A Little Bit of Your Heart".

Grande also debuts "Love Me Harder" featuring Canadian R&B star , Cashmere Cat-produced "Be My Baby" and "Why Try" which was co-written by hitmakers Benny Blanco and 's Ryan Tedder.

August 21, 2014 01:53:10 GMT

The soundtrack of "" once again tops Billboard 200. The set, which is now in its third week on the chart, is spending its second week at No. 1 after selling another 93,000 copies, according to Nielsen SoundScan.

The record titled "Awesome Mix Vol. 1" is the second soundtrack to have landed at No. 1 this year. It follows the success of "" soundtrack which has spent 13 weeks atop the list and is currently sitting at No. 3 (rising from last week's No. 8) with 43,000.

August 20, 2014 15:28:19 GMT

The opener at the 31st annual MTV Video Music Awards is officially announced. is confirmed to kick off the prize-giving show with and , delivering their collaborative single "Bang Bang" on August 24 at The Forum in Inglewood, California.

On top of that, a music video for the new single is confirmed to premiere immediately after at BangBang.mtv.com. "It's me starting a street party that Ariana is then going to attend, and then Nicki turns up on an amazing type of transport, that I won't give away," she previously teased.

August 20, 2014 09:20:38 GMT

has enlisted some famous faces for the music video of their -assisted "My Song 5 (Remix)". and Ezra Koenig of are among celebrities who make cameos in the clip as guests on a -esque chat show called "Dallas Murphy".

"" star Vanessa Bayer plays the host Dallas Murphy. A woman confesses she's afraid of cotton balls and a young girl named Keiysha says she's in love with her cat before HAIM's Este Haim comes and tells her boyfriend and the host she "really, really enjoys mimes."

August 20, 2014 08:28:23 GMT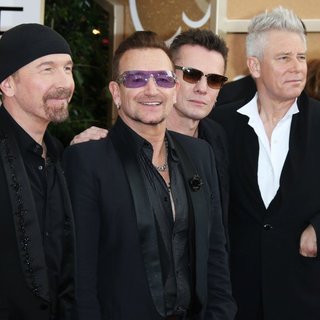 's new album is still scheduled to be released later this year. Denying previous reports saying that the LP's release date had been pushed back to next year to give them more time to work with producers like Paul Epworth, a representative for the group told Rolling Stone, "We've always said an album is expected this year."

The yet-to-be-titled album will be U2's first since 2009's "". The new project has so far been preceded by "Invisible" which the band debuted during the Super Bowl back in February. "This is just sort of a sneak preview-to remind people we exist," they said of the song at that time.

August 20, 2014 07:30:44 GMT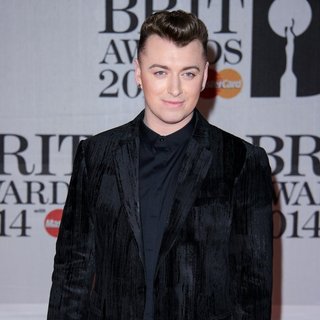 is the latest addition to the line-up of performers for the upcoming MTV Video Music Awards. The British singer, who will make his U.S. awards show performance debut, is scheduled to grace the stage at the Forum in Inglewood, California, on Sunday night, August 24.

"I have watched the VMAs every year since I was a kid. I am so insanely nervous but also so honored to be performing. This truly is a pinch yourself moment for me," Smith expressed his excitement after being announced as a performer.

August 20, 2014 06:26:25 GMT

The highly-anticipated music video of 's "Anaconda" is finally here. Hitting the web on Wednesday, August 20 at midnight, the Colin Tilley-directed clip features the raptress in numerous skin-baring outfits as she shakes her famous butt at various locations.

At first, Minaj and some scantily-clad back-up dancers are seen showing off their twerking skills in a rainforest. She later hits the gym in a pink sports bra and a super tiny G-string before provocatively spraying whipped cream on her breast and eating a banana in the kitchen.

August 20, 2014 04:54:50 GMT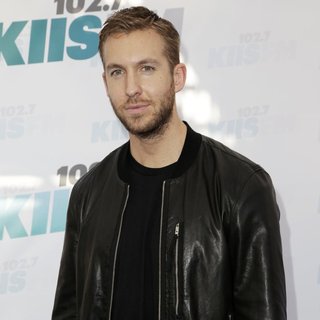 is still the highest-paid DJ in the world. The Scottish producer comes at No. 1 on the list of released by Forbes on Tuesday, August 19 after making $66 million in the past 12 months, $20 million more than his earnings in 2013.

Since landing at the annual list's top slot last year, Harris has reportedly played over 50 festivals and nightclub gigs. "The rise of dance music has been astronomical in the last three years. I happened to be in the right place at the right time," he said of his latest achievement.

August 20, 2014 03:59:32 GMT

A month before "" hits the stores on September 23, and excited fans with another song from their joint album. This time, the duo released a duet called "I Can't Give You Anything But Love".

The song was written by Jimmy McHugh and Dorothy Fields. It comes as the follow-up to GaGa and Bennett's cover of Cole Porter's "Anything Goes" which debuted at No. 1 on Billboard's Digital Jazz chart following its release in late July.