July 10, 2014 06:47:46 GMT

has set the release date for their new album, "". On Wednesday, July 9, the band announced that the new record would arrive on September 30 via Republic Records.

Weezer broke the news in a YouTube video titled "Return to Ithaca". The 40-second clip also features a snippet of what fans assume will be their new song. "Take me back, back to the shack," vocalist Rivers Cuomo can be heard singing over the guitar riff.

July 10, 2014 05:45:04 GMT

Fans finally get to listen to 's collaboration with , "Rockstar". Premiered by XXL on Wednesday, July 9, the track that features a sample of 's 1984 hit "Careless Whisper" was originally planned to be featured in his "" album. It failed to make the cut because the British singer didn't clear the sample.

Produced by DJ Clue, the mid-tempo number features Future bragging about his life as a star. "All my ice and all my trees, all my b**ches in love with me/ Rockstar life, the life we lead, surrounded by rock stars," he sings the catchy hook.

July 10, 2014 04:31:55 GMT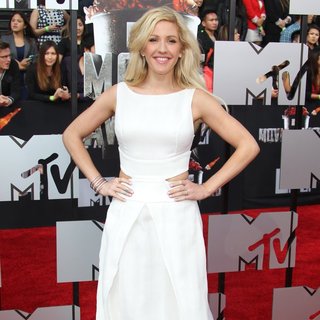 helped break up a fight during her headlining set at Project Eden in Cornwall, England, on Wednesday night, June 9. She was singing her hit single "Anything Could Happen" when a group of female fans began fighting and apparently throwing drinks.

Goulding stopped her performance and scolded them. "Girls, what's up? That song is meant to be happiness, not fights," she said as quoted by U.K.'s Digitalspy. "No drink throwing. It's not nice. It's really annoying and it's bloody sticky."

July 10, 2014 03:35:57 GMT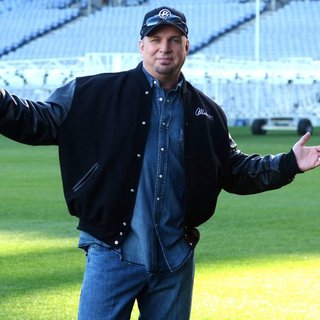 hasn't totally given up on his five shows at Dublin's Croke Park, which have all been scrapped after the city's council denied to approve permits for two of the gigs. Following the cancellation, the country star penned a letter to Peter Aiken of Aiken Promotions, telling him he's still hoping to play the concerts.

"I cannot begin to tell you how badly my heart is breaking right now," he said before explaining his all-or-nothing decision. "I hope you understand that to play for 400,000 people would be a dream, but to tell 160,000 of those people that they are not welcomed would be a nightmare. To do what the city manager suggests (play three shows and not all five) means I agree that is how people should be treated and I just can't agree to that."

July 10, 2014 02:41:20 GMT

has just shared a preview of "Bang Bang", her upcoming collaboration with and . Arriving via the British songbird's Instagram on Wednesday, July 9, the 15-second snippet only features her vocals.

"She got a body like an hourglass but I can give it to you all the time/ She got a booty like a Cadillac but I can send you into overdrive," she sings over a clapping beat. The full version of the upbeat and funky track is scheduled to arrive on July 29.

July 10, 2014 01:50:46 GMT
's "" has just landed at No. 1 on Billboard 200. Nielsen SoundScan reports that the singer's latest studio effort, which arrived on July 1 and is supported by hit single "Na Na", sells 105,000 copies in its first week.

"Trigga" marks Songz's second album to top the chart as its predecessor, 2012's "", also opened at No. 1 with 135,000 copies sold. However, the newest record posts Songz's smallest opening sales week for a full-length since "" came at No. 11 with 73,000 back in 2007.

July 09, 2014 22:11:07 GMT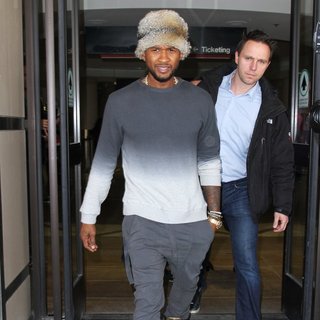 is added to the upcoming 31st annual MTV Video Music Awards at The Forum in Inglewood, California. The R&B singer is announced to perform his new music at the live event on August 24. He joins and in the lineup.

The announcement comes on heels of the release of his new single "She Came to Give It to You". It features and is produced by . It's expected to be included in Usher's next studio installment which is currently in the works.

July 09, 2014 09:06:36 GMT

's latest album, "", is a disaster. The LP has bowed at No. 200 on the Official U.K. Chart after selling 530 copies in its first week. That's only 2% of its predecessor "" which opened on the chart with 25,981 back in 2013.

Thicke's seventh studio installment, however, is expected to sell better in the U.S. It has been predicted to land somewhere inside Billboard 200's top 10 with around 25,000 sold. Still, that's considered a huge flop as "Blurred Lines" last year made its debut at No. 1 on the same chart with 177,000.

July 09, 2014 08:36:38 GMT

has been enlisted as a performer at the upcoming MLB All-Star Game. On Tuesday, July 8, MLB announced that the Broadway star would be singing the national anthem prior to the game at Minneapolis' Target Field on Tuesday, July 15.

The Tony Award-winning actress will also perform during the pre-game ceremony where 30 educators, who are all the winners of People magazine's "All-Star Teachers", will be honored. During the ceremony, the star who voiced Elsa the Snow Princess in Disney's "" will sing a cover of 's "Forever Young".

July 09, 2014 07:49:38 GMT

is pissed that fellow MMG artist is not supporting his upcoming album, "". On Tuesday, July 8, Meek unleashed his anger in a series of Twitter posts, saying that his labelmate had been "hating" on him.

The drama between the two rappers started after Meek announced his new LP a day before. MMG's members like , and Stalley all showed their support by sending out tweets or retweets about the anticipated project. Meek then noticed that Wale did not.

July 09, 2014 06:53:36 GMT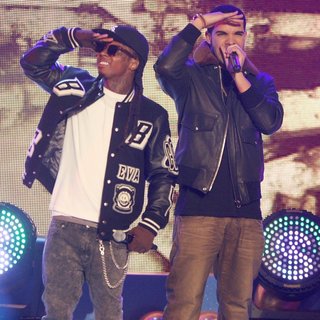 recently revealed what fans could expect from his upcoming co-headlining tour with . Talking to MTV on the filming set of his "Krazy" music video, Weezy said that there'd be a battle between him and the Canadian MC on the stage.

"The plan is just going - since, thank God, we've been so successful - just going back and forth with our hits, getting the crowd to go crazy," Wayne said. "And then just finally hitting the stage together and going crazy. I think it's something like a...It's a battle type thing."

July 09, 2014 05:47:57 GMT

Just a day after their "Dirt" arrived, releases the new single's official music video. Hitting YouTube on Tuesday, July 8, the nearly five-minute clip opens with an old man discussing a girl named Rosie who has been the love of his life.

The visuals then gives glimpses at the young version of the man and the girl. She brings her boyfriend lunch and ends up getting dirty with mud all over her face. On their wedding day, the man is seen chasing his bride while his hands are covered with dirt. As the visuals unfolds, it's revealed that the old man is actually mourning the death of his wife.

July 09, 2014 04:24:43 GMT

returned with a new single titled "Come Alive" on Tuesday, July 8. The hotel heiress/DJ shows off her more mature vocals as she talks about amazing forever love in the catchy, EDM-infused track.

"You make me smile / You make me dream / You make me feel alive," she sings the chorus. The song will serve as the latest single off her upcoming sophomore album, which is scheduled for release later this year via Young Money Records.

July 09, 2014 03:40:38 GMT

dressed as and covered 's "Fancy" during the Monday, July 7 episode of "". Donning a wig, a hat and a jacket, the funnyman played his guitar and harmonica as he hilariously sang the folk version of the hit track.

In the middle of the song, Crosby, Stills & Nash appeared alongside Fallon on the stage. The legendary musicians joined Fallon to sing the song's catchy hook that's originally performed by British beauty . They also played a snippet of "Suite: Judy Blue Eyes" at the end of the performance.

July 09, 2014 02:45:30 GMT

's new song from his upcoming album is here. Titled "She Came to Give It to You", the track was premiered on Tuesday morning, July 8 on Chicago WGCI 107.5's "Morning Riot with Tony Sculfield".

The up-tempo and dancey R&B number features Usher showcasing his smooth vocals over the beat produced by . then steals the spotlight as she emerges mid-song to spit her verses.