September 16, 2014 06:57:05 GMT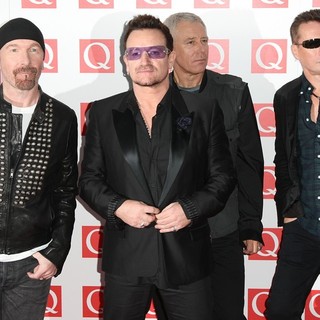 's camp addressed the criticisms regarding the surprise free release of their new album "" on iOS devices. The band's manager Guy Oseary told Mashable, "It's a gift from Apple. If someone doesn't like the gift, they should delete it."

"There are people who are going to be thrilled to get a gift. There are people who are not going to care to have this gift. We knew all of that going in. No surprises here. If someone doesn't like it, then great, that's OK, delete it. ... We just want to share it with as many people as possible. If you don't want it and you don't need it, delete it."

September 16, 2014 05:01:46 GMT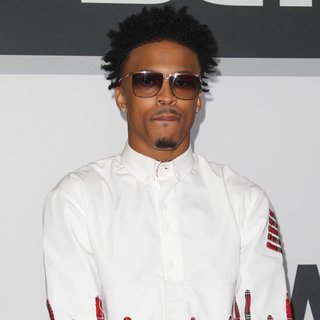 's concert at Irving Plaza in New York City on Monday, September 15 abruptly ended after he passed out mid-show. According to some videos taken by fans and uploaded to YouTube and Instagram, the singer was in the middle of performing a song when he collapsed and fell off stage and into the crowd.

Security rushed to the stage to help Alsina. According to TMZ, paramedics were seen loading him into an ambulance, but it's unclear if the New Orleans-born musician was taken to a hospital. The reason behind his sudden fall is still unknown.

September 16, 2014 04:43:01 GMT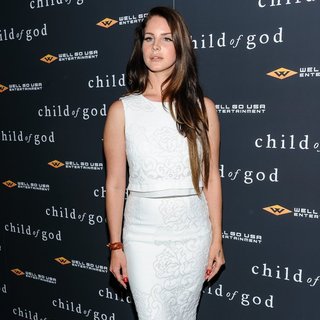 has been forced to cancel all of her performances and promotional appearances in Europe to support her latest album "" due to sickness. The unfortunate news was announced in a statement issued on Monday, September 15.

"For medical reasons independent of our will, the artist has been forced to cancel all promotional activities planned in Europe over the coming days," read the statement released by Del Rey's label Polydor/Universal to MTV. Details about her illness remain unknown.

September 16, 2014 04:04:54 GMT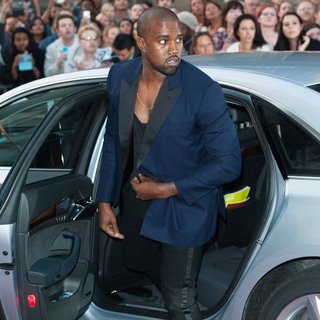 hits back at reports claiming he at his recent show in Sydney. The rapper halted his Brisbane, Australia show on Monday, September 15 to address the controversy and talk about how the media "sensationalizes" news in a five-minute rant.

"Welcome to today's news, ladies and gentlemen. We got Americans getting killed on TV, we have kids getting killed every week in Chicago, we have unarmed people being killed by police officers and we have Kanye West with an ice cream cone," he told the crowd.

September 16, 2014 03:02:20 GMT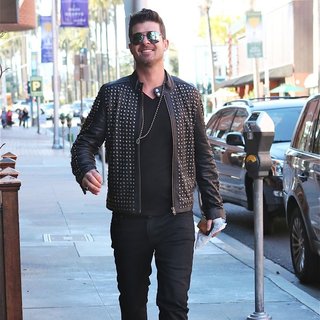 Nasty truths behind 's 2013 mega hit single "Blurred lines" have been revealed. In a court deposition obtained by The Hollywood Reporter for his lawsuit from 's family for allegedly ripping off the late singer's classic called "Got to Give It Up", the R&B star admitted he lied about writing the controversial track and said that collaborator wrote most of the song on his own.

Thicke said he lied about his involvement in the songwriting process out of jealousy. "After making six albums that I wrote and produced myself, the biggest hit of my career was written and produced by someone else and I was jealous and I wanted some of the credit," he said. "I tried to take credit for it later because [Pharrell] wrote the whole thing pretty much by himself and I was envious of that."

September 16, 2014 01:36:15 GMT
wrote a sexual song at a very young age. The former Nickelodeon star covers the latest issue of and says in an accompanying interview for the magazine that she penned the provocative song when she was only 14.

"I was 14 years old and ready to make an R&B album. I was like, 'Where is that collab? Where is that writing session? Where is my session with ? I'm ready. Let's go,' " the now-21-year-old star opens up about her early ambitions.

September 15, 2014 08:52:07 GMT

has unwrapped the music video for "Hurricane", a song they recorded for the soundtrack of "". In addition to the band's members, the clip features appearances from the upcoming movie's stars.

While The Vamps' Connor Ball, Tristan Evans, James McVey and Brad Simpson perform their catchy song, a boy named Alexander and the members of his family including dad and mom get involved in numerous incidents.

September 15, 2014 08:25:21 GMT

keeps releasing new music to build the anticipation of his highly-anticipated new album "". Shortly after debuting "Songs on 12 Play" featuring , Breezy reteamed with his collaborator for two remixes.

Both remixes arrived over the weekend via Brown's SoundCloud page. The two R&B superstars first join forces for their take on "Tuesday", OVO Sound's newest artist ILoveMakkonen's collaboration with the label's founder .

September 15, 2014 07:41:03 GMT

has announced the first official single of their upcoming fourth album, "". Titled "Steal My Girl", the track would premiere on radios across the world on Monday, September 29, the group's said on Twitter on Sunday, September 14.

The track was written by 1D's and Payne with Ed Drewett, Wayne Hector, Julian Bunetta and John Ryan - the same people behind the stars' hit "Best Song Ever". Bunetta and Ryan also served as producers alongside Paro Westerlund.

September 15, 2014 06:41:30 GMT

is not really a new face in music industry. She wrote songs for a number of fellow singers and self-released some albums and singles before coming to prominence as a female solo artist following the arrival of "All About That Bass" that became an internet sensation and eventually reached the No. 1 spot on Billboard Hot 100.

"All About That Bass" was released earlier this year as the 20-year-old starlet's debut single after L.A. Reid signed her to Epic Records. The song that promotes body acceptance and celebrates men and women of all sizes and shapes received generally positive reviews from critics even though many others blasted her and accused her of shaming skinny girls.

September 15, 2014 04:55:08 GMT

has responded to the comments made by about his music. The country-turned-pop star, who covered the latest edition of Rolling Stone, said in an accompanying interview that the rapper's "Backseat Freestyle" was her "go-to" song to feel good.

Talking to The Associated Press during ONE Musicfest in Atlanta on Saturday, September 13, Lamar praised Swift for supporting both his music and the hip-hop culture. He also said that the "Shake It Off" hitmaker's remarks showed that hip-hop shouldn't be defined to one audience or listener.

September 15, 2014 04:07:44 GMT

is one of those iTunes users who found 's "" automatically appearing on their iPhones annoying. The leader of vented his frustration about the Irish rockers' free album and Apple's invasive marketing strategy in a string of Twitter posts he sent out over the weekend.

"Get off my f**king phone. You couldn't come up with an actual marketing idea? F**k @U2 I don't want you. F**k . I didn't ask for you, I'm mad," Tyler wrote. "I did not [know] you were on my phone. Its legit like waking up with a pimple or like a herpe idk I did know you were on my phone. What the f**k."

September 15, 2014 03:08:19 GMT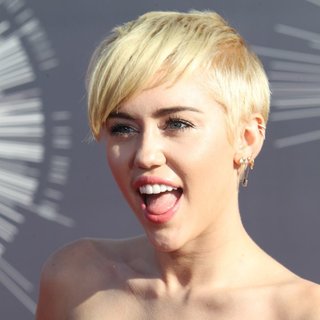 unleashes her inner rock 'n roll star for her version of 's "Babe, I'm Gonna Leave You". The pop superstar shared an impressive cover of the classic via her SoundCloud page on Friday night, September 12 and told her Twitter followers to "check dis s**t out."

Cyrus tweaked the song's title a little bit, writing "Baby, I'm Gonna Leave You". She puts her vocals to the test as she passionately sings the lyrics, "Baby, oh baby, I'm gonna leave you. Oh, baby, you know I've really got to leave you. Oh I can hear it calling me. I said don't you hear it calling me the way it used to do?"

September 15, 2014 01:57:48 GMT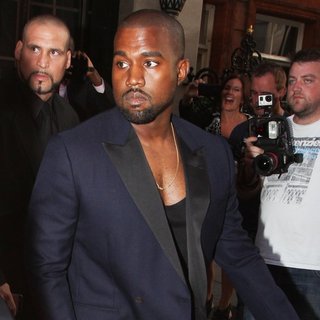 had an embarrassing moment when he brought his tour to Sydney, Australia recently. The rapper was about to perform the next song on his setlist when he told the crowd who packed the city's Qantas Credit Union Arena to stand up. He then halted the concert when noticing that there were still a few fans who remained seated.

"I decided I can't do this song, I can't do the rest of the show until everybody stands up. Unless you got a handicap pass and you get special parking and s**t," West said. He kept telling people to stand up and some fans started to boo two people who were still sitting.

September 14, 2014 13:42:26 GMT

and are star-crossed lovers in a music video for their collaborative single "Don't Be Gone Too Long". Set in a medieval kingdom, the clip sees Breezy being thrown into dungeon and Grande being locked up in a high tower.

The romantic-themed music video that also showcases Breezy's Hip-Hop moves and Grande's ballet poses was directed by the "Fine China" singer himself. "I directed this one also.. Wanted to do something different," he explained briefly to his Twitter followers.