January 25, 2008 09:39:55 GMT
' '' was doubted to even see the light but when 's personal manager that "everybody knows" that the album is completed, words quickly spread on the questions "when" and "how". The latest rumor suggested that Rose opts to go independent.

Rose allegedly is inspired by 's unconventional way of releasing their latest album, ''. When the Thom Yorke-fronted band ended the contract with EMI, the album was released digitally based on pay-whatever-amount-you-want. Apparently the idea also struck Rose's head, reportedly because their contract with Universal had also wound down.

January 25, 2008 09:16:31 GMT

VH1, the NFL and Pepsi have teamed up to throw away one of the the biggest parties of the year, presenting and performing live. Both acts will kick off the NFL Pepsi Smash series on Thursday, January 31 at 7:30 P.M. ET.

will also be featured as a special guest in the Super Bowl bash taking place at Jobing.com Arena in Glendale, Arizona. The celebration will be taped and streamed live on VH1.com and broadcast on the TV channel on February 2 at 9 P.M. ET.

January 25, 2008 08:48:43 GMT

Canadian band will step on a North America tour with British singer . The pop rock act are promoting 'Met a Man on Top of the Hill', a 4-songs EP containing their famous blend of rock, soulful voice and piano tingles.

They had finished the leg supporting and Silverchair and have now added a ten date tour which will also see Mika on stage. The trek begins on January 28 in Montreal, Q.C. and visits several cities like New York and Salt Lake City before concludes on February 15 in Vancouver, BC.

January 25, 2008 06:37:36 GMT

AceShowbiz have exclusively learned that will release a three-song digital EP on February 5. Among the tracklist is the first single from her upcoming full-length album, ''.

The -produced 'Outta My Head (Ay Ya Ya)' is one of the two brand new songs that will appear on the EP, the other one being 'Rule Breaker'. Both songs will also be included in 'Bittersweet World' which is slated to be released in March. Another song for the EP is a hidden gem from her last album.

January 25, 2008 06:07:01 GMT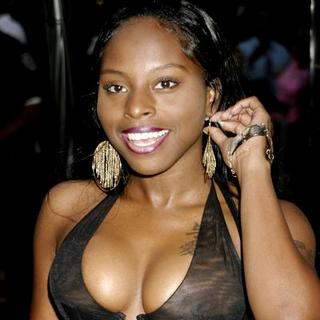 is still gearing up the work of her album despite unfortunate ordeals and run-ins with the law. The rapper who will soon release her first studio album in 7 years, have recorded a new track called 'Star Cry' that recounts her pain in the past 10 years.

The leaked track is recorded back in August before she was sentenced to a probation after smacking a neighbor with Blackberry. In the chorus she raps: "Lord have mercy/ I'm so controversy/ Bet you never seen a star cry/ I gave you my life/ You get my blood, sweat and tears/ Hip-hop's bad girl for 10 f***ing years."

January 25, 2008 05:02:39 GMT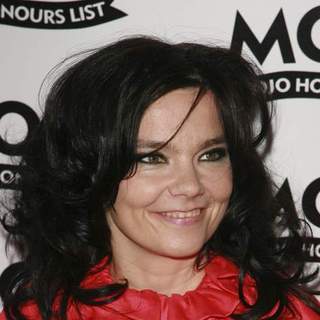 Icelandic star was slated to perform at an Australian music festival on Friday, January 25 but had to disappoint her fans when she cannot turn up. The singer apparently has a swollen vocal chords that forced her to cancel the show.

Bjork played a gig at the Opera House on Wednesday, January 24 night when she was told by doctors to rest her voice, which eventually took impact on the next day performance. The gigs are part of Sydney's Big Day Out event where other international acts like , and are also participating.

January 25, 2008 04:39:43 GMT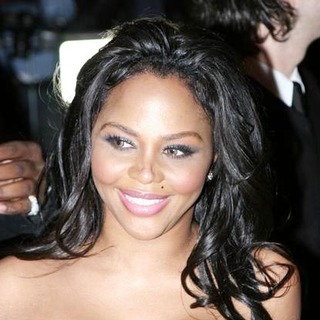 leaving Atlantic Records is no longer only a speculation. The label issued a statement, confirming the rapper's departure while at the same time hinting that they separated on good terms.

To AllHipHop.com, a representative of Atlantic said, "We wish Lil' Kim the best of luck in all of her future endeavours." The rumor on Kim's departure first sparked when she told DJ Kay Slay on Sirius Satellite Radio show that she has no hard feelings towards the label. Kim had been with Atlantic well over a decade, releasing her first four albums under their wing since 1996.

January 25, 2008 04:07:56 GMT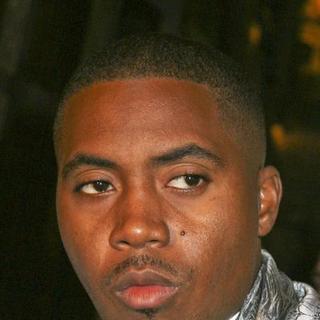 Unable to reach an ultimate agreement on the album title, and his label, Def Jam, reportedly will go separate ways. The rapper had previously made it highly-publicized that his new album will be named, 'Nigger', but the label finds it inappropriate.

The report was first outed by MediaTakeOut.com that quoted a source as saying "There is no way that we can put out an album with that title. Many retailers have already told us - flat out - that they won't carry (an album with that title)."

January 25, 2008 03:28:13 GMT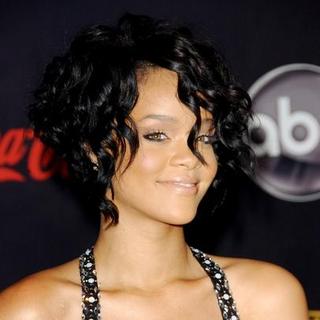 The 50th Annual Grammy Awards is shaping up with the announcement of more performers. , , and have been confirmed to take the stage on February 10, to perform their pieces.

Blige is slated to perform a gospel segment with Franklin who is named 2008 MusicCares Person of the Year, the Madison Bumblebees, the Clark Sisters, Israel And New Breed, and Trin-I-Tee 5:7. Meanwhile, too will not be alone on the stage for a duet is scheduled with '80s funk-rock band The Time who are reuniting for the occasion.

January 25, 2008 02:59:50 GMT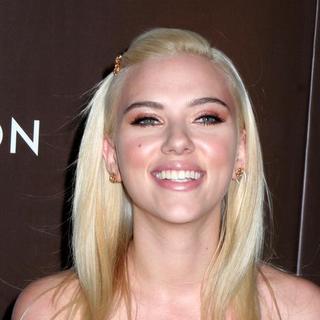 will release her debut album this year. While it's no longer a secret that she holds a passion in the music field, the acclaimed actress chooses to have a cover album for her first instead of an album full of new materials.

Johansson who will portray the titular character on '', has compiled her rendition of song. The production is taken by Dave Sitek from and collaborations come from guitarist, Nick Zinner, and Celebration's Sean Antanaitis.

January 25, 2008 02:24:54 GMT

New buddies, and are finding each other more interesting. After the soccer star appeared on Snoop's reality show, 'Father Hood', and tied a deal to launch a slipper business with him, he has now agreed to rap on Snoop's new album.

An unnamed source had told The People magazine that Snoop offered Beckham to contribute a verse, which was then taken seriously. "Snoop thought it'd be a laugh and David is going to give it a real go," the source said. "They are huge names so the song's bound to be a hit-even if it's no good."

January 25, 2008 02:02:48 GMT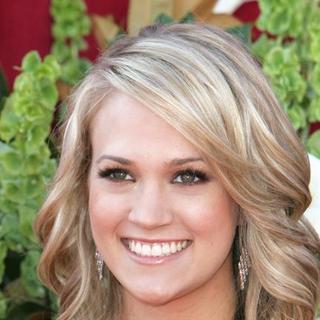 The second single from 's second album, '' has been determined and received a good chart performance even before its release in December 2007. The single which has peaked at #12 on Billboard Country chart is 'All American Girl' which music video gives the emphasize on the title.

The clip was premiered on Wednesday, January 23 and once again portrays the work of Underwood's frequent collaborator, director Roman White. The pair had won several awards last year for Underwood's 'Before He Cheats' music video.

January 24, 2008 08:57:29 GMT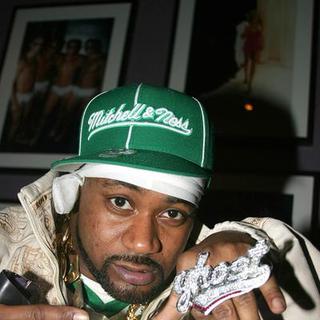 Disappointed with the sales number of his latest record, has threatened to quit the music industry. His seventh solo album '', opened at #41 on Billboard Hot 200, selling only 36,000 copies in the first week and he blames it on illegal download.

The rapper who is also a member of owns more than 100,000 affiliates in his MySpace page but his disc sale never goes beyond that. He posted a video on YouTube to show how pissed he is when the math doesn't add up and concluded that people would rather download the album for free instead of spending cash on it.

January 24, 2008 08:16:31 GMT

Aspiring musician has shot down 's dream of performing a duet with her. McPhee who is an American Idol alumna said that she would love to record with Tunstall, who has become her own idol.

However, Tunstall responded to this rather unfavorable saying that she does not like the reality show. She said, "I'm not a big fan of the reality TV-show-pop-star thing. It chokes the market in terms of young original talent. There's a strong element of karaoke in pop TV shows. I like artists who fire my imagination."

January 24, 2008 07:52:59 GMT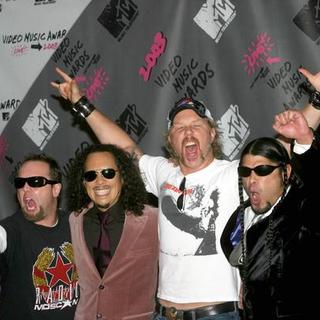 's first studio album in five years is due early this year but sources reported that it has been delayed again. The ninth album which is yet-untitled was slated to hit the stores in February but it was postponed to April before moved further back to September.

Stereowarning.com reported that the band are still in the studio working on the album, thus the possibility to release the effort in April is quite thin. In a December 2007 interview with Rolling Stone magazine, frontman Lars Ulrich said that the only thing left for them to do were overdubs and James Hetfield's vocals.