March 27, 2008 04:01:52 GMT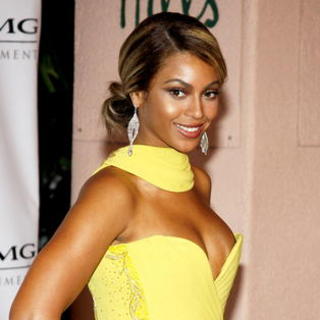 It has been known that is working on her third studio album that has been to have dancey vibe. A new song called "Beautiful Nightmare" has surfaced on-line, allegedly taken from the new album which is yet untitled.

True to the promise, "Beautiful Nightmare" is song that has the disco beat. This piece, however, is also speculated to be a material that did not make the cut on her 2006 album "".

March 27, 2008 03:21:49 GMT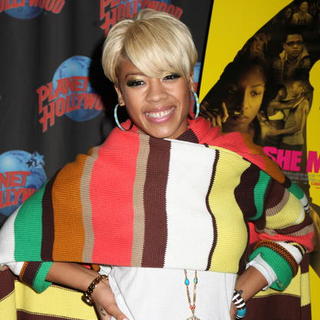 A new video joint from has been premiered on Yahoo! Music yesterday (March 26) for her song "Heaven Sent". It is the fourth single from her 2007 album "" and its video was shot in Hawaii with renown director Benny Boom.

In a press release, it was revealed that along with this video, Keyshia had also shot two other back to back videos where she becomes the featured artist. She shot in Atlanta a video for rap group C-Side's debut single "Boyfriend/Girlfriend" and in Miami for 's "I Got a Thang for You".

March 27, 2008 02:59:20 GMT

Australian duo have premiered the music video of "This Love", the third single from their sophomore set "". The girls interestingly brought in their boyfriends Dean Geyer and Azaria to the 'bed' in this clip.

It was shot back earlier this month in several locations in Sydney, Australia where local press were brought in to go behind the scene. One shot of the twin sisters' video was taken at a state-of-the-art hotel called The Storrier in Potts Point.

March 27, 2008 02:32:19 GMT

Like many artists who made themselves successful worldwide, is also taking in some impacts from it. The rapper is being sued by a Maryland producer named Dayna Staggs aka D'Mystro who claimed that West sampled his song "Volume of Good Life" for West's "" single "Good Life".

Staggs provided the paper evidence along with the lawsuit that was brought up on March 20, enclosing the music sheet for comparison between the two songs. Staggs, in the stated that his "Volume of Good Life" was copyrighted in the '80s and was released under Pallas Records internationally soon after that. Furthermore, Staggs also claimed that he brought up the case in November 2007 by sending cease and desist letters to BMI, the company that represents Roc-A-Fella Records and Def Jam where West released his album under, but received no favorable reply.

March 26, 2008 09:21:40 GMT
's next project will be . The uber producer who is known to be keen on collaborating with many different genre of artists, will assist the British all-girl group in their next album.

Timbaland became acquainted to the girls while he was working with and on Madonna's brand new tracks "4 Minutes to Save the World". Being in a London studio for the recording of the song, Timbaland was introduced to the girlband during meal breaks and immediately hit it off with them.

March 26, 2008 08:19:37 GMT

has more plan going ahead for his 2007 album "". A deluxe edition is prepared to hit the stores in a couple of months with a string of brand new tracks plus, possibly, a DVD that chronicles his U.S. tour to promote the album. One fresh joint titled "Forever" is also slated to be added into the set.

"It's very fortunate, my label wants me to repackage the album and release some new records," Brown explained. "I've been recording a lot of new records as well as having some songs that haven't been released yet that I can put on my repackaging. I might put my tour that I did in the States on my repackaging. I did a big tour in the States. I want to put that in the DVD part, add some of my videos on it."

March 26, 2008 07:28:32 GMT

Multi platinum metal band have begun the series of promotional campaigns in anticipation of their upcoming release, "". Beside mapping out a U.S. and European tour, the band have also shot the music video for "Inside the Fire", the first single from the Reprise Records album.

They are scheduled to have warm-up gigs beginning April 26 in North Little Rock, A.R. before heading to Europe in June and back to North America and Canada to launch "Rockstar Mayhem Tour". Joining them on the latest tour are , , and many more. Helmed by "Warped Tour" founder Kevin Lyman and John Reese, "Mayhem" will start in July.

March 26, 2008 06:34:01 GMT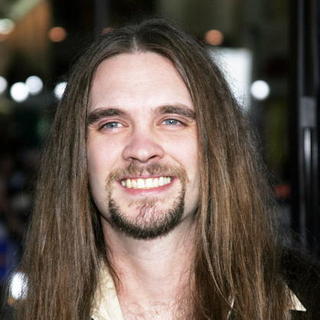 A number of American Idol alumni are set to pass on their knowledge and experience while being contestants of the reality show. Serving as mentors this year on Idol Camp are fourth season runner-up , fifth season finalists Paris Bennett and as well as season 3 finalist Jon Peter Lewis. The last two are particularly not new to the camp for they have been mentors in last year's batch.

As many as 150 Idol hopefuls that are comprised of kids between 10 to 15 years old will participate in this Idol Camp that runs in two-weeks segments starting June 15 and ending August 23. The program launched as part of the Fox TV show has moved from last year's venue in Massachusetts to West Coast's San Bernardino mountains.

March 26, 2008 05:14:21 GMT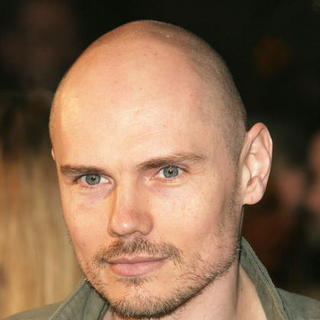 Unhappy with the image portrayed on the "Pepsi Stuff Promotion" and Amazon.com, are blaming their former label, Virgin Records. The rock band are suing Virgin for the use of their name, music and image in the ad to market the soft drink and in the Internet-based business.

The Pumpkins claimed that the ads for worldwide promotional campaign is a form of breach of contract because Virgin did not ask for the band's permission. The rock act that is now comprising only Billy Corgan and Jimmy Chamberlin filed a lawsuit on Monday, March 24 in Los Angeles Superior Court, stating that "Virgin has deceived and confused the public into believing that (the Pumpkins were) affiliated with the promotion."

March 26, 2008 04:38:42 GMT

A bad weather has forced to postpone their to conquer all seven continents within 9 months. They boys who intend to break a world record as the first band to ever do so, received the bad news on Tuesday, March 25, being told to change the plan to another day because their destination, Antarctica, was not so flight-friendly that day.

They have arrived in Santiago, Chile on March 23 to perform and were scheduled to head to the chilly continent two days after. "Bad weather in Antarctica, go figure. We were sort of aware that this might happen, but, to be honest, we're just hoping some other band doesn't slip in by boat or something and set the world record right under our noses," frontman Patrick Stump joked.

March 26, 2008 04:11:44 GMT

moved the crowd at the premiere of "The Hills" on Monday, March 24. The pop singer who will soon release her eleventh album, "" made a short gig at the party, singing her 2005 single "We Belong Together" as well as her brand new singles "Touch My Body" and "I'm That Chick".

Mariah who wore her signature tight skirt topped with a gold jacket, was backed up by a live band, three back-up singers and four dancers from America's Best Dance Crew. "I've always been a huge Mariah fan, and she's just so beautiful and talented," said one of the "Hills" stars, . Other cast of the MTV series, added that Mariah is "such an amazing singer". The performances of Mariah can be found on her .

March 26, 2008 03:35:21 GMT

have posted a new video for their single "Salute Your Solution" that is taken as the first single off the recently-released album "". All the album, the single and the video were released at relatively the same time yesterday (March 25).

The video is available on the band's for both streaming and embedding. There is also a widget that can be uploaded to HTML web pages. Directed by the renown Autumn de Wilde, the black-and-white video shows numerous photographs of the band jamming in their studio.

March 26, 2008 03:16:48 GMT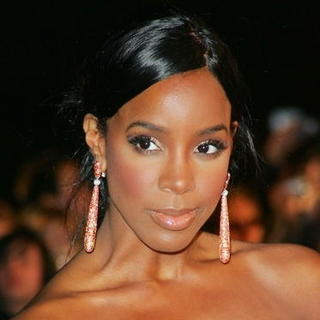 There has been a report that will begin recording for her third solo album next week. The former singer has just completed the recording of "", the re-release of her sophomore effort that did not do quite well on the market when it was dropped in 2007.

CoventryTelegraph.net was the first to report that Rowland is due to enter the studio again for her third album. Unfortunately there has been no further details revealed although the publication managed to interview her while serving a performing duty at BBC 1Xtra Live concert.

March 26, 2008 02:43:40 GMT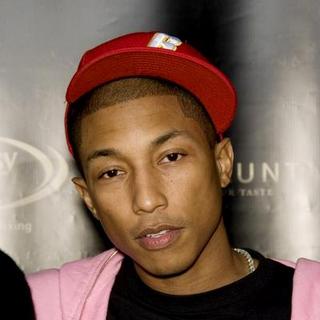 , one third of Hip-Hop supergroup N.E.R.D., revealed that their upcoming album will be called "". The producer plus the other two members Shay Haley and Chad Hugo explained that there is a great meaning behind the title which was inspired by the Discovery Channel.

"It's a mixture of senses that may cause a person to experience colorful hearing, auditory smell," Shay explained to MTV News. "For example, you might see something, and it might trigger a song. You might hear something, and it might trigger a taste in your mouth. When we created this album, it was the music we envisioned while creating it. We decided it would be the appropriate title for the album."

March 25, 2008 08:15:05 GMT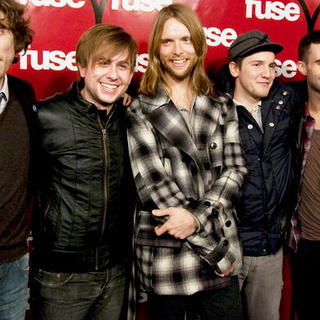 Still on the heels of their 2007 album "", will tour across U.S. starting this Summer with the companion of . The two rock bands have teamed up for a headlining tour that begins July 25 in Virginia Beach, V.A..

"Love Song" crooner will open the dates up till August 26 and hand out the baton to fellow Epic Records artist for the rest of the dates that stretch up to October 4 in West Palm Beach, Fla.. Tickets for the environment-friendly tour will go on sale through Ticketmaster and Live Nation on Friday, April 4. Complete tour dates can be found .