December 27, 2007 06:38:05 GMT

New details on 's highly-anticipated fourteenth studio album have surfaced, including a release date and song titles. The not-yet-titled album which will be their first in three years following 2004's '', will be dropped on April 1 worldwide and March 31 in Europe.

Eleven titles of the song have even been spilled via U.K.'s Virgin Radio website. Fans can also get a preview of the album by heading over to that will be launched on January 1, 2008 to see special video clips.

December 27, 2007 06:01:28 GMT

A 'flatline' has been put on the official website of 's alter ego band, The Black Parade, indicating that MCR members have put the side project to an end.

The Black Parade was a fictional group that MCR created to support the album under the same name that was released in October 26. now puts a flatline graphic that is commonly used as medical term to indicate death and the phrase BPM 00.

December 27, 2007 04:09:32 GMT

The year's most controversially -released album, '' will be performed by on a TV special and webcast on New Year's Eve and New Year's Day. Current TV and holds the right to broadcast it starting from December 31 at 12 A.M. ET.

According to Billboard.com, the rock band will showcase the album in its entirety in an hour-long set that had been pre-taped. It will then be repeated three more times until the New Year's Day, the same date 'In Rainbows' is physically released in U.S. via TBD Recordings/ATO. See below for schedule.

December 27, 2007 03:05:06 GMT

Refusing to go mild this time, Hip-Hop duo 's one half member, , announced on Christmas day that he will release his second solo set, 'H.N.I.C. 2' in multiple languages, to be specific, 1,400 of them.

The album, which will hit stores worldwide in March 2008 through Voxonic Music and AAO Music/Reality, will have the rapper's voice converted to many foreign languages with translation technology that has 99 per cent accuracy.

December 27, 2007 02:28:28 GMT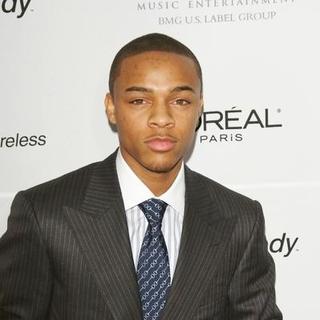 The latest music video pulled from and 's joint project has been premiered. The clip is for the Rick Rubin-produced song 'Hey Baby (Jump Off)', taken as the second single from ''.

The song is based on 's 'Going Back to Cali'. Omarion, who at one shot sports his now infamous not-dreadlocked hair, said in an interview with MTV that he "gets a chance to really let loose with his dancing" in the video.

December 26, 2007 05:25:21 GMT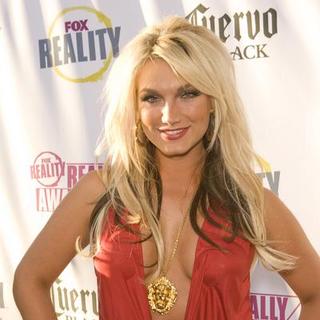 has confirmed that she is working on a new album which is expected to come out sometime in 2008. The confirmation was made by the daughter of famous wrestler, , herself via a new blog on .

In the site, the 19-year-old pop singer noted down, "Good news! New album is in the works! Doing it all by myself! Not leanin on anyone but me...but hey! Thats the only way you know it will turn out you! right? lol Its gonna be great- playing and writing a lot about this crazy, mixed up, but always adventurous year! Looking forward to giving everyone a wonderful piece of work!"

December 26, 2007 05:05:17 GMT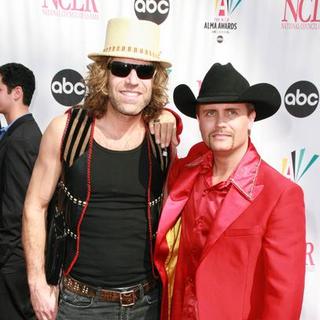 The country duo, , reportedly is taking a break from touring in 2008. According to Billboard.com, the singers and writers of 'Save a Horse (Ride a Cowboy)' will put the tour on the side for at least half of 2008. Allegedly, the decision was taken because Big Kenny was suffering from his previous car accident.

To Billboard.com, John Rich revealed that Big is still experiencing an upsetting long-lasting effects of a car accident a few years back. He said, "It's killing him. At the CMA Awards [in November] it was all he could do to get out there and get through it. It was hard for him to even hold his arm up to play the guitar."

December 26, 2007 04:26:22 GMT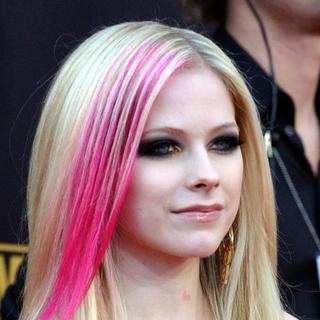 was reported to extending her upcoming world tour in support of her third album ''. In the 'Complicated' hitmaker's official site, it was announced that apart from her North American tour, she will also do European tour.

The European tour will kick off on May 26 at Carling Academy Glasgow, U.K., and wrap on July 7 at Sportovni Hala in Prague, Czech Republic. In the tour, the young rocker will perform at various venues throughout the U.K. and Europe, including O2 Arena in London, Zenith Paris in France, Philipshalle in Dusseldorf, Germany, KB Hallen in Copenhagen, Denmark, Siemens Arena in Vilnius, Lithuania, and Petofi Csarnok in Budapest, Hungary.

December 26, 2007 03:15:09 GMT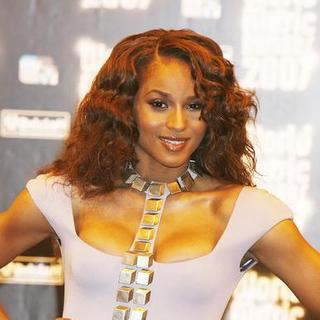 has premiered a music video of 'That's Right' from her second album, 'Ciara: The Evolution'. The clip for the track, which was put out to be downloaded on , features who also produced her debut single 'Goodies'.

The video starts with a close-out shot of a gas station and sounds of telephone rings. The scene then changes to a setting where three women, Ciara, fellow R 'n' B singer and Ciara's head-choreographer, are sitting in a car at a gas pump. Responding to the ringing of the telephone, Ciara then sends the caller to voice-mail and opens up a discussion of how she's taking independence from her boyfriend. Following the discussion, the scene changes to where Lil Jon can be seen shouting "I bet you won't get crunk!"

December 22, 2007 05:26:24 GMT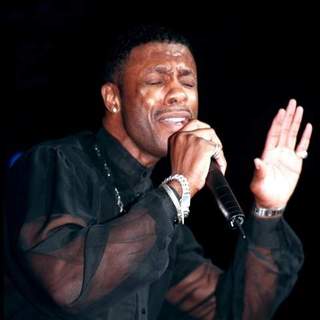 is expected to release new album next year. According to Reuters, the American R 'n' B artist will release "", his first after more than five years, on March 18, 2008.

In the album, Sweat will sing a duet with Keyshia Cole and Athena Cage on "Love You Better" and on"Butterscotch" respectively. He will also showcases his falsetto vocal for the first time on "Somebody". Further, this album will be Sweat first album released under Atco Records and will feature "Suga Suga Suga" as the first single. Other tracks include "Just Wanna Sex You" and "Never Had a Lover".

December 22, 2007 05:07:46 GMT

The music video of 's official first single 'Love is Free' from her 2008 album '' premiered on-line. In the music video , the blues rock singer as often can be seen singing accompanied by her acoustic guitar. As the previous music video showcasing another single from the album 'Shine Over Babylon', it also picks up the environmental and poverty issues.

The video was started in black and white nuance showing Crow walking toward a boat bringing along her guitar. As she rides the boat, colors filled the screen. It depicted situation where wrecks along the river Crow's is passing were scattering everywhere and people are playing music and having fun on top of the wreckages.

December 22, 2007 04:09:09 GMT
After four years in 'hibernation', is ready to release a new album some time on spring 2008. Words said that the 33-year-old Canadian-American singer is putting finishing touches on her seventh studio album, "". Allegedly, the 'Jagged Little Pill' hitmaker is currently working on cutting down the materials to only 11 tracks in the following weeks.

Concerning the album, Morissette opened up that the album that is produced by former Frou Frou member, Guy Sigsworth, dug deep into her personal struggles throughout the last few years. About it, she commented, "Really, in the end, the personal struggles are political. Our emotions align themselves with larger symptomatic things in the world. We face a large war out there, but (the album) more closely reflects the war in peoples' living rooms... the icy silence at home, versus the big cold war."

December 22, 2007 03:27:17 GMT

As their 2007 tour was being acknowledge as one of the top-grossing tour of the year, is reported to be back on the road to do extended tour in 2008. Following the news, it was reported that details about the 2008 tour have been shared. According to the band's fansite, , the band will do a 40-cities tour throughout the United States and Canada kicking off April 2008 in San Juan, Puerto Rico.

For the part of the tour, the rock band will make rare appearance in locales where they haven't performed in over a decade, including in Austin, Orlando, Jacksonville, New Orleans and Winnipeg. They will also play at new venues in Chicago, Detroit, Philadelphia and Seattle. Reportedly, the band will give the complete tour announcement in mid January 2008 and it was said that the details will be made available at .

December 22, 2007 02:38:11 GMT

Nominated for the 50th Annual Grammy Awards nominee in the category of Best Alternative Album, 's second album "Neon Bible" brought more good news to the indie rock band from Montreal, Canada. On Friday, December 21, the album that is positioned on number 4 in 2007 NME albums of the year were announced to be among the nominees of the 2007 Shortlist Music Prize.

On the 7th annual Shortlist Music Prize, the album that is debuted at #2 in the United States is going to face fifty-three other albums that have yet been certified gold by the Recording Industry Association of America. Among its tough contenders are 's "Volta", 's "Into the Wild Soundtrack", 's "The Reminder", 's "Because of the Times", 's "Kala", 's "Elect the Dead" and ' "Black and White Album".

December 21, 2007 09:37:42 GMT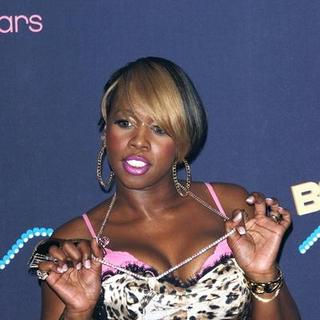 Having to face serious charges for allegedly shooting an acquaintance, might have to cancel her European tour. The problem arose after the request of the hip-hopper to travel Europe for a five-country concert tour has been denied.

On Thursday, December 21, in New York City, Manhattan State Supreme Court Justice Rena Uviller said that the 26-year-old rapper could not leave the United States because of her criminal charges. Uviller stood on her decision though Ma's attorney, Ivan Fisher, told her that the tour would gave earn Ma as much as 40,000 dollars which she needed because she weren't able to make any booking or recording contracts after her arrest.