March 05, 2008 03:18:07 GMT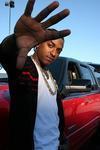 Started off as a coincidence in the studio, came out with an idea that and him should do an album together. Although no dates have been announced, in an interview with Rhapsody, the R'n'B singer revealed that they will release a joint album called "Best of Young Worlds".

"So I come out the booth," Lloyd explained on the encounter. "Weezy go in and do about 38 bars. The beat cuts off and he's still rapping. He's just killing it and I'm saying to myself, 'Oh this dude is incredible. I gotta work with this dude for real.' And from there, we started our relationship. We've even talked about doing an album together and calling it Best of Young Worlds."

March 05, 2008 03:00:38 GMT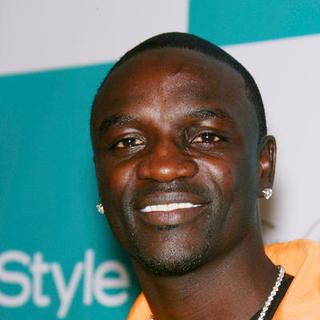 Just when people start wondering where is the follow up to his Grammy-nominated album "" (2006), came with the announcement of the new album. He is in fact "practically done" with the album which will be his third effort.

"We're trying to get it out by the first week of May," Akon told MTV News in Los Angeles. "The album is practically done now. It's called Acquitted." The singer who was featured in the remix of 's "Wanna Be Startin' Somethin'", said that he hopes to release a single featuring the King of Pop as the lead. "It's a worldwide record," Akon continued. "The record is so huge. It's too big. (Michael's) the only person I could have collaborated with. The other (songs) on the album are huge though."

March 05, 2008 02:35:41 GMT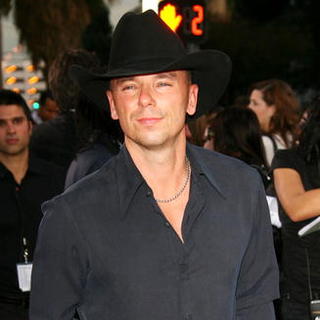 rules way above his peers in dominating the Academy of Country Music Awards nominations. The country crooner who released his eleventh studio album "" last year, receives as many as 11 nods while others go below seven nods.

Among the categories Chesney is nominated in are Top Male Vocalist and kudos for his album, single, video and song. Chesney, who is a reigning ACM Entertainer of the Year is again running for the same category this year and should he win the title again, he will be in tie with as the prime academy winner in the category.

March 04, 2008 08:31:37 GMT
has been tapped to be one of the performers at the 21st Annual Nickelodeon Kids' Choice Awards which is held the end of this month on March 29. The singer who appeals to tweens, will perform live from UCLA's Pauley Pavilion, Los Angeles along with Nick's very own artist The Naked Brothers Band.

"Nickelodeon and the Kids' Choice Awards are about showcasing all things that are hot and now with kids, and Miley Cyrus and The Naked Brothers Band rule with our audience," said Paula Kaplan, Executive Vice President, Talent and General Manager, West Coast, Nickelodeon. "We are very excited that they'll perform live for the biggest kids' audience of the year, and that talent like , , , , , and many others yet to be announced, will join in the revelry and chaos on the night where Hollywood will meet the slime."

March 04, 2008 07:39:03 GMT

A new joint from has been released. The Reggaeton dropped the music video of "Somos De Calle" that is used as the soundtrack to his 2007 film, "".

The video was directed by Giorgie Rivera and takes set in the 1990. The title of the movie is often referenced in the clip. "Somos De Calle" along with other tracks used in the movie like "Impacto (Remix)", "La Fuga" and "Solido", will appear on album "Talento De Barrio Soundtrack" which will be released later this month.

March 04, 2008 04:51:39 GMT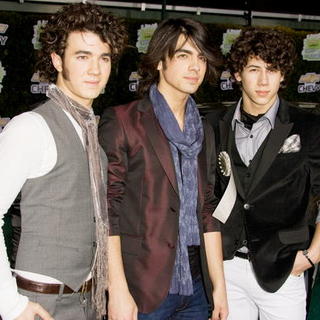 ' self-titled album will soon be available for European countries for Universal Music Group have struck a deal with the boys' U.S. label Disney Music Group's Hollywood Records to release it in Europe via Polydor Records. The album which is the second effort from the three-piece will be available there in June.

"This band is one of our key priorities for Europe," said Max Hole, executive VP, Universal Music Group (UMG) International in a statement, "and we are keen on creating the same phenomenon in the region that has taken hold in the U.S." UMG also own the right to "" distribution in Canada and Latin America.

March 04, 2008 04:20:04 GMT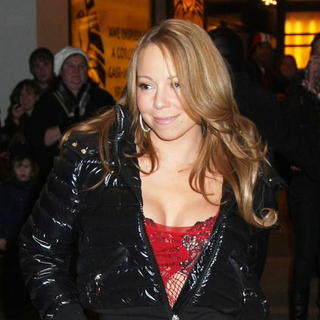 Scoring a successful season with their Idol Gives Back program last year, American Idol is giving back to the community for the second time in this seventh season. Like the first one, the second cycle will see a number of stars lending hands to encourage people to donate for the charity event.

The fresh batch include , , , aka Fergie, , , , , , , , and NFL stars Payton and Eli Manning. They will each give their contribution on the event which will air on Fox on April 9 at 8:00 P.M. ET/PT.

March 04, 2008 03:50:13 GMT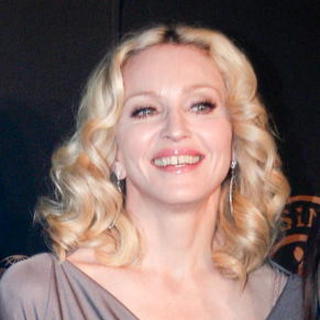 Having to induct her to Rock and Roll Hall of Fame, is treated with other forms of tribute. and the reunited The Stooges will perform during her induction ceremony which will be held next week on March 10 at Waldorf-Astoria Hotel.

Pop who is the lead vocal of The Stooges, has been known to be Madonna's opening act at the Dublin date during her Reinvention Tour in 2004. He reportedly has agreed to perform the punked up versions of her hits as a tribute. Meanwhile, both The Stooges and Madonna are Detroit natives.

March 04, 2008 03:16:31 GMT
Reports may have been published regarding scrapping their reunion tour, but a new report on Billboard.com said that the news is actually not accurate. Frontman may undergo medical tests but shows are merely postponed, not canceled.

The rock band announced a U.S. reunion tour back in January 2007 and have extended it to 2008 with dates stretched up to April 24. However, a statement was issued by the band's camp on Monday, March 3 that Eddie who has battled cancer and substance abuse "is undergoing a battery of comprehensive medical tests to determine a defined diagnosis and recommended medical procedures." No other details have been released regarding Eddie's state of condition.

March 04, 2008 02:37:26 GMT

A duet between and on a song called "Dramatic" that has been played at Ryan Seacrest's radio show and circulated all over the net apparently is recorded without both artists' knowledge. Reps from Spears and Montag insisted that their clients know nothing about the song and that the stars had never had a recording session together.

Montag's publicist explained, "Heidi has no knowledge of this recording. She did do a demo of this song for possible use on her record, but that recording had a male vocal on it, not Britney Spears." Meanwhile on the other side, a source told Perez Hilton, "Heidi and Spencer got their hands on an old demo recording of Britney's that never made it onto any of her albums."

March 04, 2008 02:21:24 GMT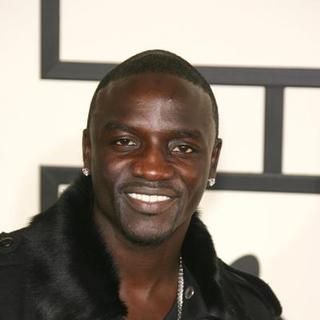 is still spawning singles from his 2006 Grammy-nominated album, "" and the latest one pulled from his effort is the featuring song "I Can't Wait". The single which will be released later this month is the seventh from the album, and reportedly will be the last.

The music video for "I Can't Wait" has been shot with Bryan Barber who previously directed for 's "Wouldn't Get Far" and 's "Ain't No Other Man". The video opens with T-Pain on the piano and Akon singing beside his sports car. Akon is also pictured getting smitten to a woman he meets outside a club and then he follows her.

March 03, 2008 09:11:10 GMT

Island Records artist have premiered the music video of their debut single "Corners" that will appear on their upcoming EP of the same name. The melodic rock band will also release a debut album in Summer and jump on a tour starting this March.

"Corners (EP)" will be dropped on March 31, including the songs "To the Surface", "What You Waiting For", and "Get the Feeling". Beside completing this EP, the band that were formed in 2006 have also finished the full-length album with producer Victor Van Vugt (, Nick Cave, ).

March 03, 2008 07:32:18 GMT

Before heads to his cell, he releases a music video from his upcoming album. The rapper who is due to serve a three-and-a-half years of prison state, premiered the clip of "The Life", a track which is expected to be the second single off "H.N.I.C. 2".

The video is directed by DanTheMan who is the frequent helmer of his music videos. The director also sat for the music video of "ABC", Prodigy's first single off the album. Meanwhile, it was that he will translate the upcoming album to 1,400 languages, including Spanish, German and French. The album itself is due to be released on April 8 along with a DVD titled Free P that contains music videos for the tracks in the album.

March 03, 2008 07:04:53 GMT

Scheduling some concert dates in Japan, have to pay up instead of being paid. A Japanese promoter agency has won a lawsuit worth $200,000 on Friday, February 29 after they rap group missed a series of tour dates.

World Mix Entertainment claimed that the three-piece did not attend scheduled shows in Nagoya and Okinawa back in December 2006, causing the shows to be scrapped off and tickets to be refunded. According to reports, the contract was supposed to include providing catering, a box of Philly blunts, one "big sack of marijuana," two cases of Miller Genuine Draft, two bottles of Hennessy, two pepperoni pizzas and other specified items.

March 03, 2008 05:18:15 GMT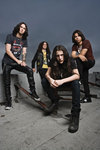 Interscope Records artist , are just a few weeks away from releasing their debut studio album, "". And for that they have mapped out an extended tour schedule to give fans a preview of their materials.

The additional dates will start today, March 3 in Houston, T.X. and end April 4 in San Antonio, T.X. In a special occasion to celebrate the release of "Light From Above" on March 18, the rock band comprising of Gabriel "Weeman" Garcia on vocals and rhythm guitar, Alex "Lex" Nunez on lead guitar, Zachary "Zakk" Sandler on bass and Steven Spence on drums, will hit Hollywood's Key Club on March 19 with Daughters of Mara and Vaylor.