May 24, 2008 07:35:36 GMT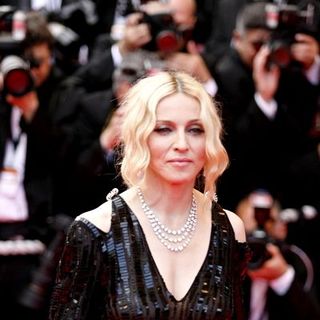 Latest news comes from multi talented pop diva as she has confirmed the details for her second single which is "Give It 2 Me". The singer has confirmed that the song which will be officially released in mid-June has already got its music video shot.

Madonna stated in an interview at BET's 106 & Park earlier this week, that the clip for the single has been filmed in early April and is directed by Tom Munro. Just like on the track, the video will also feature who also co-wrote the song with Madonna.

May 24, 2008 06:55:27 GMT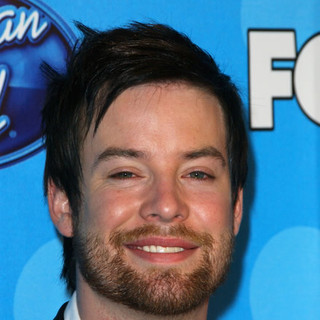 has been stealing the headlines lately, certainly because the fact that he "surprisingly" wins the American Idol's seventh season with a solid margin over . Although arguably considered as a shocking result, new reports suggested that Cook's victory at the Idol was not in vain. It's proved by the success of his first single "The Time of My Life" that already tops the iTunes download charts on Friday, May 23.

Not only "The Time of My Life" other three songs that he sang on this week Idol's final on May 20 also listed on the top four downloads at iTunes. The songs are, "I Still Haven't Found What I'm Looking For", "Dream Big" and "The World I Know".

May 24, 2008 06:17:51 GMT

Music fans are being set to have a big feast at the end of the year with some new albums from the top seeded musicians of Universal Record Company and its labels Interscope-Geffen-A&M Records. Report from Entertainment Weekly.com said that this fourth-quarter of the year fans could purchase new sets from , , , , , and .

The news comes from a source that claims that the company's market-share leader has set to release those artists' new LPs this fall. Moreover, although no exact dates are being set yet, a representative from the label stated that most of the albums will be dropped just before the holiday season starts.

May 24, 2008 04:14:02 GMT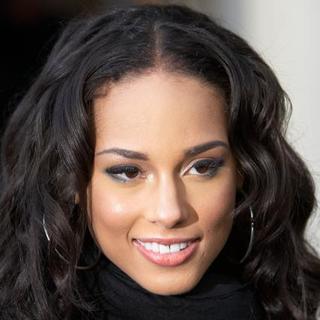 It seems that is not only keen on making R 'n' B stuffs but she also has a dream to make a rock music. This fact occurred after the singer hinted to RollingStone.com that she would love to do some collaboration with rock musicians.

That idea came to Alicia's mind ever since she did a duet with at the Live Earth concert in 2007. After that, the singer has already set her mind on another collaboration with other rockers, such as , , and .

May 24, 2008 03:23:50 GMT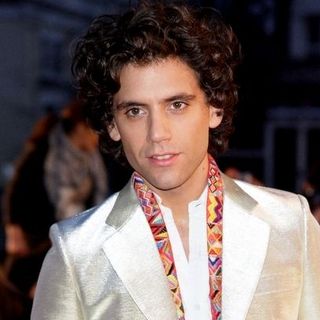 After having a successful debut album with his "", which was dropped in 2007, singer doesn't want to wait long to release his sophomore effort. The British singer has revealed to Billboard.com that he has started the work for his new LP saying, "I'm writing my second album."

The singer also confirms that he has already had some songs that will be put on the new LP and he will build the new set from those songs. "It's all about building those songs after the process of the first album, and they're coming along, which is comforting." Two new songs that reportedly will be included for the forthcoming record are "How Much Do You Love Me" and "Holy Johnny."

May 24, 2008 02:26:32 GMT
Getting close for the release date of their upcoming album "", has just premiered the music video for their new single from the set, titled "Pork & Beans" on May 23. The new clip, which was shot by director Mathew Cullen, is a unique one as it features lots of spoofs from popular YouTube videos.

Beside that, on the video Mathew also taps some popular celebrities of YouTube community such as Tay "Chocolate Rain" Zonday, Chris "Save Britney" Cooper, Miss Teen USA contestant Lauren Caitlin to appear on it. Another famous names that was also being featured on the clip is ' ex-husband .

May 23, 2008 09:08:54 GMT
Still preparing the release of his upcoming LP "", a new song from that will be on the set has leaked on-line. The single is titled "Universal Mind Control (U.M.C.)" and it features a collaboration with .

Although has been confirmed as one of the songs on his new LP, it is still not clear whether "Universal Mind Control (U.M.C.)" will be the lead single from the upcoming record or not. Other songs that reportedly will also be featured on the album are "Make My Day" feat. "Punch Love" and "Dreaming"

May 23, 2008 08:21:01 GMT
More good news comes from as the actress was picked as one the winners of the 2008 Ivor Novello Awards. The troubled singer grabbed the award for Best Song Musically and Lyrically for her single "Love Is A Losing Game".

Unfortunately, Amy didn't accept the awards herself as she arrived late at the event. On the stage, receiving the award on the singer's behalf was her father Mick, who also explained her daughter's condition on his speech saying, "She's sorry she can't be here but she sends her love. She is getting better and she'd like to send her love to everyone at the Ivors who first recognized her talent."

May 23, 2008 07:16:09 GMT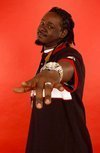 Rapper/producer finally revealed more details about his upcoming studio album "3 Rings" and also the first single from the set, "Snap You Fingers". The rapper plans to drop his new and third studio album on September 30 via Konvict Muzik/Zomba, while his song will be spawned to radios sometime in June.

Moreover, a representative from Zomba also stated that the music video for the first single is also in progress and will be released soon. The representative also added that T-Pain is still working very hard to finish his upcoming LP with .

May 23, 2008 06:25:48 GMT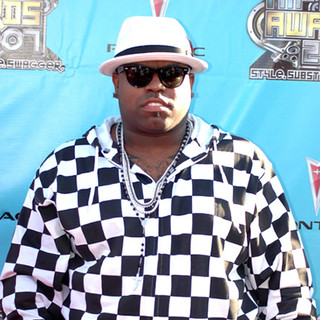 A new exciting music video from the collaboration between and for the cover of Carl Douglas' hit song "Kung Fu Fighting" has just been premiered on May 22. The music video sees Jack doing some kung-fu moves, while Cee-Lo singing most of the tune.

Beside having Jack and Cee-Lo on it, the clip also features the appearance of kids dressing up as Shaolin fighters practicing cool kung fu stuffs. Another features that can be seen on the music video, which was directed by Elliot Lester, are some clips from the upcoming movie "".

May 23, 2008 04:49:37 GMT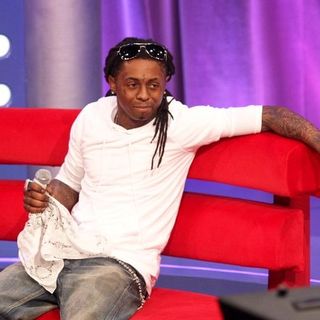 's hit single "Lollipop" still hasn't lost its charm on the U.S. music charts as it managed to take the top spot again on the Billboard Top 100 chart. The song regained its #1 spot after topping it three-weeks ago.

On this week's edition, Wayne's single climbs from 3-1 switching places with last week's chart topper ' "Take a Bow". Meanwhile, the #2 position is still being kept by with her "Bleeding Love" track.

May 23, 2008 04:08:35 GMT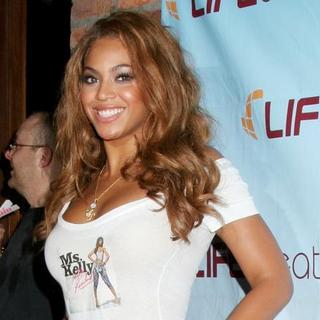 Not only working on her new album, reportedly will be doing another music project. According to the recent news, Beyonce is being lined-up to sing a theme song for the upcoming James Bond movie "" replacing who pulled out from it.

Reports claim that Beyonce is still in talks with the movie's executives and if the deal goes through she will be singing the track written by Amanda Ghost. Beside working with Amanda, on the song the "Crazy In Love" singer will also team up with the legendary Bond music composer John Barry.

May 23, 2008 03:23:55 GMT

It seems that is hooked with doing collaboration. After recently teaming up with , the singer plans another duet. Reports said that the "Umbrella" singer will be recording a track with her rumored boyfriend, .

The news surfaces after a source told Star! Magazine that Rihanna and Chris will record a song together with the help of her mentor . "Rihanna is impressed with Chris' voice. It was a natural step for her to say, 'Let's do a duet. She's asking Jay-Z to look around for a beat for the two of them, something sexy and snazzy," the source said.

May 23, 2008 02:41:58 GMT
After having trouble over his recent gig for the "Glow In The Dark Tour", has to face another one. This time Kanye is facing a lawsuit made by Kathleen Firrantello, the daughter of late jazz musician Joe Farrell, who accused him of using her father's music without an approval.

Kathleen didn't only file the suit against Kanye, but she also charged other musicians , , and also those artists' recording companies, Def Jam Music Group and its label Roc-A-Fella Records, Universal Music Group with its labels Interscope Records, Geffen Records and A&M Records and Vivendi. The suit naming those artists and labels was filed in the U.S. District Court in New York City, on Thursday 22.

May 23, 2008 01:32:27 GMT

returns to the top of the charts with the release of "" (Reprise), which debuts at #2 on this week's Billboard Top 200 Albums chart. Marking his highest chart position in nearly 15 years and his biggest one-week soundscan for a non-duet release, the album's chart success comes on the strength of a multi-faceted campaign that included partnerships with Warner Home Video, Turner Classic Movies, the United States Postal Service, MGM Home Entertainment, Hallmark, Sirius Satellite Radio to commemorate the 10th anniversary of Sinatra's passing on May 14.

As the first initiative under the newly established Frank Sinatra Enterprises (FSE), a partnership between the Sinatra family and Warner Music Group, the campaign featured the release of all-new CD and DVD collections, a television film festival and specials, and the issuance of a commemorative stamp. The success of the album comes on the heels of high profile USPS stamp launch events in New York City, Las Vegas, and Hoboken, New Jersey, and a major press campaign. Additionally, May 13 was officially declared "Frank Sinatra Day" in a resolution presented by Representative Jose Serrano (D-NY) to Congress.