April 24, 2008 03:10:00 GMT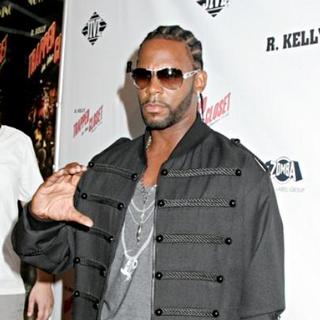 On the heels of "" that was released last year, will release a new album called "12 Play: Fourth Quarter" this Summer and a promotion for it has been kicked off. A music video for "Hair Braider", the first single lifted from the set has been premiered.

The video clip was shot in Chicago earlier last month with director Malcolm Jones. Despite a new promotional photo of him having a gold-dyed and braided hair, the video had the R 'n' B singer's head wrapped in hat and back to its black color. The clip shows scenes of him on the set of a video shoot and being braided by a woman.

April 24, 2008 02:54:06 GMT

The 39th Annual GMA Dove Awards has granted the Male Vocalist of the Year and Natalie Grant for the Female honor. The event that recognizes the works of gospel musicians was held on Wednesday, April 23 at Grand Ole Opry House in Nashville, Tennessee and broadcast nationally for the first time in four years.

Tomlin started off with 5 nominations, just one count lower than the biggest nominee, Casting Crown's Mark Hall. "This is quite amazing," Tomlin said on his acceptance speech. "Thank God for letting me sing and give a voice to people around the world to worship him. This is unbelievable that God would continue to use us all like this and I'm very, very grateful."

April 24, 2008 02:17:36 GMT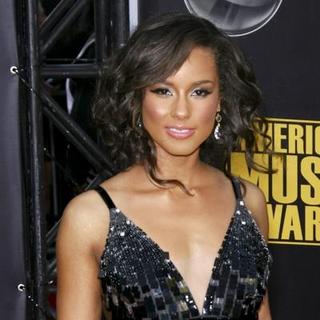 Previously only a preview, the video of ' "Teenage Love Affair" has now come in full length. The Chris Robinson-directed video was serviced to BET on Wednesday, April 23 few hours before its schedule on its 106 & Park show.

Keys said that the clip that was shot at Drew University in Madison, New Jersey is inspired by Spike Lee's 1988 film "School Daze". To Today Show's Matt Lauer she said, "It's an homage to Spike Lee's 'School Daze. You know that feeling when you first fall for somebody? You can't get enough of them."

April 23, 2008 09:35:22 GMT

All bands that have reunited after having long break-up always have good reasons to get back together, that's also the same case with rock band ". Recently the band's bassist has revealed one the reasons in an interview with MTV, saying that they get together so they can open concert.

Confirming the news to MTV Robert DeLeo said, "Believe me, that was one of the reasons. We thought, 'We should get together now, in case Zeppelin does tour.' I'm serious, man. That would be one hell of a bill: STP and Led Zeppelin. I mean, we could play a doghouse, out in the middle of the ocean, and if I got to play with Zeppelin, that would be a highlight of my life." He also revealed that although the reunion looks to be impossible at first, the band members managed to settle down their differences and things went well in the end.

April 23, 2008 08:10:05 GMT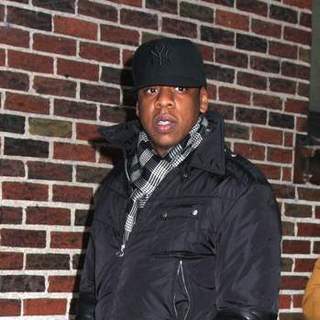 can't get enough of new ventures. Just like his wife, , the rapper who has owned several albums, boutique hotels, clubs and apparel lines, is considering a foray into the movie world after his recording contract is off.

"I want to get into the movie business," the Hip-Hop icon said. "I love films and that's why I feel I would do a good job. My recording contract runs out after two more albums. Who knows what I will do after that."

April 23, 2008 07:26:02 GMT

A new single which tells about motherhood is set to be released by a new emerging singer/guitarist . The song titled "Beautiful Now", which is described as Alex's ode to the beauty of motherhood, will be officially released on May 6, via iTunes. Along with the single, an exclusive version of the video will also be launched on the same day.

Revealing his idea and inspiration behind the writing for his new song Alex was quoted saying, "I imagined what I'd say to the mother of my kids someday. I really felt like when I saw her in that light, she would be more beautiful to me than ever before, and my love for her would run deeper than I'd even thought possible." The singer recently has also been praised by RollingStone.com, said that he has a "raspy, quavering vocals and a penchant for catchy Folk-Rock."

April 23, 2008 07:18:15 GMT

New report comes from the post-grunge rock band as they have unveiled the new video for their latest hit single "It's Not My Time". The Mississippi-based band officially premiered it on VH1.com.

The video was directed by Shaun Silva who has also directed for other famous singers, such as , , and . The clip was shot in Cincinnati, Ohio during the band's tour earlier this month. Not only featuring the Doors, the new video also captured a new art of disciplines about movements called "Parkouring".

April 23, 2008 06:20:33 GMT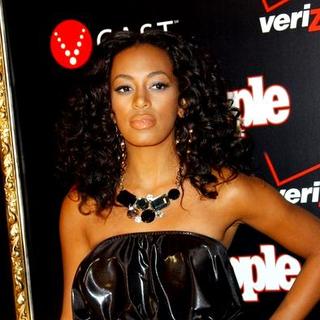 Following the news of her new album's release, has now added more details about it. The sophomore album will be titled "" and planned to be released on August 26.

The ' sister has also revealed the tracks for the new album, which are "I Decided", "Cosmic Journey", "Wanna Go Back", "Same Song, Different Man", "ChampagneChronicNightcap", "Ode to Marvin", "What's Going On", "T.O.N.Y.", "Sandcastle Disco" and "Would've Been The One". In the tracks, Solange was working with lots of different musicians such as, on "Same Song, Different Man" and with on "ChampaneChronicNightcap". Other famous names that also worked with her on the album were, , , Bilal and many more.

April 23, 2008 04:15:09 GMT

Rapper has just premiered the video for his single "Dirty New Yorker". The single was taken from his new studio album "H.N.I.C. 2" that has just been released on April 22.

Beside "Dirty New Yorker" the new album also consists other tracks, such as "The Life", "Young Veterans", "New Vitty", etc., with the total of 13 songs on it. The new album is the sequel to his first solo album "" which was released in 2000 and received Gold certification after selling about 700,000 copies in U.S.

April 23, 2008 03:40:38 GMT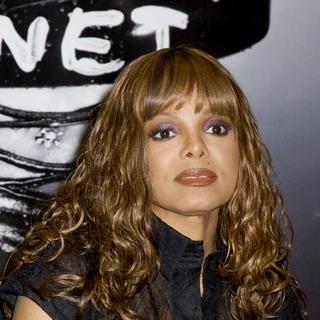 Good news arrives for 's die hard fans as the singer has now confirmed the start of her tour dates. Report claims that the actress will start her long awaited world tour on September 11 in support of her album "".

Janet also added that after recovering from her sickness which made her hospitalized on March 10, she is currently continuing her new album promotion and also prepares her tour rehearsals. Speaking in an interview with E! Online she said, "I'm still promoting the new album right now, but we'll be getting into rehearsals in about a month and then start touring."

April 23, 2008 03:40:11 GMT

has unleashed the cover art of his upcoming album, "". The artwork is very gangsta-themed showing the picture of him squatting and wearing a ski mask plus a head-shaped chain with "Goon" written on the forehead . The album is scheduled for a released on June 10, according to the rapper's official site.

On Monday, April 21, Plies posted the cover art along with a video that allows fans to have a sneak peek to his new music video, "Bust It Baby Pt. 2". The song that features is made the first official single from the album but the premiere date of the video has not been mentioned in the post.

April 23, 2008 02:48:05 GMT
It becomes apparent that is the Spice girl who can't get enough of a stage performance. The wife of soccer ace will grab the mic again, assisting dancing and singing troupe, when they perform at Las Vegas' Palace Hotel and Casino in June.

Alisa Boushey, spokeswoman for Pussycat Dolls has confirmed this guest appearance, saying "Victoria's been in talks with the Dolls for some time and will be joining them on-stage. She would have done it sooner but it's been a question of her busy schedule. But it will be happening very soon." Victoria has just completed her reunion tour with in late February this year.

April 23, 2008 02:34:10 GMT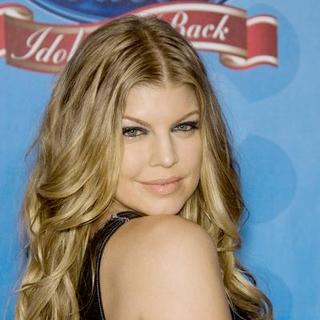 New report comes from the ' aka Fergie. Speaking to MTV, Fergie reveals that she plans to re-release her hit solo album "" and turn it as a deluxe album. On the repackaged album she confirmed that she will add new songs that weren't on the first album such as, "Party People" which features collaboration with and also "Labels or Love" which will be the theme song for "" movie spin-off.

The singer commented that she agreed to make a repackaged version of her previous album because it is the trend now and it also gives her the chance to put her unreleased songs. "That's what everyone's doing nowadays, I hear. The label came to me and said this would be a good idea, and I thought, 'Well, OK, if this is another way for me to put out these songs that I've been wanting people to hear, then great.' The music business is changing, and this repackage thing is a new way for people to put out songs that they want people to hear, so I'm cool with it," Fergie said.

April 23, 2008 02:20:47 GMT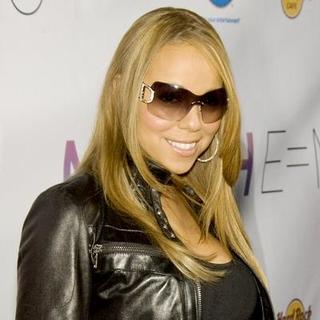 As , releases a remix of 's "" second single, "Bye Bye". The mashed-up version has been leaked on-line, featuring Jay-Z's rapping and a much more hype tempo that creates a "happier" tone compared to the original one.

Producer spilled to MTV last week that he entered the studio with Jay-Z to do a remix of "Bye Bye". Speaking of the new joint, Durpi said, "The remix for the Mariah record is crazy. Young Hov and Mariah crank it up, and myself, JD - a.k.a. Barry Bonds - cleans up."

April 22, 2008 09:31:26 GMT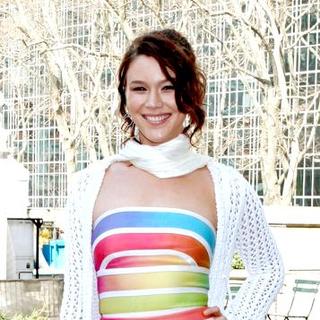 Not satisfied with her label's strictness, is set to leave them. The English singer is now preparing a legal battle against EMI Record. In the effort to get free from her contract, the soul singer has hired a legal team.

Joss herself who still has three-albums deal with EMI has confirmed her wishes to exit the label saying, "I'm not happy at all with EMI. I've spoken to my lawyers and am seeing what my options are. The industry is in a state and EMI are in a state, so I would rather work on other things." Reports claim that the singer's plan to leave her label was based on the company's persistence to take control of her future projects.