March 06, 2008 02:52:05 GMT

It was between two things when 's video for "Run" was the end of last month. The first music video out of the duo's new album "" may have hit the channels and circulated over the sites, but it has been confirmed that it needs some reconstruction in order to be run on MTV.

The clip that was previously denied as having failed Harding Test, will be kept out of rotation on the music channel because it has a strobe effects that can set off seizures on the minute two and above. The duo hope that they will rework on the particular frame and have it released normally on MTV.

March 06, 2008 02:26:50 GMT
moves on rather fast with his latest record, "", that he has pulled the second single out of it plus premiered its music video. The selected one to follow up "Sensual Seduction" aka "Sexual Eruption" in its explicit version is, "Neva Have 2 Worry" feat. Uncle Chucc.

The video was directed by Rik Cordero who is famous for penning videos for , and other Hip-Hop artists. The clip is particularly a long one because it runs well over seven and a half minutes.

March 05, 2008 09:32:46 GMT
Due to the popularity of her "Umbrella" dance, and her management have banned her fans from bringing umbrellas to her concerts in U.K. The singer who is rumored to be dating , put the reason for the audience's safety in case somebody's trying to imitate her movement.

Rihanna is afraid that people will follow her dance that includes swirling the umbrella when she sings the hit song on the stage. The ban was unveiled on Monday, March 3 when she made an appearance in Aberdeen, Scotland following several incidents prior to that. Some concertgoers reportedly were left injured in a number of umbrella-related incidents during her recent European tour.

March 05, 2008 08:22:37 GMT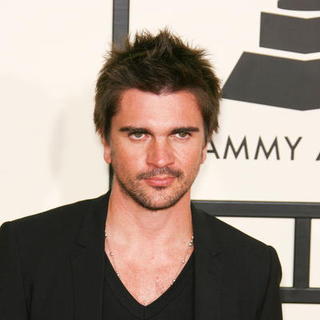 Colombian singer has premiered a music video for his latest single, "Gotas de Agua Dulce" on Yahoo! Music. The song which is translated "Drops of Sweet Water" in English, is the title to the second single from his 2007 album "".

The track has entered U.S. Billboard Latin Tracks at #19 and quickly moved up to #1 in February. It is the follow up to his single "Me Enamora" that also peaked at #1 on the same chart.

March 05, 2008 08:02:46 GMT

Often outspoken singer caused a controversy when she performed in China and chanted "Tibet! Tibet!" during her final set "Declare Independence". The Icelandic singer appeared at Shanghai International Gymnastic Center on March 2 as a mean to promote her latest album "" but caused political controversy instead.

Her chanting of "Tibet" is taken as a favor for independence for the region. China has ruled Tibet since 1951, and talk of independence is taboo. While the occupation of Tibet remains controversial, most Chinese see the region as an integral part of China.

March 05, 2008 06:05:01 GMT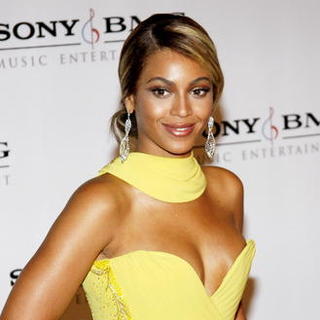 There have been rumors abuzz that and are holding a huge birthday party for their daughter Suri who turns two on April 18. New report brought up by MediaTakeOut.com said that will be made a performer at the party.

One of the agenda in the star-studded party is to have DJ as the entertainer. Ronson for one thing, was the DJ at their wedding back in November 2006 A source spilled, "Suri is going through a phase at the moment where she loves to dance so they thought it would be ideal for Mark to DJ - Suri can bop away and the adults can enjoy it too."

March 05, 2008 04:53:14 GMT

Two big acts from two different genres will take over U.K. this June in a Projekt Revolution tour date. A one-off show has been scheduled to have and headlining a show at Milton Keynes Bowl on June 29. Both acts are expected to make a collaboration for they had previously worked together on album "".

Projekt Revolution which is created by the rock band is brought for the first time to the U.K. venue. It usually features Linkin Park touring along with other headlining acts, but the full U.K. line-ups are still expected to be announced. Tickets for the show will go on sale on Friday, March 7 at 9 A.M., pricing at 45 pounds.

March 05, 2008 04:27:22 GMT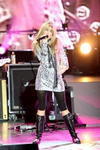 will have her high-grossing double duty tour, "Hannah Montana/Miley Cyrus Best of Both Worlds Concert" chronicled into CD/DVD set. The tour that invaded North America in Fall 2007 and grossed over $54 million sees Cyrus performing 14 tracks either as herself or her Disney character, Hannah Montana.

Seven tracks from the CD/DVD package are those performed by Cyrus as herself while the rest features her Hannah Montana disguise. A track called "We Got the Party" that she did with her supporting act will also be included in the set.

March 05, 2008 03:51:11 GMT

In a recent SOHH interview, DJ Premier revealed that 's new album is in the works. The producer who has worked with numerous Hip-Hop icons like , and the late , said that the next venture from the "Ain't No Other Man" hitmaker is all pop.

"I'm definitely working with her on the next album," Premier revealed. "She's doing an all pop album again, but she wants me to keep the tone like what we did before. She's ready to start next month...She's so cool, she's like my little sister now."

March 05, 2008 03:18:07 GMT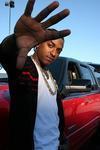 Started off as a coincidence in the studio, came out with an idea that and him should do an album together. Although no dates have been announced, in an interview with Rhapsody, the R'n'B singer revealed that they will release a joint album called "Best of Young Worlds".

"So I come out the booth," Lloyd explained on the encounter. "Weezy go in and do about 38 bars. The beat cuts off and he's still rapping. He's just killing it and I'm saying to myself, 'Oh this dude is incredible. I gotta work with this dude for real.' And from there, we started our relationship. We've even talked about doing an album together and calling it Best of Young Worlds."

March 05, 2008 03:00:38 GMT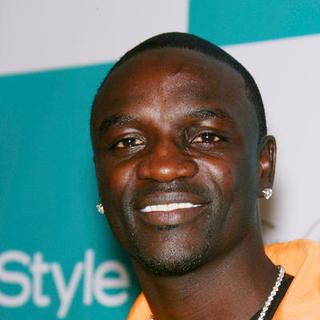 Just when people start wondering where is the follow up to his Grammy-nominated album "" (2006), came with the announcement of the new album. He is in fact "practically done" with the album which will be his third effort.

"We're trying to get it out by the first week of May," Akon told MTV News in Los Angeles. "The album is practically done now. It's called Acquitted." The singer who was featured in the remix of 's "Wanna Be Startin' Somethin'", said that he hopes to release a single featuring the King of Pop as the lead. "It's a worldwide record," Akon continued. "The record is so huge. It's too big. (Michael's) the only person I could have collaborated with. The other (songs) on the album are huge though."

March 05, 2008 02:35:41 GMT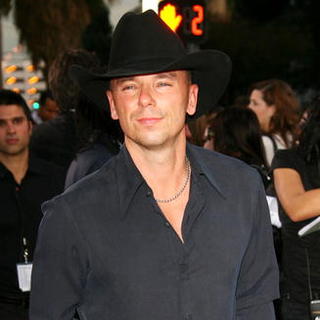 rules way above his peers in dominating the Academy of Country Music Awards nominations. The country crooner who released his eleventh studio album "" last year, receives as many as 11 nods while others go below seven nods.

Among the categories Chesney is nominated in are Top Male Vocalist and kudos for his album, single, video and song. Chesney, who is a reigning ACM Entertainer of the Year is again running for the same category this year and should he win the title again, he will be in tie with as the prime academy winner in the category.

March 04, 2008 08:31:37 GMT
has been tapped to be one of the performers at the 21st Annual Nickelodeon Kids' Choice Awards which is held the end of this month on March 29. The singer who appeals to tweens, will perform live from UCLA's Pauley Pavilion, Los Angeles along with Nick's very own artist The Naked Brothers Band.

"Nickelodeon and the Kids' Choice Awards are about showcasing all things that are hot and now with kids, and Miley Cyrus and The Naked Brothers Band rule with our audience," said Paula Kaplan, Executive Vice President, Talent and General Manager, West Coast, Nickelodeon. "We are very excited that they'll perform live for the biggest kids' audience of the year, and that talent like , , , , , and many others yet to be announced, will join in the revelry and chaos on the night where Hollywood will meet the slime."

March 04, 2008 07:39:03 GMT

A new joint from has been released. The Reggaeton dropped the music video of "Somos De Calle" that is used as the soundtrack to his 2007 film, "".

The video was directed by Giorgie Rivera and takes set in the 1990. The title of the movie is often referenced in the clip. "Somos De Calle" along with other tracks used in the movie like "Impacto (Remix)", "La Fuga" and "Solido", will appear on album "Talento De Barrio Soundtrack" which will be released later this month.

March 04, 2008 04:51:39 GMT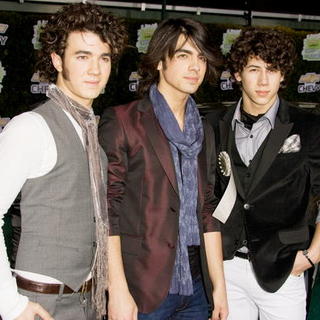 ' self-titled album will soon be available for European countries for Universal Music Group have struck a deal with the boys' U.S. label Disney Music Group's Hollywood Records to release it in Europe via Polydor Records. The album which is the second effort from the three-piece will be available there in June.

"This band is one of our key priorities for Europe," said Max Hole, executive VP, Universal Music Group (UMG) International in a statement, "and we are keen on creating the same phenomenon in the region that has taken hold in the U.S." UMG also own the right to "" distribution in Canada and Latin America.