April 01, 2008 04:00:03 GMT

has premiered the music video of his latest single "Homecoming". The clip is particularly highly-anticipated due to the fact that of rock band is featured in both the song and the black-and-white video.

West had previously posted three frames from the video on his official site. "Homecoming" will be the fifth single lifted from the rapper's Grammy Award-winning album "" that was released last year.

April 01, 2008 03:47:00 GMT

Despite the release of denials and little information about their reunion, it has been confirmed that will give an appearance on U.S. TV show "Today" this Friday, April 4. All the five original members - , Joey McIntyre, Danny Wood, Jordan and Jonathan Knight- are expected to give announcement on their reunion.

No further details have been released regarding the stint but the appearance will coincide with the 20th anniversary of their mega-selling album "Hangin' Tough". The boy band who made it big in the late '80s have also updated their giving an "Are You Ready?".

April 01, 2008 03:25:02 GMT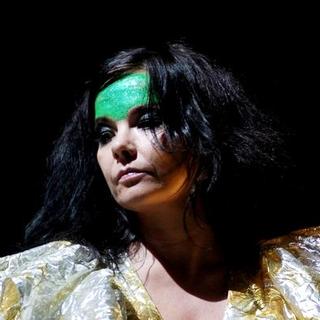 's music video for her single "Wanderlust", the fourth single from "", has been premiered on Yahoo! Music on Monday, March 31. True to Bjork's eccentric nature, the video is once again putting visual effects and implicit ideas that have been her signature in her works.

The video reportedly is shot by Bay Area team Encyclopedia Pictura, who have done works for Grizzly Bear, in New York City, using stereoscopic 3D system that enables rich textures to be seen. Choreographer Chris Elam works with artistic director Misnomer Dance for the clip that shows Bjork and her 'beasts' companion traveling down the river.

April 01, 2008 02:58:08 GMT
A new joint from , the ex-member of , has been debuted on People.com yesterday, March 31. The brand new single called "We Break the Dawn" will be the first single off her upcoming album "".

"We Break the Dawn" is a synth-infused song that tells about a woman enjoying a time in a club. It was initially set for the second single after "Stop the Car" but the sequence has been turned around since. A music video for "Dawn" has been planned but Williams said that she will premiere it after she completes her role in Broadway's "The Color Purple".

April 01, 2008 02:36:57 GMT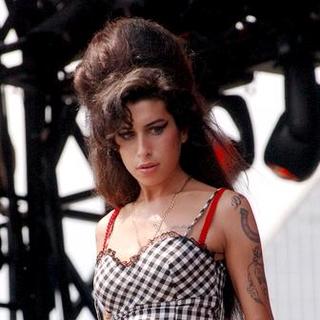 Even after the arguably pretty bitter "", is still striving for a dark mood for her album. A friend of the "Rehab" singer who has heard her new materials said that the third studio album from Winehouse will be "darker than ever" because she has been writing songs about death.

A friend revealed to The Sun, "Her next album is darker than ever. Amy's got low self-esteem anyway but her skin has made her want to hide away from the rest of the world. And we have started noticing more and more cuts on her arms." Winehouse has been kept inside her place due to contagious skin disease called impetigo and has since recorded from her home studio.

March 31, 2008 09:41:58 GMT

Following the success of "" soundtrack that was released in January this year, Rhino Records will be releasing "Juno B-Sides: Almost Adopted Songs" a second volume of tracks taken from the Academy Awards winning film. It contains 15 tracks that are not available in the first edition including a cut score performed by and written by the flick's scribbler, Diablo Cody.

"Zub Zub" is a song that Page, the main cast of the film, performed in one of the scenes that got cut due to time limit. In the song Page croons "He filled me with baby batter/then we ate some orange tic tacs after." The film's director Jason Reitman recalled the particular frame, "I just remember directing with my daughter strapped to my chest in a BabyBjorn and the whole crew watching on as Ellen noodled around on guitar."

March 31, 2008 08:44:59 GMT
In what came a surprising news, has agreed to direct a music video for because he is a great fan of the English band. The Sun reported that the "24" actor is good friends with the pop band and that they often hang out together, leading to the talks of a collaboration.

The Feeling's frontman Dan Gillespie Sells said, "Kiefer's a huge music lover and we consider him a friend. We make time for each other and whenever he comes to London we meet for a drink." He added, "Dan says he likes us because he gets where we are coming from. He pretty much wants to get involved with it all, which is fine with us."

March 31, 2008 08:17:41 GMT

has been guaranteed a 12-year constant flow of income after striking a deal with Live Nation that will hold the rights to the band's tours, merchandising and website, U2.com. Michael Cohl, Chairman of Board of Live nation and Live Nation Artists, announced that they will collaborate with the band on a variety of the band's music enterprises globally.

"U2 has created some of the greatest rock music of all time and their career has been uniquely successful," said Cohl. "It has long been our intention to consolidate and extend our relationship with U2, so this is a very exciting deal for us. The band has always been forward thinking and as one of our original and most successful artists, we are delighted to be able to work with them for many years into the future."

March 31, 2008 07:37:29 GMT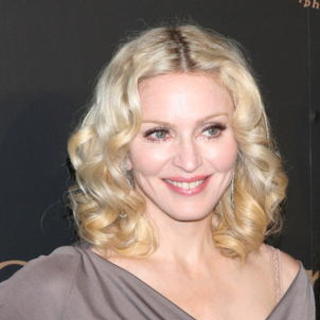 Apart from her talent in music, has to be recognized for her ability in making the most of her fortune. The "Material Girl" singer has licensed at least half of the songs in her upcoming album "", to be used in commercial ads before the songs actually hit the streets. She reportedly, will receive millions from it.

Earlier this month, "4 Minutes to Save the World", the first single from the album has been used in the while another track, "Miles Away" is slated to be of a Japanese drama called "Change". The former is part of her deal with Unilever while the latter is with Japanese TV giant, Fuji. It is now revealed that another major company Vodafone will use her songs to promote their mobile phones.

March 31, 2008 04:24:24 GMT

Rapper revealed that he initially wanted rocker aka The Boss to be included on his upcoming album "" but was bumped. Speaking on the orange carpet of Nickelodeon's Kids' Choice Awards on Saturday, March 29, Nelly said that he is still hoping for it.

"I was really trying to get The Boss, but The Boss is all over the world," Nelly told The Associated Press. "It didn't really work out. I know he's interested in doing it. And I'm interested in doing it." He, whoever, would not go further to specify what kind of collaboration that they will do but revealed that people may have heard it by the end of the year. "We still might get a chance to get it off," he added. "We're saving it. We might repackage it for the holidays."

March 31, 2008 03:52:31 GMT

is officially back from their hiatus and is on the way to record their sixth studio album. Buzz on their comeback have been circulating early this month when the band starts to post updates of their status. Frontwoman has on March 28 wrote a message that they are indeed in the middle of a writing process.

It has been more than seven years since they last released an album together with the latest being the 2001 "". Gwen has since released two studio albums "" and "" but the band never ruled out reunion. The singer who is pregnant with her second child said, however, that the process may go a little slower due to her pregnancy.

March 31, 2008 03:24:09 GMT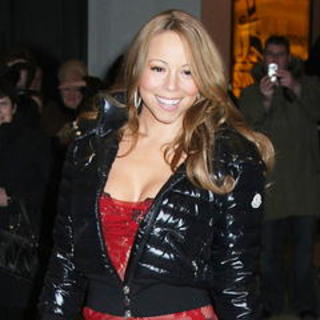 A new joint from called "Love Story" has got its way on-line in the form of a video that shows her recording for the song. The -produced song is included in the album "" that is due April 15.

"Love Story" however, is not going to be the next single lifted from the album. While the first single "Touch My Body" is cruising its way up to the #1 spot on the Hot 100 Singles chart, it was revealed during a radio interview with the diva that "Bye Bye" will be the second single. It is an emotional song that she wrote about her father who passed away in 2002.

March 31, 2008 02:49:03 GMT
's long overdue single "Heartbreaker" finally has gotten its music video premiered. The clip that was earlier this month, is featuring 's whose voice is also added in the song.

Cheryl is part of the video after she got through the audition that she did as part of her group's reality show, "The Passions of Girls Aloud". Cheryl stated that she has a secret passion of being a street dancer and eventually was given a role by will.i.am who later on also decided to put her as additional vocal too. "For her documentary, Cheryl was originally just meant to be part of the dance troupe for will.i.am's song - but he asked her to do backing vocals," a source said.

March 31, 2008 02:22:19 GMT

In what came as an apparent result, Disney Channel's stars and both came up as the ultimate choices for the kids. The two teen-craze artists have been named the winners of Favorite Group and Favorite Female Singer respectively at the 21st Annual Nickelodeon's Kids' Choice Awards, held on Saturday, March 29.

With the win, Cyrus who is the star of TV hit series Hannah Montana, in fact won over the biggest music nominee, aka Fergie and two other big contenders, and . The Jonas Brothers, meanwhile beat out , and for the Group title.

March 29, 2008 07:40:40 GMT

has unleashed a new promotional picture, which is said be the advanced version of the cover art, for his upcoming and fourth full-length album "". The American Idol runner-up also reveals the track listing that includes a title track and previously revealed track "Ashes".

As , Aiken's album will be released on May 6 via 19Recordings/RCA, featuring a production from Kipper (, ). His camp now reveals that Jaymes Foster will once again be back executive producing the album and that one of the tracks in the album will be a Ryan Tedder-written. The frontman wrote the song "On My Way Here" that Aiken "fell in love" with instantly. The lyrics tell how lessons are learned as we grow up and those are what eventually shape us as adults.