April 29, 2008 07:27:10 GMT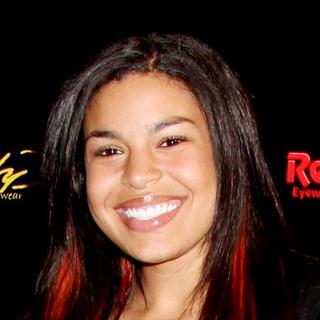 New development comes from regarding her throat injury. The singer told MTV via email that her condition is getting better and plans to get back on tour with as soon as possible. "I'm gonna take a couple more days just to be safe. I should be back on tour in a few more days!! I'll be alive and kicking ... and who knows, maybe my voice will be better than it was before!" Jordin wrote.

On her mail, besides revealing her condition, Jordin also thanks her fans for all of their supports and ensures that she will be better soon. "I'm supposed to be on full vocal rest, which means no talking, laughing, giggling, and singing. Can I tell you how hard that is!? I want to tell my fans: Thank you for all the prayers and your concern. You guys are what keep me going, honestly. But not to worry! I'll be better in no time!" Jordin wrote. Moreover, the latest American Idol winner also denied rumors claiming that her illness could end the "Tattoo" singer's musical career writing, "I laughed when I saw. They were saying I would never sing again, and I knew I could because, well, it's my throat."

April 29, 2008 06:11:15 GMT

English band spoil their fans by giving them a chance to listen and download their new single for free. The band's upcoming single "Violet Hill" is being made available on their starting from today (April 29) until next week.

Not only can be viewed on Coldplay's official site, today "Violet Hill" will have its official radio release. The new single is taken from their upcoming fourth album "Viva la Vida or Death and all His Friends", which will be released on June 17 in U.S.

April 29, 2008 04:44:43 GMT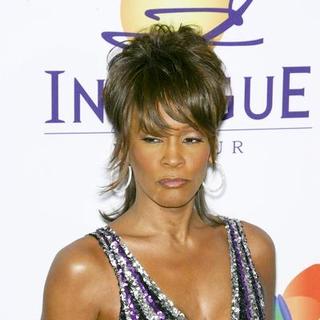 It looks like is not really ready for a come back yet. It can be seen after she had a disappointing performance on her latest gig at the Plymouth Jazz Festival in Tobago on April 27.

Whitney who performed on the last night of the festival, only sang for about 30 minutes and found her voice becoming raspy at the concert. The problem can be heard when she was singing her hit "I'll Always Love You" as the pop diva failed to reach the high notes which was the trade mark of the song. Despite her short and below par performance on the event, reports claim that she still received a huge fee by earning 3 million dollars for the show.

April 29, 2008 03:58:25 GMT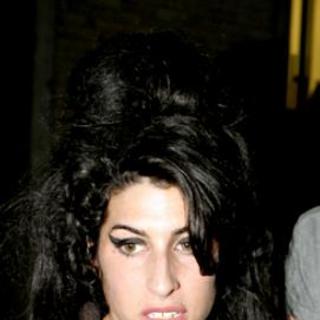 Rumors about 's involvements on the new James Bond movie "" turns out to be true. New reports said that the troubled singer is indeed working on a song for the upcoming movie.

That news was confirmed by who is currently working with Amy on the song. Revealing the news to the press Mark also said that even though she is making a song for the Bond movie, there's no guarantee that the song will be used. "Hopefully it will get used. We're working on it and we'll see happens," Mark said.

April 29, 2008 03:44:32 GMT

Producer-turns singer is still spawning singles and music videos from his 2007 effort, "". He had just released the third single "I Love Your Girl" which peaked at #29 on Billboard Hot R&B/Hip-Hop Songs chart and its video also made a debut on BET's 106 & Park on Monday, April 28.

The video that includes appearance by the song's featured artist, , was directed by Fat Katz. It opens with The-Dream whose real name is Terius Nash, dancing with American flag wrapped on his shoulder. It also features strobes lights apart from the party scene.

April 29, 2008 03:22:51 GMT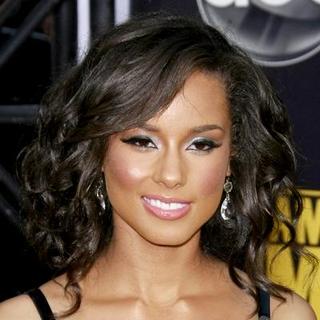 Although still doing tours to promote her latest album "", already set her eyes on a new album. Alicia revealed that plan to Billboard.com claiming that she had even already thought of another album after finishing "As I Am". She said, "I've been thinking about the next album since we kind of wrapped up this album."

Revealing more details about her new album plans, Alicia stated that she wants to do something different and make it sounds like and . "When I was just finishing recording 'As I Am,' I said to myself that I want to do something that's totally stripped-down, stripped-back, totally piano-based, singer-songwriter; Joni Mitchell, Carole King type of vibe," Alicia said.

April 29, 2008 02:45:52 GMT

' new music video for his single "Bust It Baby Part 2" featuring finally has its official premiere yesterday (April 28). The video that was directed by the rapper himself, also features cameo appearances from and .

The single "Bust It Baby Part 2" is set as the second part of his previous song "Bust It Baby" which was released on January 25, 2008. Both songs will be included on his upcoming album ", which will hit the stores on June 10.

April 28, 2008 09:36:48 GMT

Legendary singer has been added as one of the performers for the 2008 Virgin Mobile Festival held at Pimlico Race Course in Baltimore on August 9-10. Bob will join other top musicians on the event which include the likes of , , , , , , , , and many more.

Bob is scheduled to perform on the second day of the event, which will be on August 10. Besides him, other famous names who will also perform on that day are Stone Temple Pilots, Kanye West, Nine Inch Nails and .

April 28, 2008 09:04:05 GMT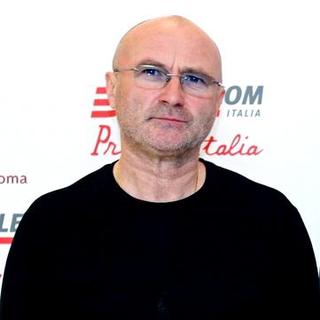 It seems that has had enough time playing and making music, the singer recently stated his retirement from the music industry. Phil's announced the news on Friday, April 25 to the press stating that he will not release anymore albums and do another tour.

Despite his resignation, Phil also reveals that he will not entirely flee of the music scene. He said that he will still write songs and work behind the scene in order to enjoy his life more. The singer also added that by retiring he now can have more time to do his hobby which is collecting the Battle of The Alamo's memorabilia. Speaking about his hobby Phil said, "It's not that unusual for a man of my age who grew up reading Davy Crockett."

April 28, 2008 08:18:12 GMT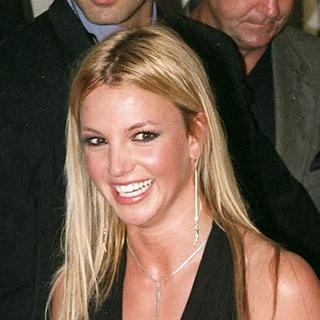 is really serious about getting her musical career back on track. After attempting to fix her physical condition by doing serious workouts, now she is doing a vocal training.

Reports claims that the singer is taking singing lessons again to get her singing quality back on its best. The news revealed after the pop singer was spotted by the press as she made her way back from his vocal coach house in Tarzana, California on April 25. On her way home the "Toxic" singer carries with her a CD marked `4/25/08 Britney's Voice Lesson. Reportedly, the vocal coach was the same person who gave her vocal lesson.

April 28, 2008 07:48:50 GMT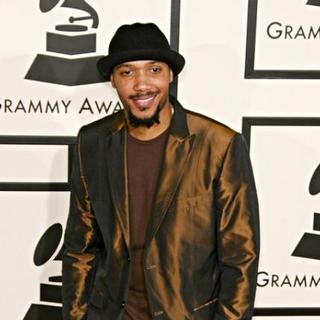 From an ex-con to a musician, is the perfect example of how taking the hardship of life into good accounts can make a really big difference. The singer's impressive life story on top of the success he has achieved today have inspired AceShowbiz.com to pick him as the Artist of the Week in the week 18 of 2008.

Beside pocketing high achievements, Jennings is also due to release another project called "" on April 29. The album will be his third effort after the platinum-selling "" in 2004 and "" in 2006. The singer who puts himself in the R 'n' B category, has been particularly consistent in spawning his works to date with an album per two years.

April 28, 2008 07:15:34 GMT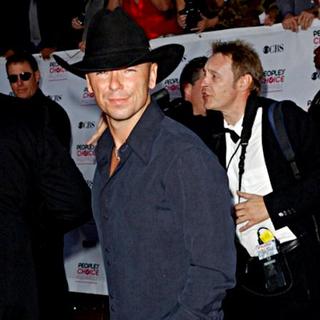 Being a professional singer means to finish the job no matter what happens. showed the example on his latest gig at Williams-Brice Stadium, Columbia on Saturday, April 26. The country singer kept on continuing his performance despite having his foot injured during the concert.

The injury happened because the singer's foot was stuck for about 30 second between the stage and a lift that supposed to elevate him before the show started. Although managed to hold the pain he's having and kept on singing, Kenny was limping off and holding his knee throughout the show. The singer waited until the show ends before he got the doctor to treat his painful foot.

April 28, 2008 06:36:13 GMT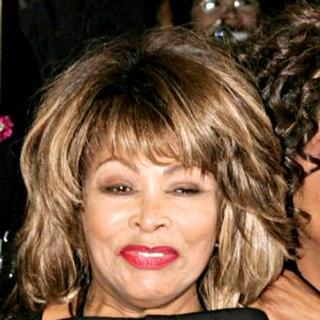 A shocking and surprising news arrives from veteran singer . Tina revealed that she will do another tour which is set to kick off at Kansas City on October 1.

The rock singer announced the news at the tapping for The Show on Saturday, April 26 in Caesar Palace, Las Vegas. Revealing the reason to hold another tour Tina told Oprah, "You can't forget the fun, the lights and the people." Reports also claim that it might as well be Tina's last and final tour as her age already reached 68-year-old this year.

April 28, 2008 04:38:59 GMT

Exciting news comes from as the rapper has confirmed the official premiere date for his new music video "Bust It Baby Part 2" ft. Ne-Yo. The rapper will launch the full video today (April 28) on BET's Rap City at 5 P.M. EST.

The rapper confirmed the release date on his official page. Promoting the new video, on the net Plies wrote that it will be the biggest video in 2008. "Witness History In The Making, as Plies brings you the BIGGEST Video of 2008!" the page read.

April 28, 2008 03:54:47 GMT
A preview of 's new music video has been aired on the net. The video was for the rapper's new song "Stepped on My Jays" which will be included on his upcoming album "". The teaser clip was posted by , who was also the producer of the single, on his You Tube channel.

On the new song Nelly teams up with and it will also be used for the ad campaign of footwear product Nike Air Jordan. "Stepped on My Jays" has been described by the St. Louis based rapper as 'Air Force Ones' and 'Grillz' on steroids.