August 16, 2007 10:07:31 GMT
A new compilation series that is derived from the idea of well-selling 'NOW That's What I Call Music' series will be released soon. 'This Is NEXT' Vol.1, a record compiling the very best of independent artists with their hits will be dropped on August 21 and you can win it first here!

AceShowbiz is giving away five (5) CDs for five lucky winners who enter our contest. Submission begins today (August 16) and will be closed on August 30.

August 16, 2007 09:34:46 GMT

Join the celebration of 's commemoration by entering the contest on AceShowbiz.

Five (5) copies of the legendary singer's tribute album '' are given away for five winners starting from today (August 16). The contest will be closed on August 30.

August 16, 2007 07:49:54 GMT

For those who want to know how 's 'Umbrella' will sound like in pop, they can thank . The singer has covered the R&B hit song in a slower, more ballad-like arrangement.

Moore who previously said, "I'm not a big Top 40 sort-of listener and I don't tend to listen to this type of music..." has apparently changed her mind after listening to 'Umbrella'. The decision to do her version of the song is because she "could not think of a recent song more melodic than Umbrella'"

August 16, 2007 07:05:00 GMT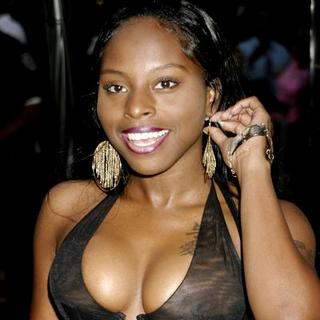 Off her turbulent personal life, is back concentrating on her music career. The raper inked a deal with Koch Records to establish an imprint label called Black Hand Entertainment with her manager Chaz Williams sitting as the CEO.

The deal with Koch means she has left Def Jam, her label of 13 years. "I have always been a symbol of independence as a female in music," Brown said. "My brand is already established, millions of my records have already been sold, and I have a fan base already loyal. After 13 years at Def Jam, I felt it was time, as a mature businesswomen, to move on and continue my brand under the roof of something I own."

August 15, 2007 09:47:56 GMT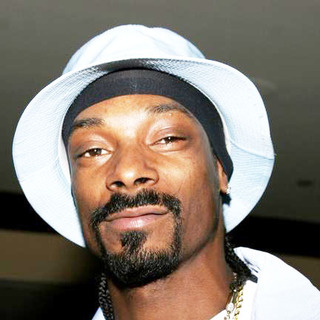 Known for his open involvement in raunchy films, is selected to headline the 28th Annual 'Exotic Erotic Expo'. The rapper will perform in the two-nights event that is held in appreciation of adult movies next month.

Snoop is slated to give a concert before appearing at the awards show on day one. He will then judge for Best Costume together with TV personality Danny Bonaduce and porn star .

August 15, 2007 09:28:31 GMT

In coincidence of their joint American tour, and will release a split seven-inch single together. Its release will be highly limited with distribution only on the venue where the acts will be performing together and on Arcade's website.

The single will feature LCD's rendition of Joy Division's 'No Love Lost' and Arcade's cover version of 'Poupee de Cire, Poupee De Son' by Serge Gainsbourg. The band have played the Eurovision Songs Contest winning-song regularly during their live performance.

August 15, 2007 08:57:56 GMT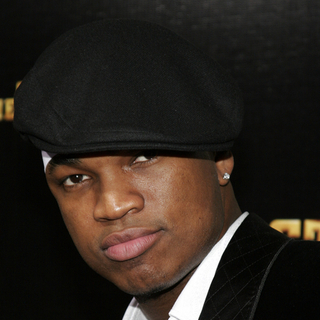 Known for his beautifully arranged lyrics, is still requiring the help from fans to write his next. In the joint venture among the singer, McDonald's and Yahoo! Music, a contest to submit lyrics for Ne-Yo's next single is held online.

The idea of the lyric theme is to choose among four categories which are love, peace, dreams and party. Fans interested in joining the competition can submit four lines before August 20.

August 15, 2007 08:34:04 GMT

has joined forces with to pen a duet album which is still raw in material but very much definite. The mutual collaboration is the stem of recent Grammy Award-winning of their duet in 'For Once In My Life'.

Bennett admitted that Wonder is "my favorite guy. He's so deep, and he's such a creative artists at all time. We enjoyed ('For Once in My Life') so much and we enjoyed being with each other, it seems natural to do more together."

August 15, 2007 07:53:31 GMT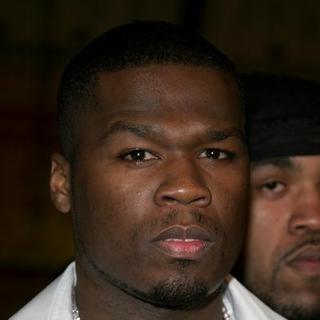 An unlikely partnership among rapper , R&B songstress and rocker Perry Farrell has resulted in a music/sport promo. The threesome reworked "Only Love, Let's Celebrate', Perry's band Satellite Party new single which will be utilized in the upcoming 2007 college football season on ESPN.

"(ESPN) had the idea to bring in someone who can rap and a female who can sing, and then put it together (as a remix)," Farrell told MTV News. "So when I heard that ESPN was interested in that and they also wanted to get a rapper, they made a wise choice. Their ears were tuning in to the things that I was hoping for. And when they told me they were thinking about 50 on it? Wow, that could be amazing."

August 15, 2007 07:16:56 GMT

In her ripe age, who became prominent as the singer of multi-selling '80s band decides to give a solo career a go. A debut album called '' will be released on September 11 featuring guests like , Wynonna, , , , and many more.

For the lead single, Ann stayed true to her influence by reworking the band's 'Immigrant Song'. It will be premiered on August 20 and in the meantime, a sneak peek of the song can be heard on her page.

August 15, 2007 06:43:57 GMT

On the trail of her father's famous name, defines herself as a musician through the release of a debut album ''. The daughter of ' Joe Walsh is determined to make a major change in music industry with her pop/rock sound album.

Lucy has been writing and recording for this album since last year. The singer, who works with her label mates in Island/Def Jam, self-described the sound as a fun, vibrant and '80s or classically infused. "Blending organic with synthetic sounds has always appealed to me, and when I began recording these songs, that's the approach I naturally took," she said.

August 15, 2007 05:17:15 GMT

hinted that his supergroup CRS (Child Rebel Soldiers) with and may release more than just an online mixtape. The rapper revealed the intention on working on a studio album but the challenge is to find a time among the super-busy solo artists.

"Now [our labels are] working it out," Lupe said as quoted on Billboard.com. "Whoever is going to pay is going to pay a whole hell of a lot. Everybody is excited, [but] 'Us Placers' is the only record we have." 'Us Placers' is a track by CRS that appears both online and on a mixtape by West titled 'Can't Tell Me Nothing: The Official Mixtape'. The group performed the tune in recent Lollapalooza Fest.

August 15, 2007 03:23:26 GMT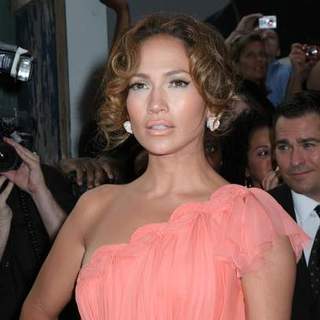 has found the release date for her new English album. '' will be dropped October 9 , few weeks prior the first date of her joint tour with husband .

A song called 'Do It Well' has been prepared to be the first single in U.S. Lopez announced that it will be played for the first time on radio outlets on August 21 and a video music that will be shot on August 16 and 17 will be premiered afterwards. In U.K. Lopez has released 'Hold It, Don't Drop It' as the first single and its arrival on U.S. radios will be the end of this month.

August 14, 2007 08:29:26 GMT
's guitarist Nels Cline has contracted chicken pox and therefore the band have to cancel their scheduled shows for the next two weeks. Some dates have been rescheduled with Duluth, Minnesotta that was supposed to take place today (August 14) pushed back to September 4.

Those who can't make it to the Sept. 4 day can refund their tickets at the place of purchase. Meanwhile the gig in Winnipeg, Manitoba on August 15 will be rescheduled to "sometime in 2008". For the rest of the dates that come within the next two weeks, will be decided later by the management of the band.

August 14, 2007 07:57:03 GMT

Enough sobering, comes back stronger, maturer but lighter with 'In This Life', a song that will mark the lead single from her yet-untitled album. The Australian singer has her relationship with Brian McFadden and cancer survival as effective fuel to reveal her new identity, as projected in the new album.

Speaking to Sydney's Daily Telegraph, Delta revealed that not only her sound is getting maturer but also her image. A video for 'In This Life' was shot on Friday (August 10) in L.A. "I'm more than ready to start this whole world again," Delta said. "It took me a second to get back into gear because I haven't made a video for so long, but it felt better than ever."