July 31, 2008 09:20:07 GMT

Copyright-infringement has become the major issues for lots of musicians lately including for rock band who have just filed a lawsuit against a singer who they claimed have stolen parts of their song. The musician that is being sued by the rocker is country star .

The rockers claimed that Gretchen has taken some parts of their old hit track "Jealous Again" and use it on her new song "Work Hard, Play Harder" without a permission. Not only suing the singer on their lawsuit, the band also addressed their allegation to the country singer's label Sony BMG, a publishing company J Money Music and TNT, that uses the track to advertise their TV series "Saving Grace".

July 31, 2008 08:34:11 GMT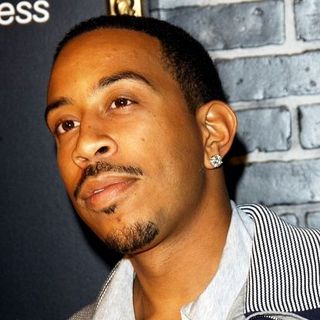 ' attempts on sending his political view trough his songs lyrics failed to impress after the latest news stated that the words on his new song are being protested by many because it's considered too offensive. The new song "Politics as Usual" that the rapper penned to support Barack Obama received lots of critics including from Obama himself.

The controversial side from the rapper's lyrics is the part when he offended other politicians and presidential candidates, John McCain and Hillary Clinton and also current president George Bush. The rapper called Hillary "irrelevant", said that John doesn't belong in "any chair unless he's paralyzed" and that Bush is "mentally handicapped".

July 31, 2008 07:49:46 GMT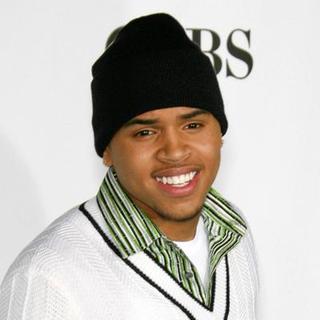 A new fact about 's involvement on singing the jingle for Doublemint bubble gum has just surfaced revealing that the jingle is very similar to Chris' latest single "Forever". But the 60 second jingle is not entirely the same with the original song as it can be heard from the audio streamed on that there are some different parts.

The commercial track lyrics, that will be surfaced along with its TV ad next month, starts with the same line from "Forever"'s verse until the bridge. It gets different in the middle and the end of the lyrics where Chris started to advertise the gum singing "Double your pleasure/ double your fun/ It's the right one with Doublemint gum."

July 31, 2008 06:11:51 GMT
Gearing up for the release of their fifth studio album "", rock band have just premiered their first single from the new LP via their on July 30. Not only that, the new song titled "Natural Disaster" has also streamed via .

Beside dropping their new single, to promote their upcoming record the group also launched another project which is premiering 12 webisode series titled "Meet Me In California". The new project will be providing fans with footages of the process of the band's making the album such as, the creative process of the album's work, interviews, photo shoots and many more.

July 31, 2008 04:33:56 GMT

Preparing for the release of their new LP "Da Point of No Return", rap group have just premiered a new music video on July 30. The new clip was filmed for the group's latest single "Mr. Feel Good" and it was directed by Picture Perfect.

On the new video the Boyz also featured the appearance of rapper and hip-hop producer Mannie Fresh. Beside Mannie's appearance the new clip also features some female models who were seen doing activities such as playing hula hoop, getting massage by one of the group's members and partying at a club.

July 31, 2008 04:10:07 GMT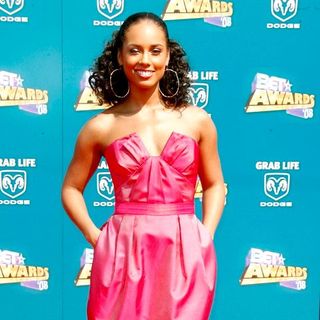 It looks like that is still enjoying her time on the road and won't be taking a break anytime soon as she has already added more dates for her tour in support of her latest LP "". On her , Alicia has announced 11 new dates for her tour with 10 of them are in the U.S.

The new dates for the U.S. concerts will be starting on September 12, at Foxwood Cassino in Manshantucket, CT and scheduled to end on September 28 at Anselmo Valencia Ampitheater in Tucson, AZ. Beside the 10 new schedule in the States, Alicia also added 1 other date which is a trip to Rotterdam, Holland on October 27.

July 31, 2008 03:13:39 GMT

has finally won the race against to top the Billboard Hot 200 this week. The teen idol's new record "" take the #1 position on the albums chart after selling about 371,000 on its first week.

Meanwhile, Sugarland who was closing in on Miley have to settle for the runner-up position after their "" only managed to sell about 314,000. Following the top two position is the soundtrack of the movie "" that managed to keep its last week's spot at #3 with 168,000 copies sold.

July 31, 2008 02:32:46 GMT

Getting closer to the release date of their new album "The Block", have just dropped a snippet of their new song from their upcoming LP on the group's official . The new track is being titled "Single" and it also features New Kids' collaboration with famous singer/songwriter .

It looks like the new track is being set as the second official single from the pop group following the release of "Summetime" on May 13. Moreover, the group have also confirmed that the full version of the new song will be spawned via iTunes on August 12.

July 31, 2008 00:45:23 GMT
Beginning August 4, legendary band will make stops in Los Angeles and New York to promote their national tour and new Greatest Hits album, , which was released by Rhino Records on July 15. The disc features 32 tracks, including all the band's #1 hits, in addition to new live recordings and "Too Late," their first new single in more than a decade.

Foreigner's first stop will be at the Key Club on Monday, August 4th, where 95.5 KLOS' "Mark and Brian in the Morning" show will host a live performance by the band. The "Mark and Brian in the Morning" show is also offering fans the opportunity to call in and win tickets to Foreigner's live performance. Fans who cannot attend in person can listen in to the show by tuning into 95.5 KLOS on August 4th from 8:30-10:00 am PST. The band will then head to Los Angeles' AOL/Spinner studios, where they will be interviewed for "The Music Insider," followed by an interview with IGN.com.

July 29, 2008 09:08:05 GMT

After much speculation outed in the press about their tour plan, finally an official confirmation about 's world tour has been revealed on July 28. The rockers reportedly will go on an 18 months tour starting from October.

According to Billboard.com, the news was confirmed by Creative Artists Agency managing partner Rob Light at IAAM conference and trade show in Anaheim, California. Unfortunately, Light hasn't revealed the details about the venues and the exact dates for the tour.

July 29, 2008 08:09:00 GMT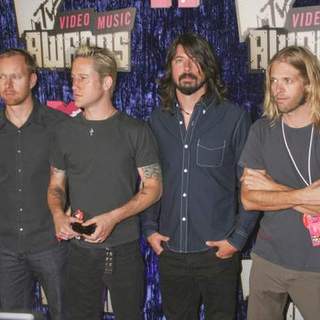 Fans of rock band will be thrilled to hear the latest reports saying that the band are preparing to release a live DVD of their recent two concerts in Wembley, London. The two shows that were held on June 6-7 is very special indeed as one of the two shows also feature the band's collaboration with members of .

The live DVD set is being scheduled to hit the shelves on August 23 and it will have about 18 tracks including two collaboration tracks between Foo and the Zeppelin, which were "Rock and Roll" and "Ramble On". Meanwhile, other tracks on the new package are the songs that the band played on their London concerts. The complete track list for the DVD can be viewed at .

July 29, 2008 07:29:30 GMT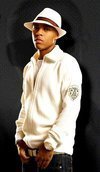 Shortly after premiering the music video for "Marco Polo", has already launched another clip on July 28. The new video was shot to accompany his latest single titled "Big Bank Take Lil Bank" featuring , which was taken from his upcoming LP "Pedigree".

The new clip was filmed in a unique method which is on a black and white computer graphic enhancement. The video also doesn't have lots of features as most of the scenes only saw Bow Wow rapping in front of the camera.

July 29, 2008 06:55:13 GMT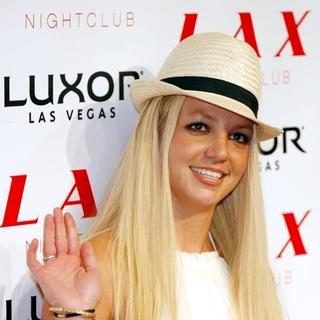 It looks like ' upcoming album could really be one of the most anticipated albums this year after the latest reports stated that on the new LP she will be working with renown musicians. The famous names that reportedly will help Britney on her upcoming LP are , , and .

That news was confirmed by Taio himself who said to the press, "The songs will be good - she has Kanye, Pharrell, Timbaland and me doing tracks for her." He also added that the next record will be important for Britney's music career. "Her career is riding on this record so I need to sit down and talk to her to make sure she is ready," Taio said.

July 29, 2008 04:30:59 GMT
Country singer has finally revealed new details about his upcoming new LP after announcing its official release date. Although he hasn't set a title yet for the upcoming album, Trace has confirmed that the record will be outed on November 25.

Beside revealing about his new LP's release date, Trace has also confirmed that a song titled "Muddy Water," will be the first single from the yet-to-be-titled album. The track, which was written by Monty Criswell and Rick Huckaby is set to be dropped via radio airplay on August 4.

July 29, 2008 04:25:51 GMT

Emerging from popular reality show American Idol, comes , an aspiring singer with the look to be proud of. The 27-year-old who also writes his own music, has released his self-titled debut album on July 15 via Pazzo Music with "Addicted" as the first single and AceShowbiz has 3 copies of the CD to be given away.

The album, took over 16 months and more than 5 studios to record. Ace said, "I've taken my time because I realized how important it is to make sure it's right, true to me and up to my level of expectation. I only get one chance to tell my fans who I am."