April 26, 2008 02:57:53 GMT
appeared on Good Morning America yesterday, April 25, singing three songs from her recently-released album, "". She opened the set with "Touch My Body" before going with "That Chick" and "Bye Bye". On the first song however, she received technical fault, which many speculate as a caught-in-the-act lipsynch attempt.

Carey who was dressed in bright pink mini dress, was singing "Touch My Body" when the intro that serves as the backing track stopped abruptly. Another faulty also occurred towards the end of the song when she turned around to her backing singers and said "Stop singing my part now baby". The remaining two performances went smoothly.

April 26, 2008 02:30:42 GMT

The official video for 's latest single "Take A Bow" has just been premiered on April 25. The single is a new song that will be included on the re-release of the singer's "" to be released on June 17.

The single was written by and was radio premiered on March 14, 2008. It also peaked at #79 on the Billboard Hot 100. Besides "Take A Bow", previously Rihanna has also confirmed another song that will be included on her repackaged album, which was "If I Never See Your Face Again". The single is actually 's song but they make a new version of it with the "Umbrella" singer also singing some parts of the song. The video for the duet song between Rihanna and Maroon was shot in Los Angeles by Anthony Mandler.

April 26, 2008 02:11:03 GMT

The music video for "Closer", 's first single off his upcoming album has been premiered on BET yesterday (April 25). It is the continuous stream of the photos from the set that were earlier this month, showing him dancing to the upbeat tune with a sexy woman.

It was reported that the shooting was taken in Santa Clara Studio, California early this month with director Melina who had also directed for his "Because of You" video. On top of the dancing shots, the clip also gives parts of the song's lyrics written as the intertwined shots.

April 25, 2008 09:37:44 GMT
Although her album "Hard Candy" will be officially released on April 29 in U.S., Madonna decides to give a sneak preview of it to her fans before it hit the stores. The pop diva is giving her fans a chance to check out the songs from her upcoming album on her page starting from April 25 until April 29.

The songs from her new album includes collaboration with famous names in music industry such as, , , and . One of the singles from her new album that has already been premiered "4 Minutes to Save the World" feat. Justin, received great success as it peak at #1 on the U.K. Singles chart.

April 25, 2008 08:57:09 GMT

Good news for the American Idol fans especially those who adore the already voted off idols as now they can see them back on tour. The Idol's tour will include the top ten finalists from this seventh season, which means fans will see the likes of Carly Smithson, Brooke White, Syesha Mercado, David Archuleta, , Jason Castro, Chikezie Eze, Kristy Lee Cook, Michael Johns and Ramiele Malubay on the tour.

The tour itself will start on July 1, 2008, at Glendale, Arizona, and from there it will stop by at nearly 50 cities all over U.S. including in Toronto, Canada. It scheduled to finish on September 13 in Tulsa. Meanwhile, tickets for the upcoming tour will be available for purchase starting from May 17.

April 25, 2008 08:03:57 GMT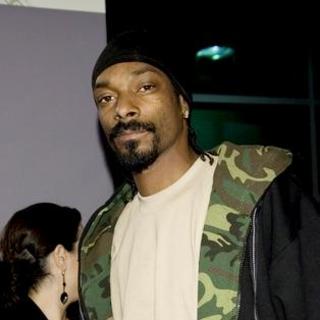 Still having lots of projects to be finished doesn't stop from adding another one to his list. The controversial rapper has signed a deal with Extreme Music to become the executive producer for a multi-CD series of gangsta music titled the "G-Series".

The G-Series will feature Snoop's music that is set to be used in film, TV series and commercials ads connected with the company. Meanwhile, Extreme Music's CEO, Russell Emanuel, revealed the reason his company picked Snoop saying, "When we decided to produce an urban series, we wanted it to be not only major league but also 'G,' with Snoop holding the reins." The rapper himself expressed his excitement to be working with the company as quoted saying, "I'm excited to get in the lab and cook up some heat."

April 25, 2008 06:31:35 GMT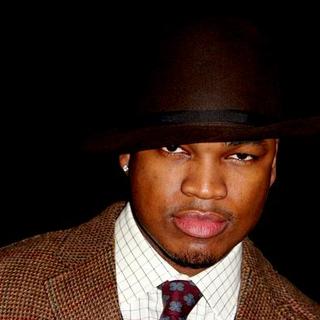 Already had the experience of performing in TV series and movies, is set for another on-screen appearance. Only this time it will be in a soap opera titled "All My Children".

The singer's appearance on the series will simply be a guest star to perform his songs "Closer" and " Stop This World" during a wedding scene on the soap opera. The singer's cameo performance on the ABC's series can bee seen on May 21 and May 22. Before appearing at "All My Children", Ne-Yo has also appeared in some movies, one of them was "" in 2007.

April 25, 2008 04:51:52 GMT

It was reported that 's new album "L.A.X" was about to be pushed by to avoid the same release date with 's new album. Now it turned out that not just Game's album which is being pushed back but the Unit's "Terminate on Sight" will also face the same thing.

Both artists' label Interscope has decided to hold back the release date for the albums "L.A.X" is now scheduled for release on July 8, while "Terminate on Sight" will hit the stores on July 1. Game has confirmed the new release date for his upcoming album saying, "I will drop my album on July 8 in order to clean up the mess 50 made with his new release on July 1. I thank all my fans for their support on the new single 'Pain' featuring ."

April 25, 2008 03:42:03 GMT

Since starting his musical career in 1999 until 2008, never really managed to get his single reaching the #1 spot in the music chart. Now his luck seems to get its turn as the rapper's latest song "Lollipop" takes the #1 spot on the Billboard Hot 100 chart. The new single is taken from his upcoming album "The Carter III" set to be released on June 10, 2008.

Besides getting busy with his new single's promotion, Wayne will also be joining and other artists to perform at the Summer Jam 2008 to be held on June 1 at Giants Stadium. Other famous names also scheduled to perform in the concert are , , , , and many more.

April 25, 2008 02:32:17 GMT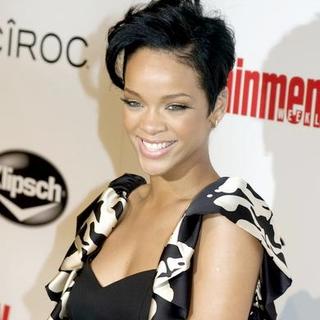 Another big collaboration is being made by . After collaborating with in her first album this time she teams up with . The two are working together in the remake of Maroon's track "If I Never See Your Face Again", which was taken from their second album "".

The re-make single is planned to be featured on both Rihanna and the funk-rock band's repackaged album which will be released soon. Rihanna's re-release album will be out on June 17, but the date for Maroon's is yet to be confirmed. The "Umbrella" singer confirmed the date for her repackage album's release to MTV saying, "We're both re-releasing our albums-mine's out June 17."

April 25, 2008 02:15:03 GMT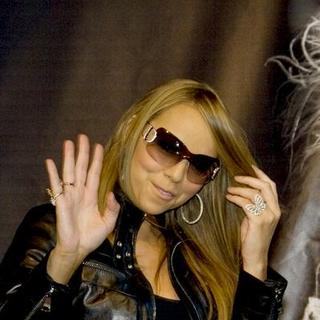 gave a sneak peek to her new music video on MTV's TRL yesterday, April 24. The diva will release the music video of "Bye Bye" on the same channel on Monday, April 28 but a footage slightly over half a minute has been outed to get fans tickled with curiosity.

As promised, the clip features as her love interest whom she brought along while traveling on a private plane. Carey is also pictured there as a celebrity who receives lots of media attention but travels solo. Carey will bring the full-length version personally on TRL and BET's 106 & Park.

April 24, 2008 09:25:41 GMT

were hailed as the recipient of Best Album of the Year through their 2007 effort "" at the first ever NME Awards USA. Their win was selected by fans via on-line votes that favored the band's album over the other nominees which are The Hold Steady's "Girls And Boys of America", ' "", 's "" and ' "".

The band which is fronted by did not attend the show but sent in a video acceptance speech. They said, "Number One Record - thanks very much for that. It's good to see NME making its way over here into the States, because they've been good friends of ours over in the UK for a long time."

April 24, 2008 07:16:11 GMT
With out and about for viewing, 's "Party People" receives its behind-the-scene footage. The clip that was outed by the rapper's label Universal Motown, features the on-set shooting that includes aka Fergie and video interviews.

In the clip, Nelly and the video's director Mark Webb gave out their insights to the making of the video that involves a lot of people. The original video was premiered on April 14 on MTV, showing Fergie in both modern look and classical 'Moulin Rogue' image. It was shot in Los Angeles earlier this year with cameos from and the song's producer Polow Da Don.

April 24, 2008 06:53:31 GMT
With the album coming around the corner, and their marketing teams have decided to add a little extra to each package of the CD. Included in each of the "Scream" album which will hit the U.S. stores on May 6 is a code to a very special V.I.P. section on the band's .

For every purchase of the CD, there can be found a code that will give access to the V.I.P. area in the site. The segment will include exclusive content, live chat with the band, chance to win concert tickets and meet the band as well as live concert stream.

April 24, 2008 06:20:42 GMT

Four winners of Presents: Girlicious have been selected, they are Natalie, Nichole, Tiffanie and Chrystina. The four girls were officially announced as the new group after contestant Charlye was eliminated by the panel of judges that includes Ron Fair, , and Pussycat Dolls' creator, Robin Antin.

The Wednesday, April 23 episode that was broadcast on The CW saw an episode called "You Are Girlicious" where the top five were required to harmoniously sang as a five-piece as well as solo. Charlye who performed 's "Before He Cheats" sadly did not impress the judge enough to make her stay in the competition.