August 30, 2007 02:35:42 GMT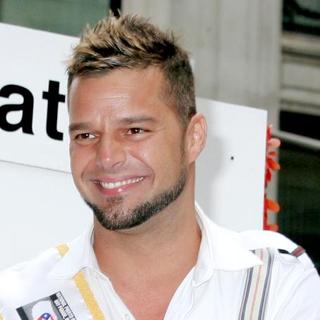 earns four nods in this year's Latin Grammy Awards, a number beaten by veteran Latin musician Juan Luis Guerra who captures five. Talking about numbers, the next artists in line who get 3 nominations are Miguel Bose and duo .

Martin has the 'MTV Unplugged' album that he released in November 2006 to thank for the nominations. Both the singer and the record are running for Album of the Year, Best Long Form Music Video, Record of the Year and Best Male Pop Vocal Album.

August 29, 2007 08:13:03 GMT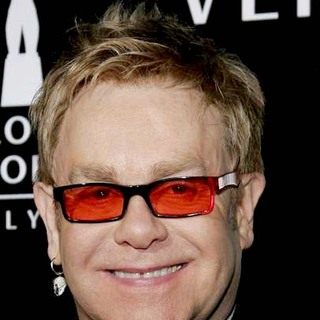 , and have all been invited to judge British talent show The X Factor. Judge Simon Cowell would really like the three of them giving advice, tips and even critics to the contestants.

Interesting still, current judge Danii Minogue said that her sister will also make an appearance in the show. "My family are a big part in everything I do and this is a big part of my life," Dannii told the Sun. If yet it happens, Kylie will be featured in the 'themed week'.

August 29, 2007 07:35:34 GMT

will indeed release a charity song in aid of Children in Need. The single is expected to be played on the event's night on November 16.

Information assistant of the BBC campaign has confirmed via e-mail: "It is true that this year's official BBC Children in Need single will be performed by the Spice Girls. We are yet to confirm the details in November, and full details will be on nearer the time."

August 29, 2007 06:34:17 GMT

Setting off 'Cyclone' as the first single off his new release, is more than ready to release the whole package. The rapper will drop the album which is tentatively titled 'Ronnie Ray All Day' on October 16 via his new label Arista.

'Cyclone' that features production from and guest vocal from has garnered success by peaking at #20 in Billboard Hot Rap chart since its release in July. A Malcolm Jones-directed clip was premiered August 6 on Yahoo! Music.

August 29, 2007 05:07:30 GMT

' '' turns out to be a double disc set. The album that marks the band's first in 28 years contains 20 tracks altogether, sporting new materials as well as a live track from previous compilation.

In the first disc, there's Glenn Frey's 'No More Cloudy Days' that was included in 2005's DVD set 'Eagles Farewell Tour I: Live from Melbourne'. It will also contain the album's lead single, 'How Long', that was premiered on August 16.

August 29, 2007 04:40:32 GMT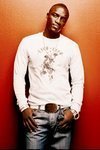 Producer Clinton Sparks has denied the claim that didn't write his latest song 'Sorry, Blame It on Me'. Sparks insists that both of them work together and that his collaborator is "an incredibly accomplished producer and songwriter".

Earlier this week, gossip site TMZ.com reported that a close source said Akon didn't pen the apology song. Instead, it was initiated that Sparks had written the entire piece although he was still credited as co-writer and producer.

August 29, 2007 04:05:50 GMT

will officially release a brand new song on radio outlets according to insiders in Jive Records. A track called 'Gimme More' is ready to be launched next week and will be included in her come back album which is due 2008.

The up-beat song is and protege Danja-produced which is still unknown to be a first single or a promotional track only. In July, it was reported that her new single is 'Get Back' which music video has been shot.

August 28, 2007 07:56:51 GMT
is adding the momentum of his already hype buzz. After accepting a chart battle from and declaring himself the new , now his highly-anticipated collaboration with has leaked online.

'Homecoming', a track taken from the September 11 release '' presents original materials that he did with the 's frontman. It has the mid-tempo feel with Martin's signature piano-playing and additional sound of drum.

August 28, 2007 07:27:33 GMT

Done with the album work in , is putting a full gear on his other project, aka The Saboteurs in Australia. The band announced that they have accumulated a number of songs ready to be molded into new CD.

A post on their official website read, "The 'teurs have a lot of new songs in the works people, the writing and structure of them has dissipated and reinvigorated many times over since we came home from our last shows."

August 28, 2007 06:39:53 GMT
French electronic finally put their performance into a live album dubbed 'Punk Alive 2007' which is due November 20. The album contains footage taken from the June 14 show in Paris' Palais Omnisports de Paris-Bercy, featuring the duo playing first hometown show in 10 years.

The live album that marks the band's second after 2001's 'Punk Alive 1997', will be released in two formats. A single CD edition and a two-disc set attached with a 50-page book are both offered via Virgin with the latter featuring five extra tracks from the show's encore.

August 28, 2007 04:58:18 GMT

Look out for this summer's hottest release. The Last Goodnight's debut album '' is flying to the shelves today (August 28) via Virgin.

The rock band will also make their Canadian live performance at 99.9 MIX FM's 16th Annual Beachfest on Sunday, September 2 at Sunnyside Park - Beaches West in Toronto. And as , they will jump in a 31-city tour with American Idol's starting October 5 in Chicago, I.L.

August 28, 2007 04:28:19 GMT

FOX's new reality show, The Next Great American Band, has begun taking shape. Three judges and a host for the show have been appointed to be the other version of American Idol's , , and .

' frontman John Rzeznik joins percussionist Sheila E., who is notable being 's drummer, and TV personality Ian Dickson to sit at the judging panel for the show. Serving as the host is New Zealand Idol presenter, Dominic Bowen.

August 28, 2007 03:29:53 GMT

A mid-tempo track from R&B artist has leaked online. 'Shoulda Let You Go' which is expected to be the second single from her new album '' has been ripped from its radio premiere on August 26.

The song, that is produced by Rodney 'Darkchild' Jerkins, was played for the first time in Atlanta-based radio station V103 and has now circled file sharing sites. It was planned to be released digitally and physically in September, few days before the album's street date on September 25.

August 28, 2007 03:10:05 GMT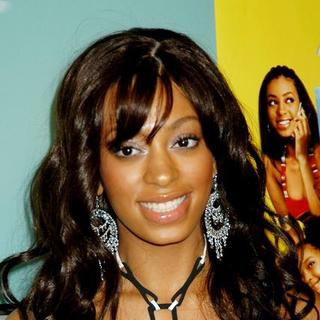 Stepping into the light, ' sister is gearing the work of a new album which is slated for a 2008 release. The 21-year-old singer has just signed an exclusive deal with EMI that will entitle her to the worldwide publishing of her music.

Big Jon Platt, the Exec Vice President of Urban EMI said, "Solange first came to our attention four years ago when her father and manager, Mathew Knowles, pointed her out to me. Immediately I knew something was there, that special quality that's hard to define, but one that you can't miss."

August 28, 2007 02:44:59 GMT

's video for his new single 'Drivin' Me Wild' has been completed. The clip was shot in Las Vegas earlier this month and features British import .

'Drivin' Me Wild' is the third official single off the rapper's seventh album ''. It was produced by and contains the samples from Rotary Connection's 'Love Has Fallen on Me'.