June 19, 2008 08:43:25 GMT

Glam rock band adds to the list of musicians that are having problems with their record label as they have just filled in a lawsuit for their company Capitol Records. According to the document posted by , the band alleged that the record company haven't pay enough amount of their royalties for years.

Not only that the band also claimed that the company have also shortchanged them over the contract deal that the band made in 2005 for the rocker's greatest hit album "". On the lawsuit, which is filled at the Los Angeles Superior Court on Wednesday, June 18, the band sued Capitol Records for breach of contract and also asking damages in excess worth $25, 000 .

June 19, 2008 07:42:05 GMT

Nu metal band are getting ready to drop their new album as the band have just revealed its title and release date. The rockers will name their new set "" and it is being scheduled to hit the shelves on August 24 via Roadrunner.

Commenting about the new album the band's lead vocalist Corey Taylor said to Billboard.com, "We have made an album that will show the road behind, the road ahead, and where we are as men." Corey then also stated that the new record is "the best thing I've ever made. And I challenge anyone to prove me wrong."

June 19, 2008 06:59:40 GMT

The new music video from R 'n' B group has just been premiered on June 18 on BET. The new clip, which was directed by Syndrome, was made to accompany the group's first single title "Cuddle Up".

Just like the song, on the video Pretty Ricky also tap new female group Butta Creame to feature on it. The clip, which seems to be shot in a warehouse lookalike set, starts with the girls group dropping from their jeep and start singing their part of the song.

June 19, 2008 06:04:22 GMT

English band are set to continue their new album success from U.K. to the U.S. as Billboard reported that ""'s first day sale has already reached 316,000 copies. Moreover, a source told Billboard.com that the rockers new set's sale might get around 700,000 to 750, 000 on its first week.

Although it won't beat 's "" numbers, Coldplay's "Viva la Vida" seems set to top the Billboard Albums chart next week. If that happens it will reprise the success it had in U.K. as the new record has already been topping the albums chart there.

June 19, 2008 04:18:21 GMT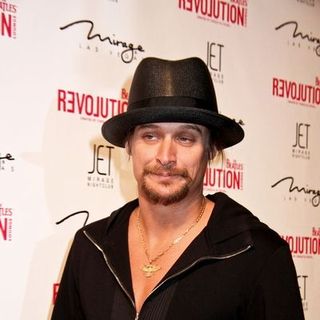 While many artists are using iTunes as one of the means to promote their album, thinks otherwise and believes that he can still sell many records without it. Kid's statement was said during a recent interview with BBC.co.uk where he was explaining why he did not put his latest album "" at iTunes.

Speaking about what he thinks about the Apple store's digital media outlet, Kid said, "The Internet was an opportunity for everyone to be treated fairly, for the consumer to get a fair price, for the artist to be paid fairly, for the record companies to make some money. But they stuck to the 'old system'." Explaining that he has no problems about not putting his albums on iTunes the singer stated, "I've just sold a million records, I'm not really feeling that blow."

June 19, 2008 03:35:02 GMT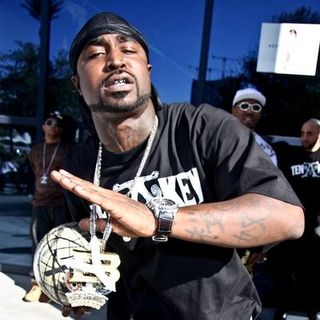 It looks like the feud between and is still on after the rapper has now hit back at the latest leaked audio of his phone conversation with . Buck reacted to the audio clip by spawning a song titled "Taped Conversation" on June 18, which on the lyrics stated that the leaked audio tape was actually made a year ago.

Explaining about the recent leaked audio, on the lyrics the Tennessee native rapped, "B---h n---s do b---h thangs/ Look at 50, what he do just to get fame/ Record my phone call when I spoke from the heart/ That was a year ago, this was a joke from the start/ You a ho, I know/ The only people that record conversations is 5-0." In the later part of the song Buck also explained about his tears during the phone conversation, saying "If a real n---a cry, it's real pain/ I don't feel no shame."

June 19, 2008 02:45:14 GMT

Having its first week sale reaching the 1 million mark insures 's "" to top this week's Billboard Hot 200 Chart. The sale of Wayne's new LP is the biggest this year as it follows 's 2005 LP, ""'s achievement which also reach the 1 million mark on its first week.

Following the "Lollipop" hit maker at #2 comes with his latest set "" which was sold about 215,000 copies this past weekend. The compilation hit songs, "Now28" drops its previous spot from #2 to #3.

June 18, 2008 09:30:37 GMT

has been tapped to become the opening act for 's Sticky & Sweet tour. The Swedish singer reportedly will join the pop diva on stage through out her August and September date which all of them are being staged in Europe.

The "With Every Heart Beat" singer will start her road trip with Madonna on August 26 at Nice Stade Charles Ehrmann, Nice, France. After that, according to the current schedule, she will join the multi talented singer at about 8 more venues, with the tour being set to end on September 27 at Athens Olympic Stadium, Athens, Greece.

June 18, 2008 08:50:05 GMT

The fourth installment of successful reality TV series created by the collaborative work between and MTV, Making the Band is about to premiere its third season in August. The new series reportedly will still follow the journey of Donnie Klang, and .

For the third season, the show will take the viewers to an inside look on Donnie and DAY26 at their first promo tour. It will show the audience how they would cope with the condition of leaving their home and friends and being on the road with new people.

June 18, 2008 08:11:53 GMT
Having yet to release an album since "" in 2003, is set to mark her come back with a different vibe from her previous pop-rock sound. For her new LP Michelle will go back to her earlier roots and give a country feel on the upcoming set.

Speaking to Billboard.com, Michelle reveals some details stating that the new record is almost done saying that she's already "in that last stage of tweaking stuff ... where you can really go crazy trying to fix all the little things." The singer also said that her new album will very much be a progression from her band, ' music.

June 18, 2008 07:21:25 GMT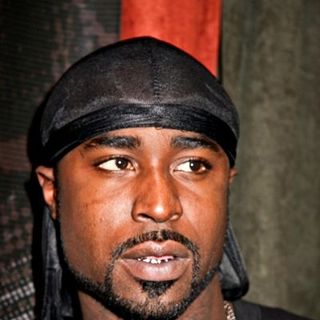 It looks like feud with his former group is about to end and there is even possibilities that Buck could reunite with , and on the rap group. That news surfaced after two audio clips of Buck's apologizing to 50 by the phone streamed on June 17.

On the first audio clip, that was posted by Hot 97 personality, Miss Info, Buck was heard pleading to 50 and stating that he never considered himself leaving the group. "I done said things and I'm aware of some of the things that I have said but I don't want you to feel like I'm a Game or Smurf or none of them niggas man. Even if you did the worst to me there is nothing I could ever say to you. But I've never dismembered myself from the family or nothing because I always felt like at the end of the day, 50 is gonna love me for what I'm creating as far as me creating my own. I' m just trying to make you happy as far as dealing with my own label," Buck said.

June 18, 2008 06:35:26 GMT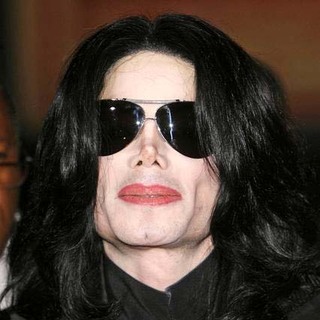 Previous rumors stating that will be back to go on tour again turns out to be true following the latest statement from , who said that he will produce the king of pop's road-trip. Swizz stated the news during an interview with MTV saying, "I'm working on this new Michael Jackson s**t. I'm probably gonna be producing his tour and everything."

The rumors about Michael planning to stage a come back gig, have been surfacing in the media lately. The press claimed that the mega pop star is set to make his return by performing in Las Vegas, but it was said that the scheduled gig has been scrapped because the singer's unfit condition.

June 18, 2008 04:41:35 GMT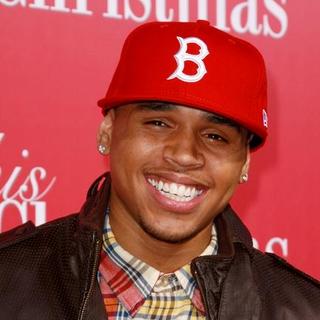 The 2008 Teen Choice Awards, which will be held on Monday, August 4 and aired on FOX starting from 8:00 to 10:00 P.M. ET/PT, has announced its nominees on June 17. Among the famous musicians that were listed, has the chance to walk home with the most awards for the music category as he received 7 nominations.

The awards Chris is being nominated for includes, Choice Music: Single, Choice Music: Hook Up, Male Artist, R 'n' B Artist, Love Song, R 'n' B Track, Rap/Hip-Hop Track. Some of the nominations he receives is for his collaborations. In the categories Hook Up and Love Song, he is nominated for his duet with in "No Air".

June 18, 2008 03:00:01 GMT

Just as it was predicted, 's highly anticipated album has managed to break the 1 million mark for its first week sale. According to Nielsen SoundScan "", dropped on June 10, has been sold over 1 million copies.

This achievement is not only setting Wayne's new set to become the biggest selling record this year, but also beating 's "", outed in 2007, that only reached 957, 000 sale on its first week. The last record that managed to hit the milestone on its early release is 's 2005 set, "".

June 18, 2008 02:27:00 GMT

has just premiered another new music video from his latest album "" on June 17. The clip, which was made for the rapper's third single "Worth Goin FED Fo", is dedicated to the people who waste their life because dealing with drugs.

The clip starts with the graphic warning of the song's explicit lyrics and also the dedication letter. Just like its theme, the video sees Plies as a major and successful drug dealer who finally ends up being arrested by the police.