July 08, 2008 09:30:03 GMT

Canadian rock act have put their name among the top musicians list, such as and after the latest reports confirmed that the band have signed a contract with Live Nation. The rock act will be engaged with the famous 360 deal, that will give the company the rights to control the rockers' music, websites, tour and merchandises.

From the contract, Nickelback reportedly will be earning between $50 million to $70 million and are set to release three albums and hold three tours with the company. Commenting about the contract deal, the band's lead vocalist Chad Kroeger said, "The Live Nation deal helps us maximize the band's opportunities in all areas of our career. We are extremely confident that Live Nation's complete global team is the world's finest and we are excited to be a part of the Live Nation vision and future!"

July 08, 2008 08:15:59 GMT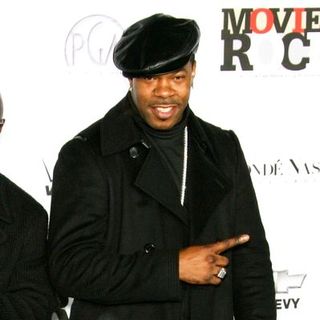 New and unpleasant rumors come from regarding his musical career. The latest reports claims that the rapper will be dropped from his current label Interscope and that his upcoming album "" won't be released.

According to the latest rumors, Busta had a huge argument with Interscope's big boss Jimmy Iovine about some new tracks that the rapper recently submitted to his label. However, Jimmy reportedly wasn't at all impress with the "We Made It" rapper's effort, and that caused the row.

July 08, 2008 07:31:34 GMT
After being busy with their tour and not releasing a new studio album since 2005, rockers have announced that they will be dropping the follow up to "" soon. The band confirmed the news in an interview with MTV stating that after finishing their current tour, they will hit the studio and continue the work on their new LP that has started since 2007 and plan to drop it in early 2009.

On the new album that is being produced by renown music producer Bob Rock, the band confirmed that they will return to their musical roots. Explaining the plan, 311's drummer Chad Sexton told MTV, "We've experimented a lot in recent years and shifted this way and that way, and with the current climate out there, with record sales, it could be a coincidence that [our sales] just went down, down, down because of the Internet, or maybe we've been too experimental. Maybe we should get back to the basics - the 311 basics."

July 08, 2008 06:57:15 GMT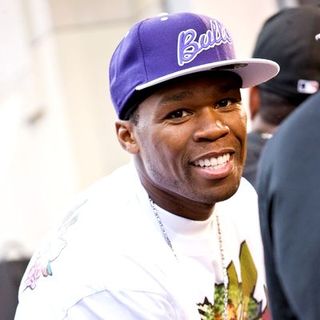 believes that he can follow on 's recent success and get his upcoming solo album's sale reaching the 1 million mark on its first week release. According to MTV, 50 is very confident that his new record, "" could reprise what Wayne's "" did.

Moreover, speaking to MTV although the rapper hasn't announced an exact date yet, he did confirm that his upcoming record will be released on the fourth quarter of this year. Confirming his new LP's release schedule, 50 said, "Fourth quarter. I got some music. But I'mma make music until I reach a closing date. I'mma stay creative and continue to try and progress."

July 08, 2008 06:09:38 GMT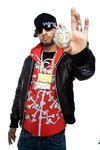 In a bid to promote his upcoming LP, "Life After Party", hip-hop singer/producer has premiered a new music video for his new single "Where The Cash At?" on July 7. The new clip was being directed by Paris and it is being set in black and white mode.

The video was exclusively premiered by 's website Thisis50.com and it looks like that it will have a sequel. The scenes on the clip focuses on Swizz, where he was seen rapping at some different backgrounds, such as at a club, in a car and at his house.

July 08, 2008 04:36:41 GMT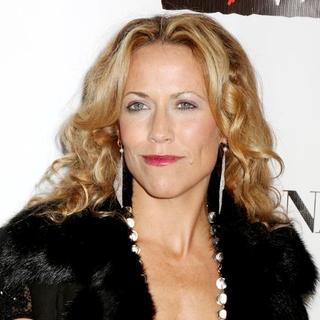 Some famous musicians including the likes of , is being tapped to give a special support and inspiration for the U.S.A. Olympic team. The singer alongside other famous names, such as , and become the musicians that have just recorded exclusive songs for a soundtrack album made to motivate USA athletes at the upcoming Beijing Olympic, which will start on August 8.

The soundtrack album is being titled AT&T Team USA Soundtrack, taking the famous telecommunication company name that also acts as the official sponsor. Not only being specially recorded to support the Olympic team, but all the benefit received from the album's sale will be given to the team.

July 08, 2008 03:49:28 GMT

Closing in to the release date of his new album on July 15, has just premiered a new music video on July 7 via BET. The clip, which was directed by TAJ, was made to accompany the rapper's first official single "Hero" featuring , taken from his upcoming untitled album.

The video is being set in a dark background with most of the scenes on the clip was shot at night and on the streets. On the clip Nas was seen rapping on the streets, leading a bunch of people who were wearing a ninja mask. Meanwhile, Keri herself doesn't appear that much on the new video and only being featured on some scenes where she was singing while riding a car.

July 07, 2008 09:28:10 GMT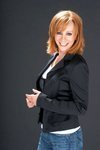 has just premiered a new music video for her latest single titled "Every Other Weekend". The new clip that was directed by Roman White, features a collaboration between Reba and and also the appearance of actor and actress .

The clip's storyline fully reflects the song's meaning and showed a divorced couple (played by Steve and Joanna) who have to exchange the care of their children each weekend because having shared custody. Meanwhile, on the clip Reba herself, was seen singing at a park while witnessing the couple exchanging their kids.

July 07, 2008 08:28:39 GMT

Despite he's being backed by , has finally decided to end his recent feud with . Speaking to AllHipHop.com Soulja declared his peace treaty saying, "It's over with for me."

To the website, the teen rapper also claimed that he actually never wanted to make a dispute with Ice and all the things that he did was just a self-defense against the veteran rapper's words against him. "Basically comments were made (by Ice-T) and I had to defend myself," Soulja said.

July 07, 2008 07:58:30 GMT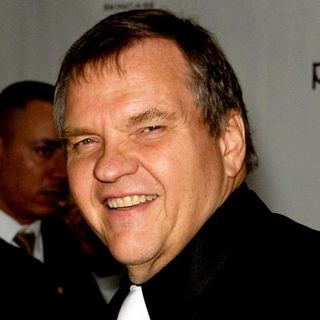 Legendary rocker has revealed a surprising news to the press stating that he may not be playing in any music festivals in U.K anymore. According to the singer, the festivals in England are stupid because the behavior of the crowd that watch the event are awful.

Speaking to the press, the singer revealed that his decision to skip performing at festivals in U.K. was triggered by the fans' behavior at the rocker's recent gig with Jefferson Starship in the Queen Elizabeth's country. "We played with Jefferson (Starship) at one of those stupid English festivals, and I do call them stupid because people behave like apes who haven't eaten a banana in a week. I refuse to play them," he said.

July 07, 2008 07:14:06 GMT
It looks like rapper is already sure with his retirement plan and has already set his eyes on another music project after releasing his third album "" on August 26. According to the latest news, Game plans to follow and 's footsteps and become a rap mogul.

Revealing his future plan to the press, in his recent statement, the rapper said, "I've been spending 100 per cent of my time being Game, so I haven't been able to focus on my producers and my artists, so this year I'm gonna get it crackin'... the same way Dre, and Diddy do it (sic) - by being a rap mogul." Moreover he also added, "There are a lot of ways to keep hip-hop alive without being an artist. I don't have to be vocal to make it happen."

July 07, 2008 06:02:42 GMT

No one doubts the talent owns, or the power he has over Hip-Hop. With Mississippi literally resting on his back, the rapper who employs his stage name after ""'s main character shows how in rage he could when it comes to freedom of lyrics. The 35-year-old has testified before Congress the end of last year, boldly voicing his thoughts on the issues that African-American people face within the society. He declared "Hip-hop is sick because America is sick."

However, Banner isn't always political in his manner. The business graduate puts what matters in his purpose, his music. In an interview with HipHopDX.com, he explained the life event that eventually become the reason behind his frequent delays over his newest album "".

July 07, 2008 04:22:41 GMT

Music fans are set to see another interesting collaboration between and , as the latest report stated that the 49 year-old-diva has asked Britney to appear on a special video clip with her. The music video is not for a new single, but for a new and live version of Madonna's old hit "Human Nature".

The upcoming video that was shot on Sunday, July 6, and directed by Steven Klein, will be used as a backdrop for some of Madonna's concerts. Confirming the news, a source close to Britney said, "They are recording a video together on Sunday that will be used as the backdrop for part of Madonna's show."

July 07, 2008 03:31:57 GMT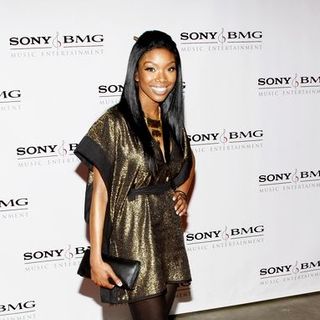 Still preparing to release her new studio album since 2004, a new song from that reportedly will be included on the upcoming record has just streamed. The new single is titled "List" and being produced by The Underdog, who previously worked with on "No Air" featuring .

Brandy's upcoming album will be her fifth until this year but her first under her new record label Epic Records. The singer was out of label for the past four years after her previous company Atlantic Records dropped her in 2004 due to the declining sale of her record "".

July 04, 2008 09:46:07 GMT
Reunited Boston rockers are giving a special treat for their European fans by giving one exclusive song titled "Americocaine" for their upcoming record ""'s European edition. Not only that, their devotees in the continent will also have the chance to purchase the new record earlier than their fans in the U.S. The LP's European edition is set to be outed on August 1 while the U.S. release is on August 12.

Prior to the new record's release the band's frontman and guitarist Nuno Bettencourt, reveal some details about it at a recent interview with . Beside speaking about the new record, in the interview Nuno also explained about the cause of Extreme's breakup stating that he was the one to be blamed for it.