February 15, 2008 03:24:31 GMT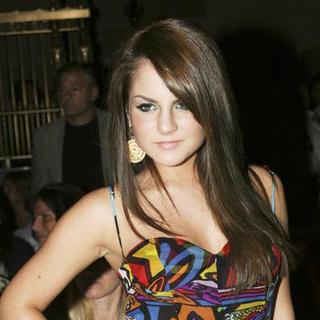 who previously stated that she will work on her third studio album early this year, has updated her progress by saying that it can be expected to be released in Fall. She said she also hopes to release a single before the album.

In on February 10, Jojo wrote, "I am in the process of recording my third album, presently. I hope to have it out this fall, but I will be releasing a single before then. I have written a lot of new music."

February 15, 2008 02:59:47 GMT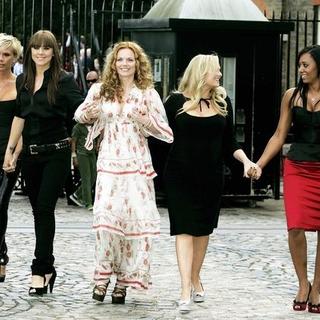 For once and for all, put to rest speculations that may be touring again sometime in the future. Although the Ginger Spice used the word "probably", she told Billboard that the tour was actually longer than planned.

"I'm still absolutely blown away that we did more than one show," Halliwell elaborating on why the reunion will not go on. "So right now I'm thinking this is it. This is the last time you will ever get to see this Girl Power, the five Spices on the stage as one."

February 15, 2008 02:29:54 GMT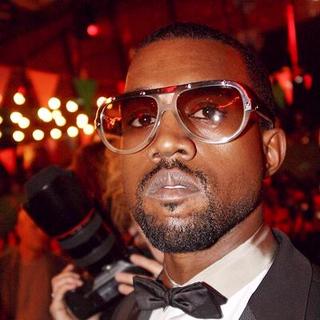 The extensive dates of 's Glow in the Dark Tour has been unveiled. As , the jaunt will start April 16 in Seattle and wind down May 30 in Calgary but more dates are slipped in between, totaling in 33 scheduled performances and including stops in Las Vegas, West Palm Beach and Saskatoon.

The tour is, as reported by Billboard.com, sponsored by Absolut 100 Vodka making the tour to be renamed as "The Glow in the Dark Tour Ignited by Absolut 100". The Swedish brand will sponsor the after-parties in each tour city.

February 14, 2008 09:22:15 GMT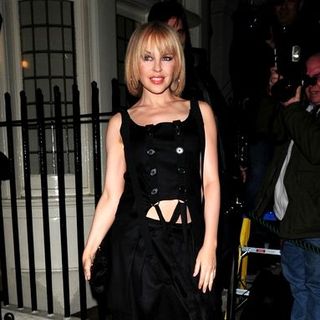 will appear different when she performs at the world tour to support her tenth album, "". The Australian singer who will turn 40 in May this year will ditch her trademark sexy costumes and put on more "graceful" outfits.

Minogue will start the tour KYLIEX2008 on May 6 in Paris, France and she has been working with famous designer Jean Paul Gaultier to create sophisticated costumes for her. William Barker who is known to be the singer's stylist told Mirror.co.uk, "The next tour will see Kylie ageing gracefully. She's celebrating her 40th birthday this year so what we have planned is to move in the right direction."

February 14, 2008 08:48:49 GMT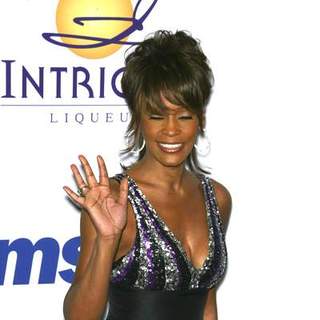 will release her comeback album before Christmas comes. The singer who was admitted to rehab due to drug abuse in 2006 and had since completed the program, is said to have finished five songs and will release the first single as early as March.

Houston reportedly made her performance at Clive Davis' pre-Grammy party on Saturday, February 9. Davis happens to be Houston's producer in the album and he had shared some of their progress saying, "It's really good. We're looking to release the album in November."

February 14, 2008 07:14:58 GMT

One man band are due to release their first full length album entitled "". The pop/electronica act which is fronted by Daniel Hunter will also embark on a tour with and starting from March 7 in Salt Lake City.

"Texas" will hit the stores on March 18 and Hunter revealed how he got the inspiration. "My father passed away the summer before my freshman year of high school," he said. "My mom drank a lot and wasn't around very much and I got into drugs and drinking and as a result ended up going to rehab for four months when I was a 14."

February 14, 2008 06:45:21 GMT
Nashville's rock group will release their sophomore set titled "" on March 17 which receives Steve McDonald's production. But before releasing the album, the four-piece will head to a number of North American dates with The Raveonettes.

The first single from the new album has been determined to be "The Kelly Affair". However, they have also moved on with another track called "Food Fight" and are ready to showcase several others that can either "make your heart feel a little soft" or "make you want to break something".

February 14, 2008 06:03:10 GMT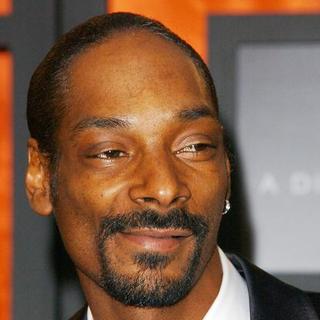 has been confirmed to be one of the many acts that will highlight Rothbury festival this year. The event is a presentation from Madison Hour and AEG Live which will be held on July 3 to 6 in Rothbury, Michigan and feature over 60 acts.

Joining Snoop in the line-up are , , , , and many more. The full line-up can be seen on its . The site also offers on-site lodging and early bird tickets which will be sold on February 27.

February 14, 2008 04:37:11 GMT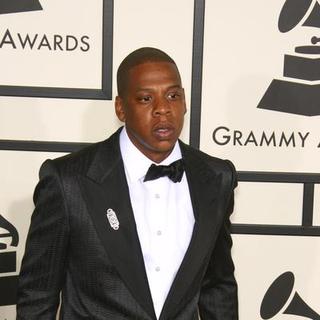 finally speaks up on his status with Def Jam chairman L.A. Reid after he left the C.E.O. post of the label the end of last year. The rapper dismissed any rumor that he was feuding with Reid, saying that "everything is sweet".

Speaking on the red carpet of 50th Grammy Awards on Sunday (February 10), Jay-Z explained, "It wasn't a hostile thing. I was with L.A. last night. We still gonna continue to work on (projects), just not (with me) as the president of Def Jam. But everything is sweet."

February 14, 2008 04:05:29 GMT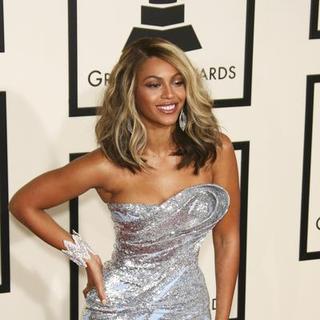 ' father and manager, Matthew Knowles has something to say to when his daughter was blast over the word "queen". Matthew claimed that Aretha's comment for Beyonce referring as "the queen" is plain ridiculous.

Aretha, known as the 'Queen of Soul', criticized Beyonce for making an introduction to Tina at the 50th Grammys by saying "Stand on your feet and give it up for the queen." Aretha responded after the event, saying through her rep "I am not sure of whose toes I may have stepped on or whose ego I may have bruised between the Grammy writers and Beyonce. However, I dismissed it as a cheap shot for controversy."

February 14, 2008 03:40:27 GMT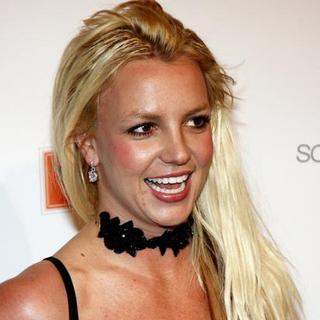 While many may have wondered when will embark on a tour to support her latest release, reports surfacing this week suggest that she may have it planned already. A source spilled that the troubled singer will play a world tour starting this year in support of "".

"Britney will be leaving the country in the next few weeks, after training in privacy for a month," an insider told the New York Post. "She is planning a global tour." If the report is true then this would be the first tour from Britney after the media circus involving her personal life and her recent hospitalization for psychiatric reasons.

February 14, 2008 03:20:39 GMT

Despite her wins and performance at the 50th Grammys on Sunday, February 10, cannot retain her album's position at #1 on the Billboard Hot 200 chart this week. "" is forced to sit at #3 despite a 31 per cent increase in sale this week. 's "" fills in the top spot.

This would be Johnson's second #1 album as he also sold big with the last effort, soundtrack to "". The new album moved 375,000 copies according to Nielsen SoundScan and the number is four times bigger the runner-up. 's "" is placed second after selling 92,000 units.

February 14, 2008 02:40:02 GMT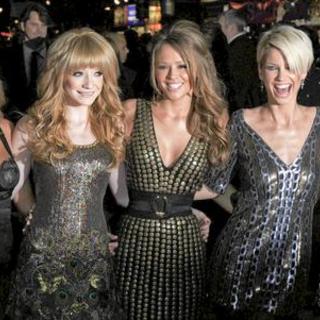 have premiered the video for "Can't Speak French", the third single from their fourth album, "". The British all-female group that always come with different concept in their videos choose the burlesque theme this time.

According to some reports, it was shot towards the end of January in London. Rumor has it that it is their most expensive video to date with production cost reaching a hundred thousand pounds. It was reportedly, inspired by Marie Antoinette era where big gowns were popular in French at that time.

February 14, 2008 02:06:00 GMT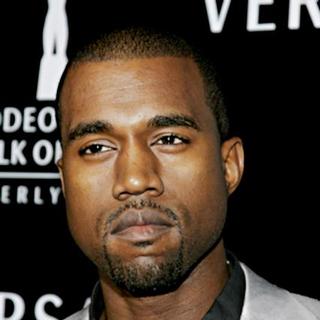 The highly-anticipated video of has finally arrived. "Flashing Lights" featuring Dwele, the fourth single from the rapper's Grammy-winning album "" has received its video premiere yesterday (February 13).

It starts with a girl getting out of a car and stripping down to her lingerie only to burn her clothes. West is then found in the trunk of her car, tied up and the girl reaches for a shovel. The movie-like clip has sent speculations that it will be continued sometime in the future with a part two. It was directed by Spike Jonez and West himself.

February 13, 2008 09:58:47 GMT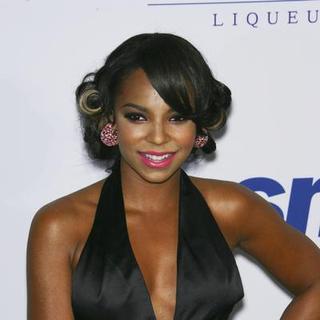 The first single from 's upcoming album has premiered its music video. "The Way That I Love You" has been confirmed as the official lead single from the much-delayed album, "".

The video was directed by Kevin Bray and was shot in Los Angeles back on February 7. The single itself is produced by L.T. Hutton and is scheduled to take impact on radios on February 19.