August 19, 2008 04:14:16 GMT

Once again, MTV Video Music Awards will be the medium for ' prove-to-the-world that she is still the princess of pop. The singer who at last year's event is slated to perform this year, singing one of the tracks from her new album. A source close to the Spears family said, "This is her big chance to make amends and let everyone see that she is becoming the Britney of old again."

In a report published by Express.co.uk, Van Toffler who serves as the president of MTV Networks Music Group said that Britney deserves "a second or third chance". He said, "I'm not sure how we top Britney opening the show but we are working on it every minute of every day."

August 19, 2008 01:56:39 GMT

English singer has just dropped a music video to support her fourth single "Pretty Please", which features of . The song is listed in her latest studio album entitled "", which has been released on April 29 via Atlantic Records.

The music video for this single is shot by director, Zipper On Butterfly Leather Film and production company, Frame by Frame. It does not contain an appearance from guest vocalist Cee-Lo but his vocals in the song are retained.

August 18, 2008 10:07:20 GMT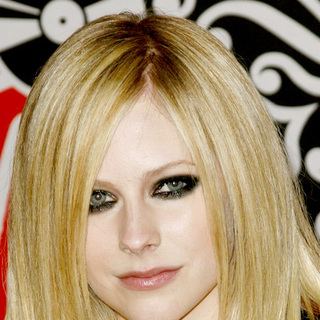 Some people in Malaysia apparently are still determined to select appropriate western artists to perform in their country. who is scheduled to perform in the capital city on August 29, has been the object of protest from Islamic movement who call themselves Pan-Malaysian Islamic Party.

"It is considered too sexy for us. ... It's not good for viewers in Malaysia," said Kamarulzaman Mohamed, an official officer from the party. "We don't want our people, our teenagers, influenced by their performance. We want clean artists, artists that are good role models." Mohamed added that such act won't be appropriate in the wake of Malaysia's independence day on August 31.

August 18, 2008 09:46:48 GMT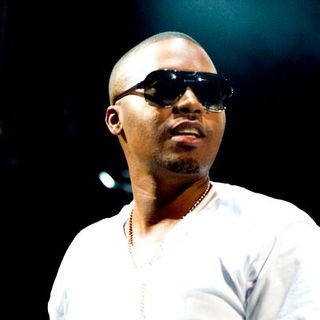 Rapper has recently shared his thought about how hip hop lyrics should sound. He says that though most rappers have a luxurious life, they should not highlight their jet-set life in their verses. In a statement, he says, "When you first get into the music business, you're excited to be there, you want to make records that everybody's loving. But, after you've got years in the game, you wanna give people the real side of you, show people some character."

Furthermore, Nas also says that the rappers should not forget about the unfortunates. According to him, they should write more songs focusing on the real life where many people out there experience harsh things. "Life is good; there's yachts, there's nice cars, there's movie roles. We overcame... but, in the middle of all that... you can't forget about the ones that didn't make it with us. Life is good, but that still doesn't erase all the horror out here," says Nas.

August 18, 2008 09:37:52 GMT

Taking the fall of the success for her hit "I Kissed a Girl", has to endure criticism from her own parents. Instead of getting praised, the daughter of evangelical Christian preachers is deemed "shameful and disgraceful" with the lyrics of the song that promotes "sin".

Speaking to DailyMail.co.uk, Perry's mom, Mary Hudson said, "I hate the song. It clearly promotes homosexuality and its message is shameful and disgusting." She added that this is no longer a secret, saying, "Katy knows how I feel. We are a very outspoken family and she knows how disappointed her father and I are. I can't even listen to that song. The first time I heard it I was in total shock. When it comes on the radio I bow my head and pray."

August 18, 2008 08:54:19 GMT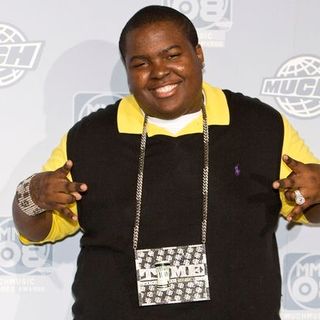 Jamaican American singer and rapper is on the way of releasing his sophomore effort. In a video blog, Sean Kingston says that he has just recorded four new songs which will later appear on his upcoming second set.

Unfortunately, the title and content of the album are still kept as a top secret. The rapper also refuses to give further information about the release date of his upcoming album and his new singles. He just said that the singles that he has been currently working on are handled in a capable hand of producer Polow Da Don.

August 18, 2008 08:26:34 GMT

From an ordinary girl with no genes in music talent, worked things up to become one of the most successful female singers in her hometown of Scotland. She has also conquered several other European territories, including U.K. that bowed down to her debut album, "". In January this year, the album knocked over 's "" and has sold over 600,000 copies ever since.

She has been signed to Vertigo, toured relentlessly, performed on the same stage with prominent female artists such as and and met the idols that inspired her to jump on the industry at the first place. A self-proclaimed fanatic, she draws inspiration from simplicity. "I find inspiration in the simplest things," she told AceShowbiz.com. "Being at home with my friends and family and doing normal everyday activities usually inspires me to write." And that can come just from anywhere, even while sitting in a bedroom staring at a poster on the wall.

August 18, 2008 04:59:27 GMT

Pop group are planning to compile greatest hits from their previous albums. This means that the group will have double jobs this year as they also propose their new record "" for release on September 2.

According to The London Paper, the greatest hits will be released to coincide the band's comeback tour. They will travel worldwide for the gigs, starting in America in September and reportedly continue to perform in the U.K. next year. A detailed dates and locations of the tour can be found on their .

August 18, 2008 04:47:47 GMT
Music festivals can hardly escape eccentricity especially when it involves as the featured artist. The singer headlined the V Festival at both Weston Park, Staffordshire and Hylands Park in Chelmsford, Essex on August 16 and 17 respectively, only to be booed and hailed.

Winehouse, gracing the main stage, arrived 20 minutes late on day one and sported messy appearance. Booed by the audience, her performance too was deemed wobbly, since after her arrival she spent few minutes on the stage doing nothing but gazing at the crowd. She then greeted them with, "Hello, alright?" before moving on with her hits. According to NME, the delay of her set was caused by her helicopter being held-up.

August 18, 2008 03:50:59 GMT

have reportedly shelved their upcoming set "". , Melody Thornton, Jessica Sutta, Ashley Roberts, and Kimberly Wyatt will now release their second studio album on September 23, just a week after its original schedule date.

There is no further explanation about the reason of the release delay. Their label Interscope and management team give no comment yet. With their new release schedule, The Pussycat Dolls' album will now compete with ' forthcoming fifth set "" and 's upcoming debut "".

August 18, 2008 02:03:07 GMT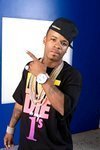 Rapper has just premiered a music video for his fourth single "Watch Dis". The song is taken from his second studio album "", which has been released in June. The video shows the rapper singing to the camera. Some scenes appear with him, surrounded by sexy girls who wear tight skimpy t-shirts with words, saying "I Hate Plies".

For a future project, Plies has been working on third album titled "". The album is proposed to be released on December 16.

August 16, 2008 07:53:54 GMT

After four years singing songs together in front of millions of people, Mexican pop group announce that they will split up in a written statement, which is signed by their five members, Alfonso, Any, Christian, Christopher, Dulce Maria y Maite. As posted on their official website, the group wrote to all of their fans, "You, our fans, also left an unforgettable mark in our lives, and will never forget you, and keep you always close to our hearts."

This has then made some speculations, saying that the group's members are eying for solo careers. The rumor goes deeper with their statement, saying, "Every big Project needs to make changes in order to move on, and today we are initiating that process."

August 16, 2008 07:07:46 GMT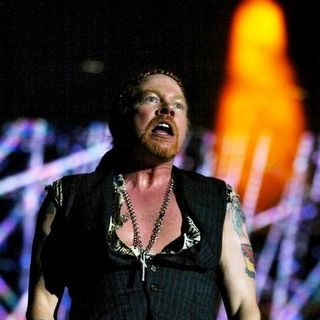 After fourteen years of start, work, delay, speculation and , rock band Gun N' Roses have reportedly succeeded to bring their upcoming sixth studio album "" to the next level. According to several reports, their forthcoming effort is set to be launched anytime soon this year. Either Front Line management or Interscope have reportedly approached Wal-Mart and Best Buy executives. Recent news says that the agreement has been settled with one of the big-box retailers and shortly, "Chinese Democracy" will be out as an exclusive at one of the merchant chains.

Commenting on the issue, some say that it may be true as Gun N' Roses are now managed by Irving Azoff from Front Line, a management team who have earned a reputation for striking exclusive album deals with retails chains. Early this year, Irving has just released ' reunion set "" through Wal-Mart.

August 16, 2008 06:46:11 GMT
Marilyn Manson Band suck in fresh blood to their clan with the addition of Wes Borland. The band, fronted by , announced earlier this week during a press conference in Seoul, South Korea that Borland will serve the duty as their new guitarist and that this format will be their most "indestructible" yet.

Some may recognize the guitarist's name from the past list of line-up that made up the metal band . With Borland on board, the band now become a five-piece, consisting of Manson, Borland, Twiggy Ramirez, Ginger Fish and Chris Vrenna. With the new line-up, the band hit the stage together for the first time at the ETP Festival in Seoul on Friday, August 15.

August 16, 2008 05:13:37 GMT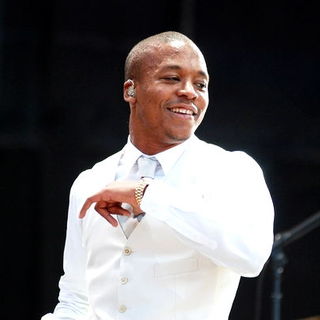 When announced his retirement from music industry earlier this year, it was not intended for a full one. The rapper has told the press that he will quit spawning studio albums but will not give up performing on stage completely. In a statement, the hitmaker whose real name is Wasalu Muhammad Jaco said, "I'll keep performing but I doubt if I'll make any more albums."

The upcoming album "LupEnd" will be his third and last before he moves on becoming a literature figure. He announced in January, "I've been doing this music hustle for eights years and have more things I still want to do. There are other ways besides putting out an album that allow me to channel my creative energy and I'm writing a book about a window washer. I will have more than enough to keep me busy."