February 23, 2008 07:10:07 GMT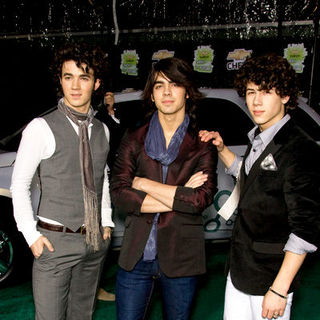 The fraternal members of the ; , , and have all vowed to abstain from sex until marriage. Discussing that matter to Details Magazine, the threesome even reveal that they are all virgins.

In an interview for the March 2008 issue of Details, Joe said he and brothers Kevin and Nick wear purity rings as "promises to ourselves and to God that we'll stay pure (until) marriage." The rings are "just one of our ways of kind of like being different than everybody else out there," Nick was quoted as saying.

February 23, 2008 06:29:03 GMT
Another music figure has been involved in a run-in with the law during this week. In addition to who was arrested on Tuesday, February 19 for reckless driving, was ticketed by police outside of a New York nightclub on Wednesday night, February 20 for possession of marijuana.

According to the New York Post, the rapper was handed a desk appearance ticket on Wednesday after he was caught smoking marijuana by the NYPD. New York police could not immediately confirm the incident and Snoop's lawyer Donald Etra declined to identify the club.

February 23, 2008 05:59:04 GMT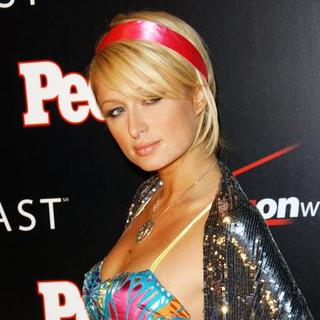 New couple alert, and . Rumors on the street say the celebrity socialite is hooking up with the frontman who recently ended his engagement to longtime girlfriend .

Life & Style is reporting that Paris and Benji hooked up on Thursday night, February 21, while partying at Villa nightclub in L.A. The hotel heiress was with sister and a large group of girls. An eyewitness told Life & Style, "When she saw Benji, she only had eyes for him. She walked over and gave him a huge kiss. It was over the top and lots of tongue was involved!"

February 23, 2008 05:10:17 GMT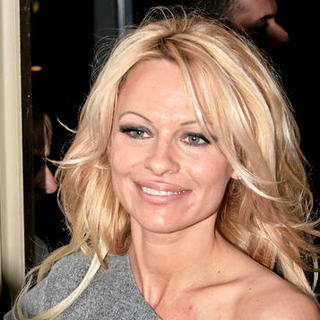 's Website, , which mysteriously disappeared over a month ago has been replaced. The busty star has relaunched her Website with a tribute to actress-turned-animal activist , it has been reported.

The so-called has been claimed to be the new "official" web portal of the former "Baywatch" star. In it, the actress will post regular journals about her colourful life.

February 23, 2008 04:15:19 GMT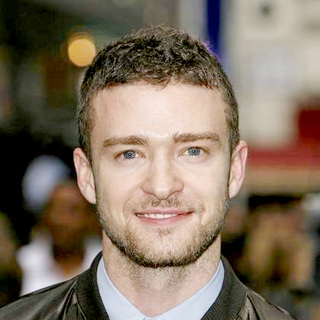 Parfums Givenchy is planning to bring sexy back to its scent portfolio by recruiting to front its new men's fragrance. The pop star has been unveiled as the new spokesmodel for the fragrance house, joining actress in Parfums Givenchy's celebrity spokesmodel stable.

Justin, who's popular for his hit single "SexyBack", will begin appearing in print ads for the as-yet-unknown men's fragrance in June, while the actual scent won't be made available until October. Internationally, the cologne will launch in early 2009.

February 23, 2008 03:34:44 GMT

The New York City Department of Health's Hepatitis-A-shot alert for her and the celebrity guests she invited to help celebrating her husband 's 30 birthday back on February 7, apparently, would not stop from partying. She along with BFF reportedly are throwing exclusive Oscar bash.

The Madonna/Moore party will be held in a home in the Westside hills and will begin around 9 P.M., Variety reports. As of now, the guest list is a few hundred people long, but is expected to grow.

February 23, 2008 02:58:14 GMT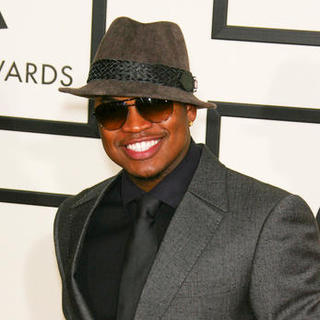 Another celebrity arrest has occurred and this time on the victim is singer . The R&B star was arrested on Tuesday, February 19 for reckless driving while cruising through Cobb County, Georgia. TMZ was the first that reported the arrest.

According to the mainstream gossip site, Ne-Yo was pulled over after police spotted his 2006 Range Rover doing "well over 100 mph." And when they finally caught up with him, he was arrested for reckless driving and for not having a valid license.

February 23, 2008 02:38:55 GMT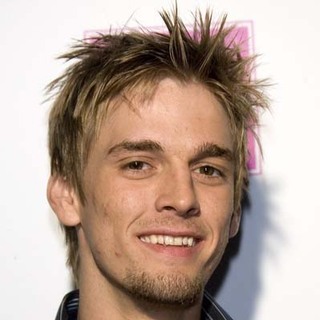 Robert Gene Carter, the father of pop singer , has spoken out about his son's arrest in Texas for investigation of marijuana possession. Shared his feeling to People, the older Carter revealed "I'm just totally floored by this. Other people suspected he had a problem, but I denied it and didn't believe it. But now I feel hurt and betrayed, because I see that everything wasn't what I thought it was."

Went on telling People that he believed his son was heading to Georgia to confront him about finances at the time of his arrest, Robert explained "His new managers are trying to convince him that I'm the reason he's going broke. It's not true; I don't live off Aaron's money." Though so, still Robert hoped the best for Aaron, hoping that the arrest will serve as a wake-up call to his young son. "Aaron has always thought he was invincible," Robert was quoted as saying. "Sometimes it takes a knock in the head to get people back on track. I hope that's what happens here."

February 23, 2008 02:01:41 GMT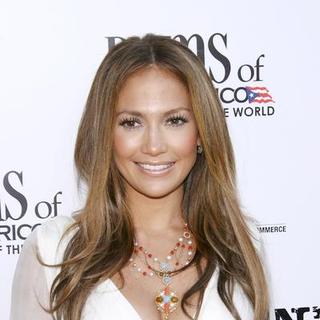 Good news travels fast. Soon after it was made public that has given birth to her much reported twins, numbers of family members and friends of the new mom were seen paying a visit to her at the hospital in Long Island, N.Y.

Actress who's a good friend of Lopez and her husband was spotted giving the proud parents a personal visit on Friday afternoon, February 22. Earlier that day, Lopez's sister Linda Lopez was also seen heading into the maternity ward where the actress-singer gave birth to a boy and a girl early in the morning.

February 22, 2008 08:06:23 GMT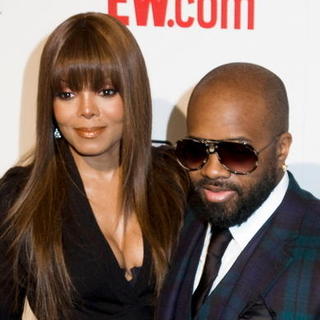 Much contrary to her public claim that she was "allergic to marriage" and won't be walking down the aisle anytime soon, has been planning to wed her longtime boyfriend in an intimate wedding ceremony for later this year. Has remained mum when being asked about the wedding report, the songbird however was reported to have approached top designer Badgley Mischka, asking for bridal gown samples.

"Janet is preparing for her private nuptials at the moment," a source close to Janet told the New York Post Newspaper. Laughed off the report, Janet simply told US Weekly "Let the rumors fly!"

February 22, 2008 07:39:02 GMT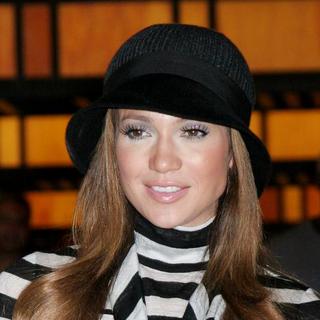 The long awaited twins of celebrity expectant mother have been born. The actress-singer and her husband are now the proud parents of twins, a boy and a girl, Lopez's manager has confirmed to People.

"Jennifer and Marc are delighted, thrilled and over the moon," Lopez's manager Simon Fields told People adding that the babies were born early Friday, February 22 in Long Island, N.Y. While the girl was born at 12:12 A.M. and weighed 5 lbs. 7 oz., the boy then followed at 12:23 A.M., weighing 6 lbs.

February 22, 2008 07:23:26 GMT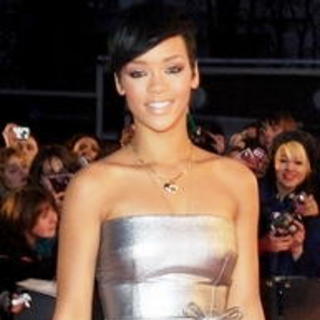 Engaged in a cupcake fight during her early birthday bash held at Los Angeles' Les Deux nightclub on Tuesday night, February 19, apparently has an early birthday present for herself. The R&B singer, who turned 20 on February 20, has reportedly bought herself seven paintings by pop cartoonist Todd Goldman.

One of the seven paintings that Rihanna bought was the so-called "Fat Kids Are Harder To Kidnap". The songbird and several of her friends were photographed in front of it at the Grove's Jack Gallery in Los Angeles on Saturday night, February 16.

February 22, 2008 06:10:51 GMT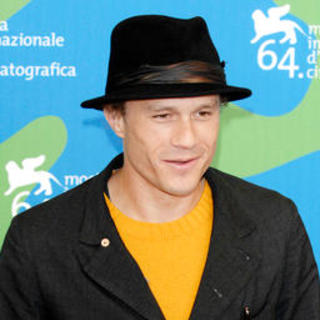 Having his role of Joker in the film "" being immortalized in the form of a toy doll by toy giants Mattel just one week after his funeral, is next having the final portrait of him being put up as one contender for Australia's esteemed Archibald Prize. The Archibald Prize is regarded as the most important portraiture prize, and is the most prominent of all arts prizes, in Australia.

Heath's portrait, simply titled "Heath," was painted by his friend Australian artist Vincent Fantauzzo at the late actor's family's Perth home in December. The portrait features three versions of Heath; one haunted-looking rendition in the center of the canvas flanked by two whispering figures on either side.

February 22, 2008 05:50:16 GMT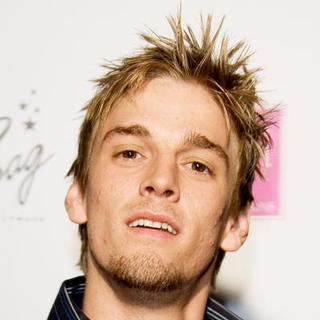 was arrested for investigation of marijuana possession Thursday, February 21 after he was pulled over for speeding in Texas. The pop singer was pulled over for speeding on I-10, and when authorities searched his car, they found over two ounces of marijuana. There was nobody else in the car.

Aaron, 20, the younger brother of from the , is currently in jail in Junction, Texas, awaiting a Friday morning, February 22, appearance before a magistrate, it has been reported. No words from Aaron's people just yet.

February 22, 2008 04:55:00 GMT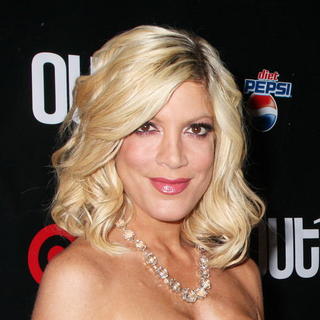 Had previously announced plans to write a memoir, has indeed started working on it. Has become the center of public attention due to her celebrity status, she's set to set the record straight about the events of her life with the new tell-all book.

"I spent so many years in the media having people tell stories about my life, so I figured I might as well tell the true stories about my life this time," Tori wrote in excerpts of her forthcoming book featured in the latest issue of People Magazine. Furthermore insisted the details divulged in the book may even shock her actor husband , she claimed "Nobody's read it! Not even Dean!"