December 28, 2007 07:23:52 GMT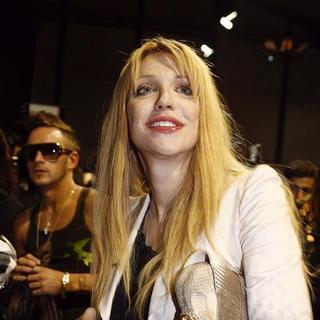 Usually when celebrities have their stuffs stolen, they won't get them back. But that's not the case with . According to reports, the former singer found out that her diamond earrings were stolen from her Four Seasons Hotel room on Wednesday, December 26.

It was said that the wife of late was staying with her fifteen-year-old daughter Frances Bean at the hotel when a pair of pink diamonds and yellow drop earrings, which haven't been insured yet, were stolen. To celebrity blogger Perez Hilton, a source said, "Courtney is devastated. She had brought the earrings for Frances as her Christmas present. Frances hadn't even tried them on yet."

December 28, 2007 06:47:36 GMT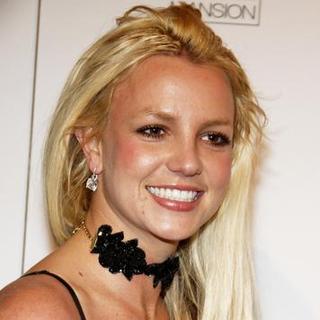 Apparently still having bitter feeling towards her parents, refused to give her children, Sean Preaton and Jayden James, their Christmas presents. According to PageSix.com, an insider revealed, "Britney would not let her boys open the gifts from her mom and dad. Apparently she hid them, and she told [her ex-husband] Kevin [Federline] she might send them back to her parents un-opened."

Reportedly, Federline, who has good relationship with his in-laws, was upset with Spears' action. The insider said that in the phone conversation on December 25 night, the 29-year-old told the pop singer to "stop acting like a spoiled brat". The source then added, "He asked her to give them to him and he would let them open them."

December 28, 2007 05:25:31 GMT

and his wife, , are divorcing. The news has been confirmed by the couple representative, Mara Buxbaum, exclusively to People. Even though confirming the news, Buxbaum didn't share more information about the divorce matter.

The split couple first met on the set of "State of Grace" in 1990 and in 1996, they tied the knot. After eleven years of marriage, they were blessed with a daughter, sixteen-year-old Dylan Frances, and a son, fourteen-year-old, Hopper Jack. Through the years, they have starred together in several movies, including 1997's "She's So Lovely" and 1998's "Hurlyburly".

December 28, 2007 04:50:23 GMT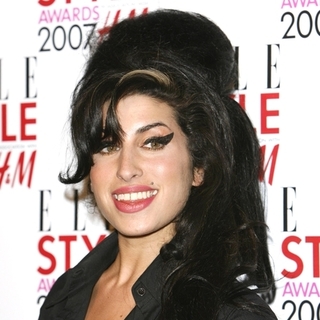 Arrested and fined for drug use and marijuana possession last October, was ordered to appear in a Norway court two months after the incident if she wants the charge to be dropped. According to Bergen police, the British singer has to appear in person to appeal her fine for the marijuana possession.

Bergen police lawyer Rudolf Christoffersen stated that the 'Rehab' singer has been summoned to appear in court on February 28, 2008. He also said, "The Gulating court (in Bergen) sent us a letter dated December 18, 2007, stating that... this case cannot be tried in absentia."

December 28, 2007 04:06:36 GMT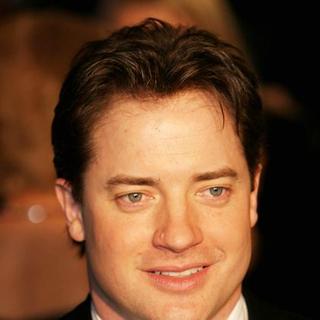 soon will be a single man again. On Wednesday, December 26, the star of "" and his wife, Afton Smith, announced that they are ending their 9-year marriage, though will still remain being good friends. The publicist for the 39-year-old actor, Ina Treciokas commented, "They continue to maintain a close and caring friendship."

The 39-year-old actor married his long time lover on September 27, 1998 at the Bel Air Hotel in Los Angeles. Together, they have three children, five-year-old Griffin, three-year-old Holden and one-and-a-half-year-old Leland. Prior to the marriage, Fraser and Smith had been dating for about four years.

December 28, 2007 03:32:57 GMT

Rumored to be secretly engaged last week, is indeed engaged to her baby's father, Cash Warren. Through a statement, her representative, Brad Cafarelli confirmed the news stating, "I can confirm that they are engaged."

Prior to the confirmation, the "" beauty sparked even more speculation about her secret engagement when she was spotted wearing a large diamond ring as she left an LA gym in West Hollywood on Boxing Day. Last week, rumor of Alba's engagement surfaced after her "" co-star Doug Jones referred Warren as her fiance saying, "Jessica and her fiance are wonderful, and they're going to make the most beautiful babies ever."

December 28, 2007 02:56:47 GMT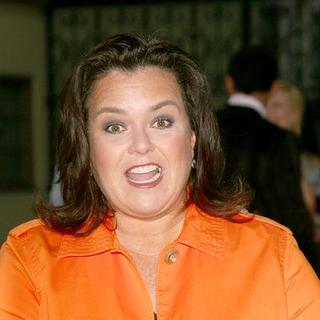 Famous for her loud and outspoken ways of expressing her opinion, earned the title of the most annoying celebrity. According to a poll made by Parade Magazine, the former 'View' host won 44% of the vote.

Following in the second position was with 20%, while Ann Coulter, the American television personality and author landed herself in the third spot voted by 16% of voters. The fourth place of the most annoying poll went to former wife of , , who earned 12% of the vote, and celebrity blogger Perez Hilton nailed the fifth position with 4%.

December 28, 2007 02:17:12 GMT
It seems that celebrities caught for drinking and driving incident have become a trend in Hollywood nowadays as joins the list of Hollywood starlets arrested for DUI charges, that includes , and . According to a statement from Sgt. John Hocking, the actress famous for her role as Marissa Cooper in 'The O.C.' was arrested for investigation of driving under the influence of alcohol, driving without a license, as well as possessing a controlled substance and marijuana.

The 21-year-old actress was pulled over around 2:45 A.M. on Thursday, December 27, when she was driving on La Cienega Boulevard in West Hollywood, California. She was stopped by the authorities after they saw her car straddling two lanes of traffic and failing to signal for a turn. According to the statement released by the L.A. County Sheriff's Department, following the pulling over, the sheriff found out that she didn't have driving license at the moment. The statement read, "During Ms. Barton's detention, it was determined that she was an unlicensed driver and was driving while under the influence of an alcoholic beverage."

December 27, 2007 05:00:38 GMT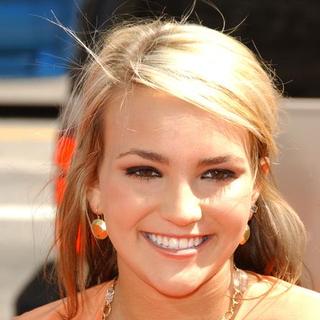 The latest twist in ' pregnancy is that she's lying about her baby's daddy. insisted in its latest issue, on newsstands now, that the father of the actress' baby is not boyfriend Casey Aldridge and that her friends and family think it is an older man at her children's TV show "Zoey 101" who impregnated her.

Since an older man could be charged with statutory rape if revealed to be the father of an under-aged girl's baby, Casey thus "is being paid off to be the family's fall guy" because in Jamie Lynn's home state of Louisiana he would escape charges because a 16-years-old can legally have sex with someone less than two years older than her.

December 27, 2007 03:20:34 GMT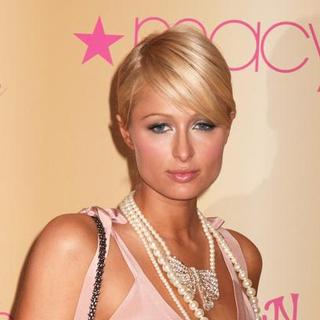 's billionaire grandfather Barron Hilton announced Wednesday, December 26 that he's donating 97% of his $2.3 billion fortune to his father's charity foundation, the Conrad N. Hilton Foundation.

Barron Hilton, 80, has had an infusion of cash from two recent private equity deals; the sale of Hilton Hotels Corp. to Blackstone for $26 billion or $47.50 a share back in July and the pending sale of the world's biggest casino company, Harrah's Entertainment Inc., to Apollo and Texas Pacific Group for $15 billion.

December 27, 2007 02:24:14 GMT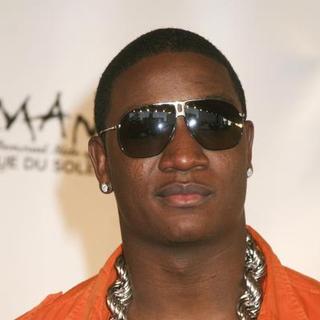 , who's facing felony charges for carrying a concealed weapon to an airport, failed to show up at Cleveland Municipal Court for his arraignment Wednesday, December 26 and thus was awarded an arrest warrant by judge.

Joc failed to appear in court for a scheduled 8:30 A.M. hearing due to what his attorney cited as personal financial and family obligations. Was considered a fugitive, the rapper then got a warrant issued for his arrest. In addition to that, Municipal Judge Michael John Ryan also increased Joc's bond from $50,000 to $100,000.

December 27, 2007 01:45:19 GMT

and longtime boyfriend are engaged already.

Josh's representative confirmed the engagement report, saying the actor proposed to the singer recently and not on Christmas. So far, there's no word on a wedding date.

December 26, 2007 08:04:12 GMT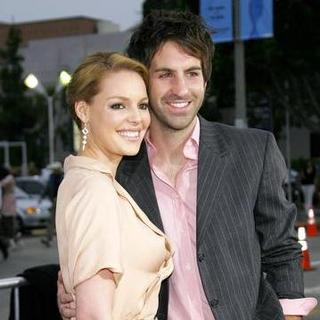 Newlyweds and were snapped getting ready to leave the Stein Erikson Lodge in Deer Valley Monday morning, December 24 following their star-studded wedding ceremony on Sunday, December 23.

Were still in their best mood and spirit, Heigl could be seen wearing white coat and was spotted sporting a huge ring on her wedding finger while hubby Kelley was still in his tuxedo. The husband and wife were snapped packing up their things before then said goodbye to their guests and checked out of the lodge.

December 26, 2007 05:15:45 GMT
Channeling her diverse inner creativity, is jumping on the shoe-designing bandwagon. The movie beauty has announced a new line of shoes in conjunction with Te Casan.

The collection, which she designed herself, is a vegan collection of shoes and will be available for pre-order beginning from January 15. It's not until February 2008 that the so-called "The Natalie Portman Collection" will be available online and at the NYC boutique located at 382 West Broadway.

December 26, 2007 04:31:41 GMT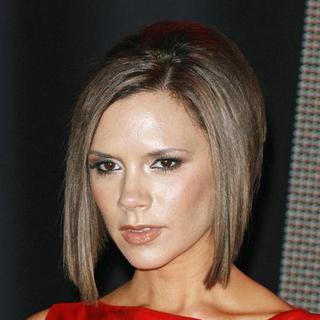 gets robbed. The singer and mother of three was upset when she found out that her designer stuff, worth tens of thousands of dollars, were stolen from her dressing room during a ' concert in Germany.

Posh Spice reportedly lost two pairs of shoes, worth almost $11,500 per pair, along with Spice Girls costumes, including jackets and jewelery, British newspaper The Sunday Mirror reported. She was "most upset" when she discovered the thieves had lifted a red satin dressing robe specially designed by Roberto Cavalli for her to wear backstage, the article said.