November 12, 2007 02:09:41 GMT

Our prayers and thoughts go out to our beloved rap star . His mother, Dr. Donda West, who worked as the Chair of the English Department at Chicago State University before retiring to serve as his manager, has passed away. Hot 97's was the first to bring the report to the surface.

Miss Info quoted its sources as saying that Donda West passed away in Los Angeles on Saturday night November 10th. She was 58. A cause of death has not been released.

November 10, 2007 07:27:55 GMT

No stranger to controversy nor run-in with the law, is at it again when she run the red light with her kids in the back and a court-appointed monitor in the front of her car.

The mother of two blew a red light at a notoriously dangerous Los Angeles intersection Thursday night November 8th with sons Sean Preston and Jayden James in the back and a court-appointed monitor crouched down in the front, thus once again putting her custody in jeopardy.

November 10, 2007 06:52:02 GMT

An actress who's working her way up the industry ladder, is one among those trend-setters that always looks attractive both on and off screen. Has been invading the world of designer with her designing a handbag for U.S. fashion company Dooney & Bourke, here's the ad for the limited edition of Dooney & Bourke "Hayden Panettiere" Designer Handbag.

Is the next after fellow actress to turn star "handbag designer" at Dooney & Bourke, Hayden will have her Dooney & Bourke bag go on sale beginning December later this year at $500.

November 10, 2007 06:07:42 GMT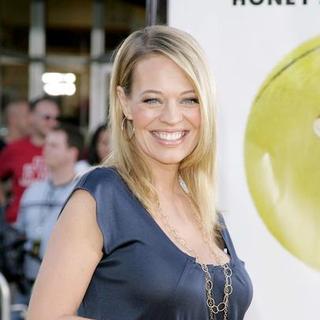 First it comes the pregnancy confirmation and just now announced that she's expecting a girl. It appears that the family she's building with husband Christophe Eme will be a perfect small happy family as soon as the baby is born.

The actress, who came to fame as the ex-Borg Seven of Nine on TV series "Star Trek: Voyager," announced last month she is pregnant with Eme's child. About her impending motherhood, Ryan told People that she and Eme "are thrilled. We're so excited, we're just beside ourselves."

November 10, 2007 05:14:45 GMT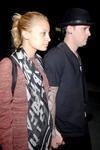 Counted as ones of the media darlings in the United States, Joel Madden and pregnant fiancee are not so popular in Australia though. The celebrity couple who can freely make their way out to public places in the US, sad to say, are not wanted in the country especially by the posh gated community.

While they themselves are considered to be part of the US' high profile community, potential neighbors apparently rejected Nicole and Madden's offer on a house in their gated Southern California community because of the unwanted attention their celebrity status would surely bring to the posh neighborhood.

November 10, 2007 04:28:58 GMT

is everything, from hotel heiress, socialite, reality TV star, actress, singer, model, fashion designer to merely trend-setter. From celebrity into business, she's never one to shy away from putting her name on any product possible. And now the star is lending her name to launch a new watch line through Parlux International, the company that also manufactures and distributes her fragrance.

The company has decided to extend the 'Paris Hilton' range because her brand has proven to be so successful in the market, while at the same time praised the star herself to have "established herself as an American cultural icon with a remarkable international following."

November 10, 2007 04:03:02 GMT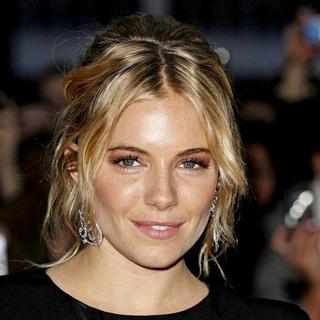 is acting personal when it comes to her personal life, love life to be exact. The actress who's been not quite successful in romance has reportedly received a marriage proposal from actor boyfriend .

Rumor has it that Rhys proposed to Sienna, serenading her a poem that he had written for her, entitled "Marry This Misfit" while playing his guitar. And according to reports, the poem that contained the lyrics "I bleed for you" went right over Sienna's head and she didn't even realize that he was proposing.

November 10, 2007 03:17:10 GMT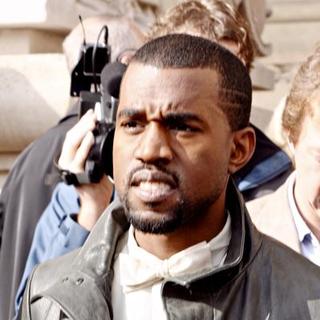 Thanksgiving is just around the corner and the spirit is everywhere. With planning for turkeys giveaway for families in the Miami community who are in need and withdraws request to host Thanksgiving day dinner with families while under house arrest, has something else on his own. The rapper and record producer is teaming up with numbers of other celebrities to design lunch boxes for the hunger.

West is teaming up with the and 100 other celebrities to design personalized lunchboxes which will be auctioned off online with the profit benefiting the non-profit hunger relief organizations; Food Bank For New York City and The Lunchbox Fund of South Africa.

November 10, 2007 02:26:31 GMT
It is sad to say that keeps going from one low to another. Has just been granted a US work visa, apparently, doesn't mean everything will turn from bad to good. It appears that things just get worse for her. First she infuriated her record label bosses by failing to attend a video shoot for "Love Is a Losing Game." After that witnessing her London flat raided by a group of police, Amy then had to witness her hubby Blake Fielder-Civil arrested by the authorities.

Junkie Fielder-Civil was arrested on Thursday night November 8th for allegedly attempting to pay off a witness in order to fix a trial. He is accused of trying to halt the trial in which he and a friend were accused of a brutal attack on a barman, which could see him jailed if convicted.

November 09, 2007 09:39:14 GMT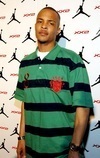 No Thanksgiving celebration for The rapper has changed his mind and had his lawyers withdrawn his request to host a Thanksgiving dinner at his Jonesboro home as he awaits trial on federal weapons charges.

Lawyers for T.I. has on Tuesday November 6th filed two motions asking a judge to allow the Atlanta rapper to have visitors at his house on Thanksgiving as he's under 24-hour house arrest while waiting trial on allegations that he attempted to illegally purchase three machine guns and two silencers and possessing a cache of weapons in his Atlanta mansion.

November 09, 2007 08:55:16 GMT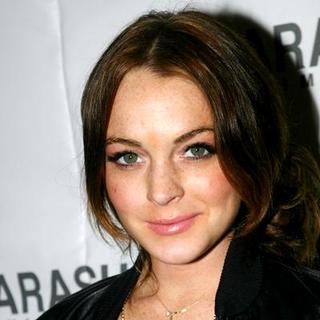 With New Year is just around the corner and just has nothing to do on her have-to-do list, words are mounting on the street that the singer-actress is set to star in the hit TV show "Ugly Betty."

She's said to be in talks with producers to play a fallen beauty queen who ends up working as an assistant manager of a fast food restaurant. Her character will be rescued by the show's main character Betty Suarez, who tries to get her a job at Mode magazine, where she is an editorial assistant.

November 09, 2007 08:12:46 GMT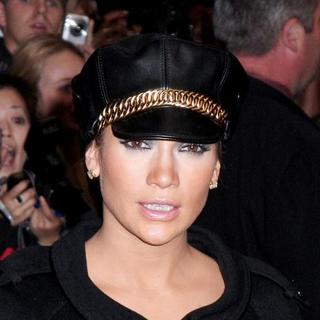 Has remained tight lipped on her pregnancy and leaving her growing bump to do all the talking, at last long broke her silent and has finally made it official that she and husband are expecting a baby.

Just a week after fellow expectant celebs and spilled the beans on their pregnancy, the Bronx singer unexpectedly broke the obvious news during a gig at Miami's American Airlines Arena Wednesday night November 7th which was the last show of her and hubby's El Cantante Tour.

November 09, 2007 07:38:59 GMT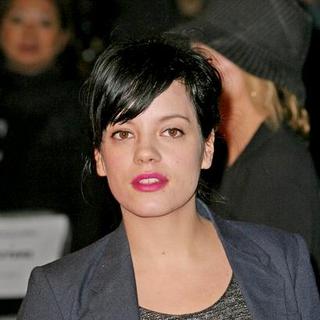 That has landed her own TV show, it's true and has been confirmed. But don't trust the say on the block that mentioned her as the new model to front the next Agent Provocateur ad campaign.

A singer-songwriter that has become talk of the town, more often because of her controversial behavior and not for her music work, Allen has been given her own TV show by BBC3 who reportedly plans on making her one of the corporation's key personalities.

November 09, 2007 06:57:21 GMT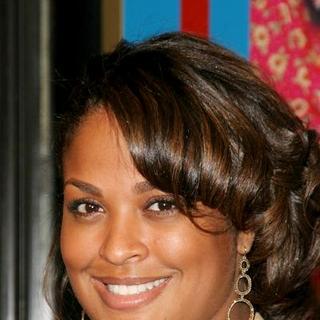 Earn her own fame as a professional boxer instead of merely known for becoming the daughter of former three-time World Heavyweight Champion and winner of an Olympic Light-heavyweight gold medal , Laila Ali is preparing herself to get onto different kind of ring.

Has been billed to host a new reality program called "Student Body," focusing on teen fitness, the former "Dancing With the Stars" star as well is being billed to co-host NBC's "American Gladiators."

November 09, 2007 06:28:11 GMT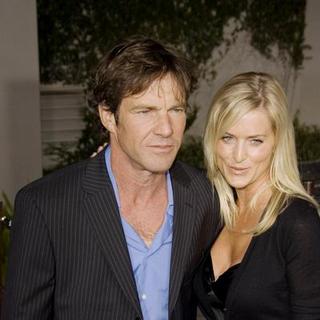 Good news comes in twos for and his beloved wife Kimberly Buffington as they welcomed not only one but two babies all at once. Yes, the happy couple is now the proud parents of twin babies.

The twins, one boy and one girl, were born Thursday November 8th in Santa Monica, California, the couple's representative confirmed to People.