October 05, 2007 06:33:10 GMT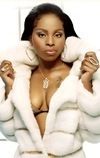 Free . No, it's not a petition nor movement. It's the new Website the imprisoned rapper has just launched in an attempt to keep herself in touch with her fans from behind bars.

Announced on Thursday October 4th, the new site , will feature up-to-the-minute updates on the rapper who is said to have personally involved in creating its content.

October 05, 2007 05:07:05 GMT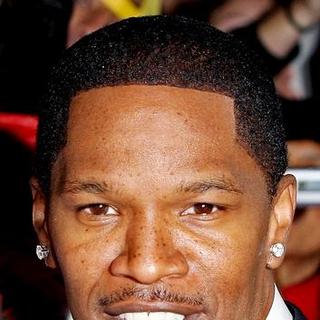 is mad about 40. The actor who's going to turn 40 December 13th later this year has revealed he is planning to hold a worldwide party with everything being themed '40'.

Revealed on the planned birthday party, Foxx told on her on Wednesday's show, he and actor-rapper pal , who turned 30 on September 11th, "going to go all over the globe. We're coming door to [your] door. We're going to get a bus. I'm coming to you."

October 05, 2007 04:12:17 GMT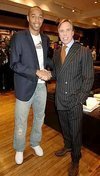 Thierry Henry is the next athlete to launch his own line of clothing.

The French footballer has teamed up with high-profile fashion designer Tommy Hilfiger on the range with all proceeds going to his charity foundation, the One 4 All Foundation, which is set up to fight against racism and social inequality.

October 05, 2007 03:32:29 GMT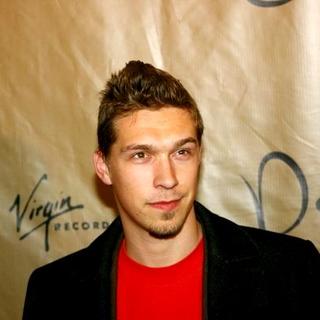 Following his on Tuesday night October 2nd, Isaac Hanson underwent "life-saving" surgery Thursday October 4th and is expected to make full recovery anytime soon that he could perform with band by next week.

"The life-saving surgery was performed by Dr. Bradley Grimsley, who was extremely satisfied with the results and expects Isaac to make a full and swift recovery," the band's rep, Ken Phillips, tells People.

October 05, 2007 03:10:05 GMT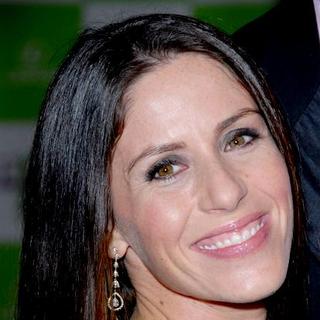 Soleil Moon Frye, best known for her childhood role as the title character in TV sitcom "Punky Brewster," is pregnant with her second child.

According to People, Frye is due in the spring of 2008.

October 05, 2007 02:31:16 GMT
The Desperate Housewives are sorry.

ABC Studios and the producers of American comedy series "Desperate Housewives" have apologized for a slur against Filipino medical workers occurred in Sunday night's season premiere of the show.

October 04, 2007 08:36:14 GMT

is fake. The supermodel has been accused of having fake lashes for a mascara ad for cosmetics brand Rimmel which as a result caused the ad to be banned in UK.

The adverts, promoting Rimmel's new Magnif'Eyes mascara, claim that their product "boosts the length of women's eyelashes by up to 70 per cent more than rival brands." However, two viewers accused Moss of having fake lashes while appearing in the product's magazine and TV ads. Not only they doubted her eyelashes were genuine, but also claimed the ads to have exaggerated the effect of the mascara.

October 04, 2007 07:33:03 GMT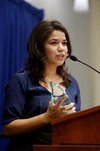 Not only is an actress, but also a leader for the Latina and is one of the influential Hispanics as well. The "Ugly Betty" star has been honored with the Latina Leader award by the Congressional Hispanic Caucus Institute for her contribution to the Latina community.

Ferrera received the honor at a ceremony held at the Washington Convention Center on Tuesday October 2nd. In her acceptance speech, the actress promised to continue to use her fame for the betterment of the "wider community", emphasising that she doesn't take her success for granted.

October 04, 2007 06:39:02 GMT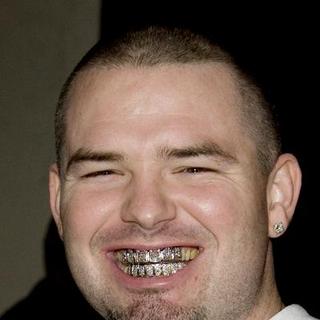 is taking the bling bling business seriously. The rapper and his jewelry business partner Johnny Dang are teaming up to launch a second season of their watch collection.

"It's the second season that we have decided to release," the star told AllHipHop.com. "We had decided to move on from just selling grills and expand and we were having so much success selling other people's watches that we decided to create our own. With so much success with the first season, we decided to release a second run that is available online and through the retailers that sell our grills."

October 04, 2007 06:16:53 GMT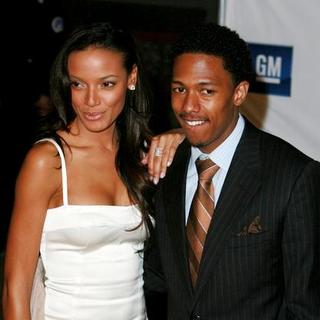 and split.

Ebanks' rep Melissa Raubvogel confirms to People, saying "Selita and Nick are taking a break to focus on their careers but still very much love each other and remain the best of friends."

October 04, 2007 05:50:36 GMT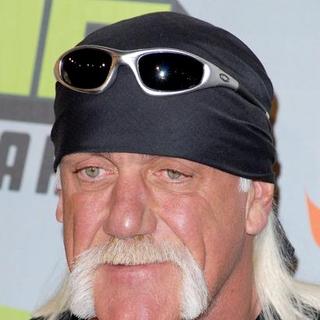 Adding one more credit into his career resume, has signed on to host NBC's upcoming revival of "American Gladiators."

The semi-retired professional wrestler was at NBC's Burbank, CA offices last week to discuss and accept the hosting position, according to Television Week. The deal is still being finalized, but sources say both parties are committed.

October 04, 2007 04:37:14 GMT

Back off ladies, is no single man anymore. The troubled rocker has been engaged.

Rumors are abuzz that Doherty is engaged to model. No, not to former model girlfriend , but to another model and it's Irina Lazareanu.

October 04, 2007 03:53:49 GMT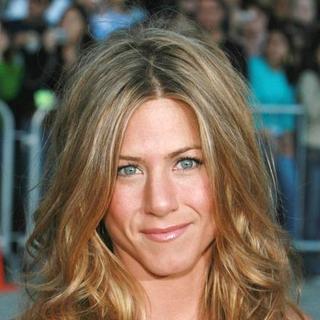 might have bad luck in her love life and in working her way up the big screen industry. But to tell you the truth, the actress has the best luck ever when it comes to publication. Appears to be true, she's been chosen No. 1 in Forbes.com's first-ever analysis of Top-Selling Famous Faces.

"Appearing on every title except 'In Touch' at least once during the time period (January-June), her face collectively sold more than five million copies," the Website wrote about the movie starlet. Her former husband takes the 2nd place, just one place ahead of movie beauty at the 3rd spot.

October 04, 2007 03:18:31 GMT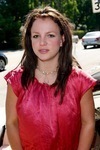 Superior Court Commissioner Scott M. Gordon ruled Wednesday October 3rd at a three-hour closed-door court session, that will retain custody, while will get supervised visitation of the couple's sons, Sean Preston and Jayden James.

Spears did not attend the hearing, whereas K-Fed did attend, sporting an eye-patch because "his eye was sore." His lawyer, Mark Vincent Kaplan, told reporters outside the courthouse "We felt [the custody] orders were justified and Kevin was pleased with the orders in place."

October 04, 2007 02:26:23 GMT
surely is having nose for sex job. The R&B singer is the next to release a tell all book, which more or less will be about his sex life.

According to AOL's Black Voices, the 26-year-old singer is in the final stages of completing his memoir, tentatively titled "Sex Machine."