November 14, 2007 03:02:45 GMT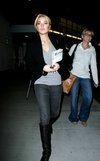 Has gone from bad to good girl, stole the attention with her being absence from the party scenes since completed her rehab stint at the exclusive Cirque Lodge drug and alcohol treatment center in Sundance, Utah early last month. Just Monday November 12th she was photographed performing her first of 10 days of community service, volunteering for the American Red Cross in Pomona, Calif. And just now, new report begins circulating that she might check in to jail on Thanksgiving.

"She's hoping by doing her sentence on a holiday that there will be less attention on her arrival and departure," a source close to the actress-singer revealed. "She doesn't want the same hoopla that surrounded ."

November 13, 2007 10:12:01 GMT

The annual Disney Christmas parade is just around the corner and everyone is in their best spirit and mood to welcome the celebration. The so-called Christmas Fantasy Parade will have its first performance kicked off next Friday at 3:30 p.m. and Hollywood stars are in line to give hand to cheer up the momentous event.

With on host duty, performers list comprised of everyone from to the cast of High School Musical. HSM stars, , , Monique Coleman, and were all at Disneyland on Saturday November 10th to film a Christmas segment for Disney and together they also sang the hit song "What Time Is It?" from "High School Musical 2."

November 13, 2007 09:08:28 GMT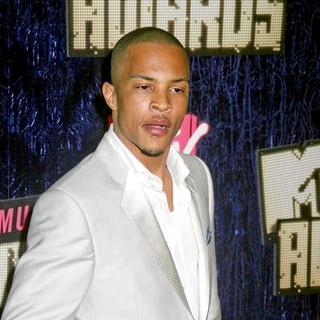 A month after his arrest for possessing illegal guns, breaks his silence, posted a video on a hip-hop Website expressed publicly his confidence that he would not be convicted of federal weapons charges.

In the short video posted on , the hip hop icon said people should not believe everything reported in the news adding that he looks forward "to being exonerated on all charges .... with the utmost sincerity."

November 13, 2007 07:58:32 GMT

Has been keeping herself away from the nightclubs and late night parties since completed her rehab stint at the exclusive Cirque Lodge drug and alcohol treatment center in Sundance, Utah early last month, has so far managed to live a sober life. Not yet paying her debt to society, the actress-singer finally was photographed Monday November 12th volunteering for the American Red Cross in Pomona, Calif, which is part of her 10-days community service in a DUI plea bargain.

No words on what Lindsay was doing there nor does it is mentioned on where she will serve the rest of her 9 days of community service.

November 13, 2007 07:22:14 GMT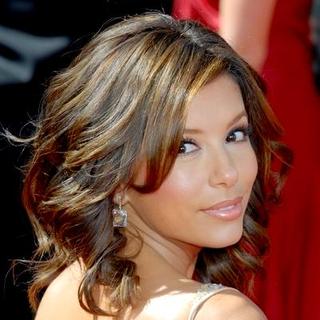 With her "Desperate Housewives" co-stars has had twin daughters and reportedly is pregnant with fiance 's child, has revealed her willingness to have babies of her own. The tiny actress has publicly shared her intention to become a mother, saying she's found new ambitions; to work, be a great wife and to have children.

"I've always loved the idea of having lots of children. If I'm around any baby, I'm like, 'Aaaaahhhh, babies!" Eva said. "I was pretty ambitions when I moved to Hollywood and I succeeded. But now I've found new ambitions - I want to work, I want to be a great wife and I want to have children. This is a new chapter in my life. I will be very sad to go but I'll have more time to do movies."

November 13, 2007 06:13:54 GMT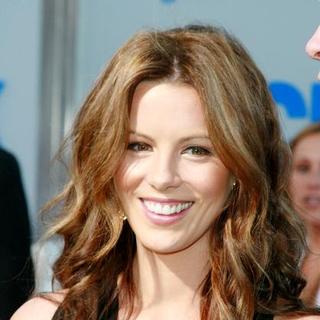 This just in. was hospitalized in Memphis, Tennessee over the weekend.

The movie beauty was filming her latest big screen project, drama thriller "," with co-stars and on Sunday evening November 11th when she complained of numbness in her left arm and leg.

November 13, 2007 05:10:04 GMT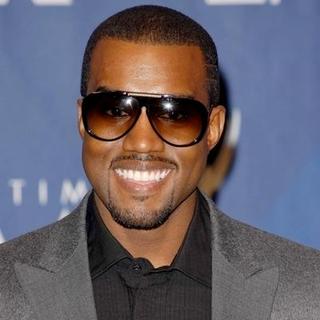 's family is breaking their silent, finally. Family members of the rap star issued a statement Monday November 12th, gave thanks to the support and kind words people have sent them following the sudden and shocking death of Donda West on Saturday November 10th.

"Kanye West, his family and friends would like to thank everyone for the outpouring of support and kind words that have come in from across the country since the death of his mother, Dr. Donda West," the statement partly read. "After working in higher education for 31 years, Dr. Donda West and Kanye West co-founded the Kanye West Foundation with the mission of helping to combat the severe dropout problem in high schools across the country. The first and signature initiative of the Kanye West Foundation is Loop Dreams. Designed to capitalize on students existing interest in hip-hop, Loop Dreams challenges students to learn more about what's behind hip-hop culture in order to help them develop skills, express themselves creatively and be empowered."

November 13, 2007 04:24:51 GMT
With her all-girl music group becoming talk of the town concerning their reunion, new album, and world tour, makes another media headlines of her own with her being reported to have dumped her billionaire boyfriend Evgeny Lebedev.

Ginger Spice reportedly told friends she doesn't have time for romance, due to the forthcoming Spice Girls world tour. And Russian airline heir Lebedev is said to be heartbroken after Halliwell called an end to their romance after only four months together.

November 13, 2007 03:43:37 GMT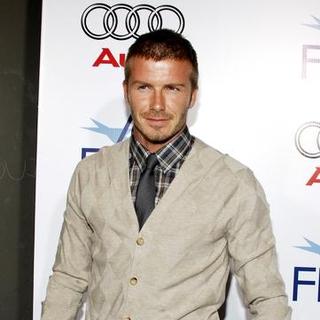 That is a soccer god, no one would ever doubt the fact. Thanks to his career in the field that he later on becomes familiar to the entertainment business, becoming one of the stars who dominates the billboards and magazine with numbers of products he's endorsing. And now, the father of three, who has brought soccer to mainstream America, is invading the world of fashion by signing to be the new face of the Emporio Armani underwear campaign.

Women's Wear Daily, Catwalk Queen and Fashionista magazine were among the outlets to report Beckham's latest foray with the designer, claimed the star already shot the ad campaign in Los Angeles late last week with Mert Alas and Marcus Piggott.

November 13, 2007 03:16:18 GMT

His becoming part of the Los Angeles exclusive golf club, Mountain Gate Country Club, is no longer a secret, and now is getting his own golf tournament with his being signed to host the PGA Tour's annual Las Vegas event starting from next year as part of a five-year agreement with the PGA that will benefit the Shriners Hospitals for Children.

The Grammy-winning singer tapping to host the PGA Tour was made public by the professional golfers' association on Monday November 12th, thus making him the 14th celebrity to host an event, joining the likes of Bob Hope, , Bing Crosby and among others.

November 13, 2007 02:31:22 GMT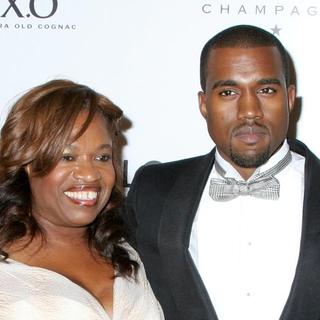 Donda West's death was a sudden and still remains mystery until now. Following her shocking death on Saturday night November 10th, speculations are mounting on what might cause it. And while people are busy questioning, with himself not yet gives comment on that matter, rumors are heating up that Donda's death may be surgery-related.

The Los Angeles County Coroner's Office confirmed Monday November 12th, the authorities are still investigating Donda's death with autopsy is scheduled for Wednesday November 14th. As for this time on, initial indications are that Donda died of surgical complications, which is strengthen by statement Patricia West, a spokeswoman for Donda, has uttered, saying the cause of death was complications stemming from a "cosmetic procedure."

November 12, 2007 05:03:35 GMT
Their signing as the new faces of supermarket chain Tesco has already been confirmed. A spokeswoman for the retailer even said that the Girls had filmed two Christmas adverts for the supermarket, which are said to be intended to give "a glimpse into what Christmas with the might be like". Below is the video.

What do you think of the commercial video the Girls; , Melanie Brown, , , and , have done for Tesco? Do you think it worths each of the Girls the reported 1 million pound sterling payment?

November 12, 2007 04:15:16 GMT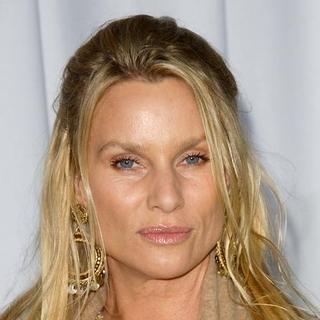 Rumor has it that is pregnant with fiancee 's child. Speculation on that matter is in all probabilities inspired by the fact that the actress has started asking "Desperate Housewives" co-stars, , and all about motherhood and pregnancy.

"She kept asking Felicity and Marcia about how the pregnancy would change her appearance and if it would make her hair thinner," a source in the know revealed, adding that "She's absolutely glowing and her pregnancy is the buzz of the set."

November 12, 2007 03:24:53 GMT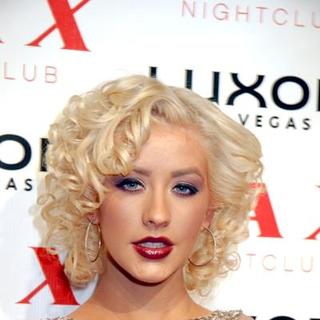 Formally confirmed her pregnancy to Glamour Magazine earlier this month, words are mounting that is prepping to give birth to a baby boy. No confirmation nor denial uttered by the singer just yet concerning the speculation, but the items she bought during her shopping spree say it all.

Christina was spotted earlier this week on a shopping spree at baby boutique-to-the-stars Petit Tresor in L.A. and was seen snapping up all the blue items, thus prompted people to think she's expecting a baby boy. A source in the know told OK! the pop star among others bought $3,100 Bonne Nuit Versailles crib, $800 silk bassinette by Lulla Smith, $680 worth of argyle bedding, $200 cashmere stuffed rabbit by Alvin & Sparky, toys by Kaloo which were all in blue, and three Mia Bossi diaper bags.

November 12, 2007 02:45:41 GMT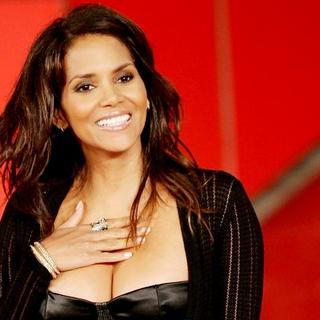 Has come out of the closet and finally made her pregnancy official since September, it was not until now that the sex of 's forthcoming baby has been revealed. The actress is said to be expecting a boy.

Page Six, who quoted sources in the know, has claimed Berry and her model boyfriend, Gabriel Aubry, are expecting a baby boy in several months. "She's so excited," one source was quoted as saying. "She says she's never been happier than now, when she's pregnant."