April 22, 2008 03:34:00 GMT

Has previously denied speculation of a rekindled romance with ex-boyfriend , finds herself as the subject of extensive media attention yet again as photos apparently showing her engaged in some hot make out sessions with the actor have leaked to the net. The couple's make out sessions were captured while they were in Miami on Saturday, April 19 to celebrate Kate's 29th birthday.

Kate, who turned 29 on Saturday, joined Owen and his parents for a lunch at Lario's on South Beach on the afternoon. The foursome, according to People as being told by a source at the restaurant, "sat away from the crowds and had a blast. Kate and Owen looked very happy and were talking up a storm to Owen's parents." Still according to the source, the group then "asked for a tres leches butter cake soaked in milk with a candle in the middle".

April 22, 2008 02:31:28 GMT

Report on and Alexis Phifer's broken engagement is true. The model-designer has confirmed to People that her engagement to the rap artist and hip hop producer is off.

"It's always sad when things like this end, and we remain friends," Phifer tells People. "I wish him the best in his future and all of his endeavors. He's one of the most talented people I've ever met."

April 22, 2008 02:01:00 GMT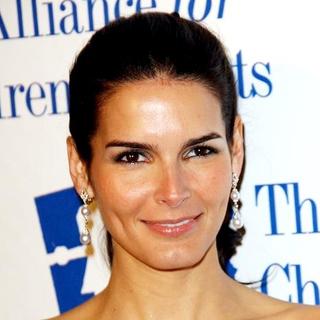 A group of Hollywood celebrities, including fashion model and television/film actress and singer are taking their clothes off for next month issue of magazine. , Zoe McLellan, and are the other celebs who appear naked in the publication's annual naked spread.

Claimed herself as very "modest," Harmon did admit she had more problems disrobing than her fellow celebrities. "The hardest part was when the robe came off and I was like, 'And now I'm ... naked.' You wonder if they can see your Caesarian scar," the actress revealed. She, however, felt comfortable at last, saying "I realized, I'm here to make a beautiful picture."

April 21, 2008 09:02:04 GMT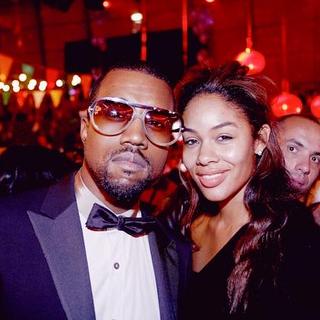 It's over between and his longtime girlfriend-fiancee Alexis Phifer as Jawn Murray of AOL Black Voices claimed the rap artist has ended his engagement to her. To make the claim far more interesting, he was even said to ask his ring back from her.

According to Murray's claim, it was Kanye who ended the engagement, giving no specific reasons for the split. "Sources close to the hip-hop star tell me that it was West who ended the engagement after revealing to Phifer: 'I just don't think it is going to work out anymore'", Murray wrote.

April 21, 2008 07:04:09 GMT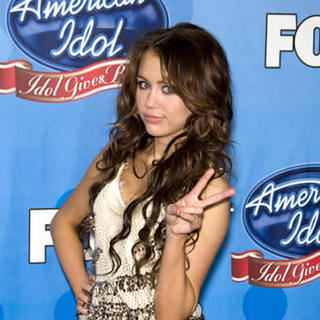 Ooops she did it again. Teen sensation found herself in another raunchy pictures scandal yet again as some new inappropriate pictures of her are making their way all over the Internet.

One of the new revealing shots shows Cyrus exposing her green bra in what appeared to be a recording studio. The other one shows her exposing her flat belly while she leans her body on the lap of a young boy friend. Have a peek at the pics at .

April 21, 2008 06:23:05 GMT
What do and have in common besides their music career? They both are the ex-boyfriends of and they as well also offer the movie star friendly support following her father's death last week.

Justin and John were both seen attending the memorial service of Cammy's late father, which was held Sunday, April 20 at Mahe in Seal Beach. Both music stars attended the service separately and stayed until most people started leaving at around 4 P.M.

April 21, 2008 05:58:07 GMT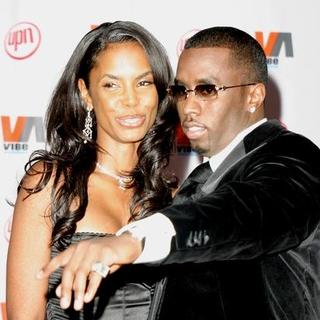 Are they or aren't they? and Kim Porter have sparked rumors of a rekindled romance after they were seen having lunch together in Los Angeles, Friday, April 18. The former lovers were reported to have an intimate romantic lunch at Italian restaurant Trilussa in Beverly Hills.

Diddy and Porter have been together since 1997. They are parents to son Christian Casey Combs and twin daughters D'Lila Star and Jessie James. The longtime partners separated July last year with reports claimed Porter has had enough of his cheating habit and so decided to end their longterm relationship, bringing all the children to a new home in Beverly Hills she already purchased.

April 21, 2008 04:16:57 GMT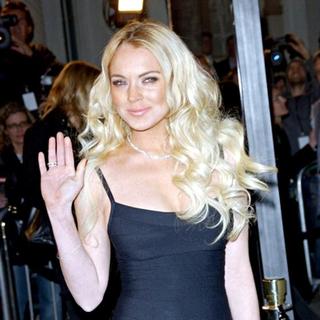 Old habit dies hard. It seems quite difficult for to ditch her hard partying habit. The former rehab patient was spotted by People partying at Times Square's Hawaiian Tropic Zone in New York on Saturday night, April 19. She, according to the publication, was seen chain smoking and drinking Grey Goose and Red Bull cocktails.

Lindsay was accompanying best friend DJ Samantha Ronson who was on duty that night when she was seen sitting in the second level VIP section, which overlooked a packed dance floor. She at first chatted with friends and then smoked cigarettes. Later that night, People saw her dancing to ' "Gimme More."

April 21, 2008 03:32:07 GMT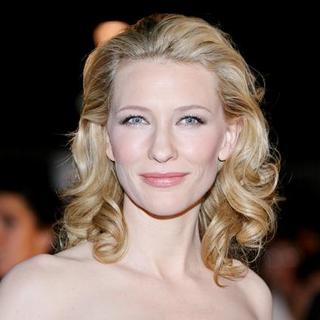 Gave birth to a baby boy, her third son with husband Andrew Upton, last week, showed off her newborn son, named Ignatius Martin Upton, during day one of the Australia 2020 Summit held at Parliament House on Saturday, April 19 in Canberra, Australia. The mother-and-son thus stole the spotlight from more than 1,000 of Australia's top citizens.

"It is a measure of my belief in the weekend that I am here at all," Blanchett said. "As you could imagine, I would rather be in bed."

April 21, 2008 02:47:52 GMT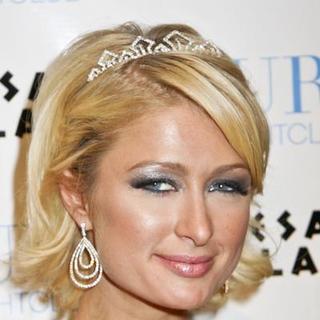 Is no stranger to reality TV show, reportedly has secured a new deal with Britain television channel "Living TV" to host its pet grooming show, to be titled "Paris' Pooches". The pet show is said to see the celebrity socialite manages a beauty parlor for dogs in Bond Street, London.

And while a spokesman for Living TV has yet available for comment, a source told Britain's Sunday Star newspaper, "The shop is perfect for Paris. It's a subject she's passionate about and it's a way for her to break into UK TV." The source went on adding, "Watching Paris act out her Los Angeles lifestyle, in which tiaras for Chihuahuas are of real importance, should be very entertaining. And she will no doubt be hitting the clubs and parties over here in the same way she does back home."

April 21, 2008 02:18:12 GMT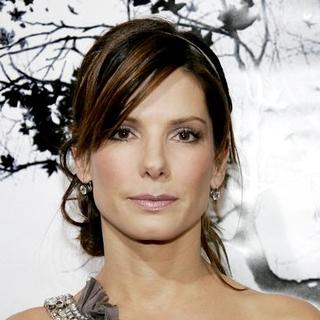 and her motorcycle builder husband Jesse G. James escaped serious injury after their car was hit by a suspected drunk driver in Gloucester, Mass. Friday night, April 18. The movie beauty was in Massachusetts shooting the film "," it's been claimed.

Boston Herald who originally reported the crash story wrote Bullock and Jesse were being driven home for the evening at around 9:50 P.M. in a 2008 Chevy Suburban when a 2001 Subaru Forester station wagon which was driven by Lucile P. Gatchell, 64, of Gloucester jumped lanes on East Main Street and smashed into their front end. Both vehicles were totaled, luckily no one was hurt.

April 19, 2008 07:27:36 GMT
Is having her upcoming comedy flick "" hits the theaters by August 22 later this year, is about to mark the moment in style. The actress reportedly is set to pose for the cover of Playboy magazine to coincide with the release of the film.

Faris, however, won't strip off completely for the men's magazine taking into account that "The House Bunny" movie targets young fans. The report has yet been officially confirmed though.

April 19, 2008 06:33:49 GMT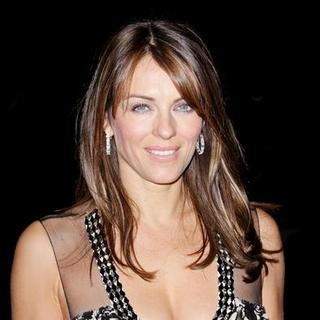 found herself in another extensive media attention yet again when she's reported to be pregnant with husband Arun Nayar's child. Speculation of a pregnancy soon sparked like a wildfire after the beauty was seen trying to hide "a little bump" at a Breast Cancer Research Foundation event in New York last week.

Attending the Breast Cancer Research Foundation's Party on April 8, Liz had her celebrity best friend rubbed her belly and soon raised his eyebrows as if he could feel a baby bump. The claim was first made public by Life&Style magazine.

April 19, 2008 04:33:34 GMT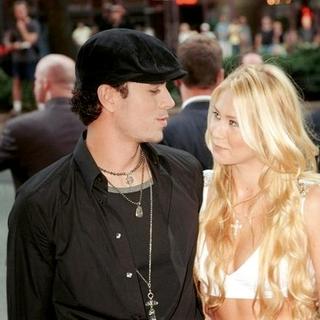 Longtime lovers and are going on different directions when it comes to marriage. While the singer wants a marriage, the tennis ace on the other hand rules it out.

Spoke to reporters Friday, April 18 after arriving in the Dominican Republic for the first of his nine concerts planned across Latin America, Enrique said he has repeatedly tried to convince Anna to marry him but she was always ignorant of it. "I always try, but she pays me no attention," so he said.

April 19, 2008 04:13:17 GMT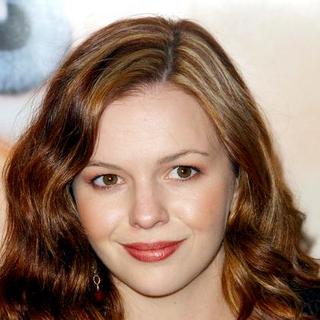 Are they or aren't they? and have sparked dating speculation after they were seen making out at an after-party. Both movie stars were seen "hot and heavy" at the after-party for Morgan Spurlock's new documentary, "Where In The World Is Osama Bin Laden?" at Pink Elephant on Tuesday night, April 15.

It's been claimed that Tamblyn and Cross attended the event together. The New York Post's Page Six even quoted a witness as saying, the twosome "were definitely together, making out and barely came up for air the whole night."