May 22, 2008 02:28:33 GMT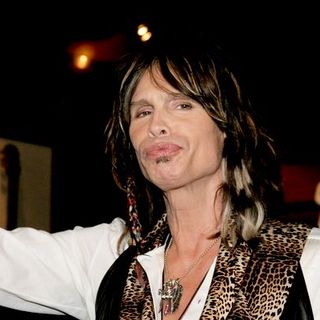 lead singer, , has checked himself into a rehab facility, TMZ reports. The rock star has checked himself into Las Encinas Hospital drug rehabilitation clinic, seeking treatment for substance abuse.

Tyler's representative had no comment on the rehab reports. Though so, various reports mentioned Tyler is currently undergoing treatment for undisclosed substance abuse at the mentioned drug rehabilitation clinic.

May 22, 2008 02:06:56 GMT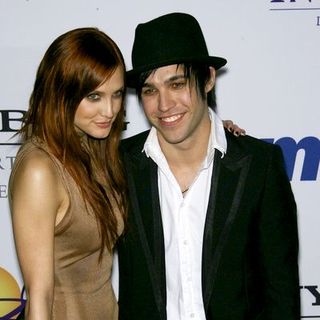 The first photos from 's marriage to , which was held Saturday evening, May 17 at the Encino home of the bride's parents, have hit the net Wednesday morning, May 21. It was People magazine which first made public the from the hush hush wedding.

The forthcoming issue of People, which hits the newsstands Friday, May 23, sees the newlyweds pose in wedding dress, all smile, alongside the bassist's English bulldog Hemingway which during the secret nuptials served as the ring-bearer. "EXCLUSIVE! Ashlee Simpson & Pete Wentz FANTASY WEDDING!," the cover of the magazine read.

May 21, 2008 09:34:47 GMT

One of the longest and much-delayed celebrity trials has reached a new stage where its defendant Robert Kelly aka is being faced with a video proof of him having sex with an underage girl. A sex tape timing at 26 minutes, was played during a court trial on Tuesday, May 20, sending the jurors and people in the court room to sit "motionless". Later on that day, Kelly stated that he was not the man in the tape.

According to the Association Press, the tape was shown through a 4 by 4 foot monitor with blinds drawn and lights dimmed. At the beginning, it shows a man handing a sum of money to the young girl who took it with a "thank you". She was heard calling the man "daddy" and would later dance before having sex with him. All throughout the screening, Kelly who sat on the defendant bench was described "occasionally rocked on his chair and rested his chin in his hand".

May 21, 2008 08:08:00 GMT

might just get ready to settle down, as reports are sprouting that he is looking forward to pop the question to girlfriend of a year, . To make matter even more interesting, the reason of him wanting to marry Biel is not only because he feels that she's "the one" but also because Biel is pregnant with his child.

The pregnancy is not yet confirmed but sources said that the actress has been avoiding alcoholic drinks during outings. A source told the Sun, "Justin is 27 and thinking about marriage and kids. For the first time in his life he is feeling settled and has definitely decided to pop the question to Jessica. He is so happy with her. They spent quite a bit of time apart recently when Justin was working with . That made him certain Jessica was the person he wanted to spend the rest of his life with."

May 21, 2008 07:23:05 GMT

has landed his eyes on another woman who arguably bears resemblance to his former fiancee, . The playboy depicter in movie "Alfie" was seen passionately kissing socialite who is also famous for her status as 's daughter, at two British nightclubs.

Law was seen in the company of Stewart on Saturday, May 17 night and things got steamy when they entered the VIP area of One9Five Bar in Epping, Essex. One clubber said that Kimberly was a regular at the club because her dad lives nearby but was actually surprised to find out that the guy Kimberly took along was A-list actor Jude Law.

May 21, 2008 04:46:31 GMT

Have just tied the knot in a top secret wedding ceremony on April 30 and celebrated their big day with a so-called "celebratory post-wedding event" in Six Flags Magic Mountain in Valencia, C.A. on May 13, and reportedly have already planned to stage another wedding bash. Word on the block is that the newlyweds will stage a $4 million wedding ceremony in New York when they renew their vows later this summer.

A source close to Mariah revealed to MSNBC, "It's going to be held in New York City in the next six weeks. Picture a wedding on the scale of 's (to David Gest) and you'll be on the right track." The extravagant public event, which was first reported by MSNBC, will boast a number of Hollywood notable public figures, including supermodel Naomi Campbell, whose name has already been confirmed to be on the guest list.

May 21, 2008 02:22:12 GMT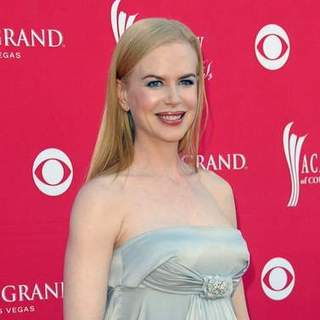 Is pregnant with her first child with hubby , is going to expose her baby bump. The Aussie movie beauty reportedly has hired renowned photographer Patrick Demarchelier to snap photos of her in the nude.

A source told the New York Daily News that Nicole is keen for the pictures to be taken when she is nearly ready to give birth, saying "Nicole wants to wait until she looks really pregnant." Nicole isn't the first celebrity to be photographed while pregnant.

May 21, 2008 02:10:29 GMT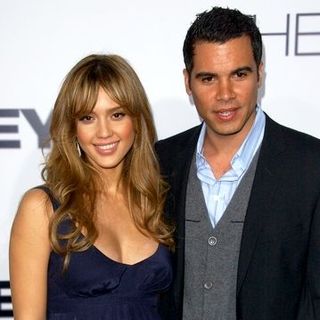 is officially off the market. The actress has secretly married her fiance and baby's daddy Cash Warren Monday, May 19. A representative for her confirmed the hush-hush nuptials yet won't provide further details.

Though so a source confirmed to People, Alba and Warren exchanged vows "in the Beverly Hills courthouse's ceremony room under an arch of green silk foliage and white flowers. They were casually dressed, with Alba wearing a long blue dress and her hair back in a ponytail." The very pregnant actress, still according to the source, "looked happy but nervous".

May 19, 2008 09:36:11 GMT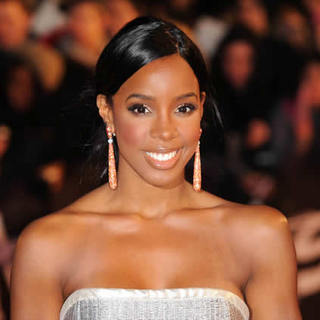 R&B singer is trying her hand at something other than music, which is writing a children's book. The former member of has revealed her new business venture to People, saying "I'm getting into different ventures. I'm in the process of writing a children's book."

Went on adding that the book is still in the early stages, Kelly moreover also told People backstage after performing at the VIP room in Cannes Friday night, May 16 that "Everything is confidential right now, but I'm really excited because I've talked to some different publishing companies and got some people interested." Referring to her five godchildren as the reason that prompted her to kick off her new writing career, she declared "I love my god-kids. I love kids!"

May 19, 2008 06:42:09 GMT
Time, apparently, does matter for . The movie beauty is reported to have turned down 's marriage proposal despite the fact that they have recently rekindled their romance after she reportedly called off their engagement following her father's death November last year after battling cancer.

First met during the filming of the 2006 flick "Three" also known as "Survival Island", Kelly and Billy initially planned to walk down the aisle in summer 2005, yet decided to postpone it just because of media fuss. And much contrary to early reports that stated it was Kelly who ended their relationship, British tabloid the Sunday Mirror claims it was Billy who initially broke off their engagement, after realizing he wasn't ready to settle down.

May 19, 2008 05:07:34 GMT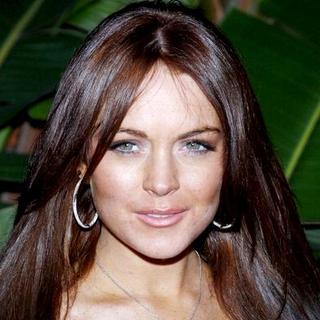 is about to turn 22nd this coming July and as usual she's planning to celebrate it in a big way. Despite the many negative reports that hit her, the actress-singer apparently has got the spirit to welcome the big day, launching an online appeal for someone to sponsor her 22nd birthday party.

The has just launched , gushes, "Sponsors will have a unique branding opportunity to an internationally media worthy event. Lindsay and her 10 closest girlfriends will start the celebration in the early afternoon with spa treatments including manicures, facials and massages." It, furthermore, says "Upon nightfall an intimate group of 75 VIP guests will gather for dinner, performances and most importantly to help Lindsay blow out the candles on her 22nd Birthday cake."

May 19, 2008 04:28:50 GMT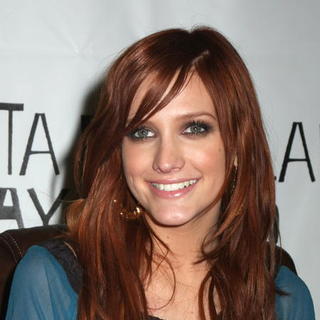 Good news comes in two from the Simpsons. In addition to the intimate wedding of and her longtime boyfriend , which was held on Saturday evening, May 17 at her parents' Los Angeles home, it was finally confirmed that the singer indeed is carrying a bun in the oven.

Ashlee, who has always avoided addressing the persistent pregnancy rumors that hit her, is said to have officially revealed her pregnancy to everyone attending her wedding. According to OK! magazine, as being informed by sources, Ashlee finally revealed her pregnancy to everyone at the reception. No further details have been exposed though.

May 19, 2008 03:48:23 GMT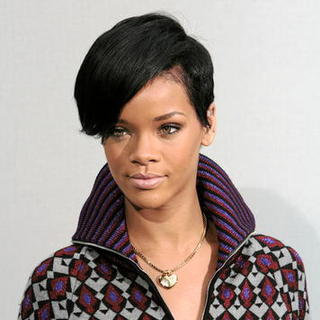 Following the success of her line of umbrella, has recently told a U.K. magazine that she's planning another unusual product launch which is her own line of underwear. Soon following her public statement, a new claim has just emerged that she is about to become the model of Victoria's Secret.

MediaTakeOut claimed to have been told by Rihanna's people that the star is on the verge of becoming one of the models for the giant retailer of women's wear, lingerie, and beauty products. "No one even contacted [Victoria's Secret], they contacted us ... and they were throwing around all kinds of numbers and ideas. Everyone's excited, especially Rihanna," a source close to Rihanna told MediaTakeOut.

May 19, 2008 03:19:37 GMT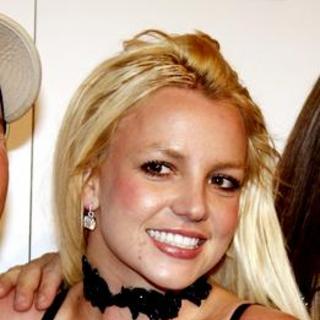 In between times of her relaxation at 's place in the Pacific coastal city of Samara, has been photographed cozying up to her agent Jason Trawick as they romped along the beach in Costa Rica on Saturday, May 17. Her father Jamie Spears and Mel were nowhere to be seen.

Britney was seen wearing an Ed Hardy "Love Kills Slowly" bikini. The mother of two was all smile as she hopped back on an ATV for a spin in between dips in the sea. At one point she was even snapped riding the ATV with Jason on the front and she put her arms on his waist.

May 19, 2008 02:26:17 GMT

Amidst break-up speculation that surrounds their marriage, and her husband Blake Fielder-Civil reportedly are planning to renew their wedding vows once he is released from jail. They, according to reports, hope to organize a ceremony in East London as soon as Blake is released from London's Pentonville Prison.

"Amy and Blake are more determined than ever to show the world they are together. As soon as he is out they will be renewing their wedding vows - they want to put two fingers up to those who want them apart," a source told the Sunday Mirror. "They want another wedding, a family and are even planning to set up a business together."