February 21, 2008 09:19:58 GMT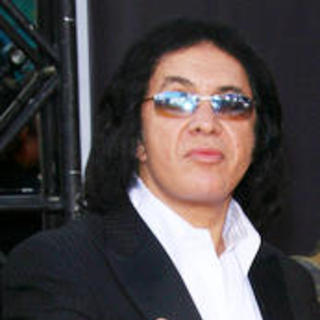 guitarist and vocalist is caught in a sex tape scandal. The rocker has been secretly videotaped having sex with someone other than his longtime partner Playboy Playmate who also is the mother of his two children.

A sex tape featuring Simmons has leaked online and reportedly is available to buy on the Internet. The shocking video apparently shows Simmons and Austrian energy drink spokesmodel simply identified as Elsa engaged in various sexual positions on a bed.

February 21, 2008 08:49:11 GMT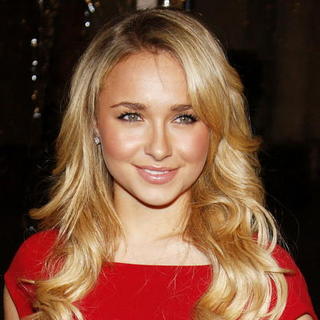 Iconix Brand Group, Inc. announced Wednesday, February 20 the tapping of as the new face of its junior brand Candie's. Due to her 'calling' the screen beauty will appear in the brand's spring 2008 multi-media advertising and marketing campaign for Kohl's Department Stores.

The print ads, which are said to have a classic Candie's flare, reportedly are sweet yet sexy and embody a bit of fantasy. The campaign was shot at New York's Serendipity 3, which has since been closed down by the Department of Health after failing its second health inspection in a month, by photographer Giuliano Bekor.

February 21, 2008 08:22:47 GMT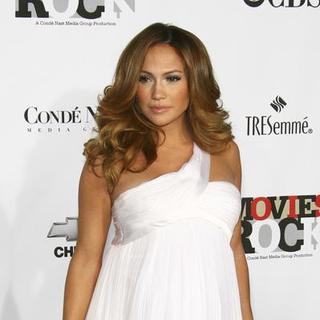 has reportedly checked into North Shore University Hospital in Long Island, New York and is said to have been preparing to give birth soon. Report on Lopez's birth check-in was first brought to public by Page Six.

While her spokespeople refuse to comment on that matter, sources say Lopez has been holding a private room at the hospital for nearly two weeks. A patient at the hospital, moreover, claims to have heard an employee at the hospital says, "J.Lo is here!"

February 21, 2008 08:01:48 GMT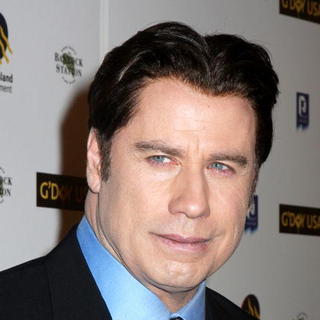 The iconic Tony Manero of "Saturday Night Fever" is said to be set to give a dancing surprise at the 80th Annual Academy Awards' ceremony on February 24 at the Kodak Theater. According to Planet Gossip at E! Online, the star of "" has been asked by the show's director Gil Gates to do a waltz right before he presents the Best Original Song prize.

E! reported that Travolta is going to surprise the audience as he appears during singer Jon McLaughlin's "" performance "So Close", takes one of the 30 dancers accompanying the singer and dances his way to the podium. Further, it was explained that the performance won't be an ordinary impromptu footwork as the movie star and the dancer will rehearse for a few hours on Saturday, February 23.

February 21, 2008 07:39:30 GMT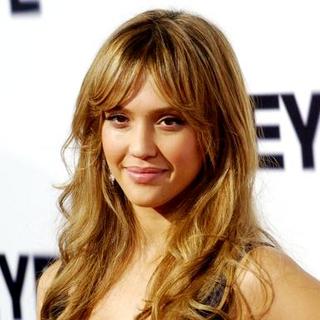 It appears that having twin babies has become a new trend among Hollywood celebrities. In addition to the likes of , , and , it's been reported that pregnant actress is having twins as well.

Friends say "Knowing that she's going to have twins has turned Jessica's life upside down. She and (fiance) Cash have had to scrap plans for a one-baby nursery and start all over again." Is said to feel thrilled with the news, Alba has already revealed to her closest friends that she's due to give birth on June 8 later this year.

February 21, 2008 07:25:57 GMT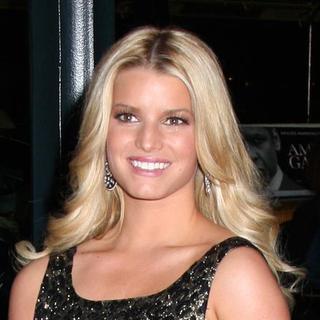 Hollywood lovers and have been engaged, it has been reported. Rumor has it that Jessica "has never been happier" and is confident that her second marriage would work.

The engagement report has not yet been confirmed. A source in fact did reveal "Jessica has never been happier than she is when she's with Tony. She knows her first marriage didn't work out, but she has a really good feeling about this one, and wants to make her feels for Tony clear."

February 21, 2008 06:50:22 GMT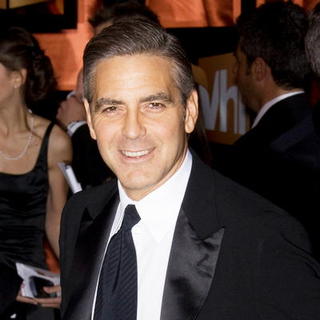 is having his image immortalized by the Jelly Belly Gourmet Beans Company who has created a portrait of him using 10,000 sweets. Clooney's jelly bean likeness reportedly will be displayed at the company's suite at Beverly Hills' Luxe Hotel before it is donated later this week to a charity of the actor's choosing.

The mosaic masterpiece features Cotton Candy beans for Clooney's cheeks and Buttered Popcorn candy for his highlighted hair, it has been reported. See Clooney's jelly bean portrait after this news.

February 21, 2008 06:21:25 GMT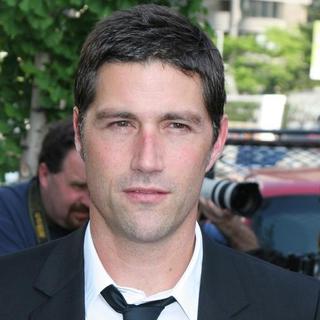 The Academy of Science Fiction, Fantasy and Horror Films has announced the nominations for the 34th Annual Saturn Awards. While the Greek epic "" was the leading nominee in the film categories with 10 nods, drama TV series "Lost" was the leading nominee in the TV categories, nabbed 7 nominations all at once.

The nominations that "Lost" earned were Best Network Television Series, Best Actor on Television, Best Actress on Television, Best Supporting Actor on a Television, and Best Supporting Actress on a Television. Take a look at the complete award nominees, from the Film, TV, and DVD categories, at .

February 21, 2008 04:37:13 GMT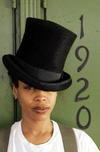 R&B/soul and hip hop singer gets a fragrance deal with top fashion designer Tom Ford. The Grammy-award winning songstress has reportedly been tapped to be the new face of Tom's new yet-unnamed fragrance.

Little is still known about the twosome's collaboration. Meanwhile, it is also not yet known on when Erykah will start shooting the scent's ad campaign.

February 21, 2008 04:26:11 GMT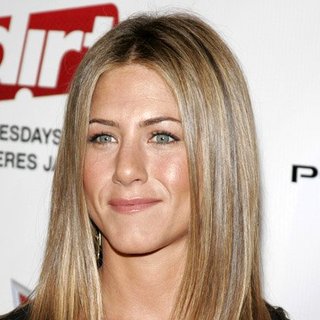 Is single and available, sparks rumors of a romance after she is reported to be inseparable from her "Traveling" co-star . An on-the-set insider even described the duo as having great chemistry.

Jennifer and Aaron, as reported by the Daily Mail, have been "inseparable" on the set of "Traveling" in Vancouver, Canada. Added fuel to the dating rumors, Aaron was said to have personally suggested Jennifer for the part of his leading lady in the romantic drama yet his interest might not just be professional.

February 21, 2008 03:30:02 GMT
Was slammed by People for the Ethical Treatment of Animals (PETA) for her wardrobe choice at the recent Grammys, has been awarded with the title of Worst-Dressed Celebrity of 2008 by the animal rights organization. The so called queen of soul has been crowned the queen on PETA's 2008 Worst-Dressed Celebrities List.

PETA's vice president, Dan Matthews, lashed out at the legendary songstress after she was spotted sporting a fur coat at the Grammys back on February 10. "Music lovers may think of you as a 'queen,' but to animal lovers, you are a court jester," Matthews wrote in his letter to Aretha. "I'm sorry, Aretha, but your furs make you look like a clown."

February 21, 2008 03:16:59 GMT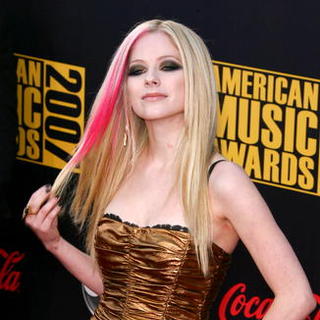 The rumor mill is buzzing again. has sparked another pregnancy speculation, despite her prior denial of the same report, after she was spotted shopping for baby gear with husband Deryck Whibley.

Avril and Deryck were seen shopping at Los Angeles baby store Petit Tresor and then Lisa Kline Kids on Monday, February 18, where they spent about $500 on baby gear. Among the goods the celebrity couple purchased, including a cheetah diaper bag to baby AC/DC tees and a pacifier holder.

February 21, 2008 02:47:36 GMT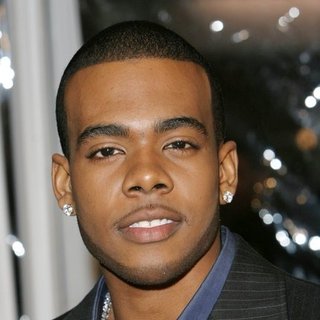 The full line up for the new season of ABC's "Dancing with the Stars" has been unveiled. The new season of the hit TV show, which is the sixth, is set to begin on March 17 later this year with twelve celebrities, including sports champions, award-winning actors, and nationally-syndicated radio personalities among the contestants.

Listed among the 12 celebrity contenders on ABC's top-rated show is R&B artist who's about to show the whole world he's more than just a voice. In addition to the young crooner, the show will also welcome actresses Priscilla Presley and among others.

February 21, 2008 01:44:38 GMT
and are best friends and both are having their figures immortalized in wax at Madame Tussauds in London. The "Charlie's Angels" stars got a touch-up at Madame Tussauds wax museum on Tuesday, February 19.

Drew's wax double is dressed in black top and gray skirt with her long dark hair has been let loose. Cameron's replica, which is also dressed in black top, is seen wearing a short pants and sporting pony tail.

February 20, 2008 08:57:03 GMT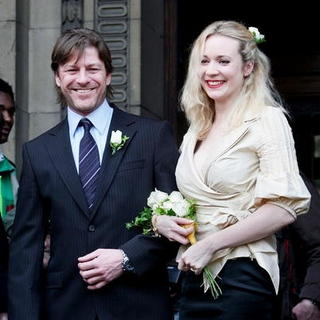 It's a finally for . The British actor wedded his longtime girlfriend, British actress Georgina Sutcliffe, Tuesday morning, February 19 at Marylebone Registry Office.

Sutcliffe's representative would not confirm any details about the wedding, yet it's been reported that there were only fifteen close friends and family members attended the service that saw the groom wore a blue two-piece pin stripe suit and the bride wore a simple black pencil skirt with a cream top and carried a simple bouquet of white roses. The small group of guests included Sean's three daughters; Lorna, Molly, and Evie Natasha from his previous relationships.