March 01, 2008 02:25:48 GMT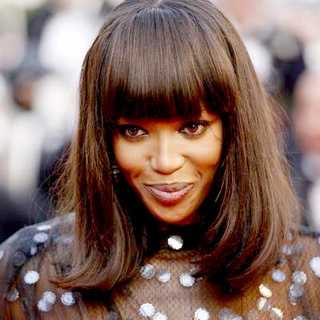 is a model patient no more. The British supermodel was released Friday, February 29 from the Brazilian hospital where she underwent surgery Monday, February 25 for the removal of what was described as a small cyst.

"The patient has recovered well from her surgery," the Hospital Sirio-Libanes said in a statement. One of the doctors who operated on her, furthermore, said Naomi is "perfectly fine" and has been recommended to stay in Brazil resting before resuming work.

March 01, 2008 02:13:46 GMT

Georgia authorities have on Friday, February 29 arrested a 17-years-old boy named Anthony Tyrone Terrell Jr. for allegedly killing his mother and two sisters, one of whom happened to be the daughter of famous rapper . As of press time neither Juvenile nor his label Atlantic Records were available for comment.

Anthony shot and killed his mother Gwinnett County Sheriff's Deputy Joy Deleston, 39, and her two daughters Micaiah, 11, and Jelani, 4, who along with being Anthony's sister is also Juvenile's daughter. The Central Gwinnett High School sophomore has been booked on three counts of murder and three counts of aggravated assault and is being held in the DeKalb County Jail.

March 01, 2008 01:52:31 GMT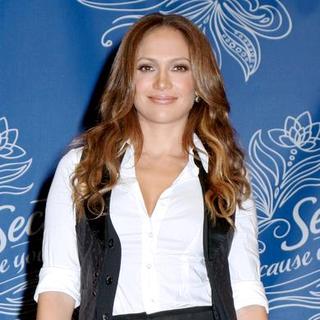 It's official. and her singer husband named their newborn twins Max and Emme. A representative confirmed the names to People, Friday, February 29, just days after rumors arose that the celebrity couple named their babies Maximiano and Emelina.

Lopez gave birth to twins, a boy and a girl, early Friday, February 22 in Long Island, N.Y. While the girl was born at 12:12 A.M. and weighed 5 lbs. 7 oz., the boy then followed at 12:23 A.M., weighing 6 lbs. The babies are the first children for Lopez, 38, and the fourth for husband Anthony, 39. He also has two sons and one daughter from two previous relationships.

February 29, 2008 06:06:37 GMT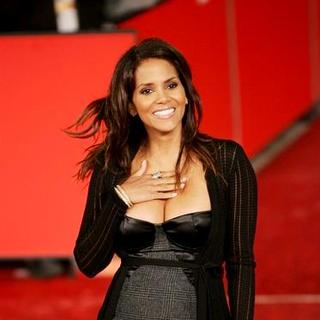 Never to shy away from putting her name on any product possible, is about to launch her own fragrance. The expectant celebrity has signed a deal with Coty Beauty U.S. to design her own fragrance and star in the advertising campaign.

Joining the likes of , , , and in the Coty stable of celebrity scents, Halle is having her fragrance to be released in the Spring next year. Name of the scent hasn't been confirmed though.

February 29, 2008 05:10:53 GMT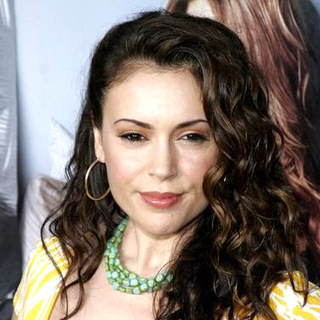 is the next "lettuce lady" for People for the Ethical Treatment of Animals (PETA). The actress and fashion designer dons the organization's lettuce outfit in a bid to support its new campaign, entitled "Let Vegetarianism Grow on You."

PETA's "Let Vegetarianism Grow on You" campaign sees Alyssa sporting a gown, entirely made out of lettuce, asparagus and other greens, designed by Mia Gyzander. "The world has so much suffering in it already - choosing to be vegetarian is one thing you can do to reduce the suffering on a daily basis," so she said in a statement.

February 29, 2008 04:37:55 GMT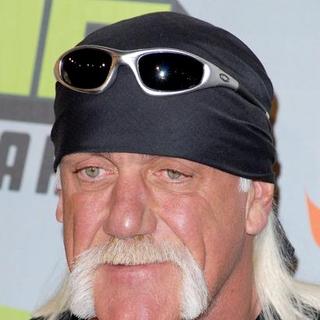 As if his divorce to wife has not yet created enough media abuzz, makes another headline with an affair report. The wrestling superstar, whose real name is Terry Bollea, was reported to have cheated on Linda with one of their daughter's friends.

Hulk was accused of having an affair with daughter 's close friend, Christiane Plante, 33. Rumor has it that while none of the family members, Linda, Brooke, or brother Nick Hogan, are aware of the affair, it was reportedly common knowledge among some of the crew of his reality series "Hogan Knows Best."

February 29, 2008 04:07:07 GMT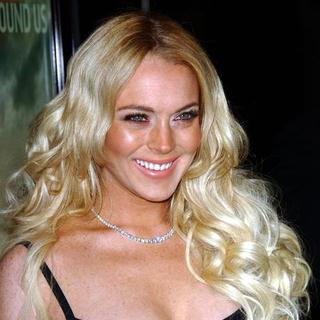 Her recreation of 's "Last Sitting" for New York Magazine has arguably become very popular and so is being offered to pose nude for Playboy. The men's magazine's boss Hugh Hefner wants her to pose nude as Marilyn Monroe for the publication.

Hefner reportedly wants the actress-singer to recreate Monroe's famous naked swim from her unfinished film "Something's Got to Give". Lindsay thus will get another chance to strip off as Marilyn Monroe should Hefner gets his way.

February 29, 2008 03:45:20 GMT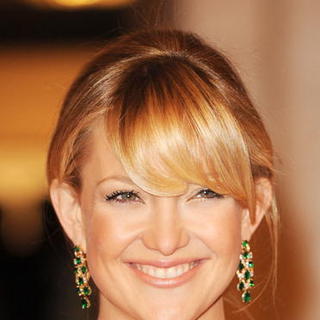 and have both fueled further rumors of a rekindled romance. While none of them commented on the persistent rumors just yet, another evidence has emerged on them getting close together.

The former couple, as reported by People, appeared very cozy at the Oscars over the weekend. What's more, they were also reported to have flirted near the souvenir booth at 's exclusive post-Oscars party on Sunday night, February 24.

February 28, 2008 08:27:08 GMT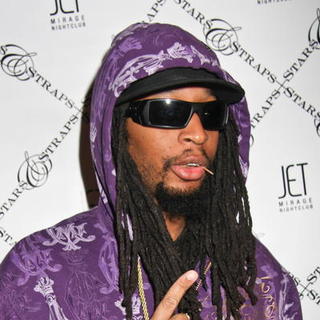 Is a rapper, hype man, and producer, can now add wine maker into his ever-growing career resume. Sources tell Hollyscoop.com exclusively that the star, best known as one of The Eastside Boyz, has just released a collection of wine.

The wine, called , reportedly includes a merlot, chardonnay and cabernet sauvignon. The wine is already being distributed in California and will hit shelves within the next two months.

February 28, 2008 08:10:23 GMT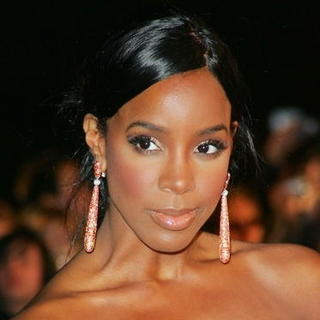 Rumor has it that agrees to pose for the popular men's magazine Playboy. Report on that matter has not yet been confirmed, though it might be a way for the R&B singer and songwriter to jump start her career in the industry.

While there has yet official statement from Kelly nor her people, talk is heating up that the former member will earn an estimated $500,000 to $1M for the shoot. MediaTakeOut was the first to report that matter.

February 28, 2008 07:51:16 GMT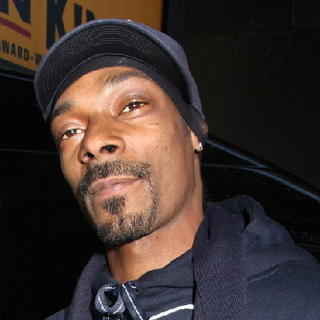 In addition to the well wishes her friends gave her, also accepts some baby advice from . The rapper has given the new celerity mother some parenting advice.

"One baby at a time," Snoop told Lopez. "She's going to have a good time with it. Babies are beautiful, especially having two at one time. I wish her luck, and how her babies remain to be safe and healthy and she enjoys her time with them."

February 28, 2008 05:54:39 GMT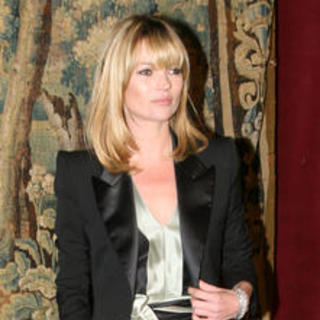 Is said to be desperate to have a baby with her boyfriend, The Kills guitarist Jamie Hince, reportedly has switched her diet to the one used by to aid her fertility. Besides, she's also said to be giving up alcohol and coffee.

On Moss' adoption of Gwyneth's fertility diet, news media reported that the supermodel is following a super-healthy eating regime to improve her chances at getting pregnant. She has had one daughter, Lila Grace Moss-Hack, from a previous relationship with magazine editor Jefferson Hack.

February 28, 2008 04:25:09 GMT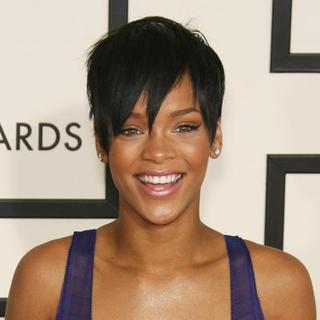 Hot on the heels of their being photographed together while frolicking in a pool in Jamaica, new report surfaces by the hour that has taken boyfriend to meet her parents. She took him to meet her relatives for the first time while they were in Barbados to celebrate the "Rihanna Day" Thursday, February 21.

Rihanna took Chris to meet her family, including her two younger brothers, who reportedly are very protective of her. And so, one of Rihanna's brothers did give Chris a hard time by telling him that "PDA was tacky and said he may be a little too short for his sister!"

February 28, 2008 03:48:24 GMT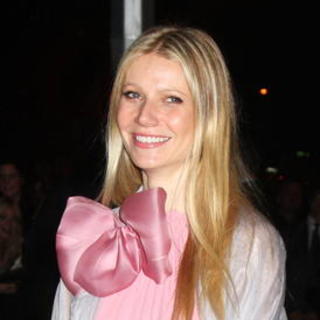 Is an actress with two children, has her own way to show her concern about children who are born with the HIV virus. In a bid to save newborn babies from a life with AIDS, she lent hands, narrating a short film for United Nations Children's Fund (UNICEF) which is meant to help raising money to prevent children being born with the HIV virus.

The Oscar winner offered her voice to the new (PSA), which was launched online Wednesday, February 27. Thanks to socialite pal Jemima Khan, best known as the ex-girlfriend of actor , who convinced her to take part in the PSA.

February 28, 2008 03:20:47 GMT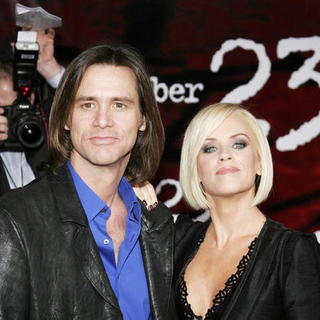 Has been dating actor-comedian since the year 2005, in fact has no plans of getting hitched to him. The actress has told In Touch Weekly she ruled out ever marrying Jim.

"We're living together, we don't want any more children and we're very happy - all that's going to be is a piece of paper, really," In Touch quoted Jenny as saying. "What is it a guarantee of? I'll be yours forever? I'll be faithful? Bull!"